Amanda and Ty have common family friends and their lives growing up have been intermingled without us knowing. They meet for the first time in grade 10 but they never talked or really knew each other till the last month of grade 12. The high school they went to has a tradition of having one week of straight parties to celebrate graduating. At one of these parties they really hit it off.
They talked all night long and hung out at all the parties following. From that point on they hung out a couple times in groups of friends before we finally decided on the very last day of high school to start a relationship. Once they started dating they realized that they had a lot of the same family friends and had realized they might had have crossed paths when they were young kids without realizing it.
Amanda and Ty dated for three years and had many experiences together such as: graduating college, travelling to mexico, las vegas, arizona, Quebec and BC, camping, oilers games, concerts, white water rafting, adopting a cat, moving out together, new jobs, and many more.
One of the hardest experiences they had together was when Ty was diagnosed with Type one Diabetes and had to be hospitalized. Amanda and Ty had just moved out and had been living together for about 5 months when Ty hurt his shoulder at hockey and was off for a couple weeks. During those weeks Ty became sicker and sicker. He would drink galleons of water a day and pee it right out, and lost 30 pounds in a couple weeks. We realized something was not right and Amanda thought it could be diabetes as he was showing the symptoms. Amanda and Ty went into a walk in clinic and they agreed so they ordered some bloodwork. The next day they got called back and Ty was originally misdiagnosed with Type two diabetes. A couple days later things were getting worse and not better. Ty was brought into the hospital and was told he was 8-12 hours away from being in a coma. He was than diagnosed properly with Type one diabetes and started on insulin. At this point Amanda and Ty had only been dating for two years and going through all the health scares together really brought them closer together as a unit.
At that point Amanda and Ty realized they wanted to be together forever but they were still young and needed to get more settled in their careers before getting married.
A year later they went on a camping trip to Lake Louise and stayed in the creepiest wood cottage ever. On that specific trip they did a walk called the Plain of six glaciers which takes you up behind Lake Louise. The hike up took them a few hours and a lot of energy. On the way down Ty wanted to climb up a little hill to the side of the path where at the top was a waterfall. Amanda was not impressed and refused to walk up any more! Ty being as stubborn as he always is pestered Amanda until she finally gave in and climbed up to the waterfall. Once at the top Amanda sat down as she her legs had given up. Ty read a beautiful story he wrote about our lives together. And at the end of it all he got down on one knee and popped the question. And of course Amanda said yes. After we finally got down the hill a couple of hours later they went and got a romantic dinner consisting of salads from Wendys and went back to our creepy cottage where we spent the rest of the night.
From that point on Amanda and Ty have spent the following year planning their special day! They have been together over four years!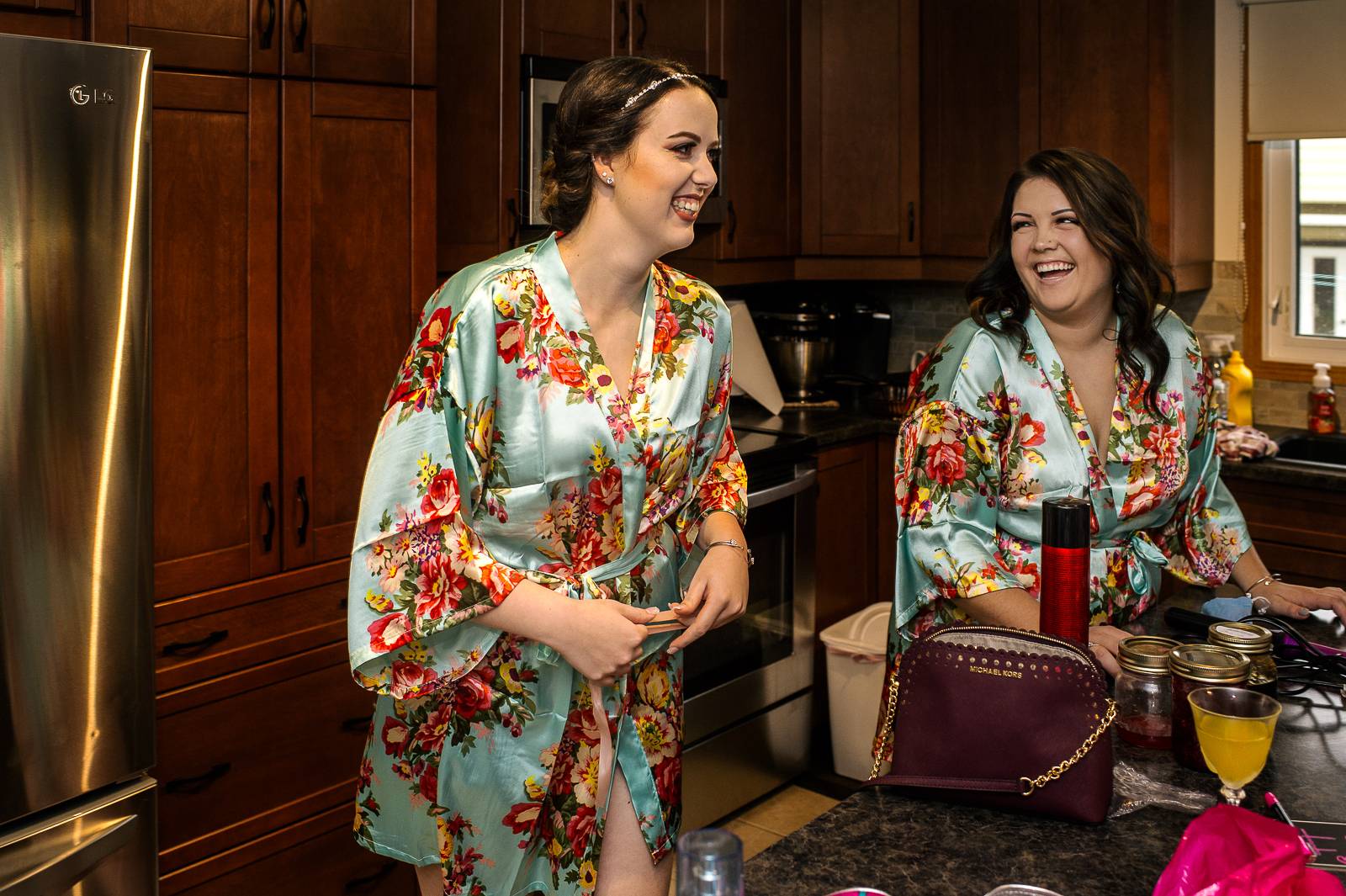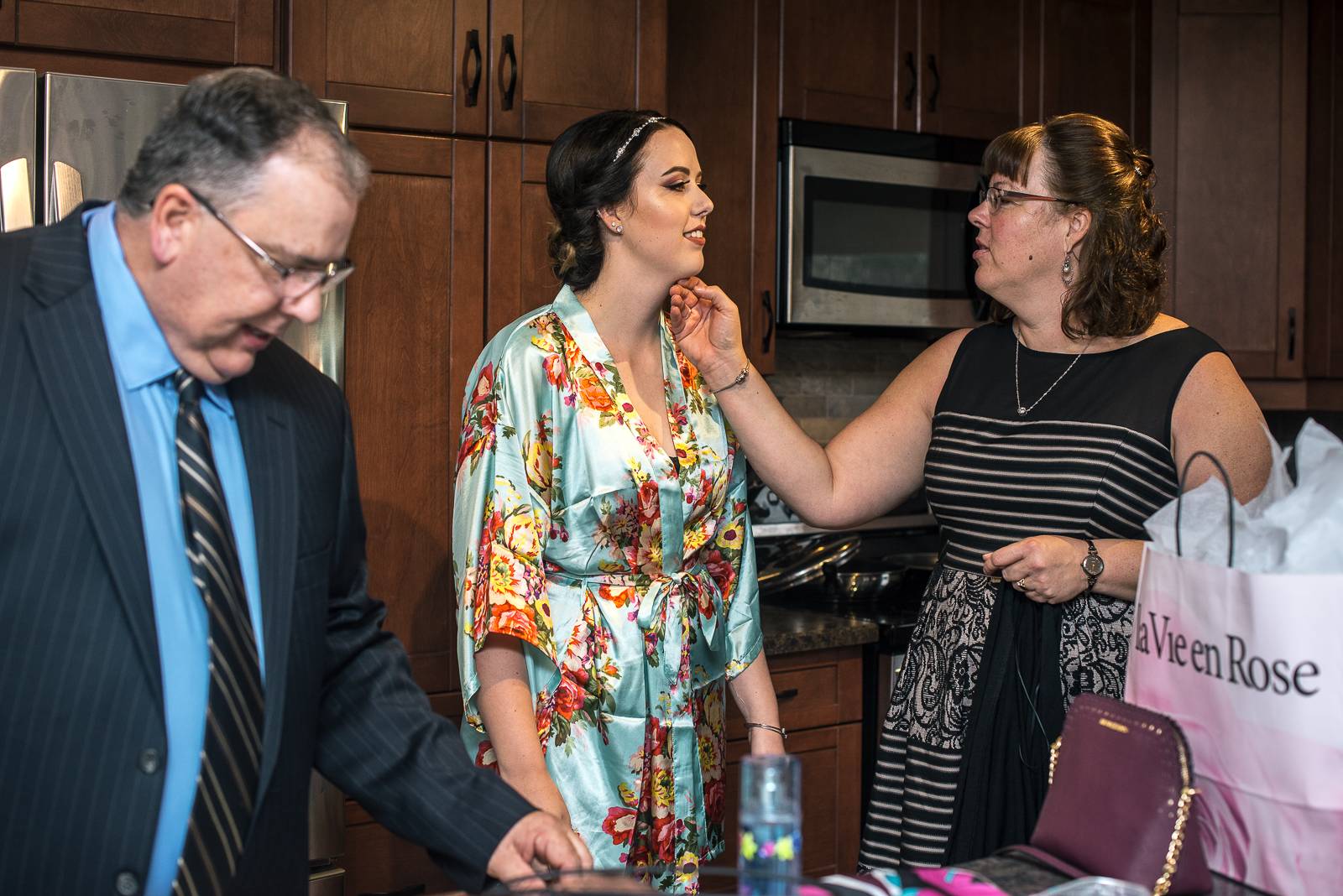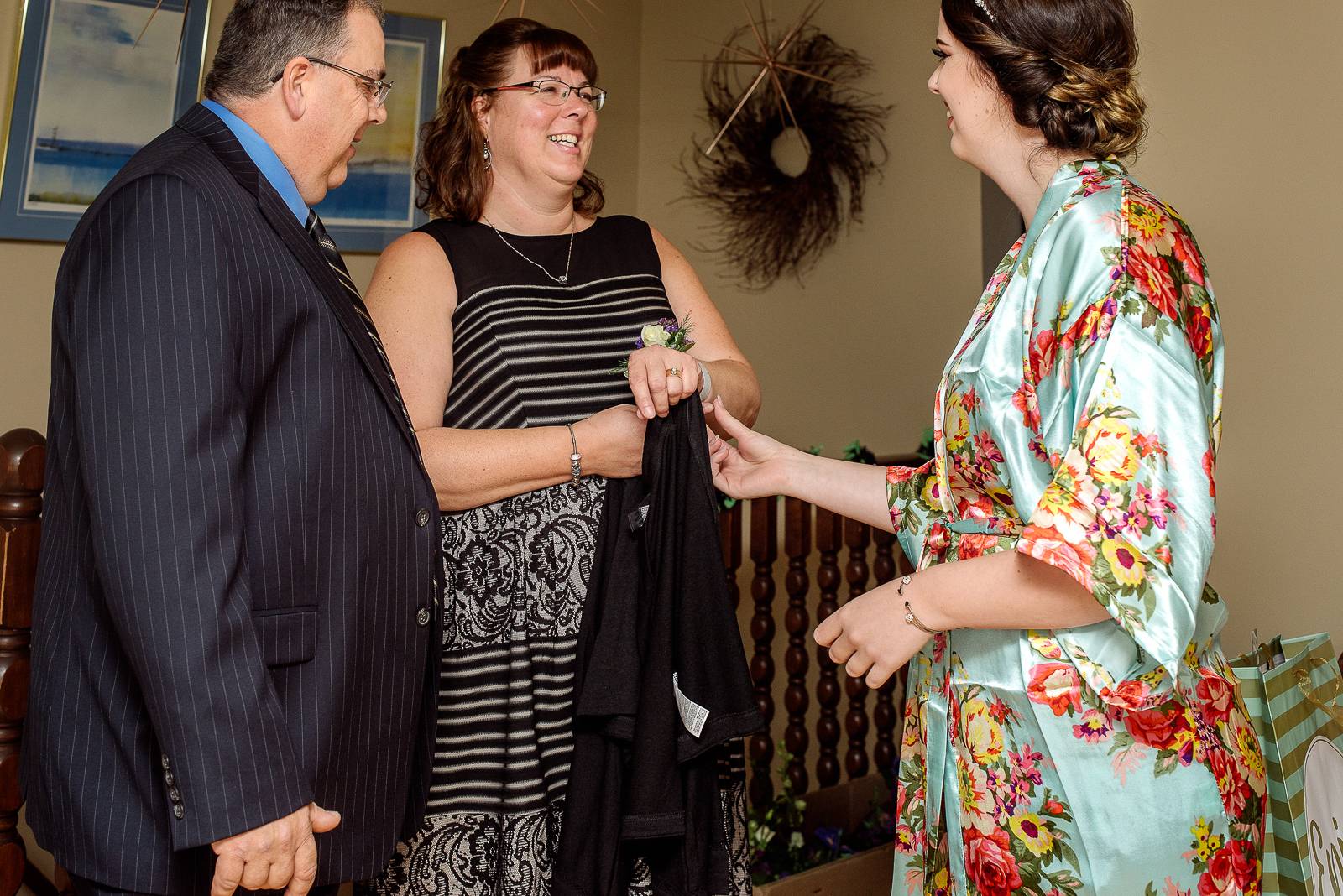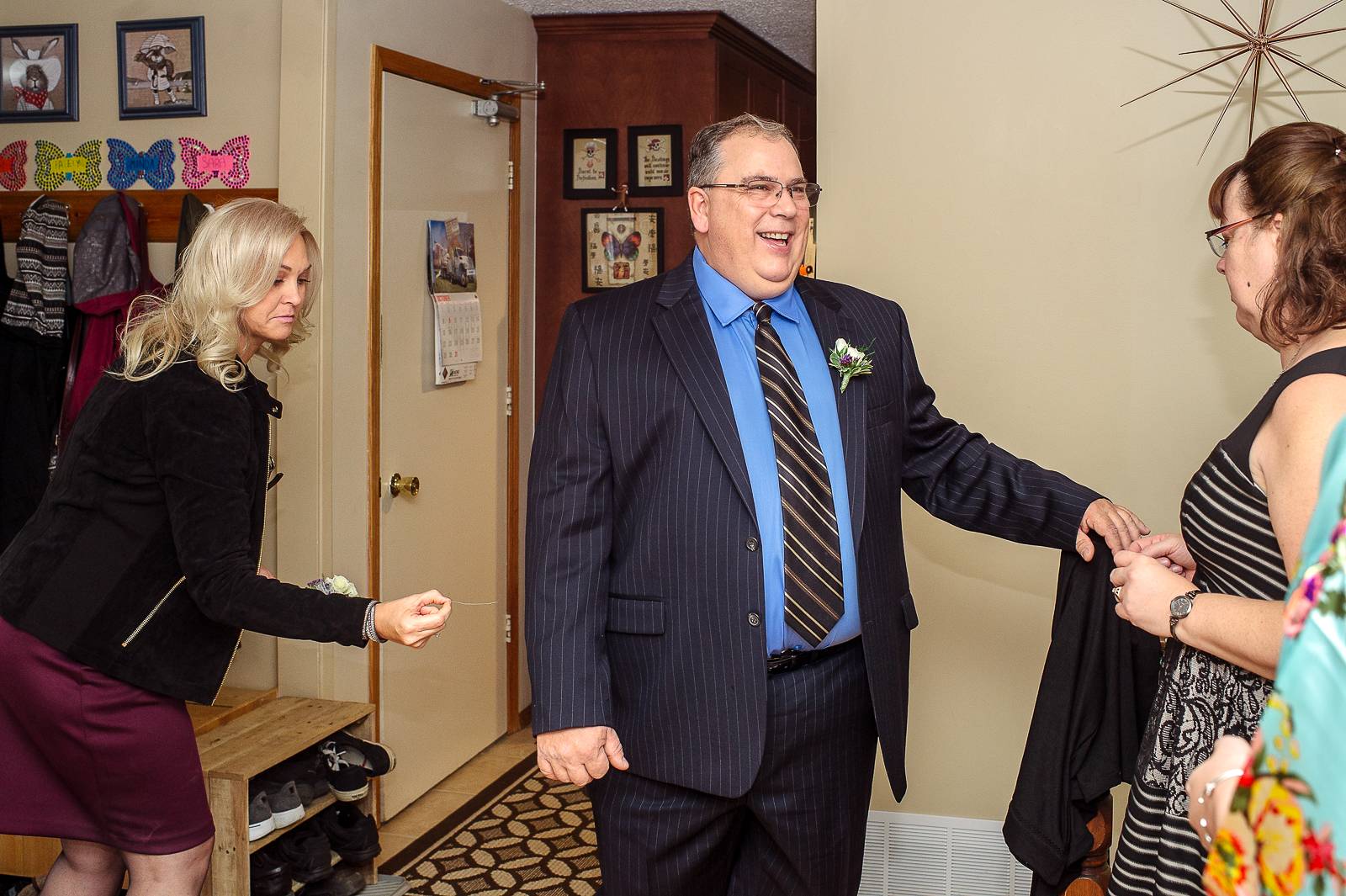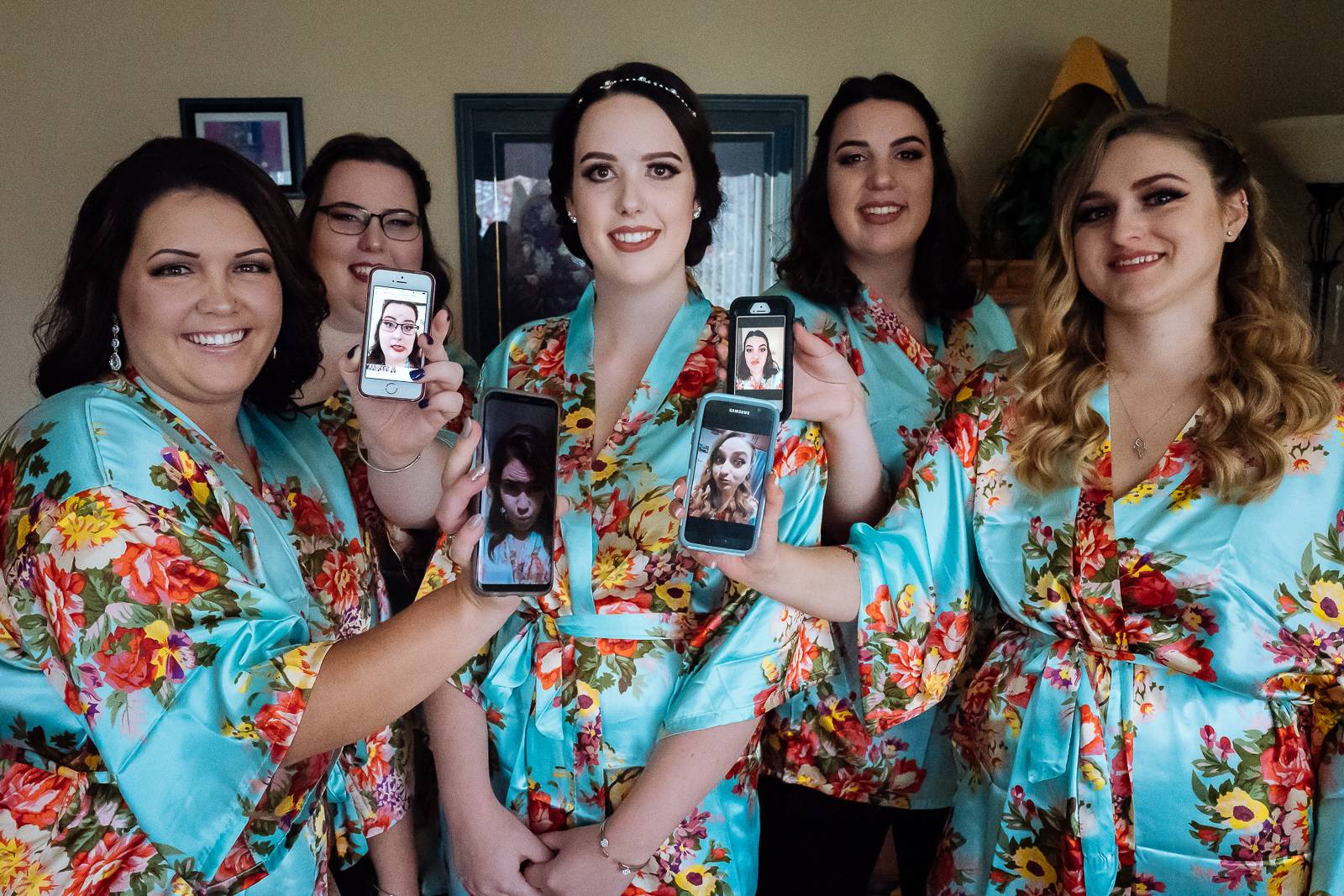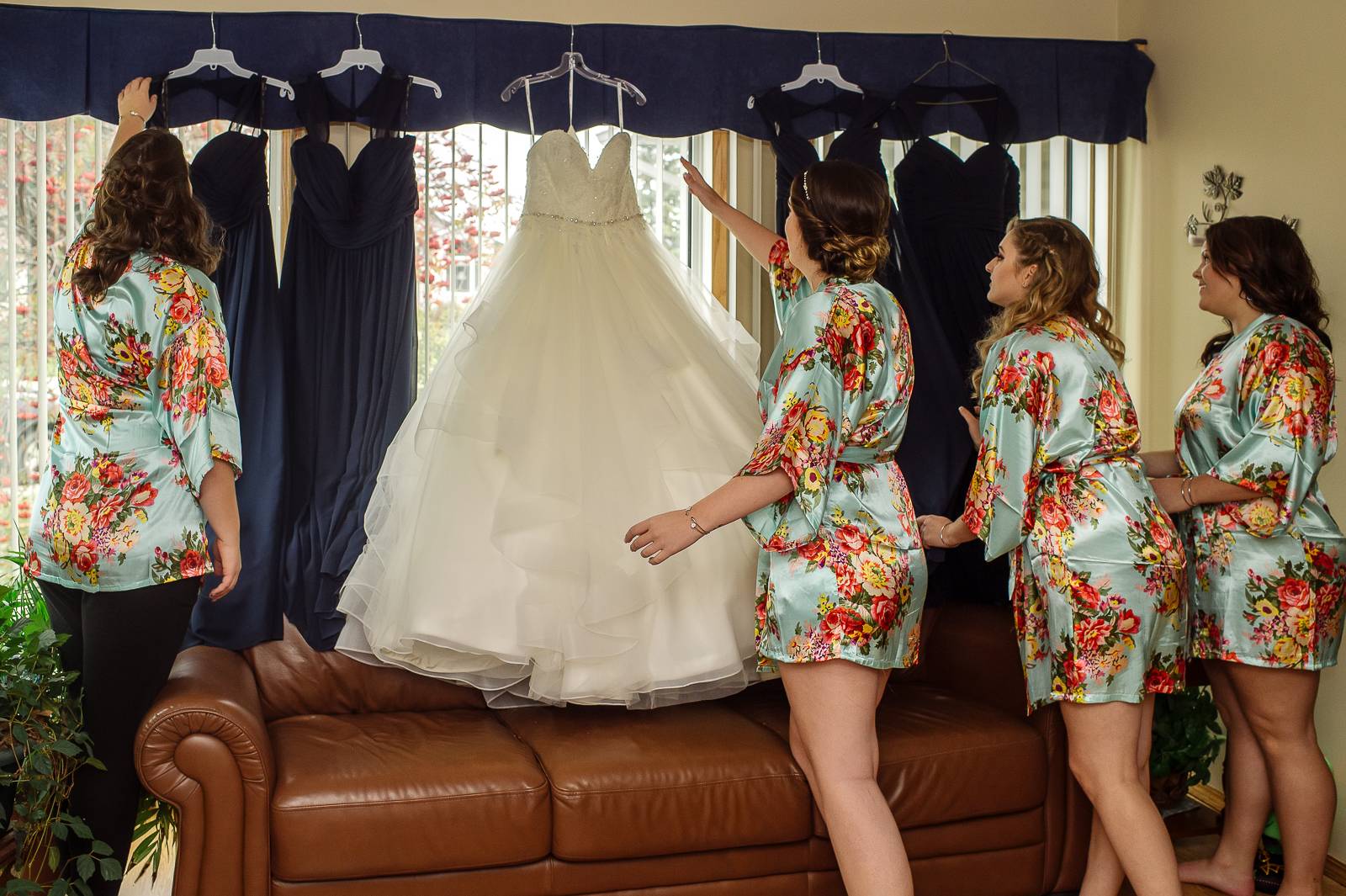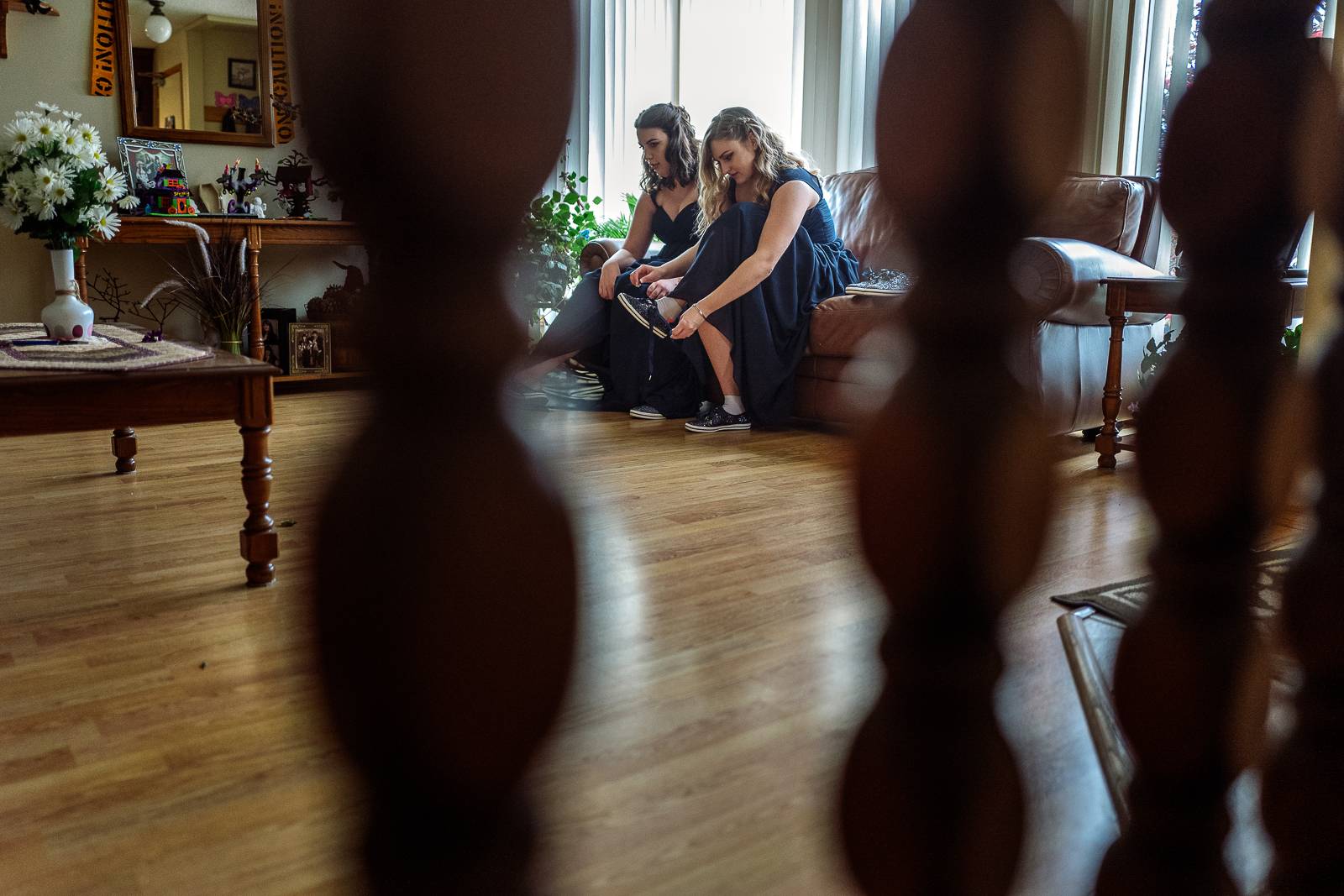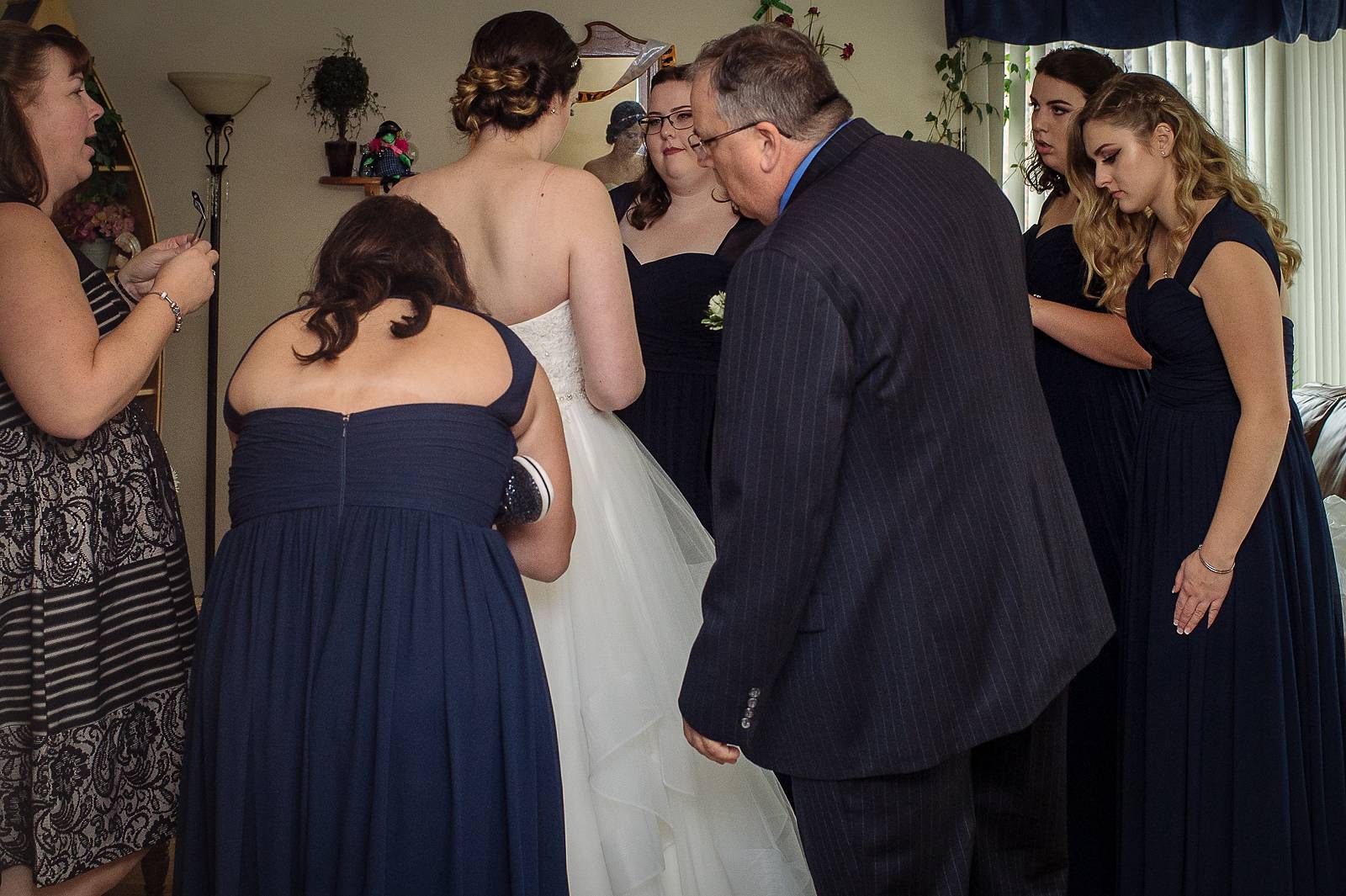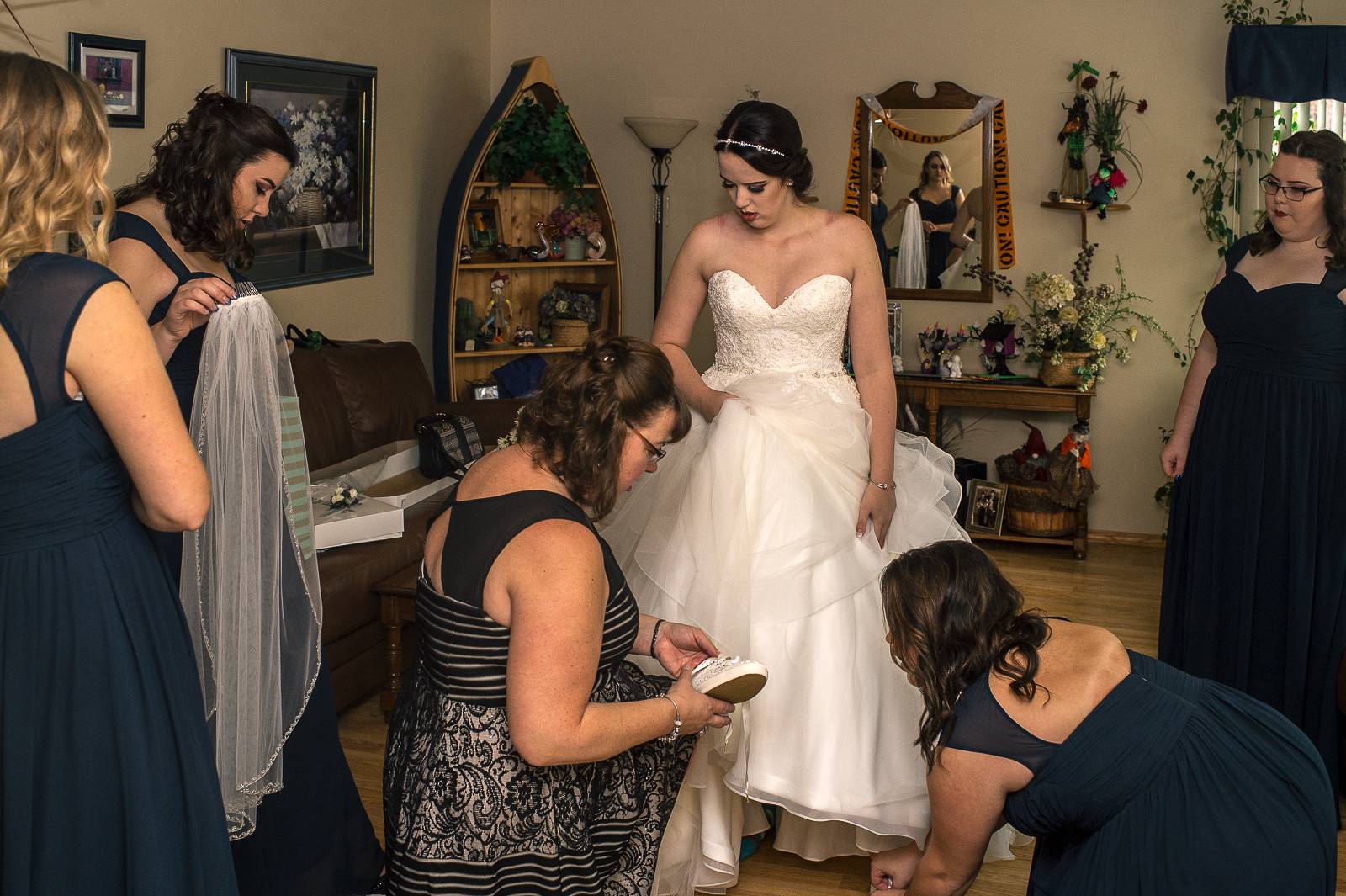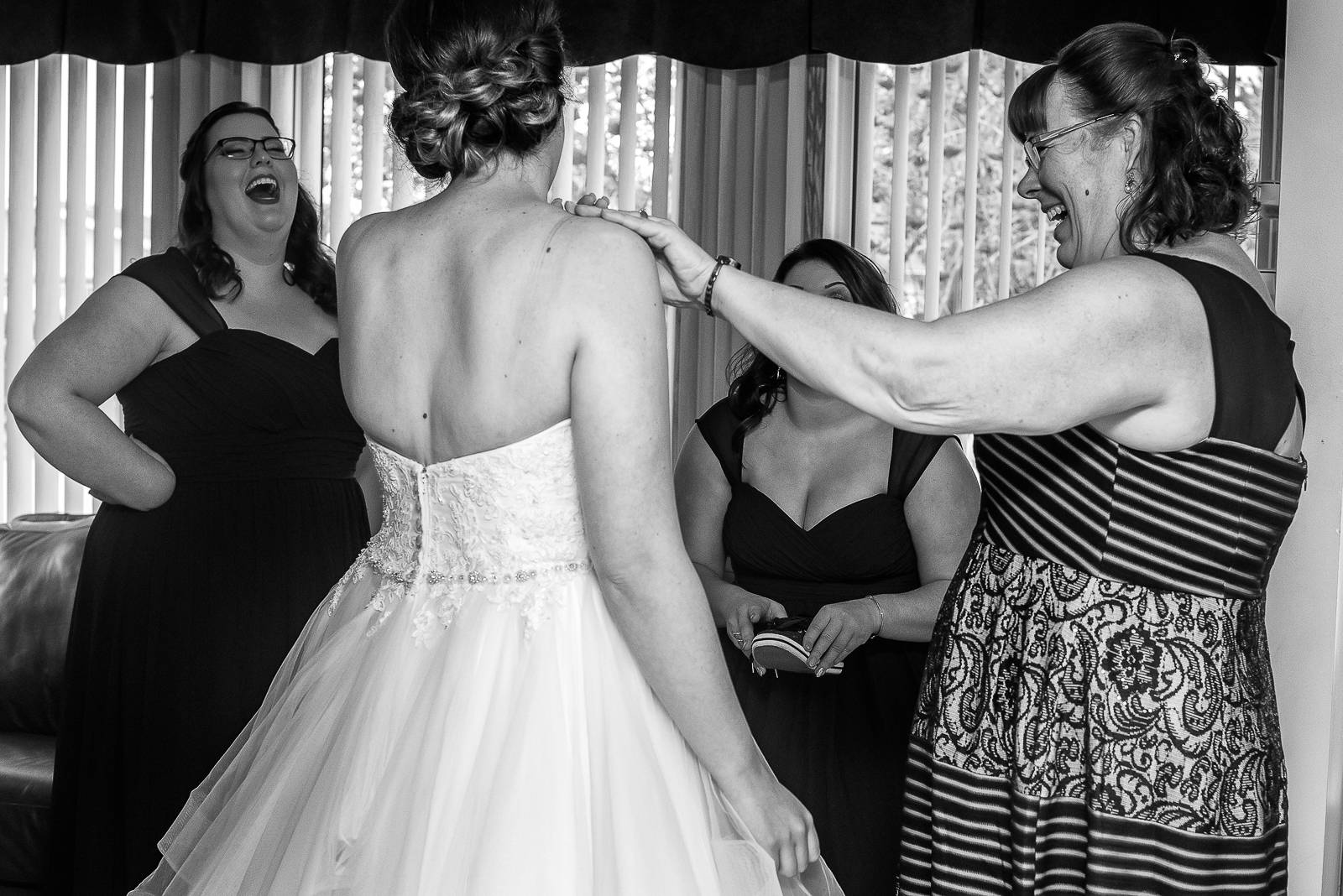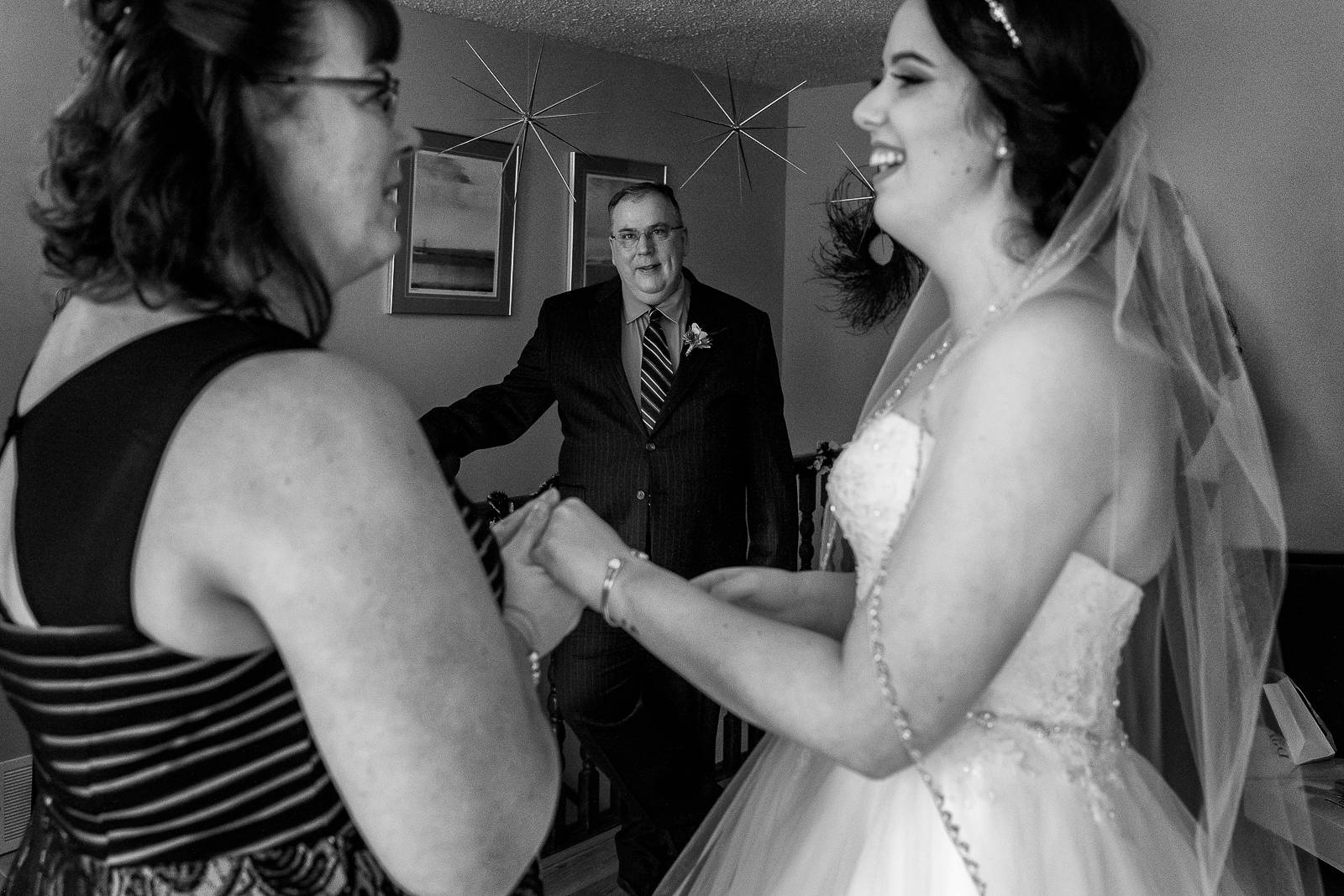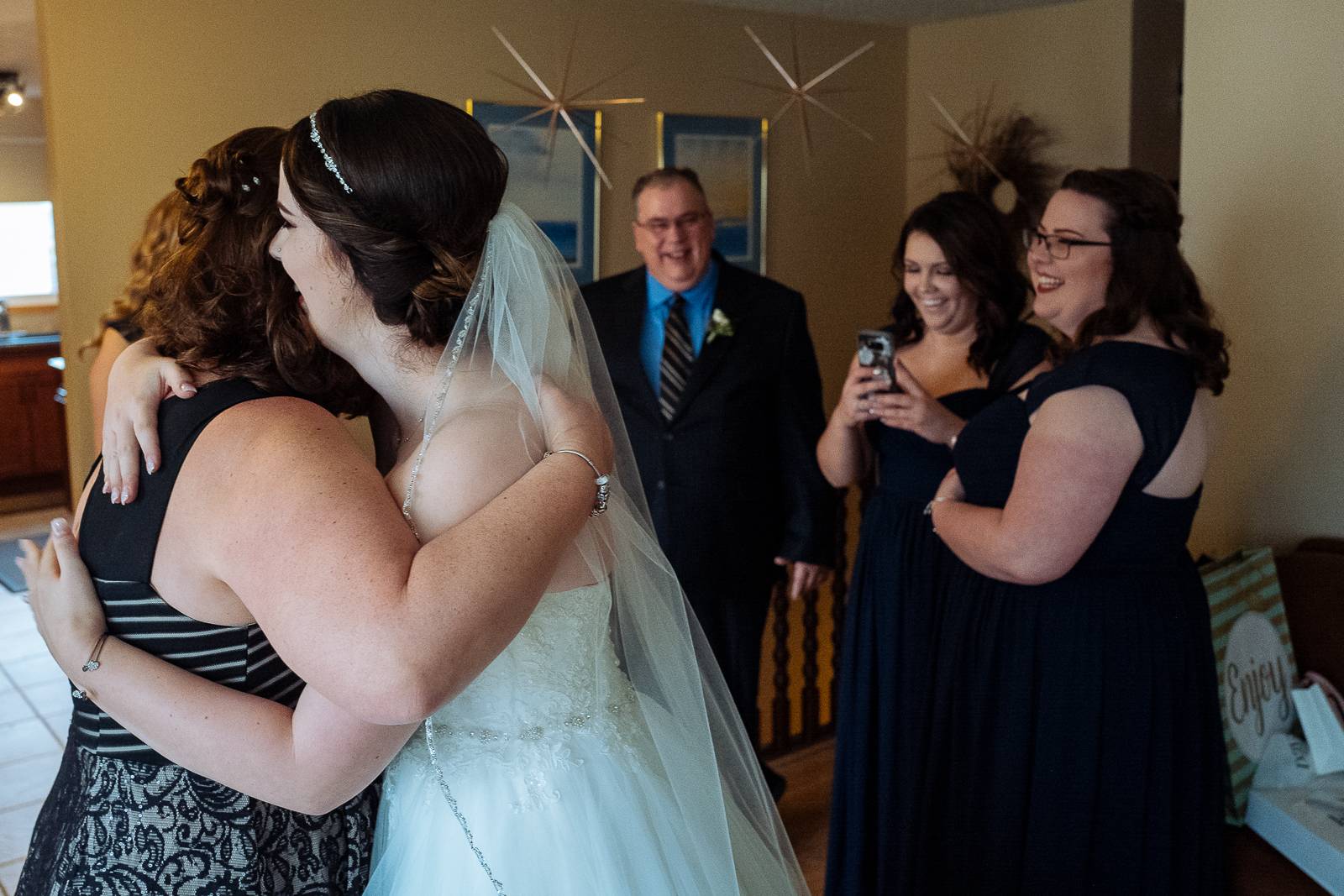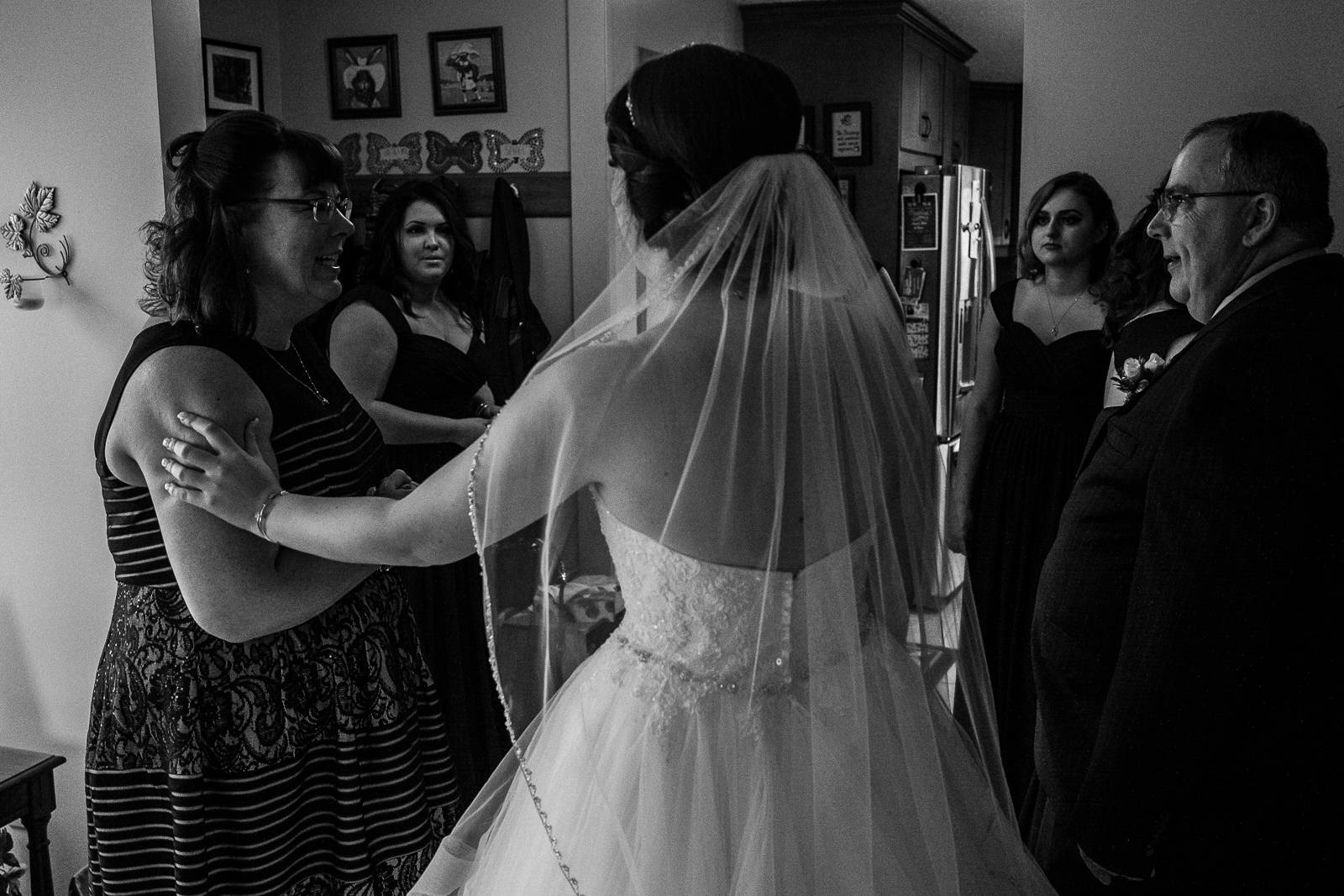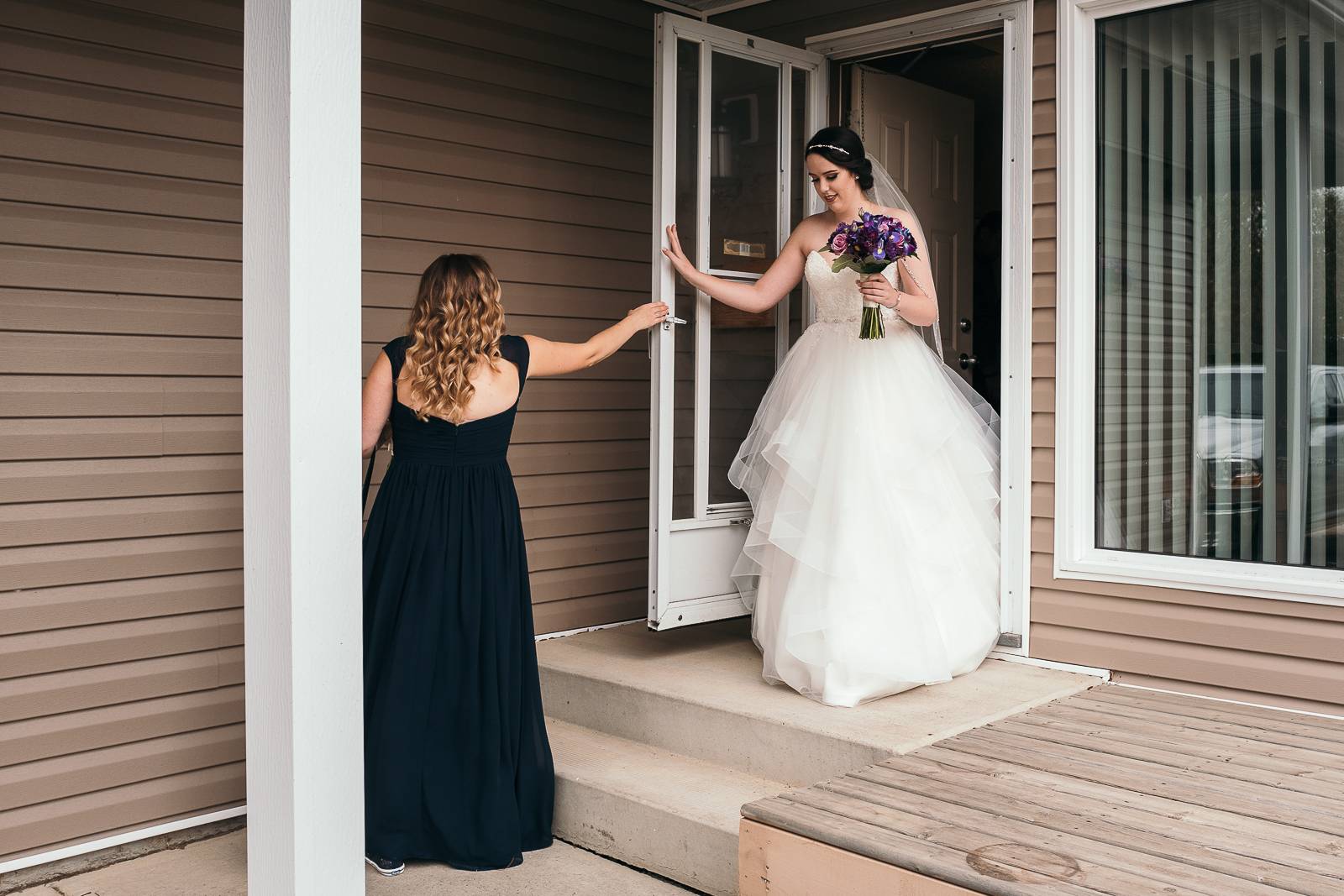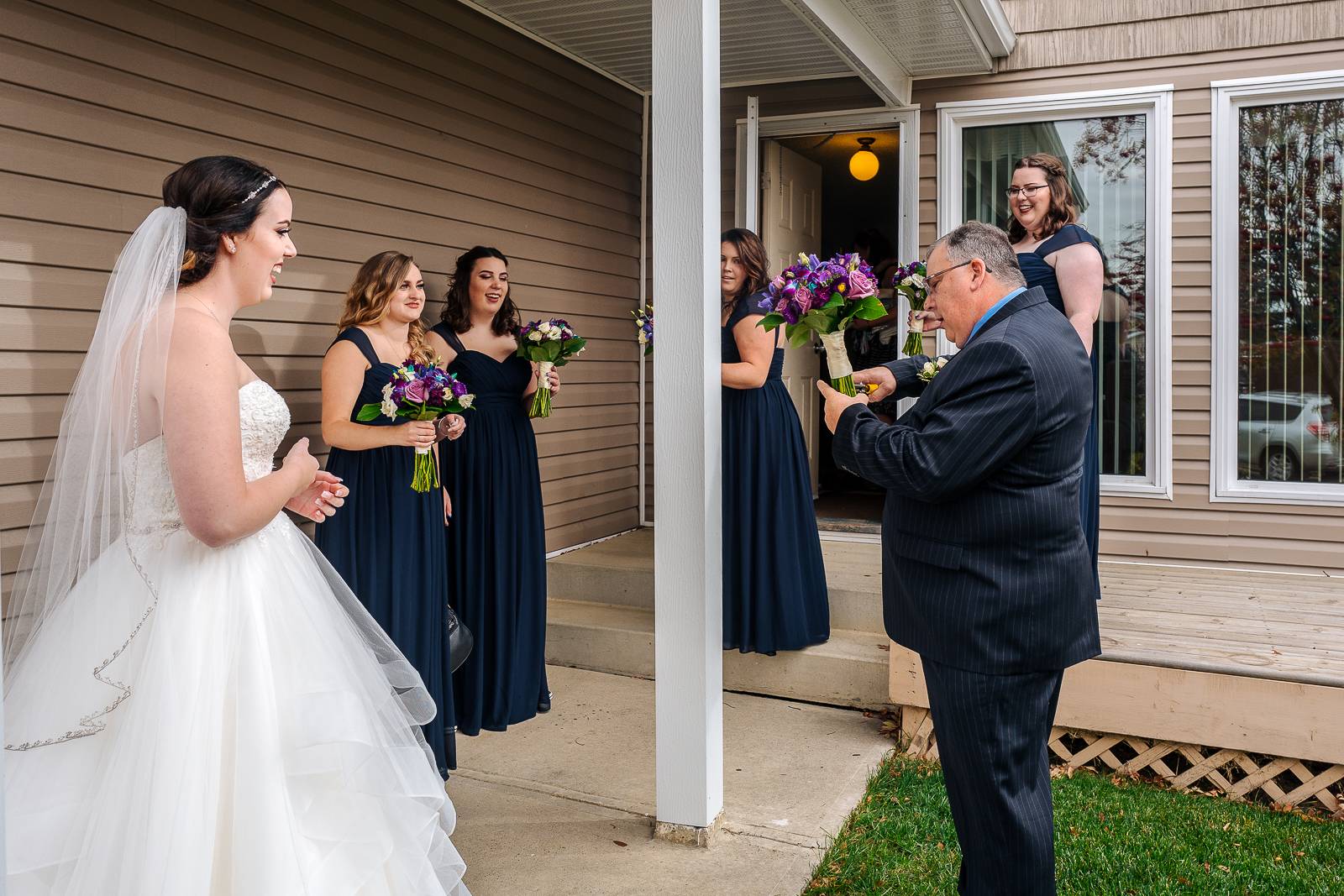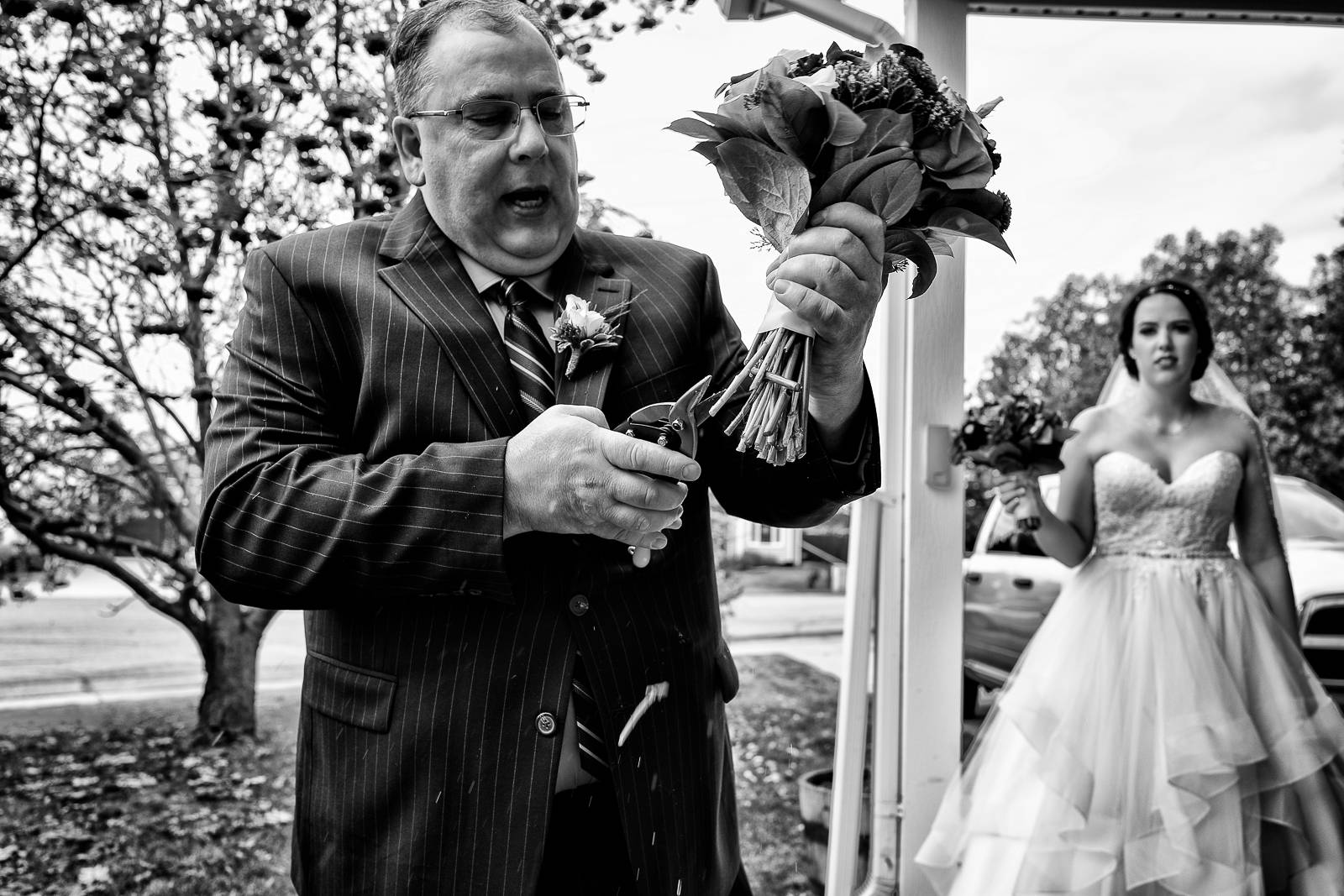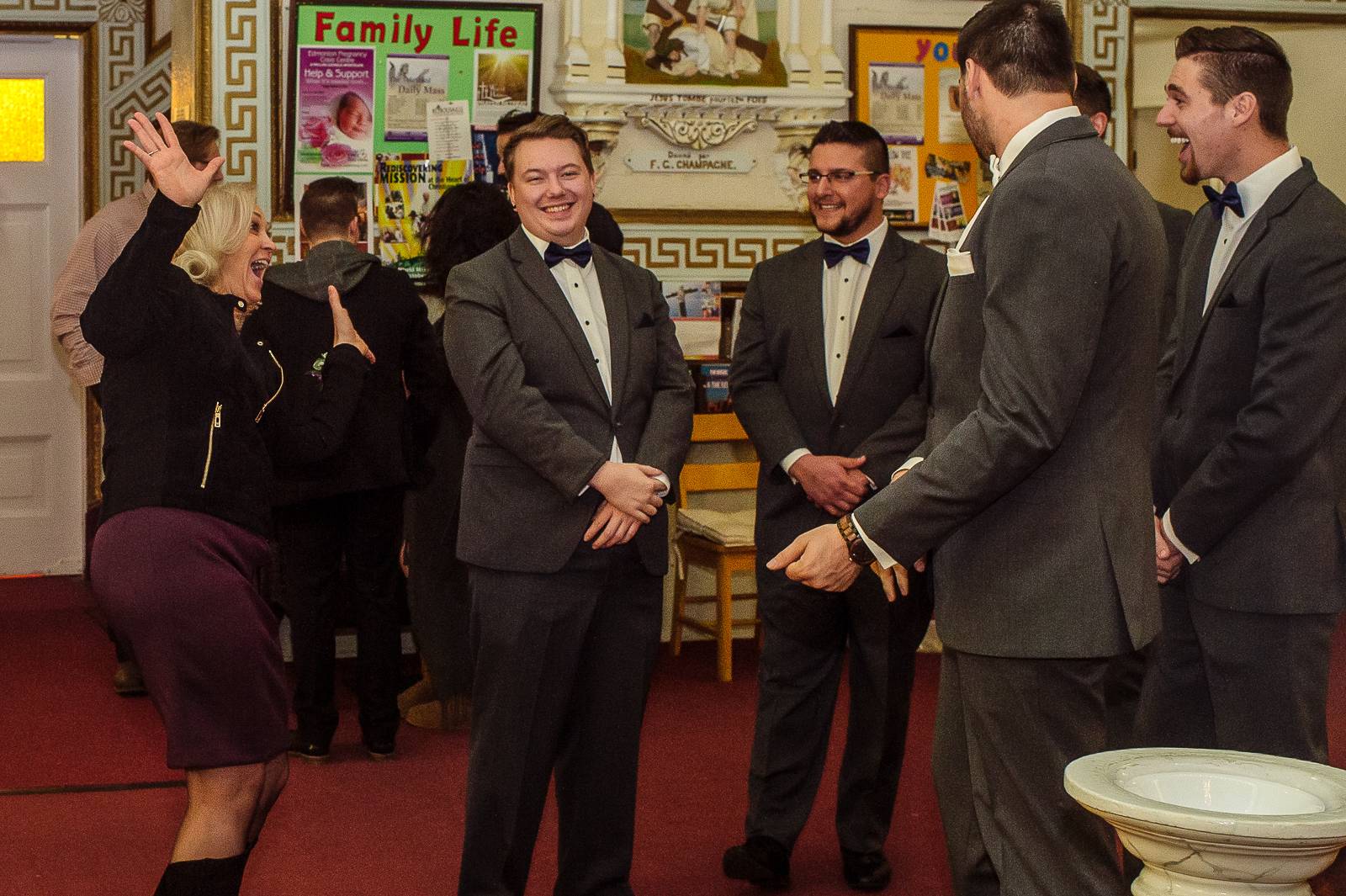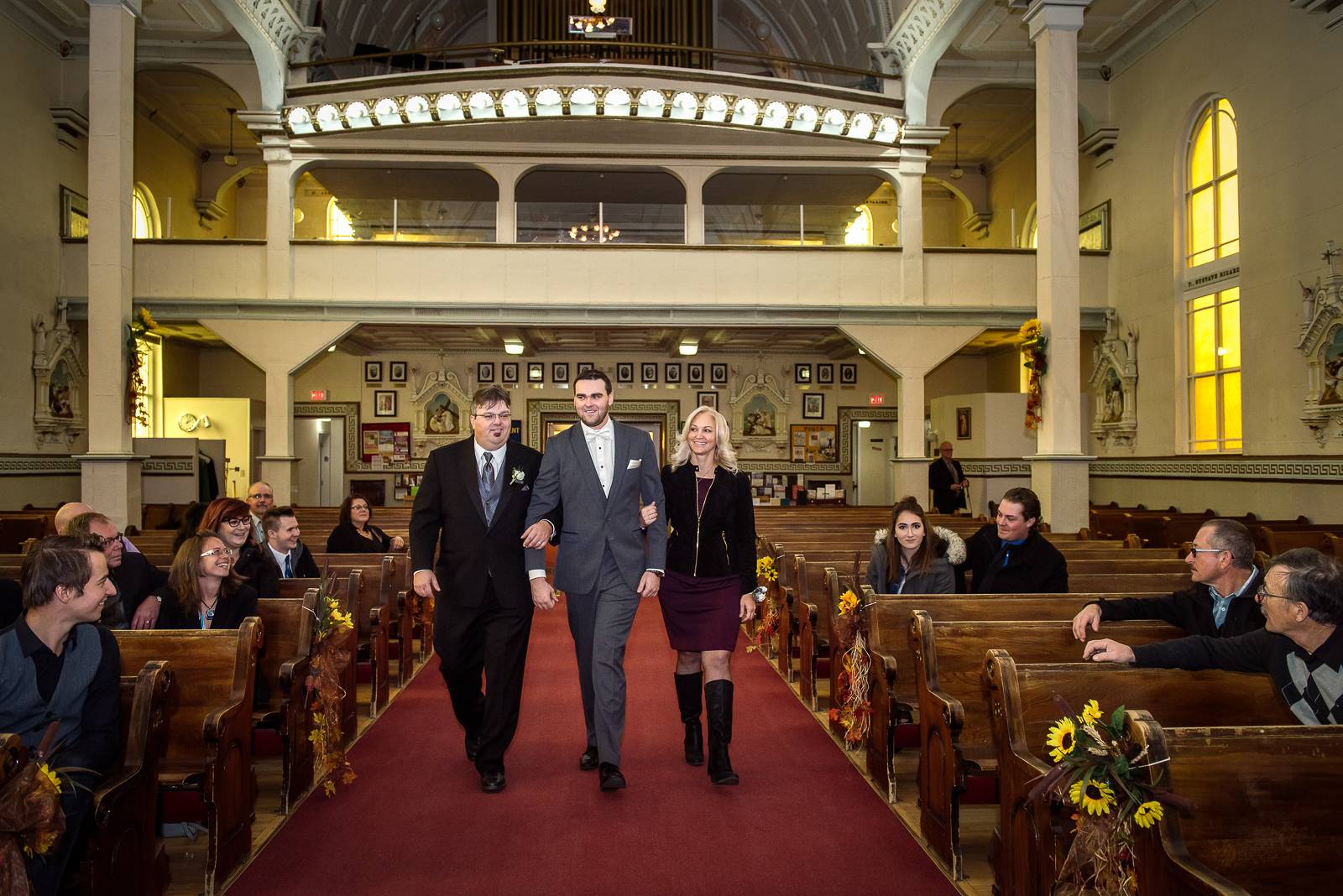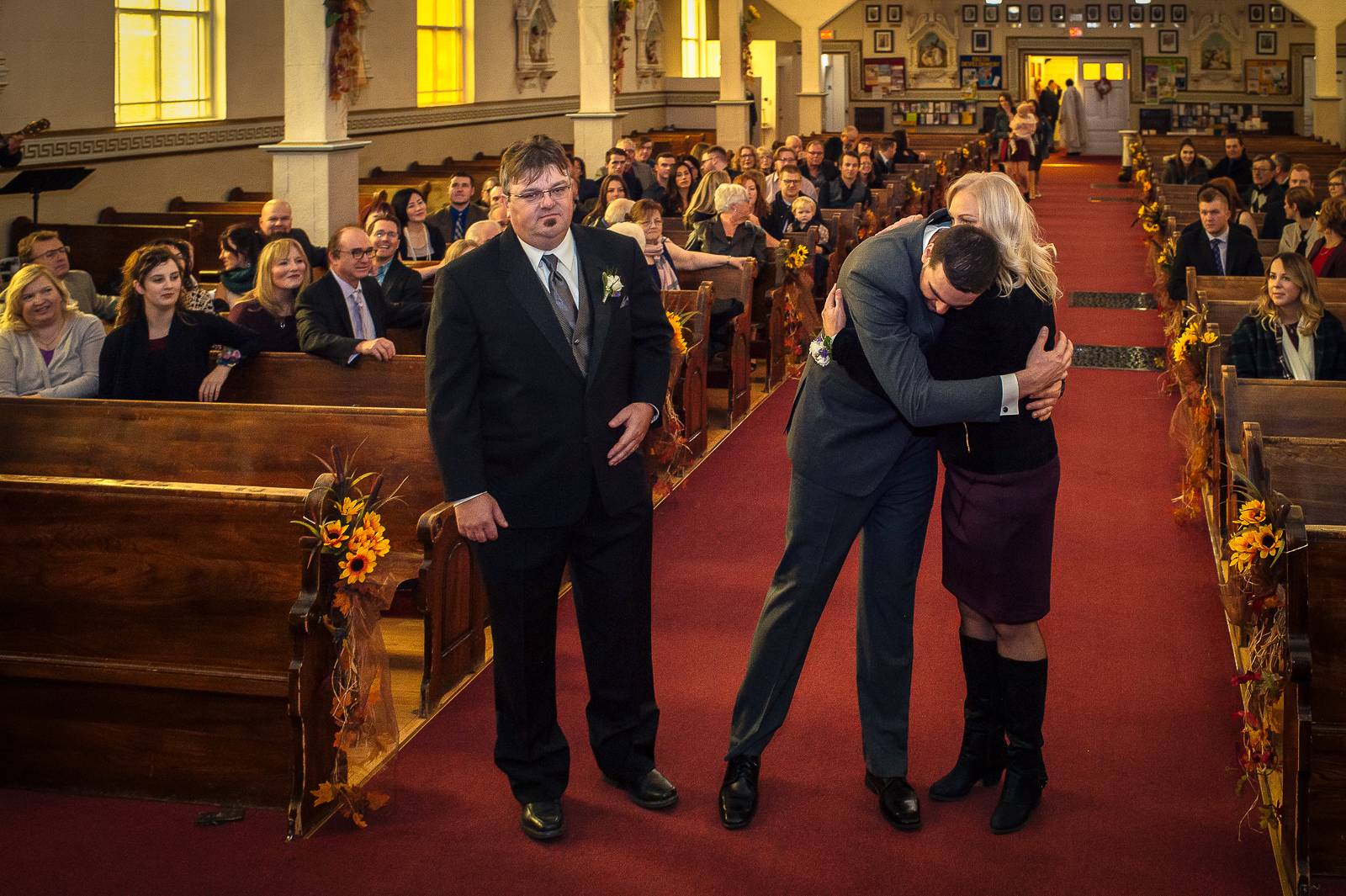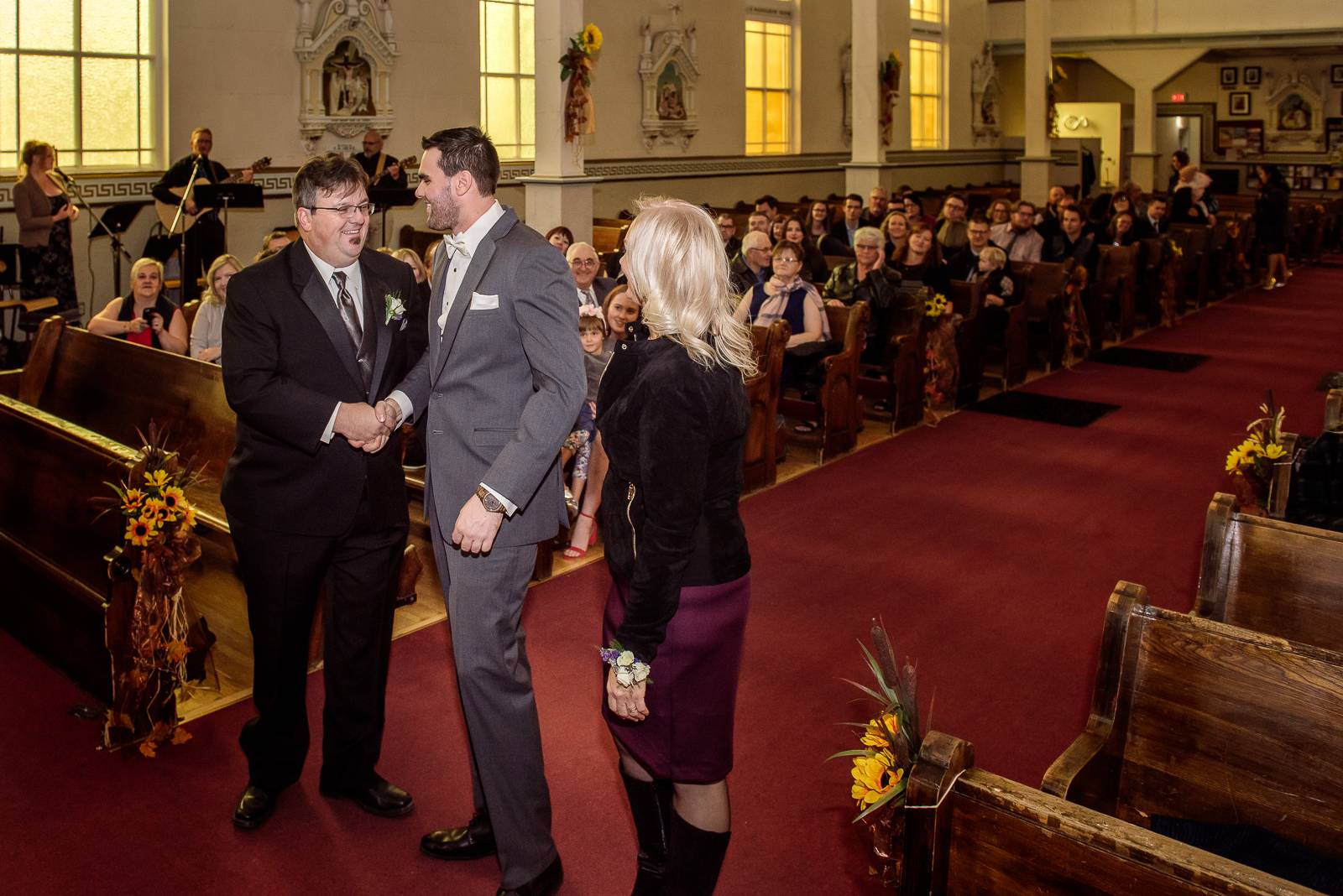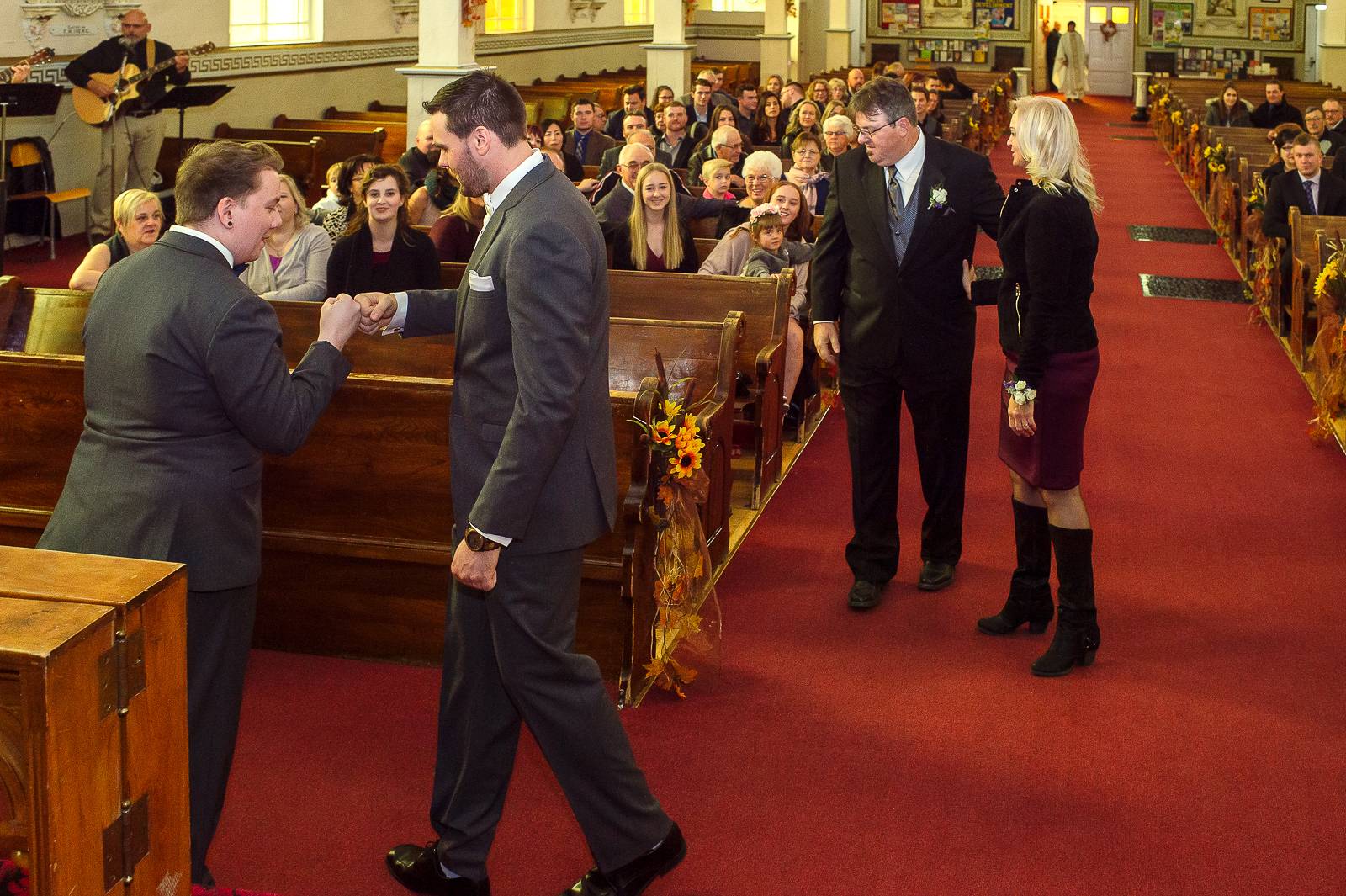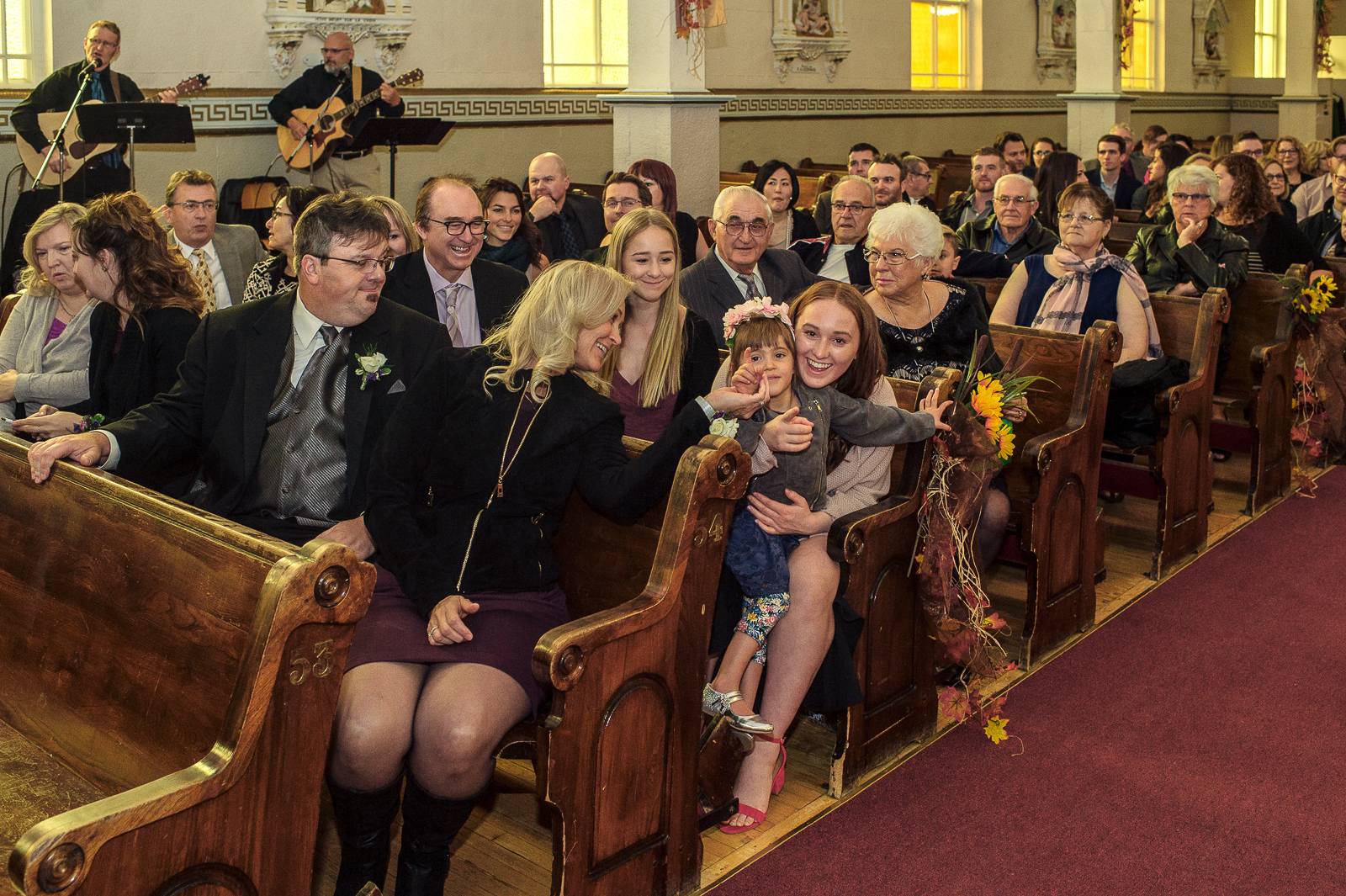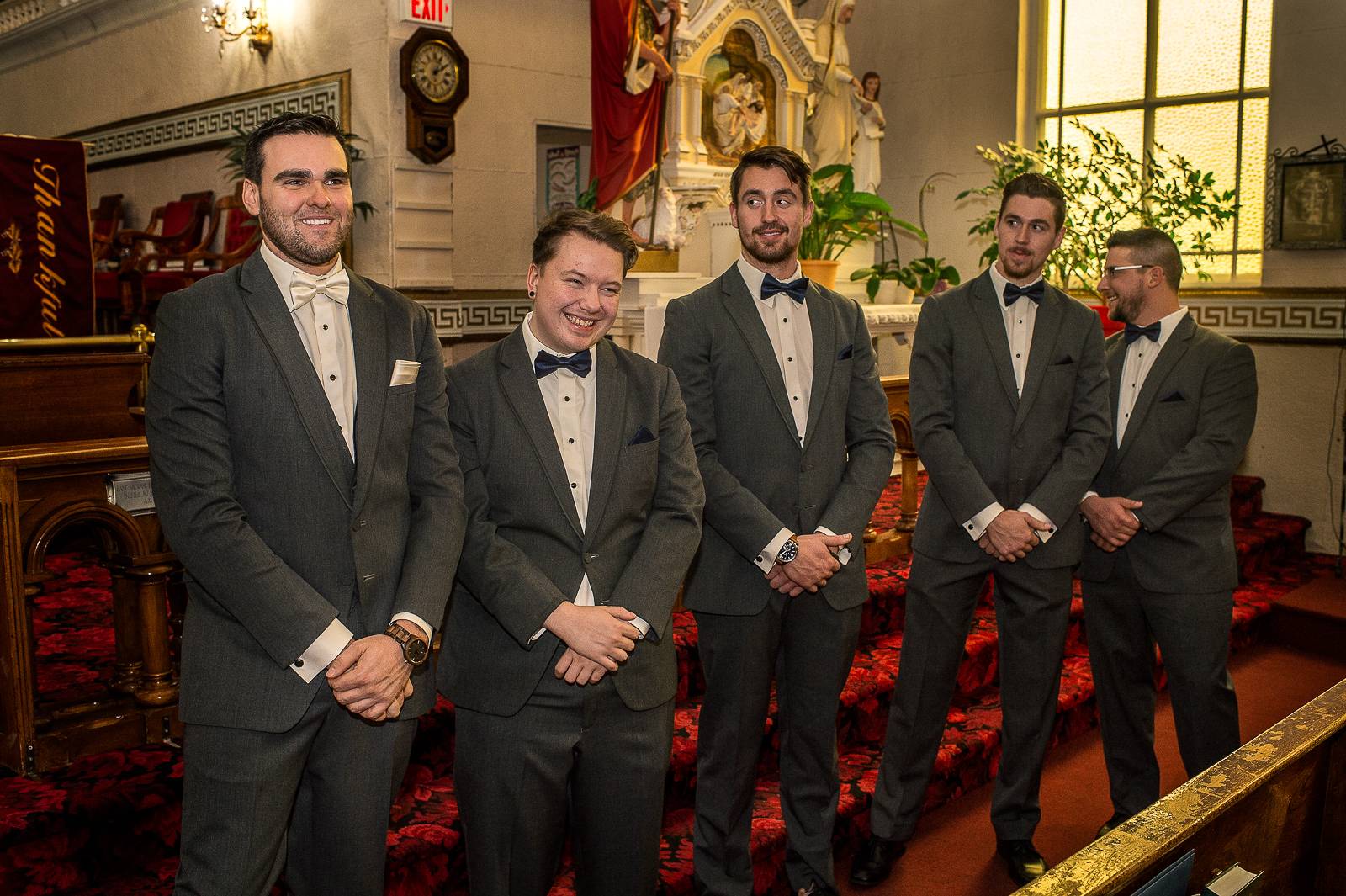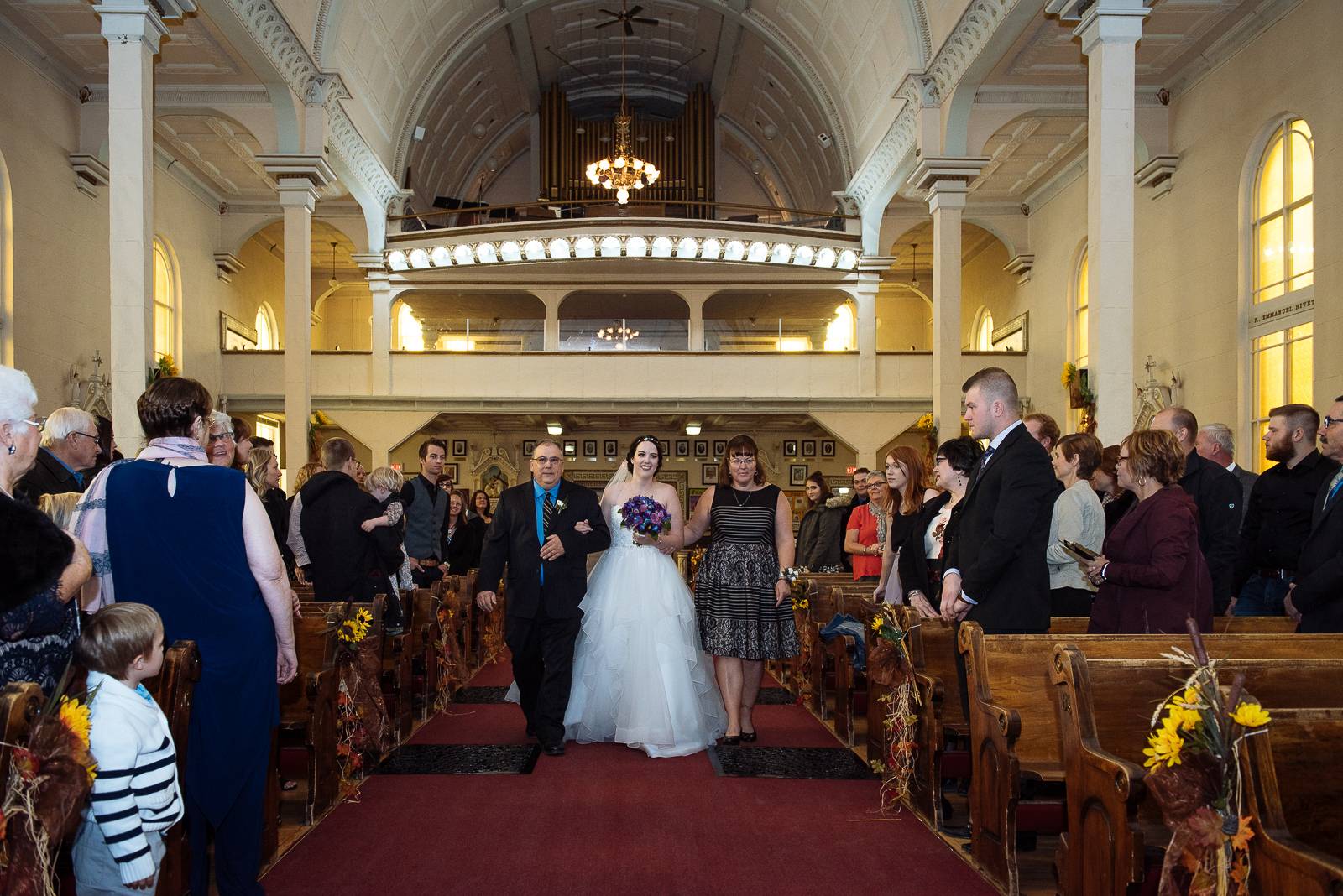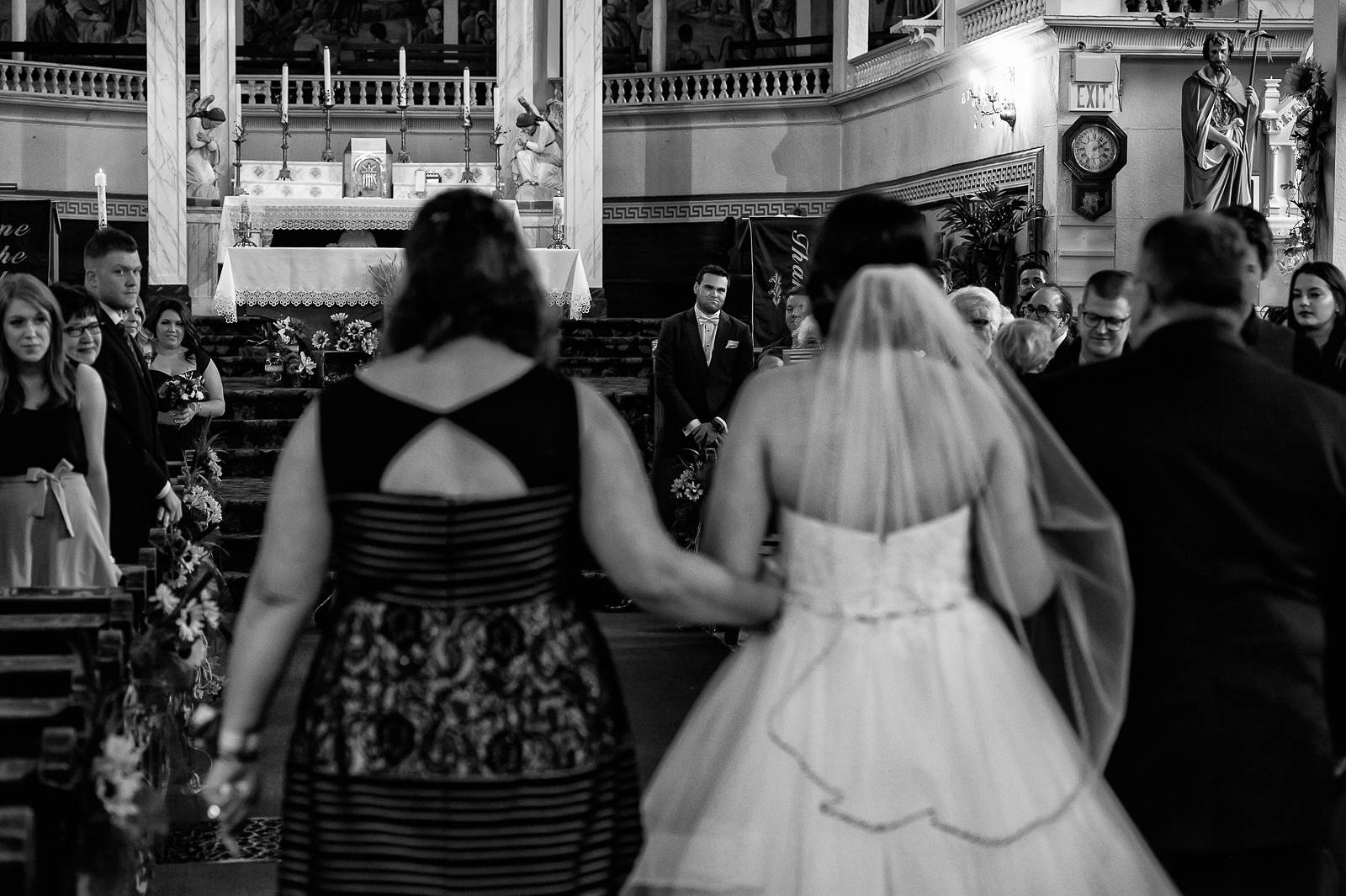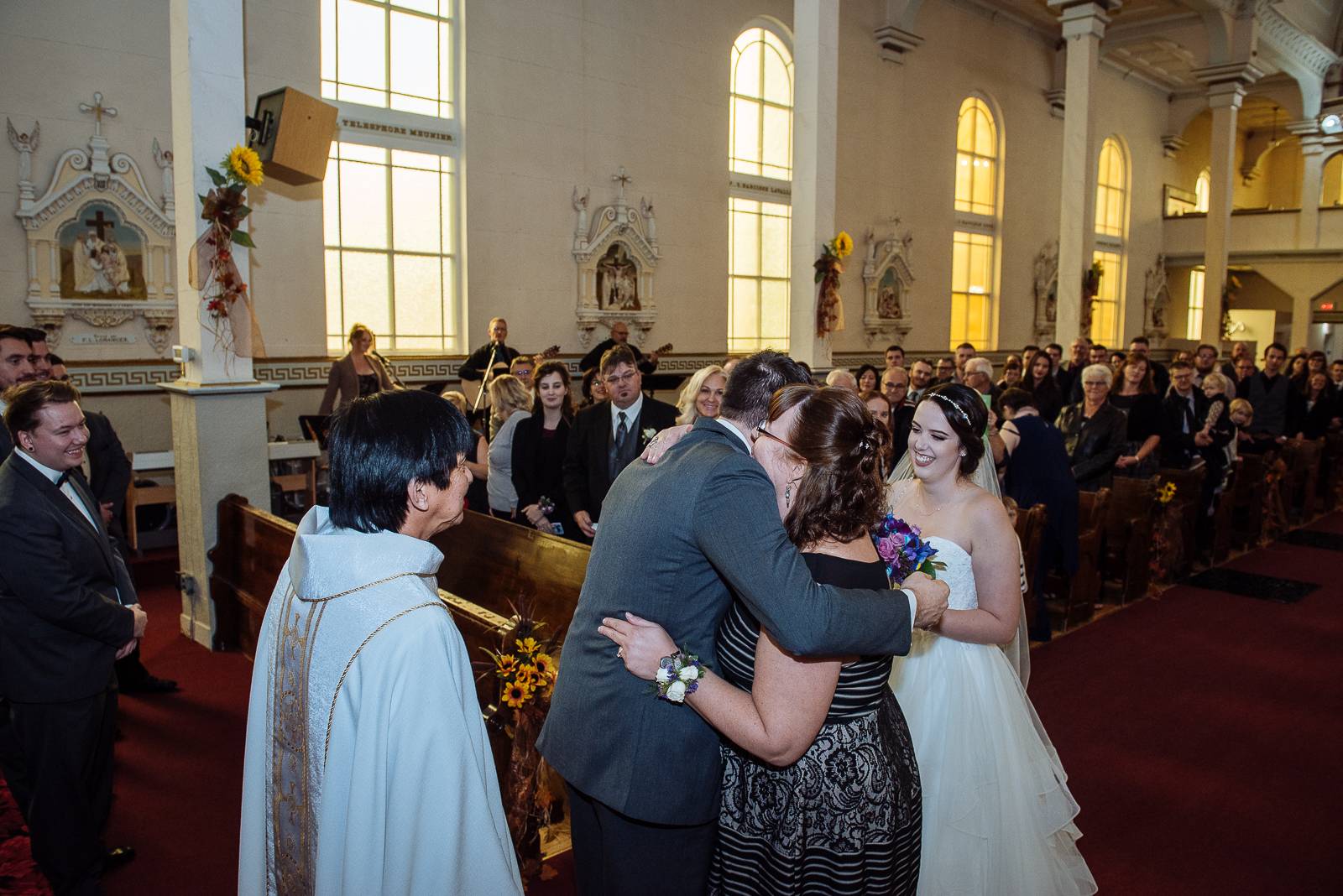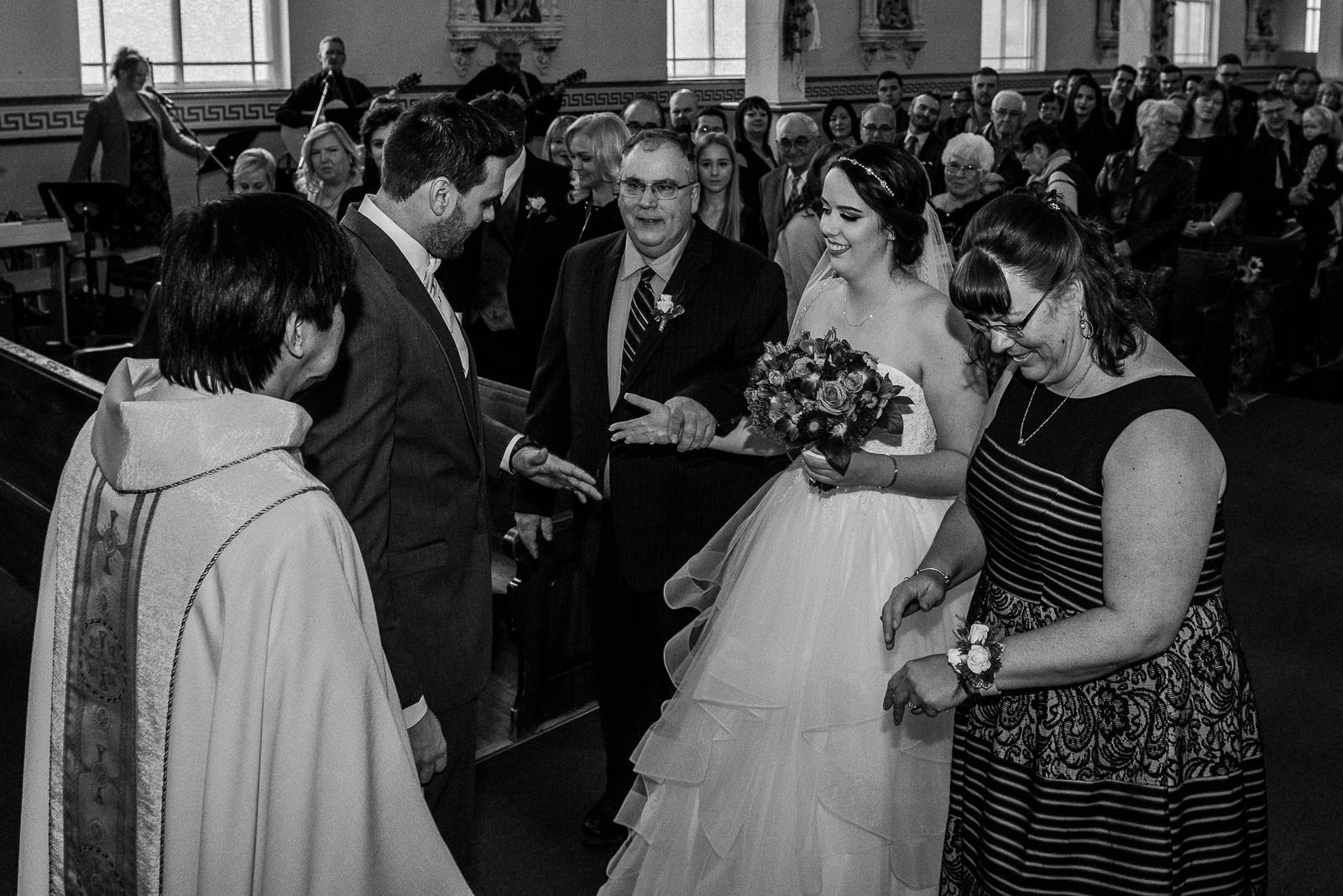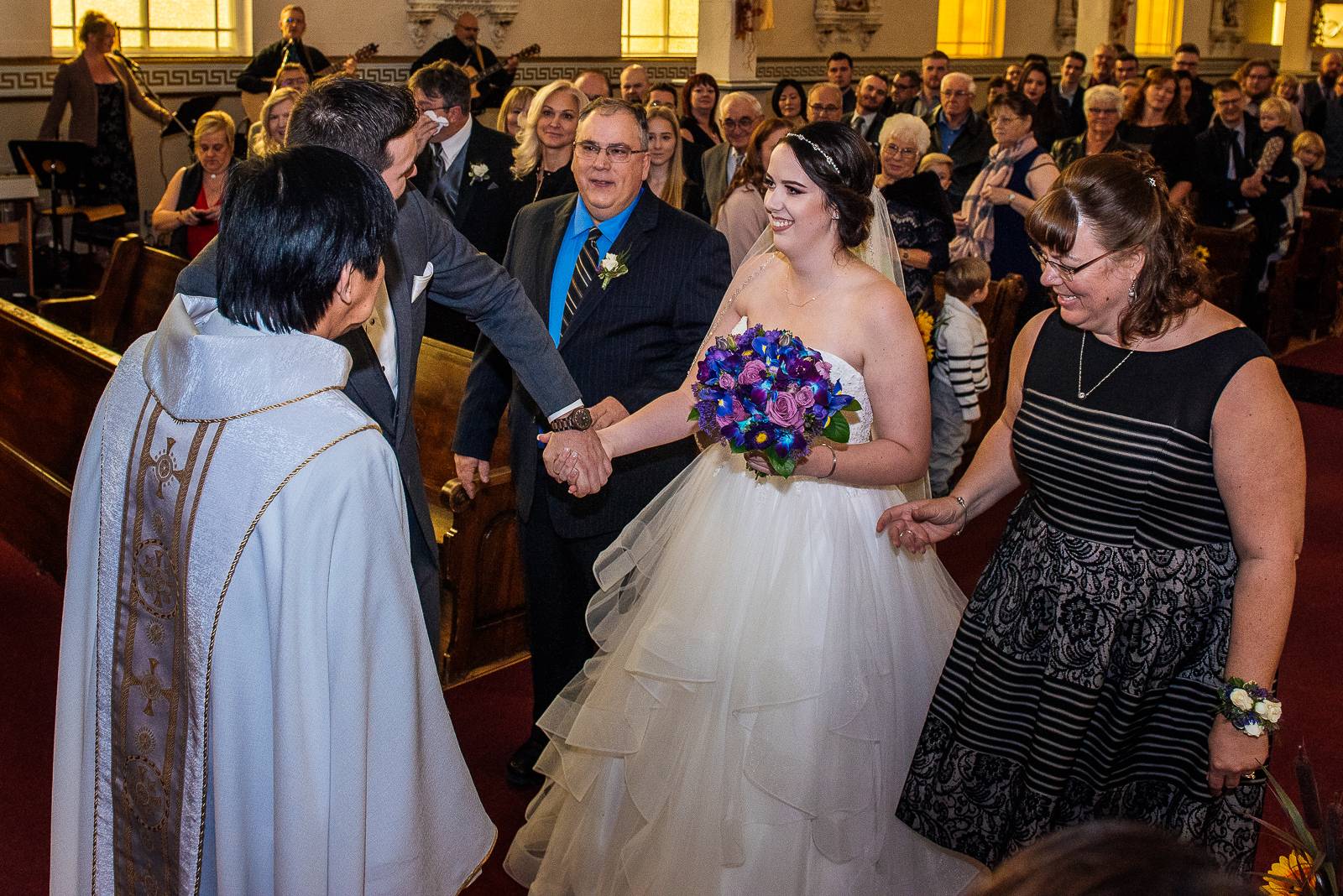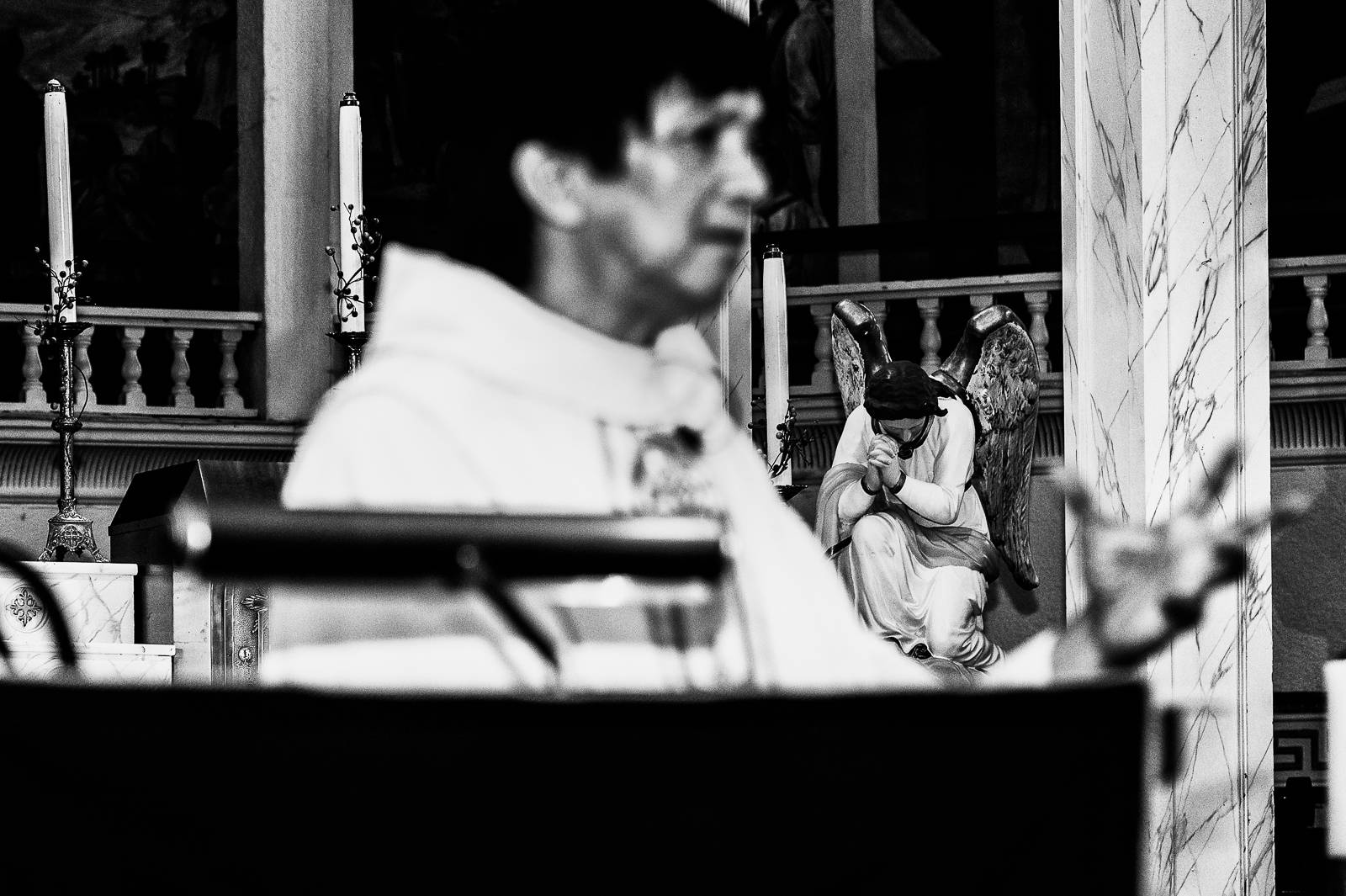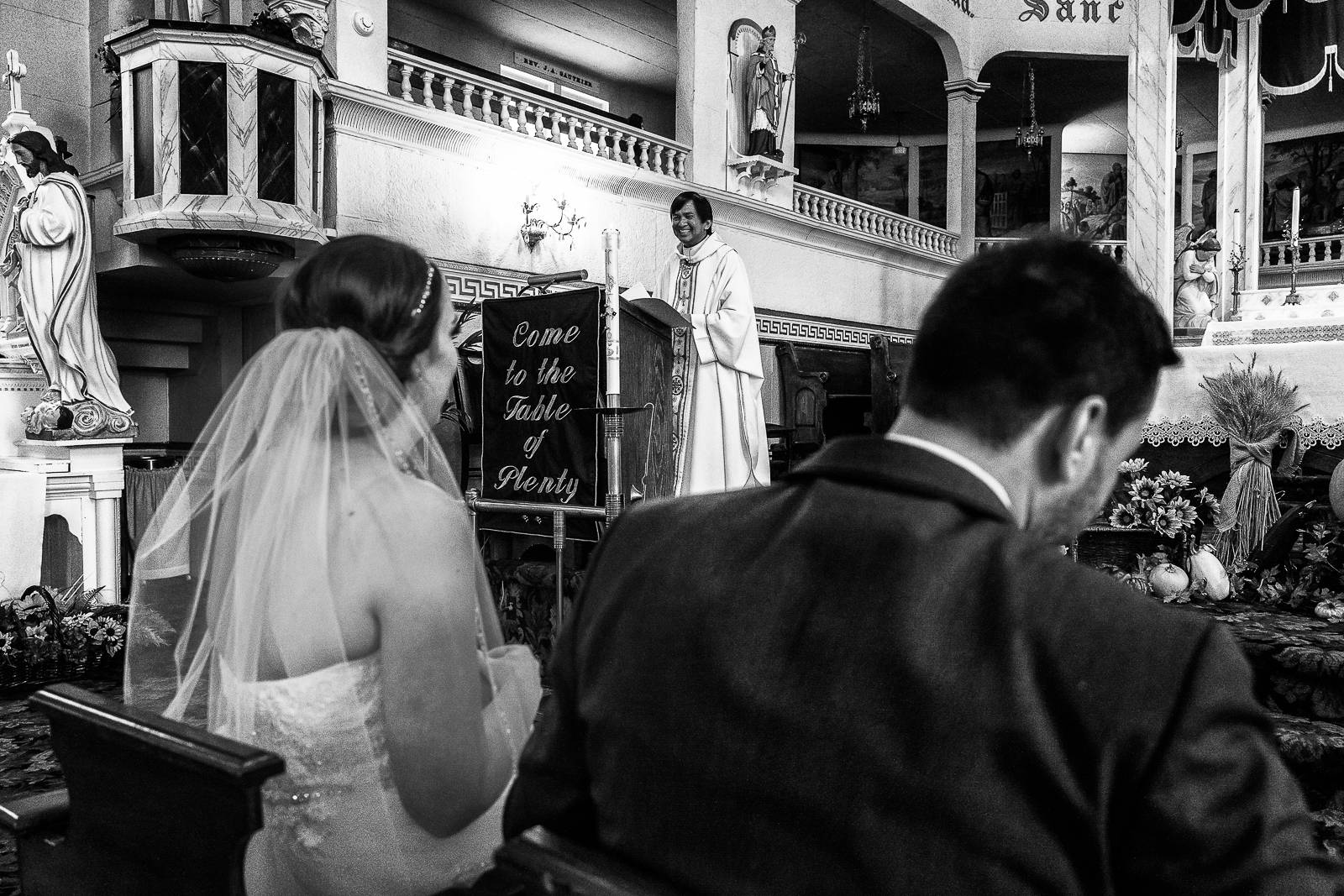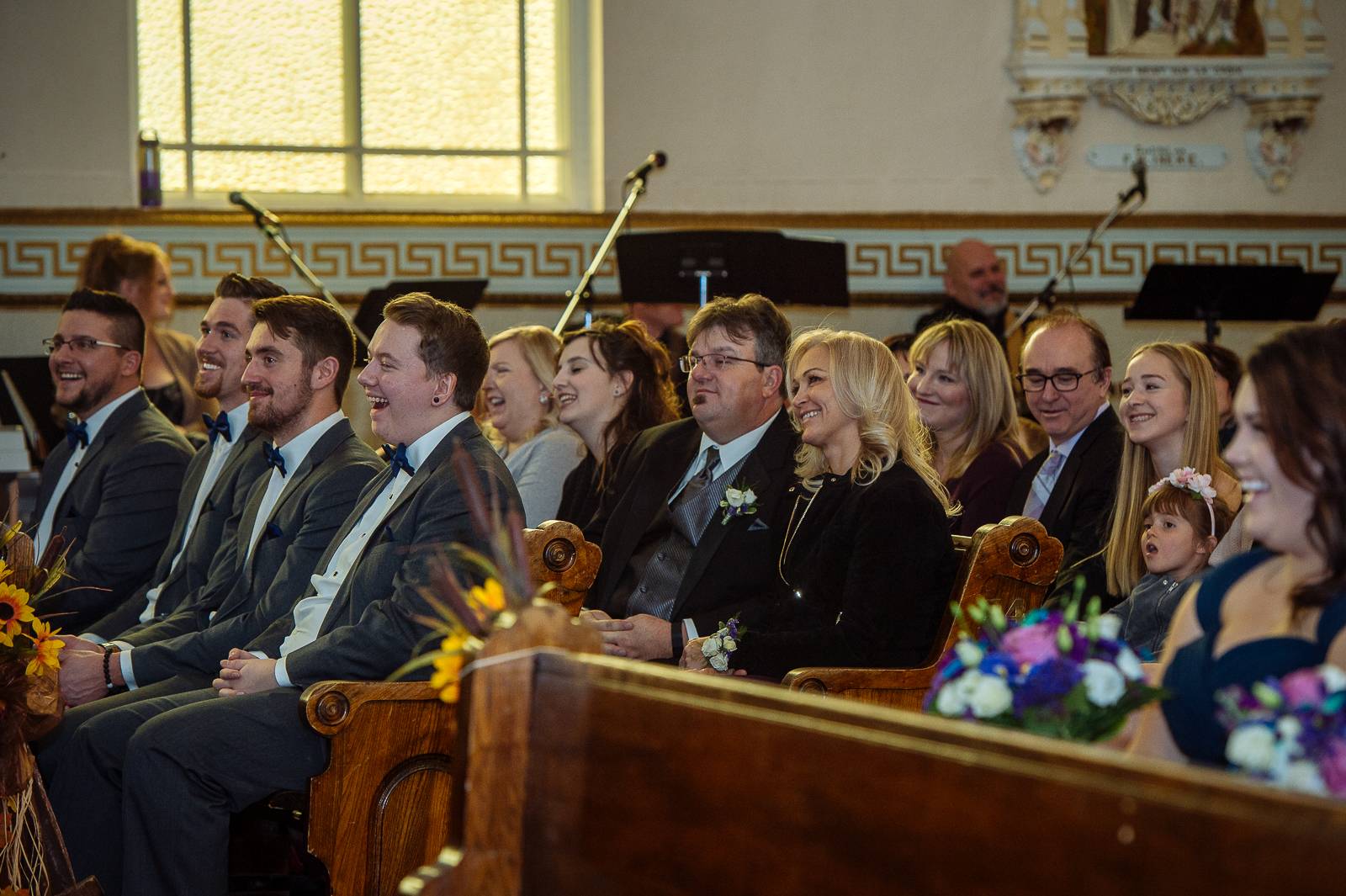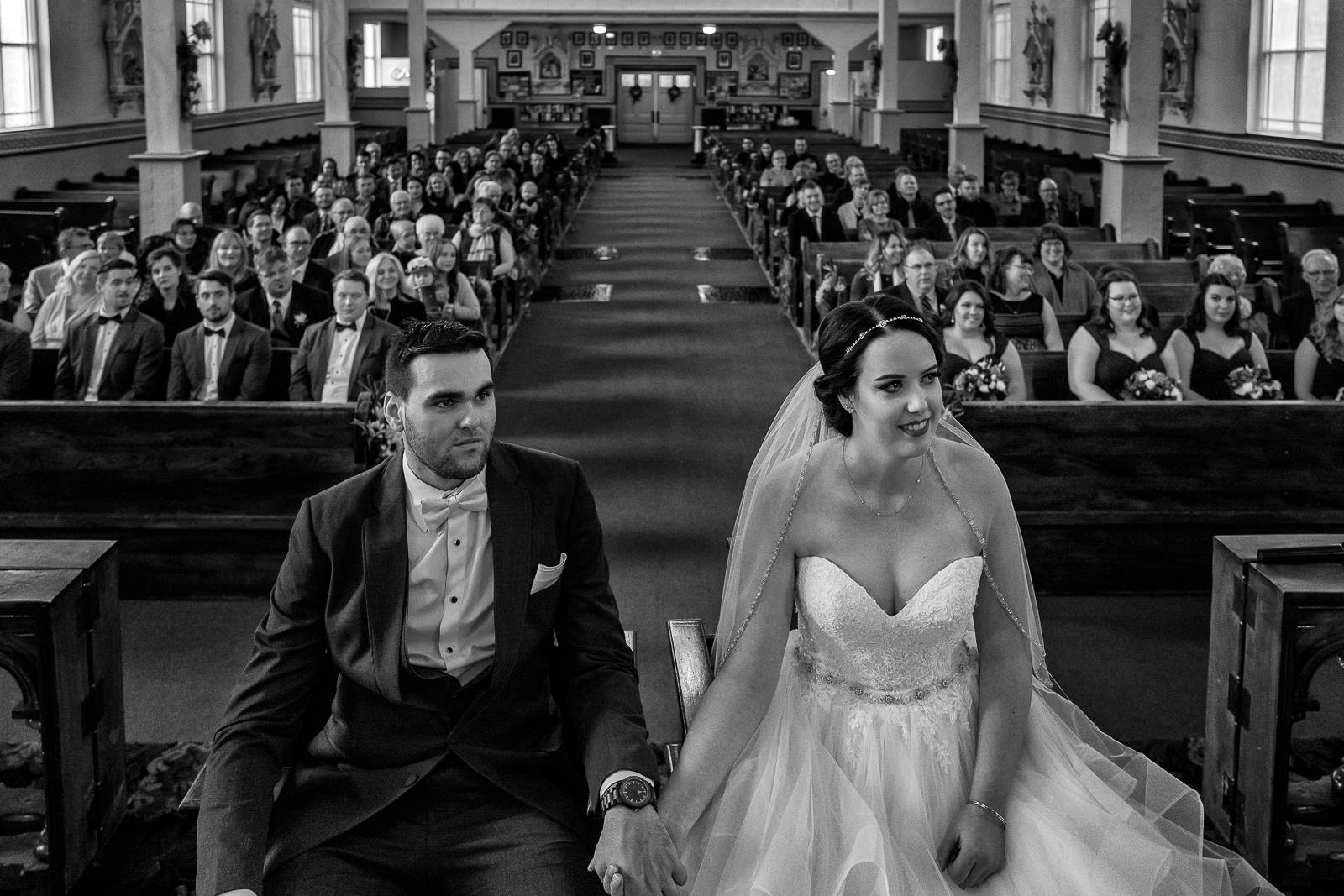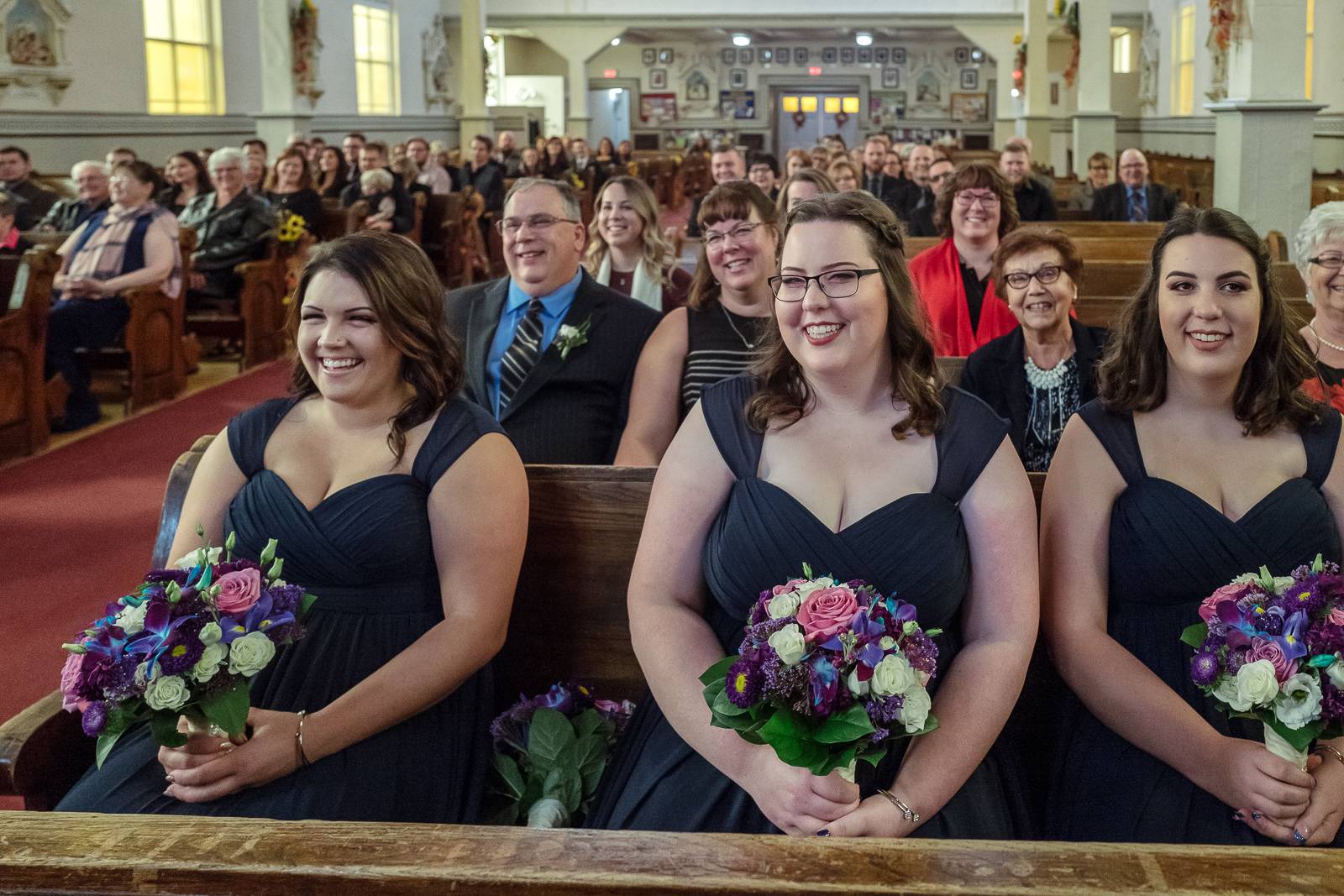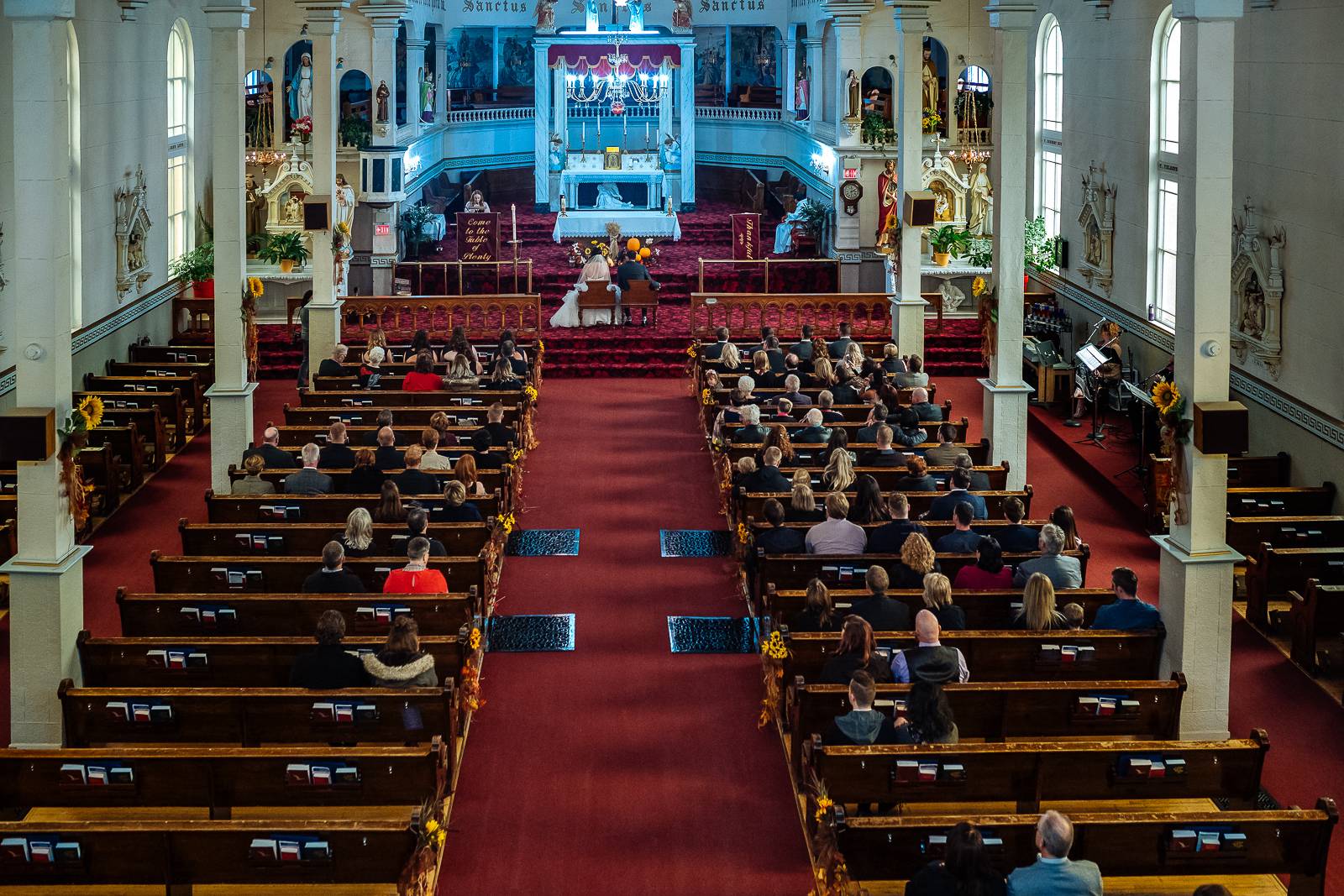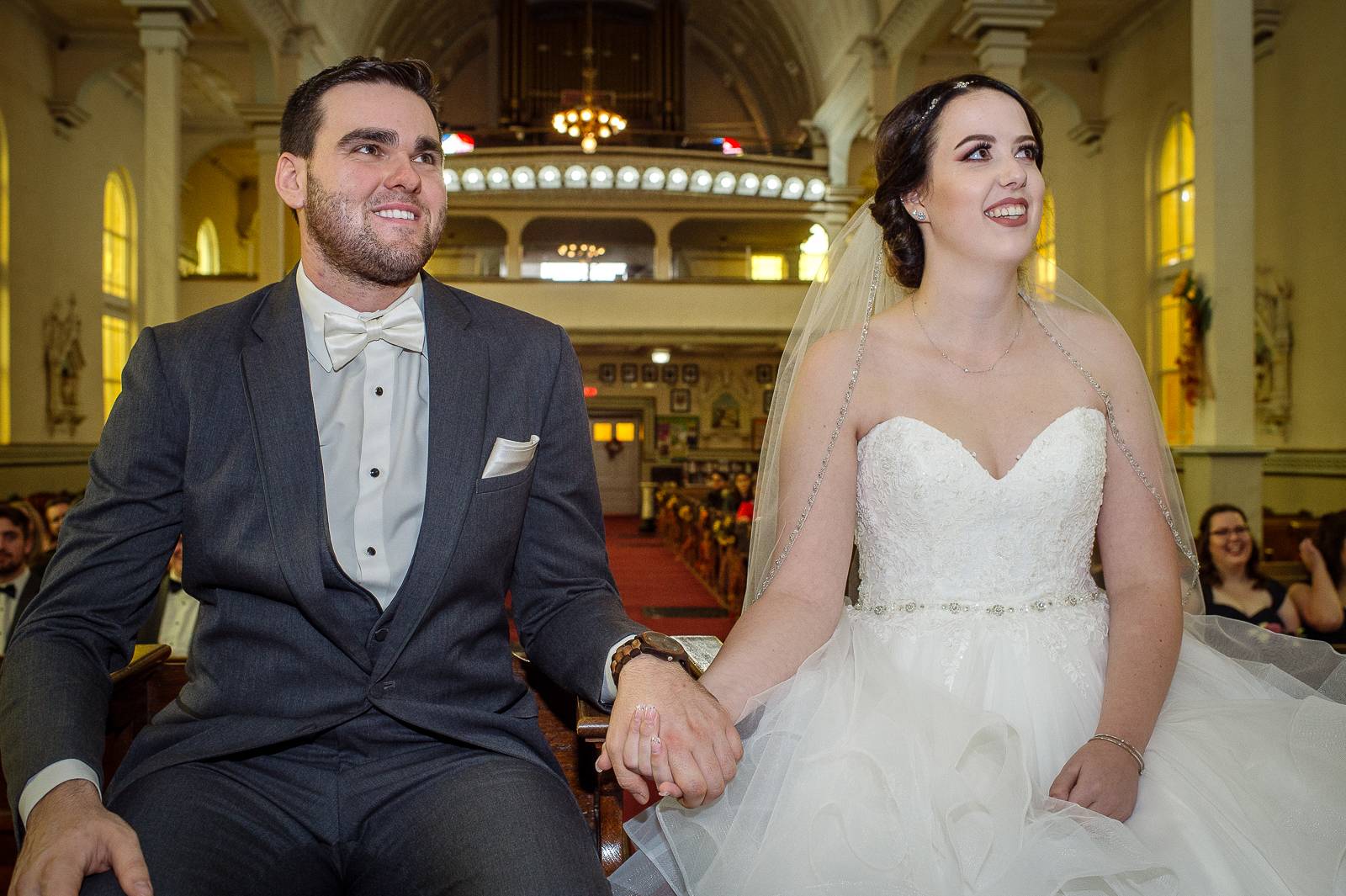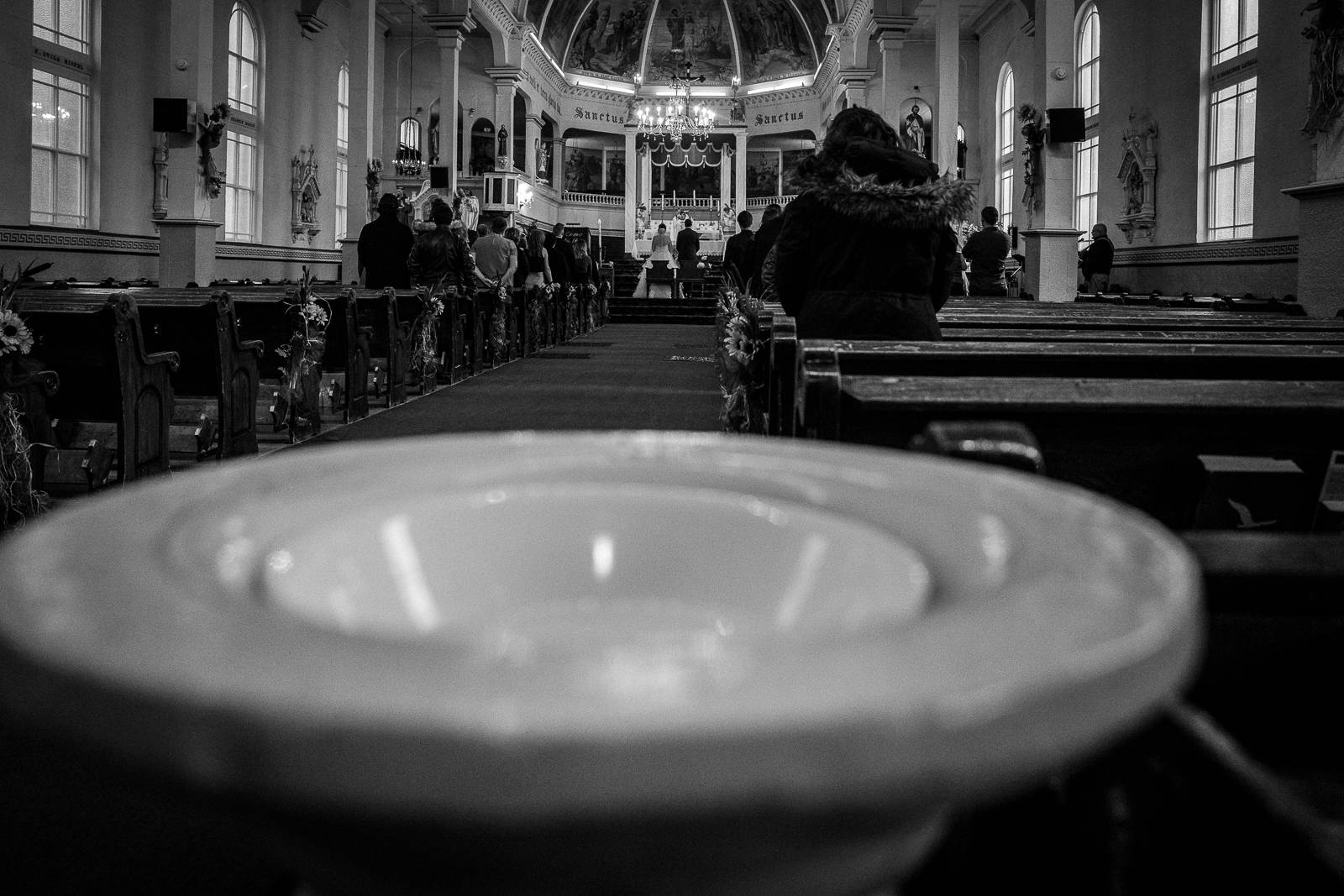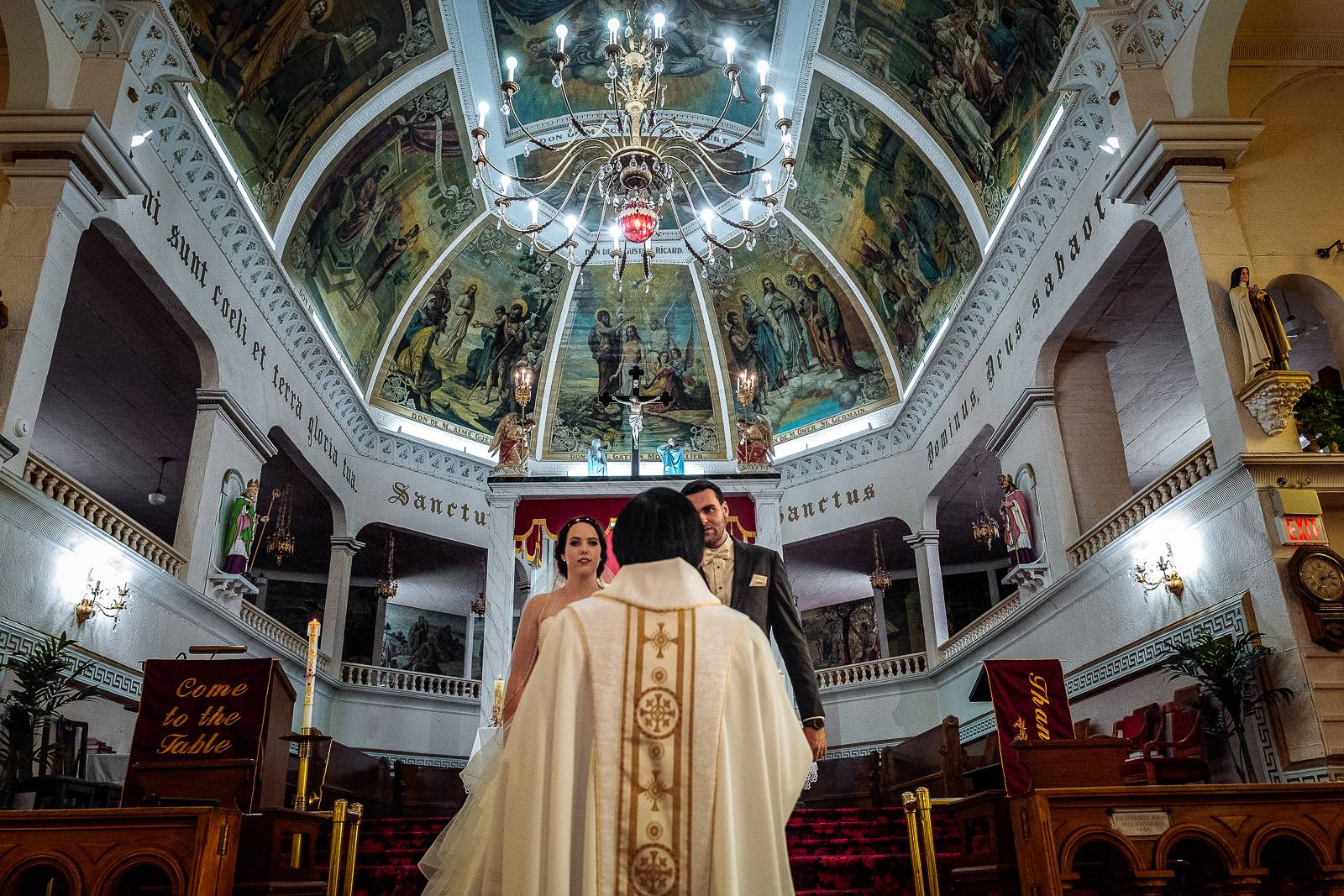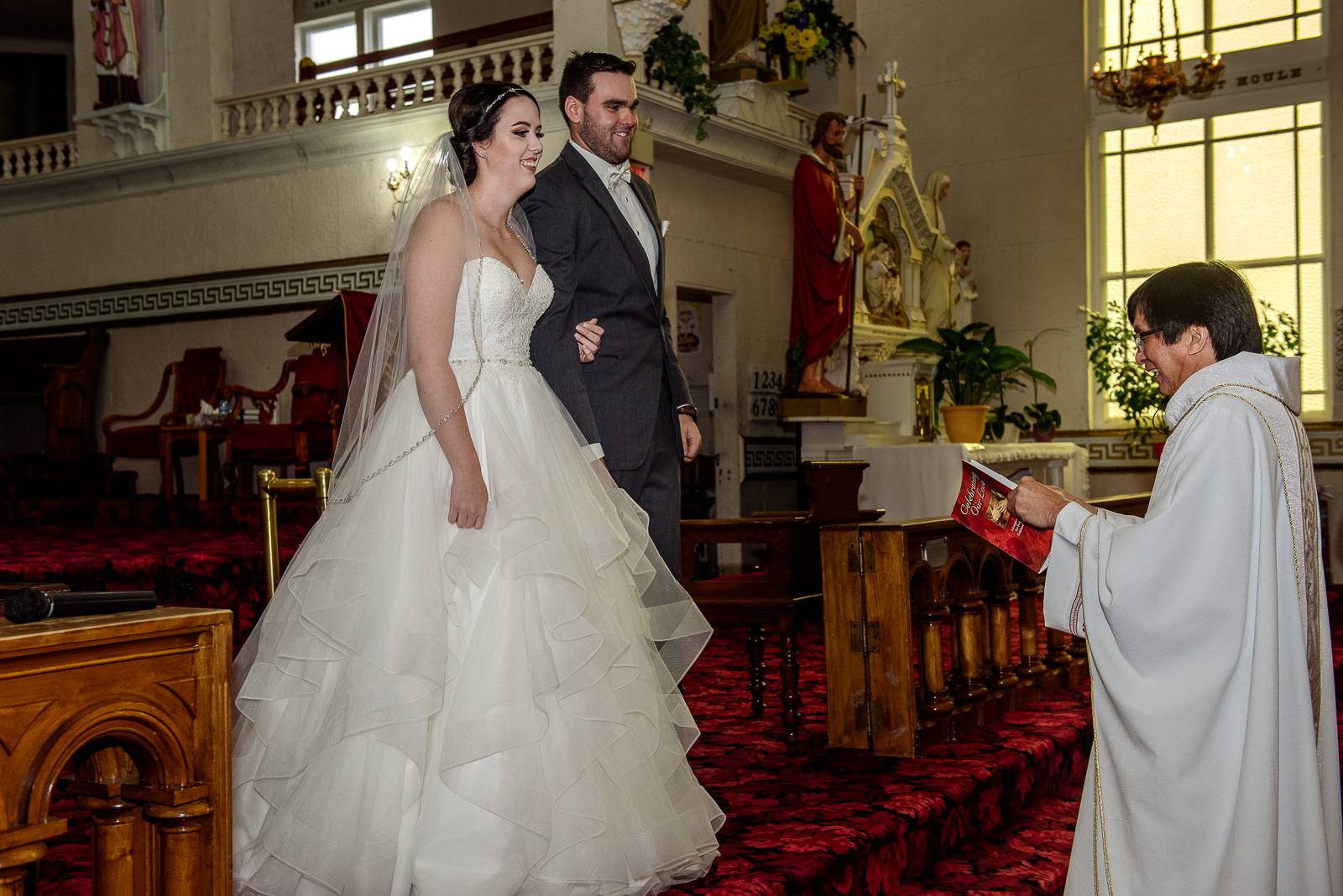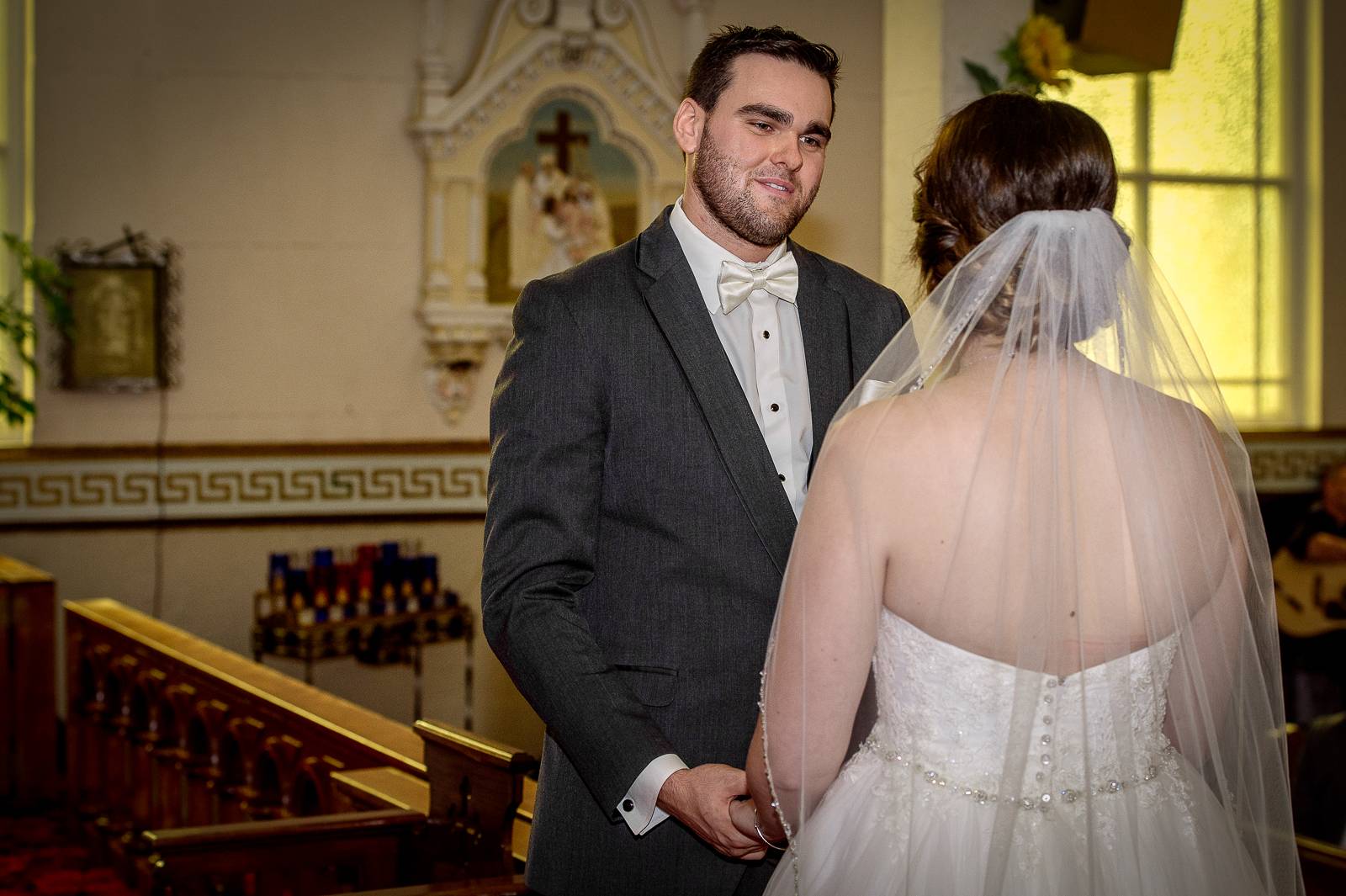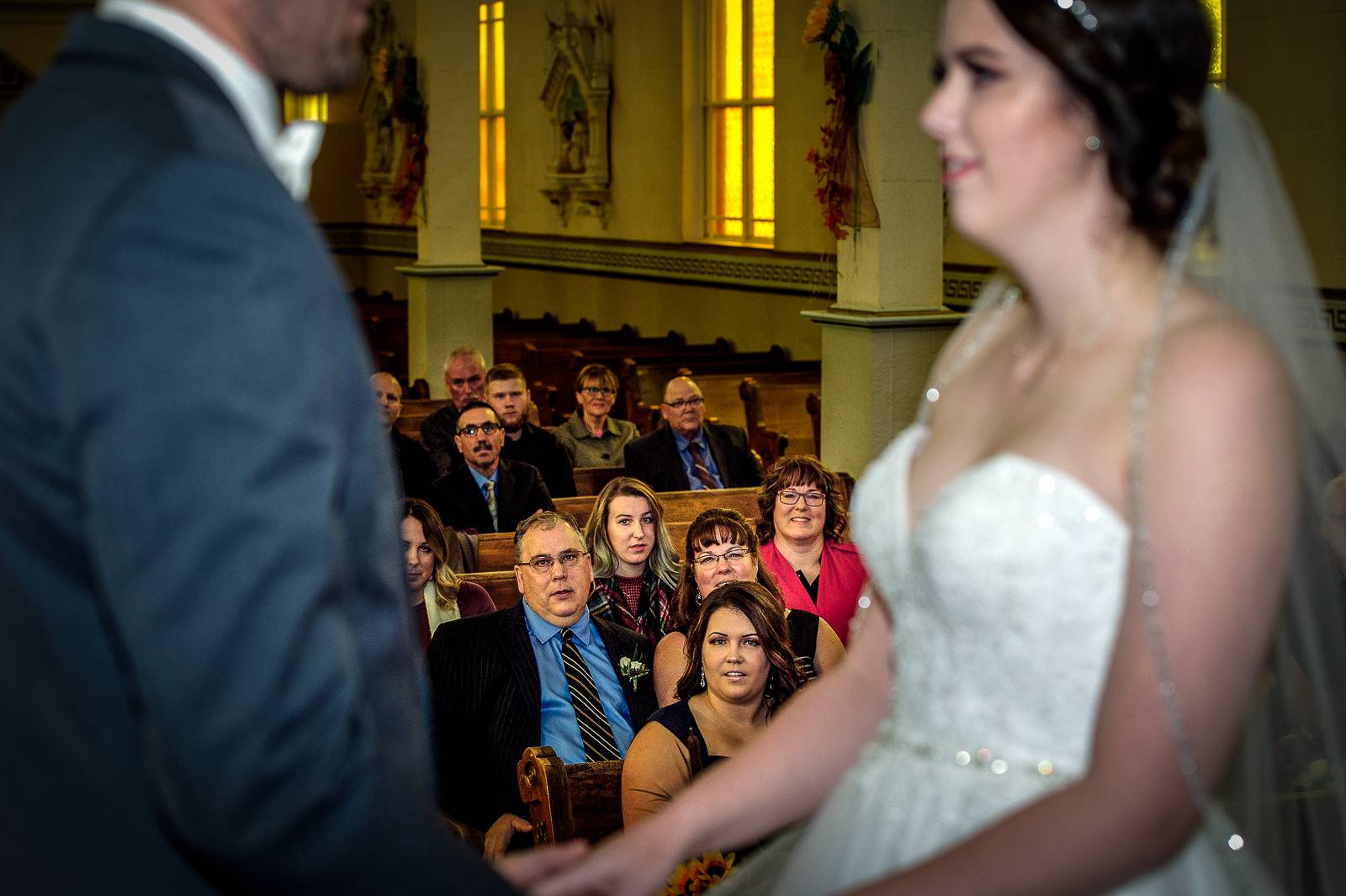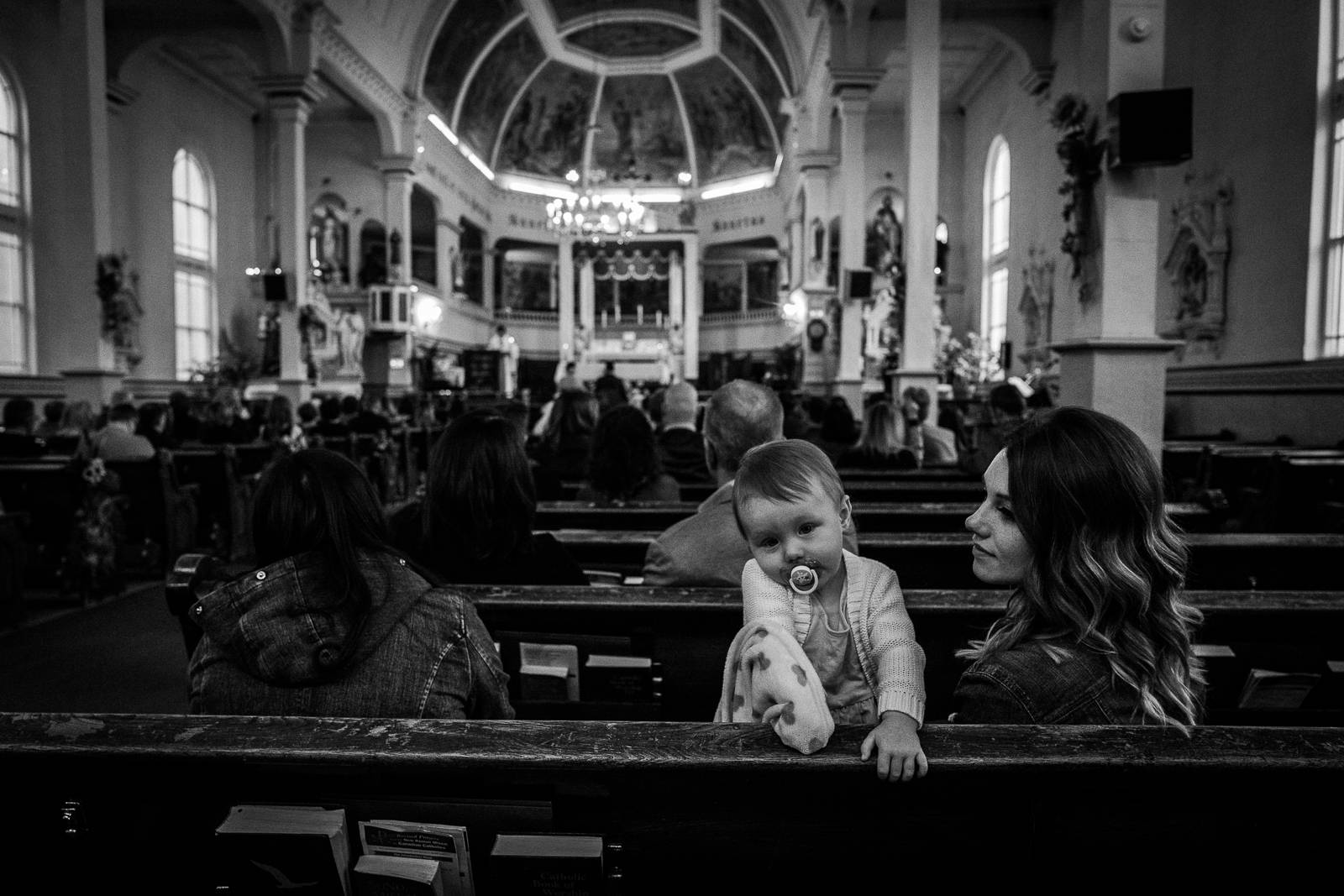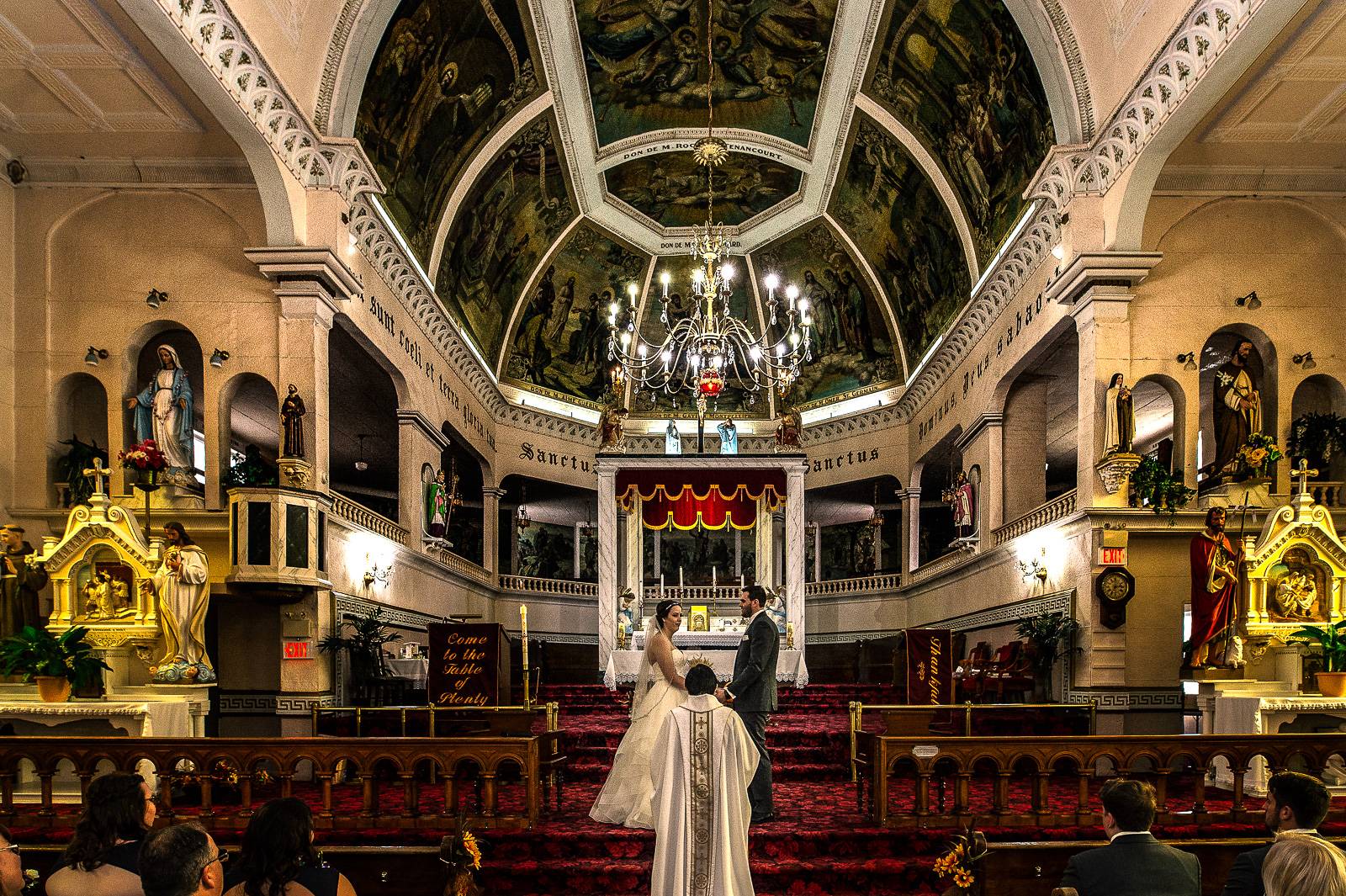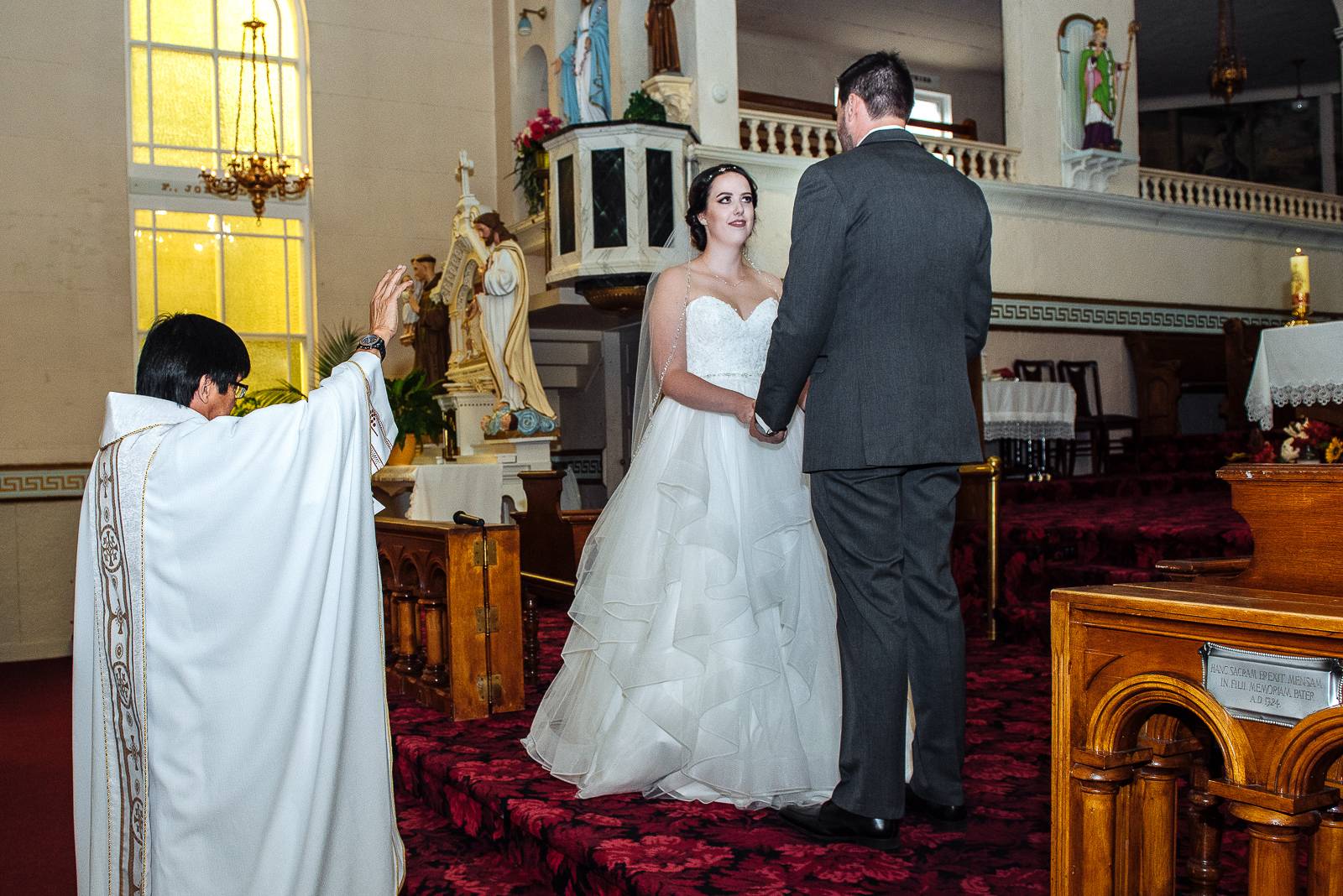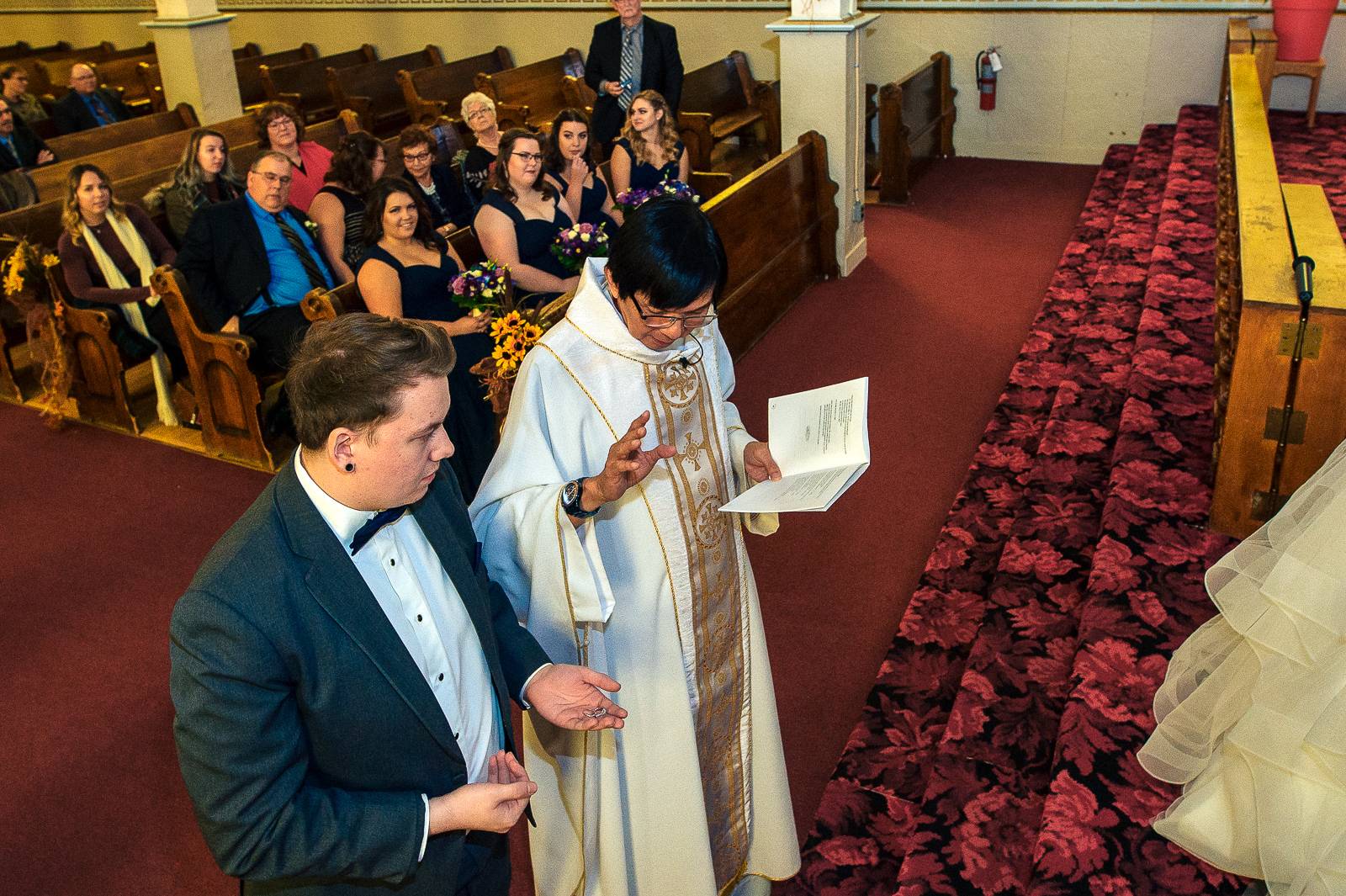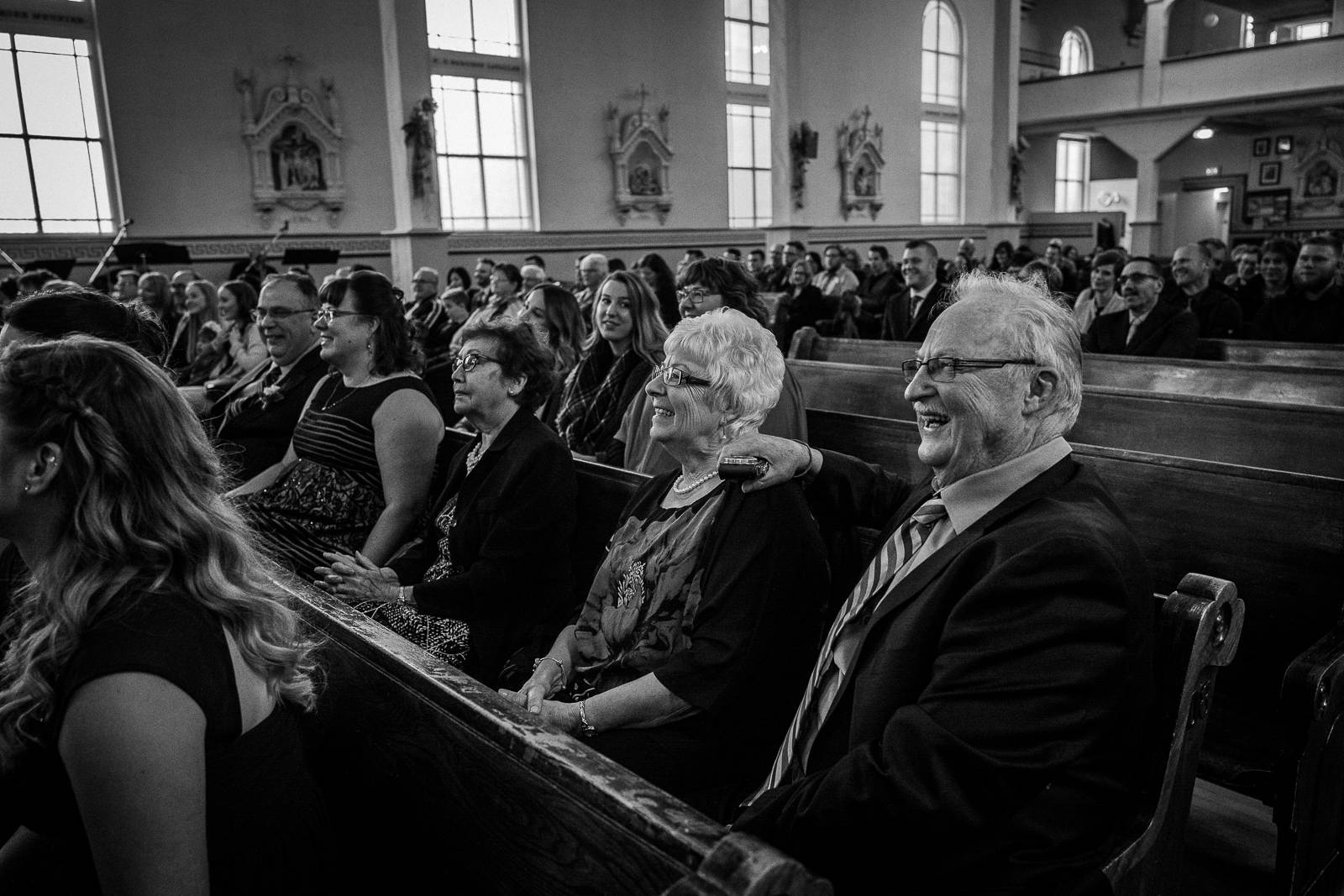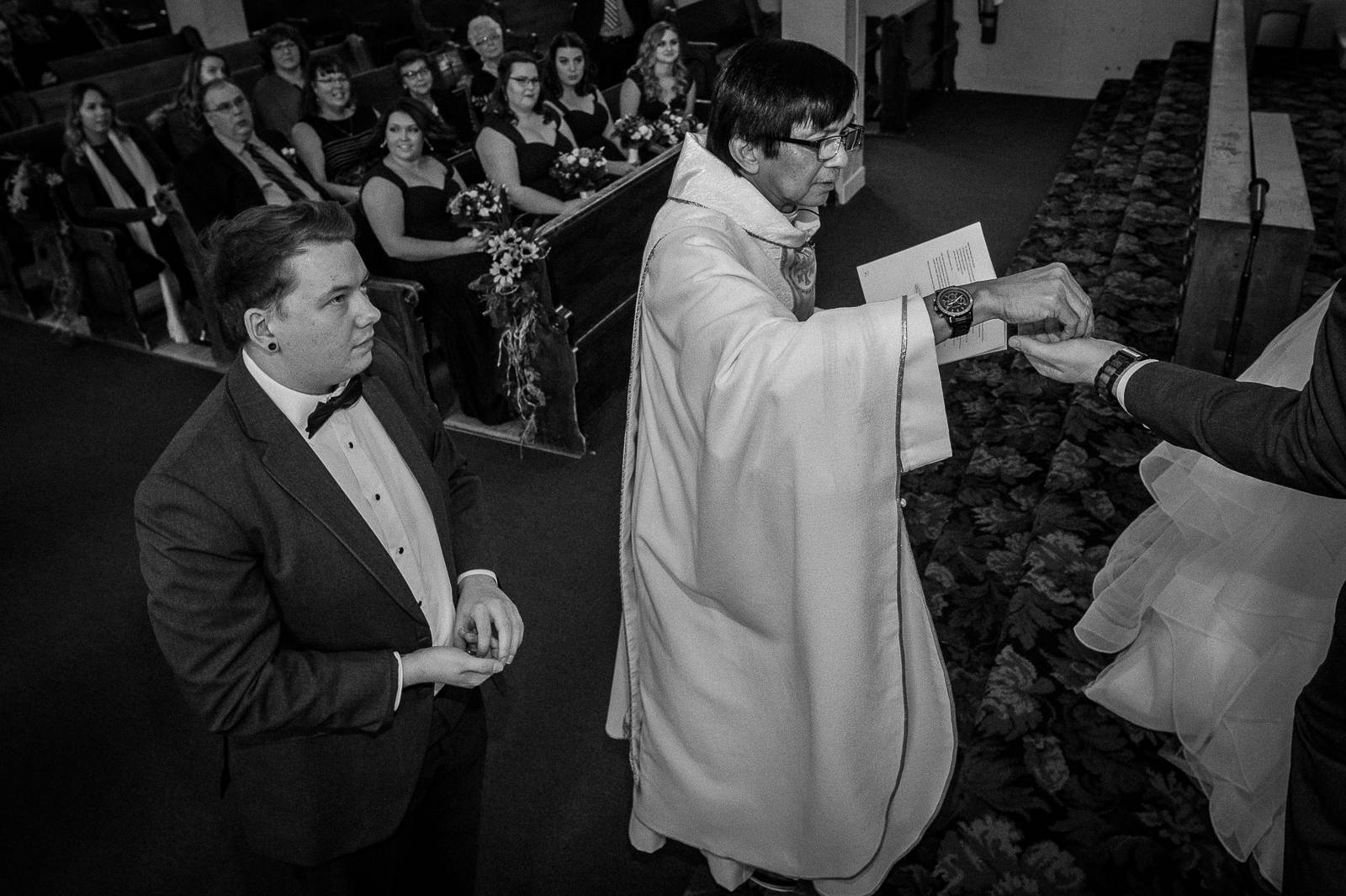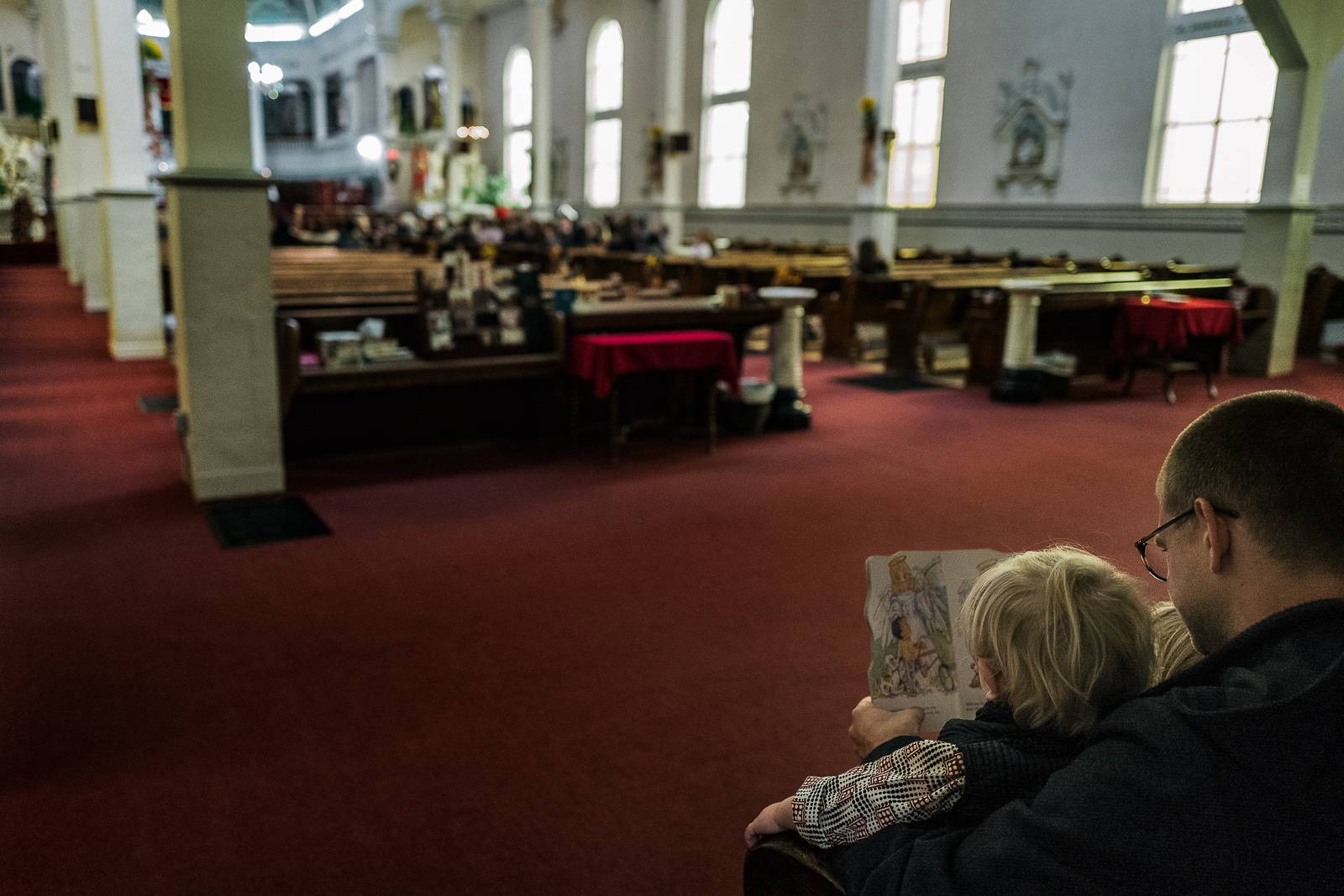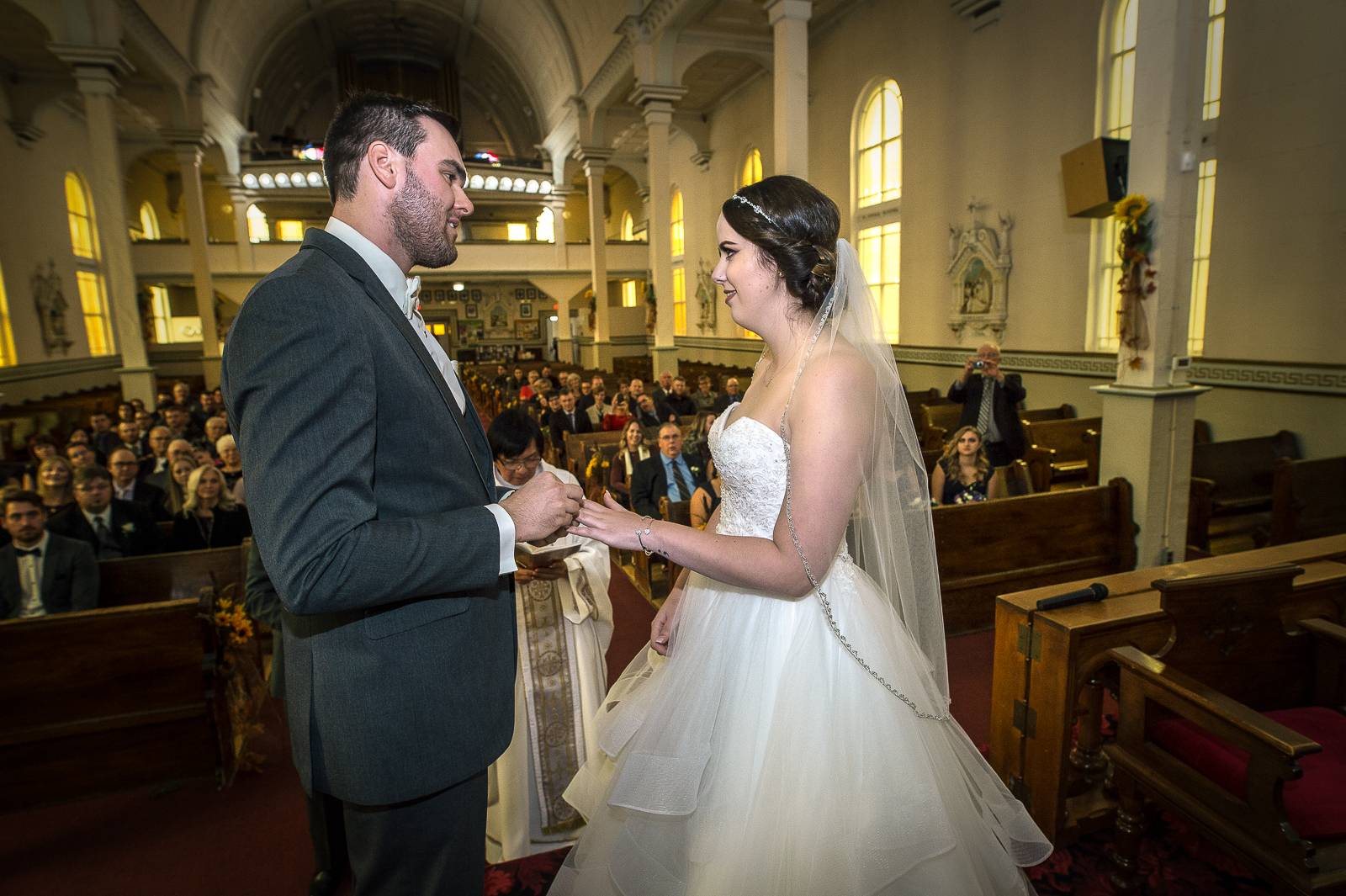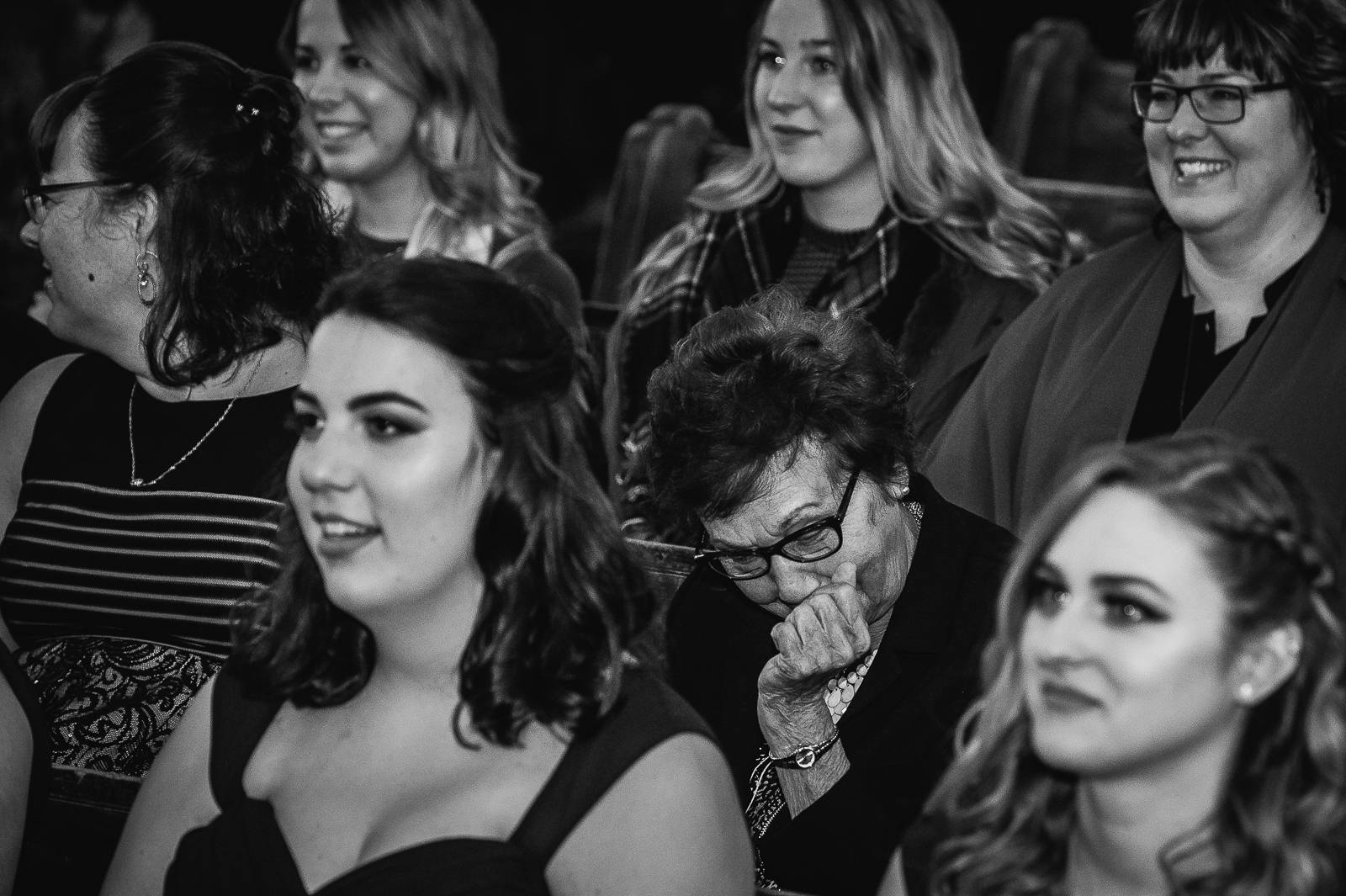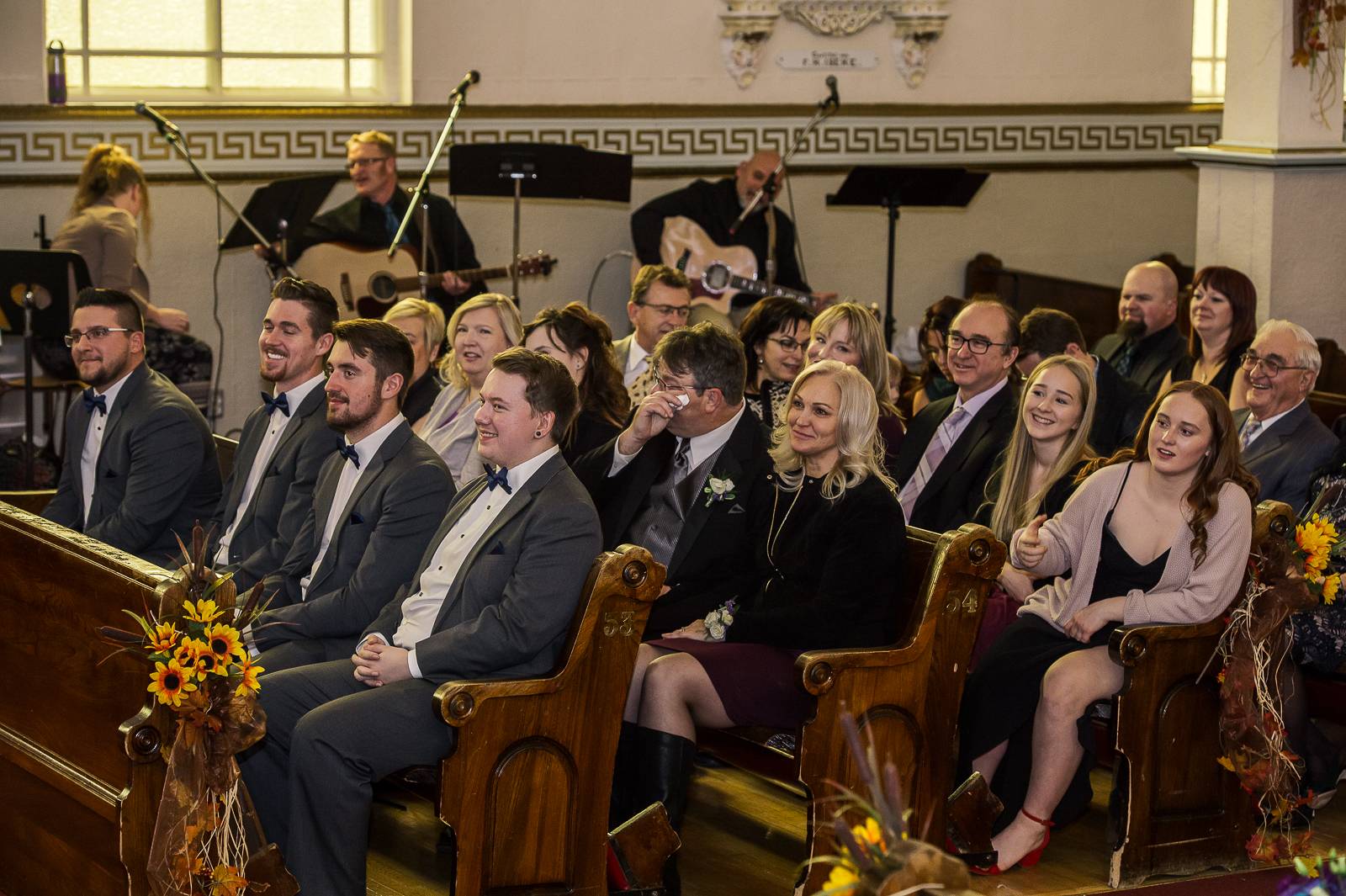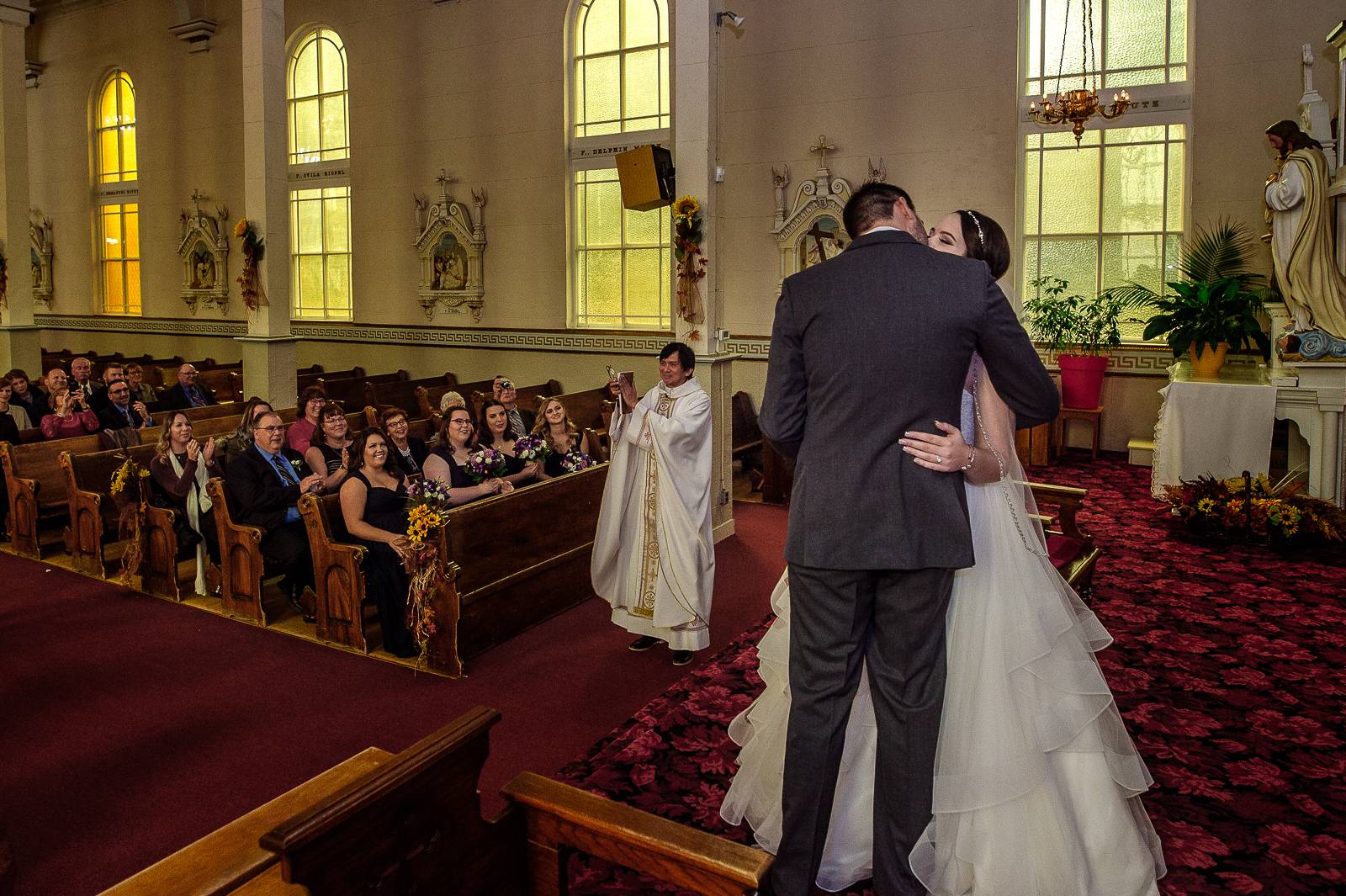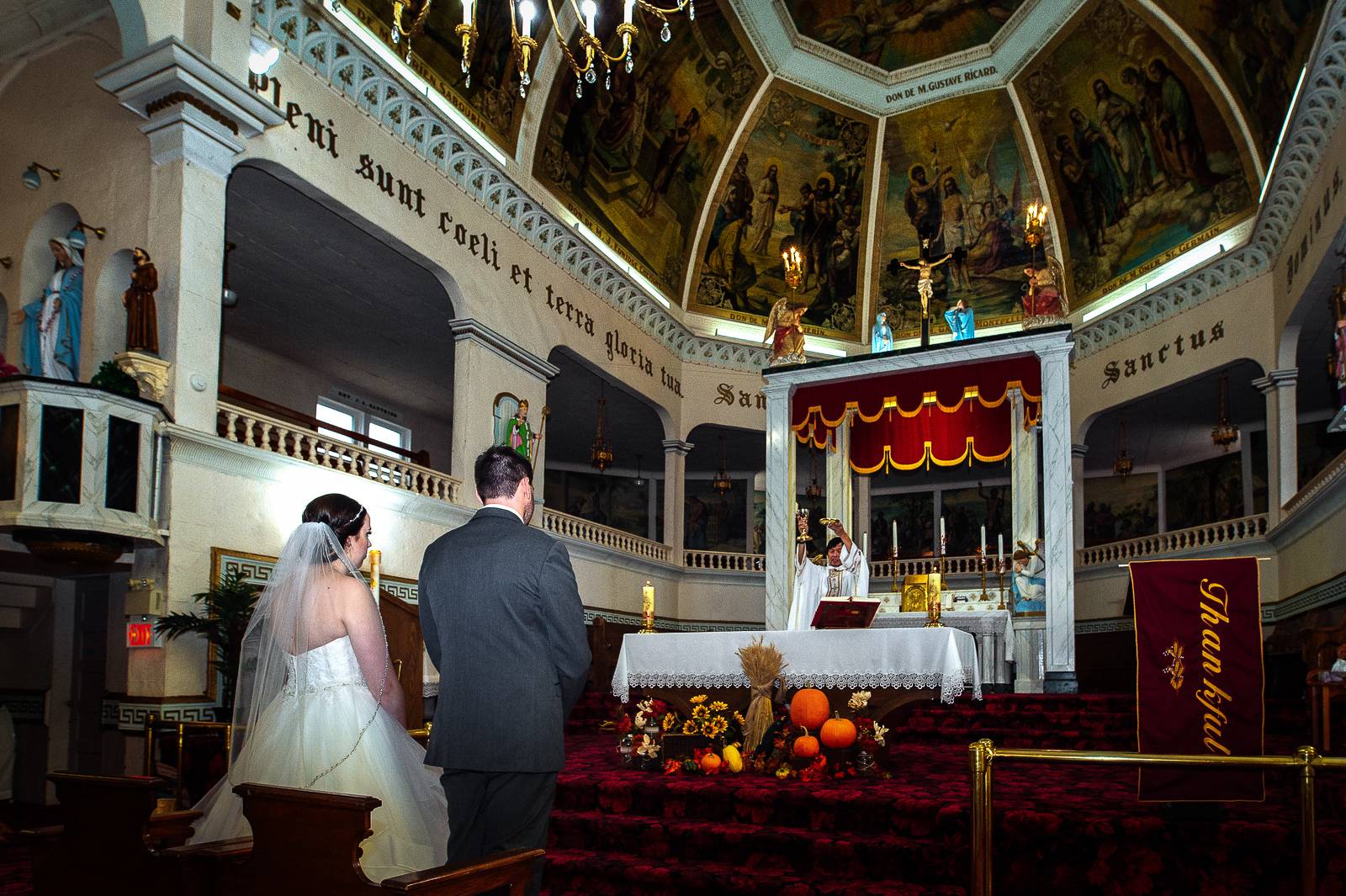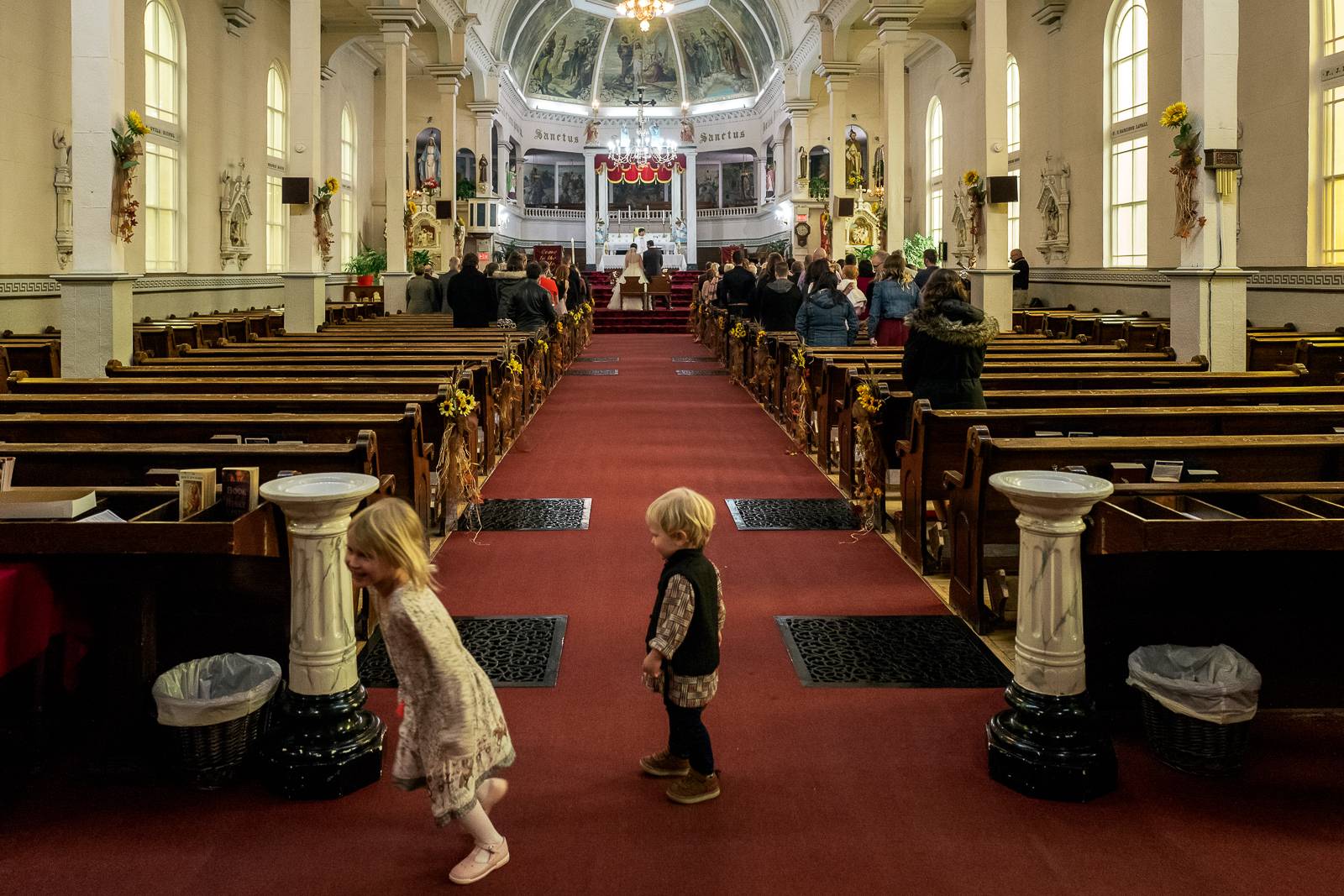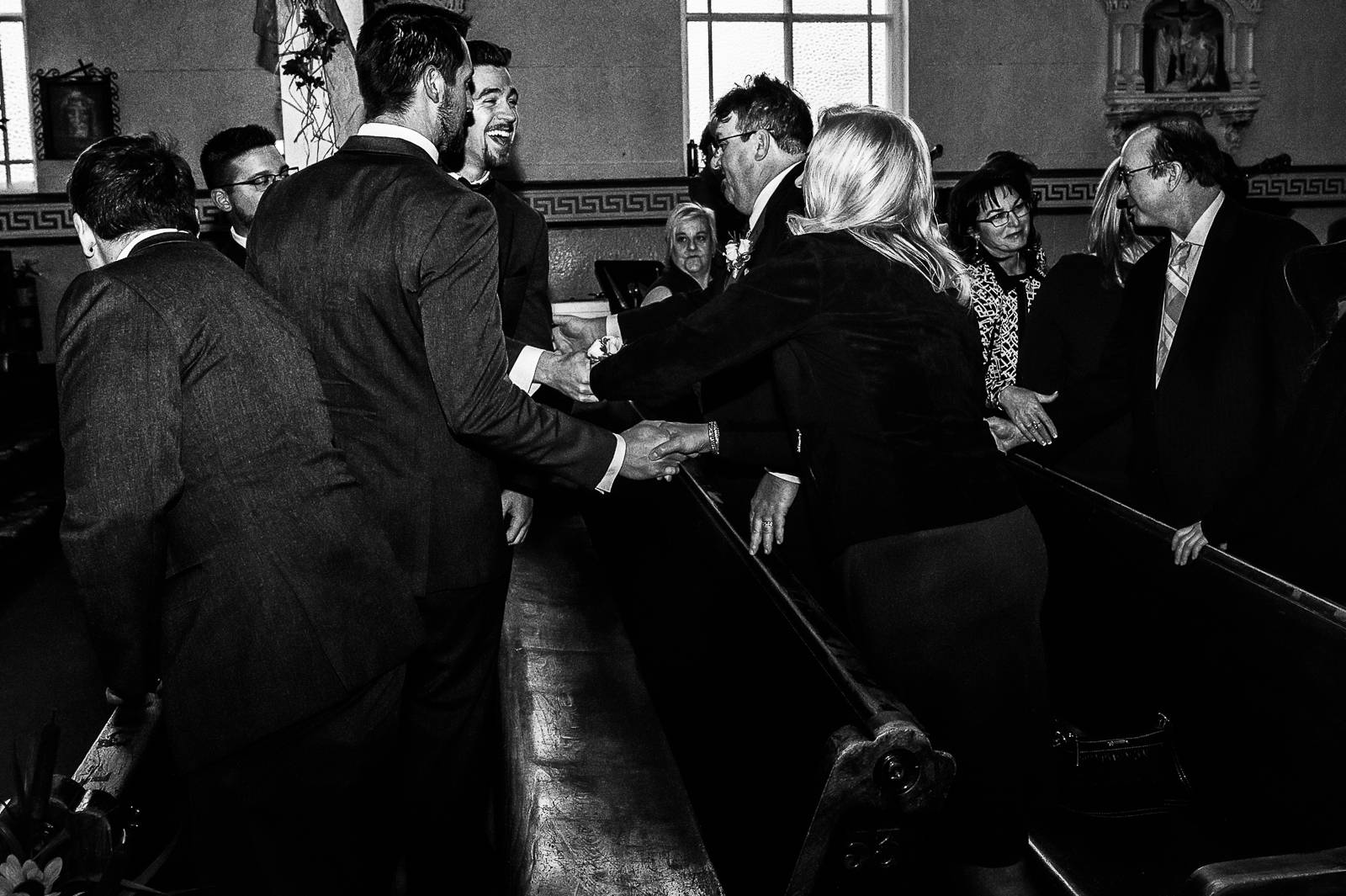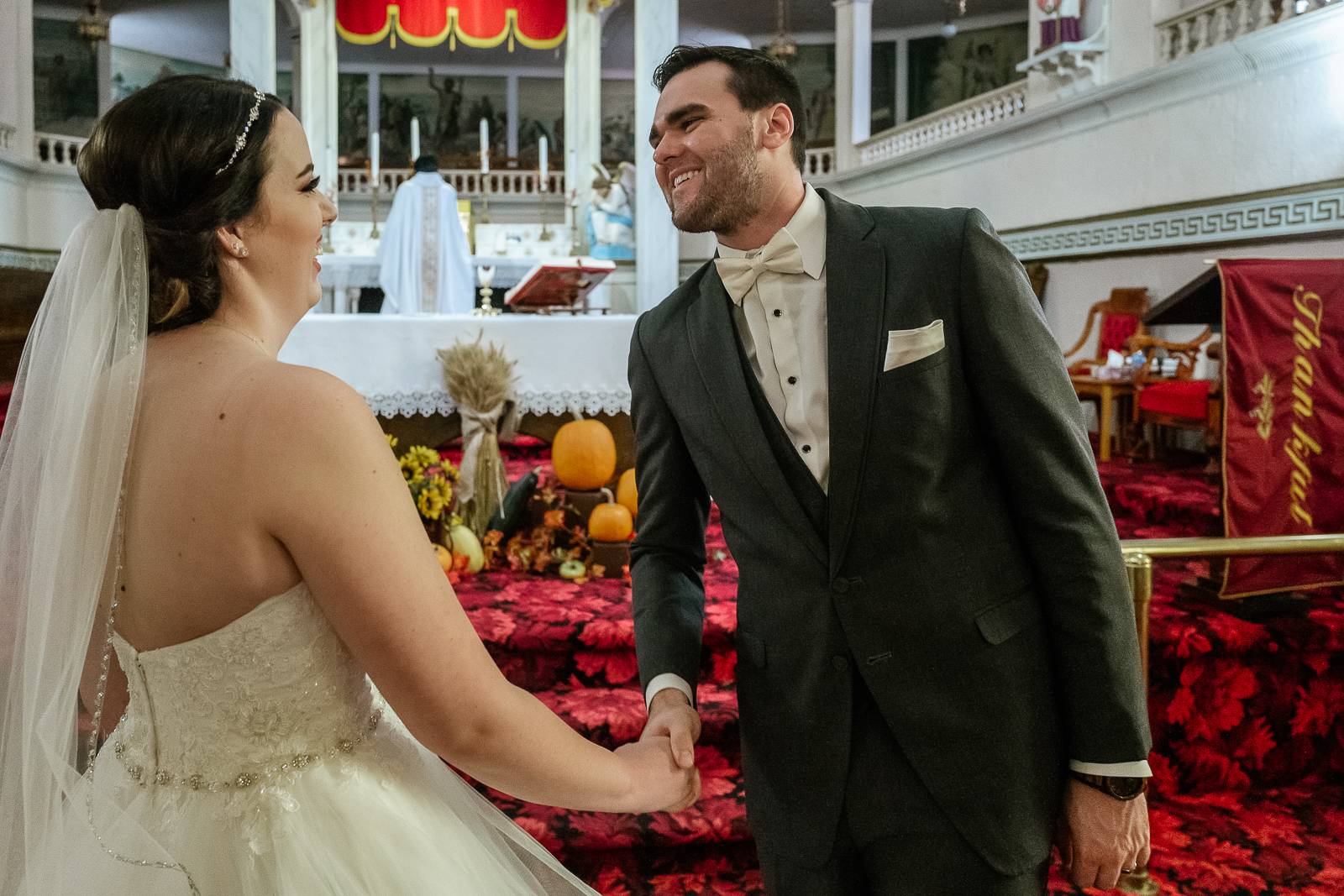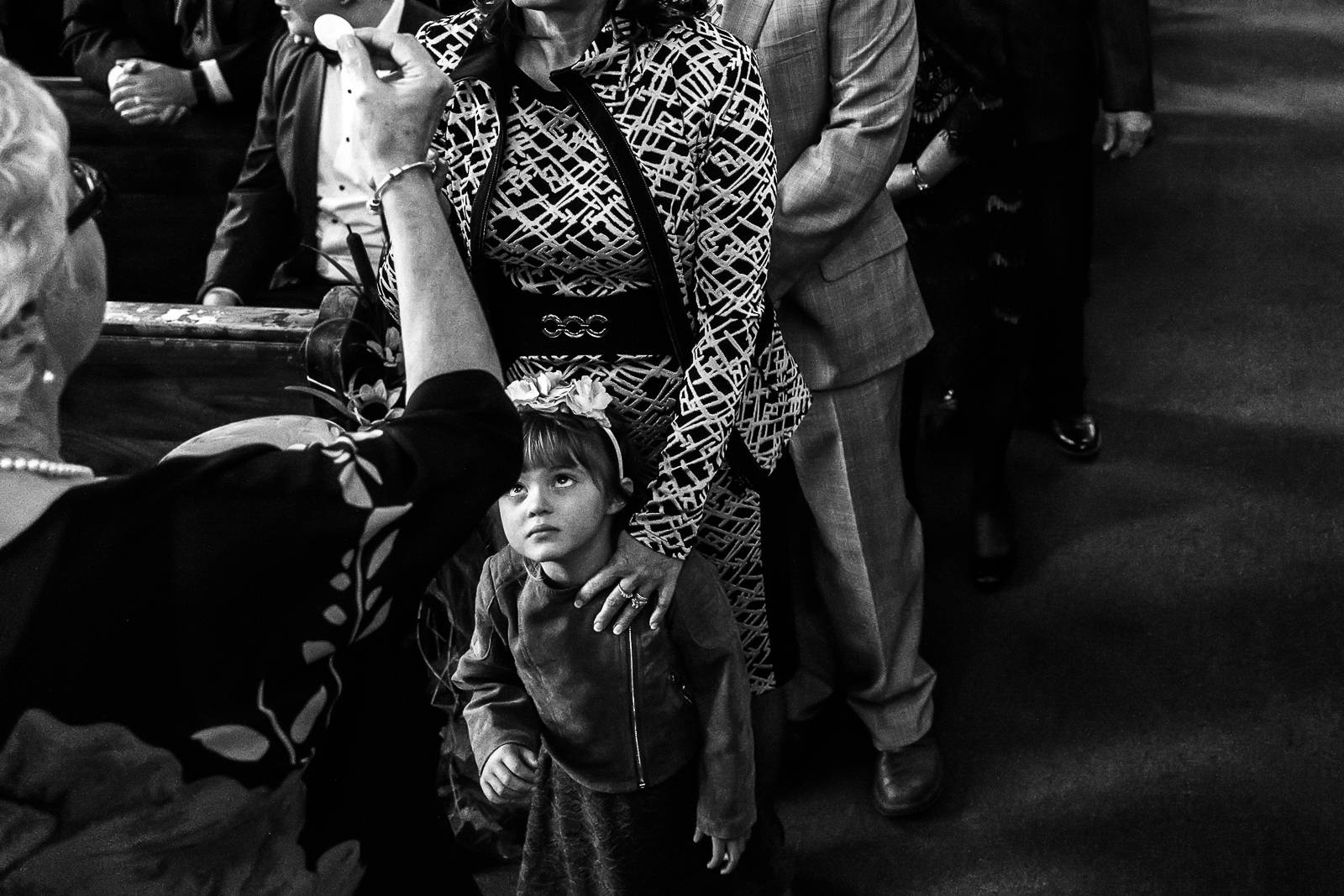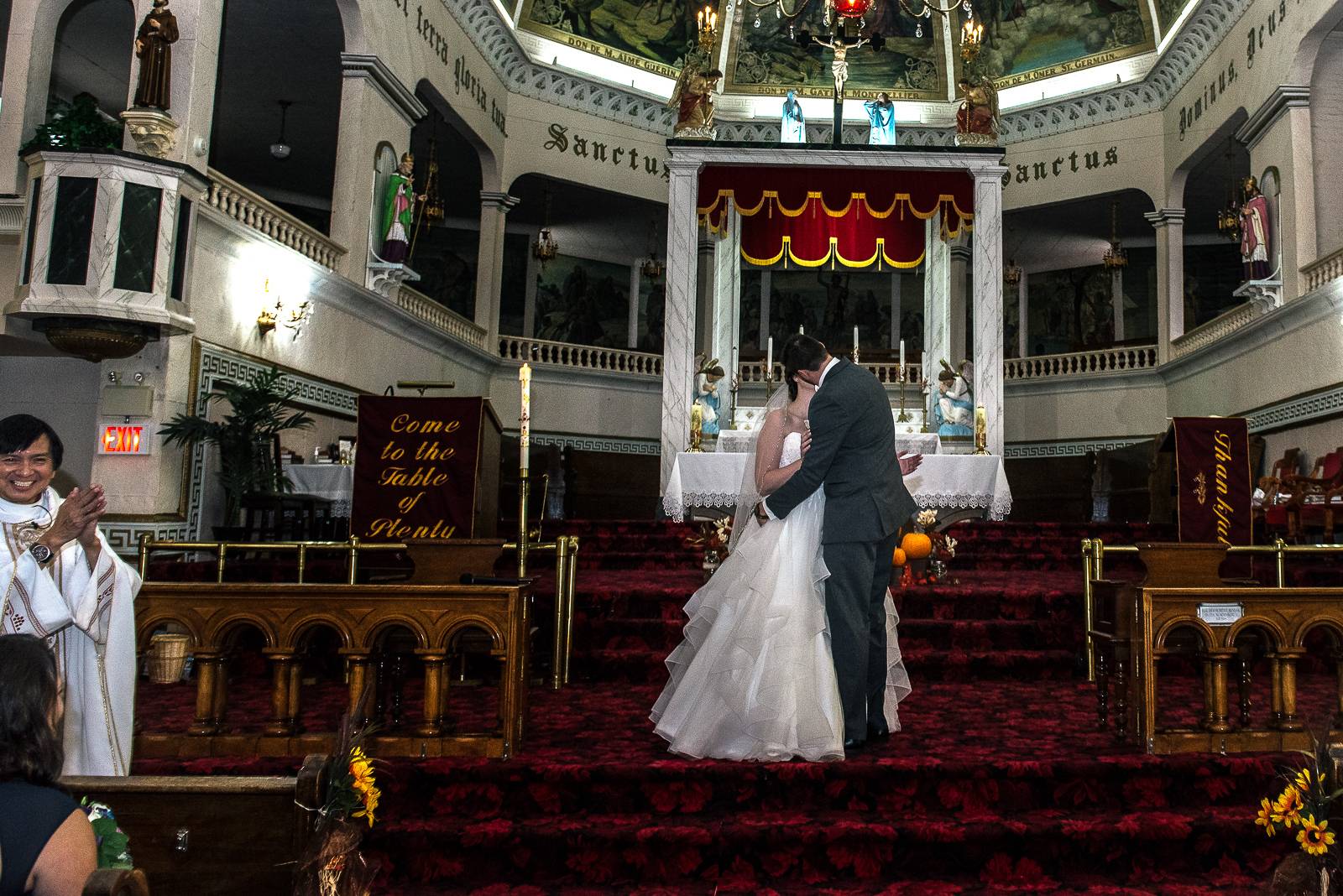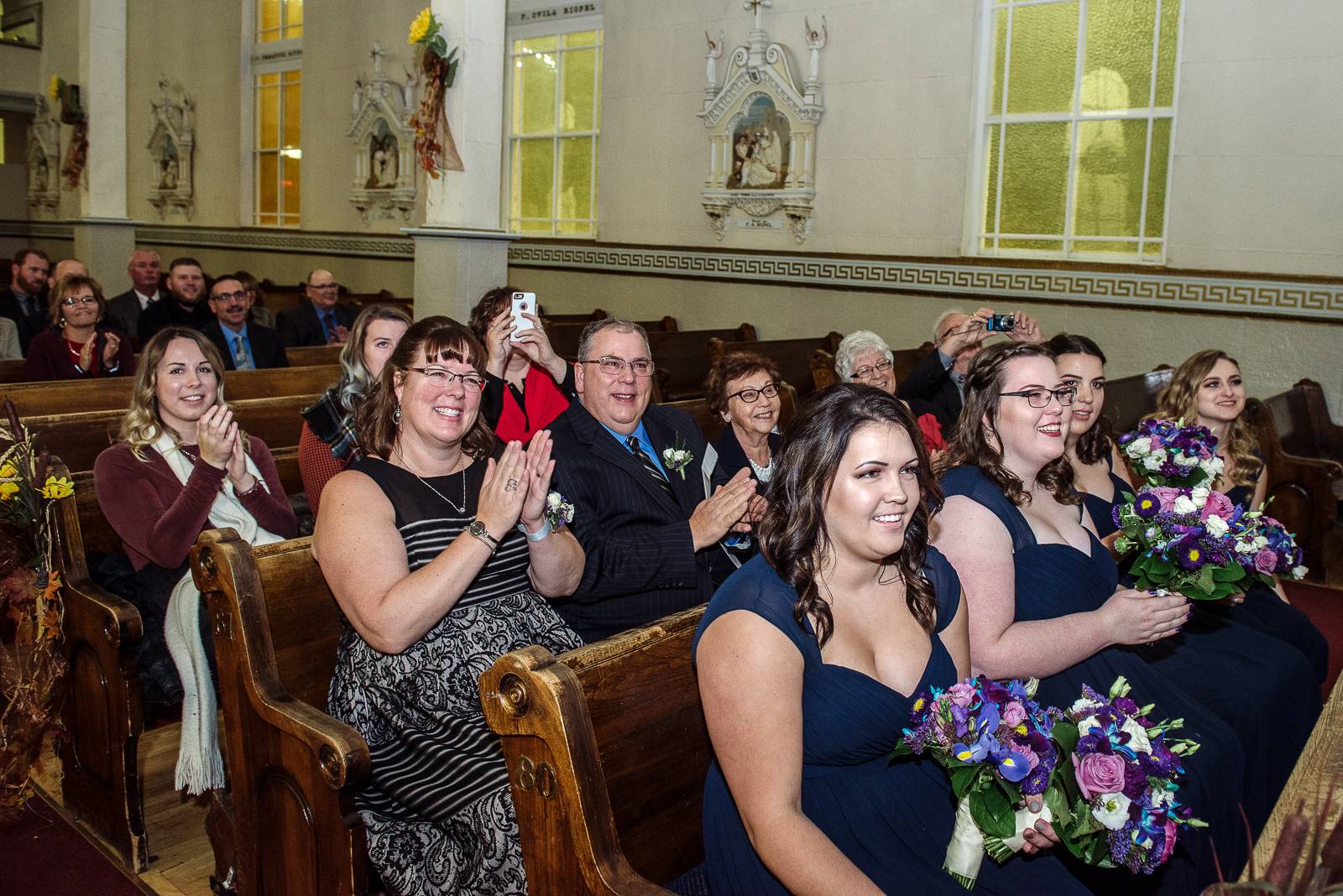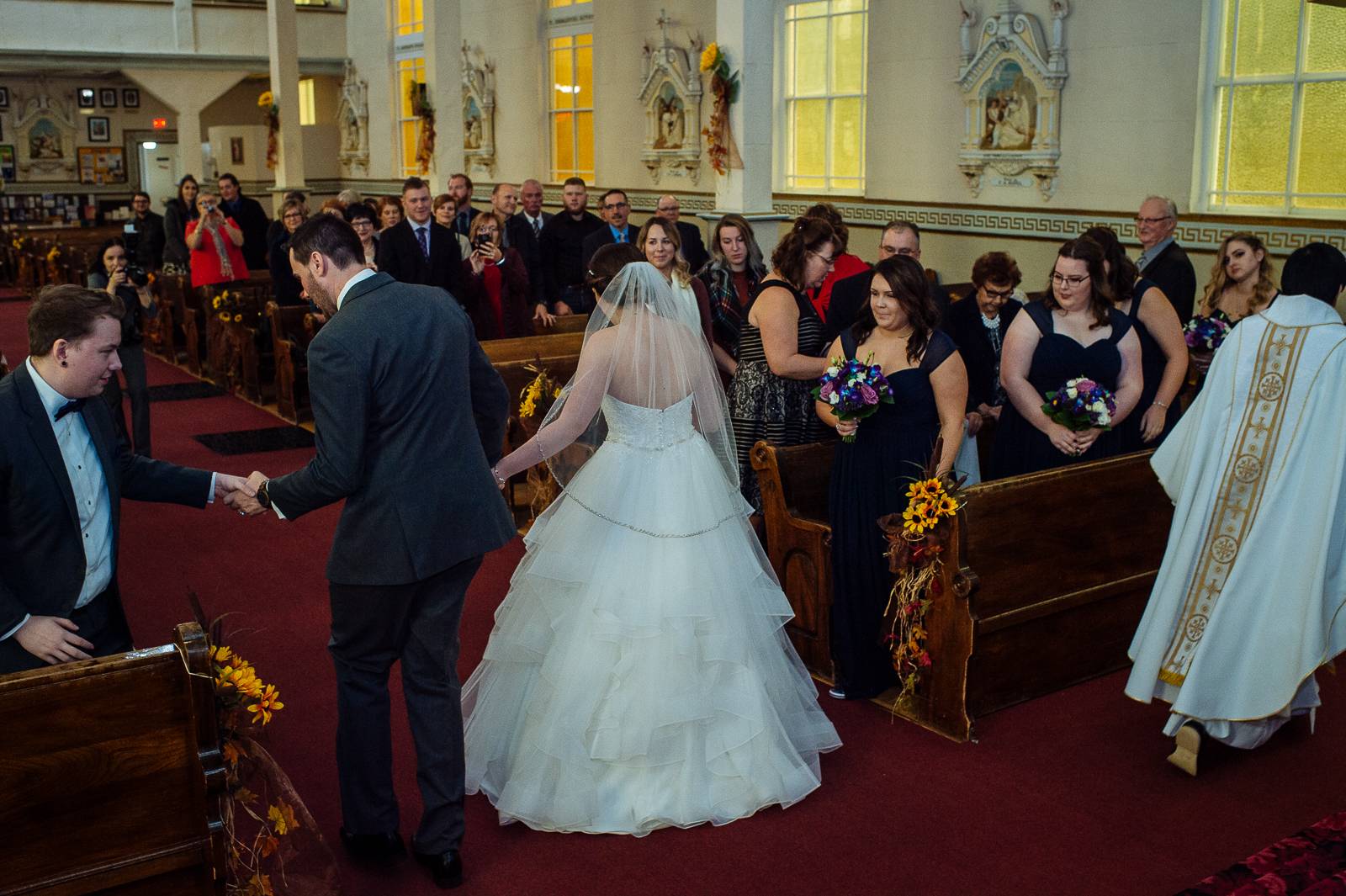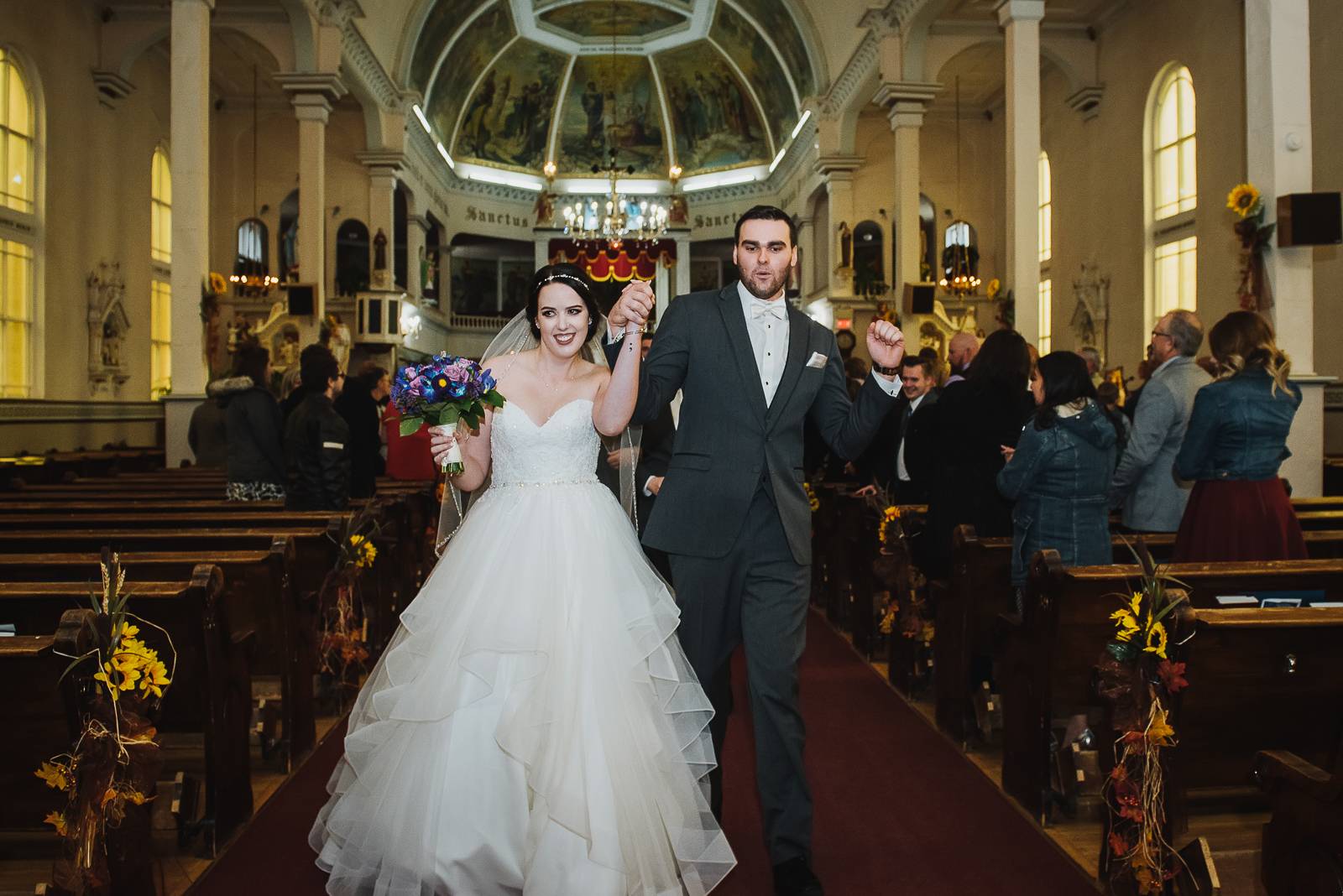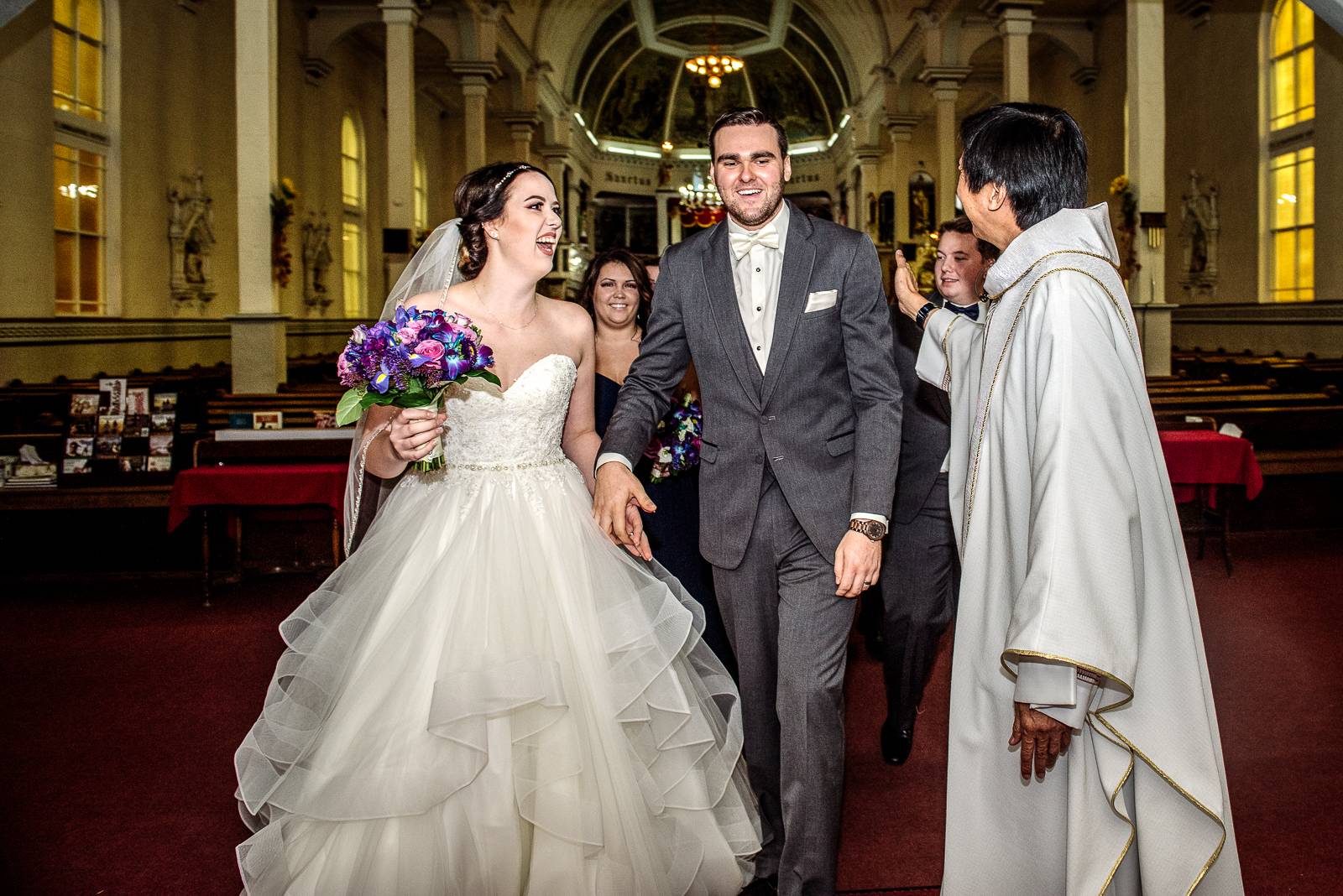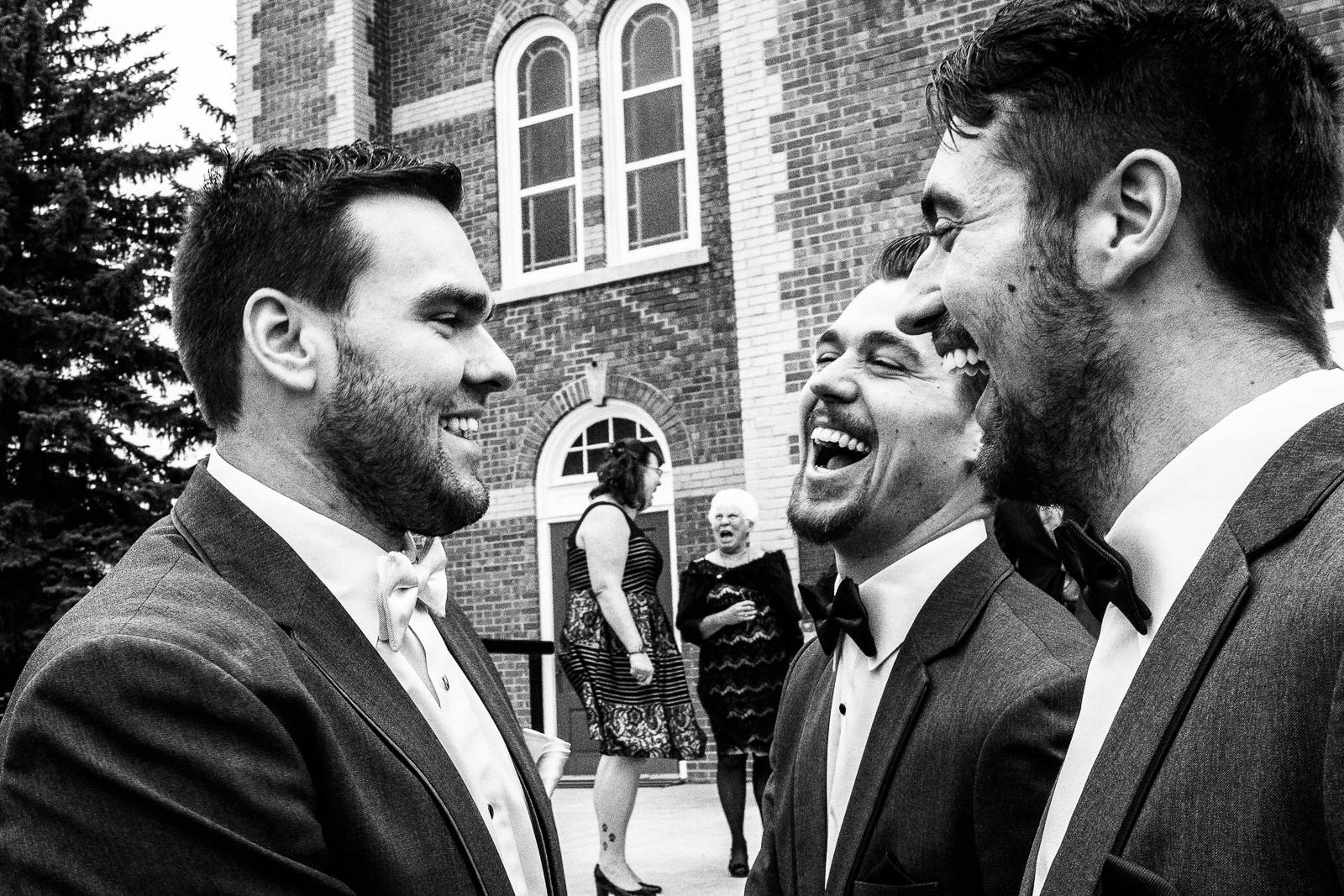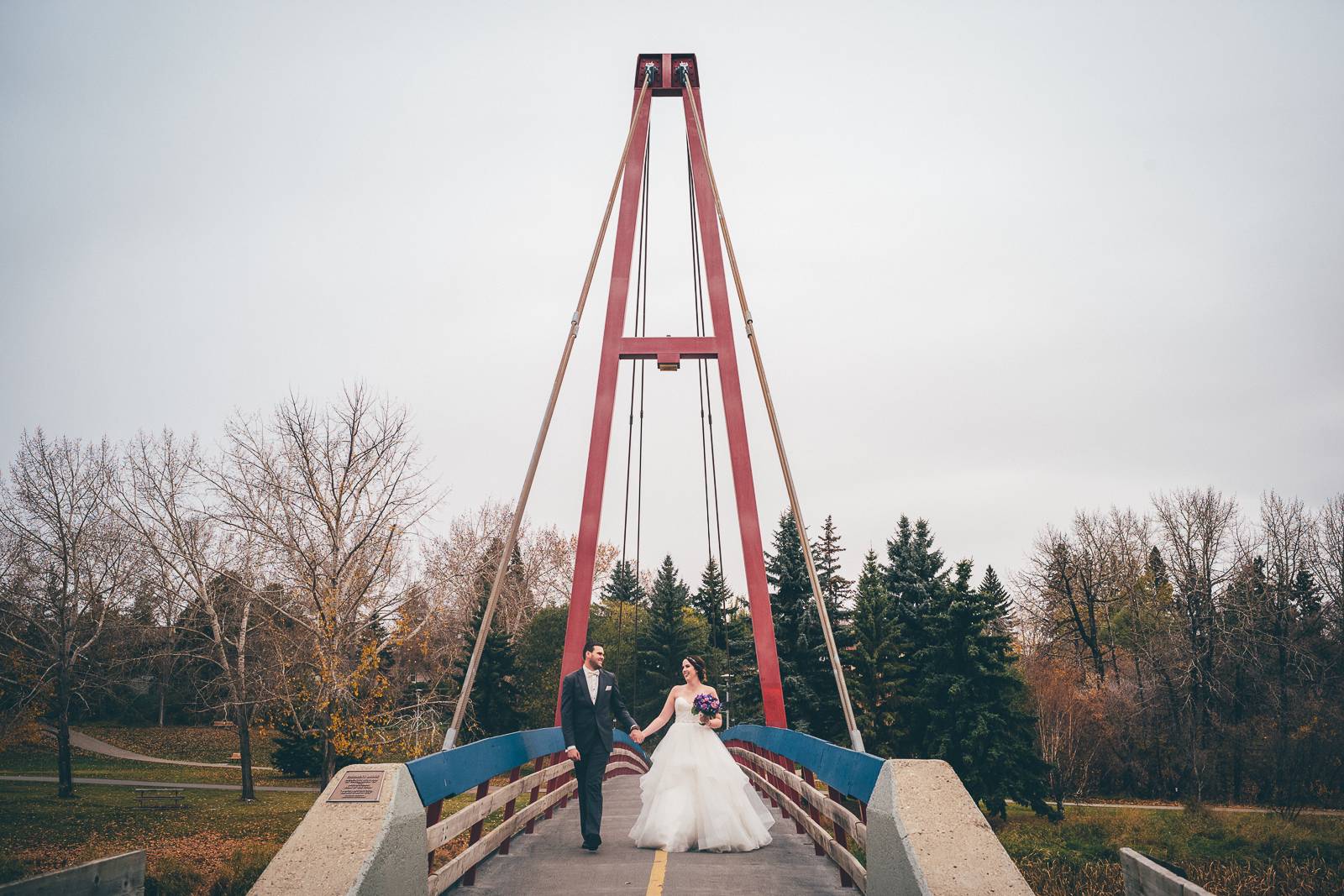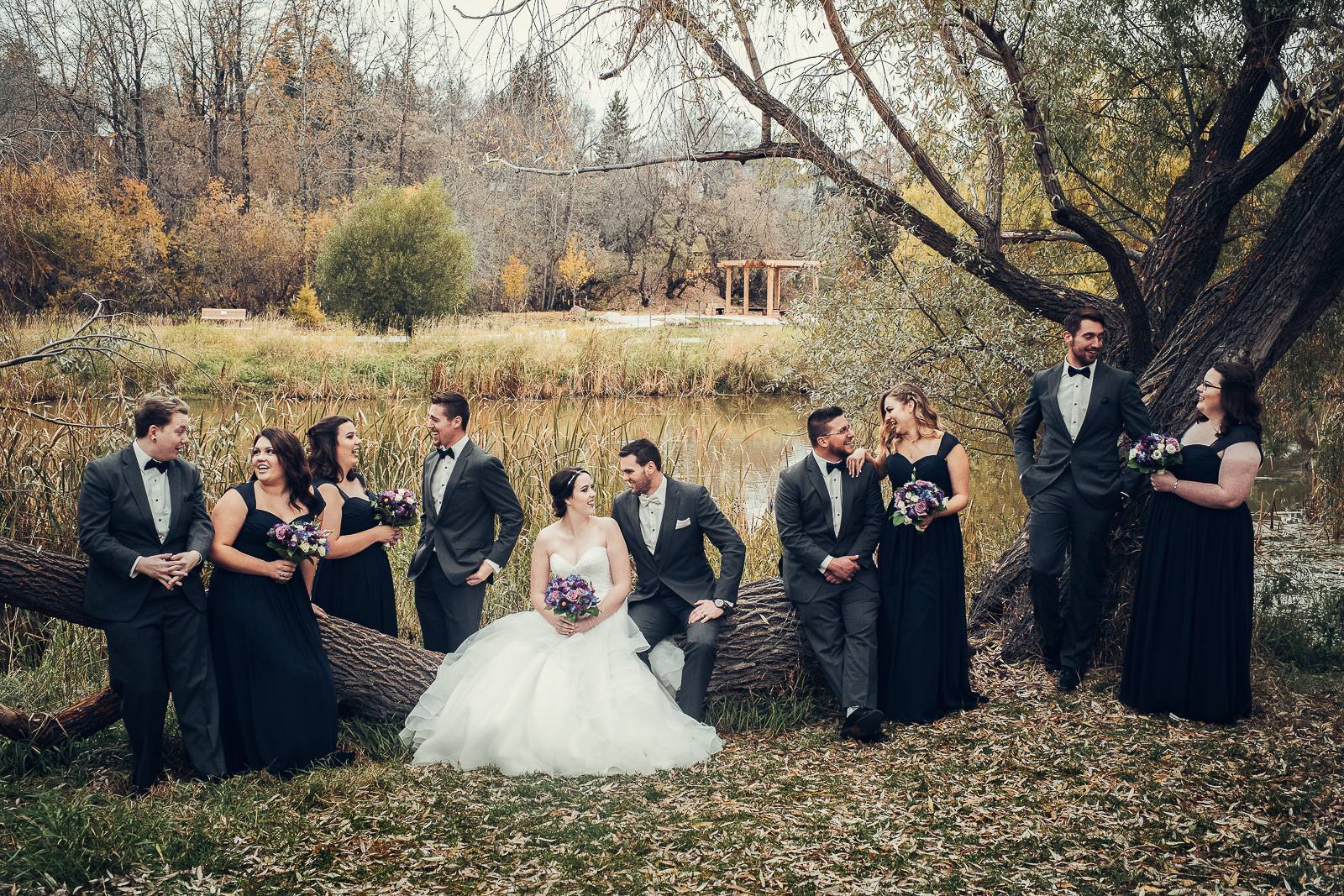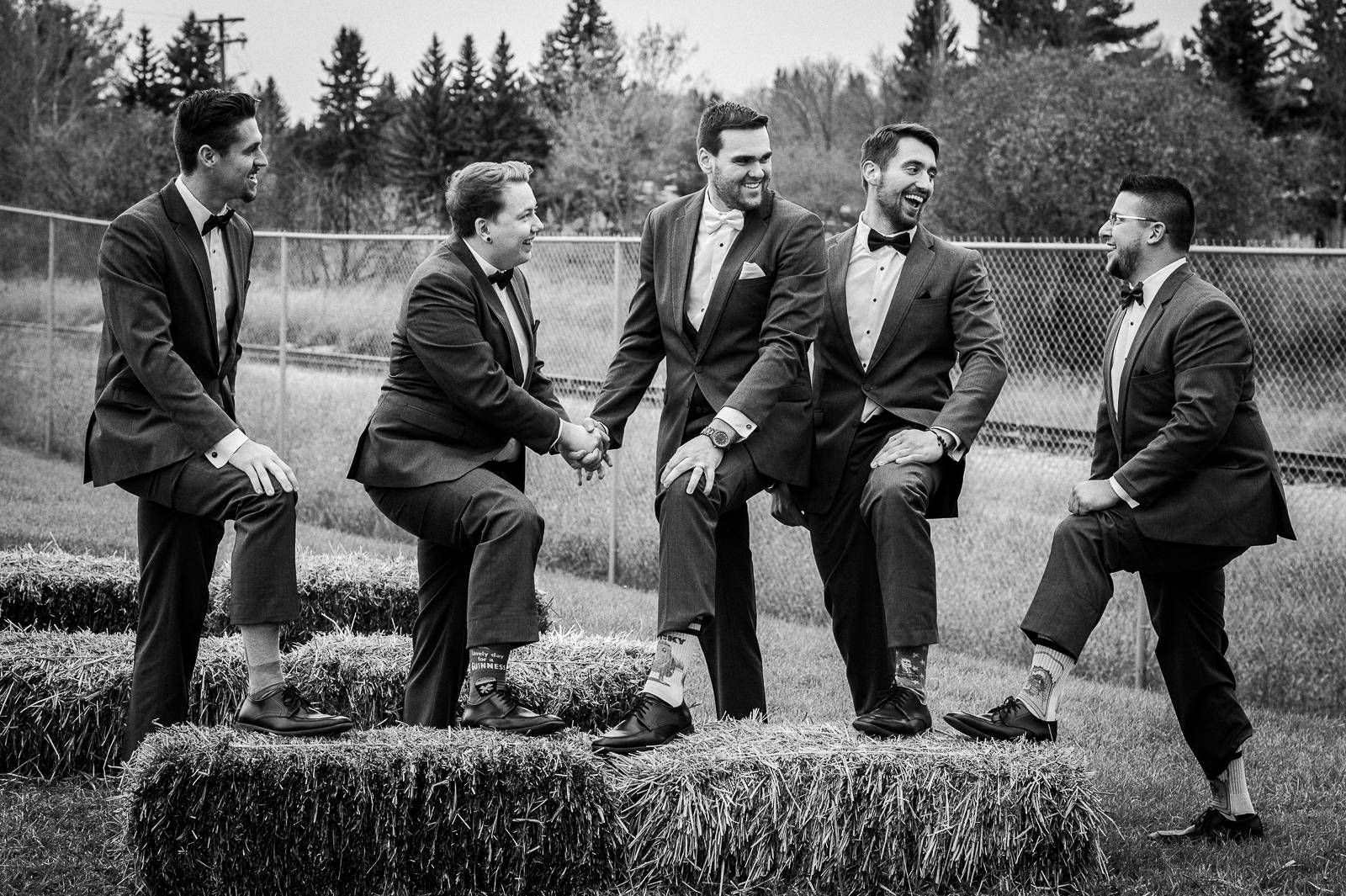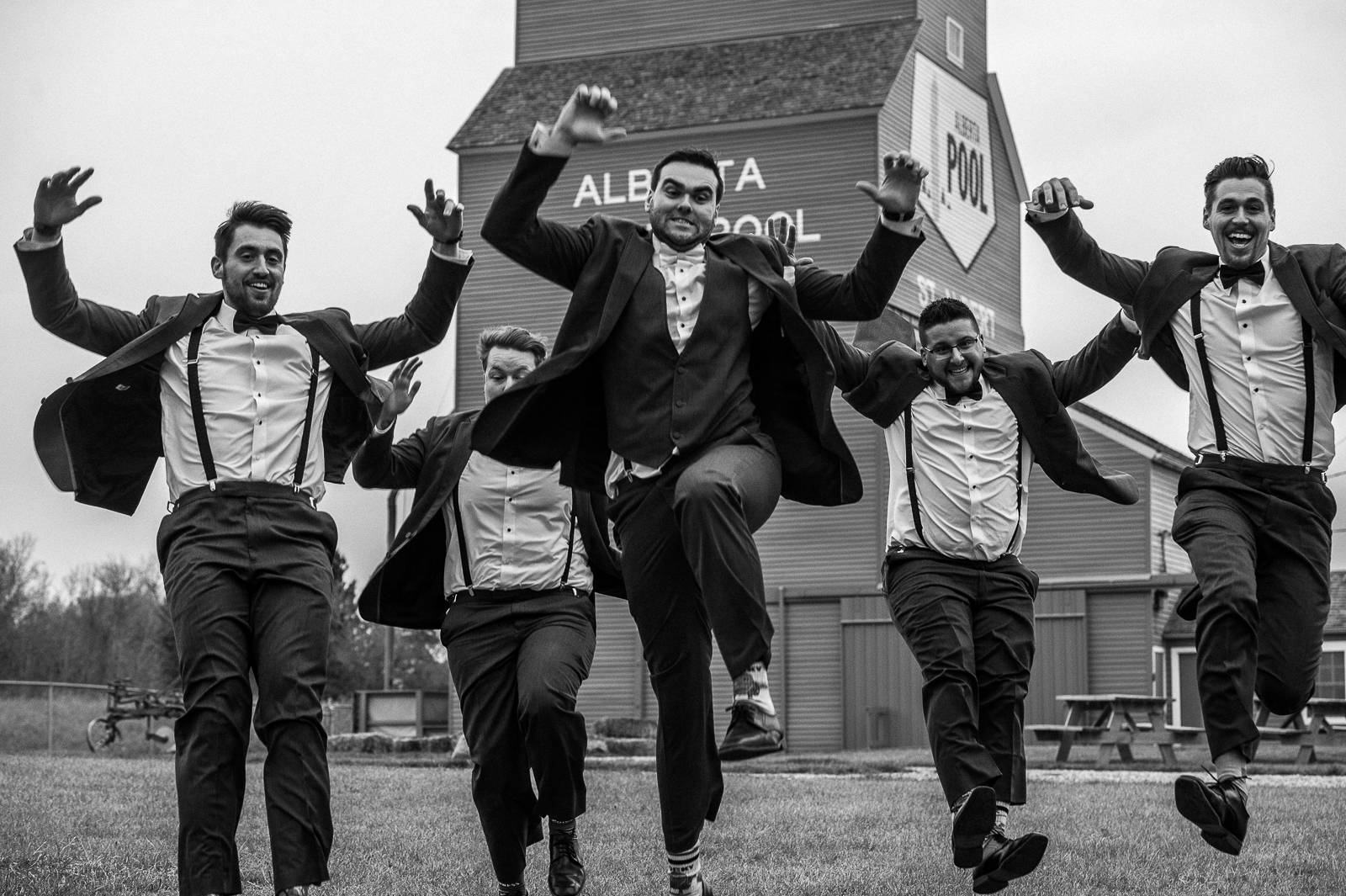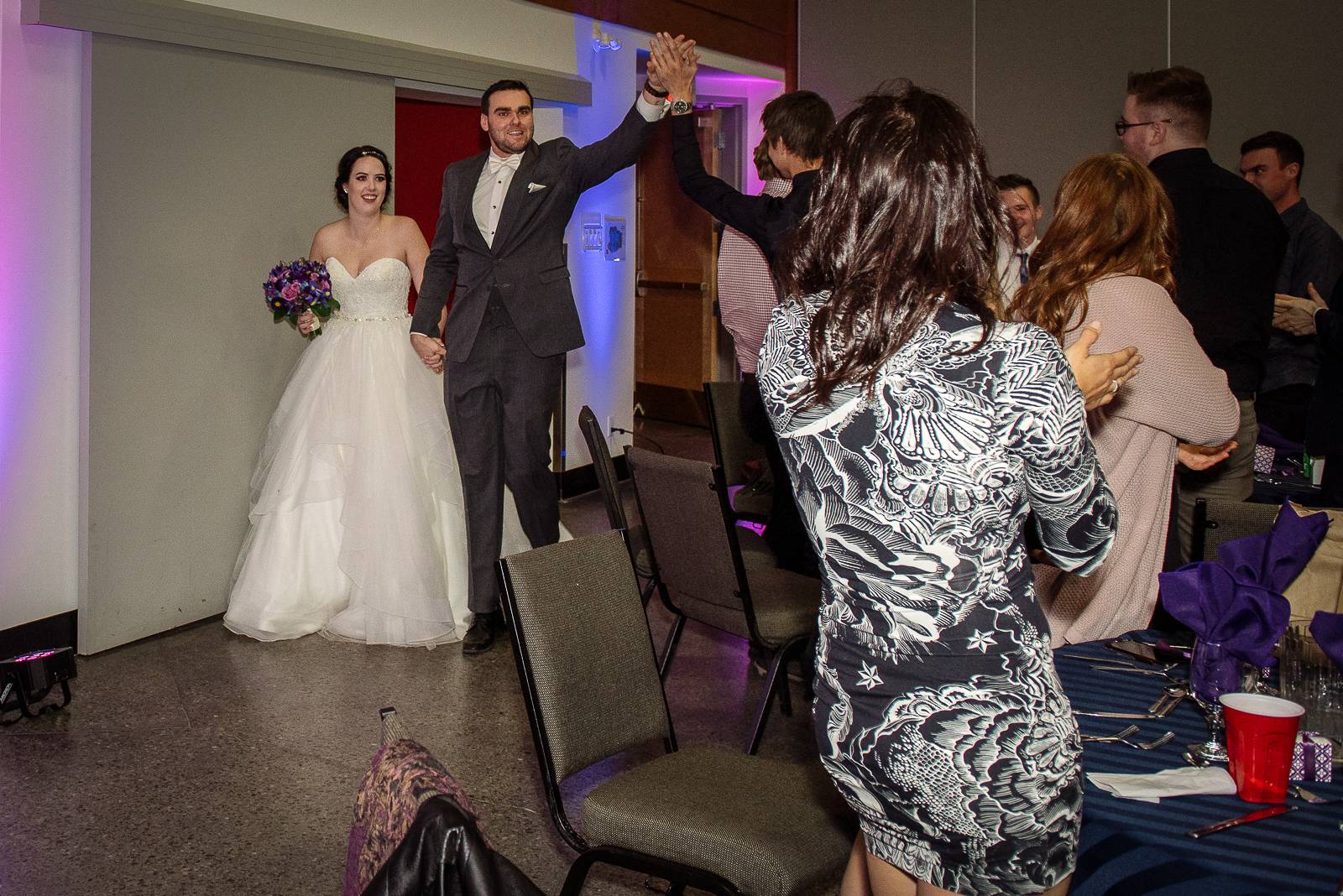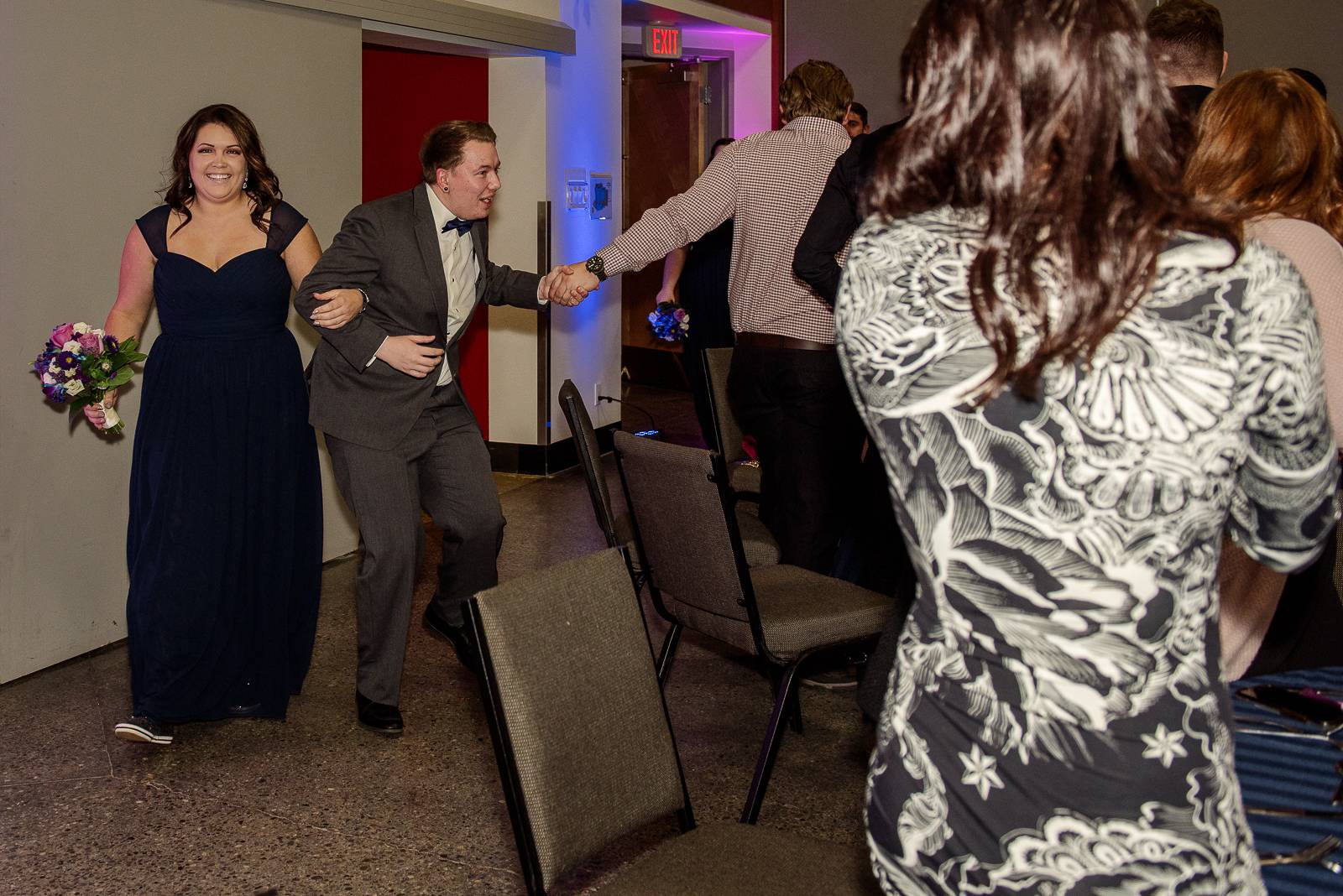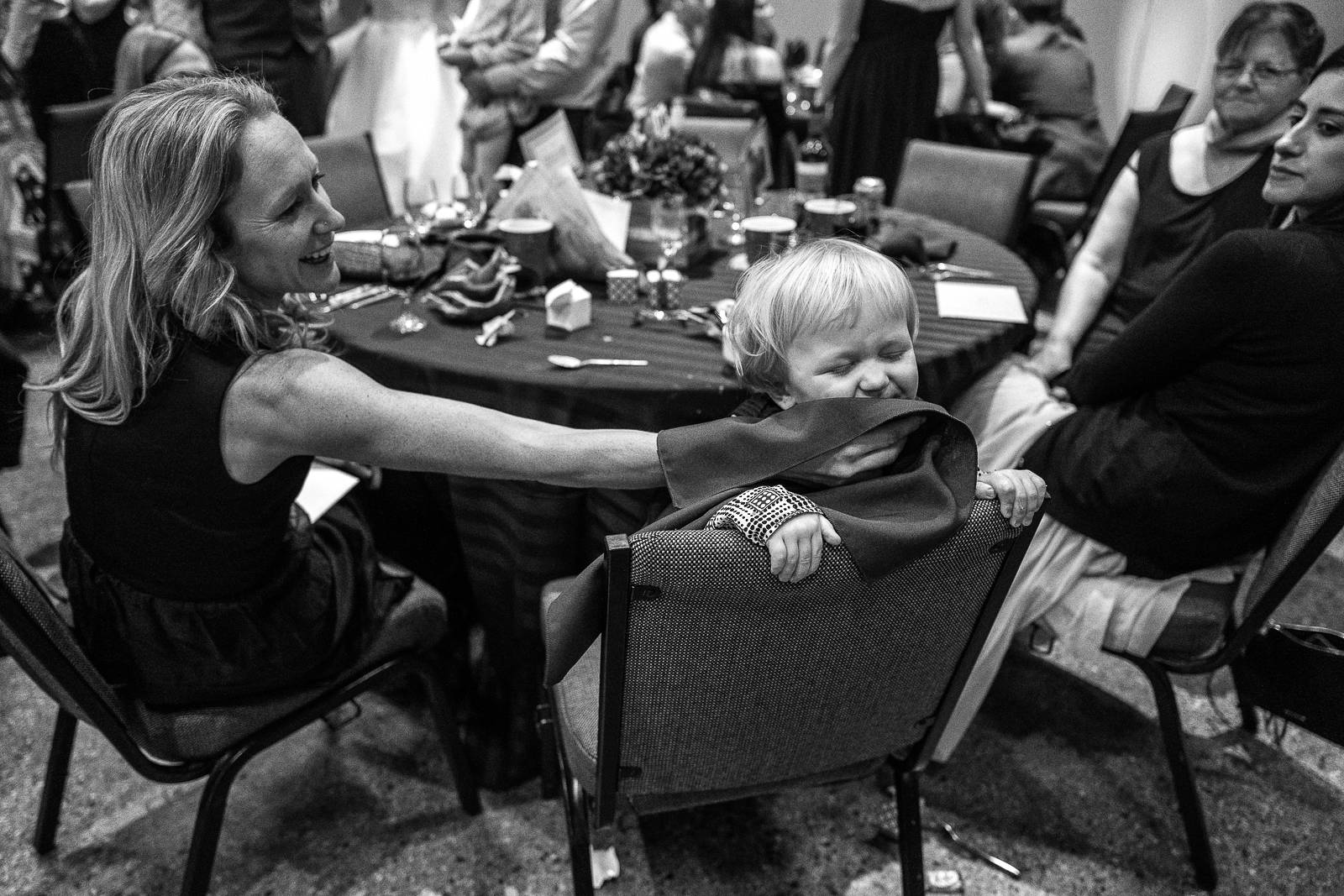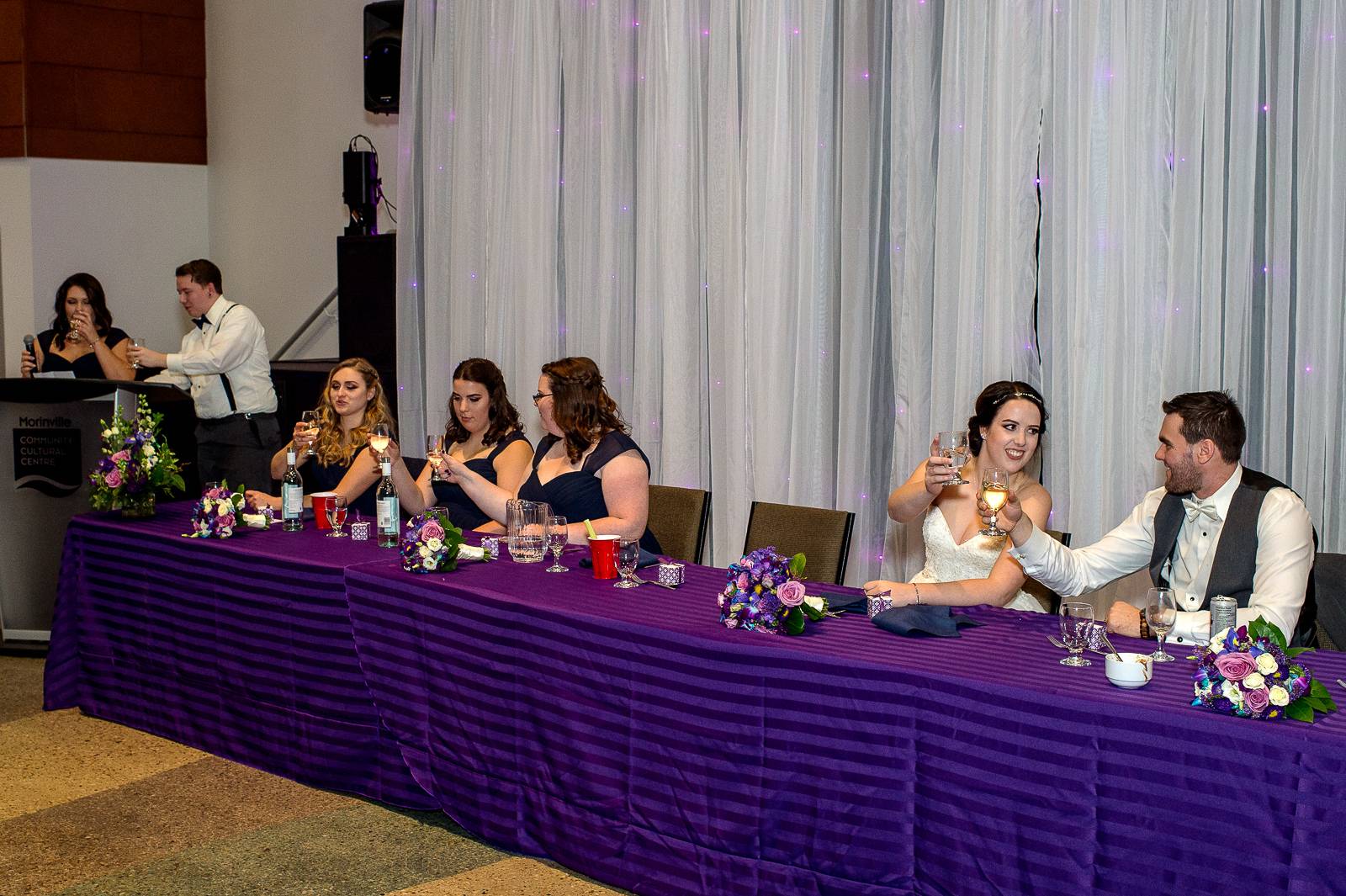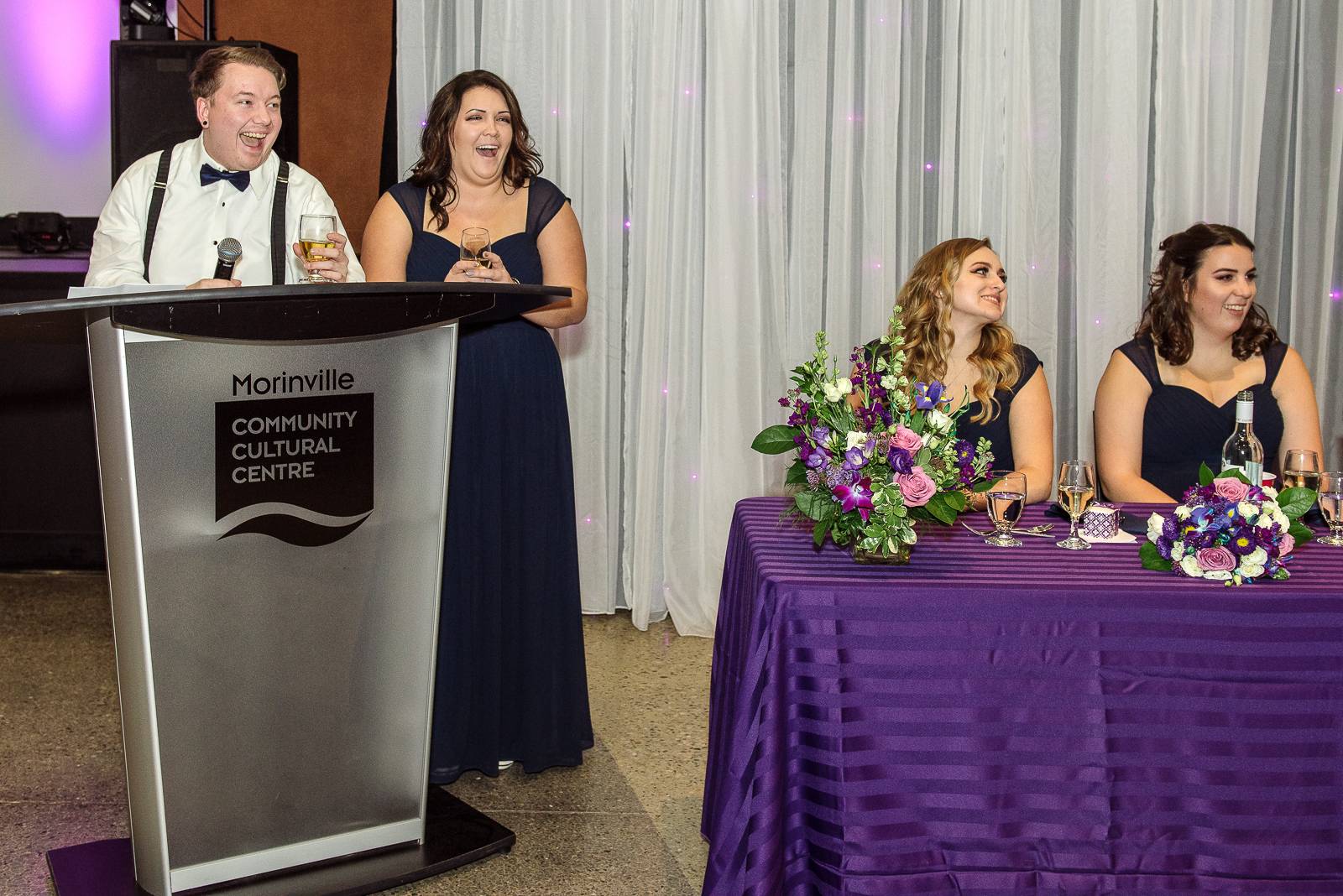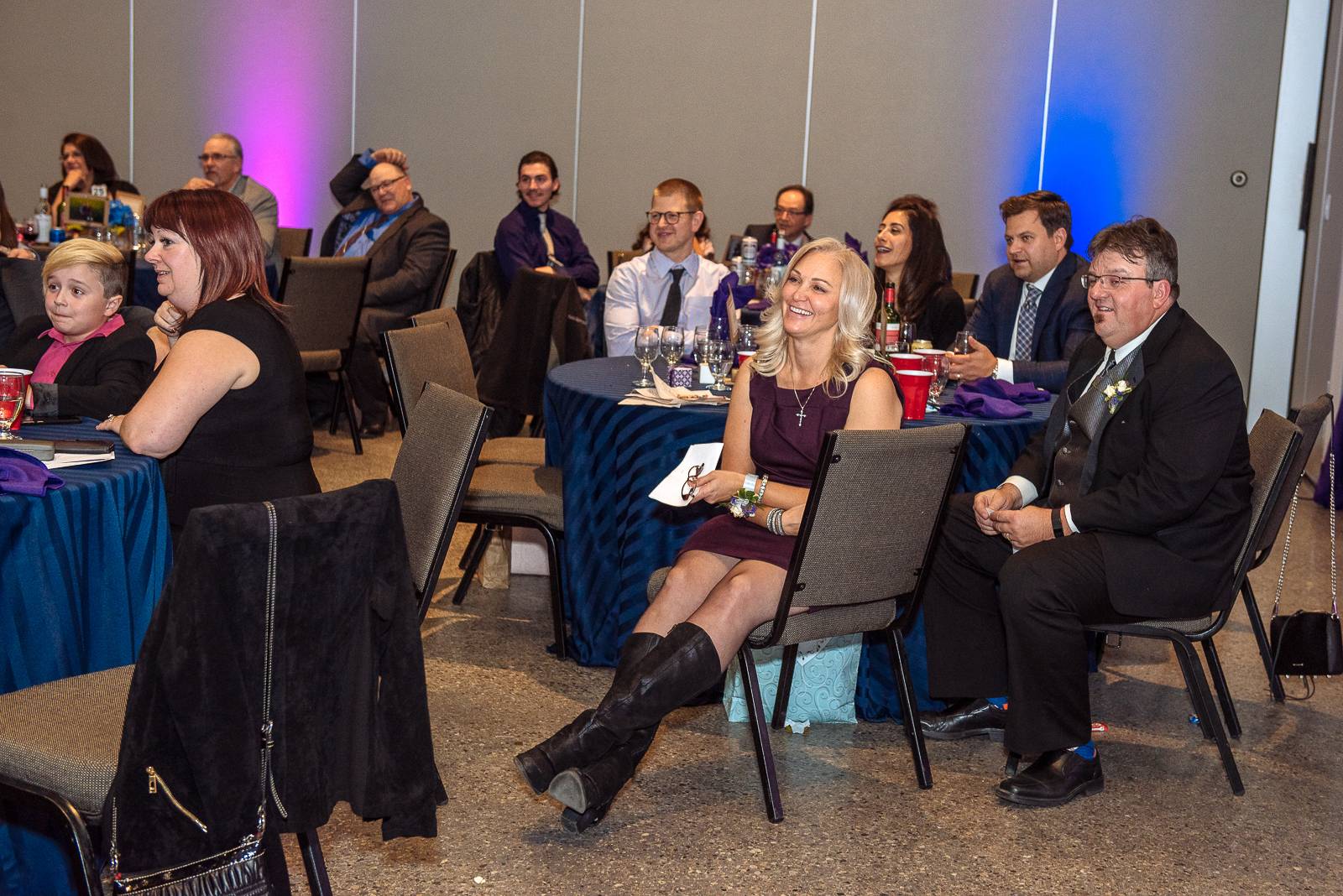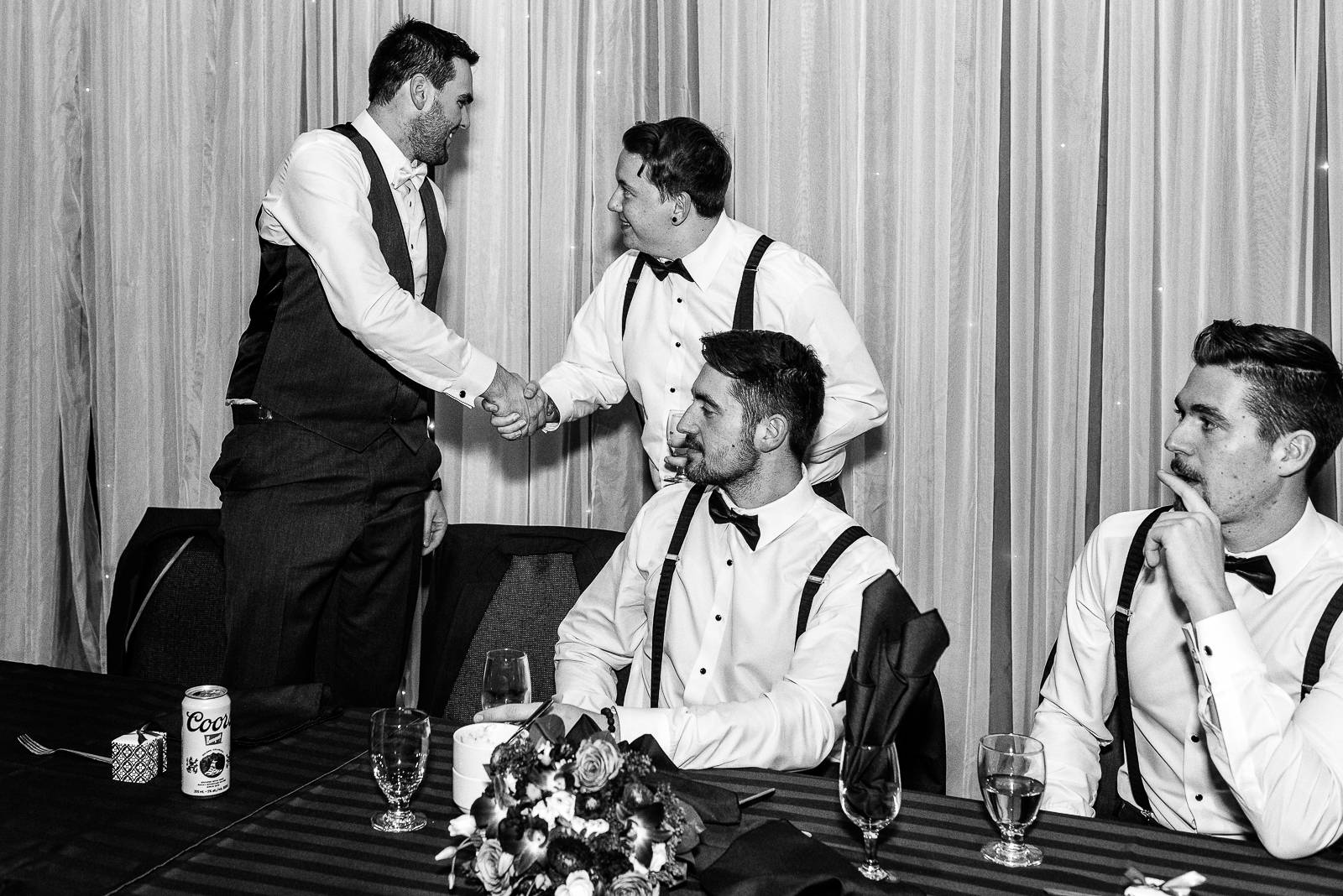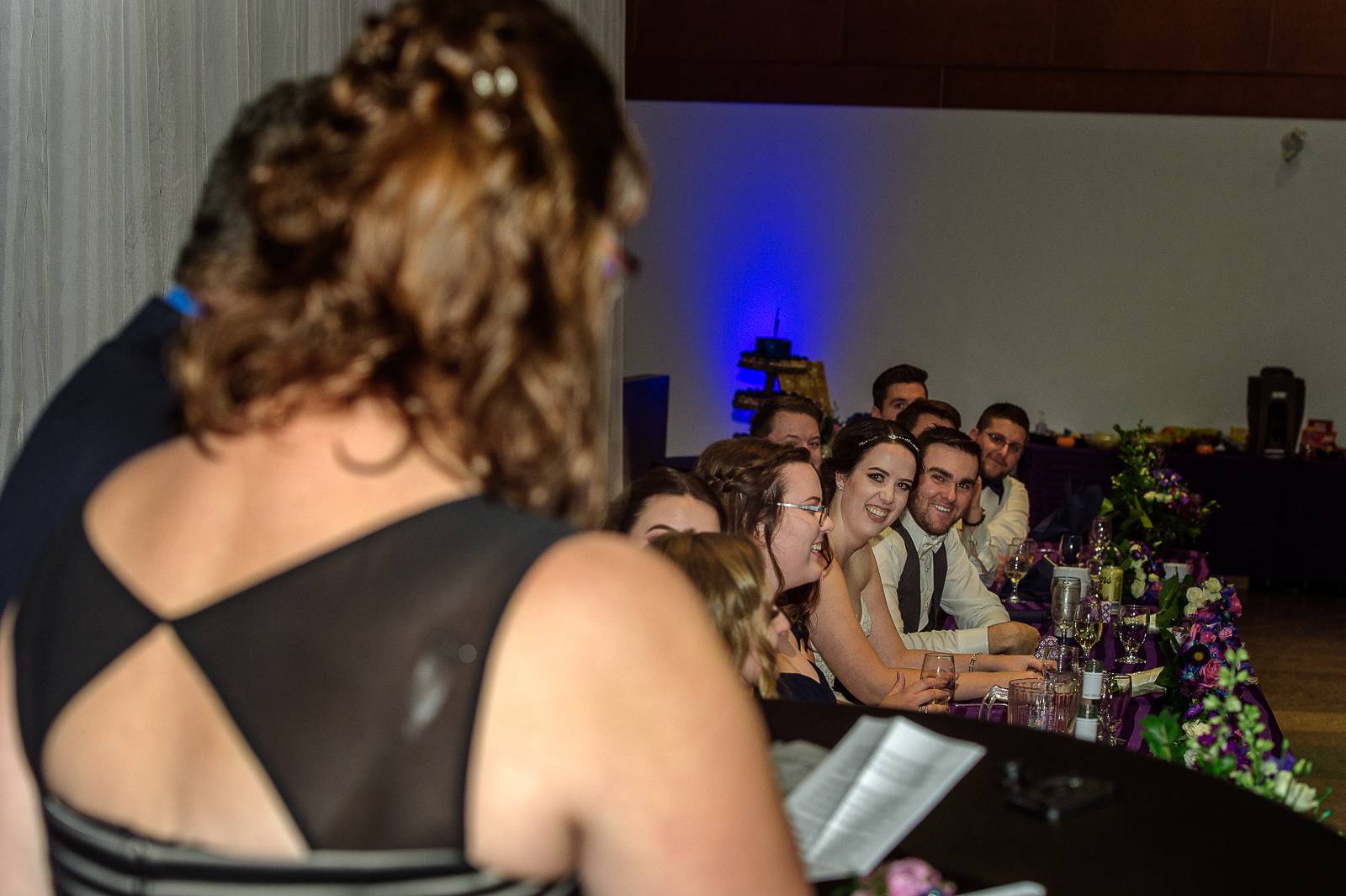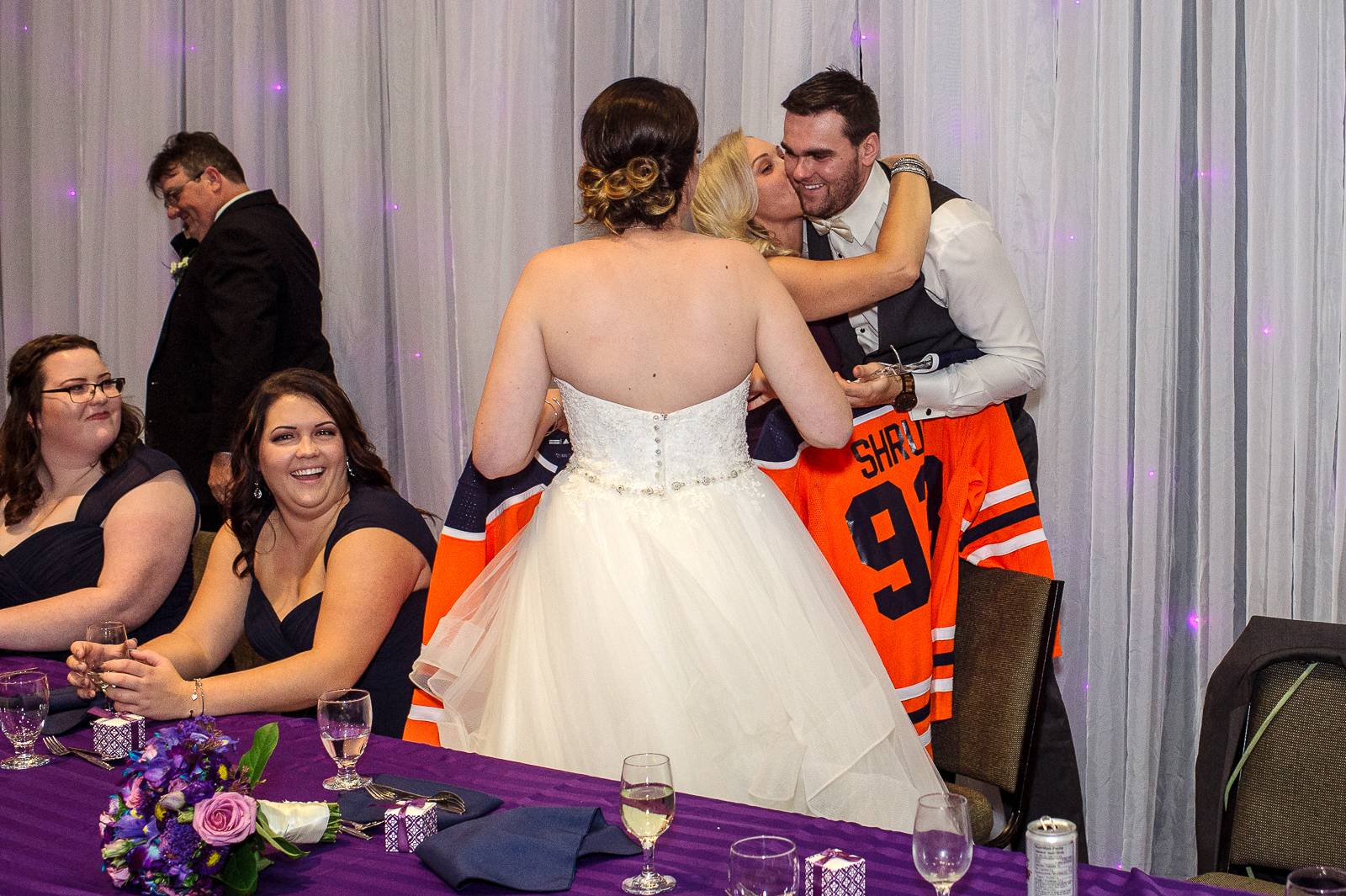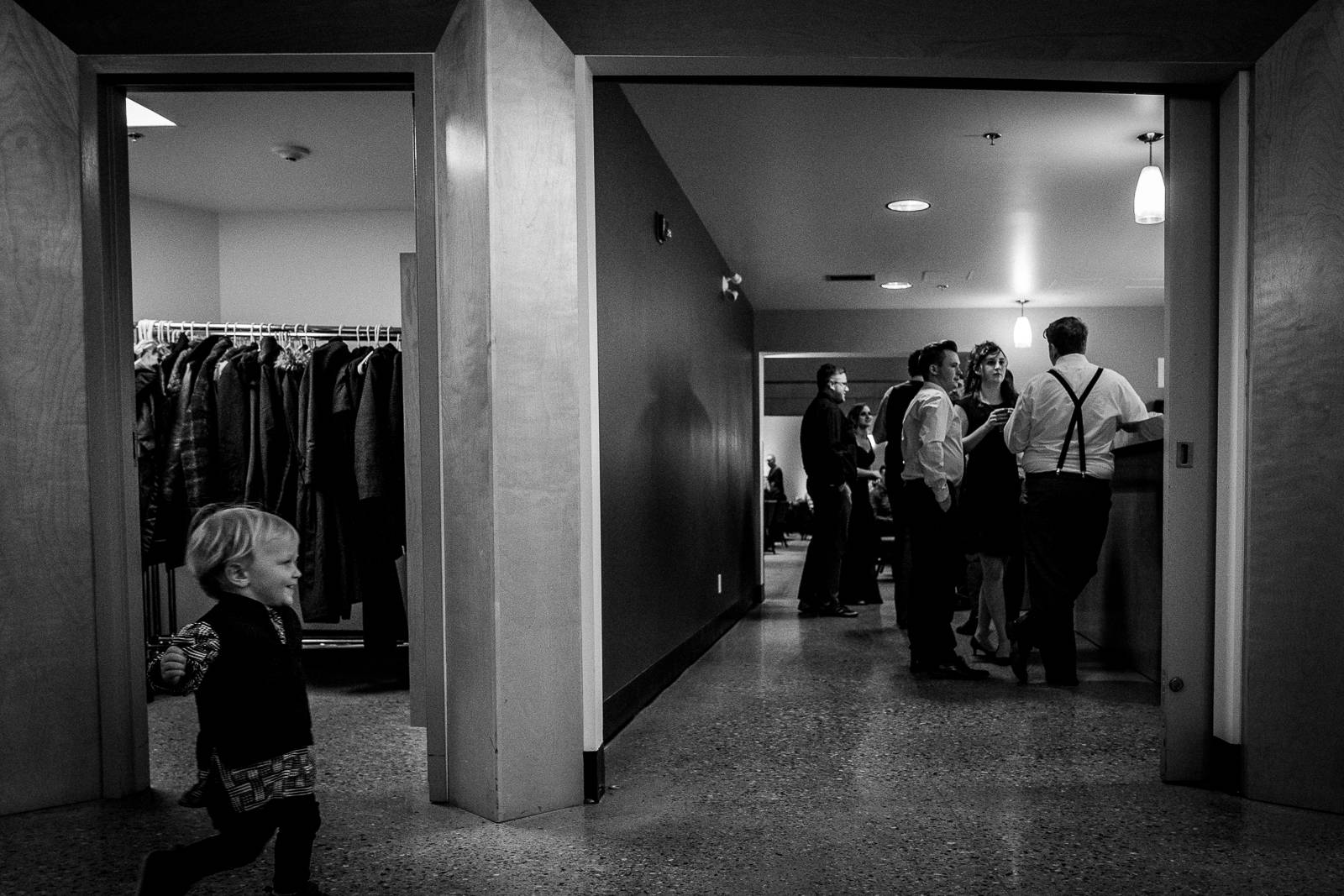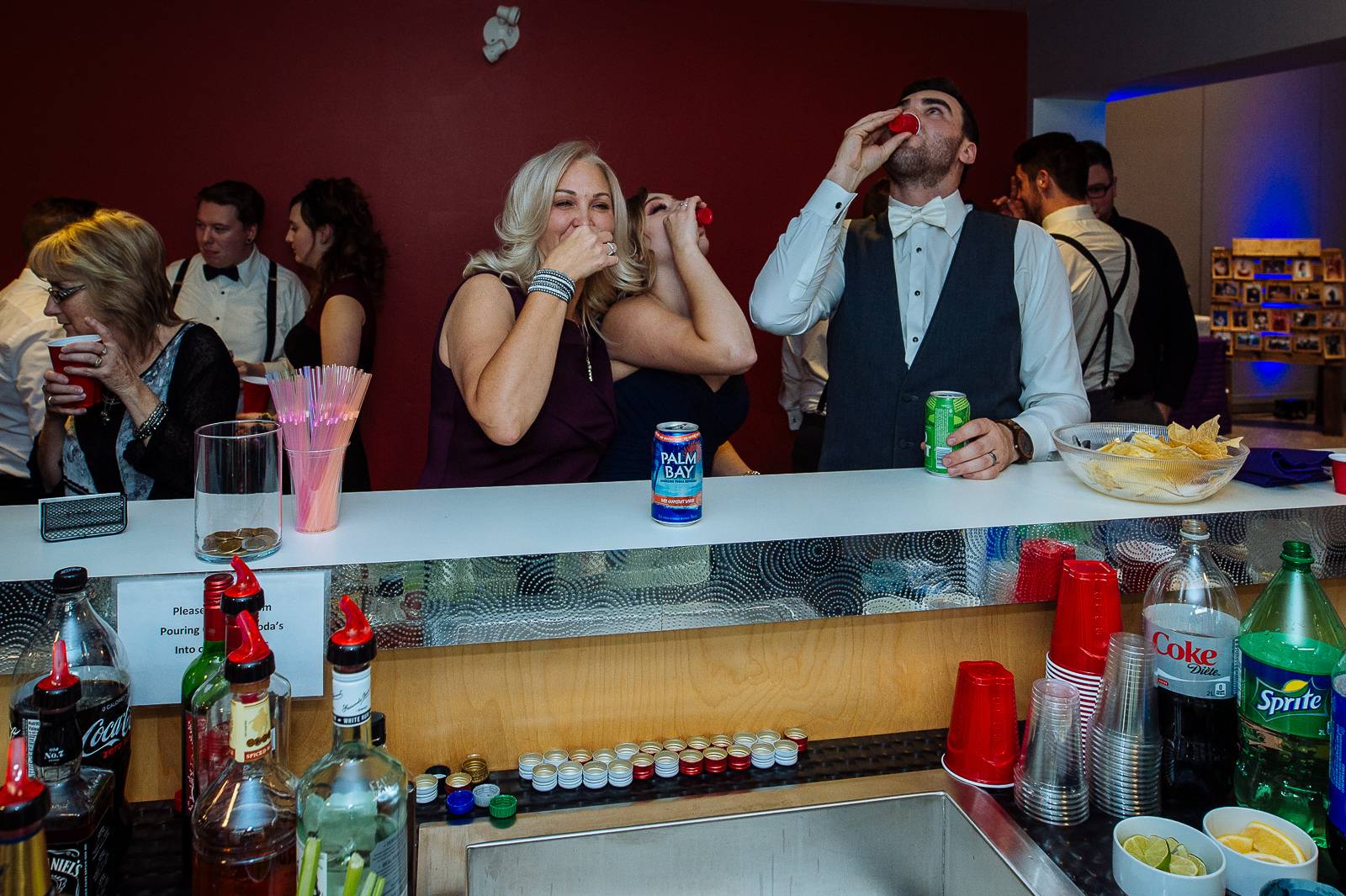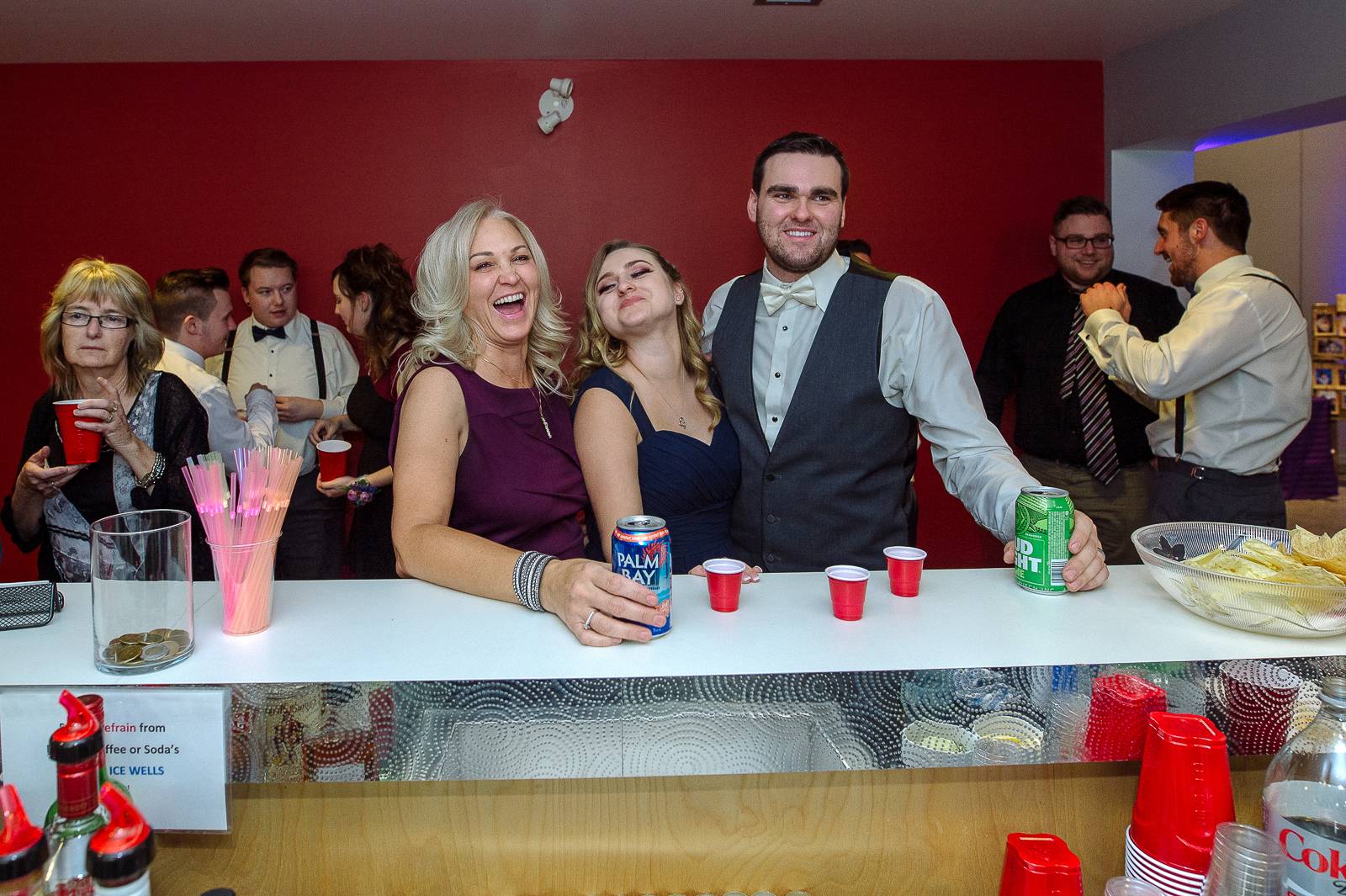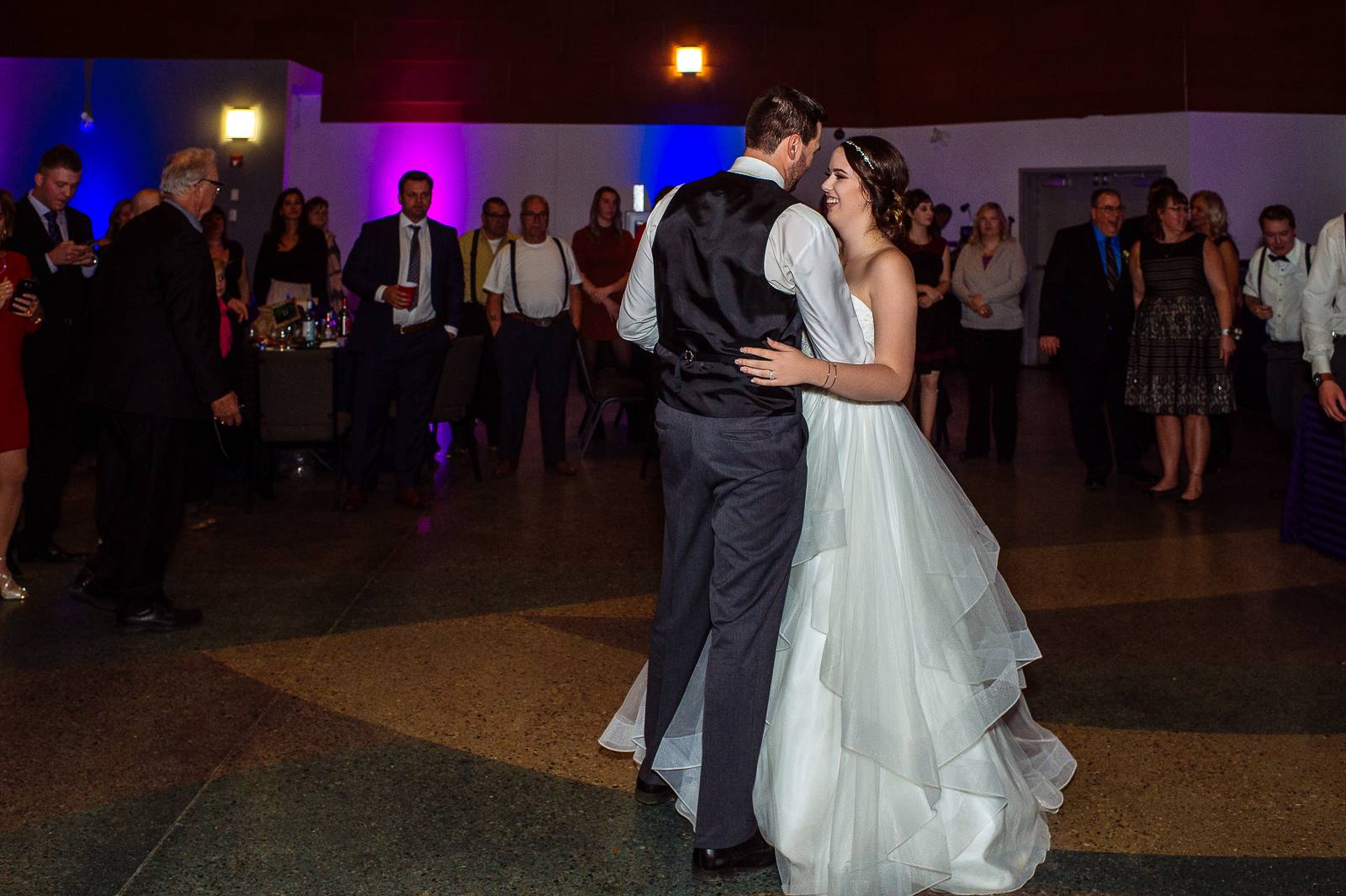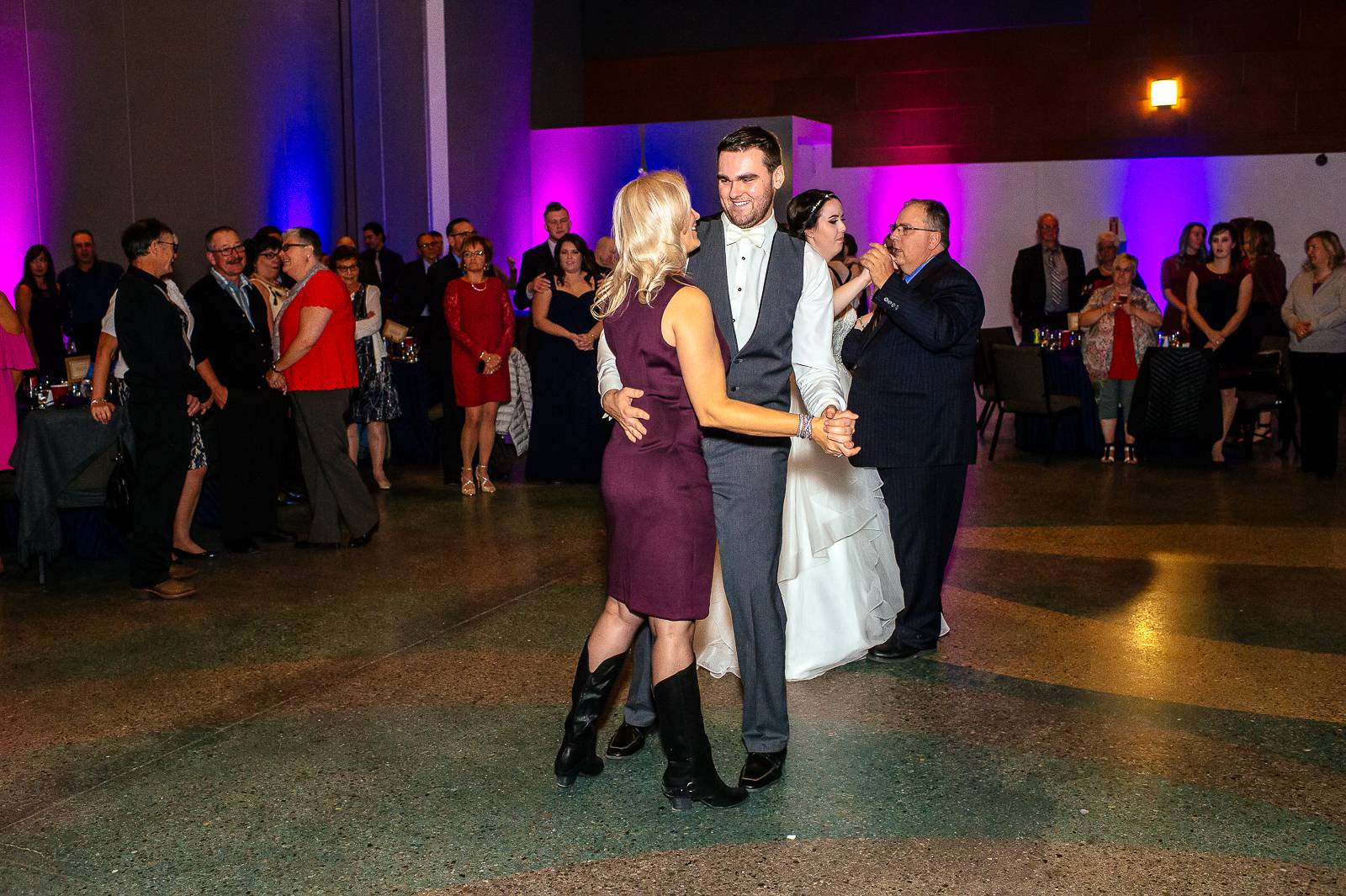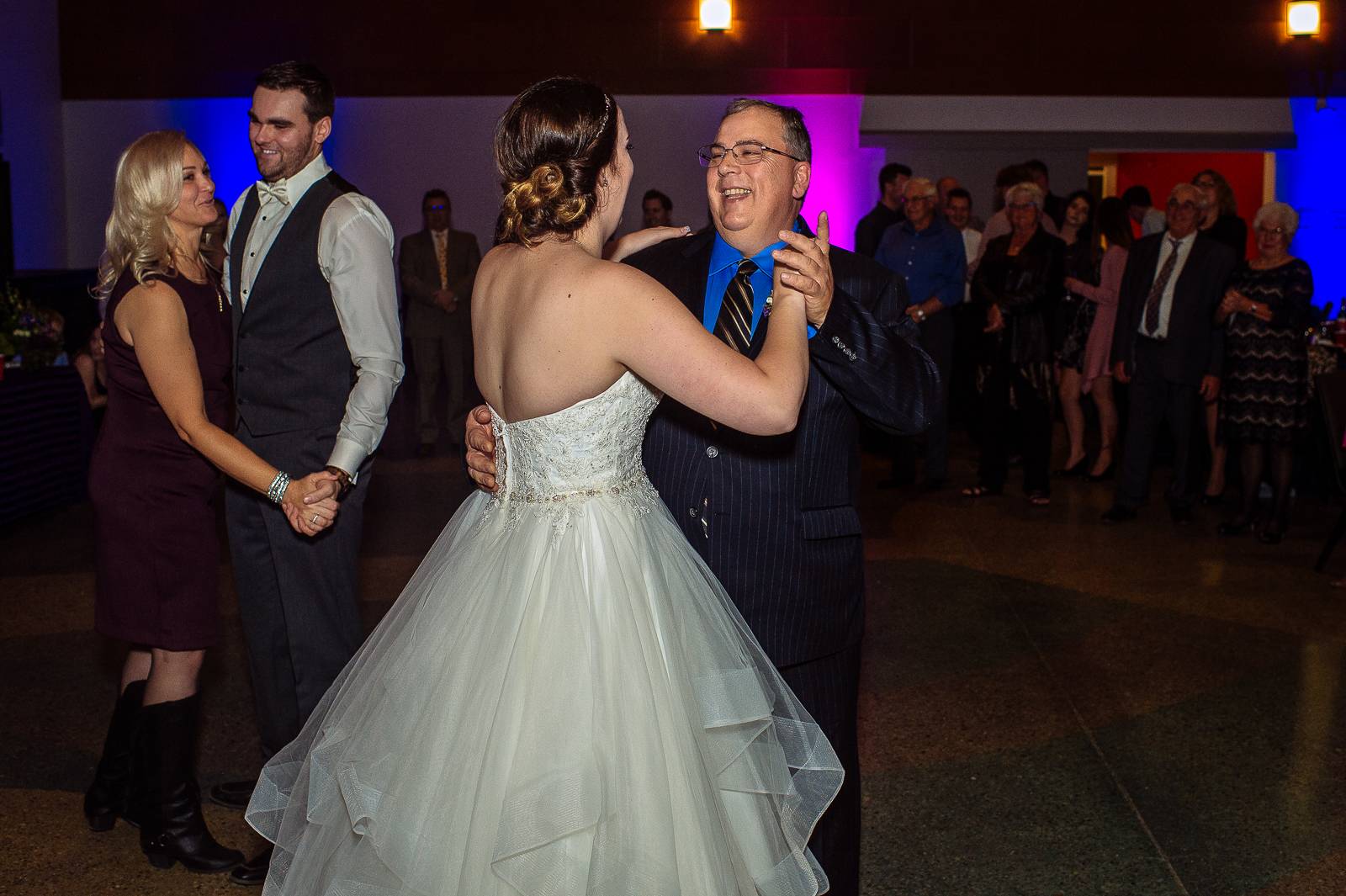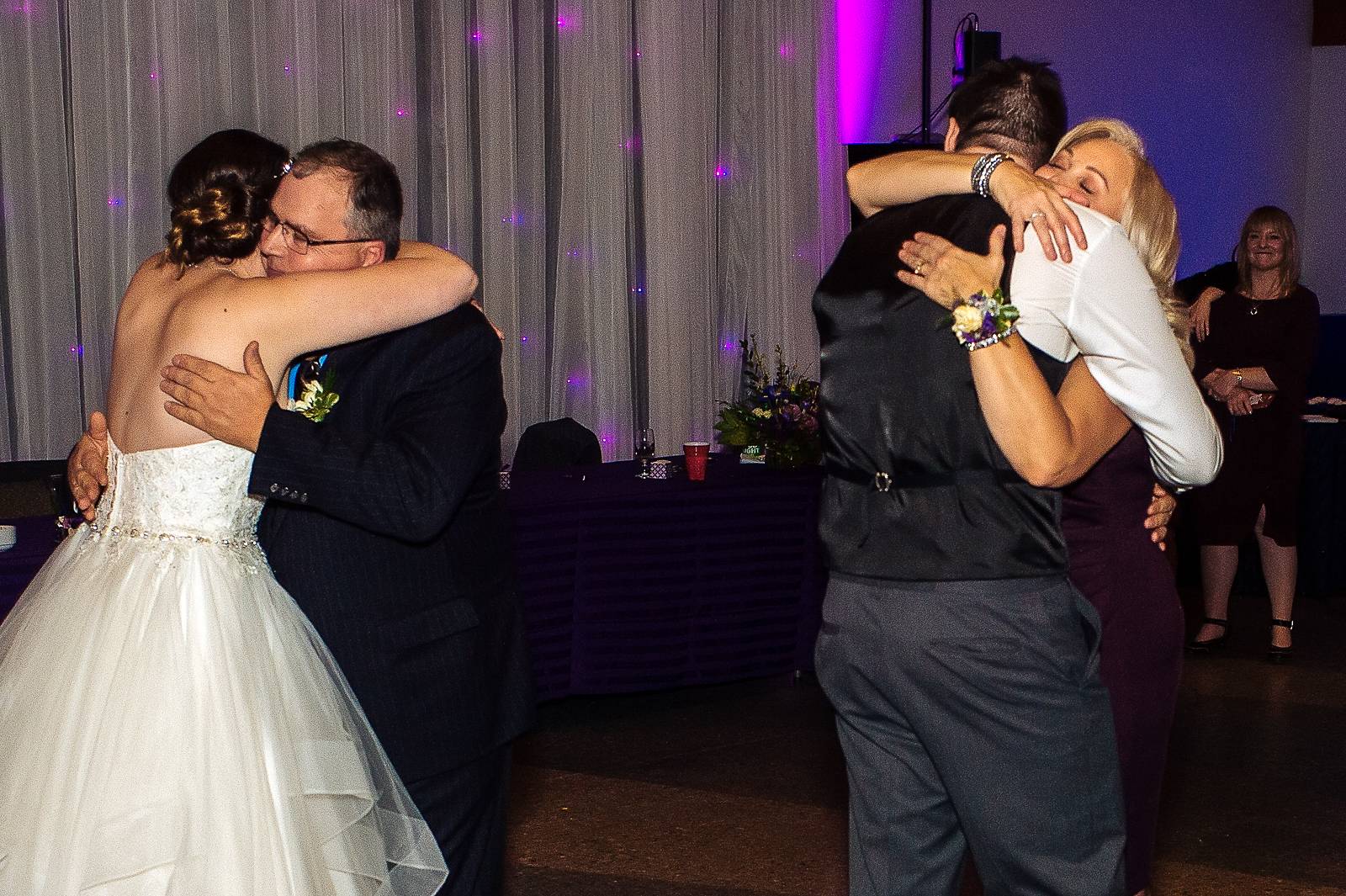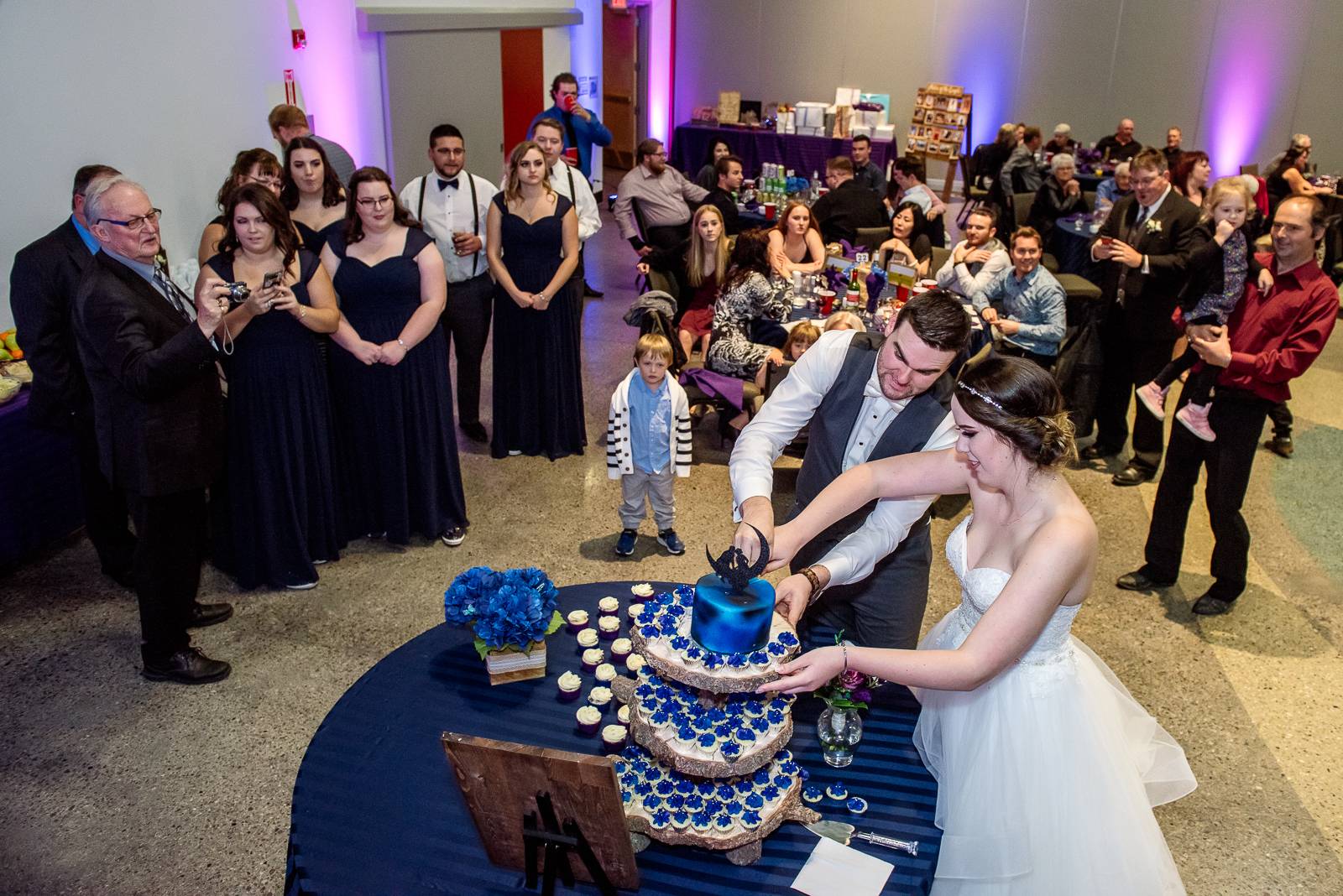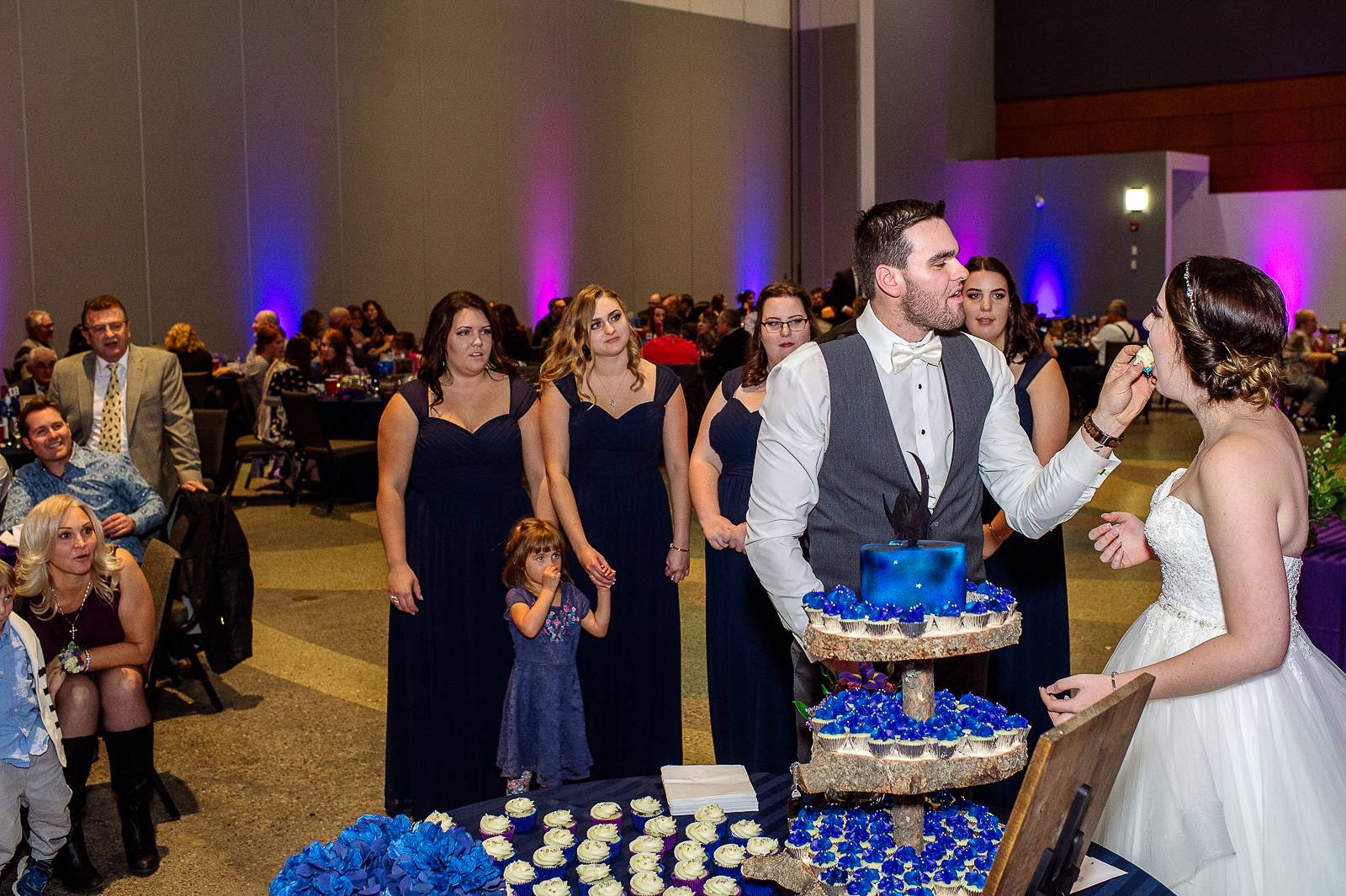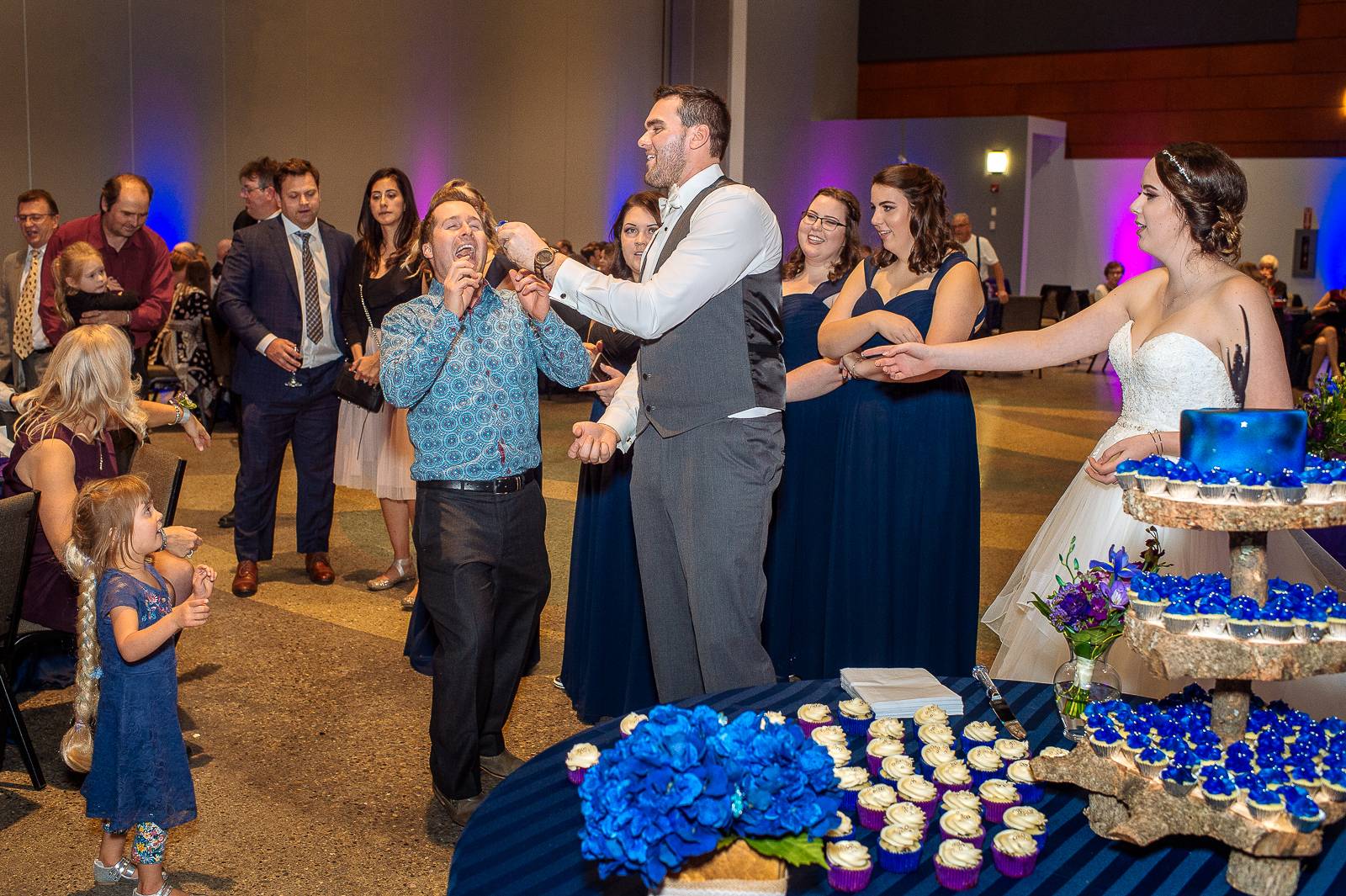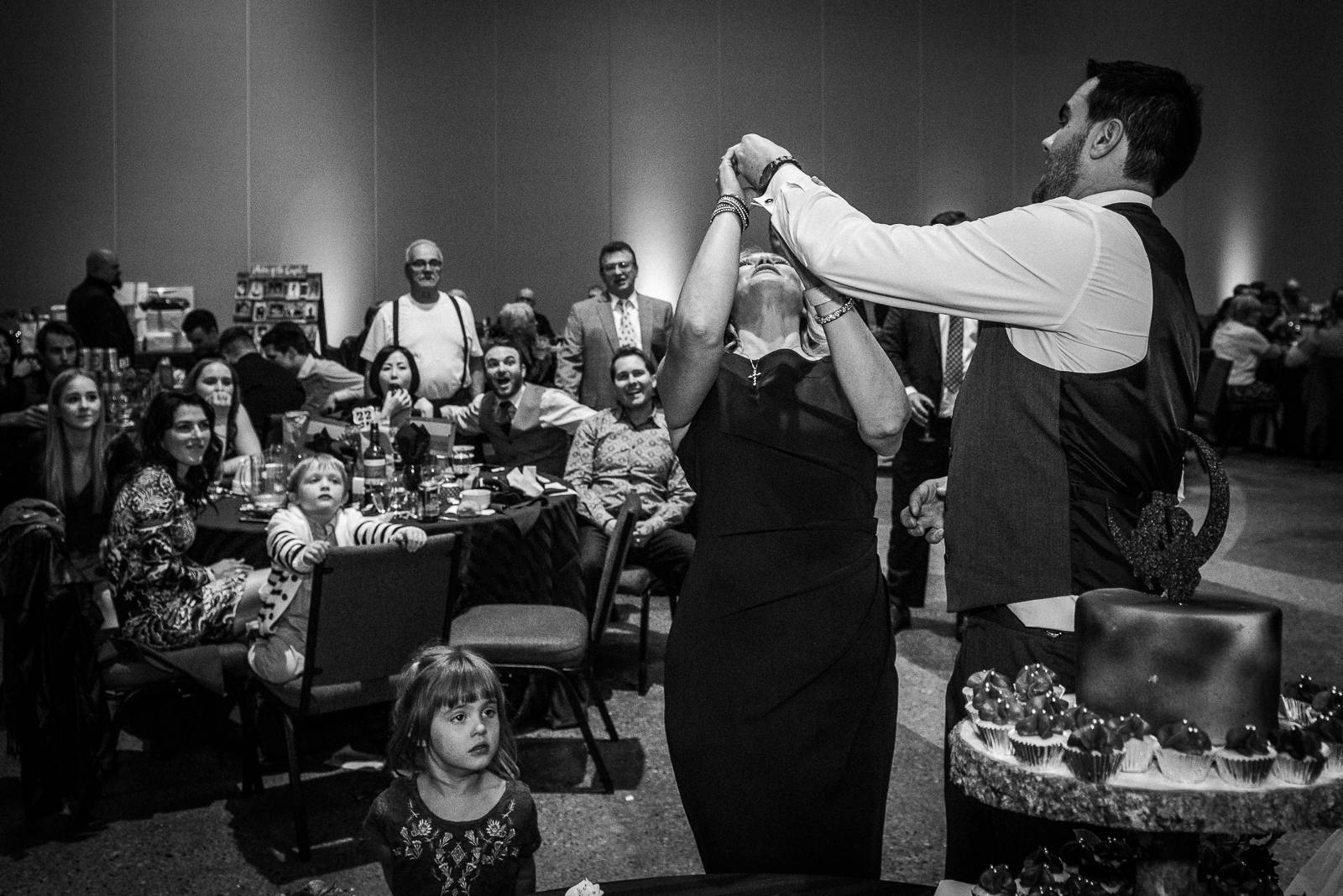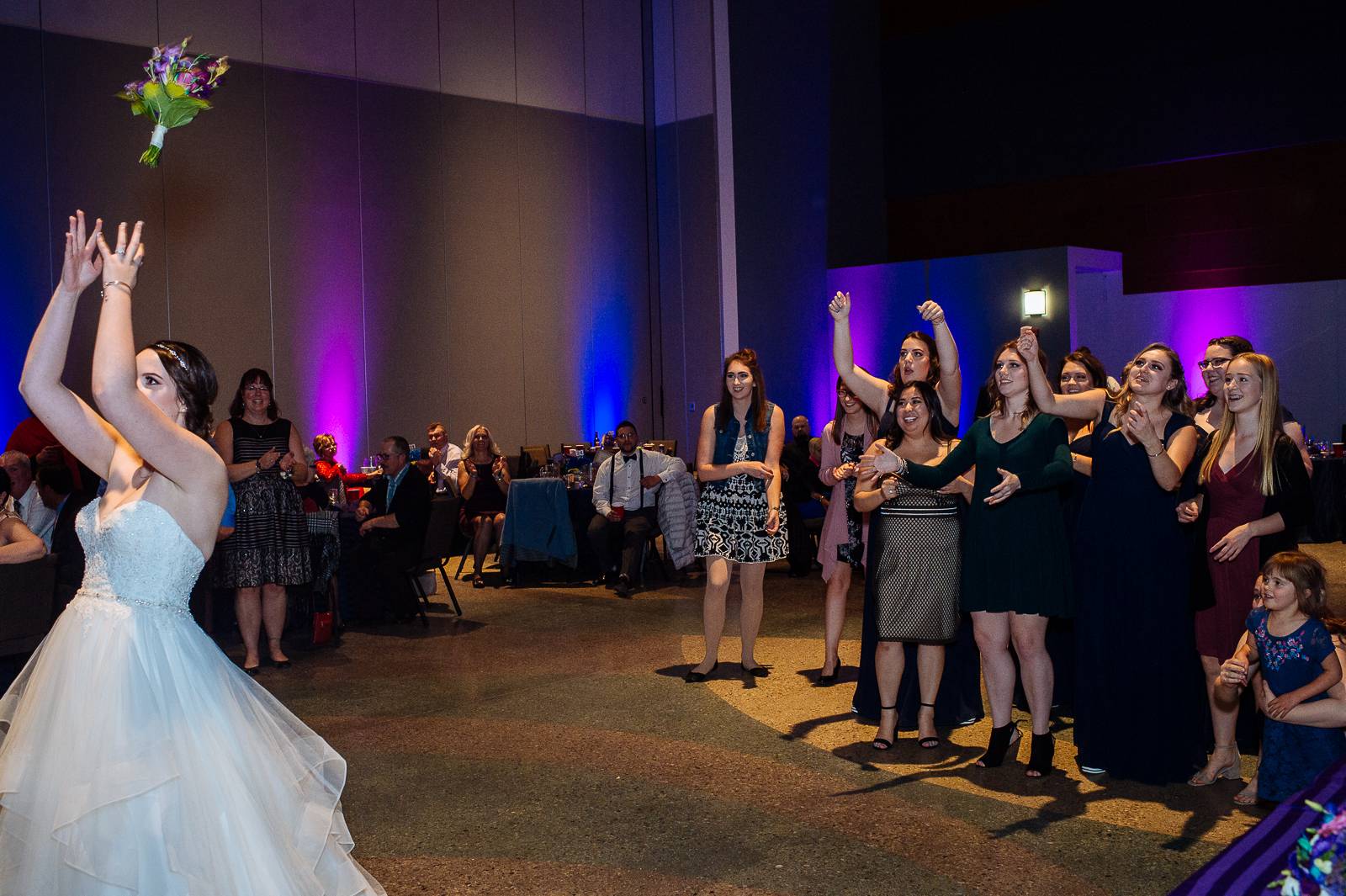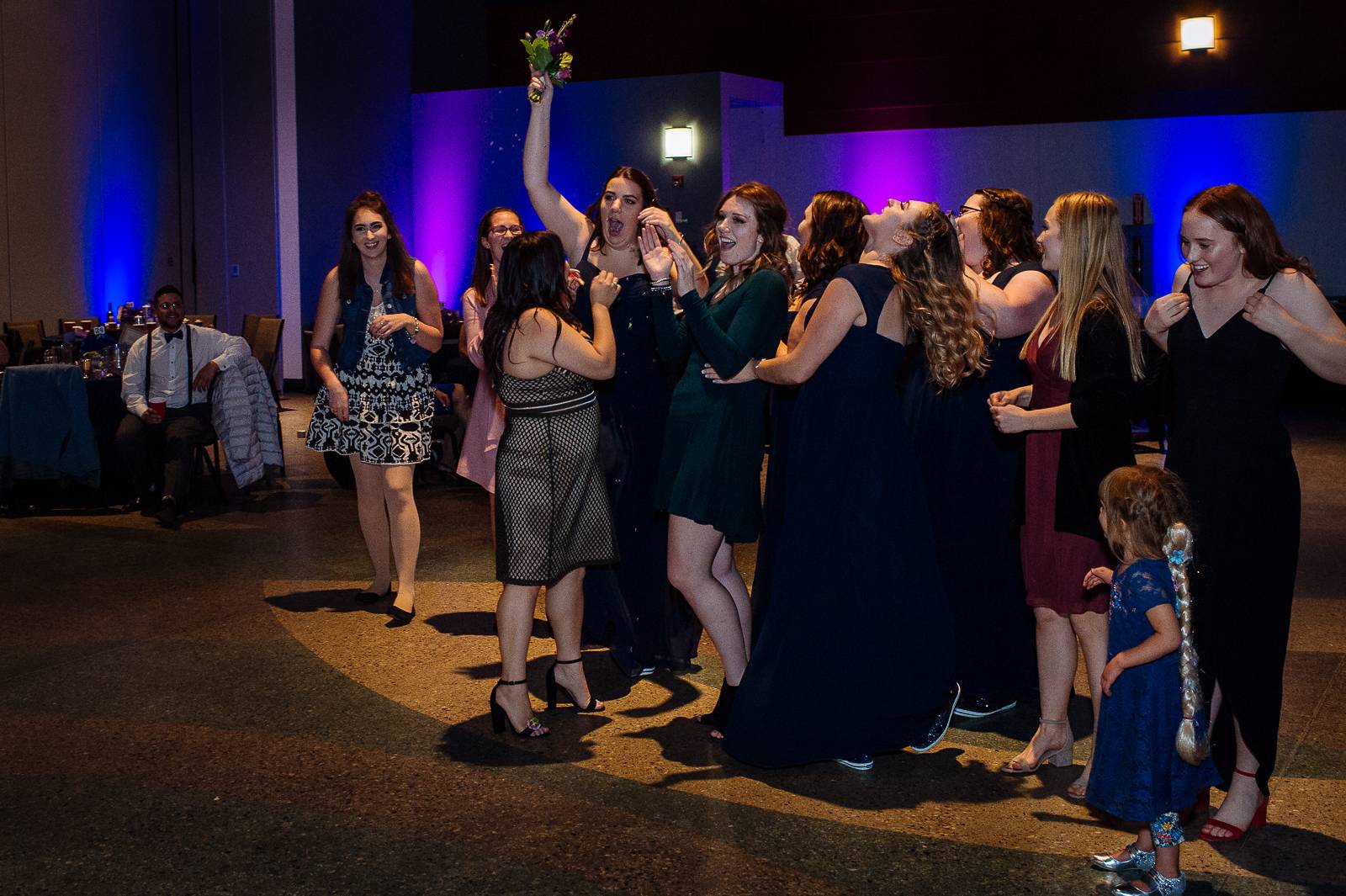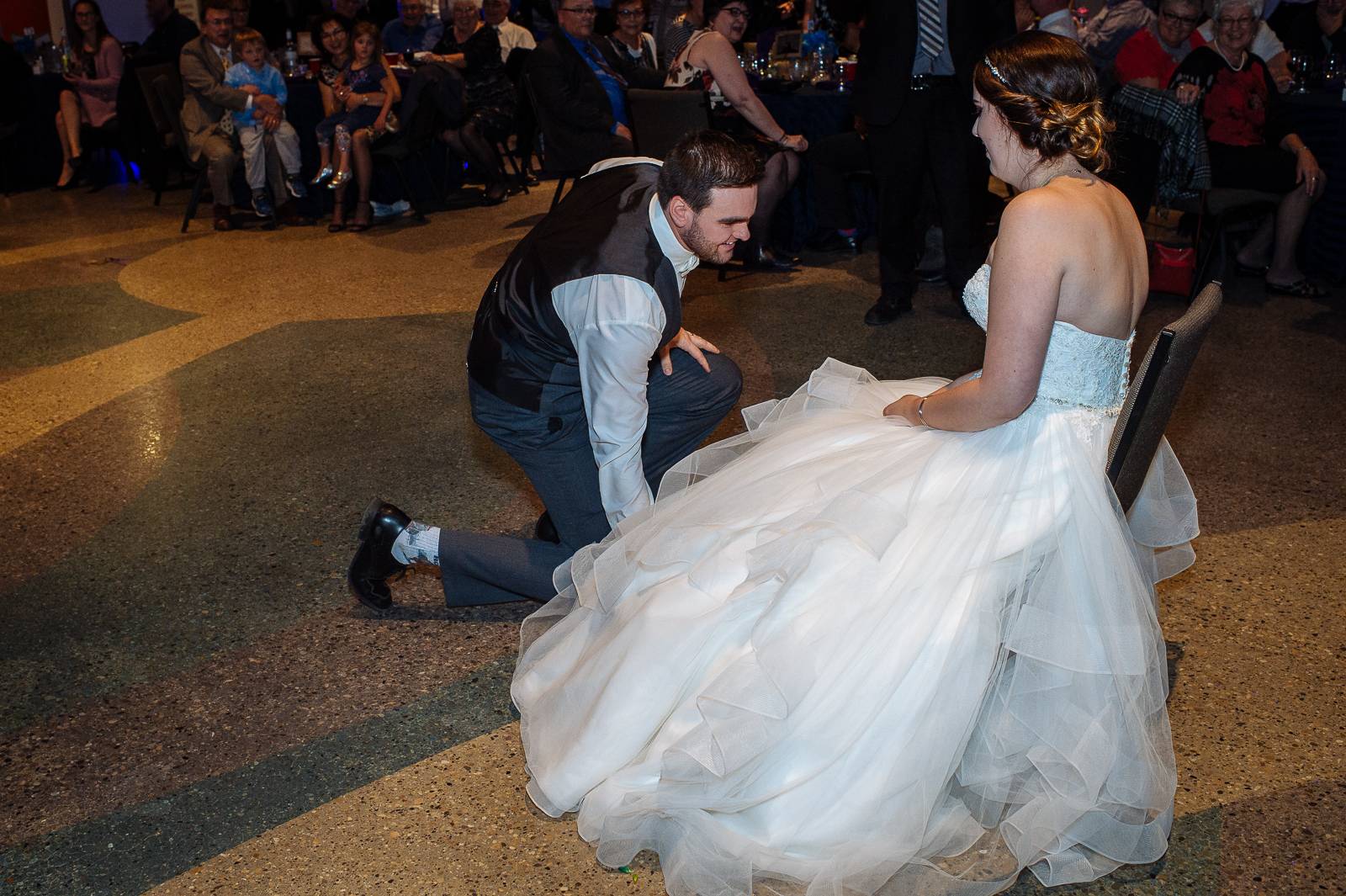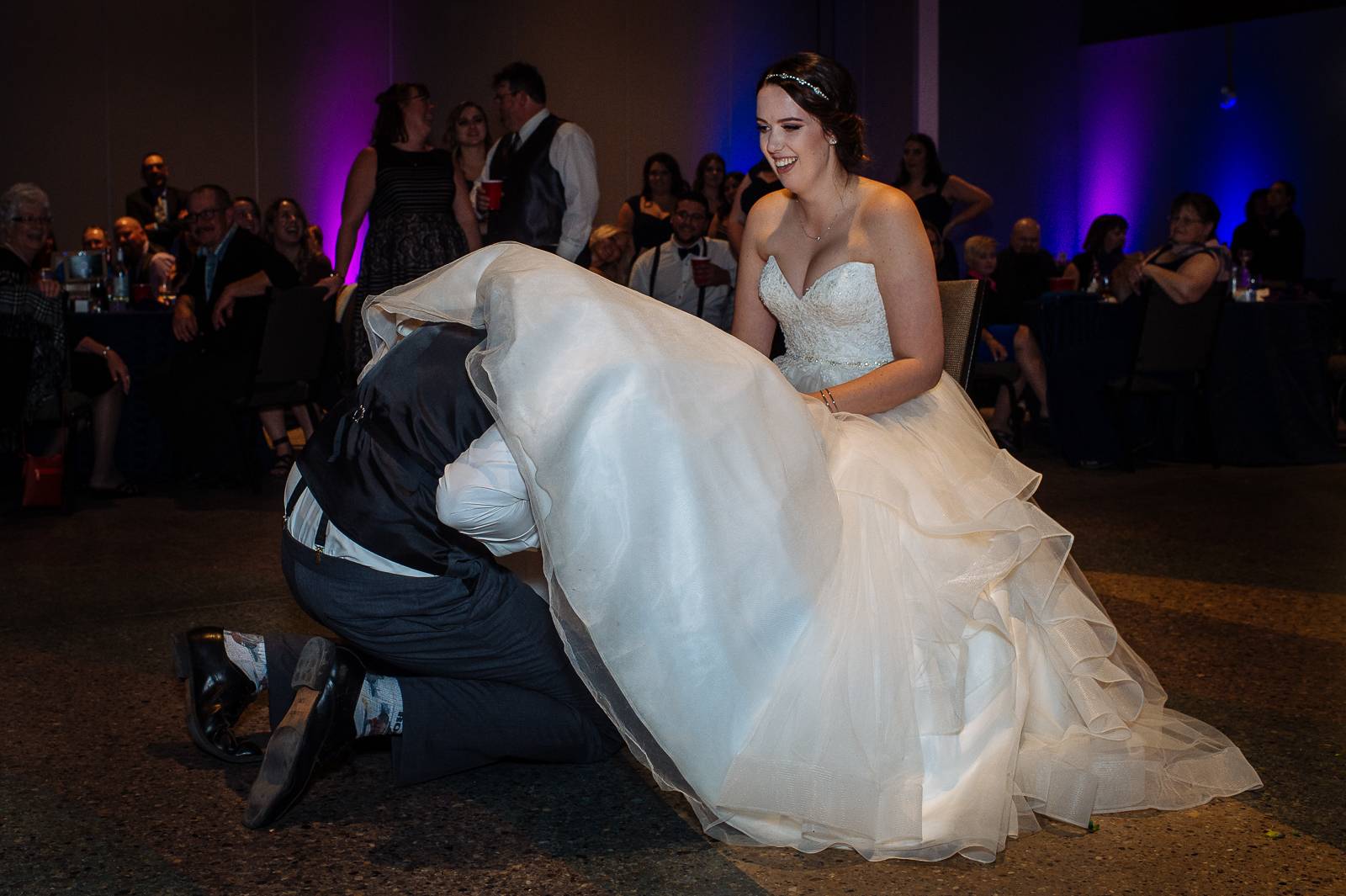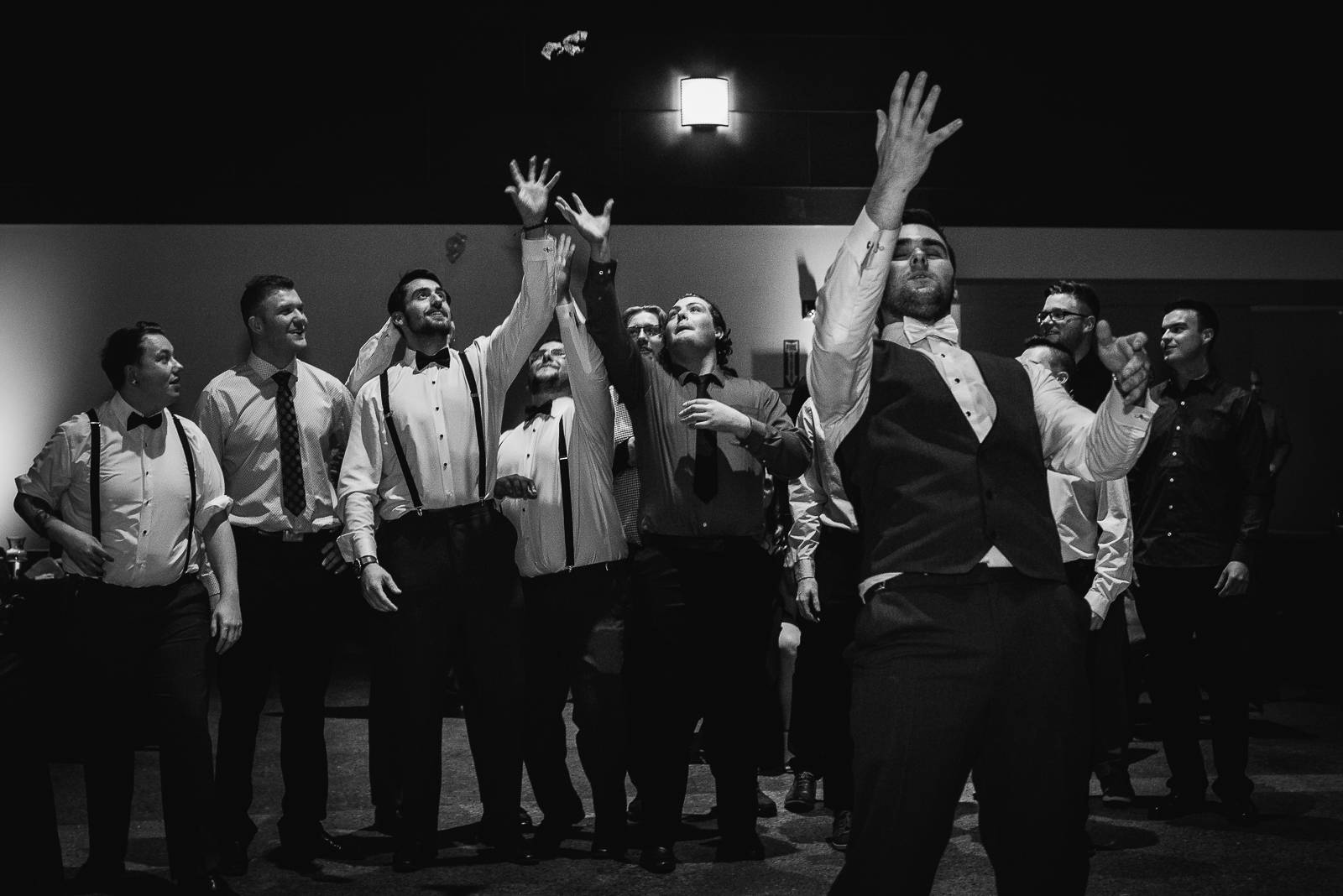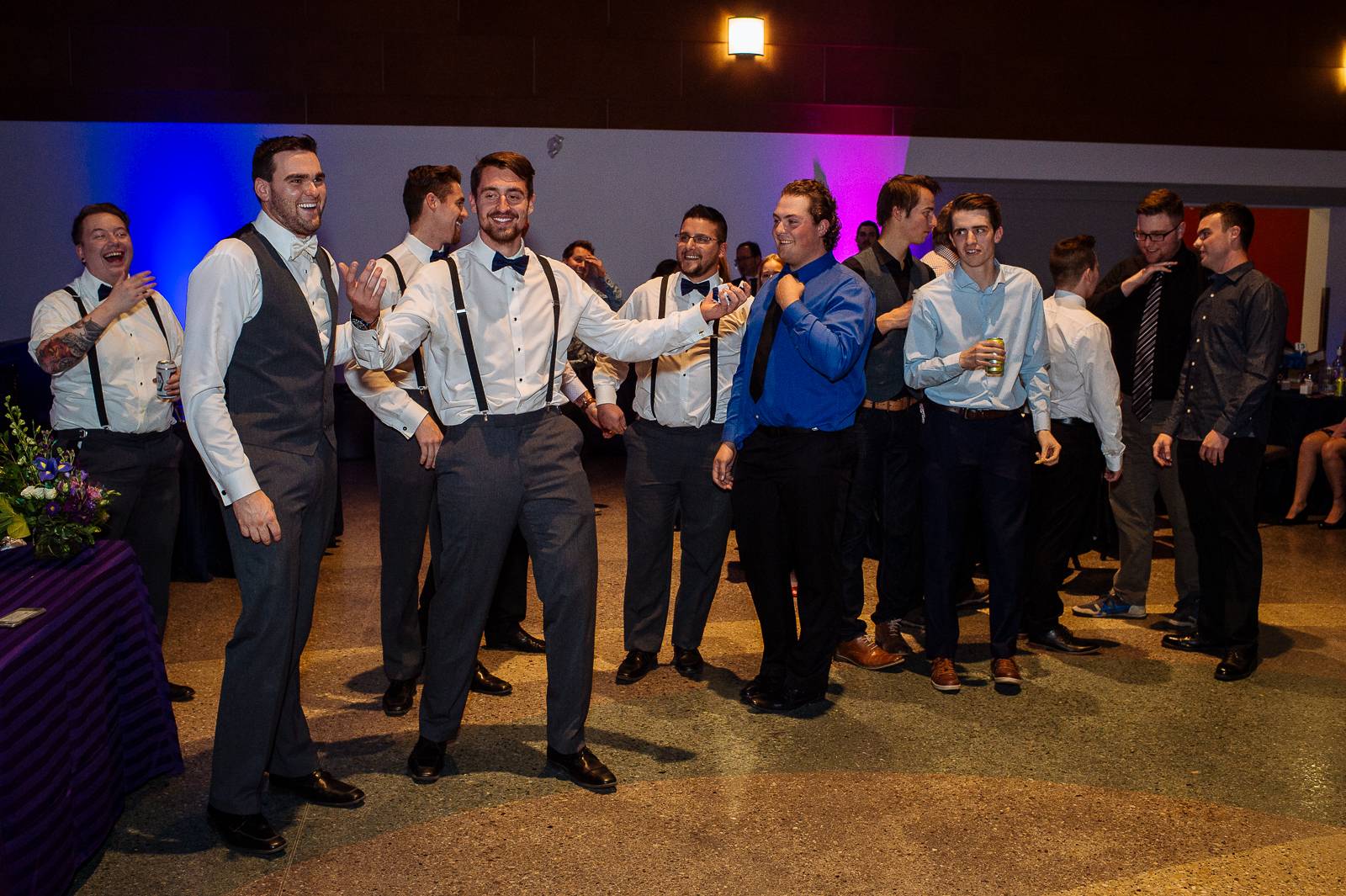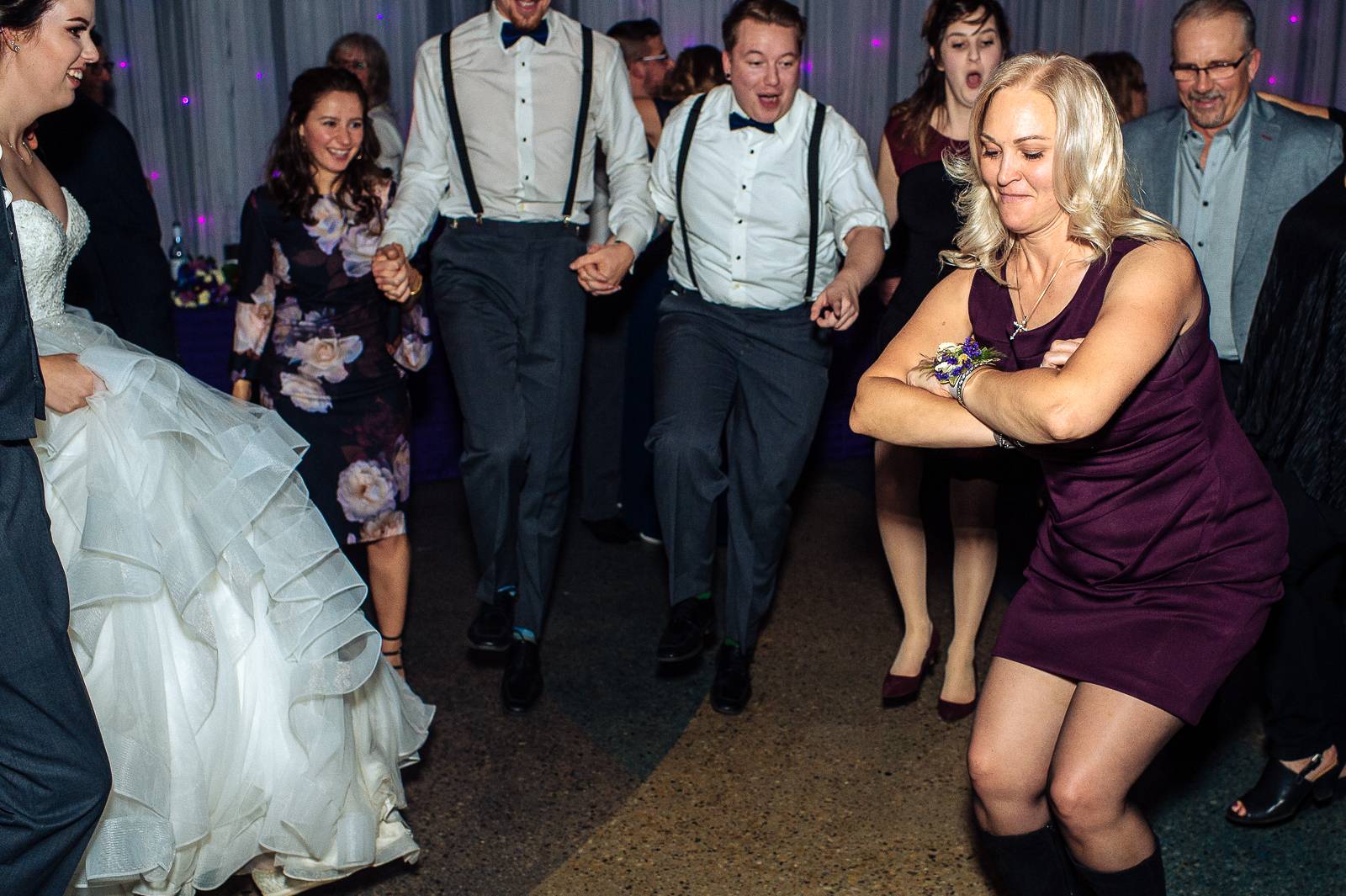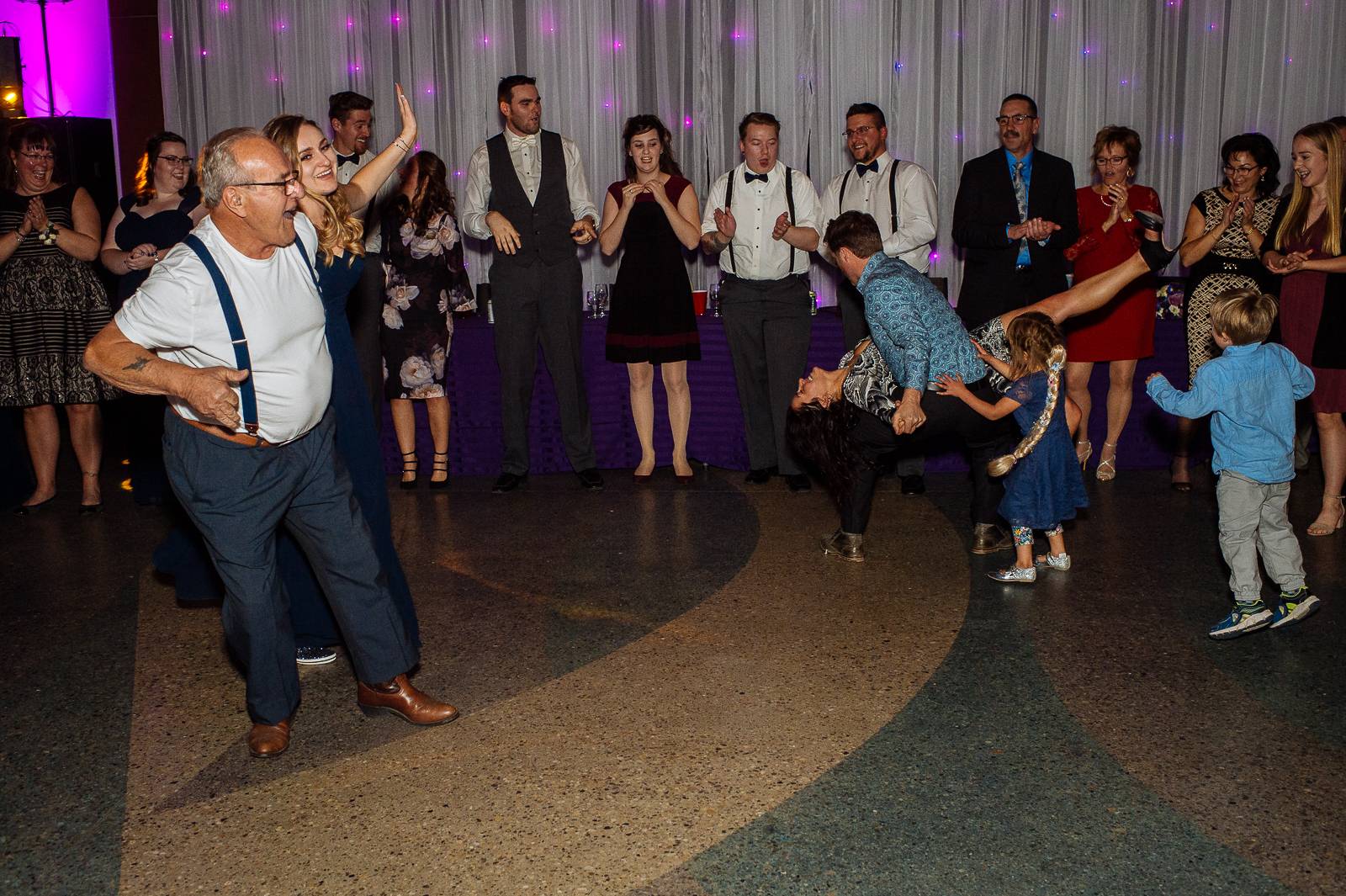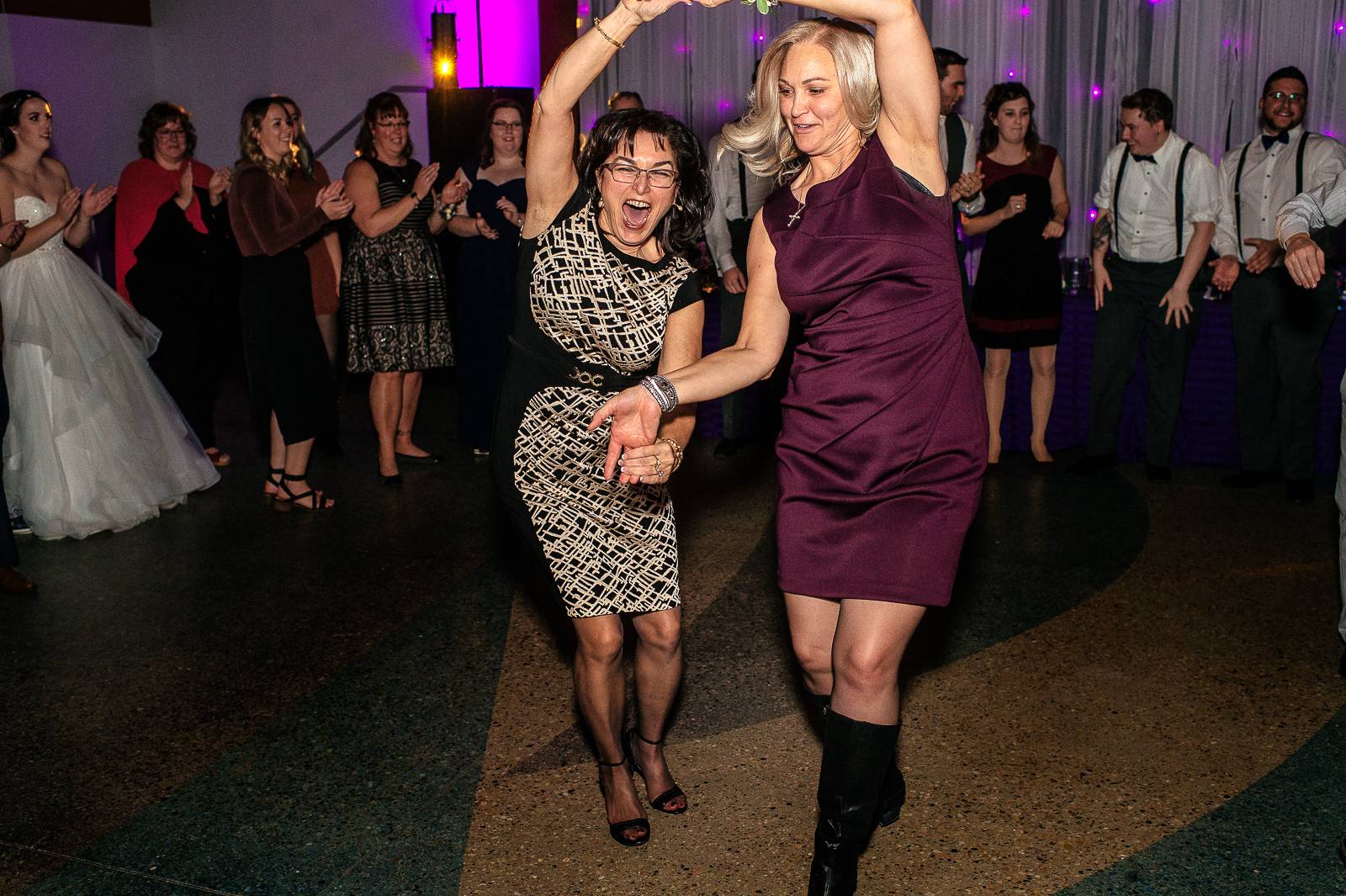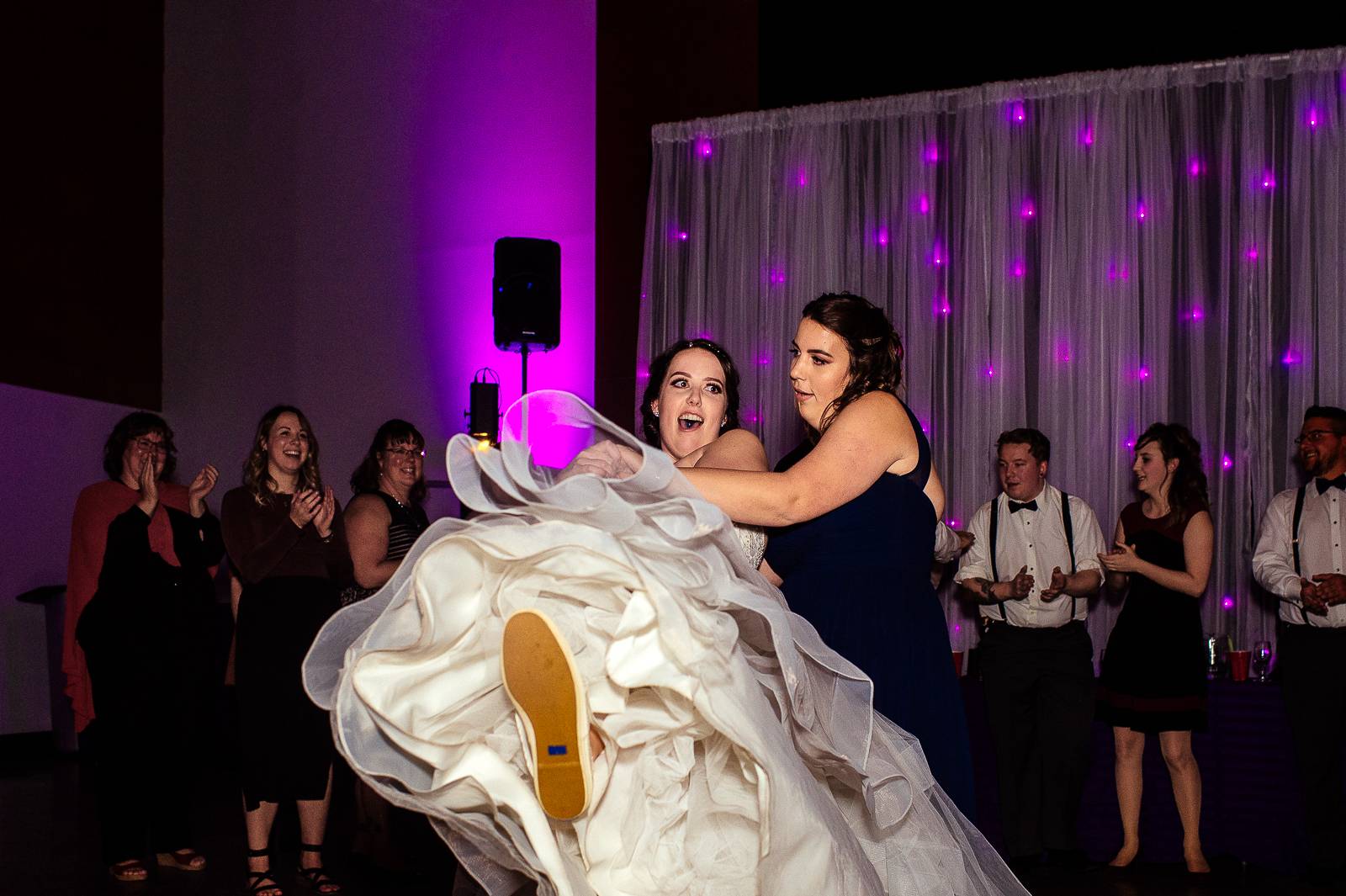 Other wonderful Vendors who made Amanda and Ty's wedding Day beautiful and special!
Ceremony took place at St. Jean Baptiste Church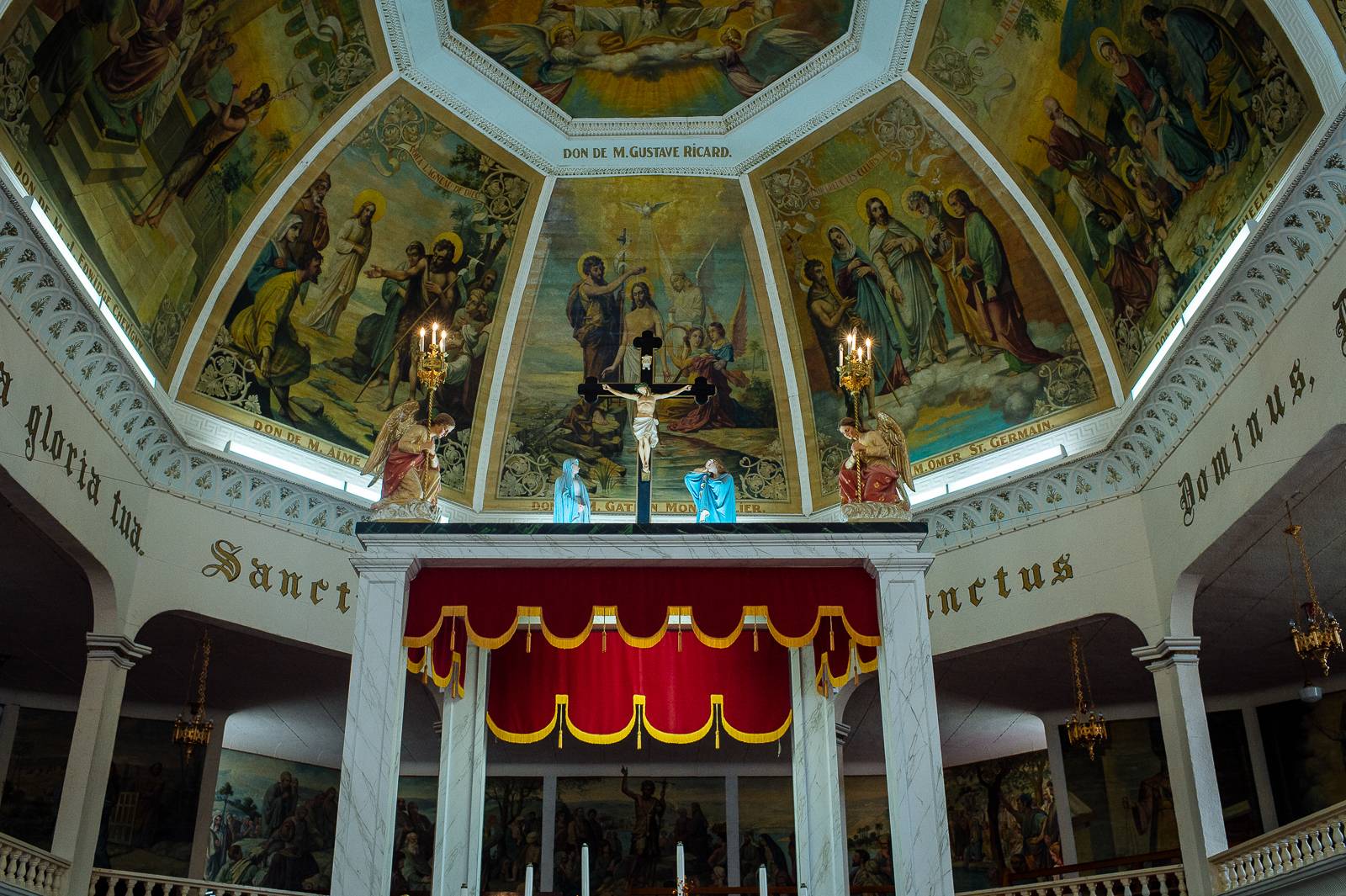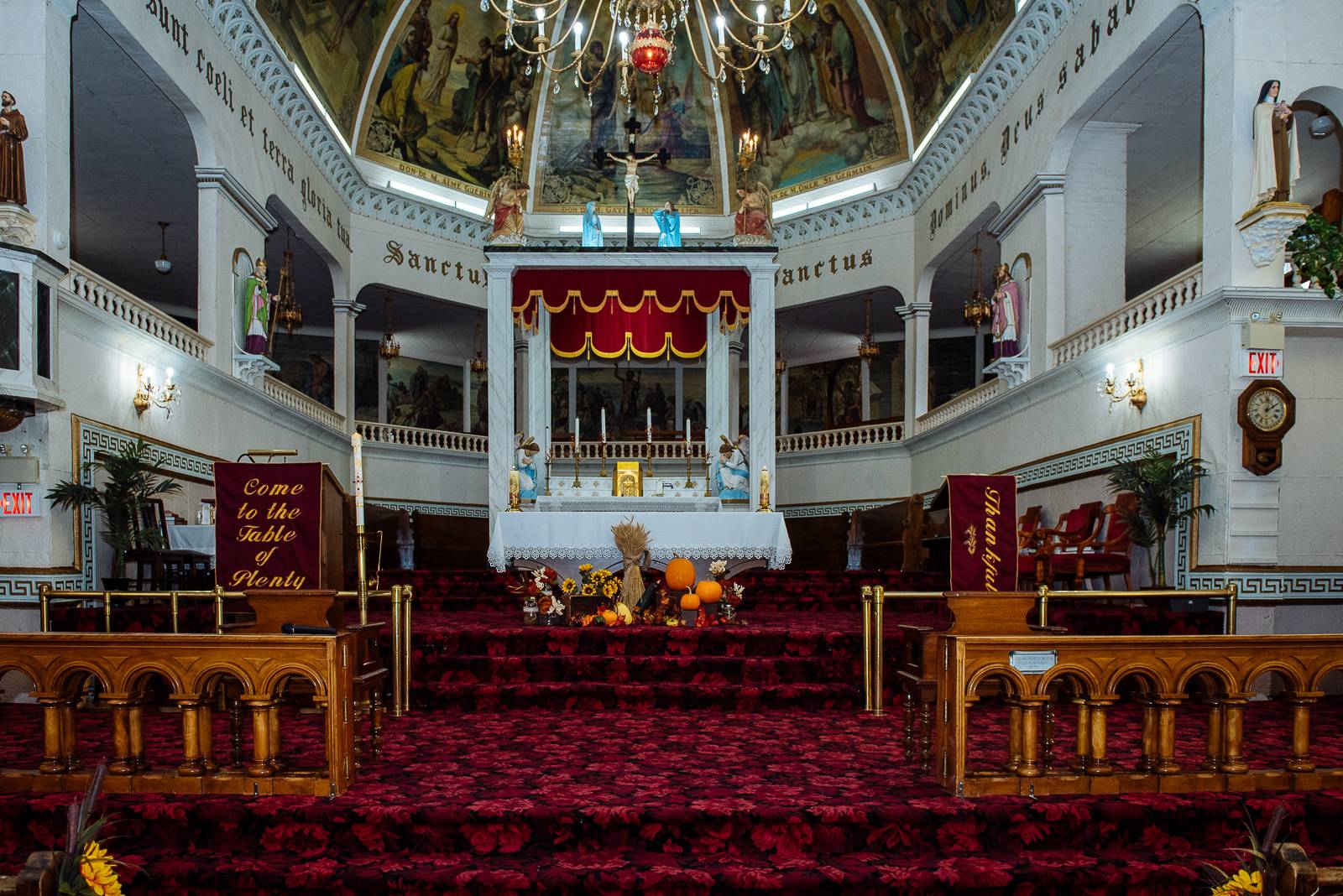 Flowers were done by the Flower Stop & Gift Shop in Morinville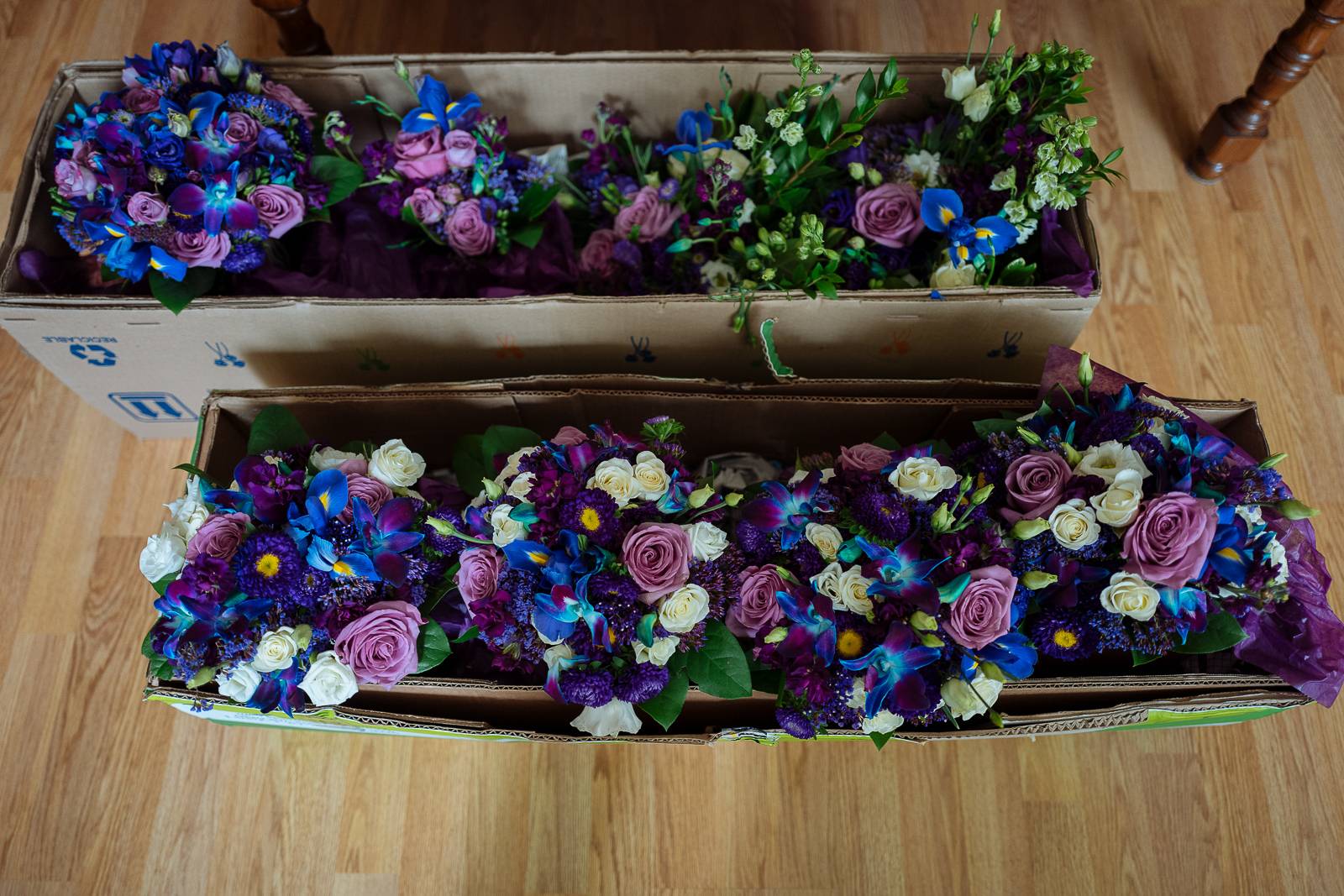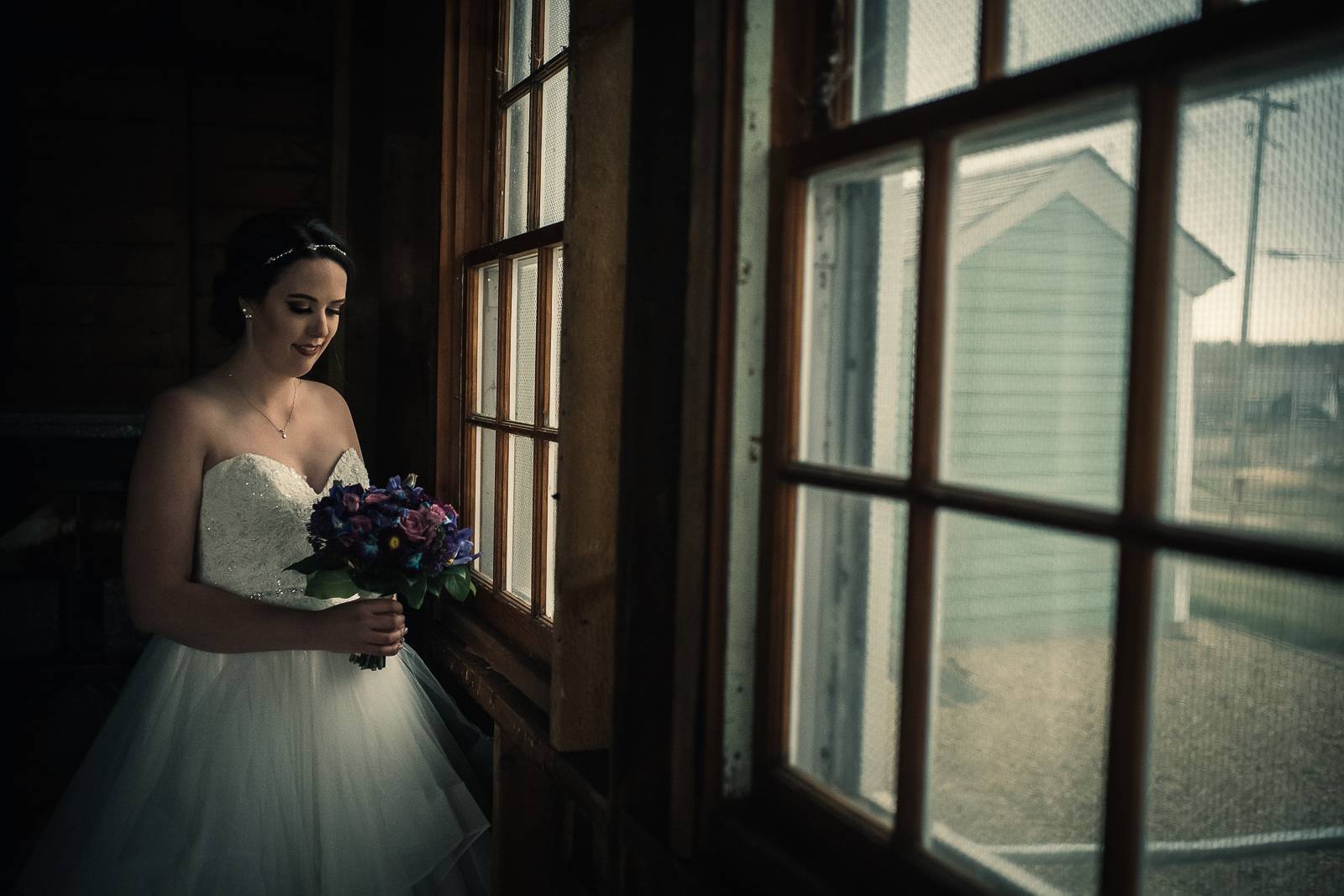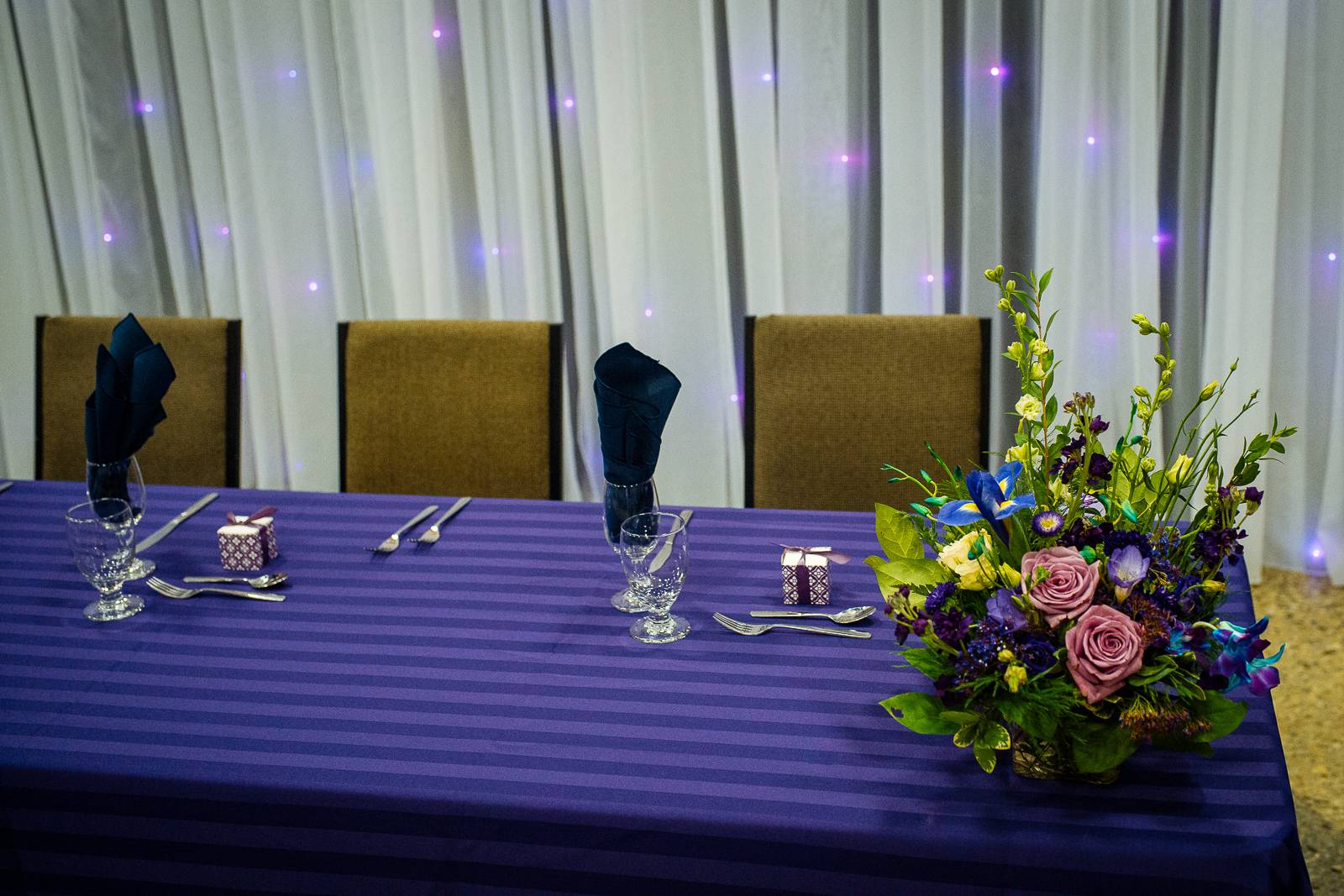 Bride's wedding dress and bridesmaids' dresses are from Pure Bridal Store.
Designer : Stella York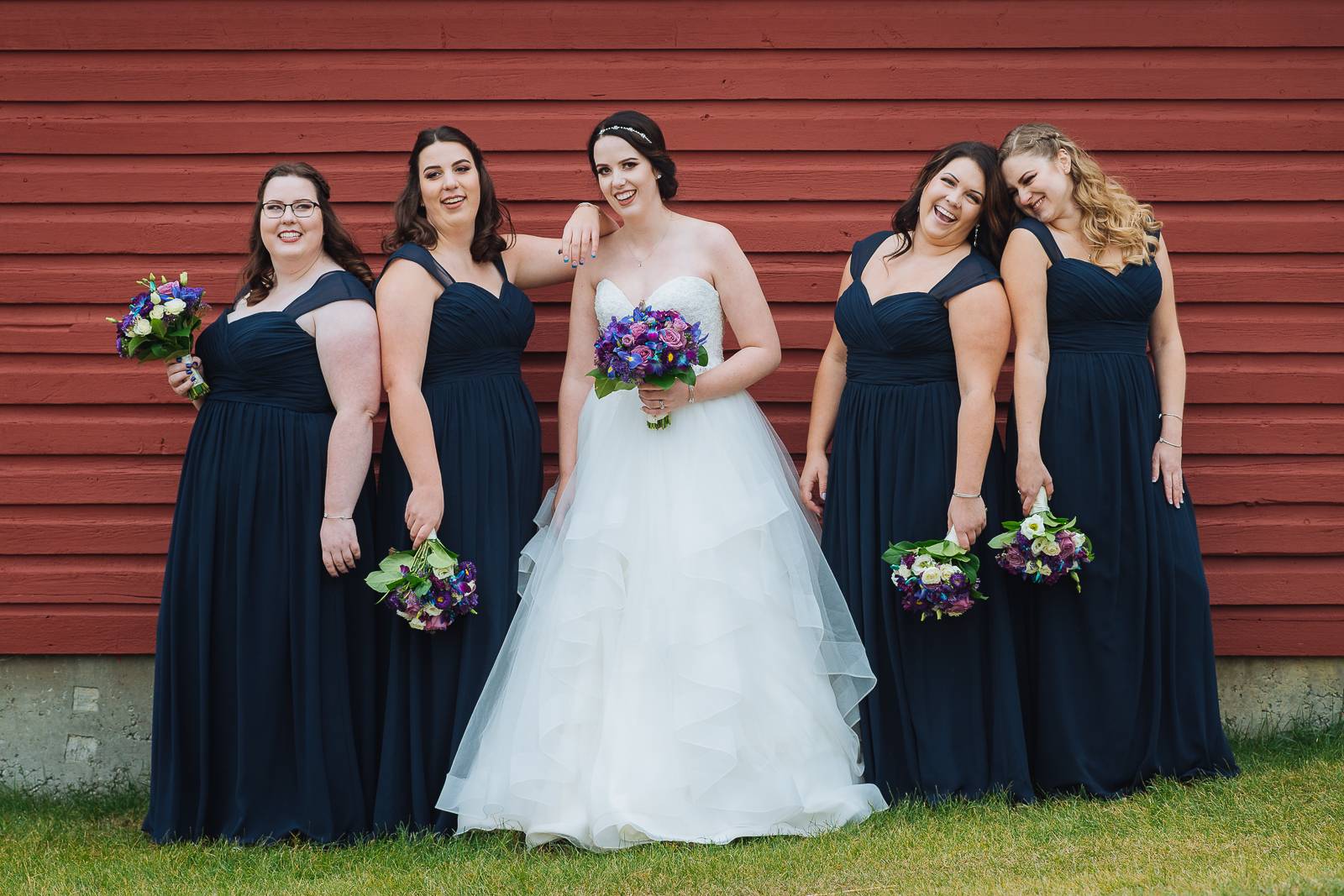 Cake artist - talented Debra DrBernardo from LauraBella Treas.