Rahgavi and Anand traveled from Toronto to Banff National Park for a vacation. They are planning to move to London In UK in a few months. Anand had an idea of the perfect proposal at the location with spectacular views before they settle in Europe. Moraine Lake was the perfect and romantic place for the proposal.
Moraine Lake proposal
We met with Rahgavi and Anand early in the morinig. We did not know what kind of weather we gonna have at Moraine Lake. We saw lots of tender storm on our way to the Lake Louise area. We were worry that is gone be raining at Moraine Lake. Actually it was pouring rain when we got there but it stopped just before the sunrise. We were vey happy because the weather kept changing very fast and we saw blue sky and orange picks of the surrounded mountains. We went together to the rock pile viewpoint where we found a few perfect spots for taking the beautiful engagement photos. This engagement session in Canadian Rockies we photographed in the middle of the June and the lake didn't have lots of water. We had to find the perfect spot for the proposal. We decided to get down and take photos of the proposal at the lake shore. Just after Anand proposed to Rahgavi the weather changed again and it was raining cats and dogs. It was so romantic and beautiful. We did not stopped taking photos. We all get wet and it was worth it. Suddenly the sun showed up again and we got amazing light and rainbow.
We always tell our couples that is very hard to predict the weather in the mountains. Everybody ask us what we gonna do if it's gonna be raining during the photo session. We always say that the rain is sometimes good, it create saturated colours and beautiful rainbows.
Another photo session at Moraine Lake you can find here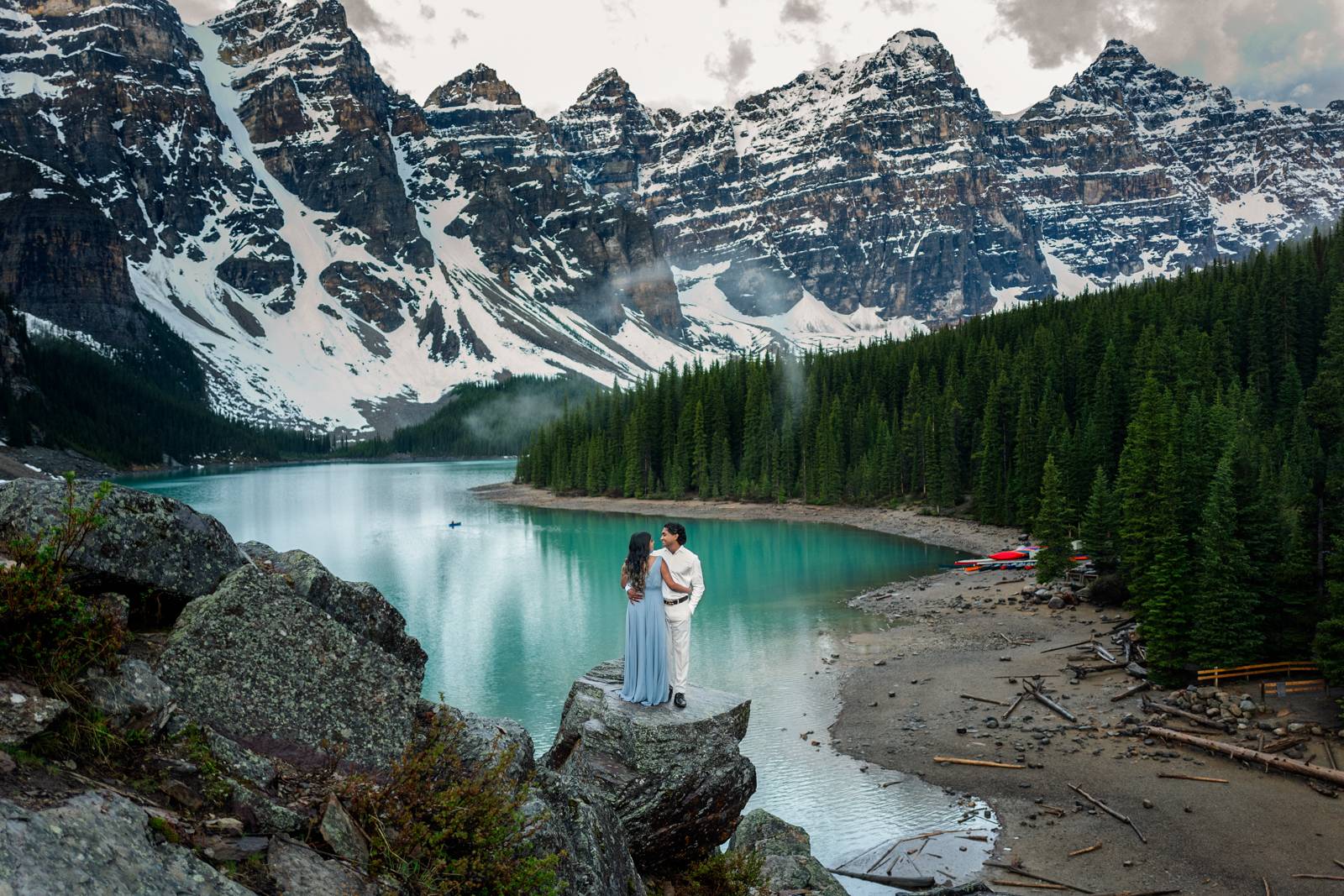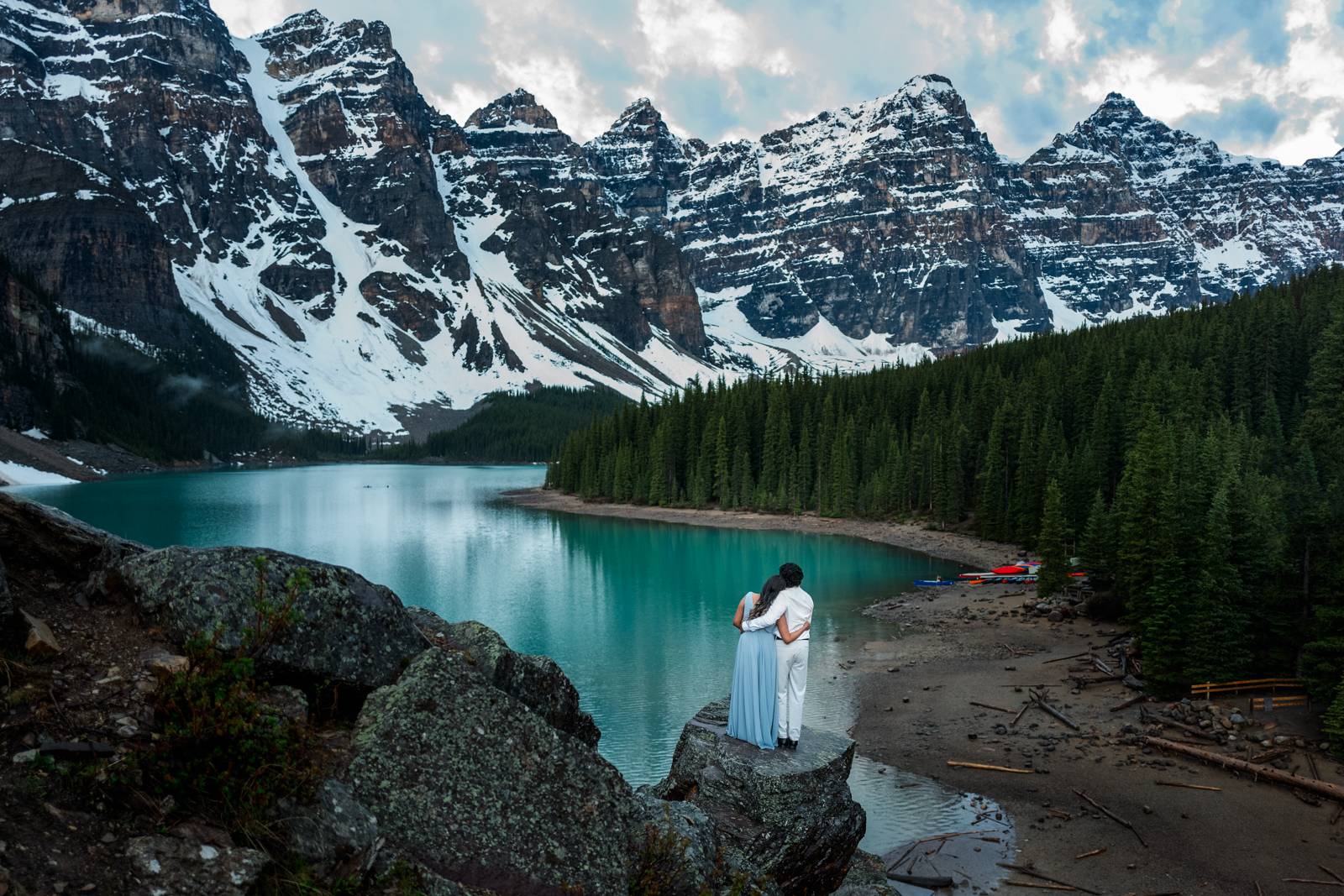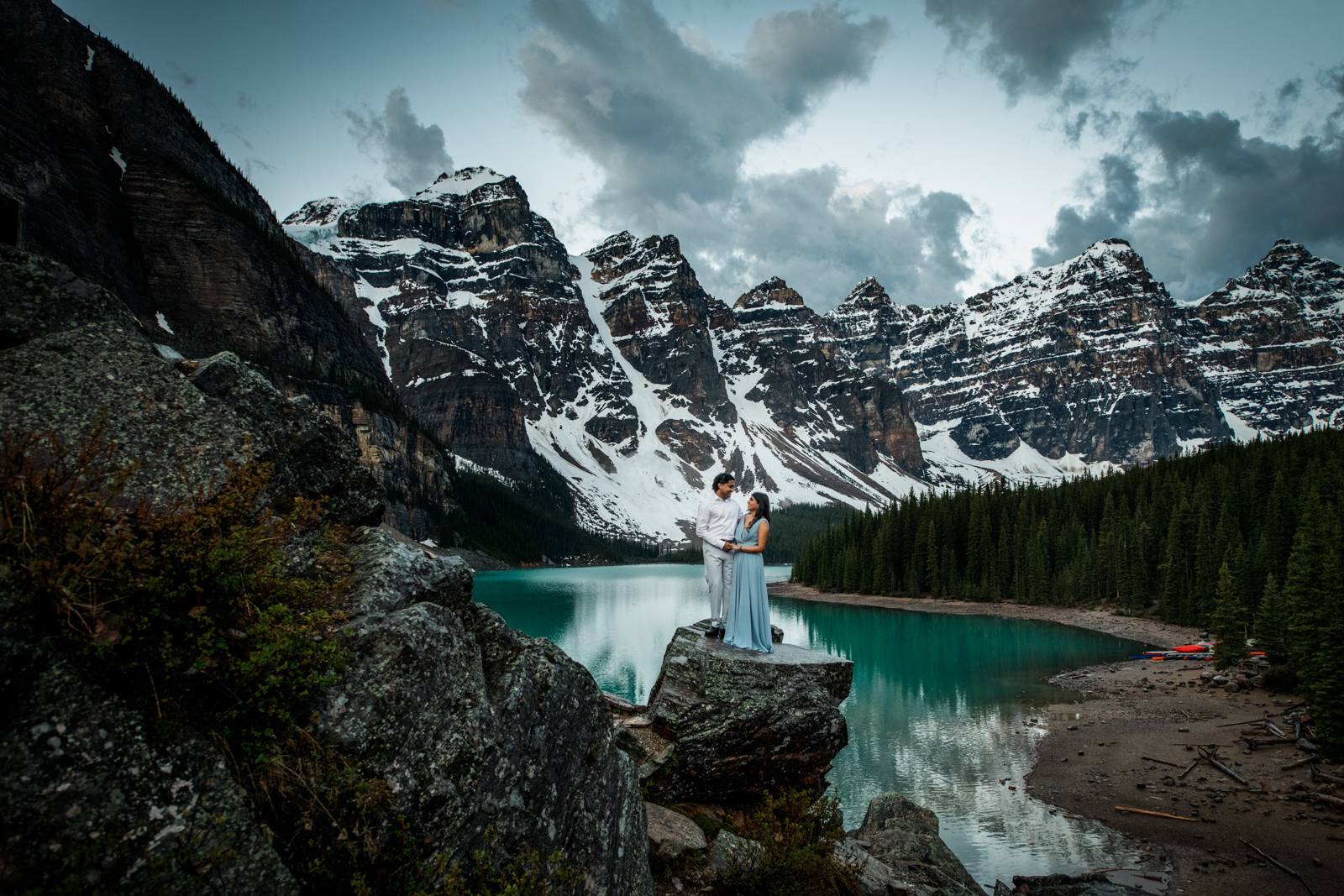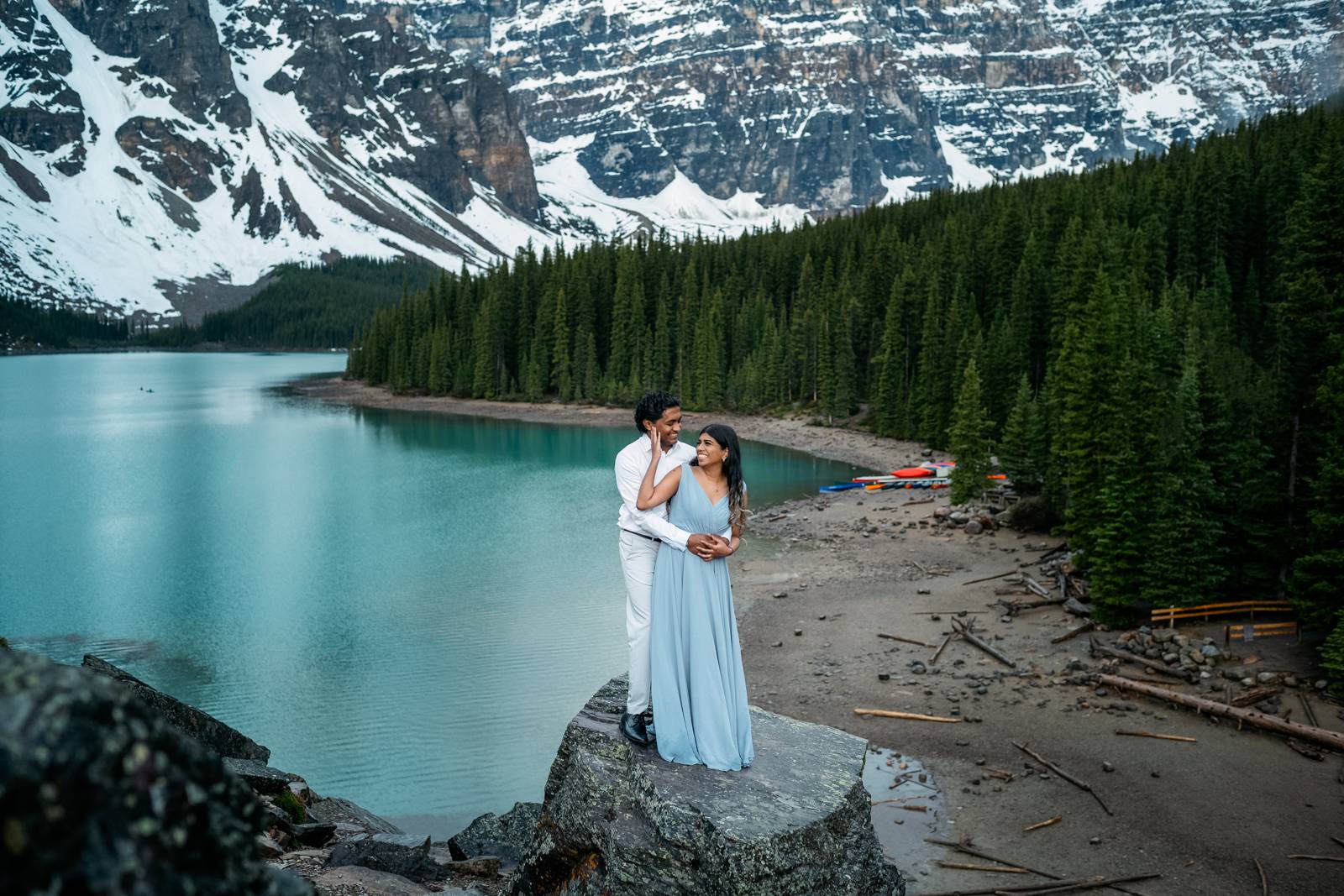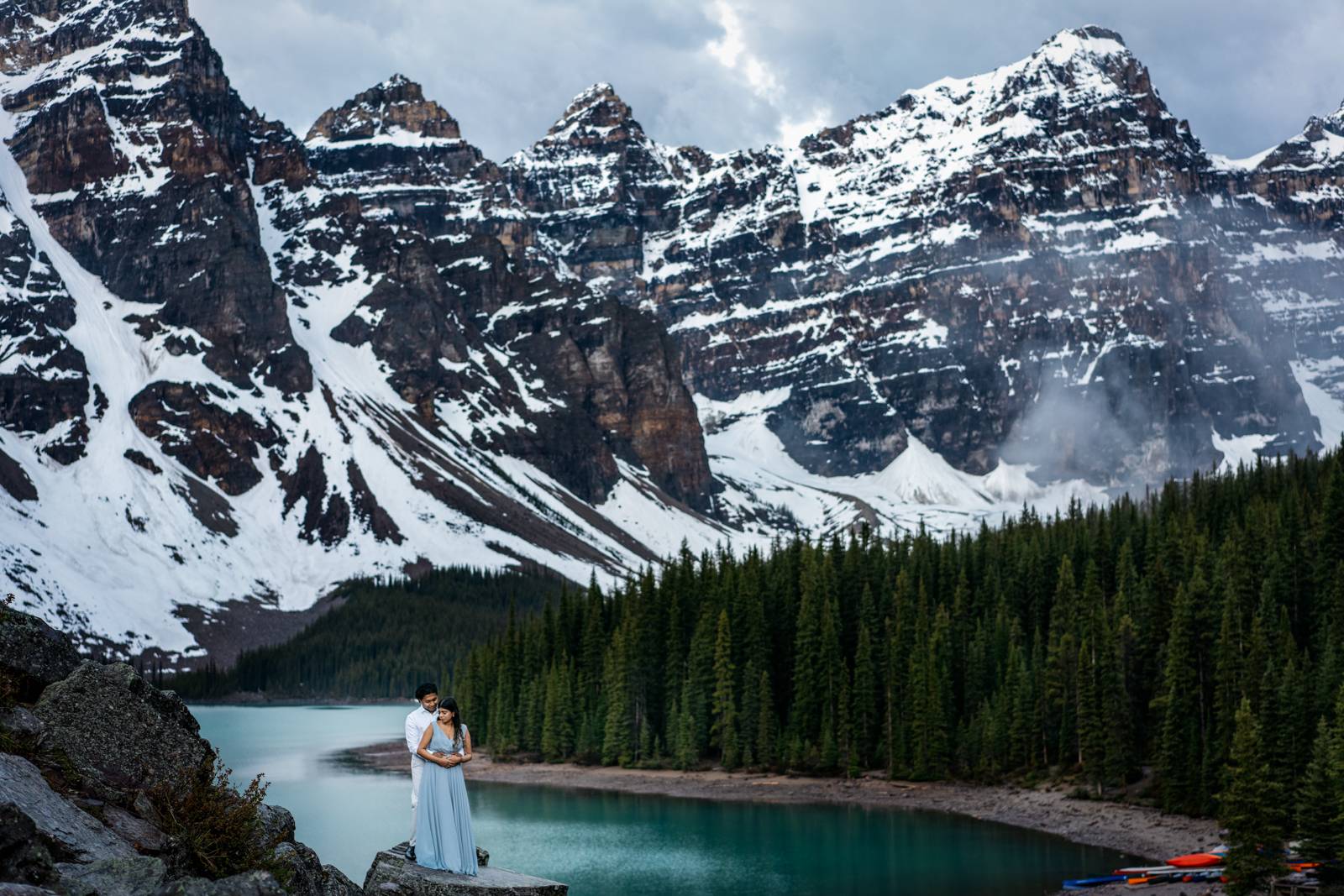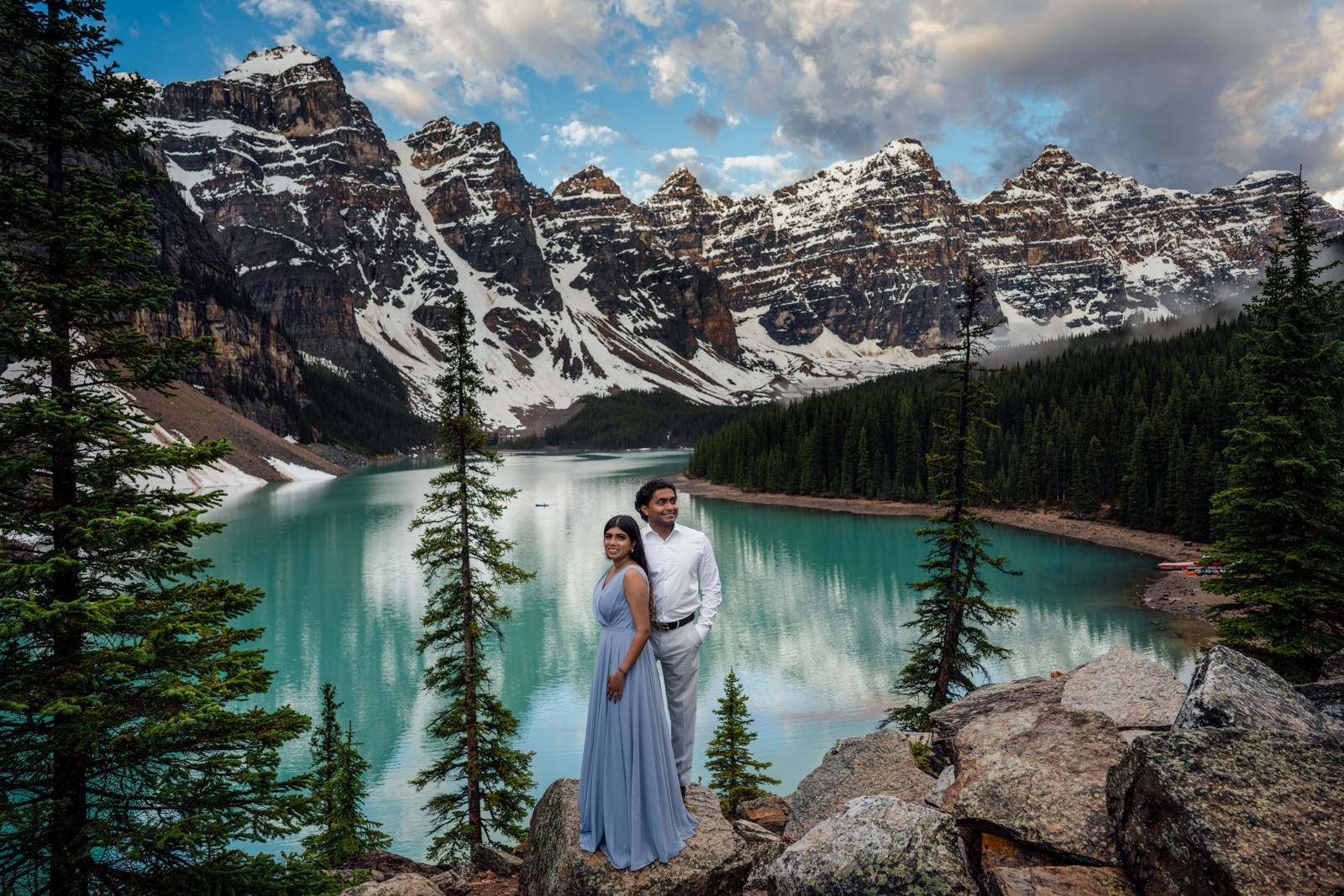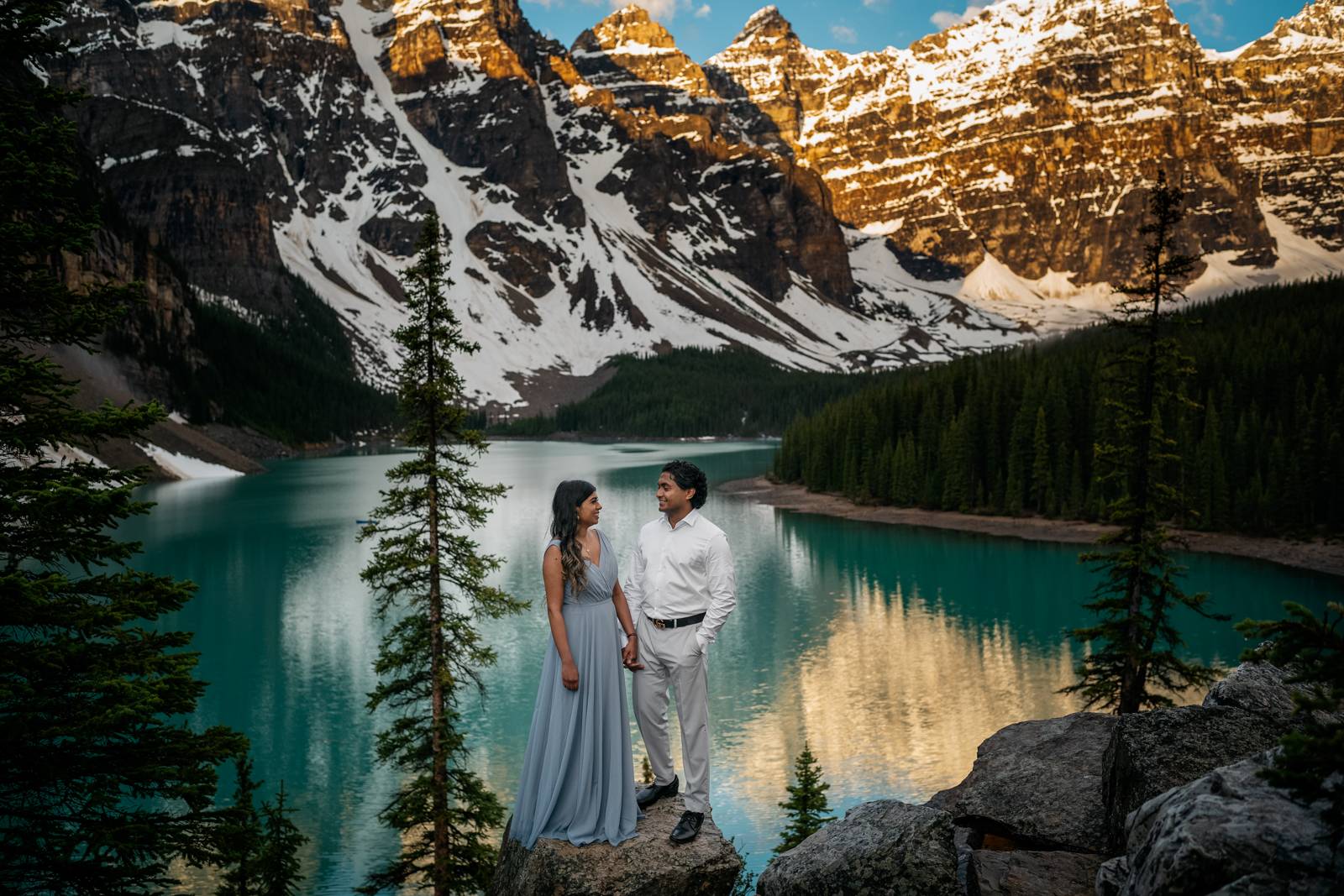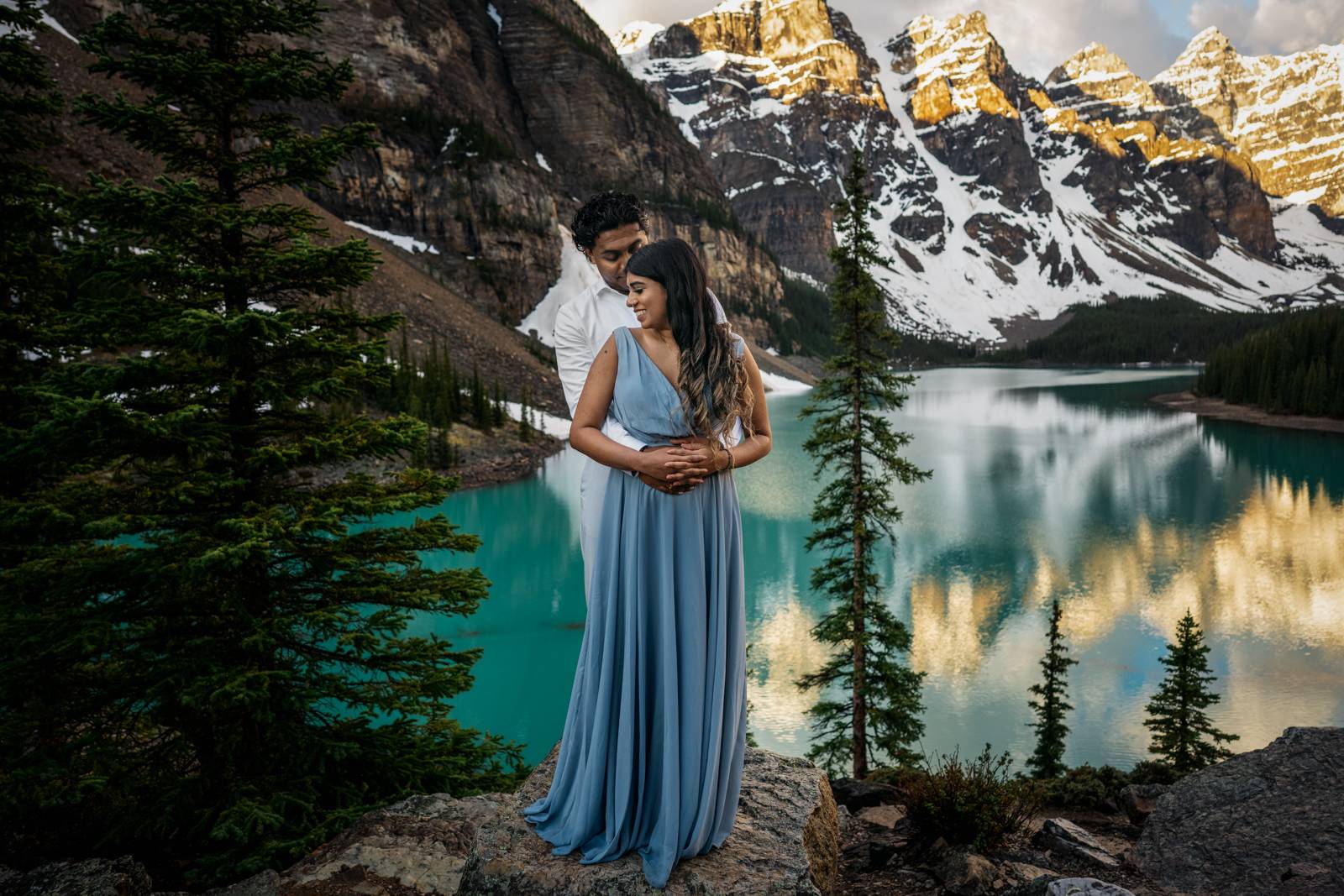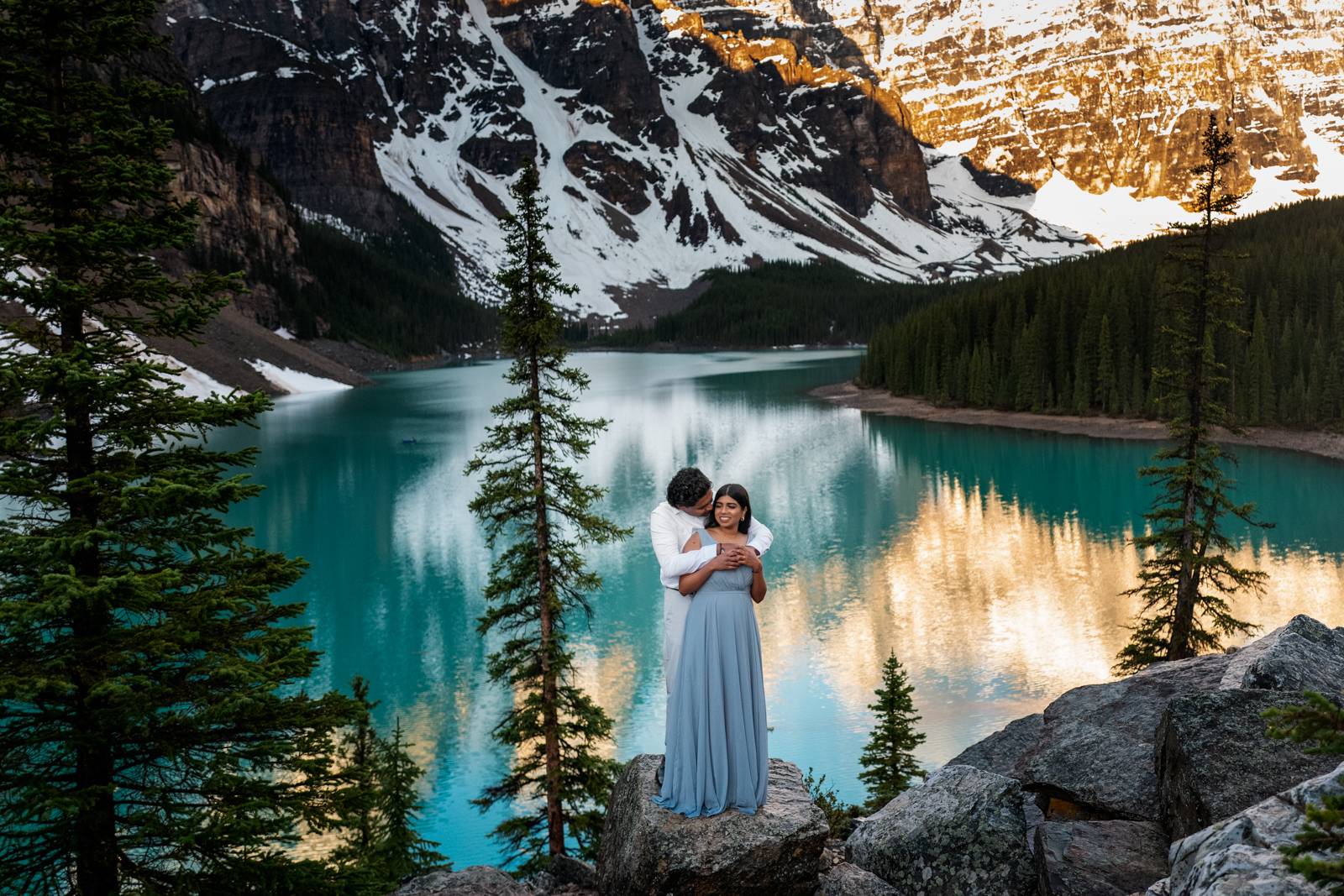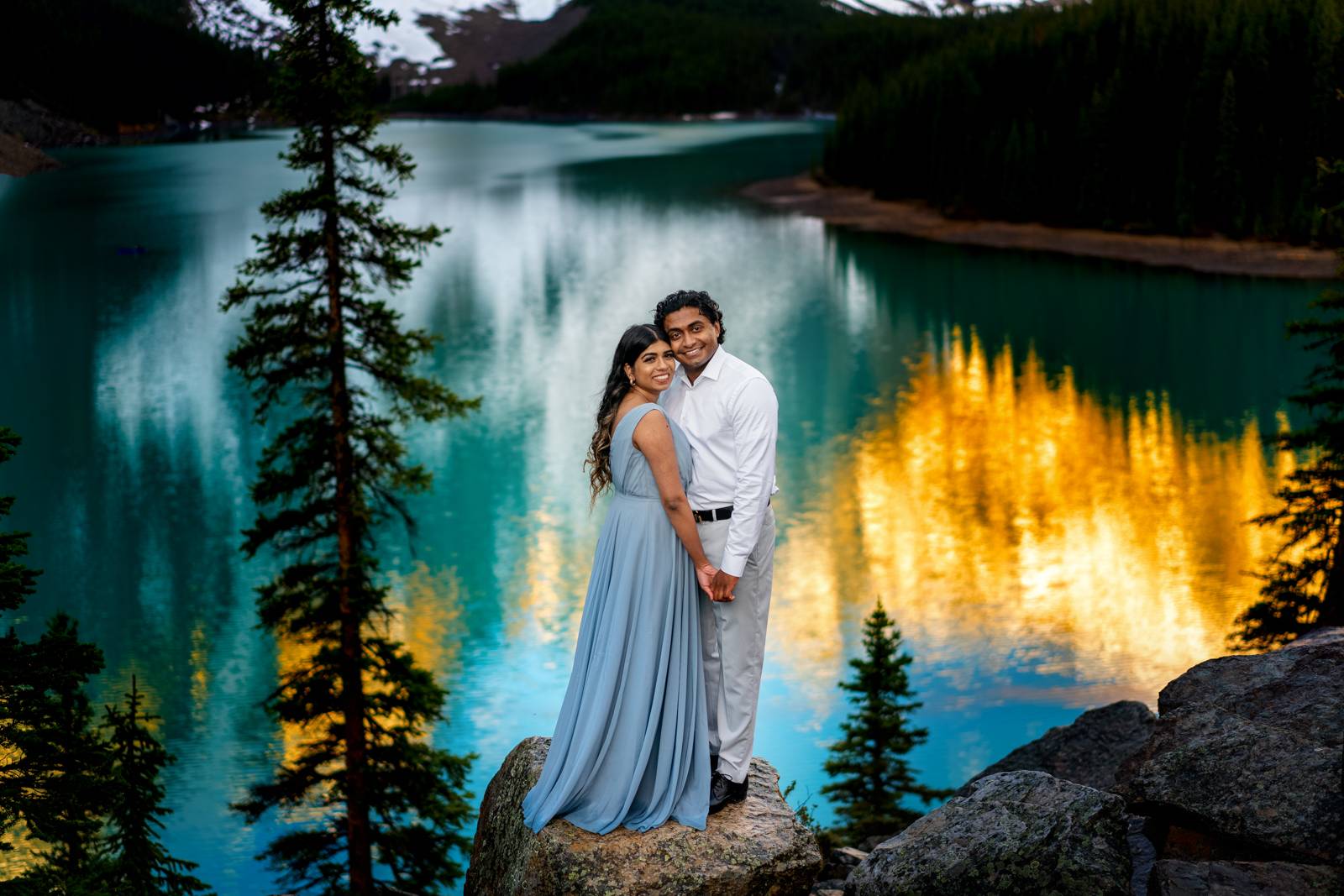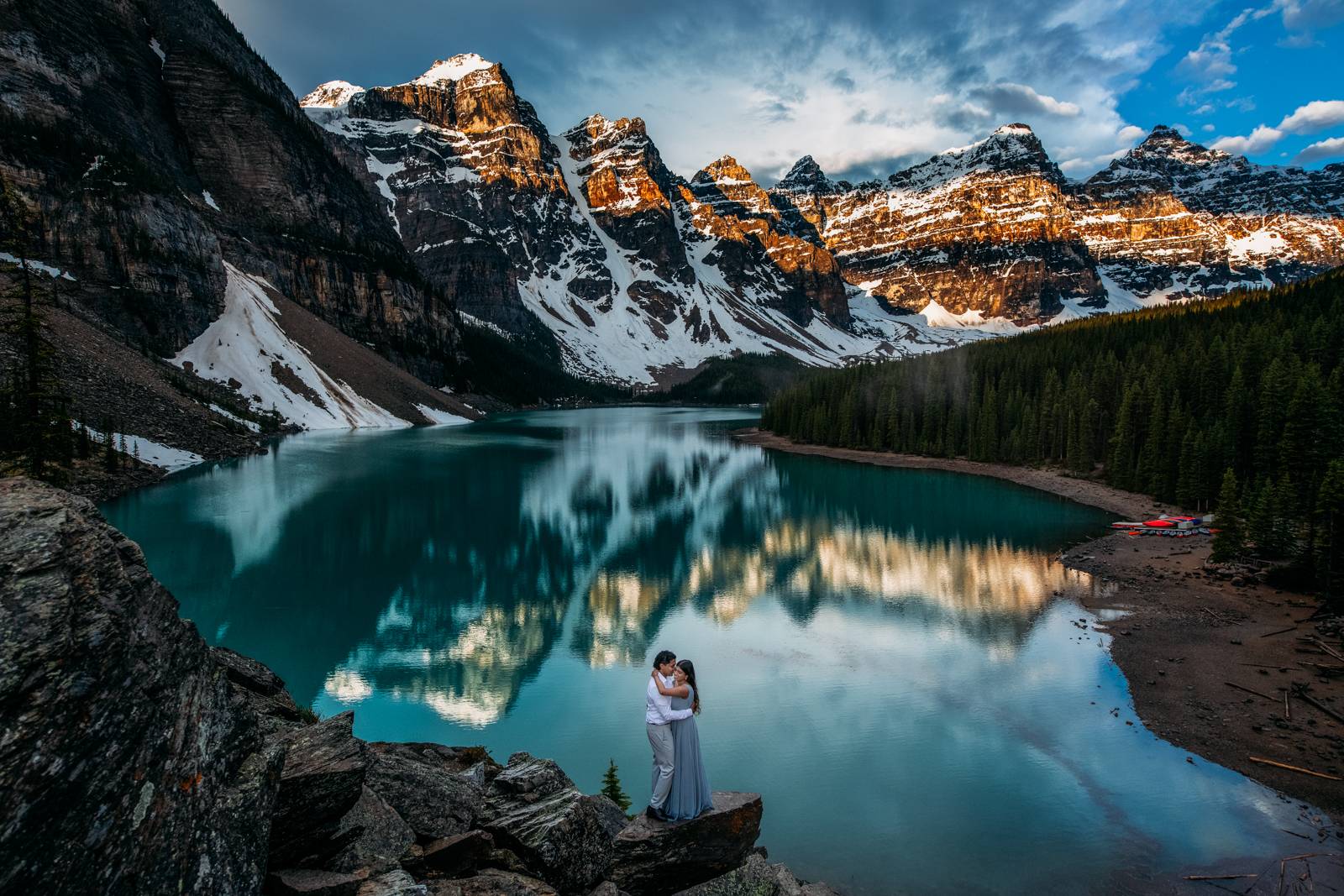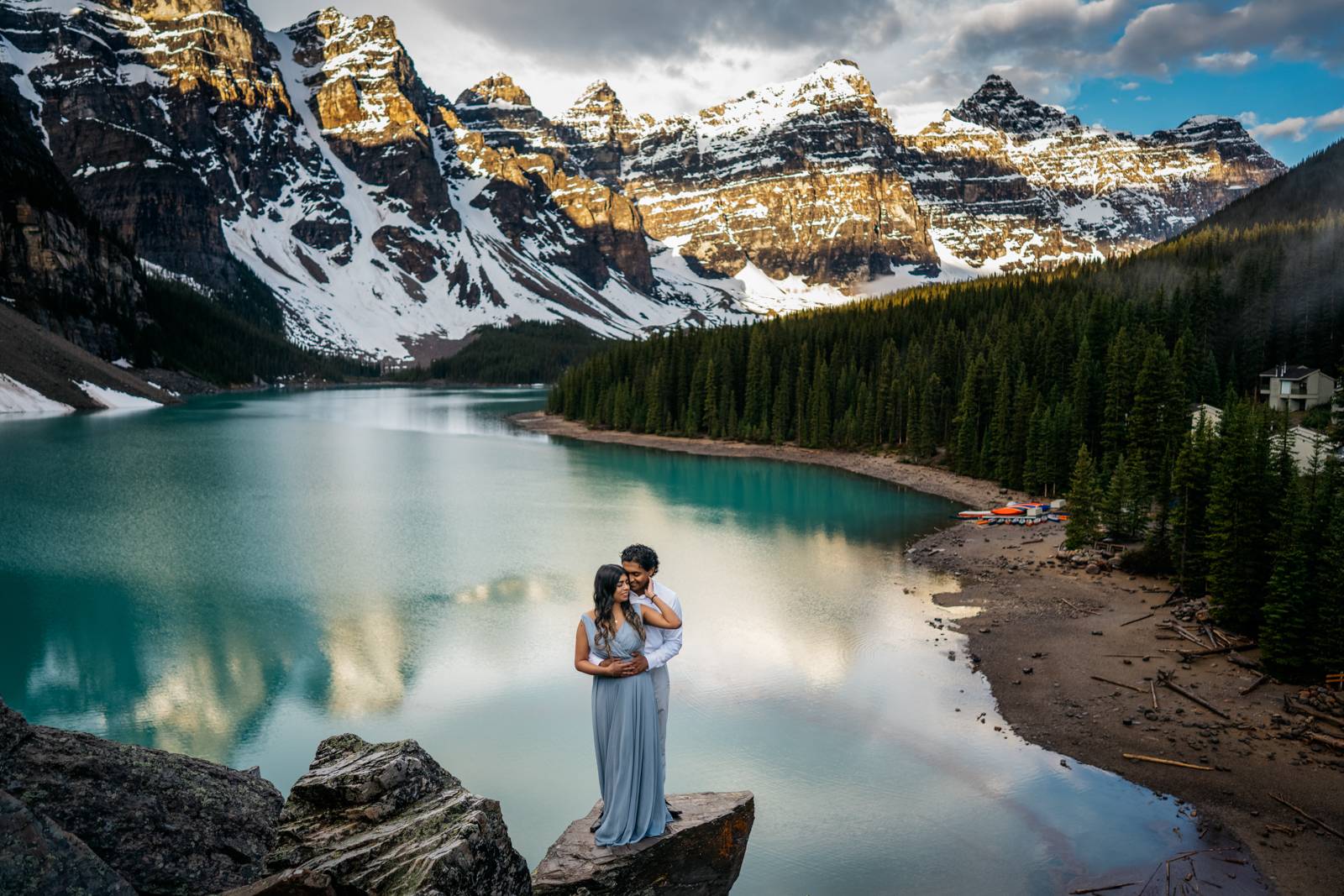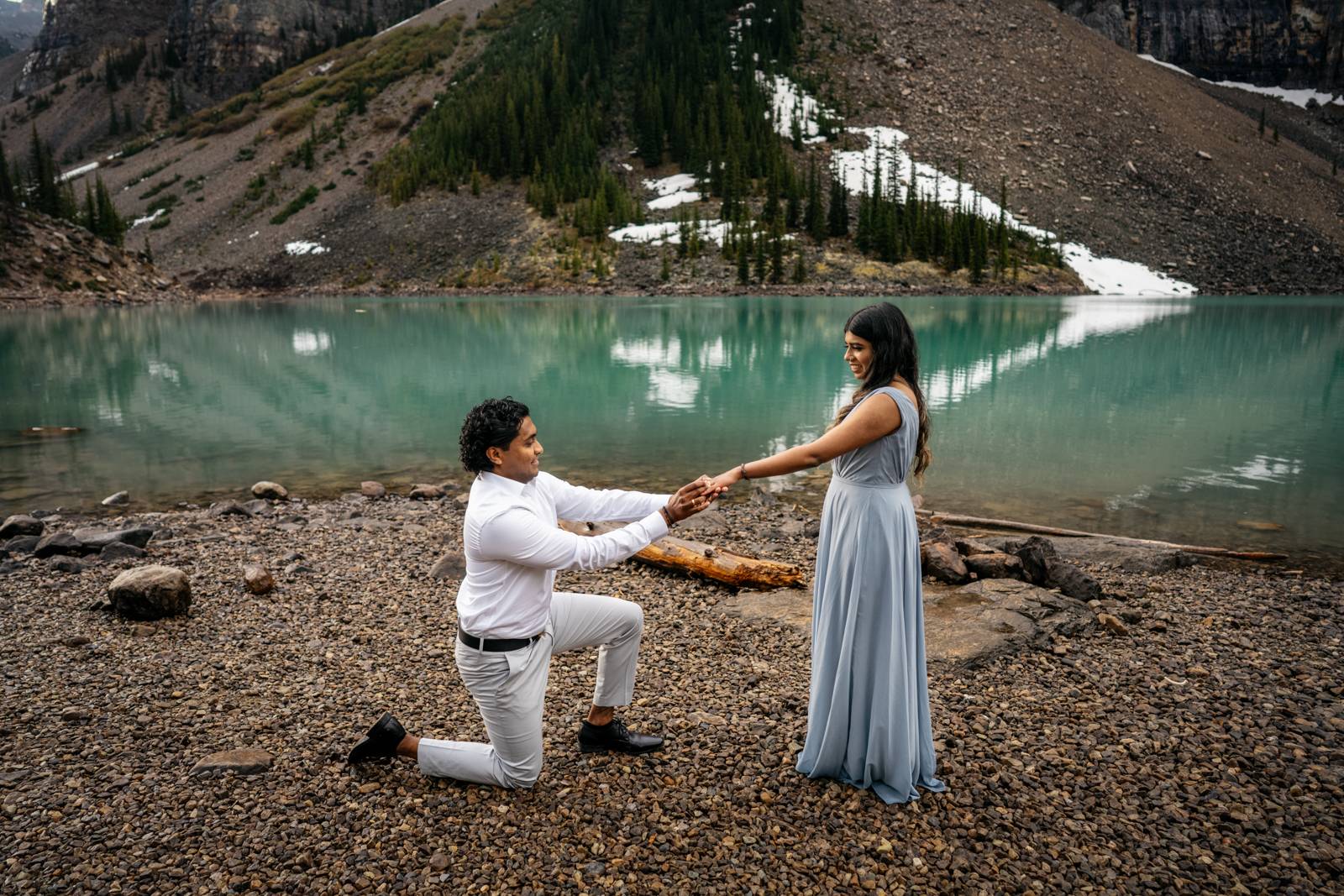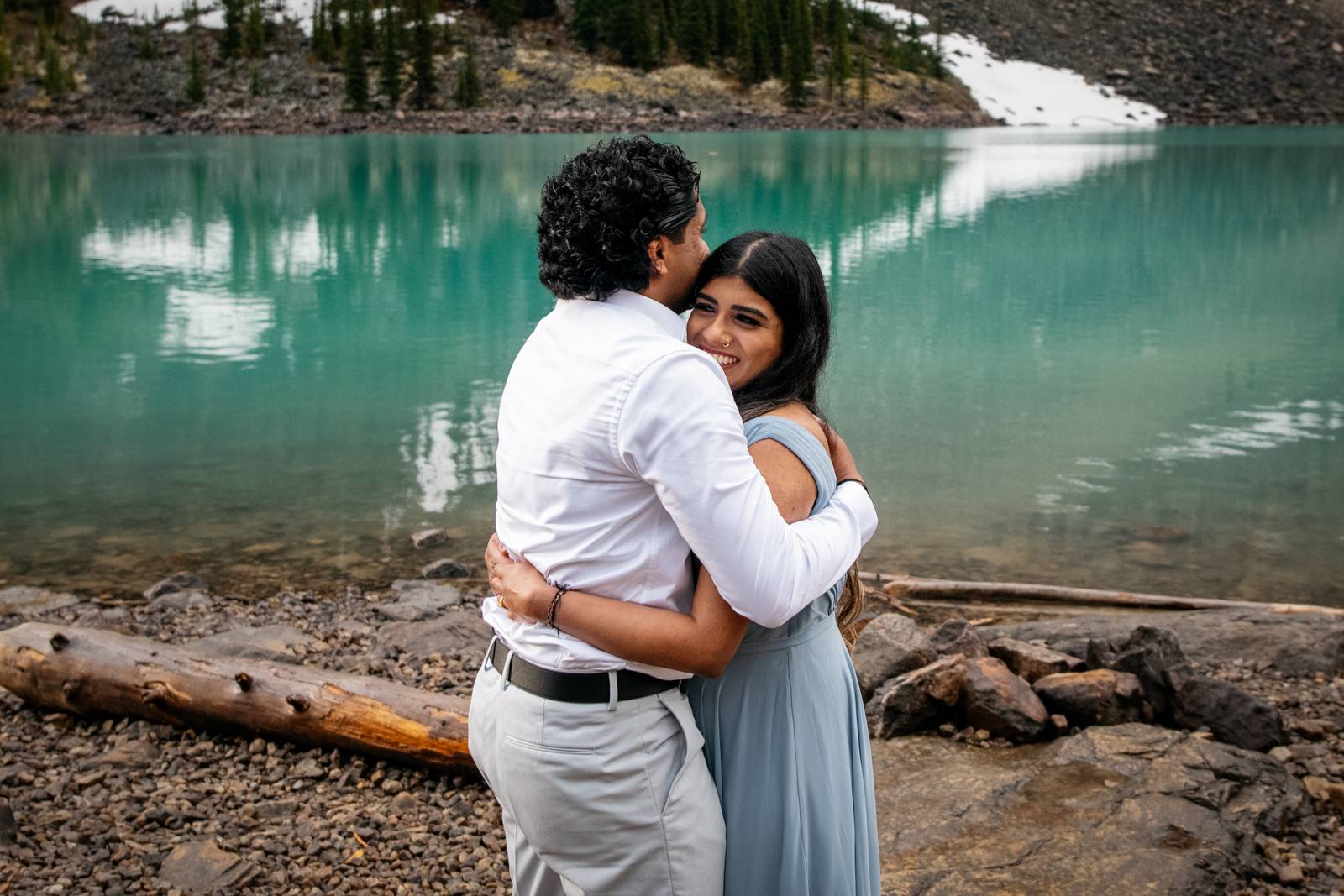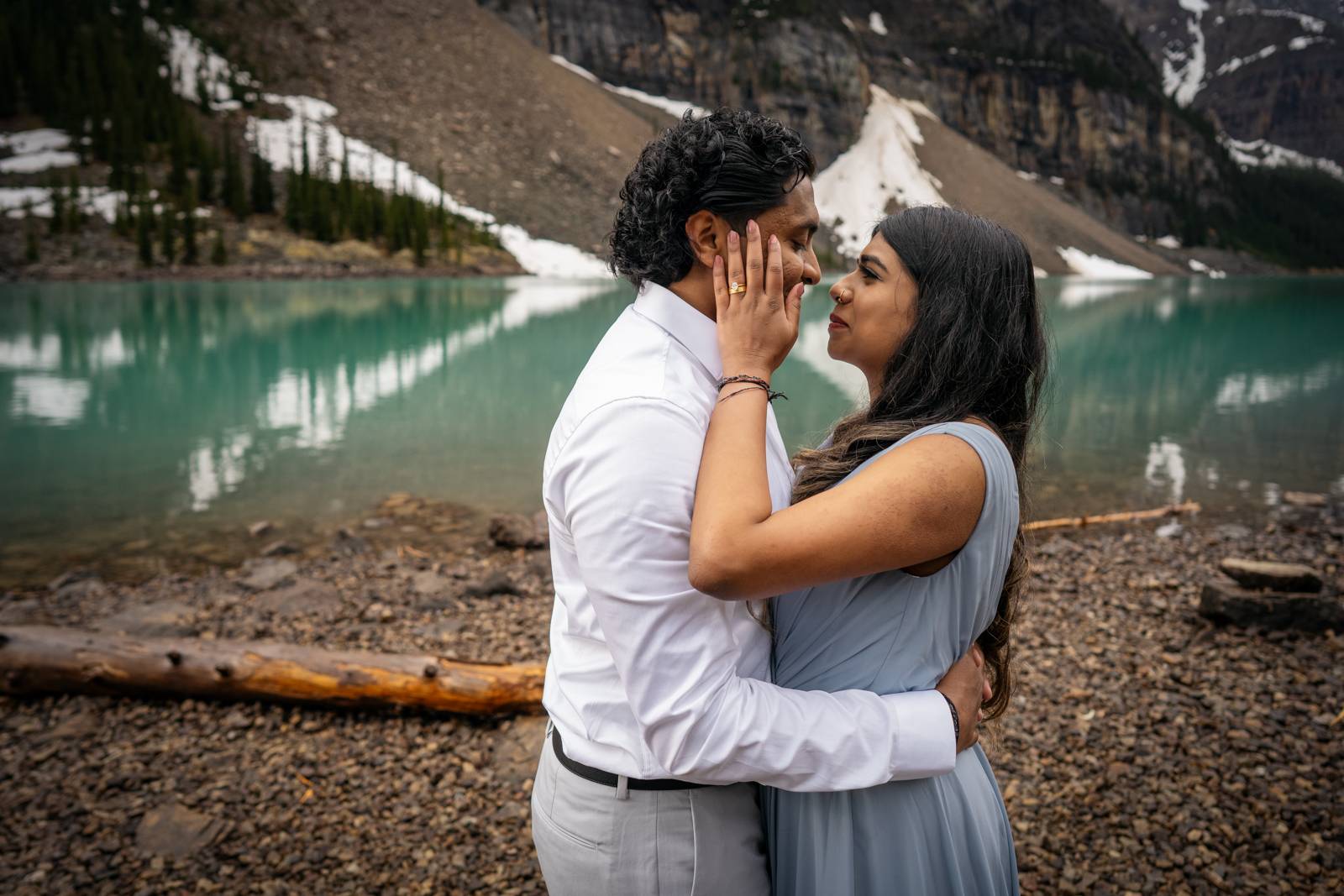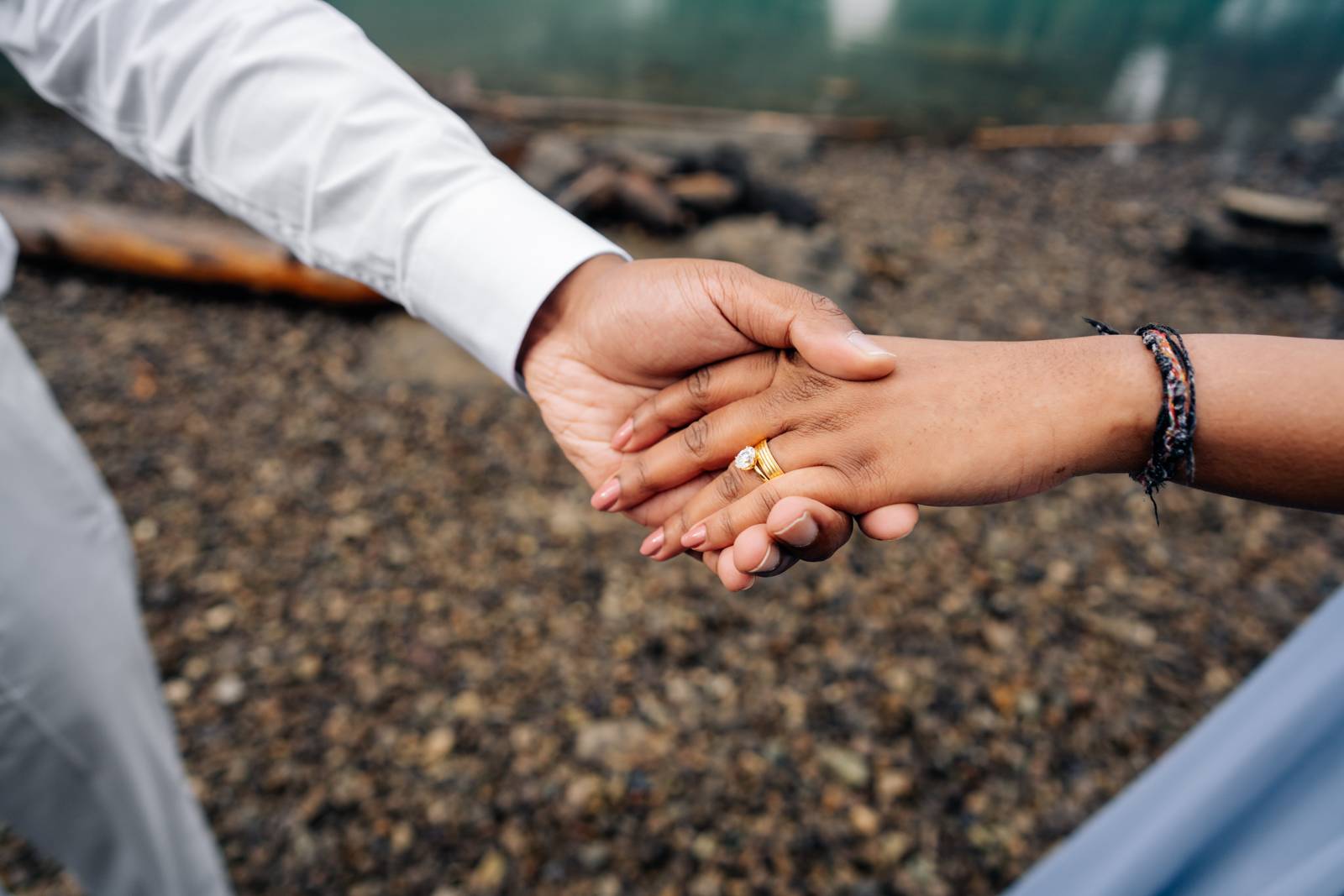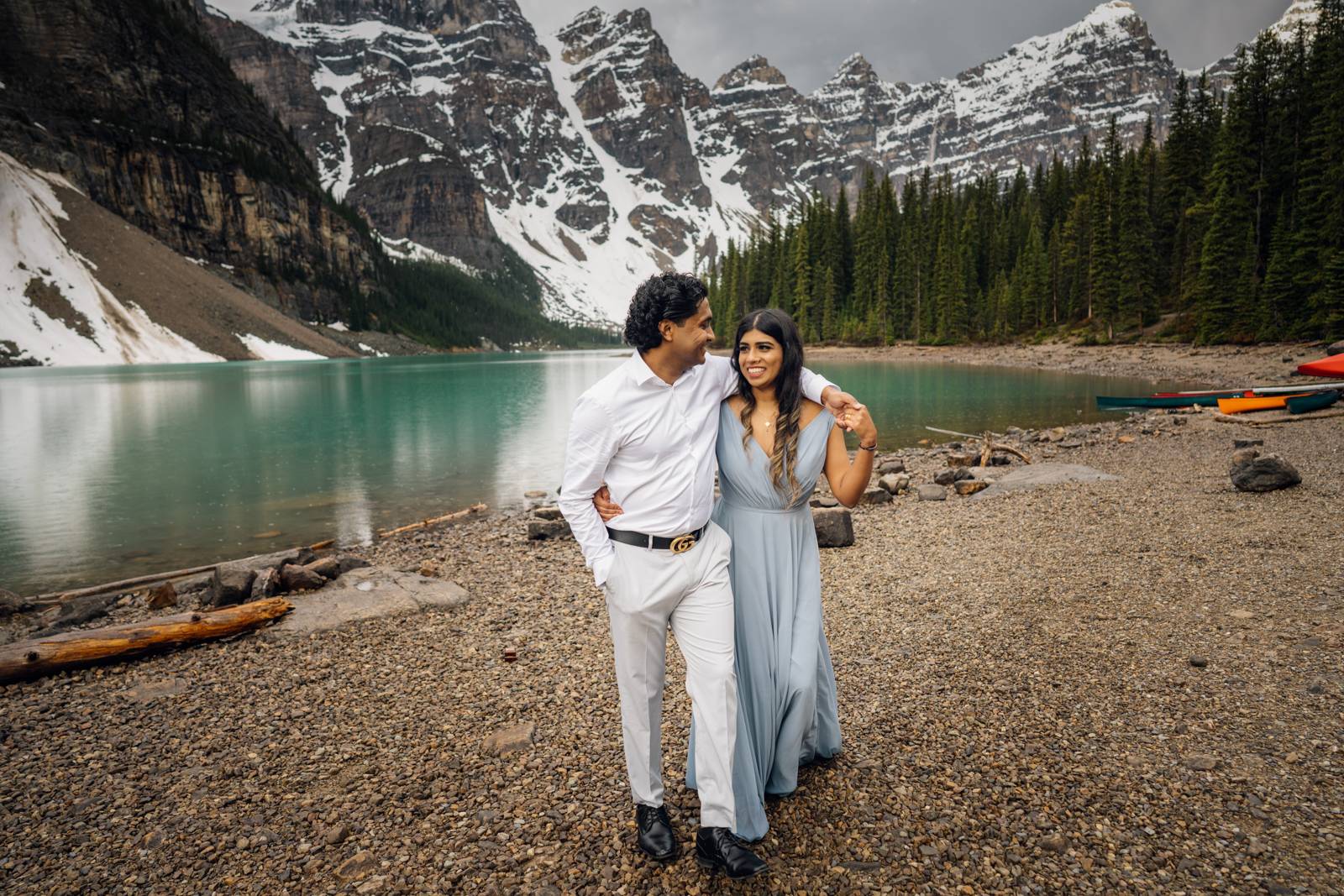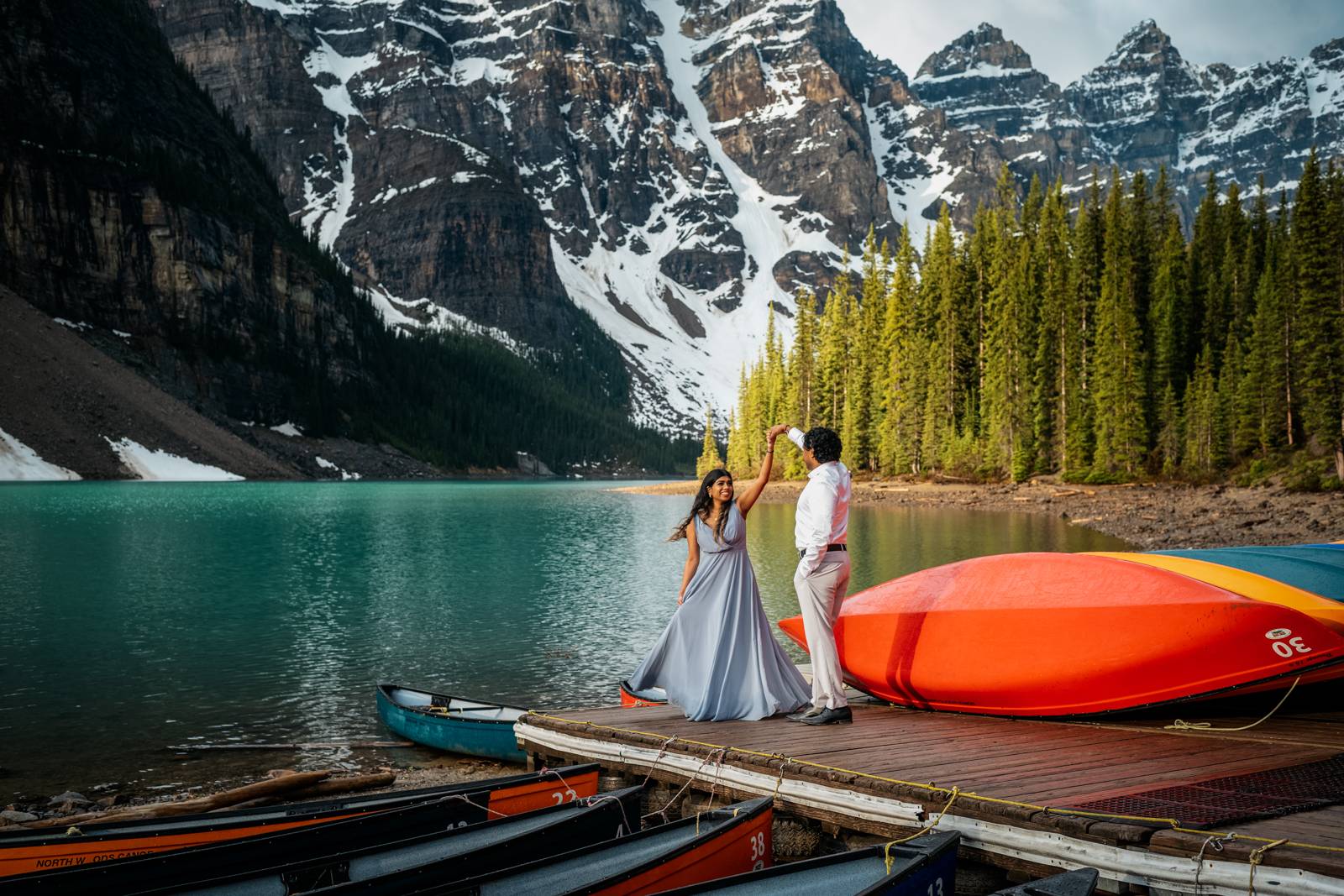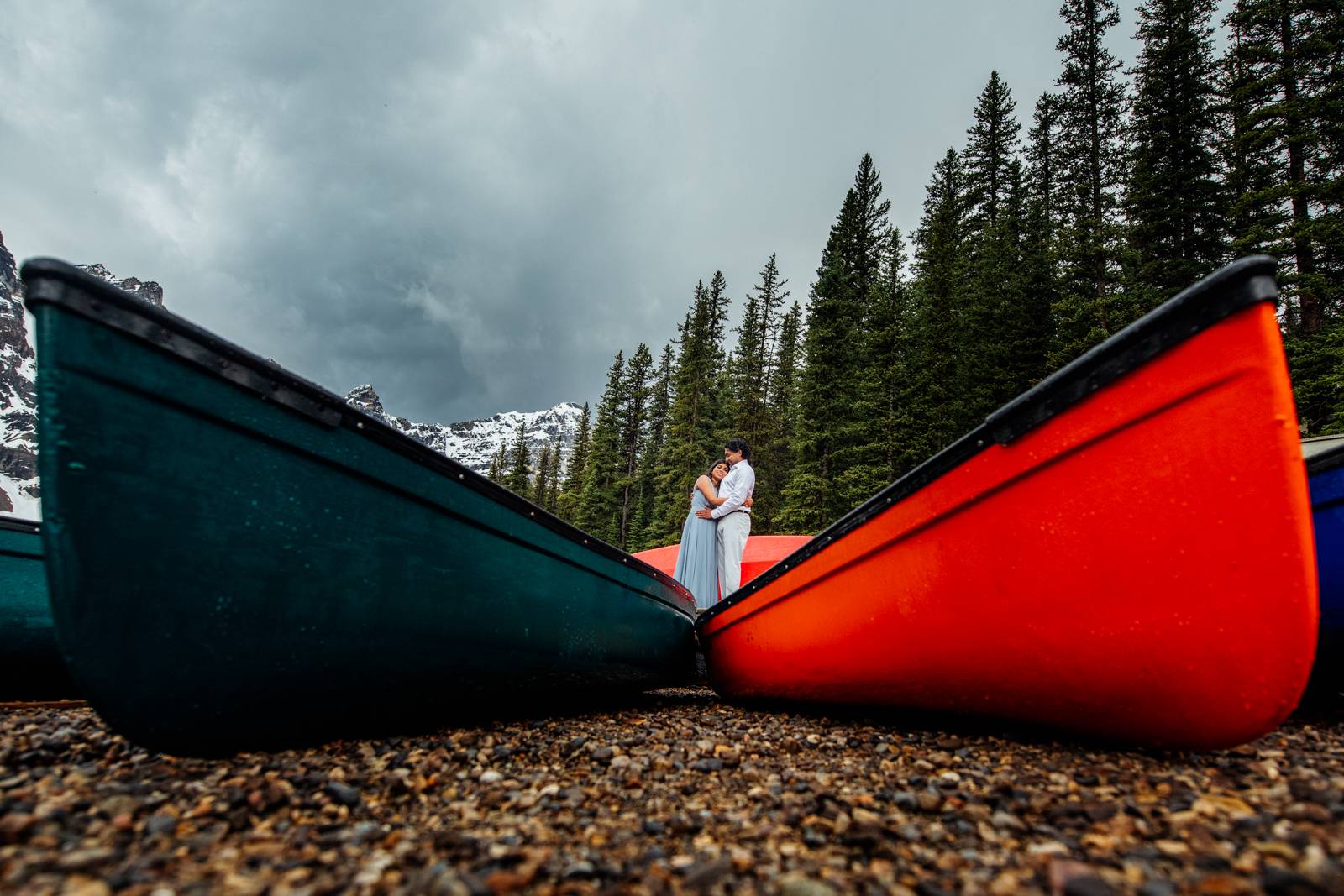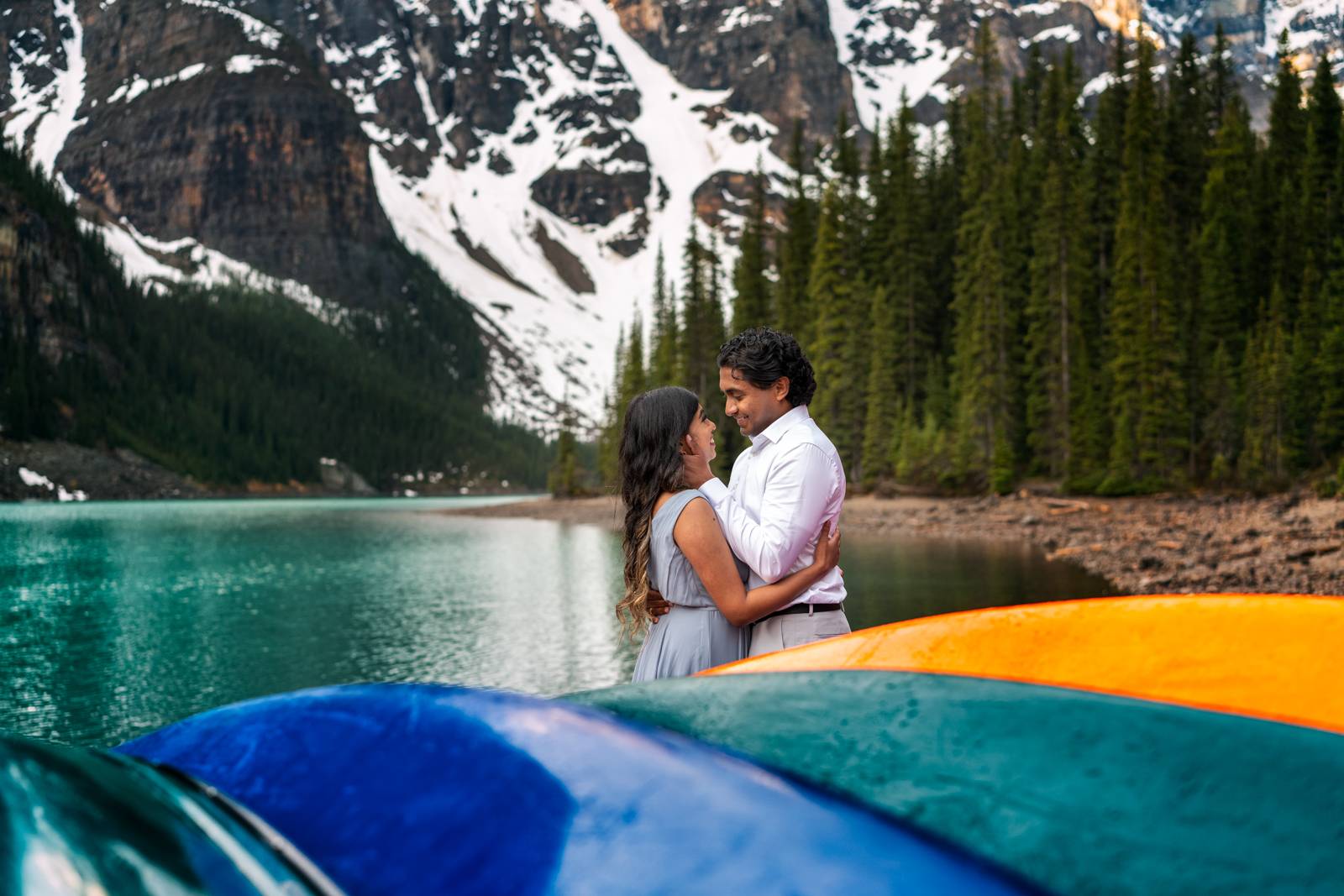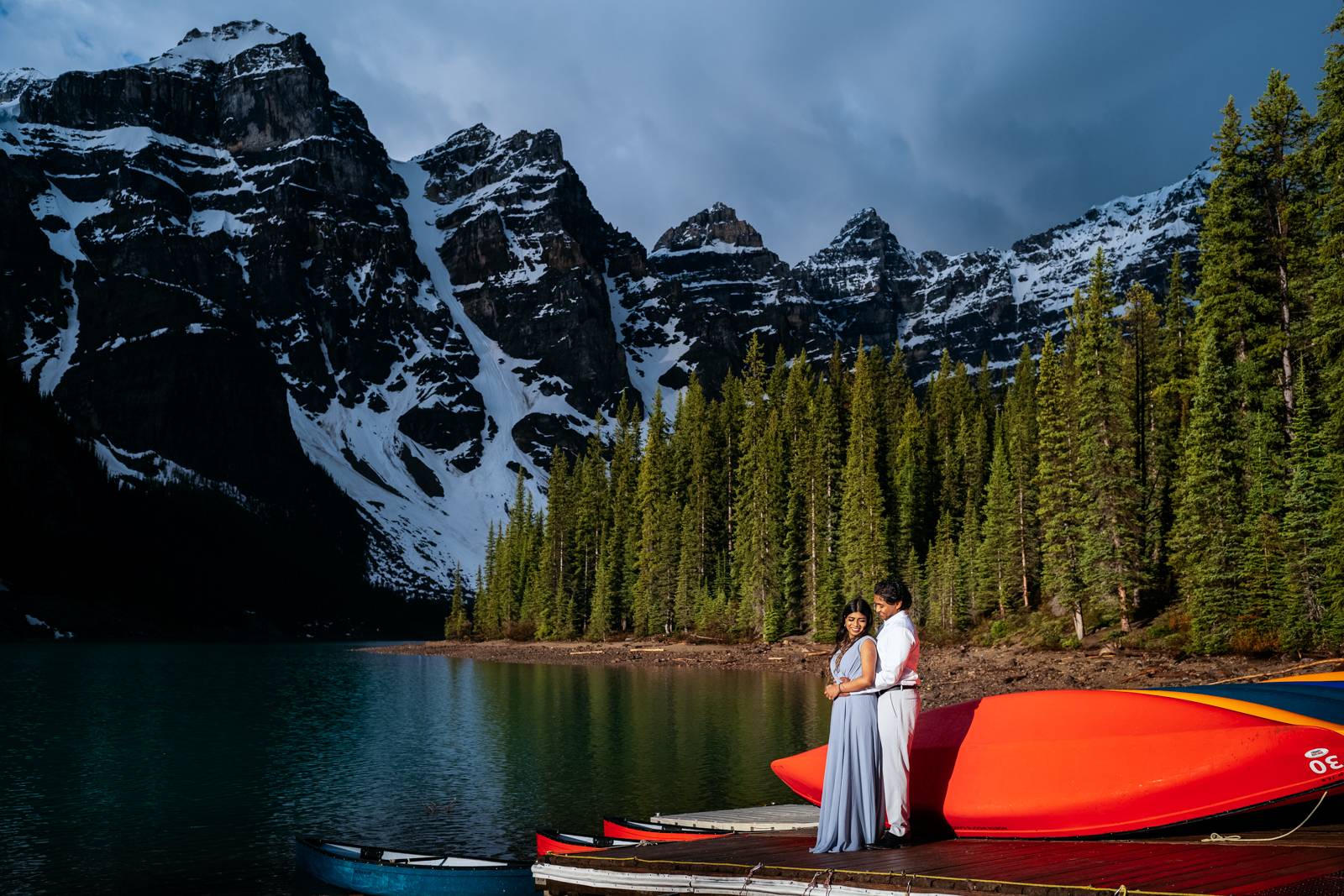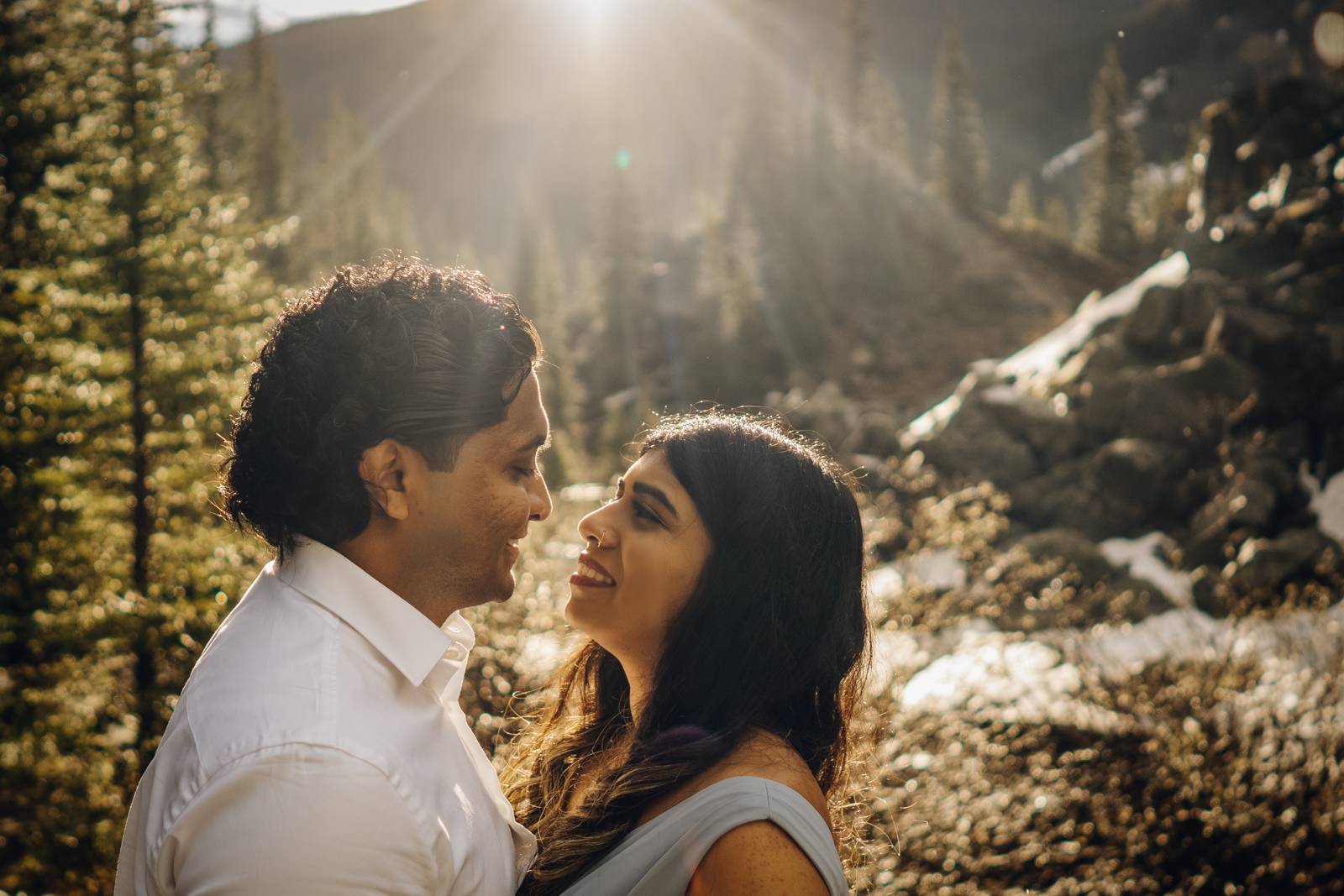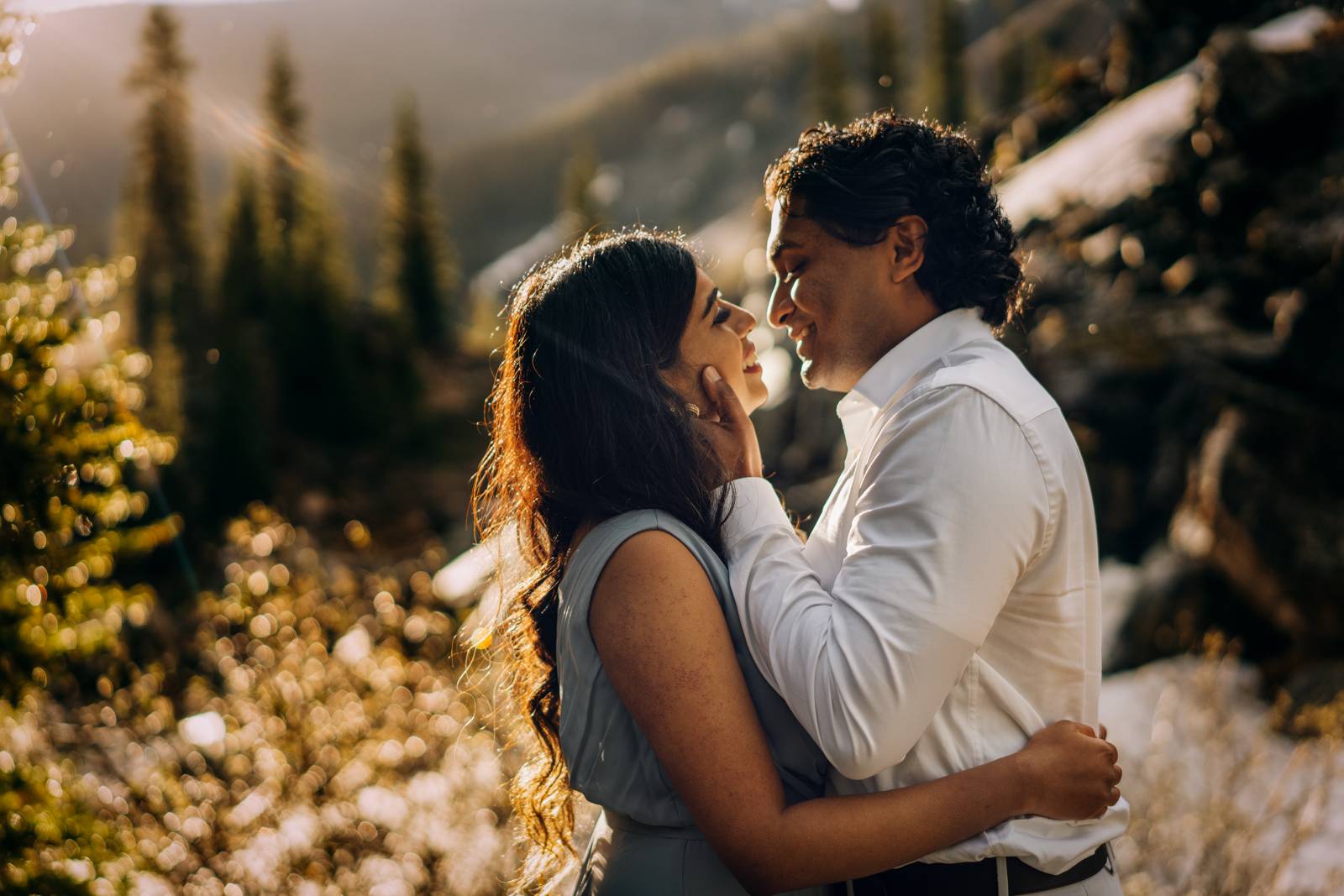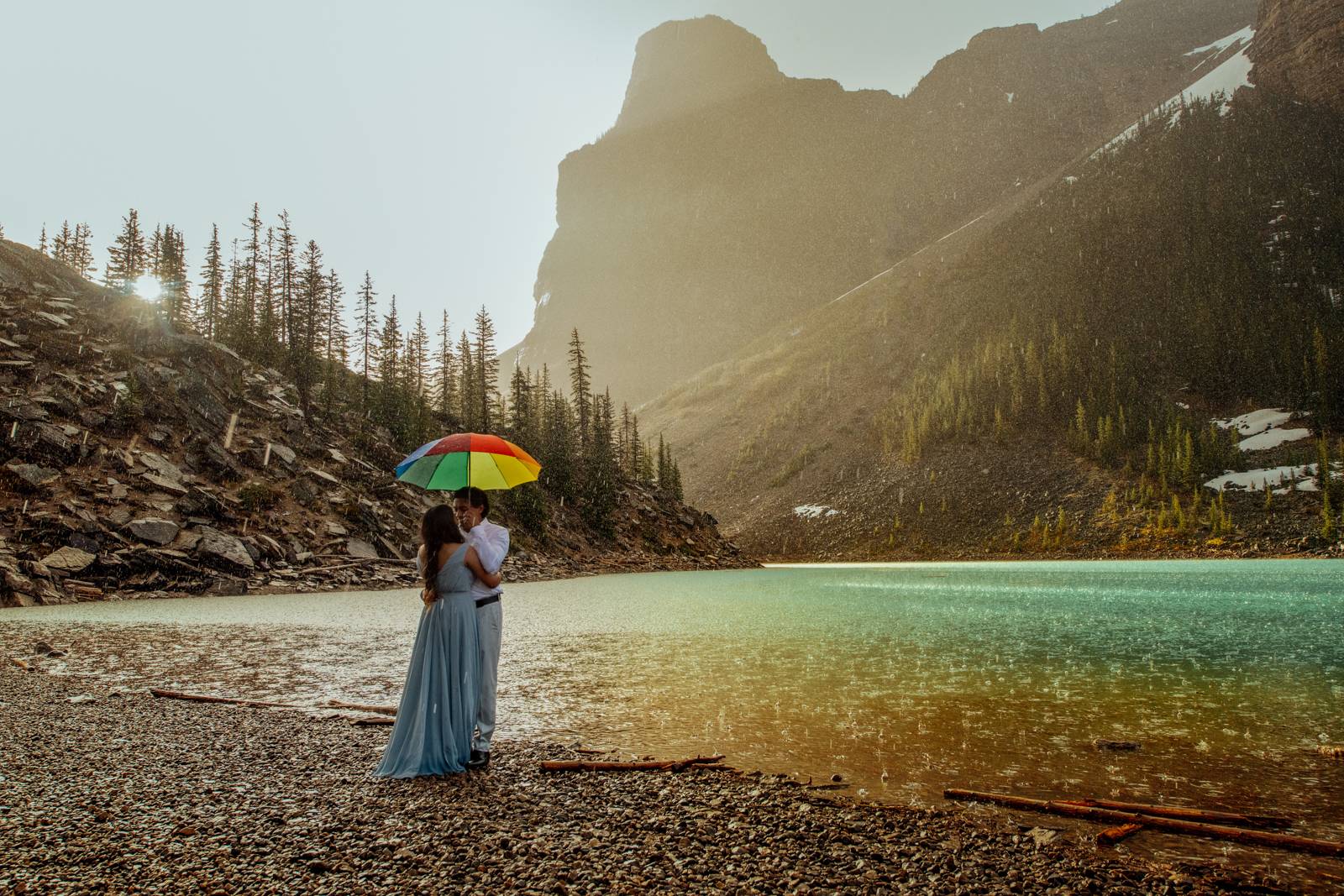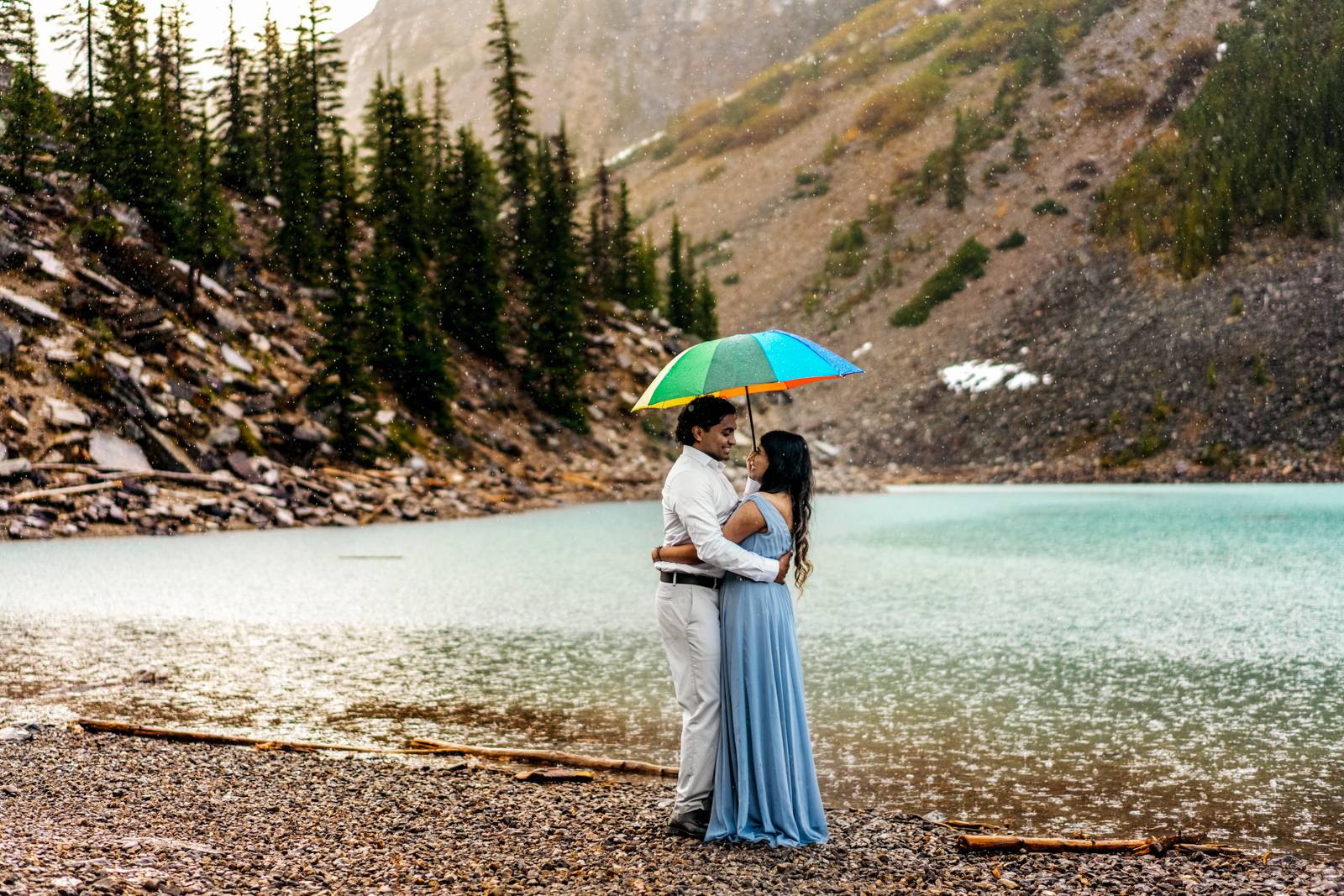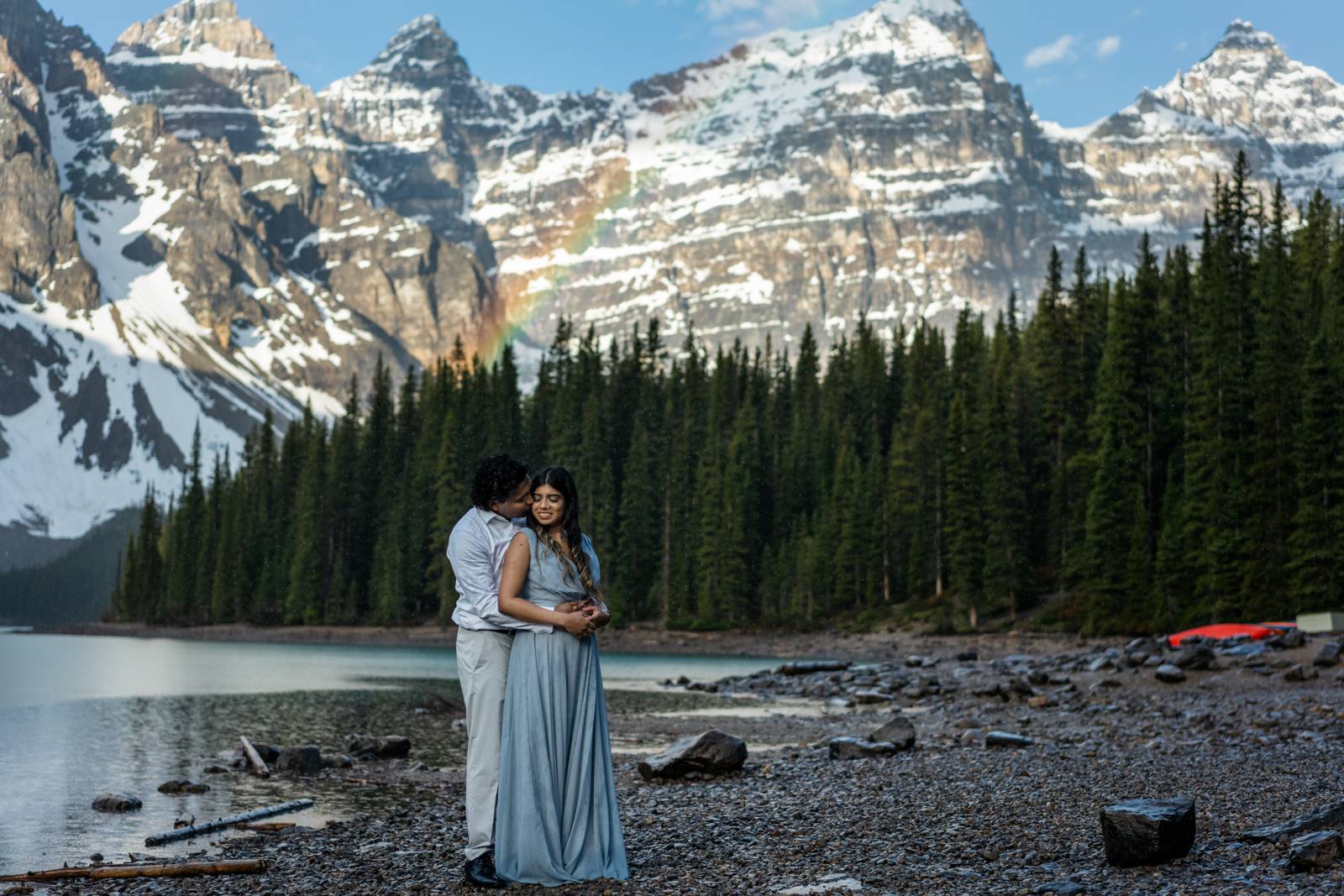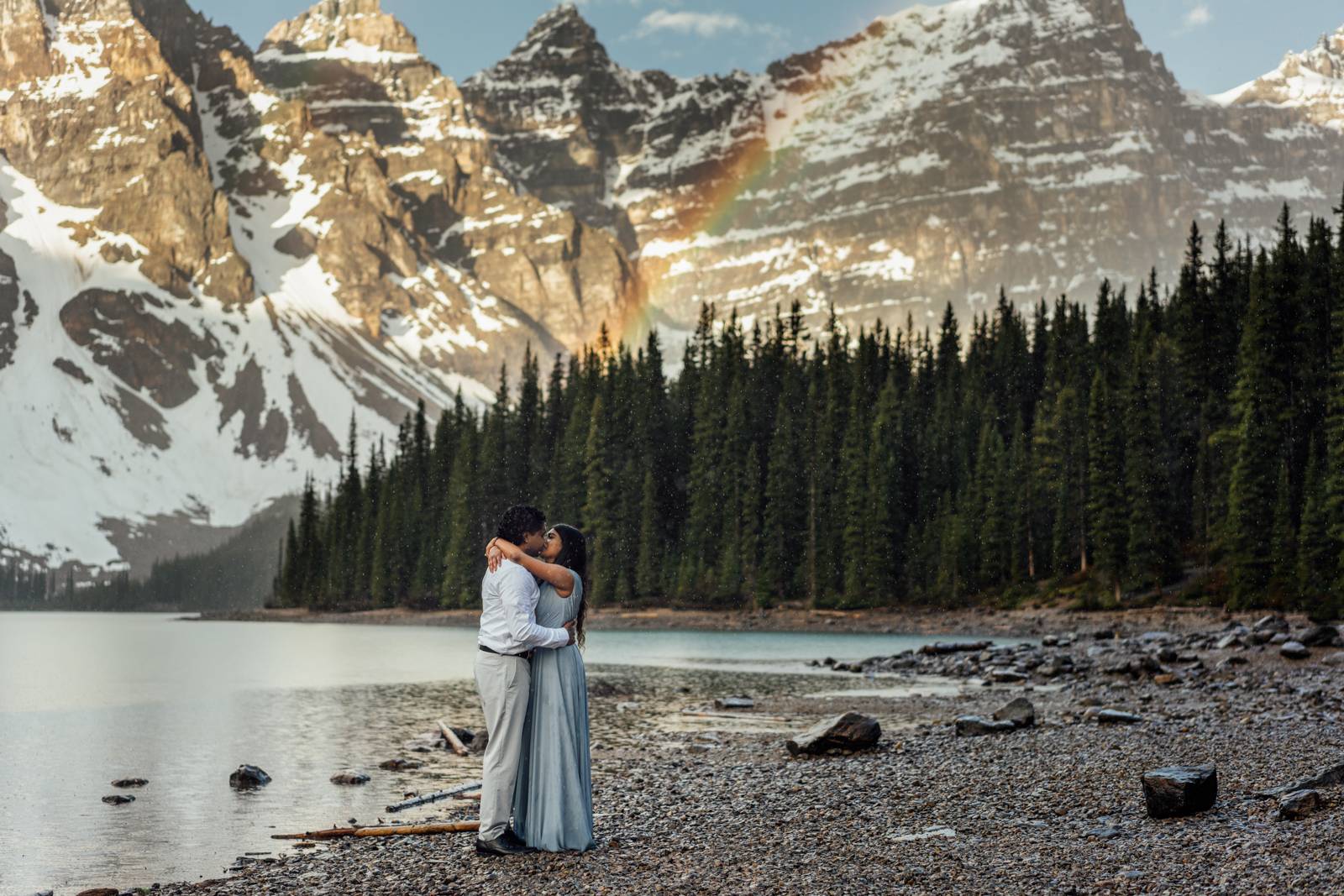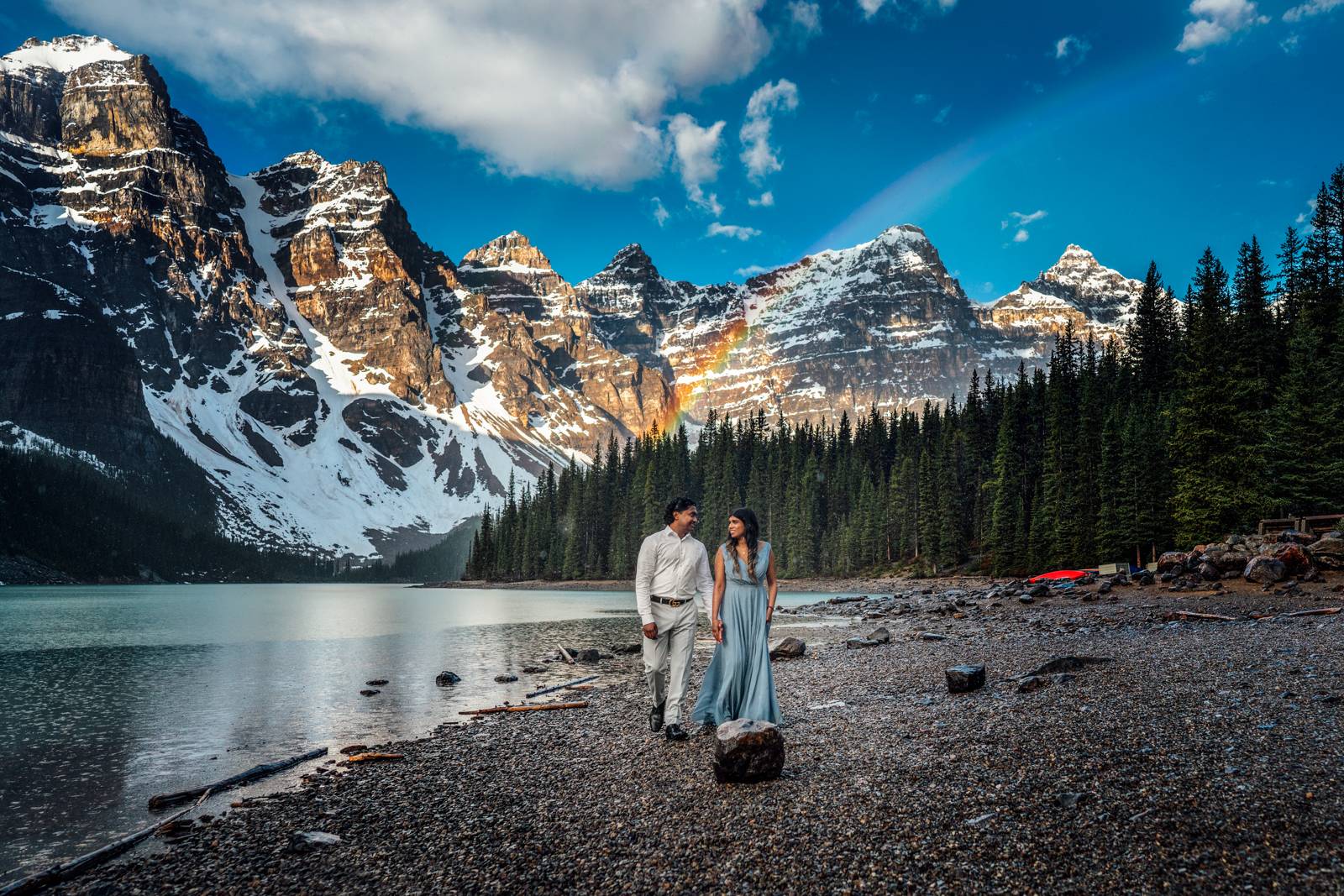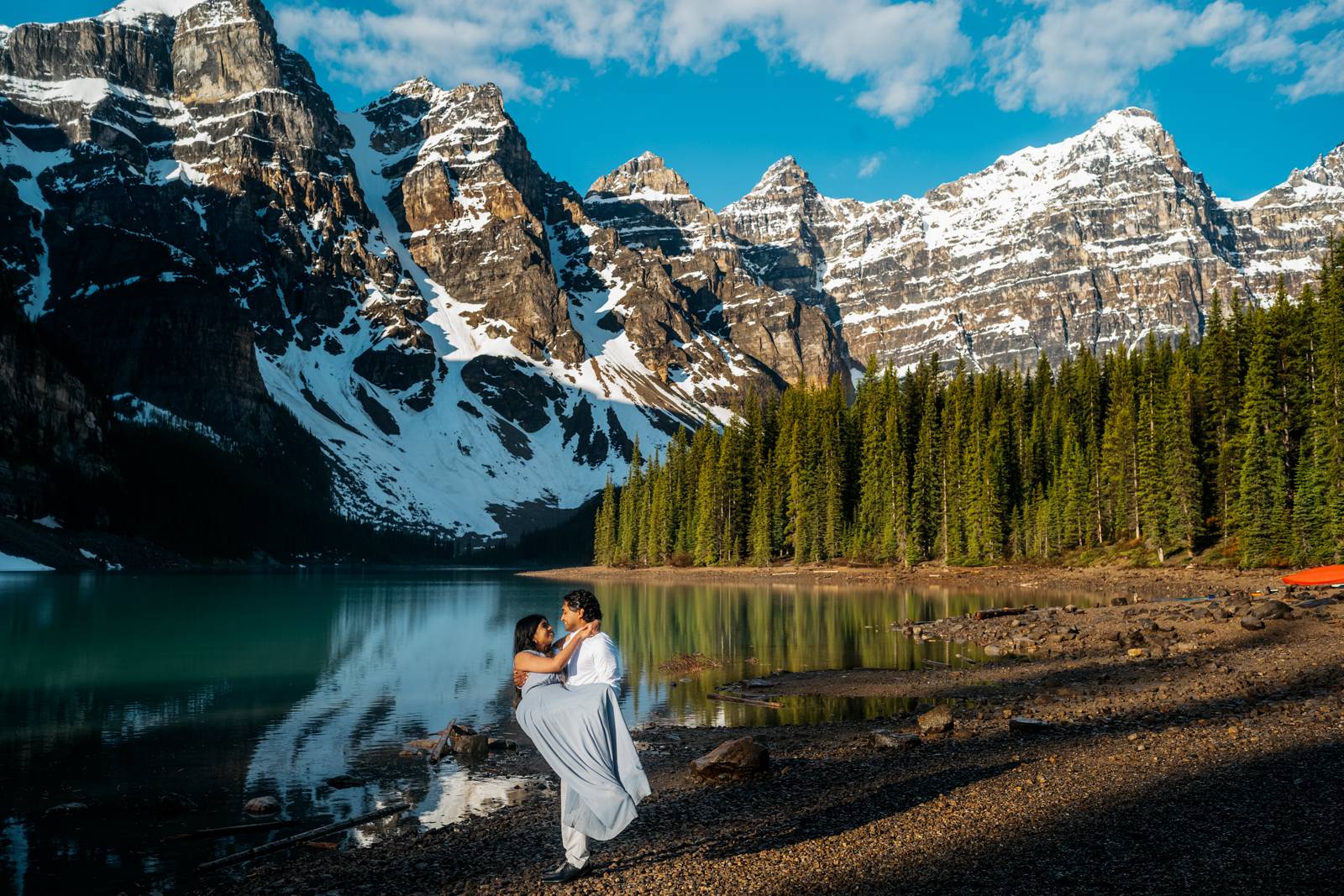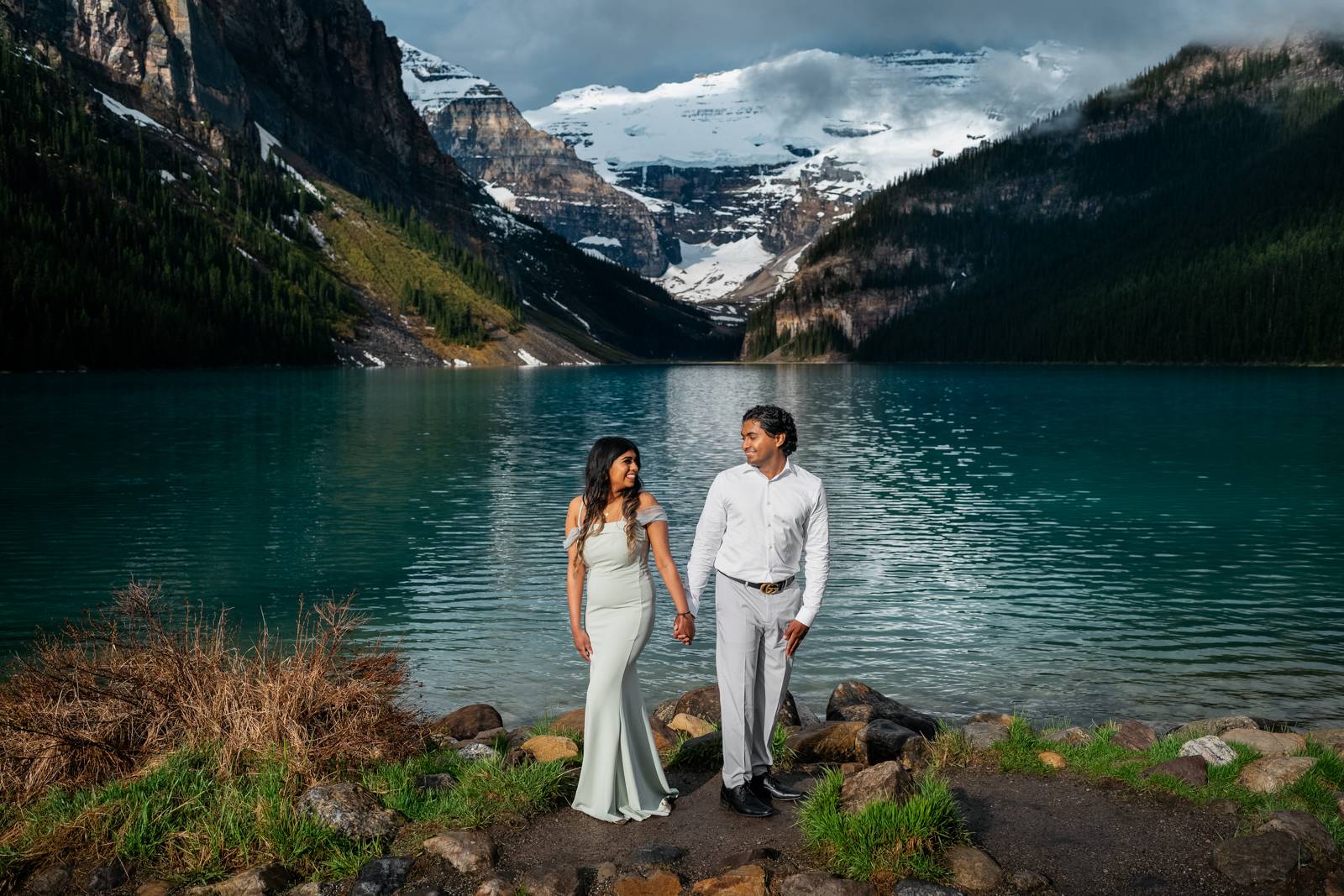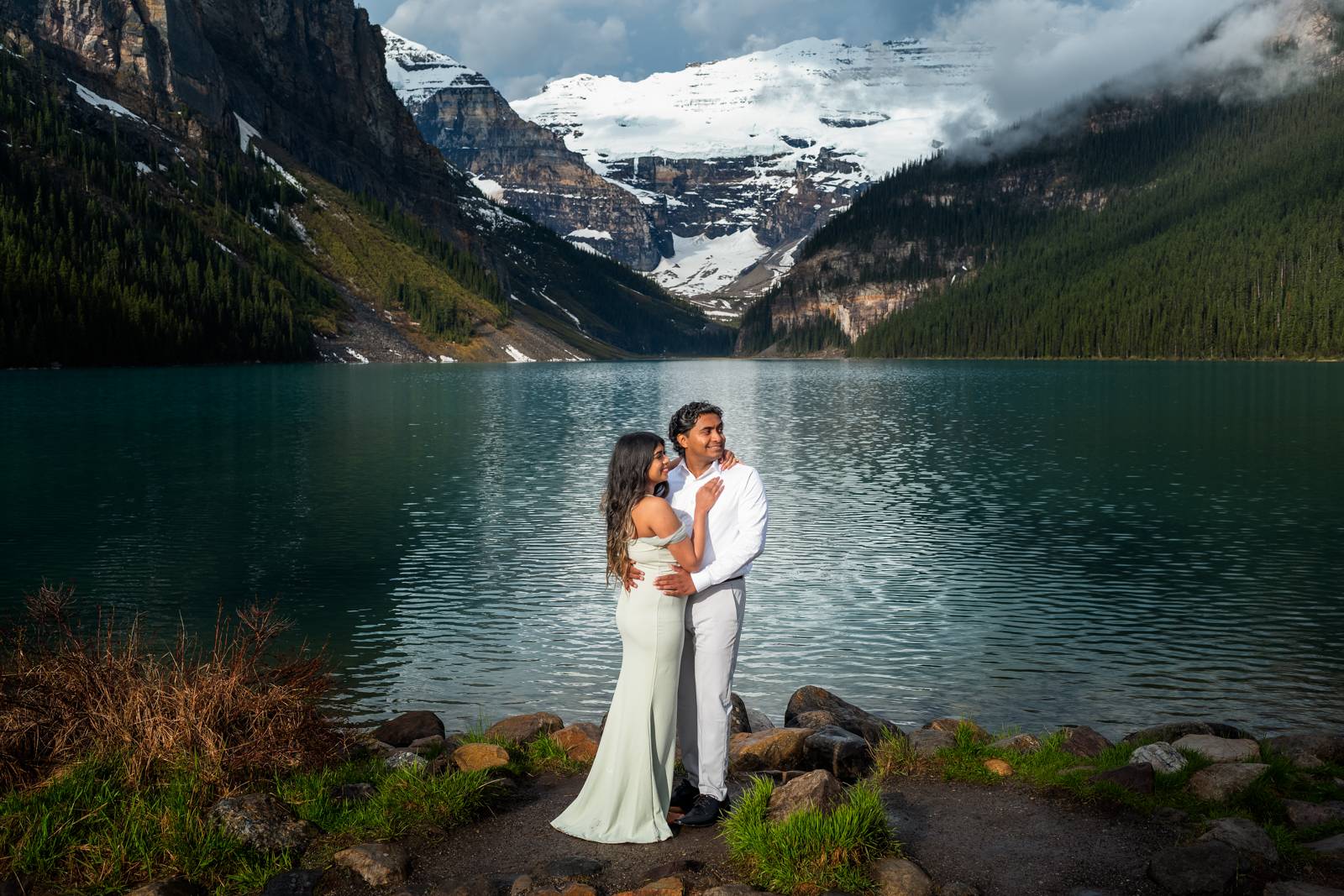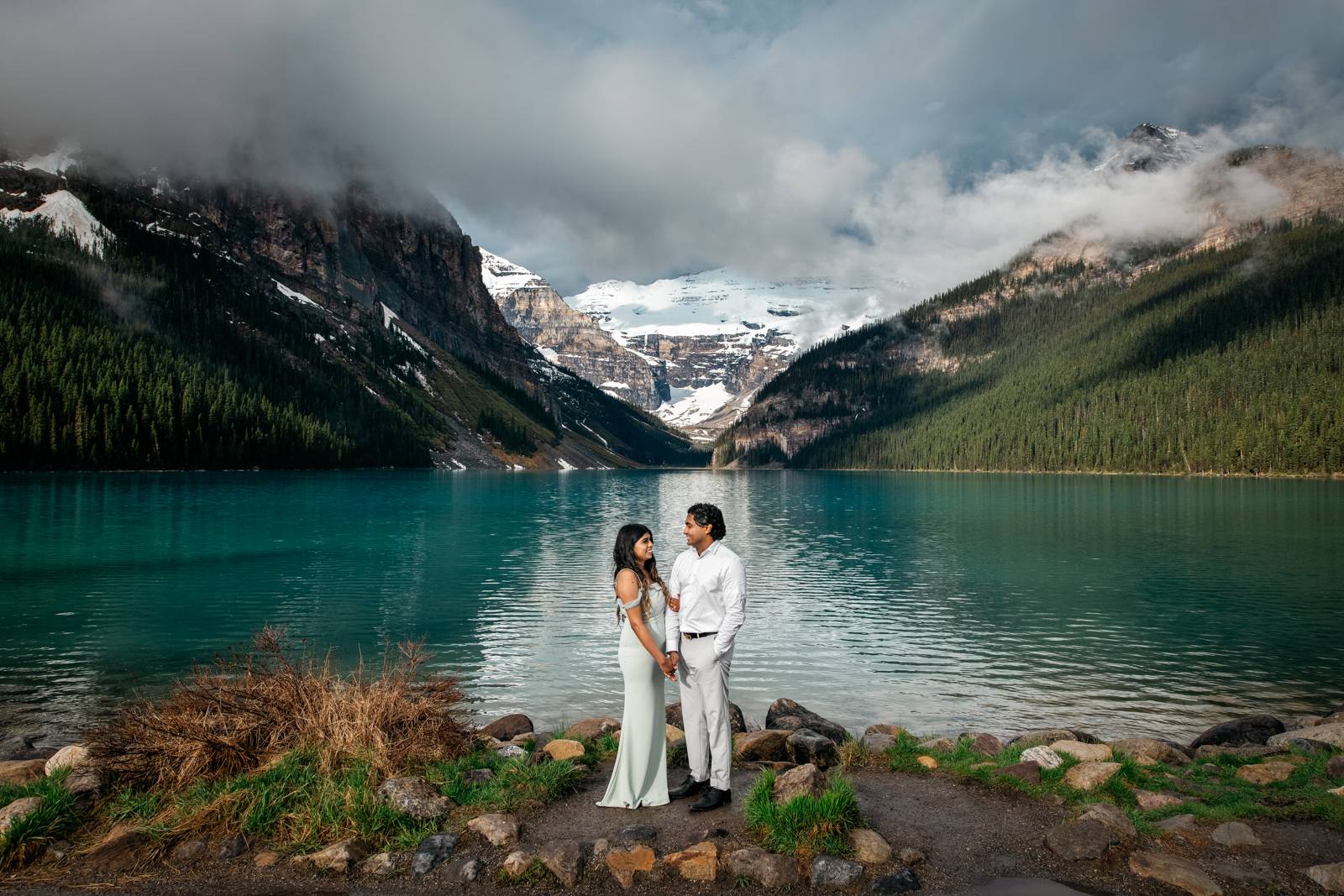 We are Dorota and Marcin, Moraine Lake engagement and proposal photographers taking beautiful mountain photos.
Our work is best described as documentary photography that captures candid moments and artistic portraits during the wedding day.
We also capture couples love in the natural beauty of the Canadian Rocky Mountains.