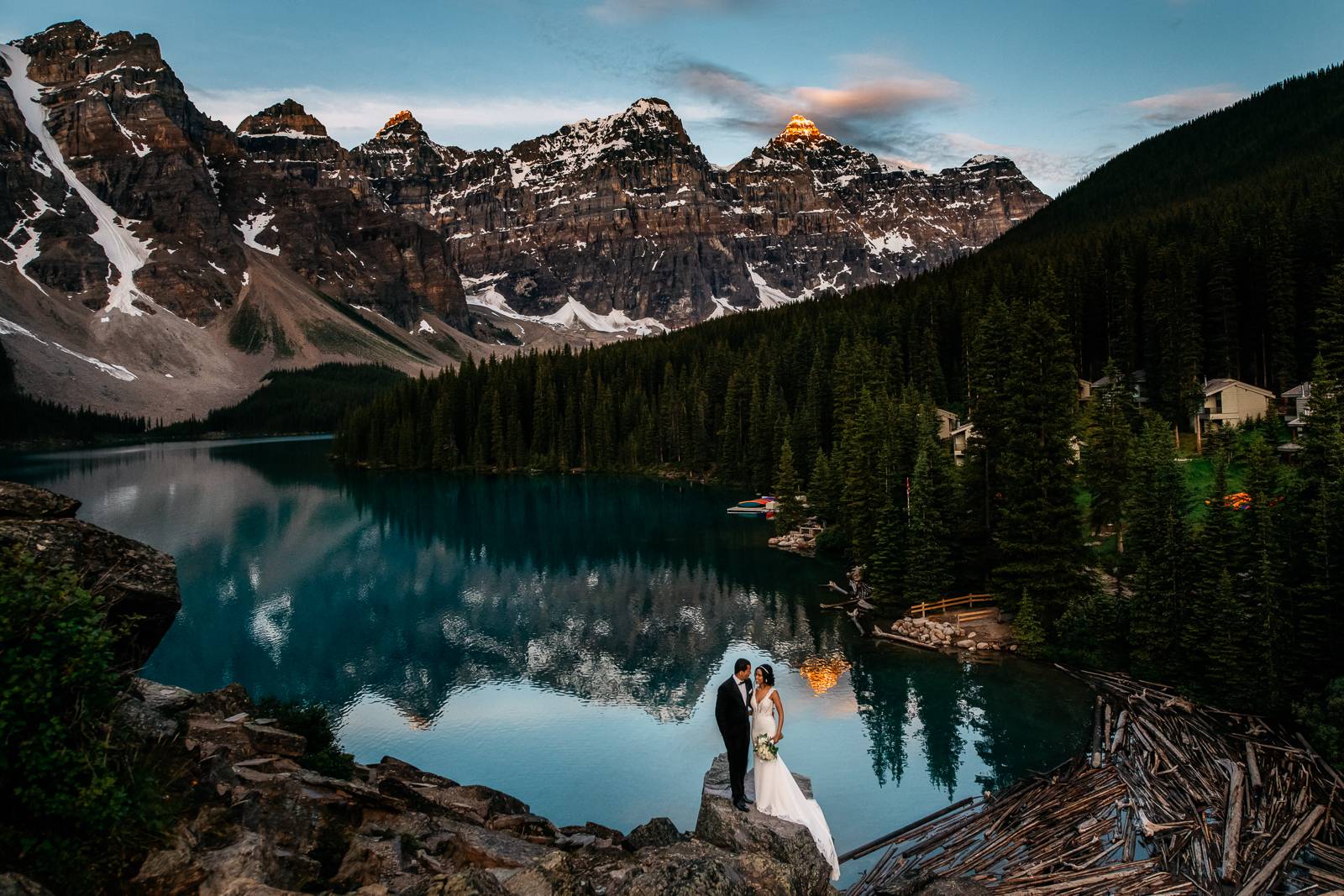 MORAINE LAKE WEDDING PHOTOGFRAPHERS
Betty and Anton wanted to celebrate their pre-wedding in an epic, natural environment.
So, we decided to start our session at spectacular Moraine Lake where we were blessed with a truly stunning sunrise.
Later Betti changed her outfit to the black elegant dress and we continued taking portraits at Lake Louise.
At the third location our lovely couple changed again to their wedding clothes. We took perfect photos at the Lake and the wooden bridge.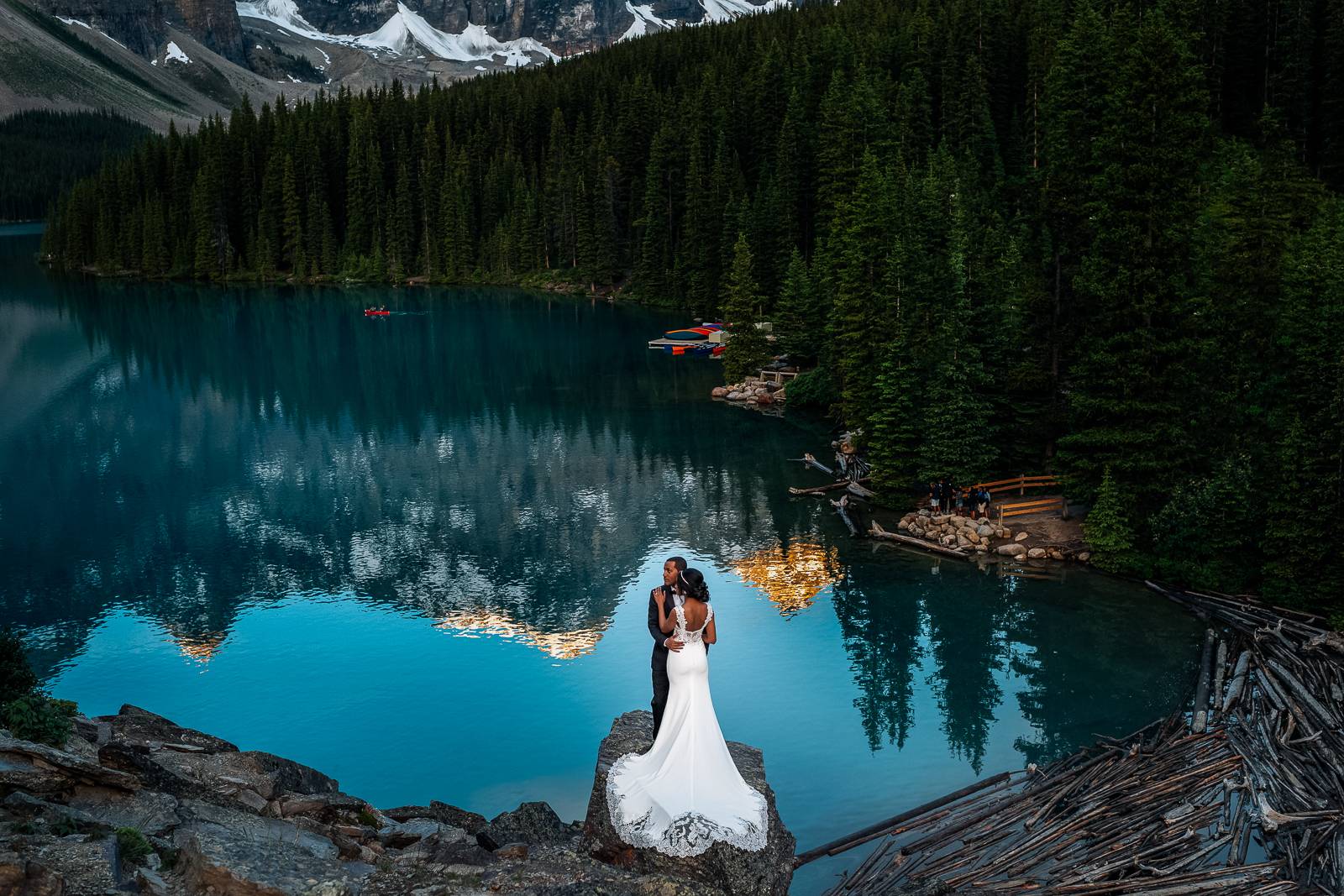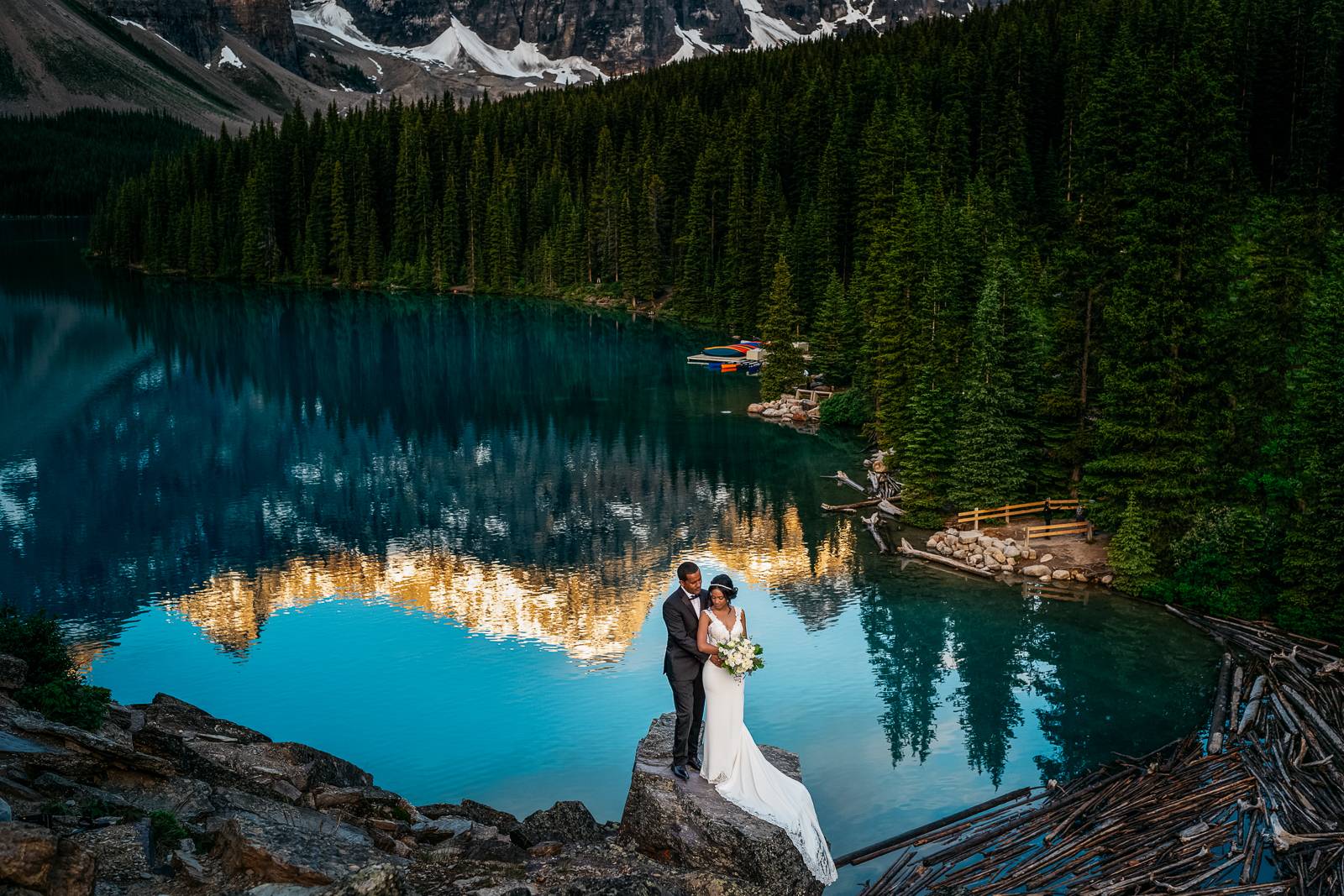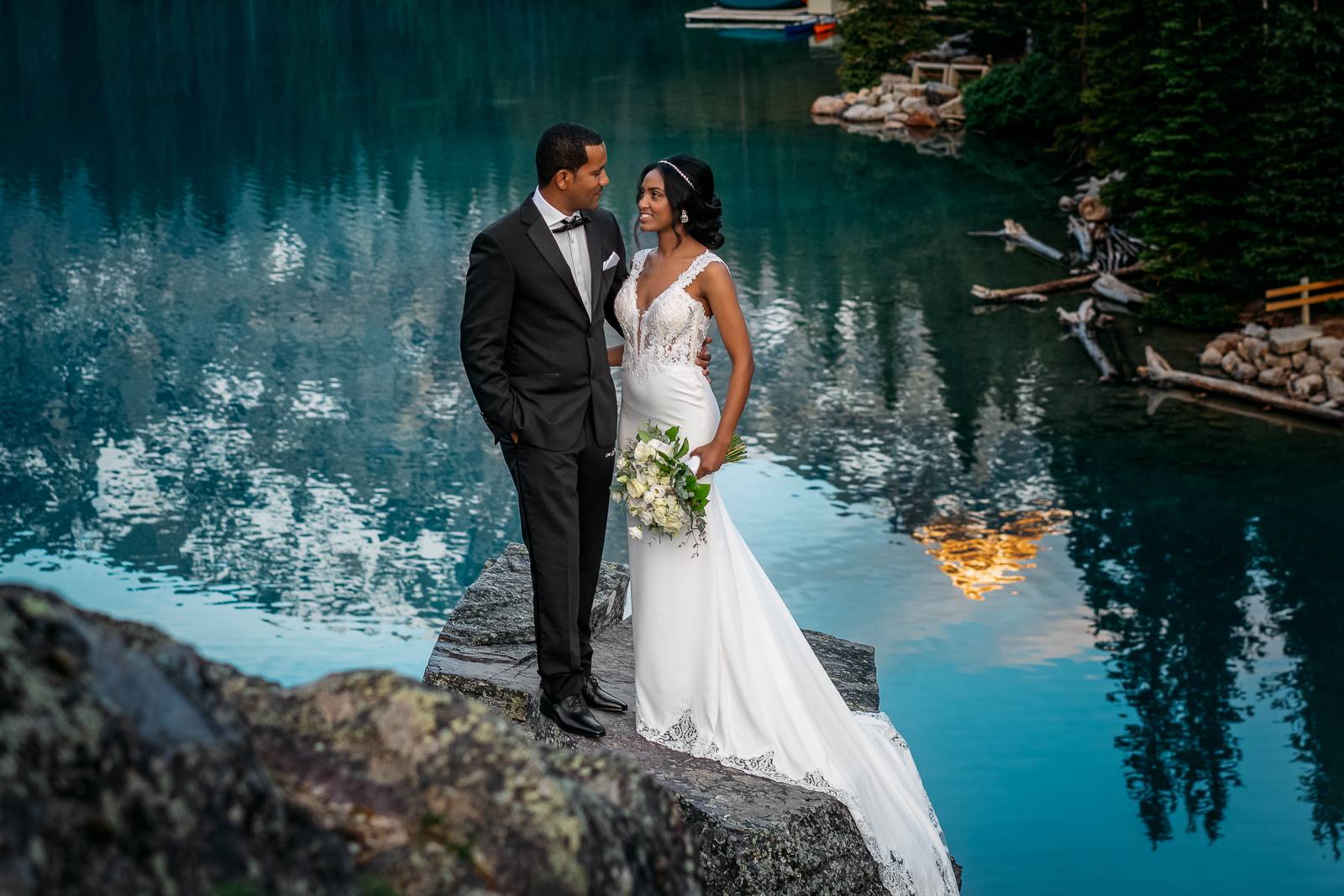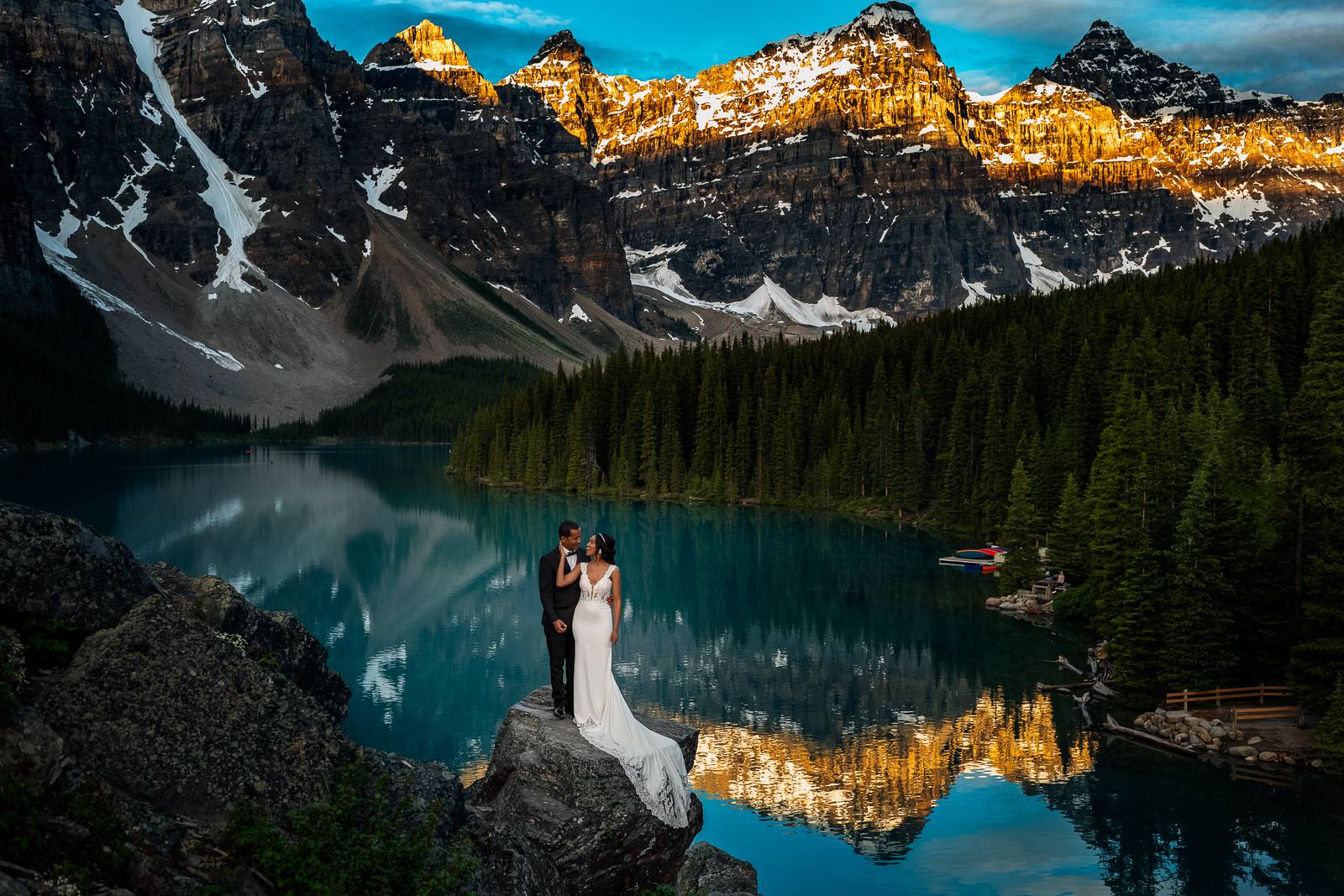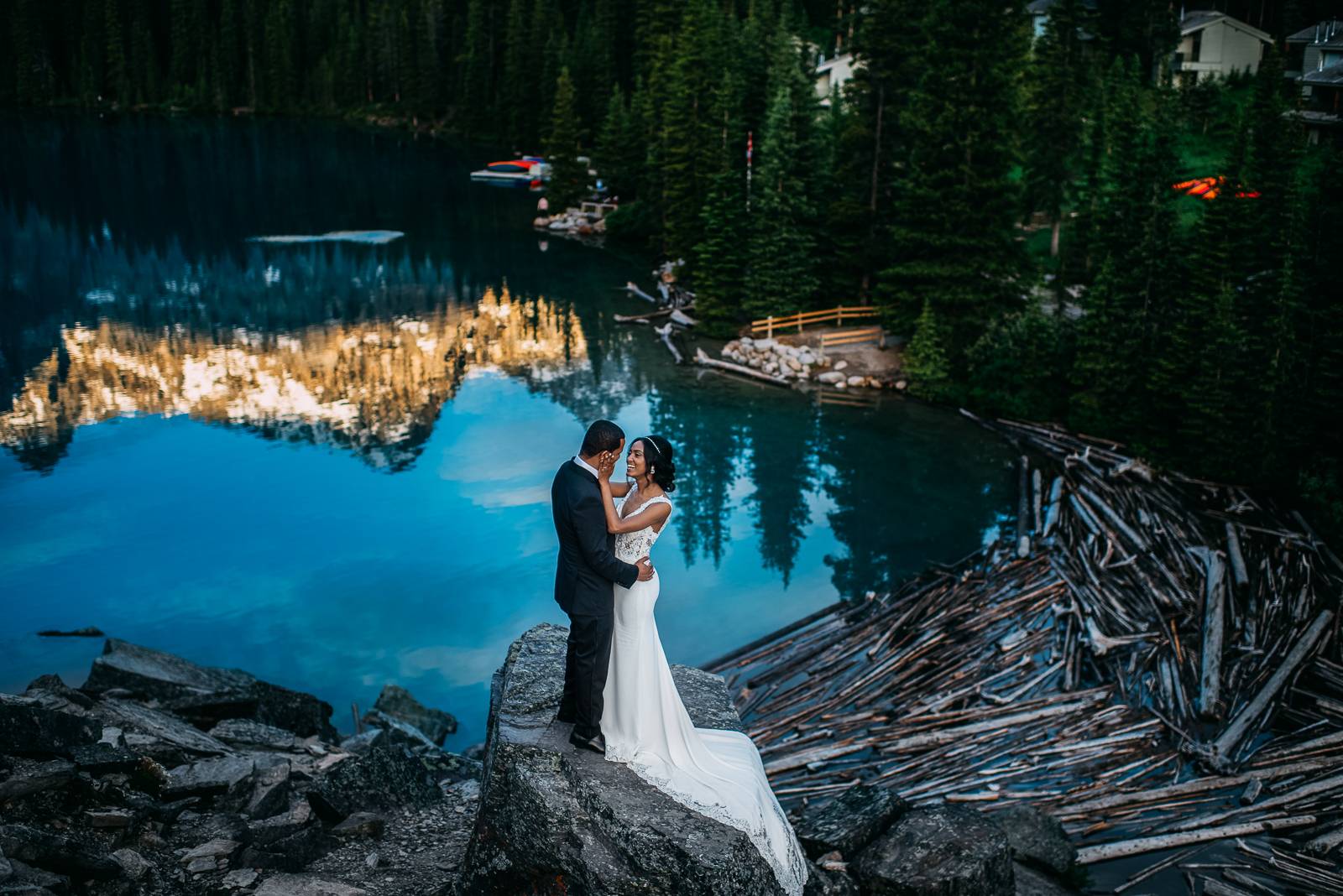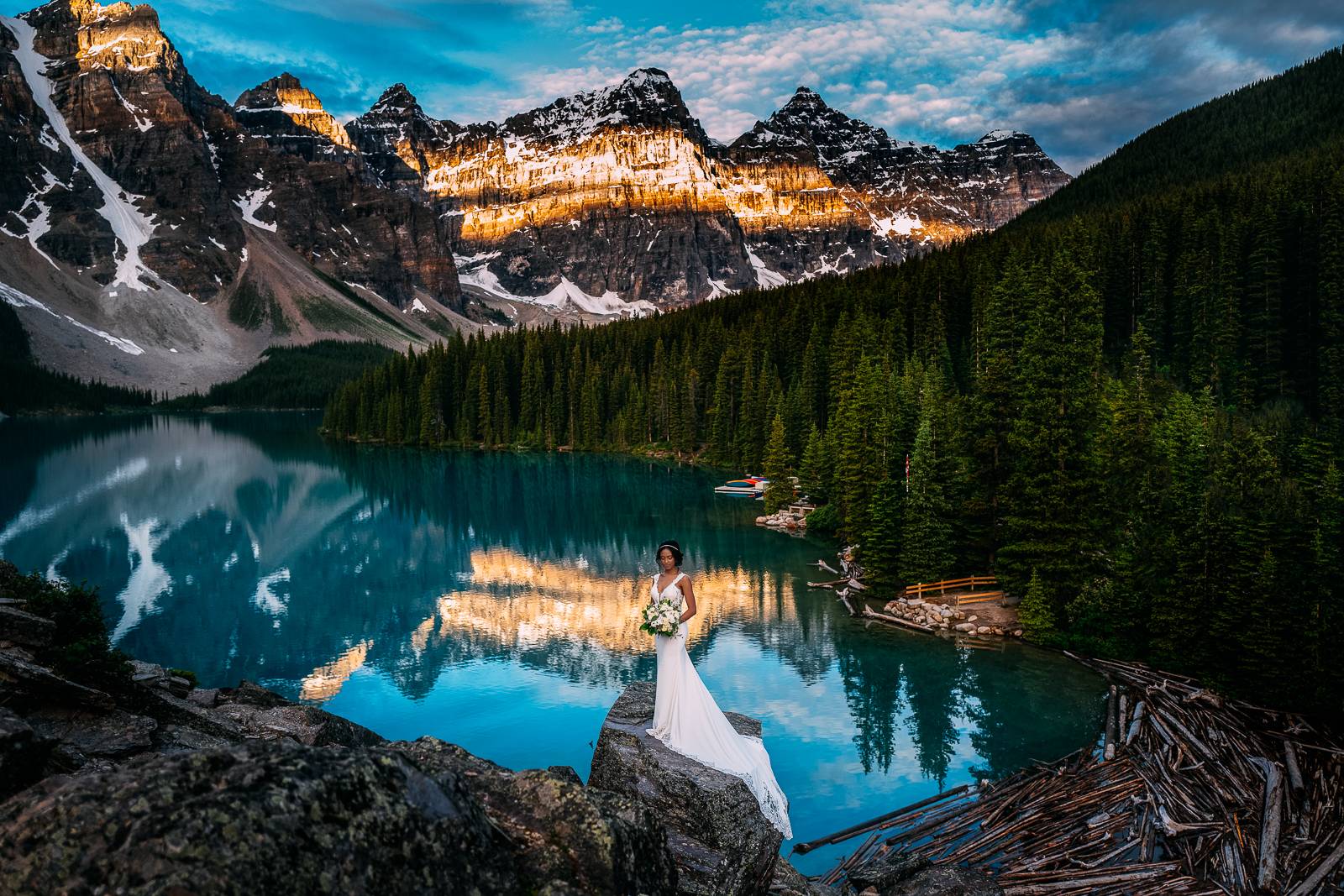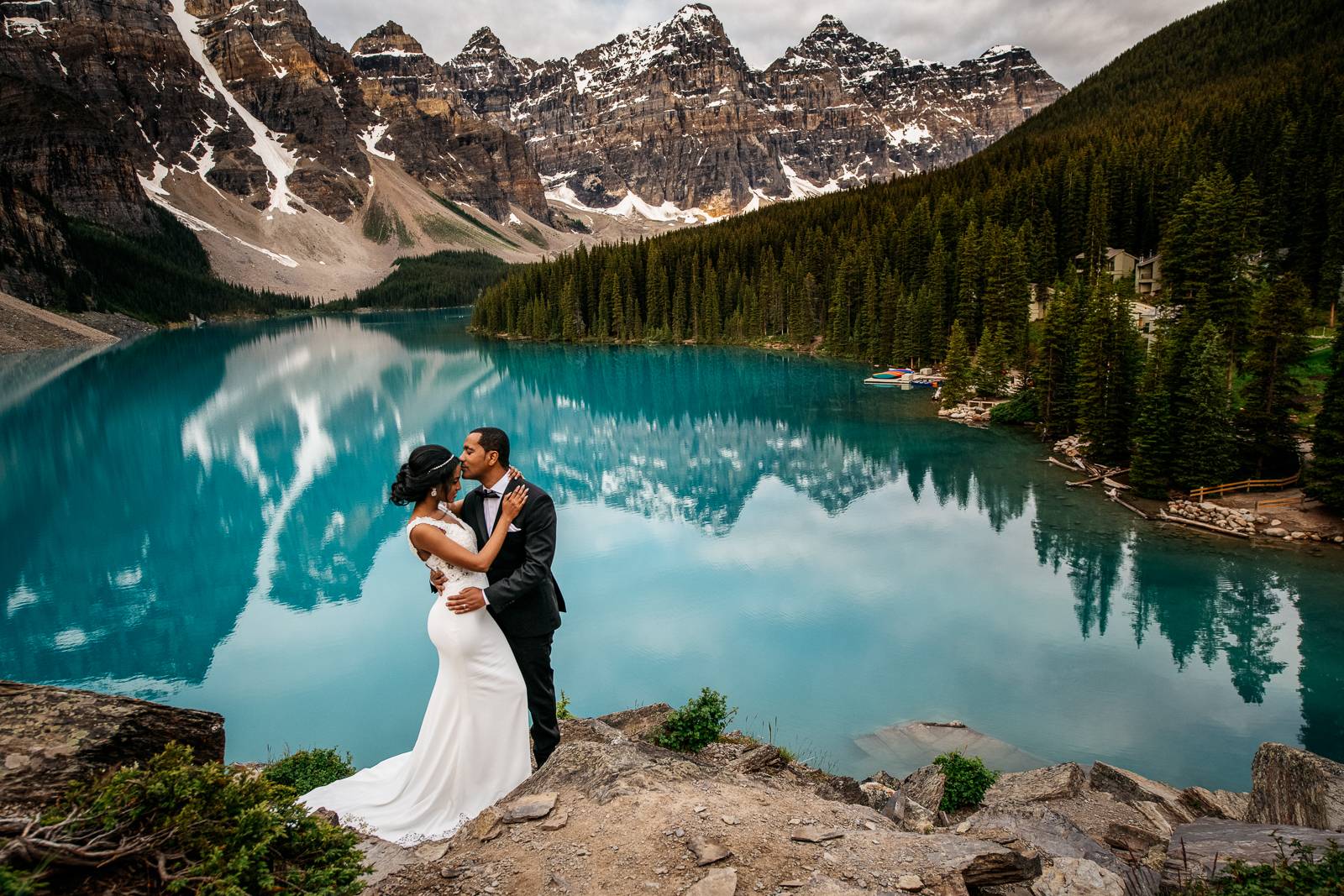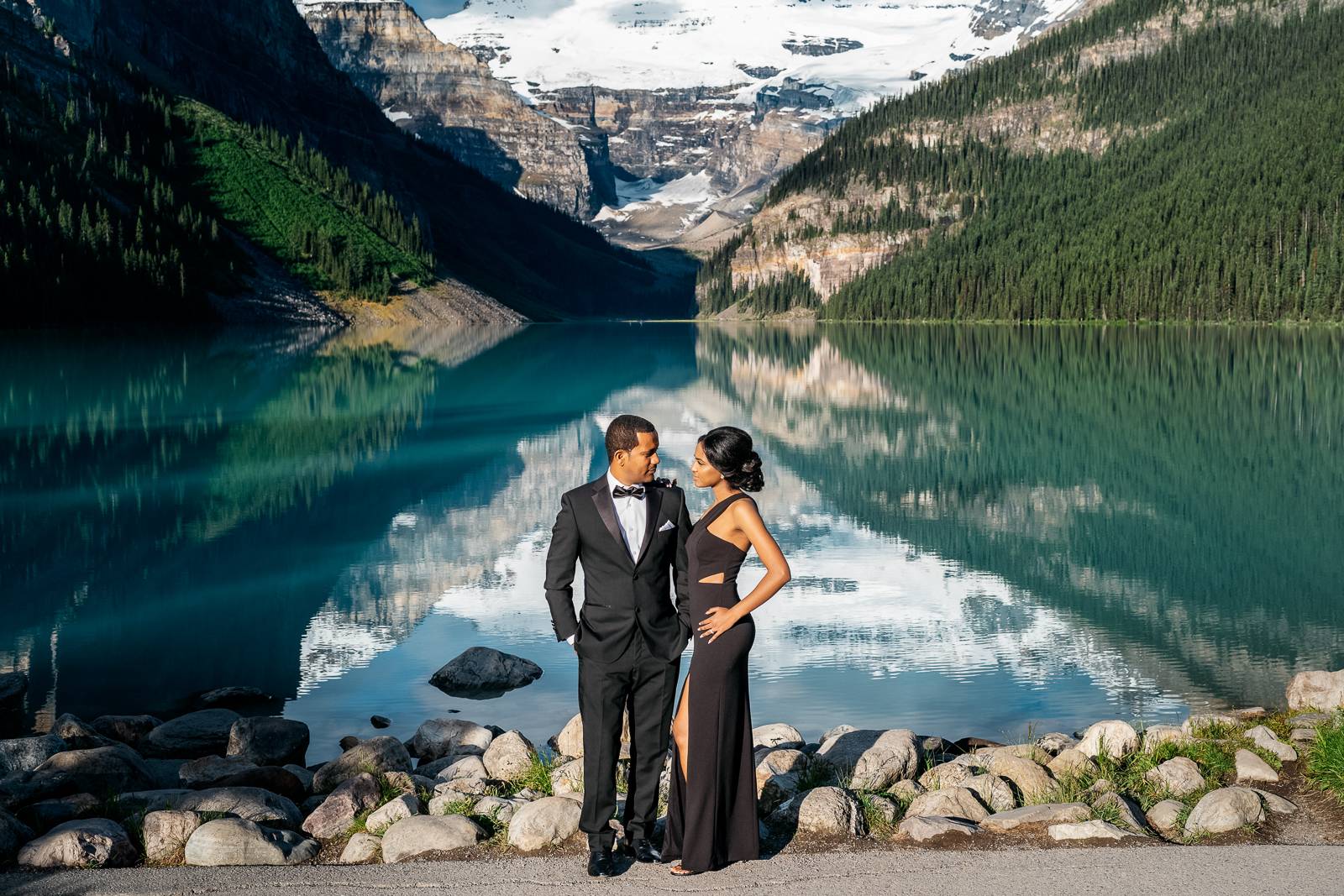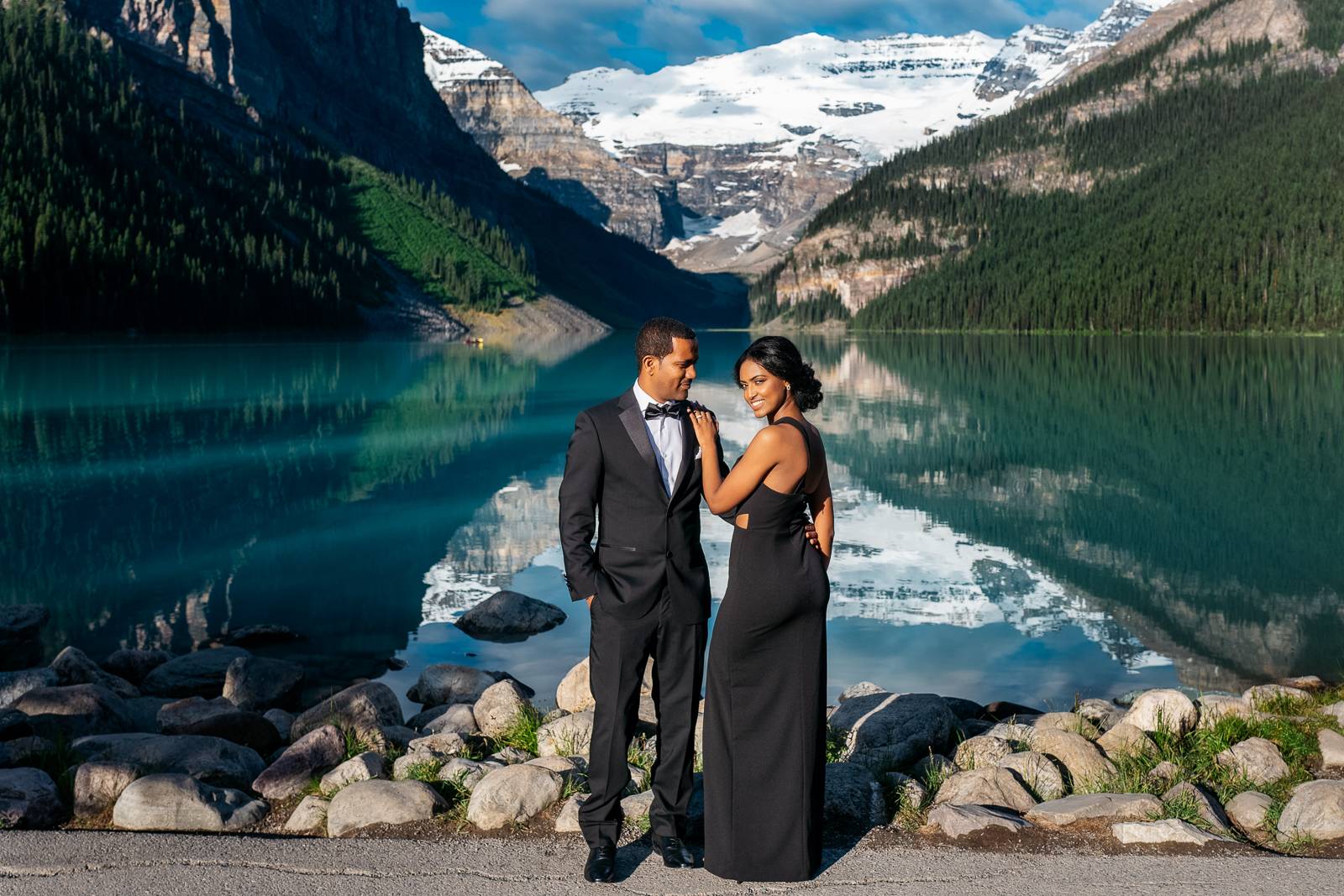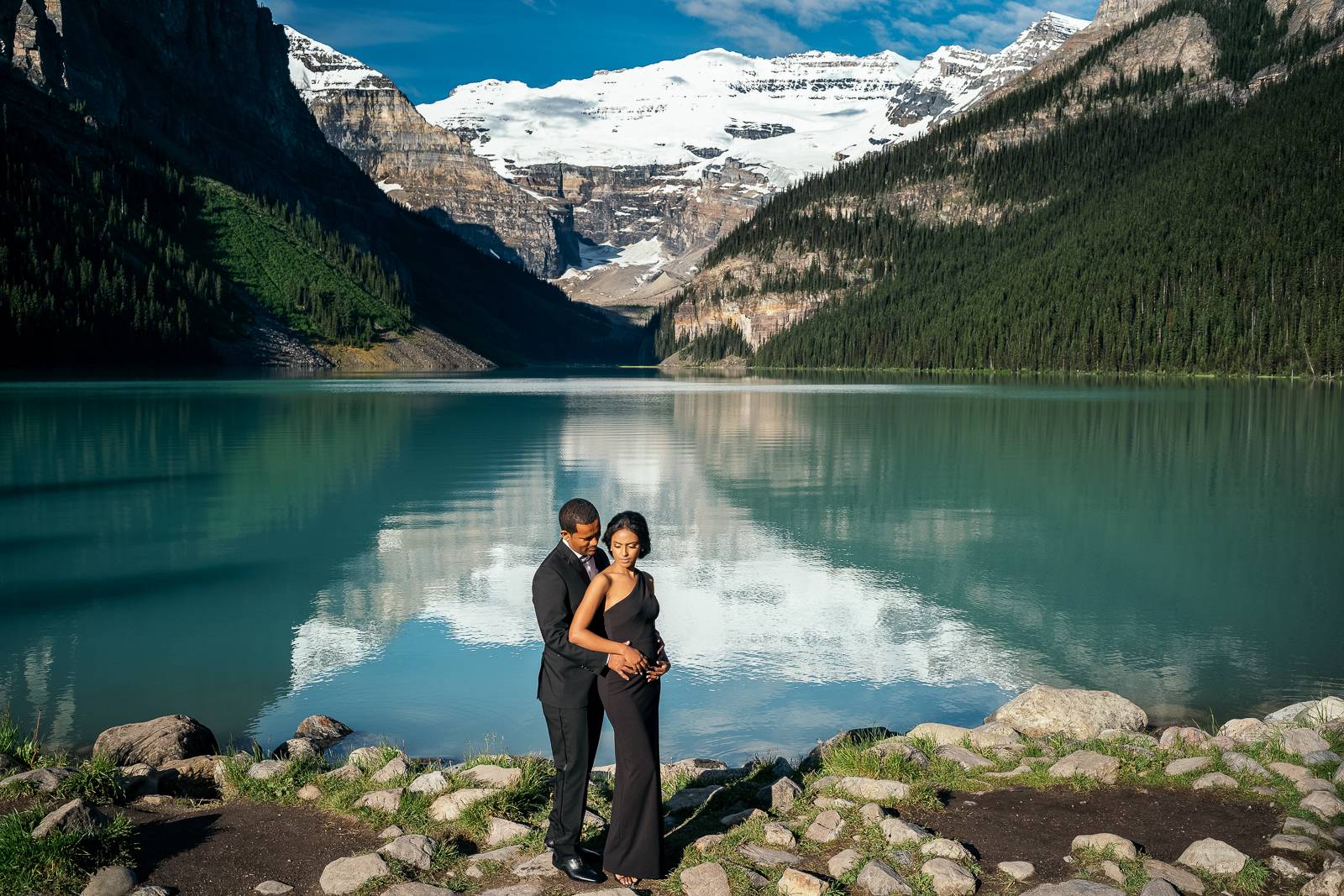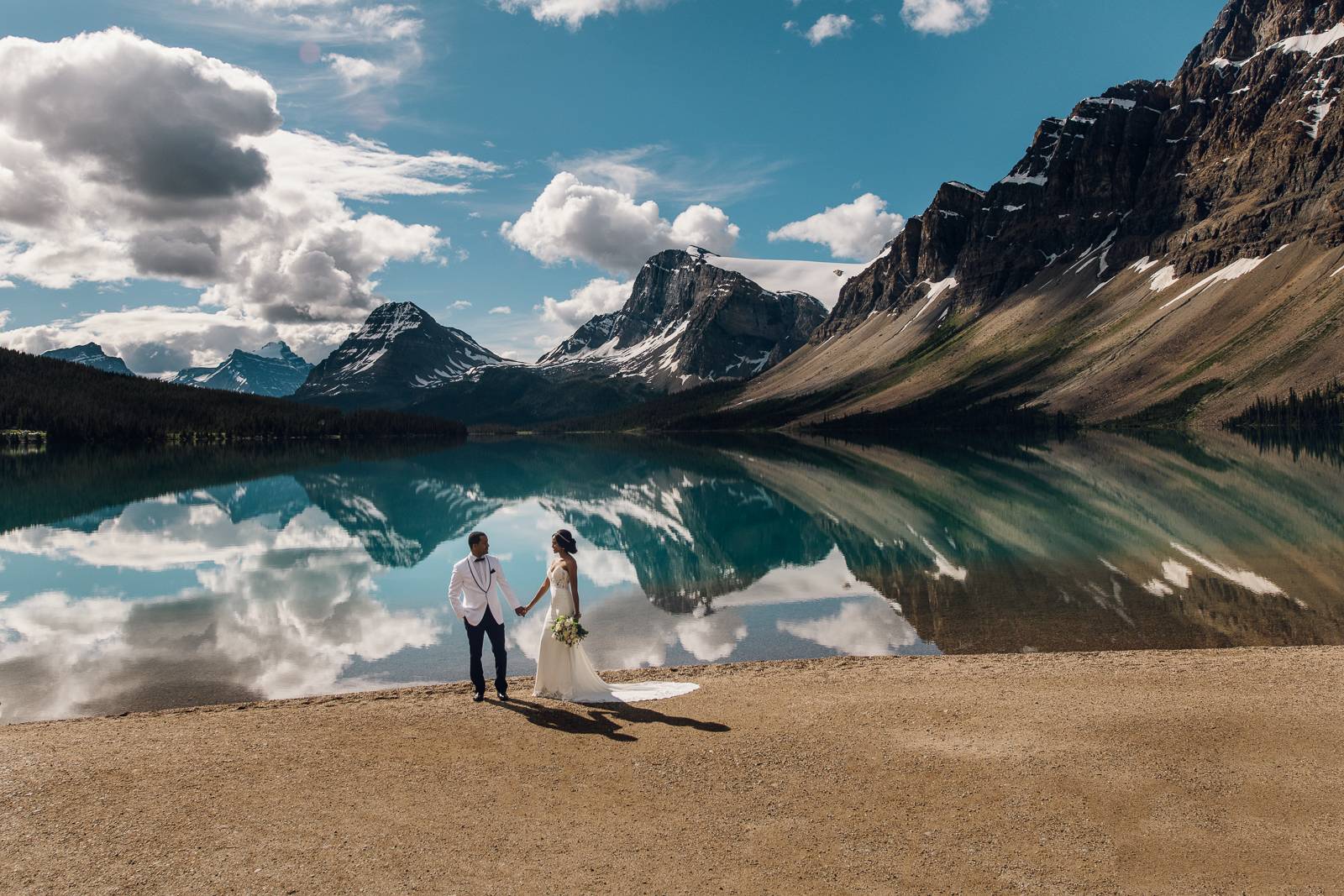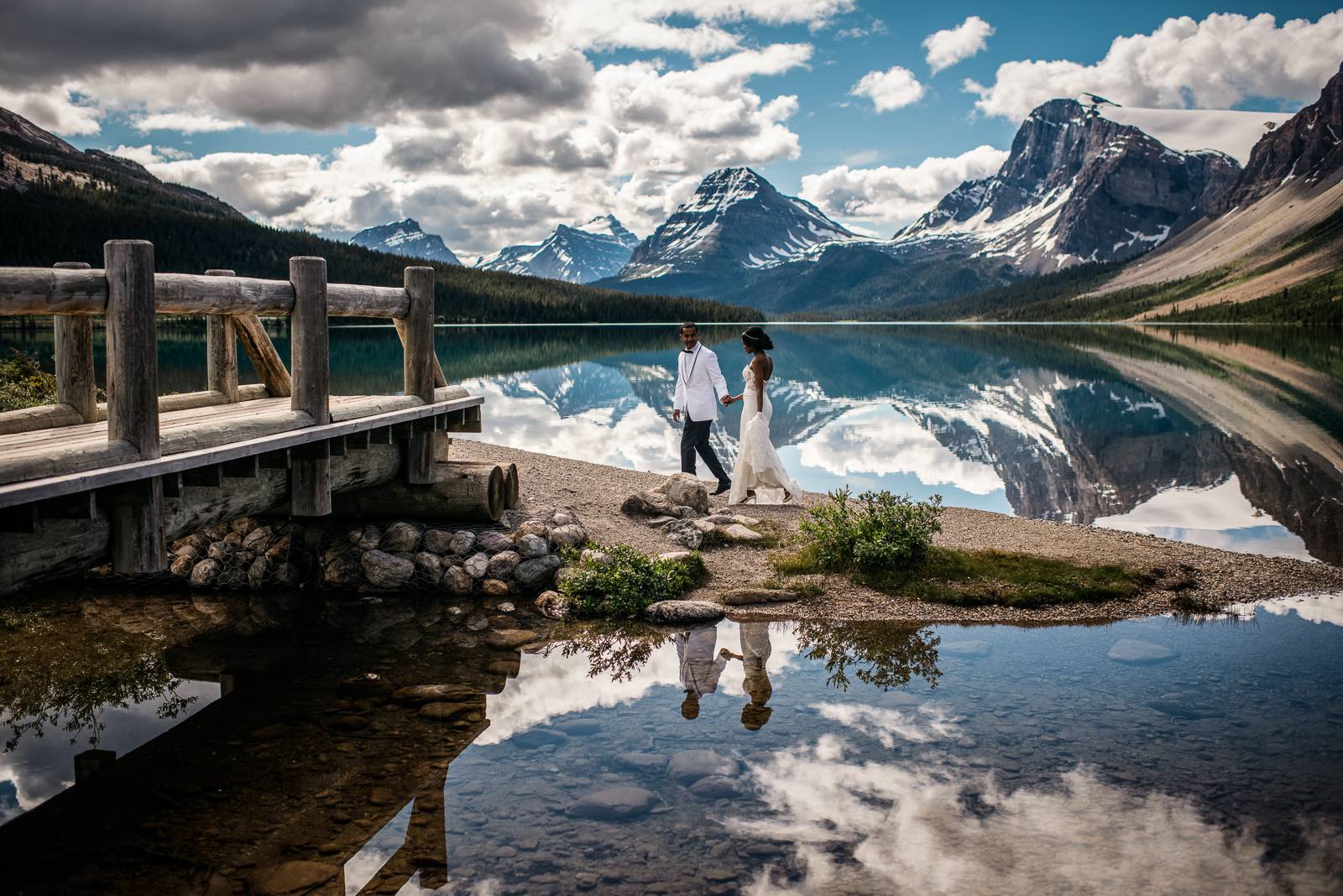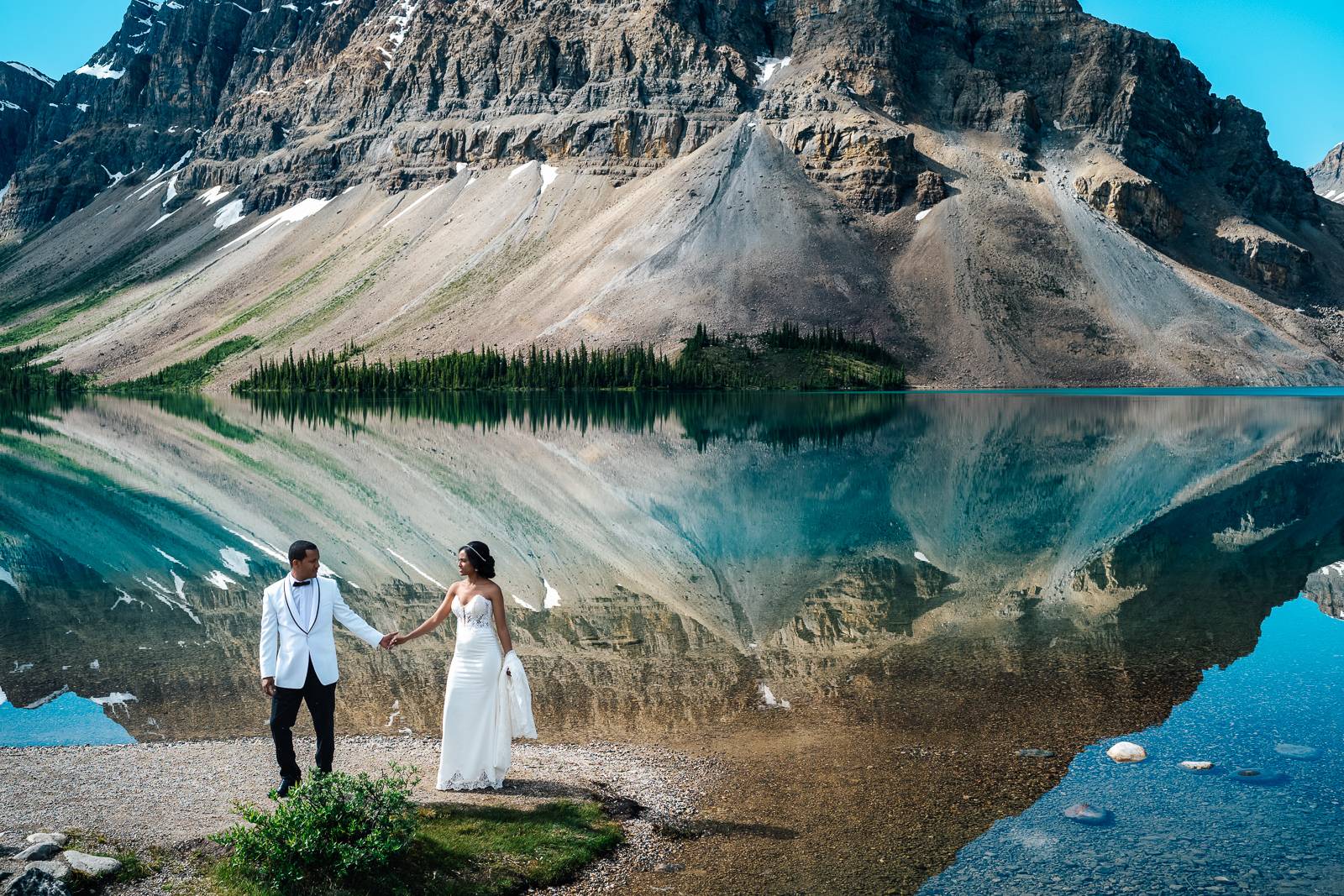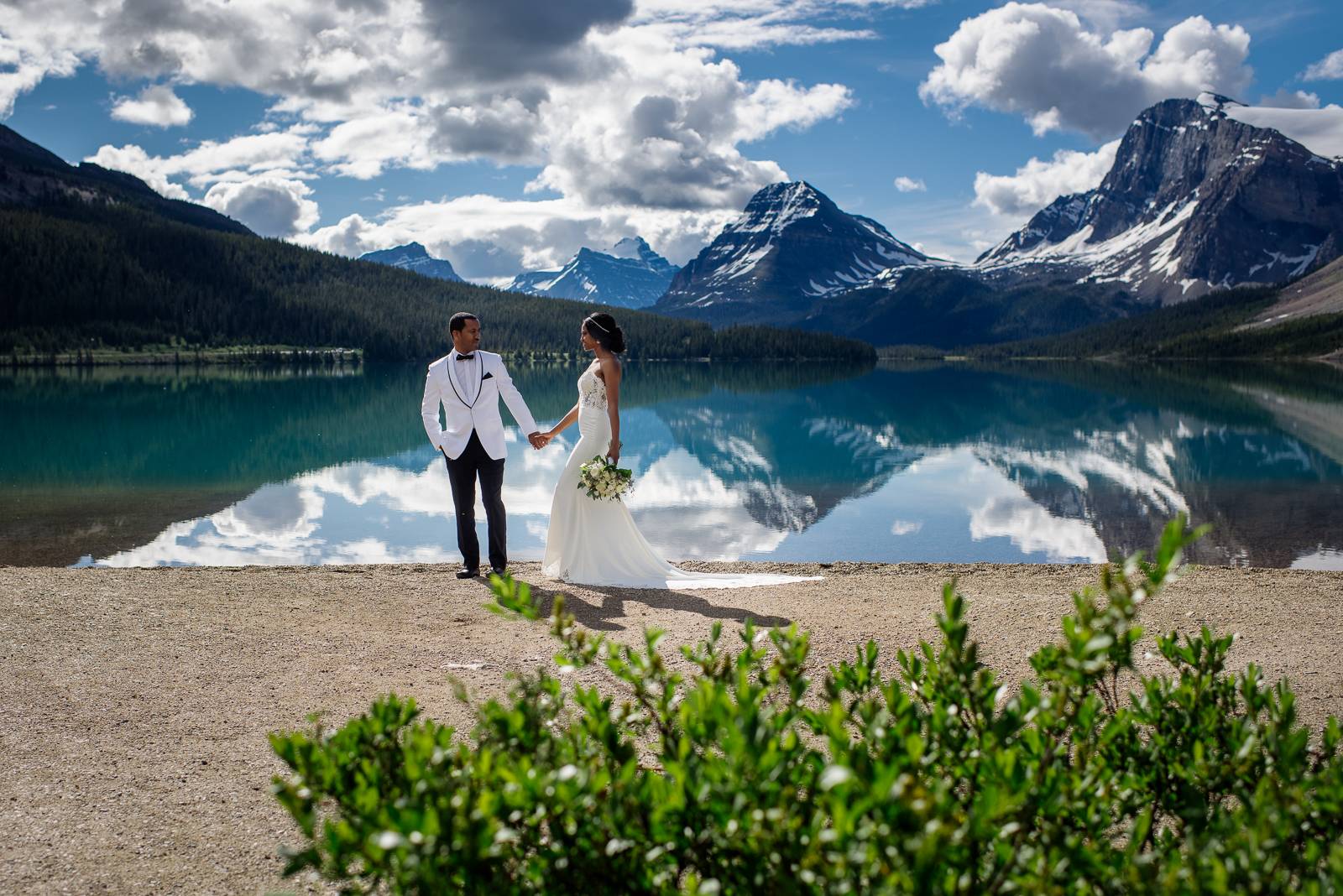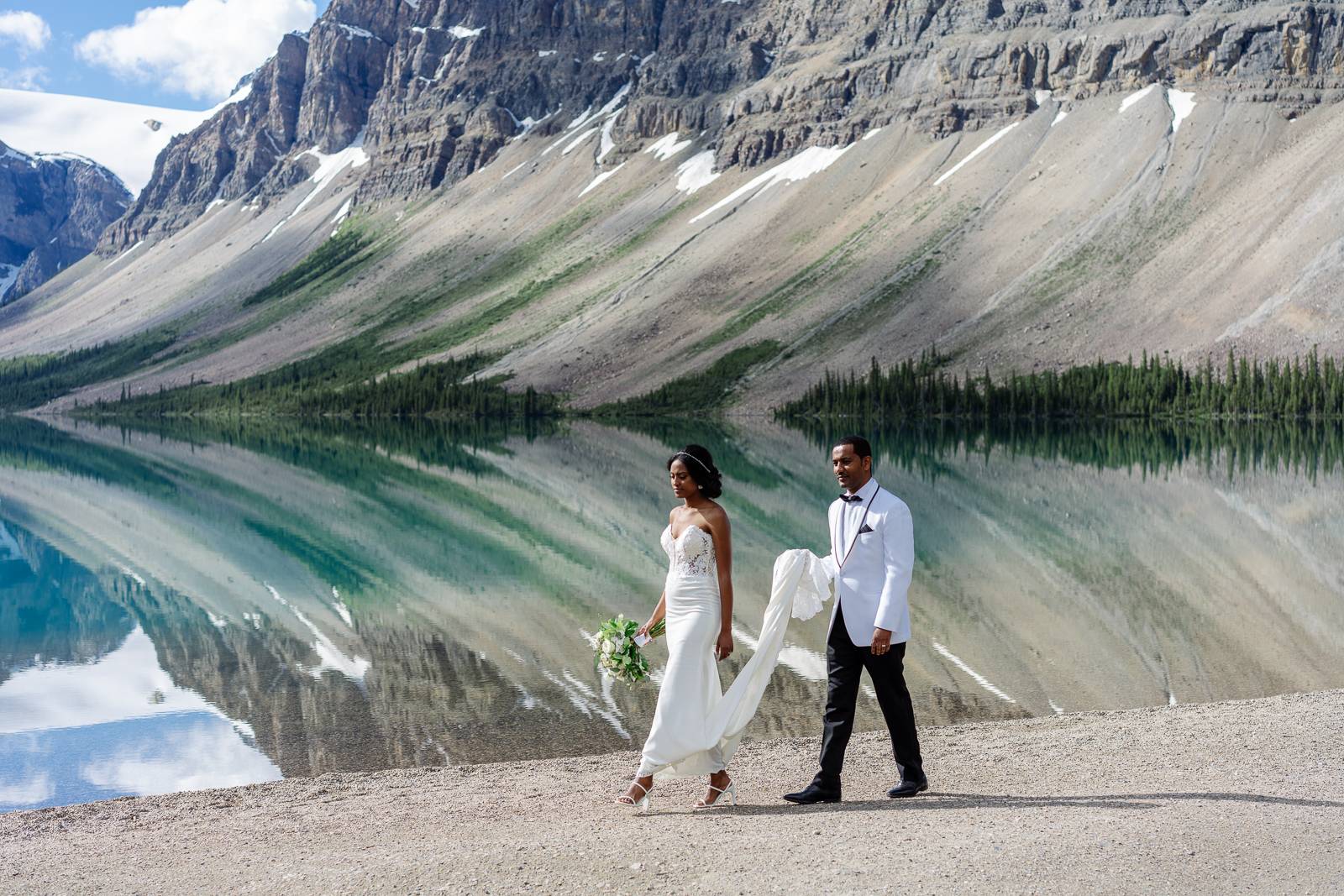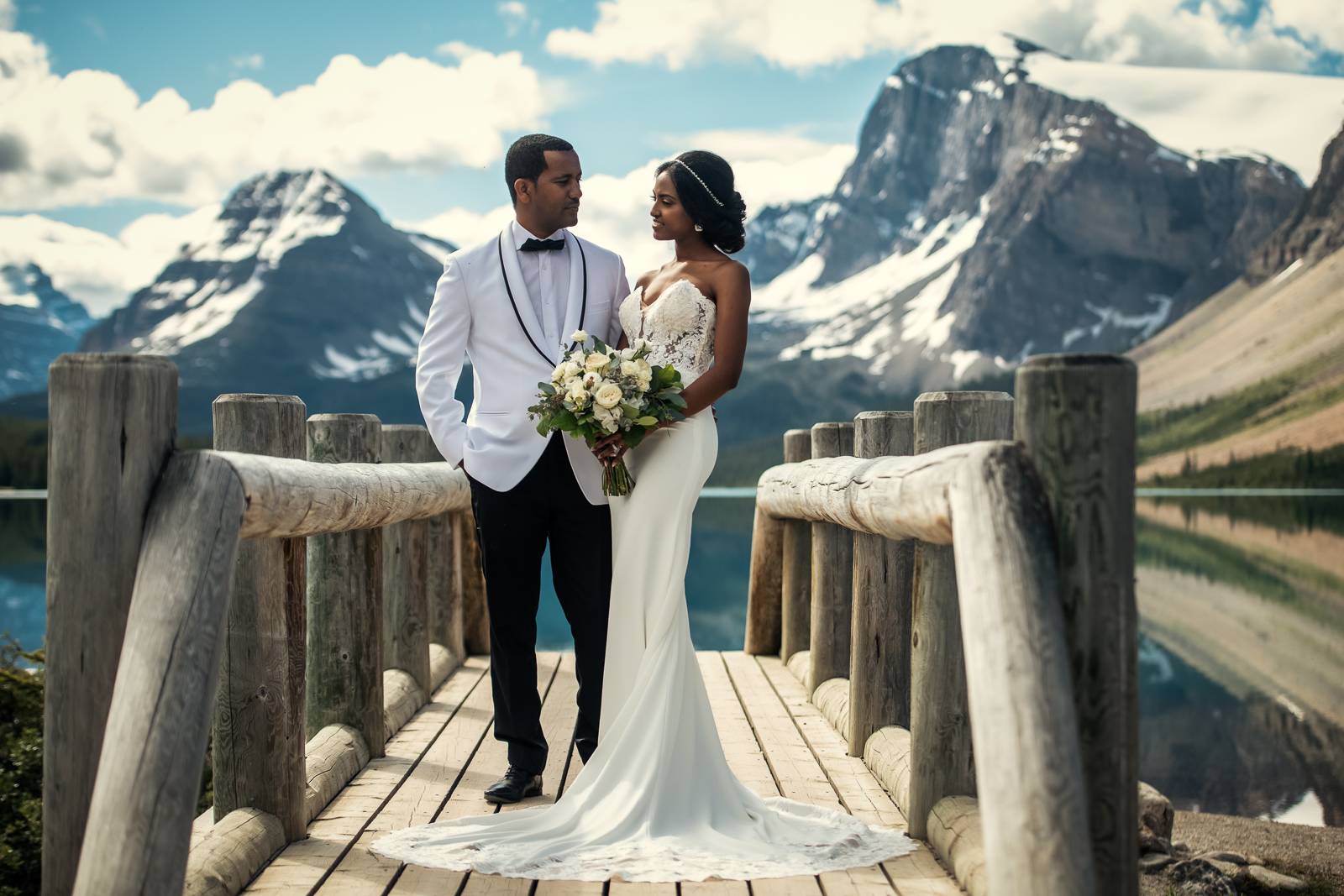 We are Dorota and Marcin, Moraine Lake wedding photographers taking stunning mountains photos.
Our work is best described as documentary photography that captures candid moments and artistic portraits during the wedding day.
We also captures couples love in the natural beauty of the Canadian Rocky Mountains.