Kelly and Jordan traveled to Banff from Winnipeg in order to get married in the beautiful Rocky Mountains.
We met wth them early morning to be able to take some wedding portraits during the sunrise.
After a short morning session Kelly and Jordan were ready for their elopement ceremony.
We met with Patrick at the parking lot at Two Jacks Lake and we started an emotional ceremony.
After intimate elopement ceremony we went to a few different locations in Banff National Park in order to take winter elopement photos.
We had lots of fun with this amazing couple. Thank you and Congratulations !
Kelly and Jordan thank you for a great review:
"We contacted BDFK photography for a last minute elopement session and they were very quick to get back to us. Marcin & Dorota are incredibly passionate about their work and it truly shows in the images they capture. They are very professional and made us feel extremely comfortable throughout the entire process. They care a lot about getting the perfect lighting and having the perfect pose.
Not only did they capture our day beautifully but they helped make it very special for us.

Their price is very reasonable and I'd say that the quality of their work is well worth it. I would 100% recommend having Marcin & Dorota photograph your special moment."
Please see another intimate elopement taken during the summer at Emerald Park Lodge. Click here.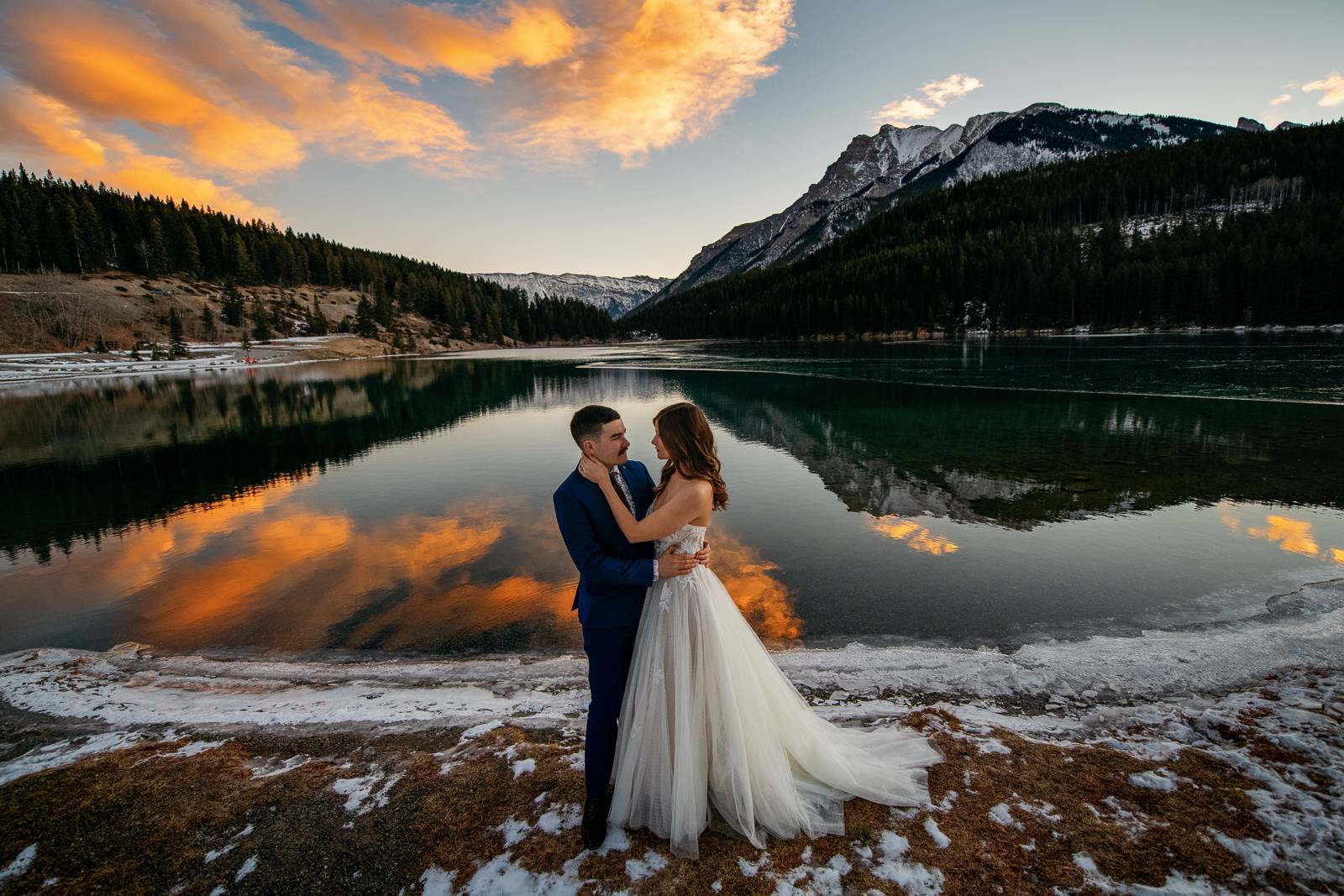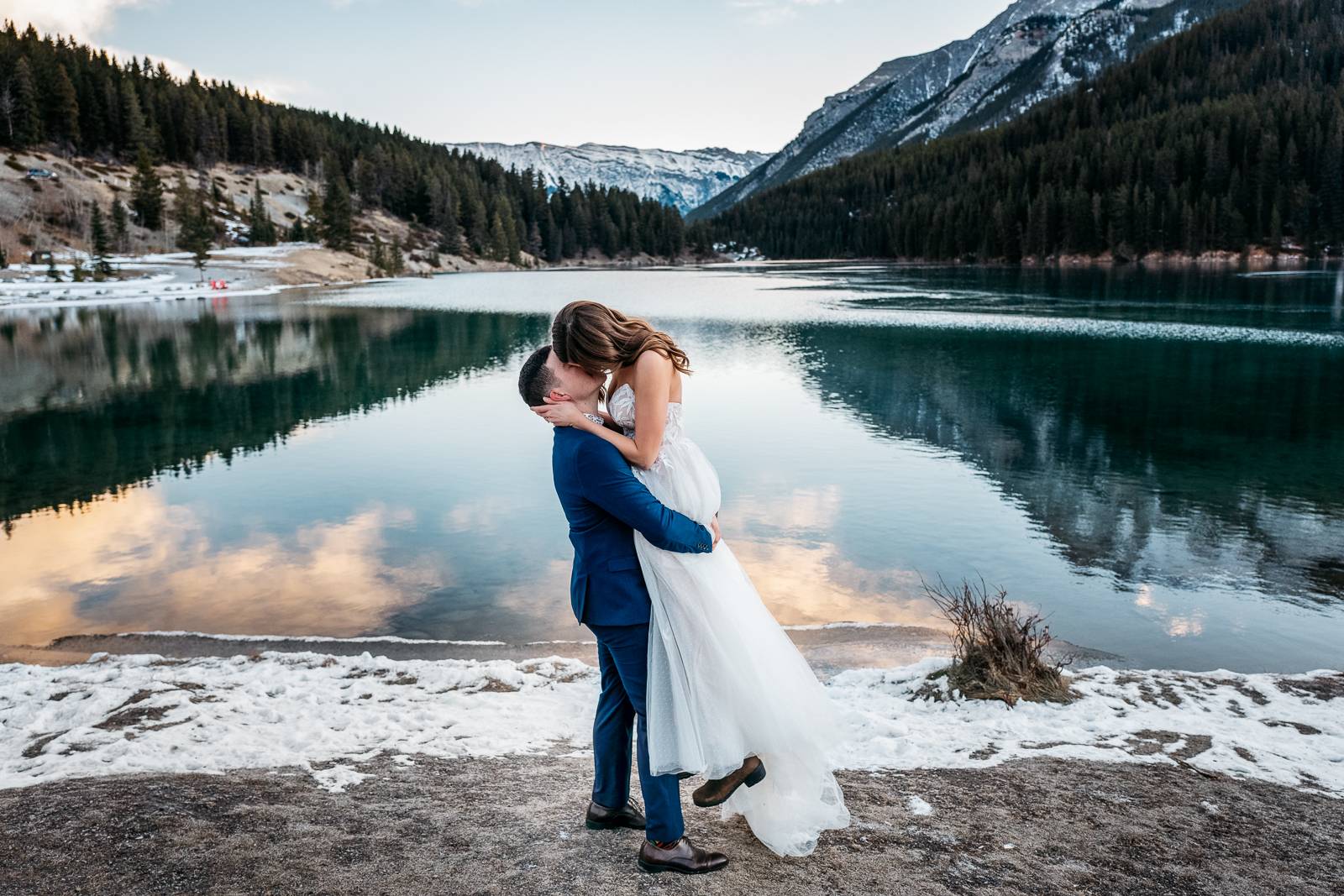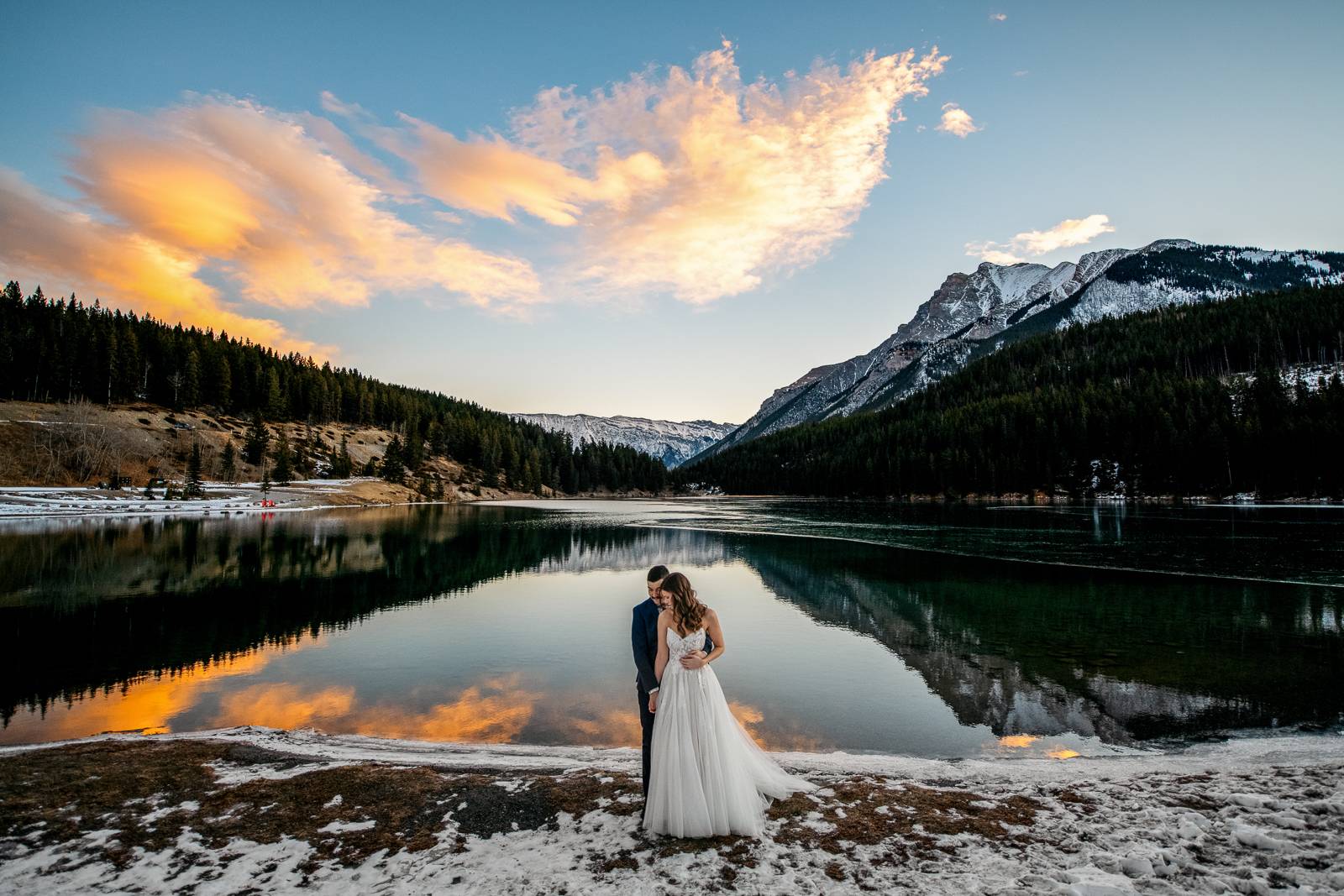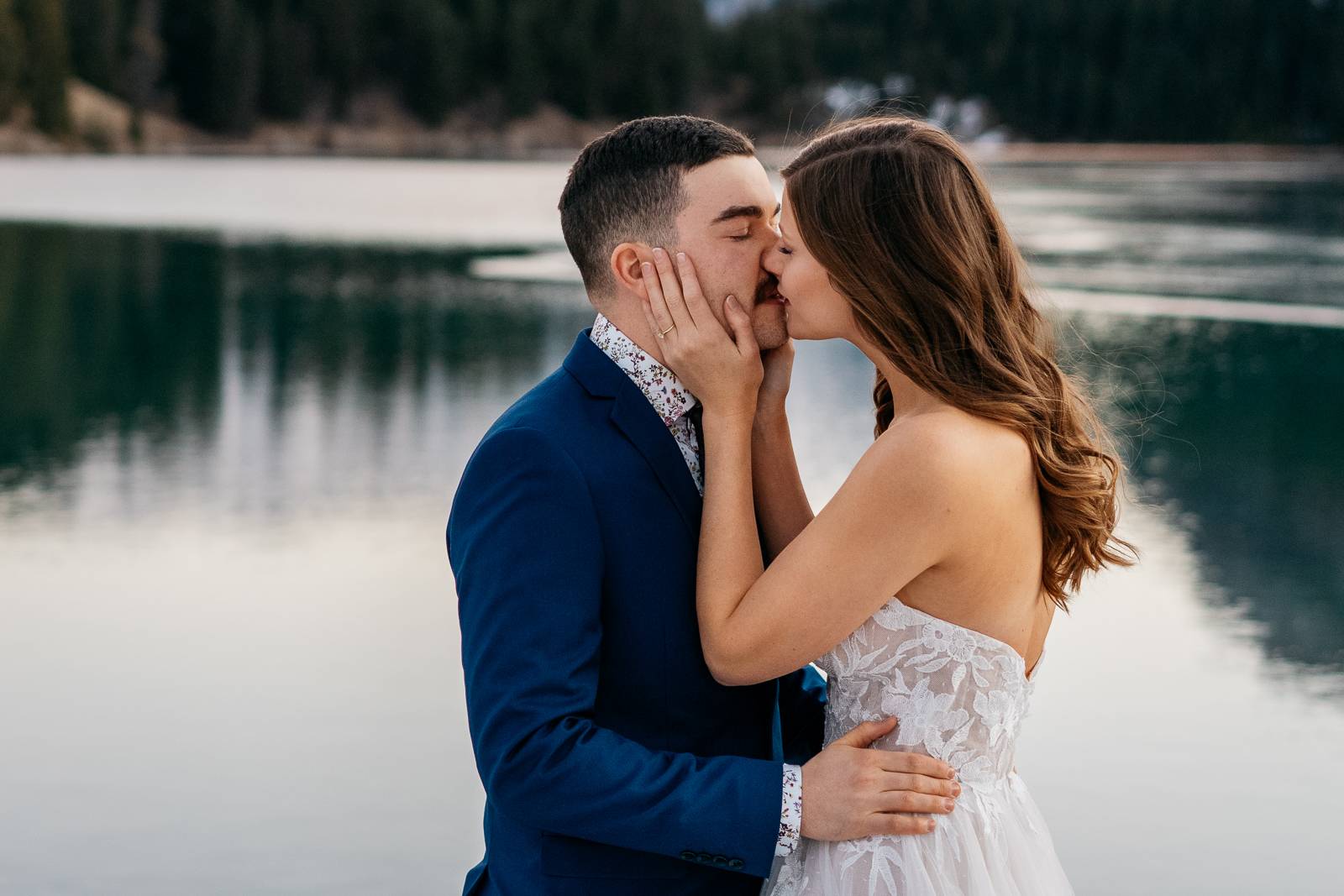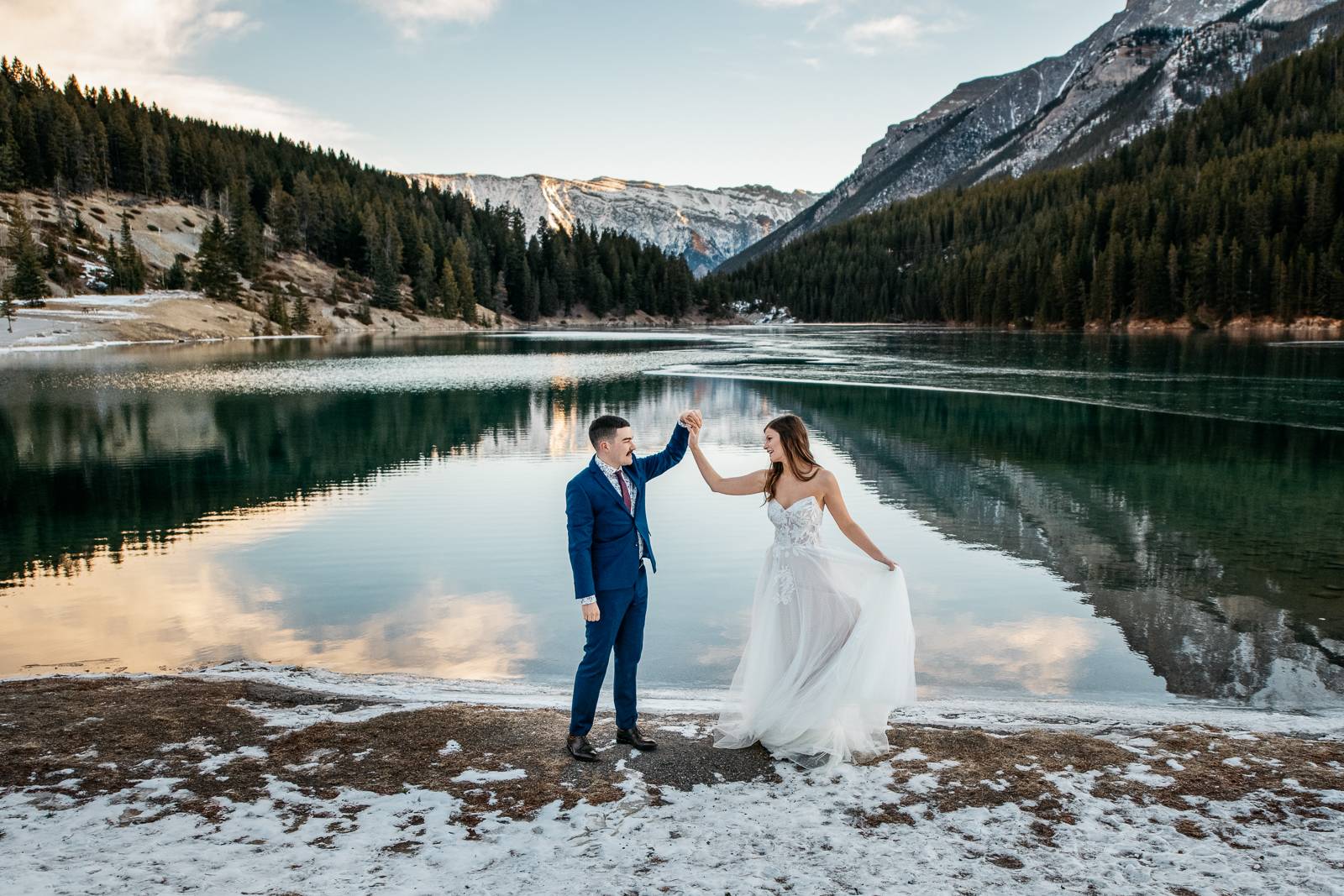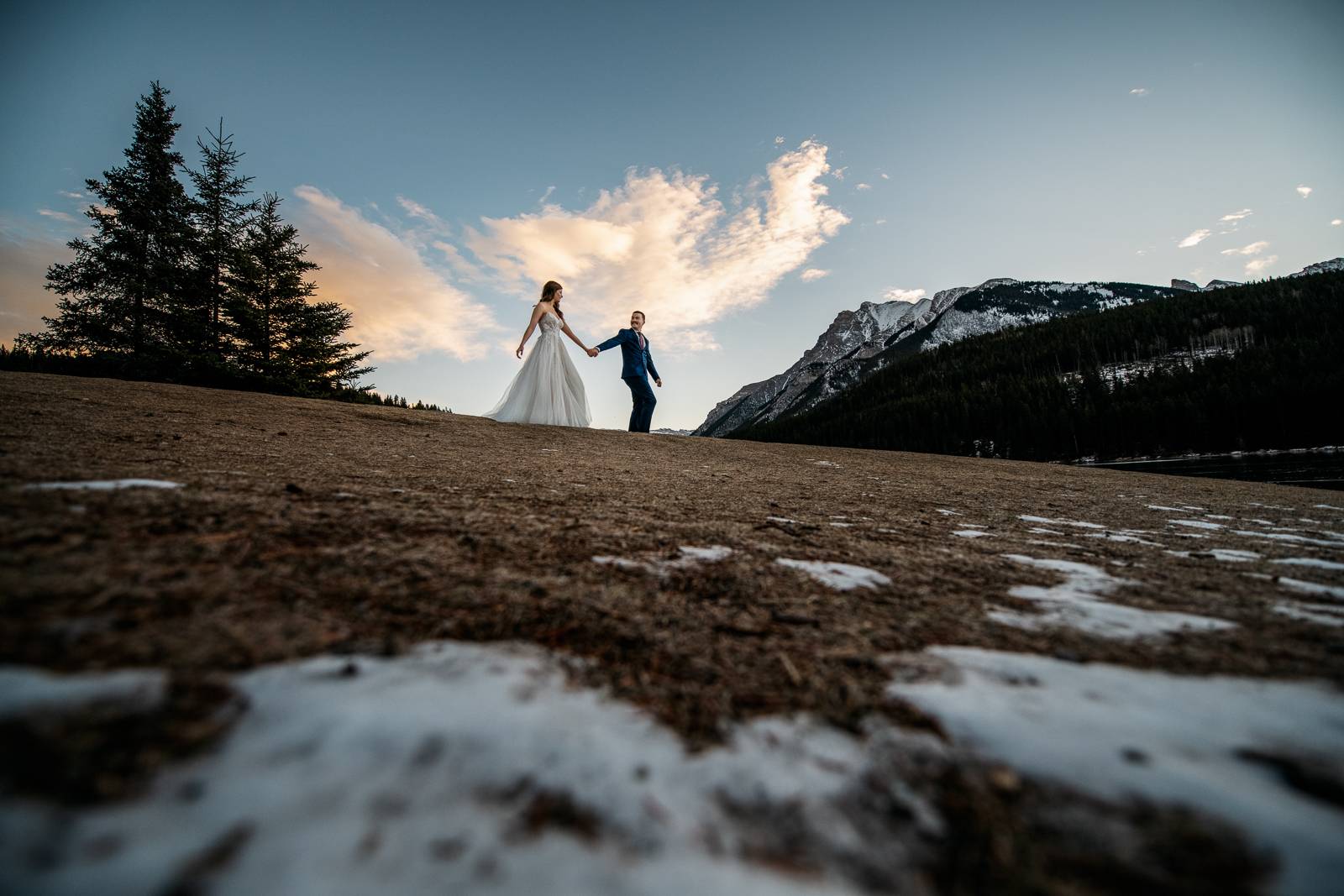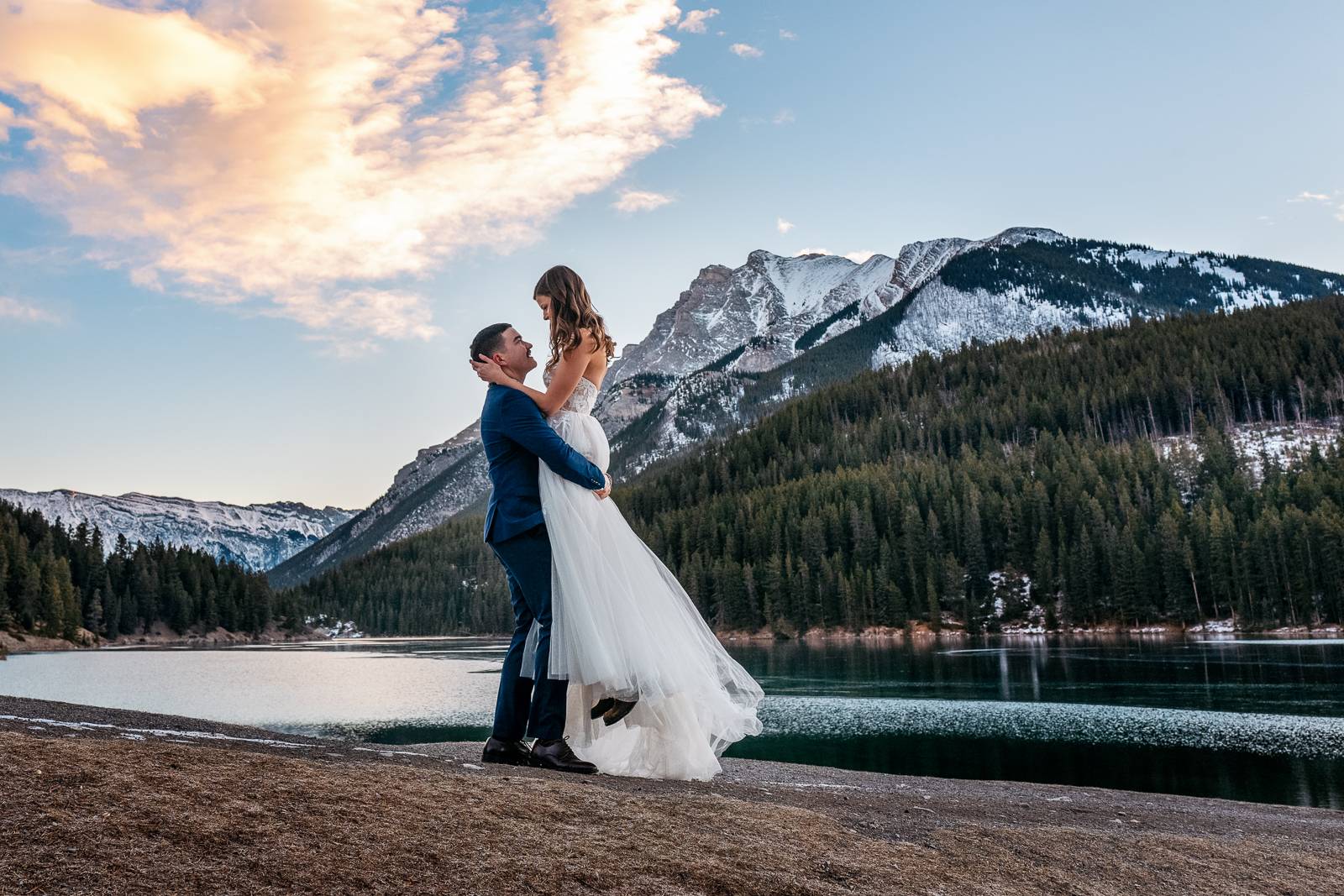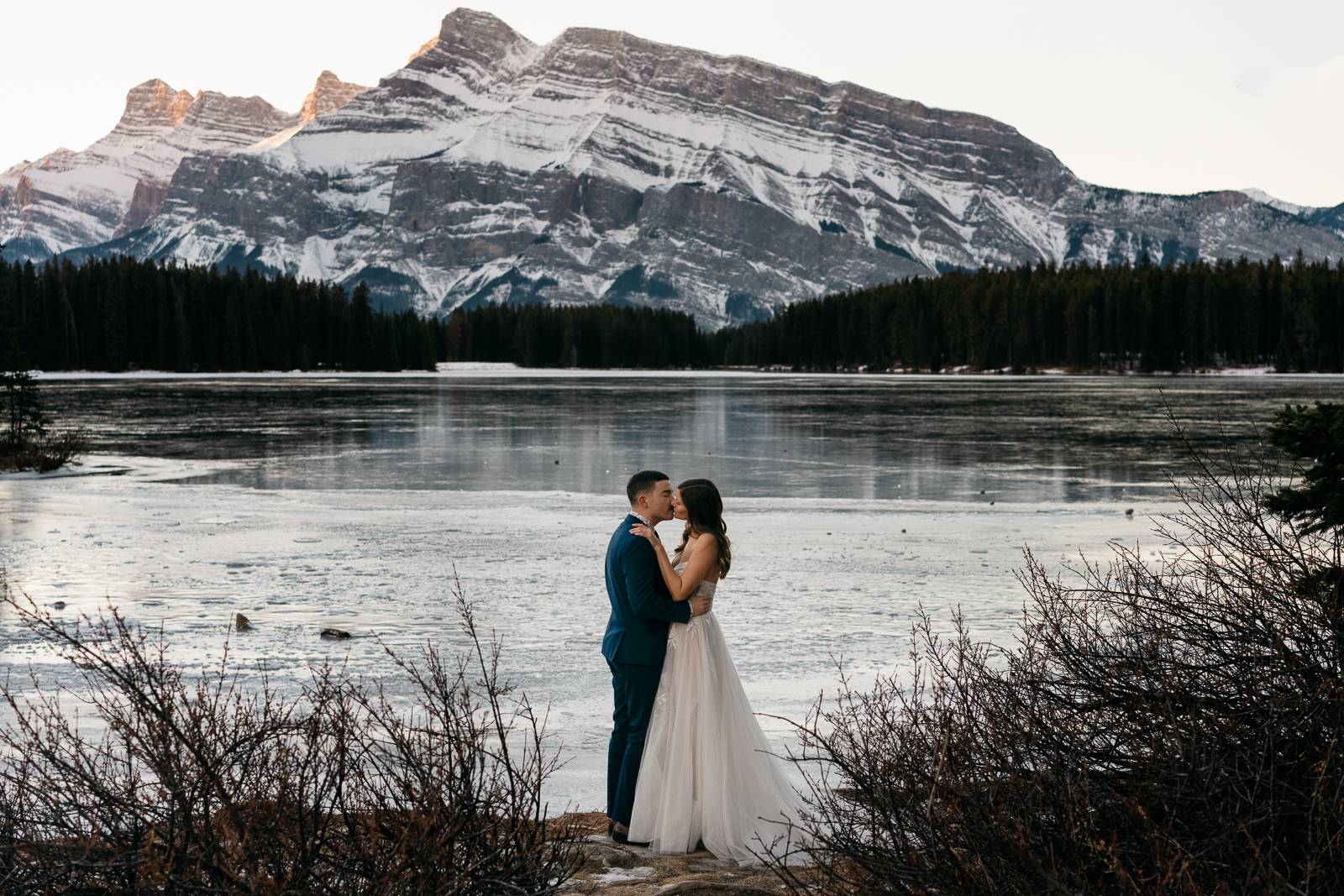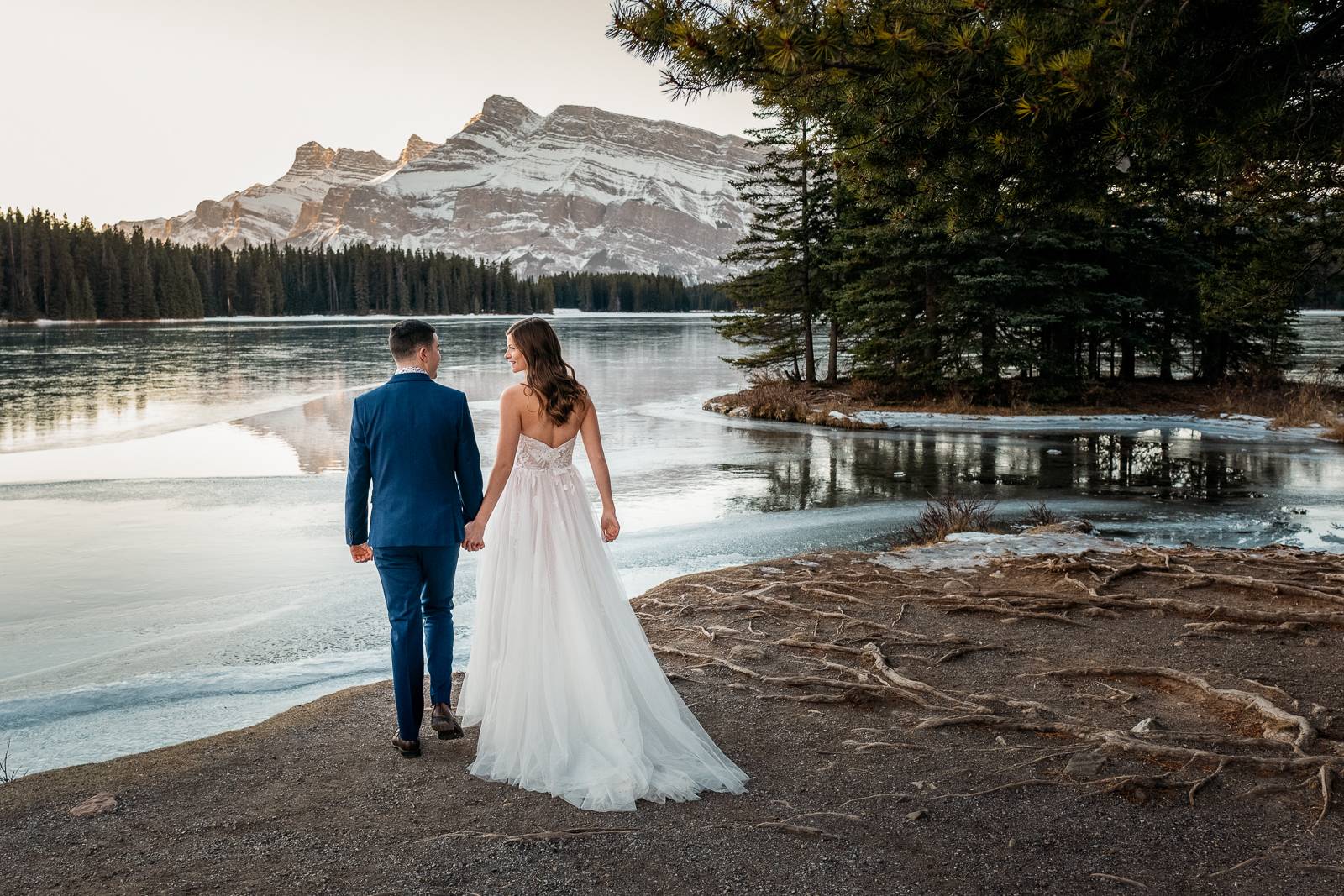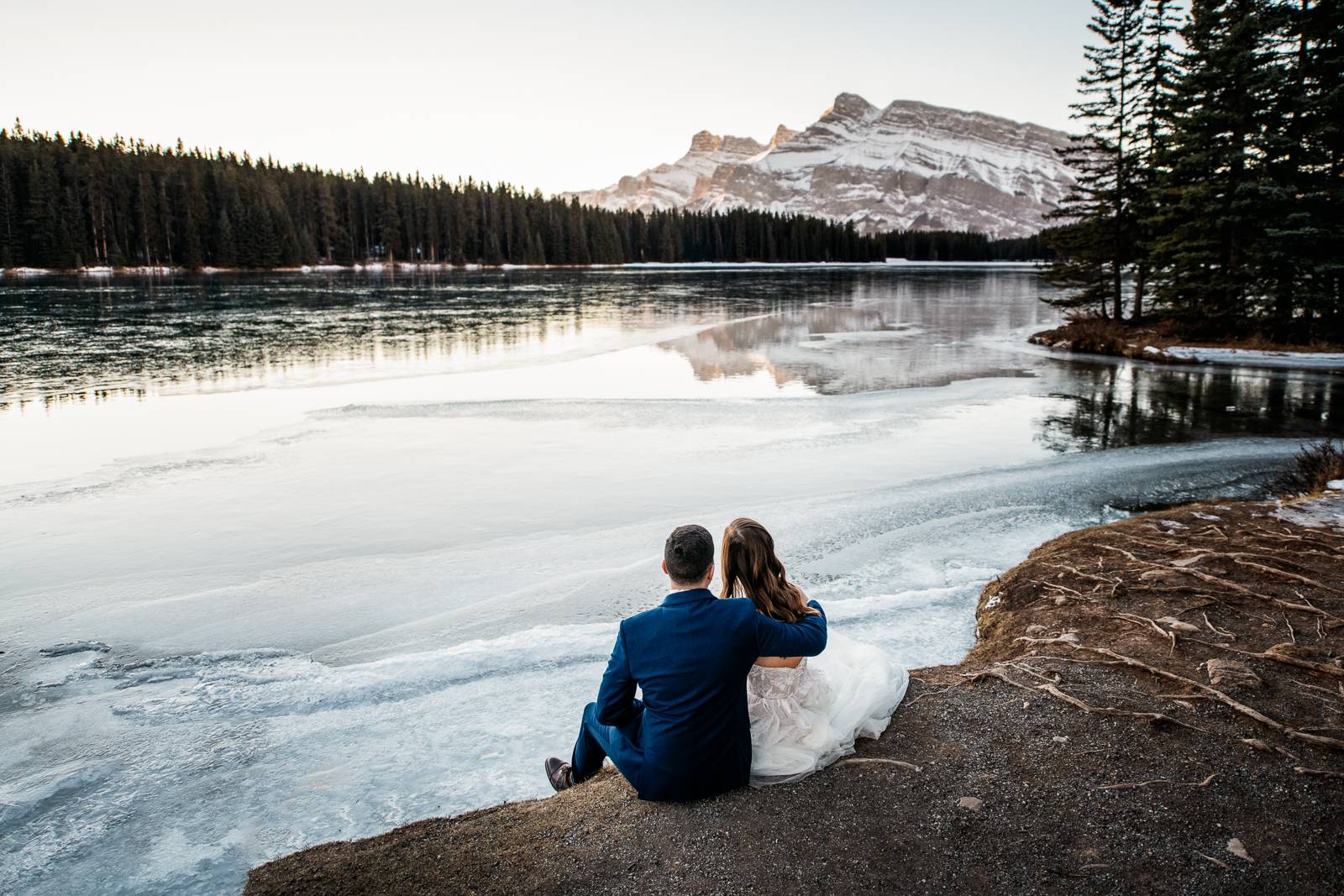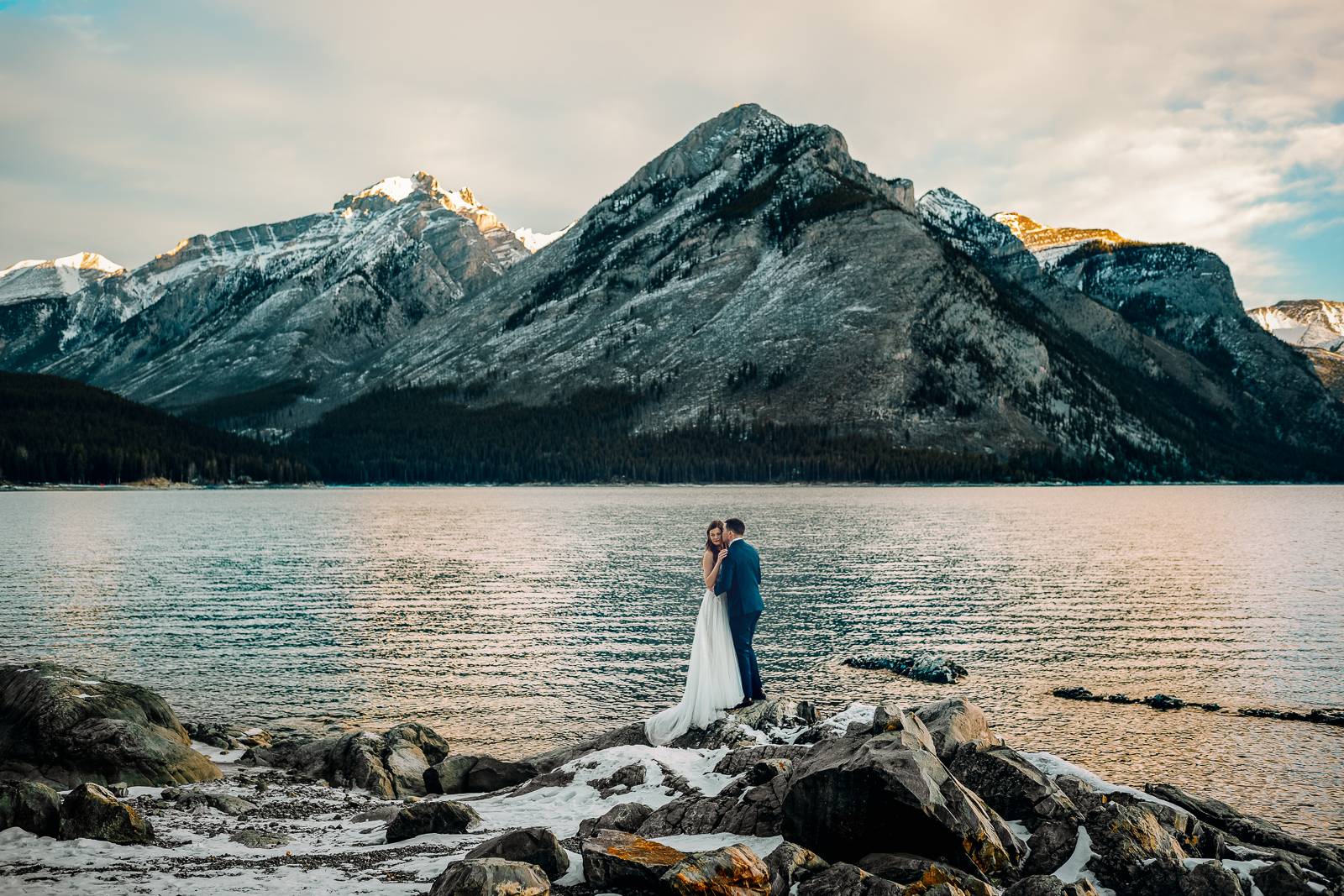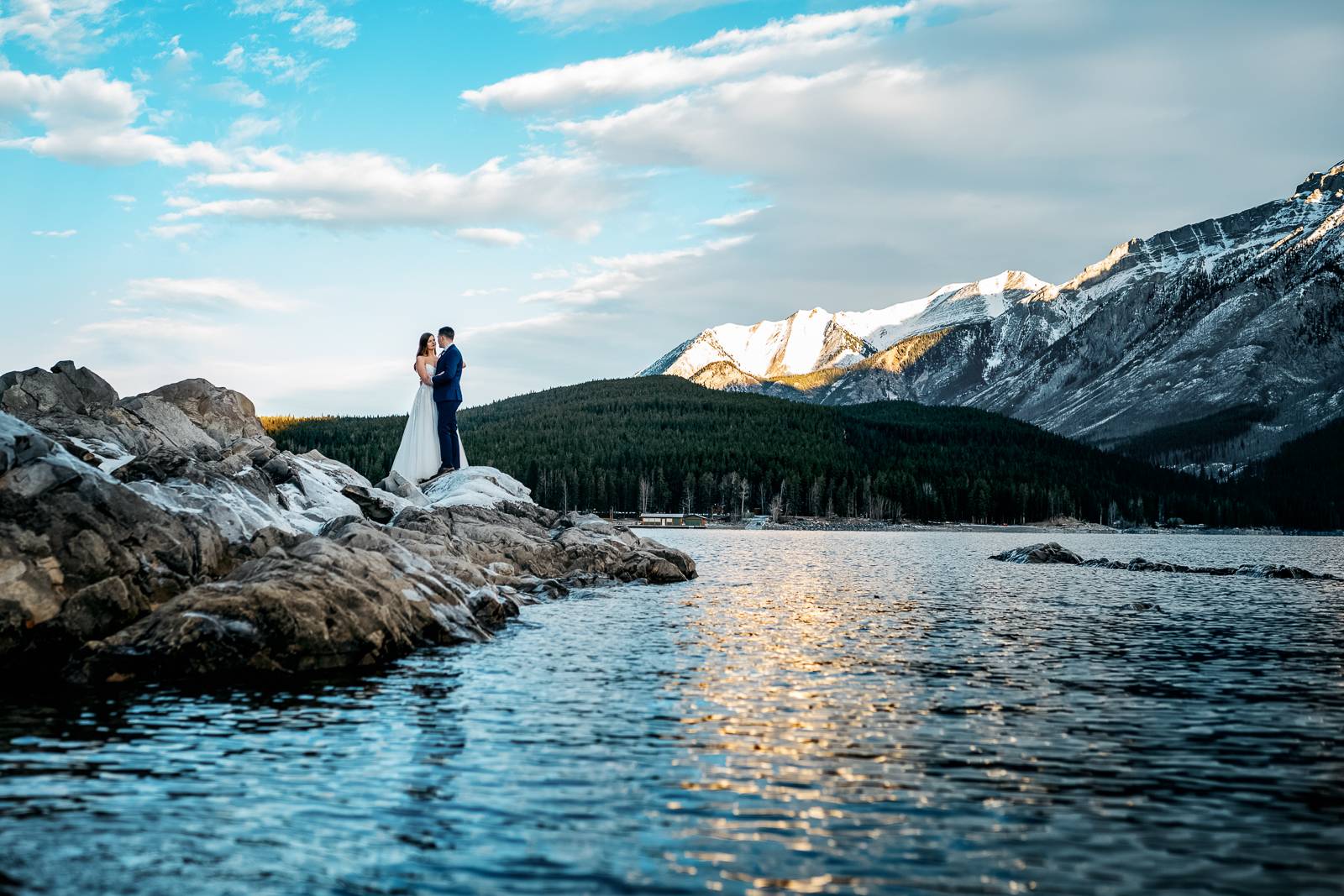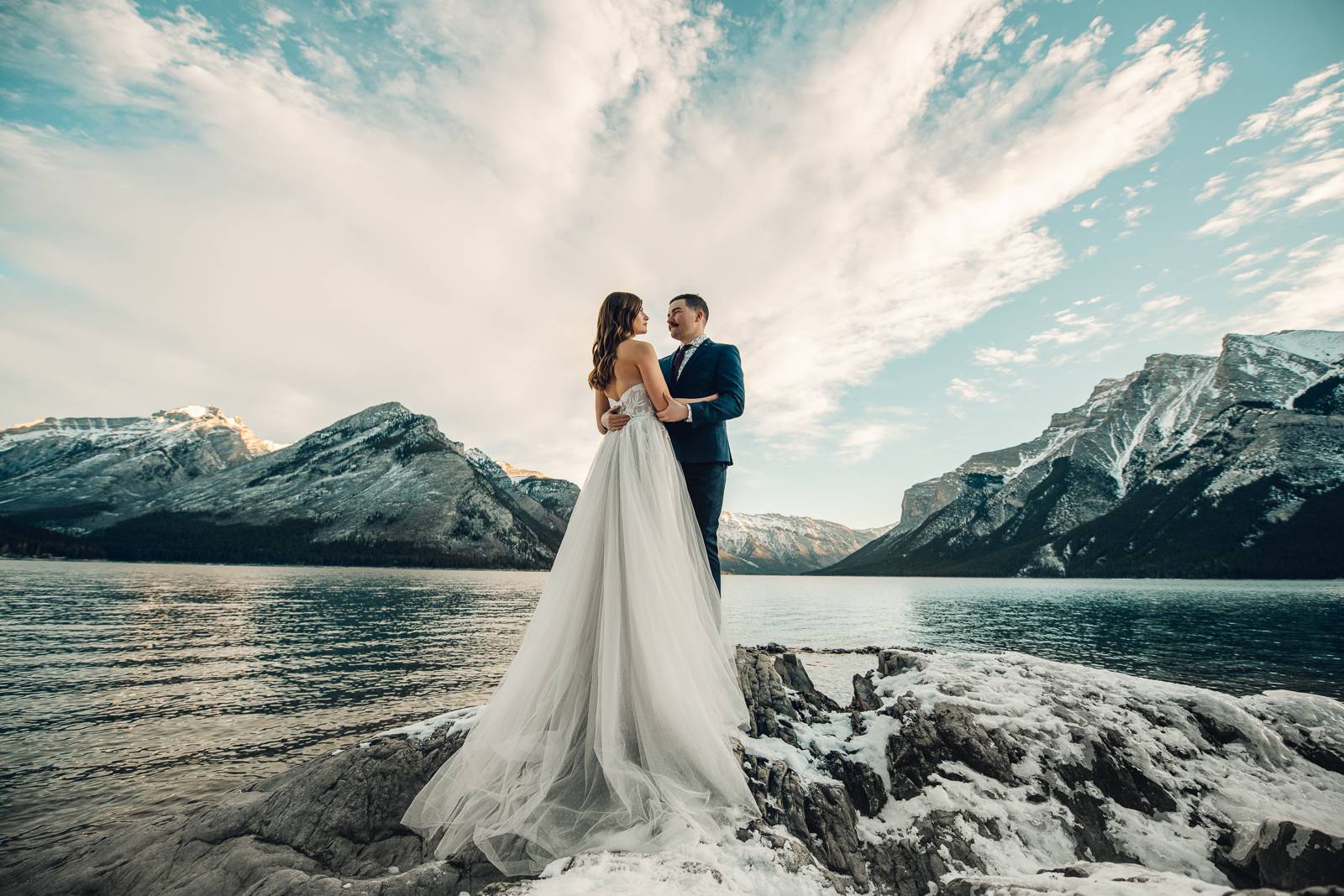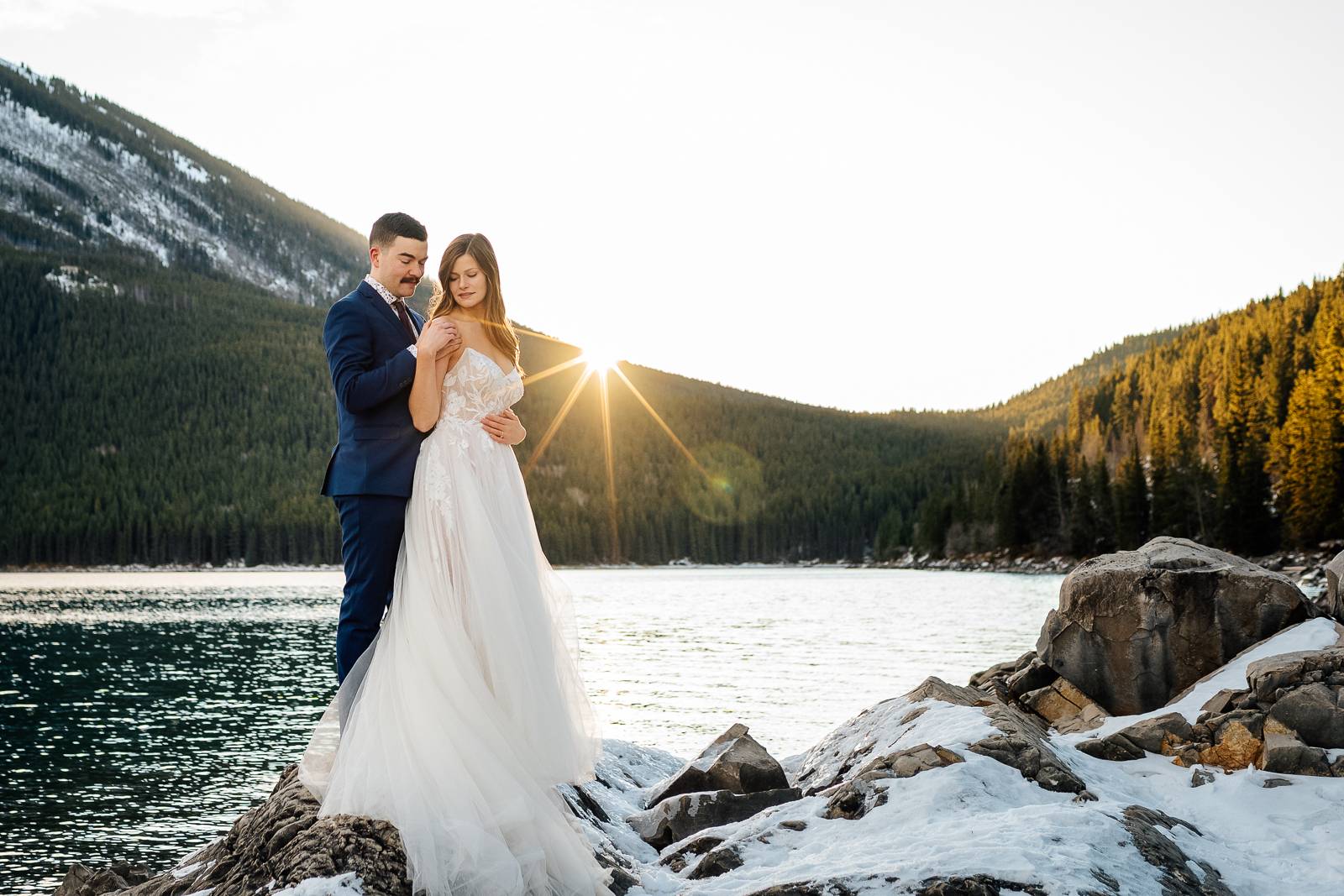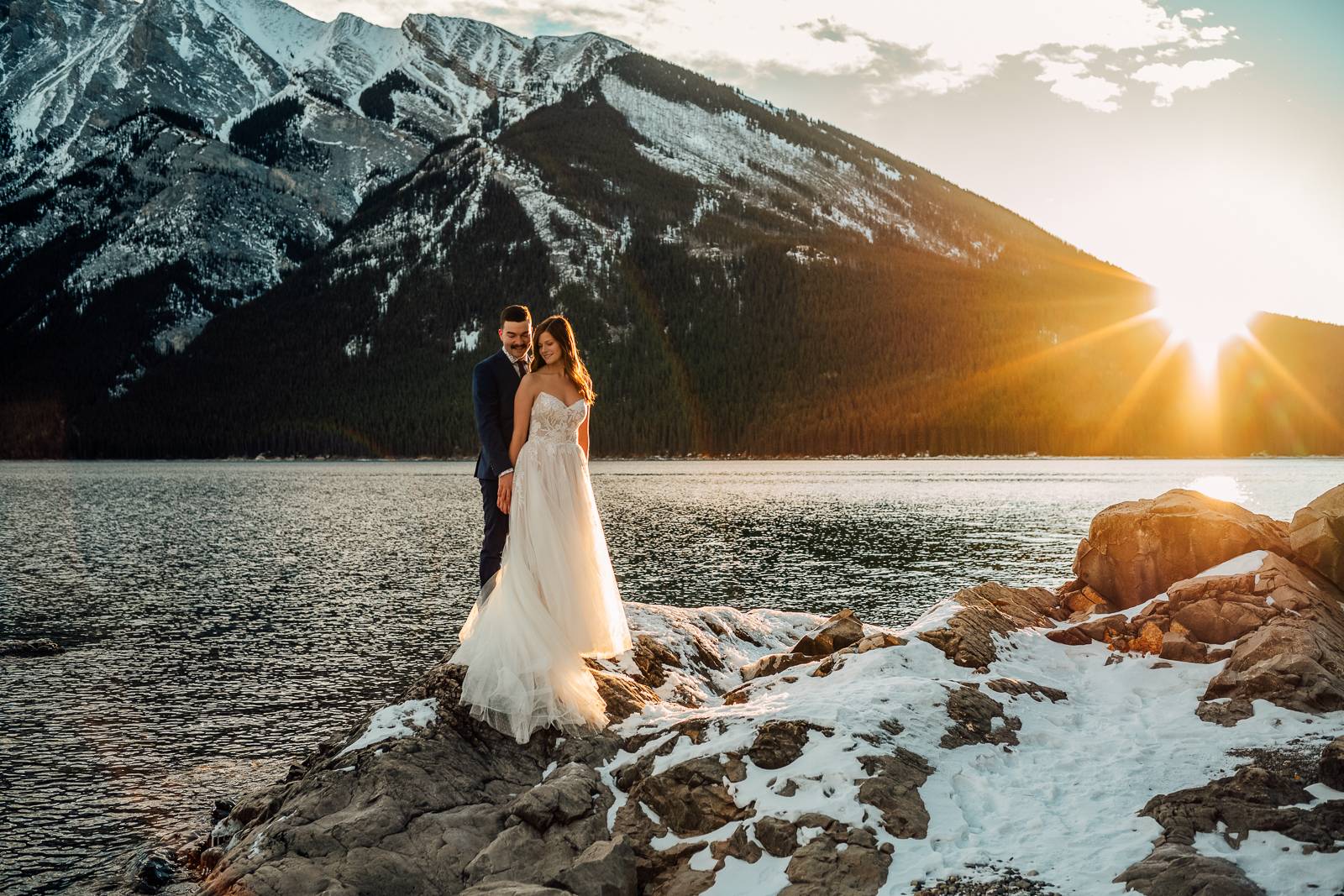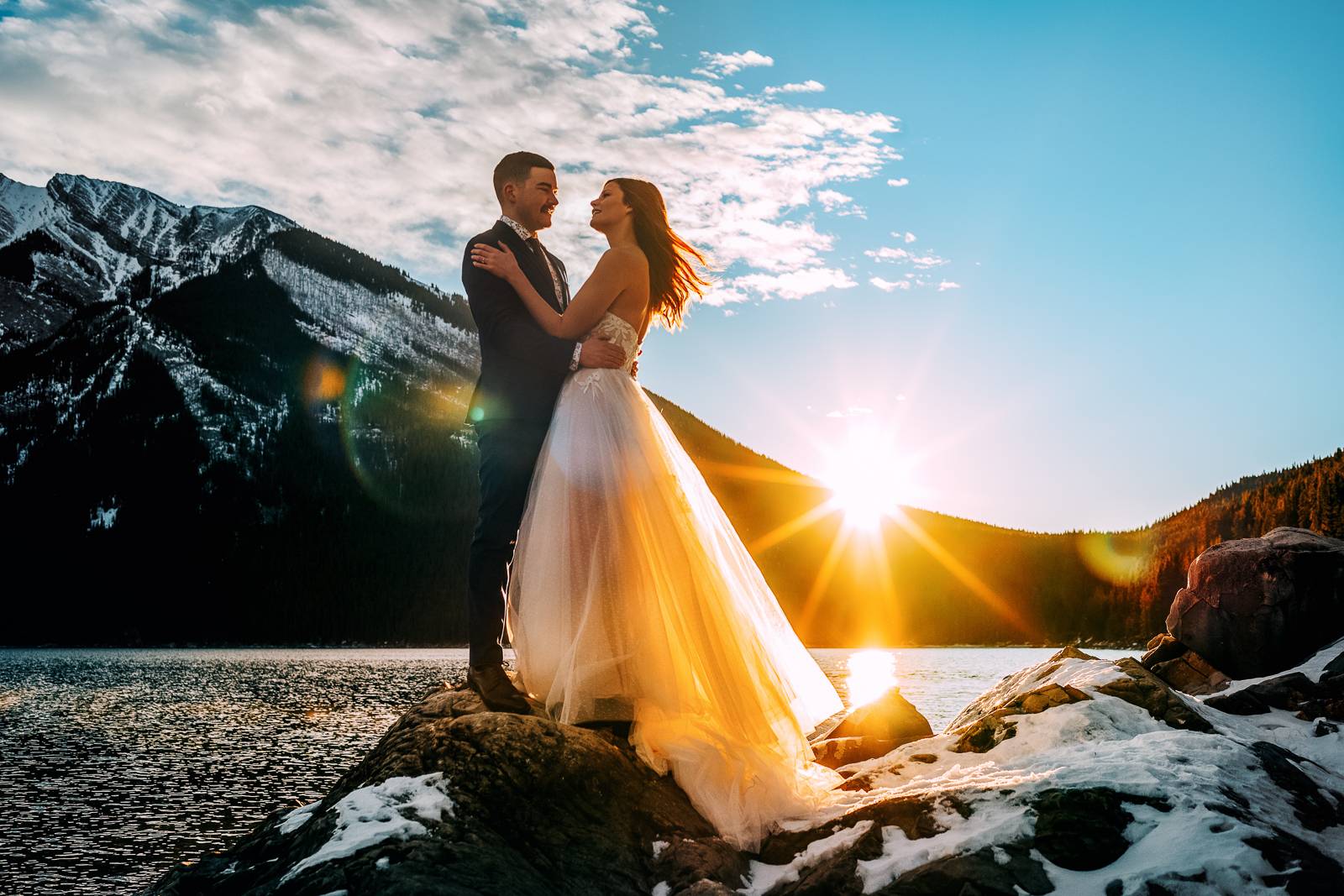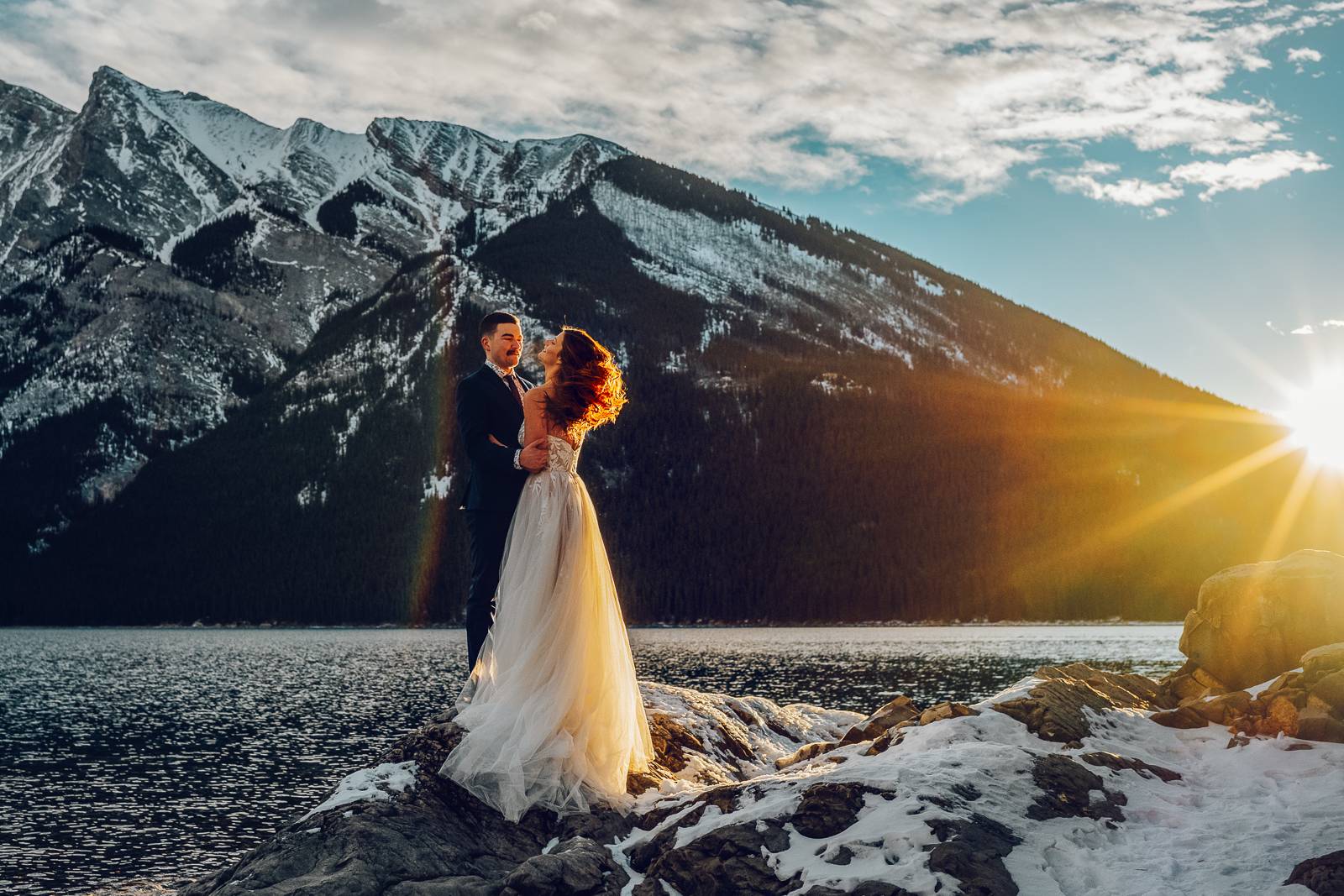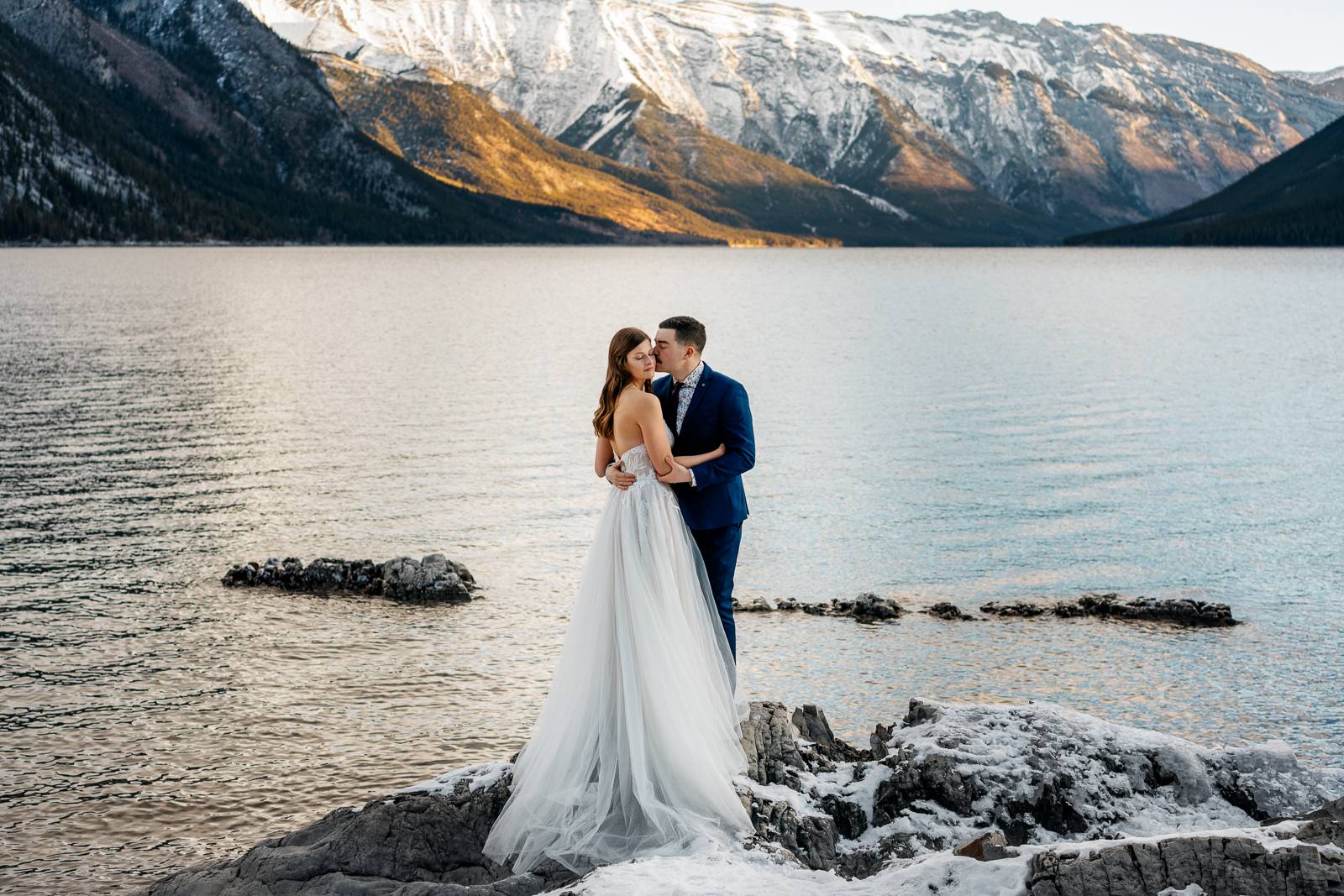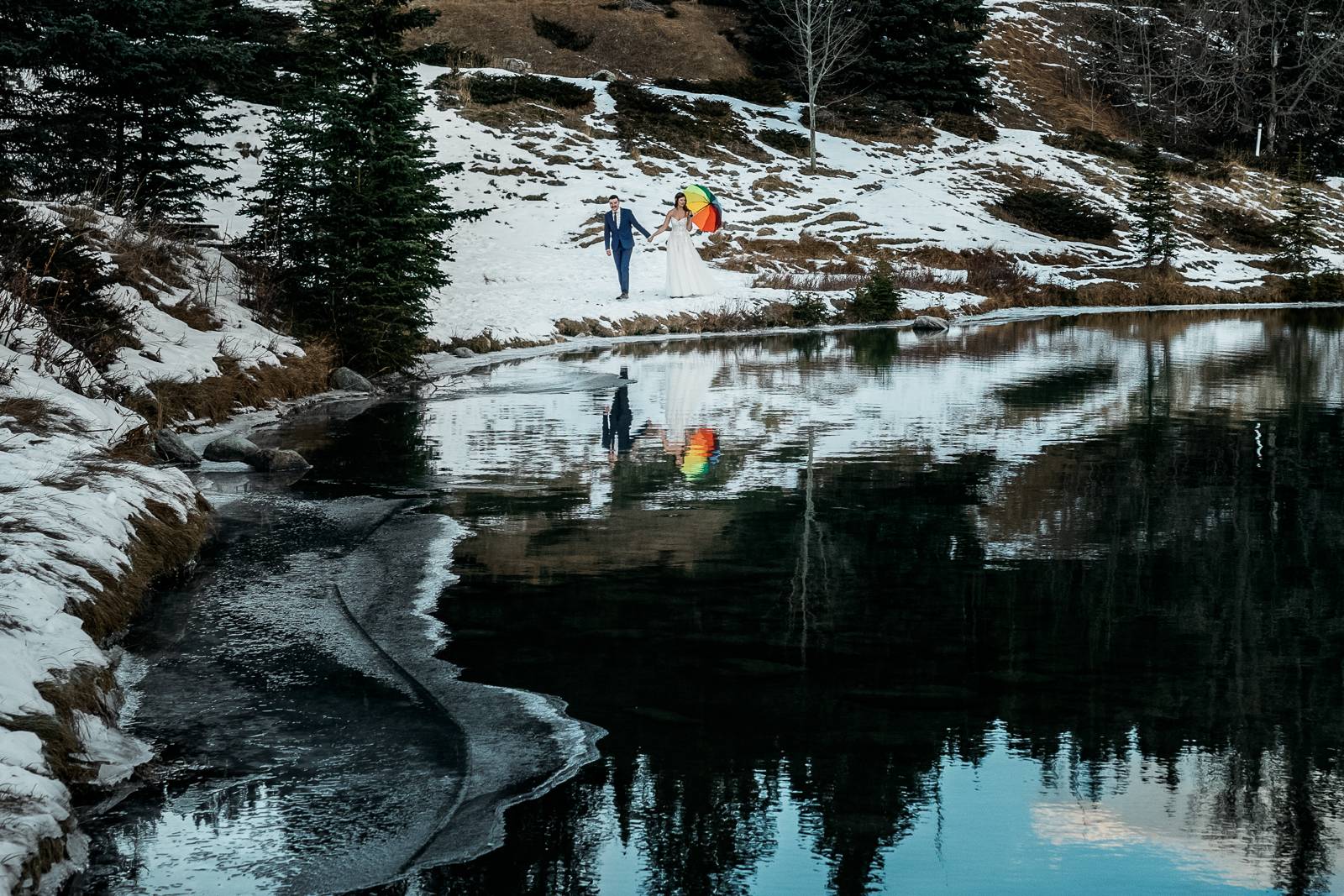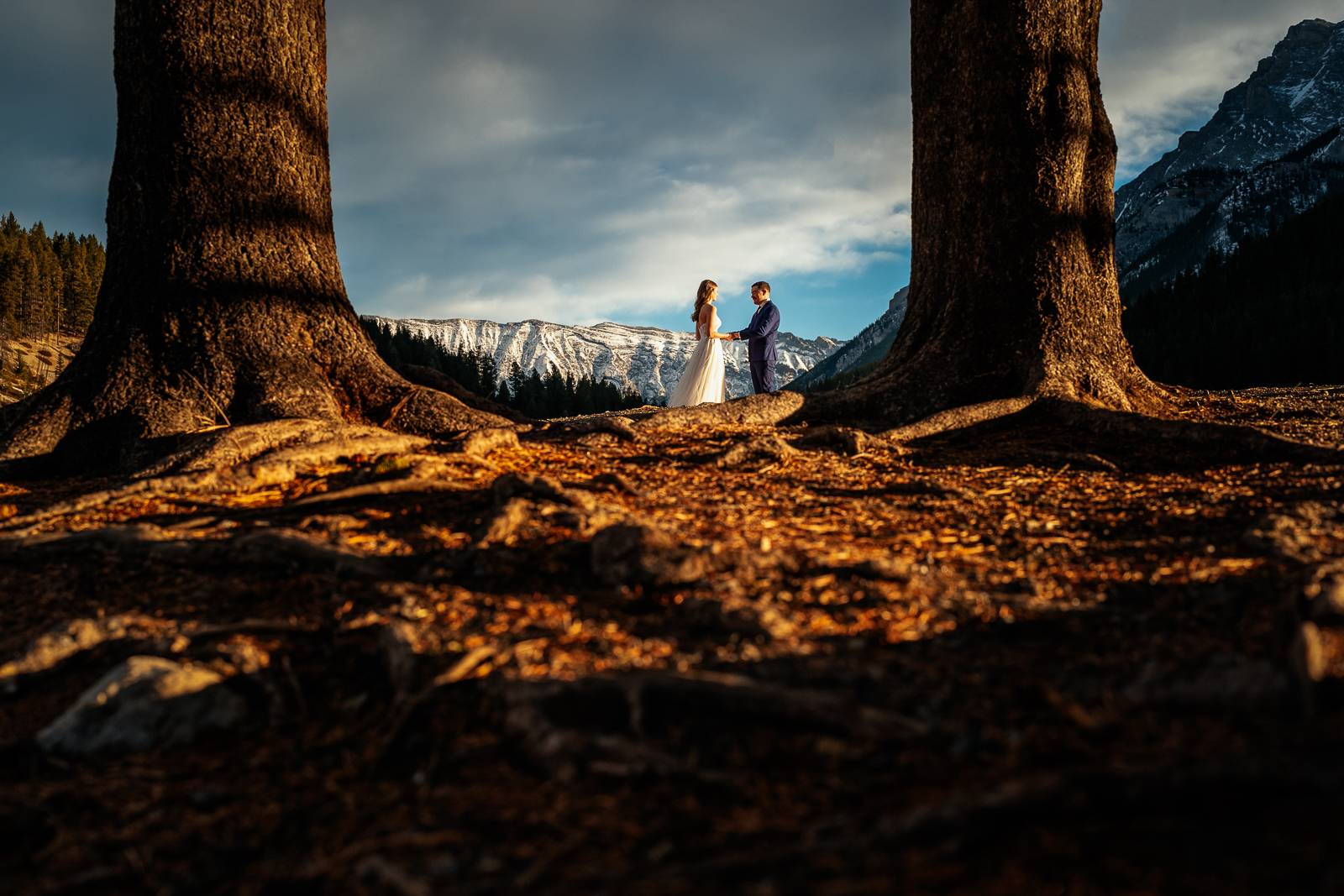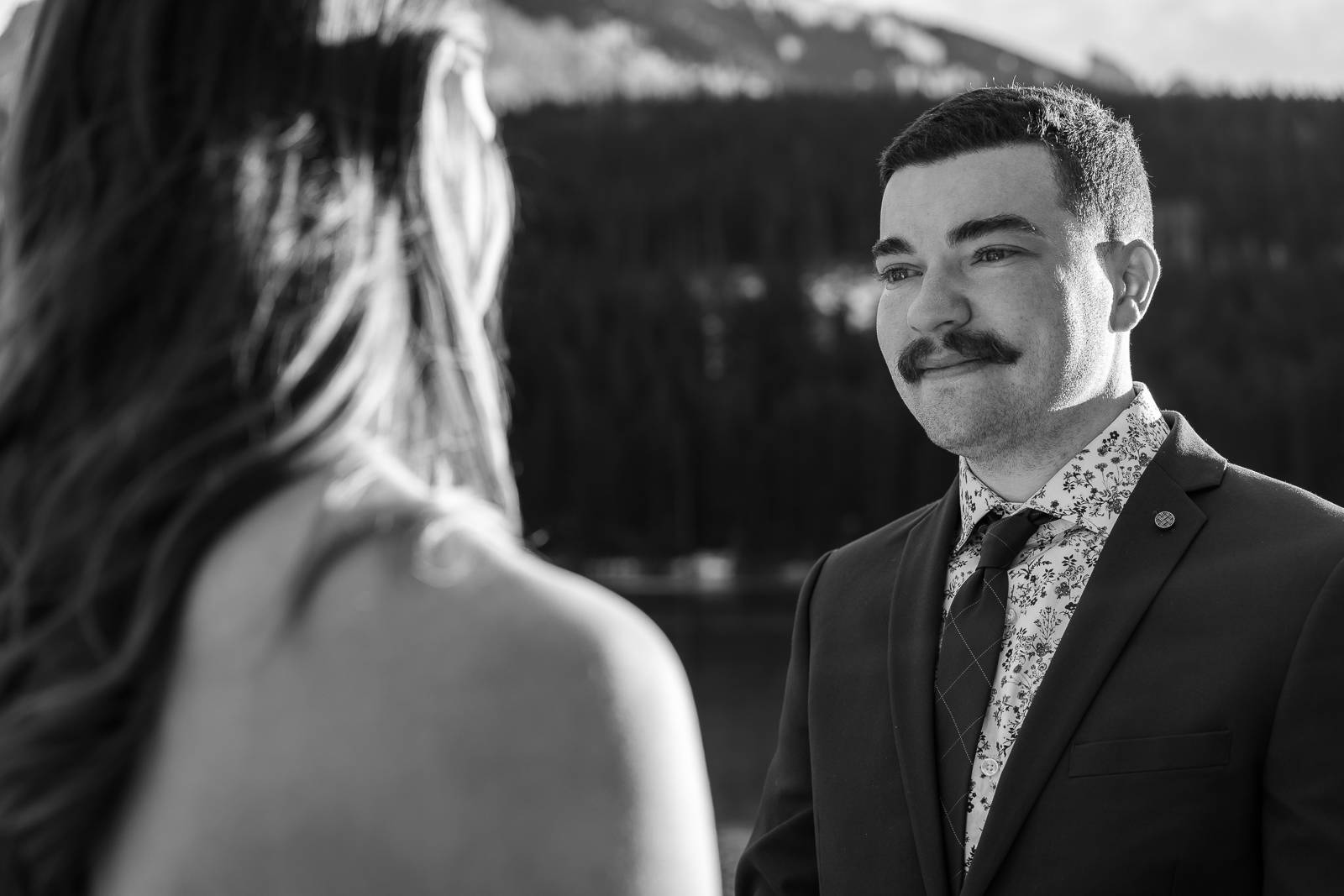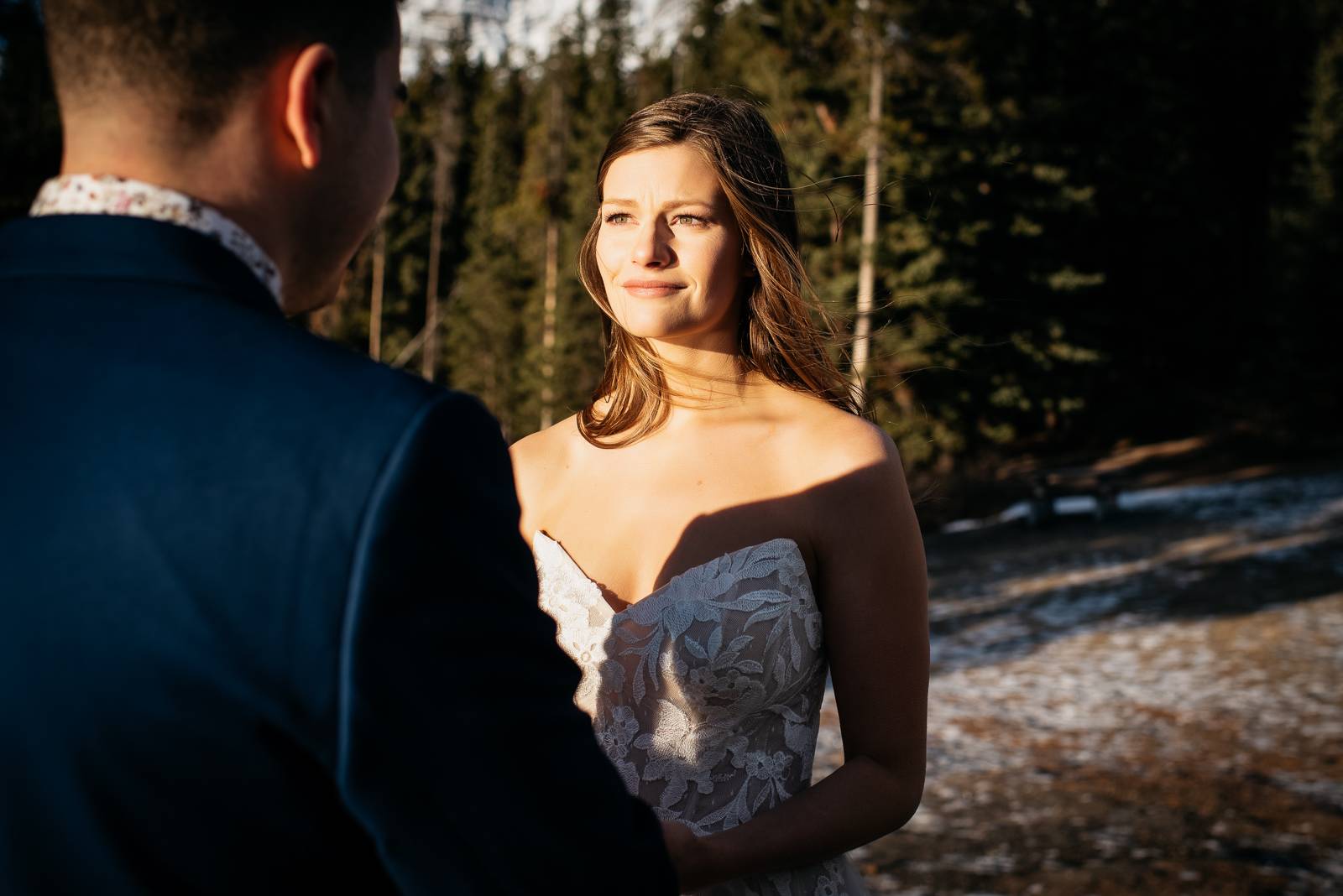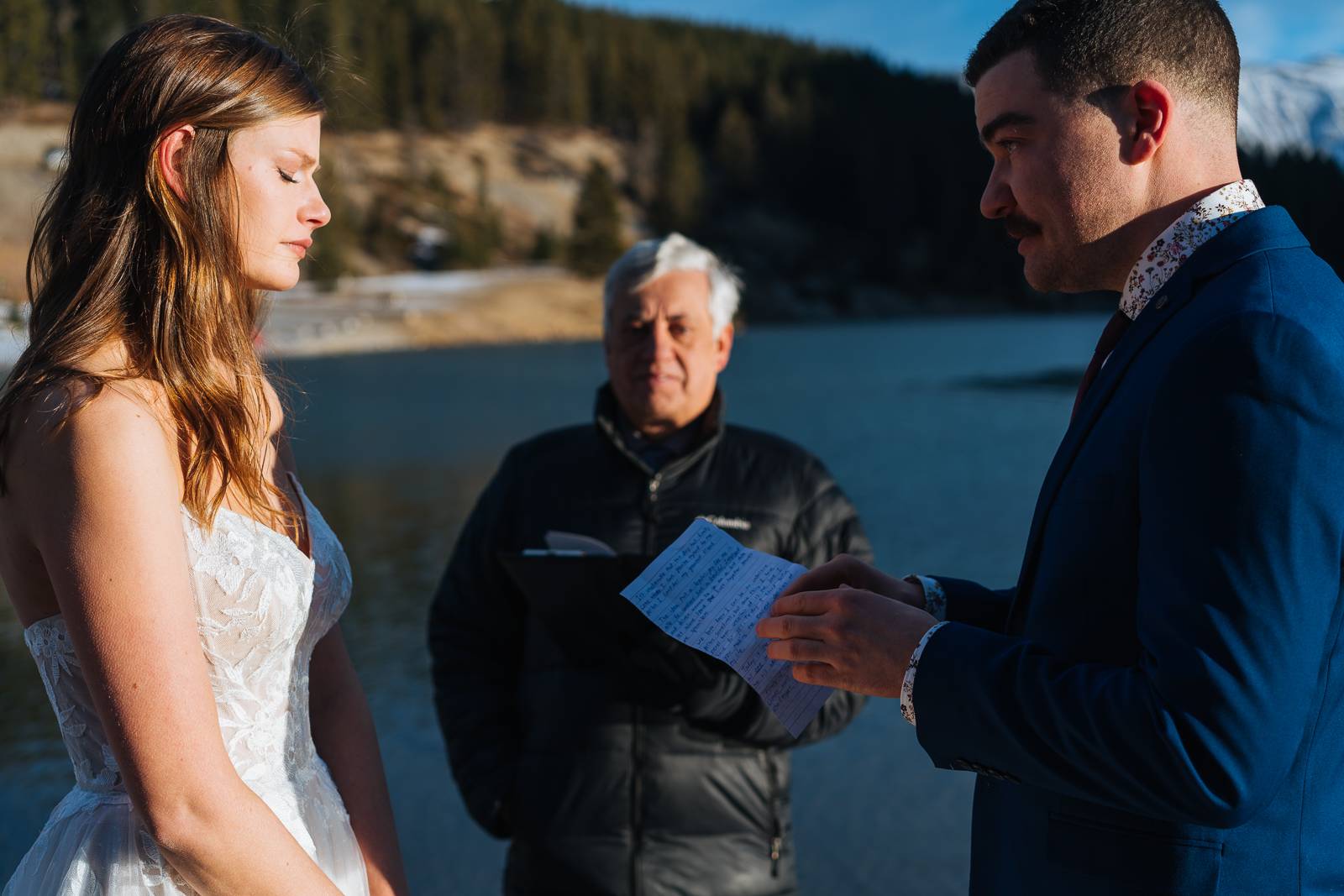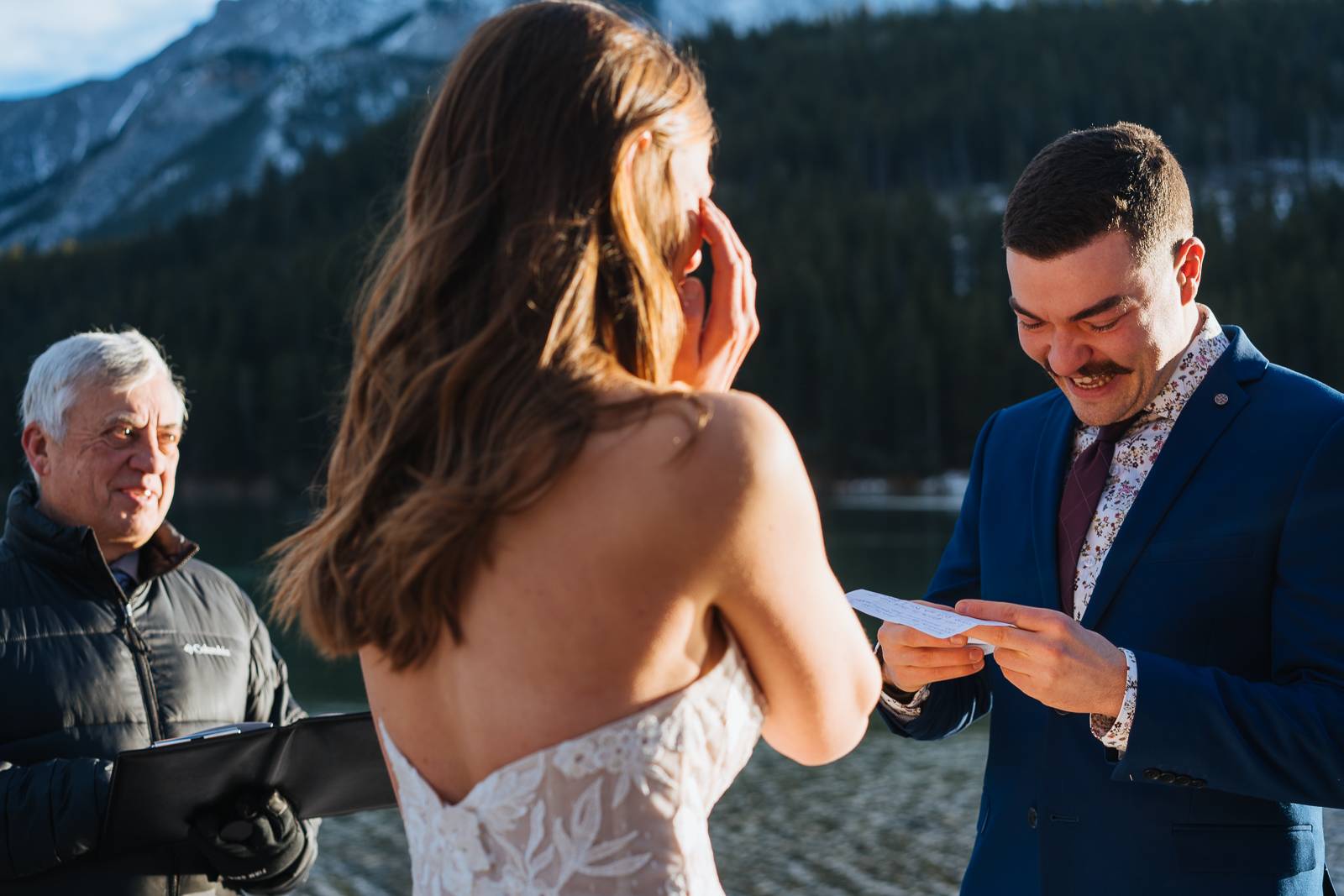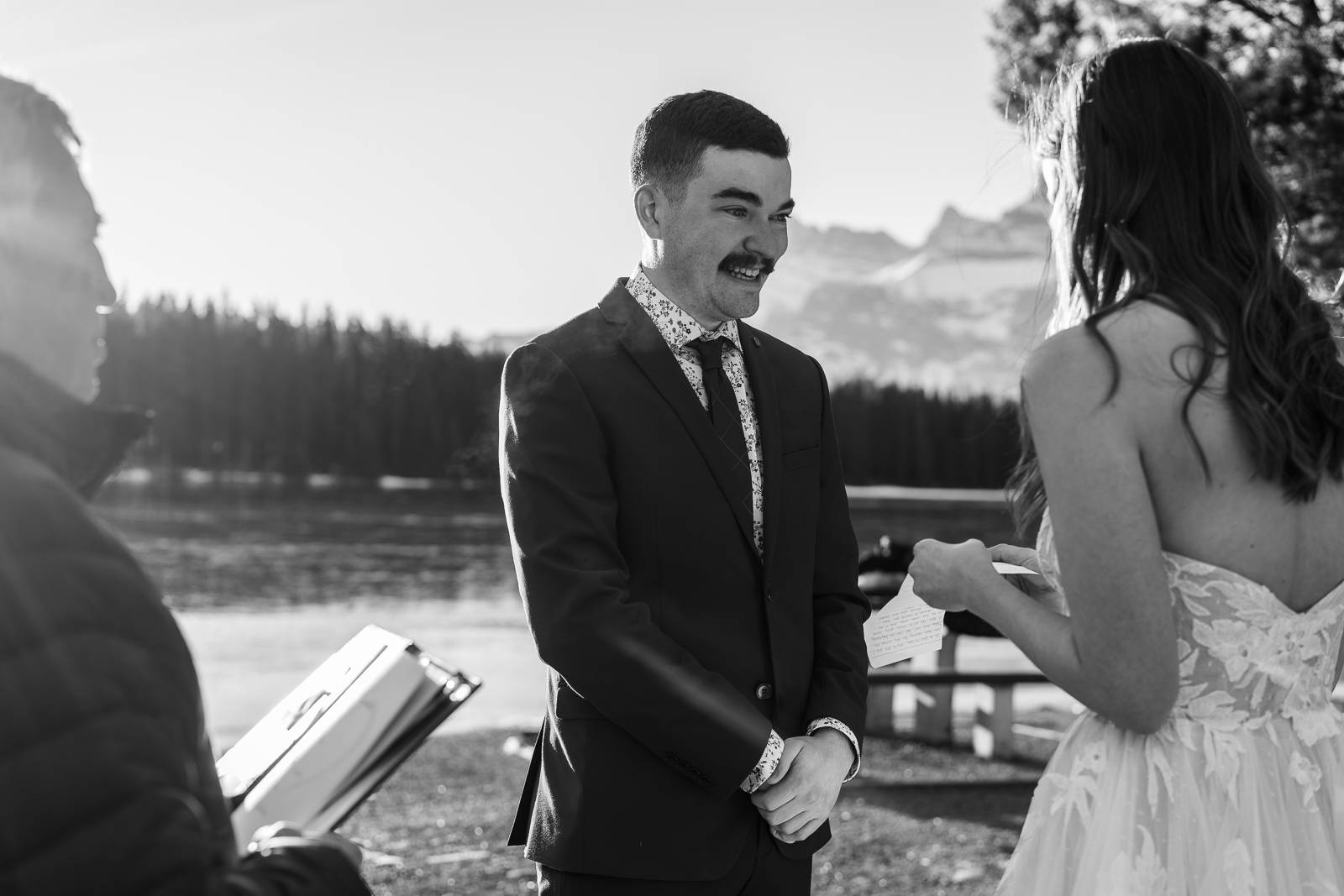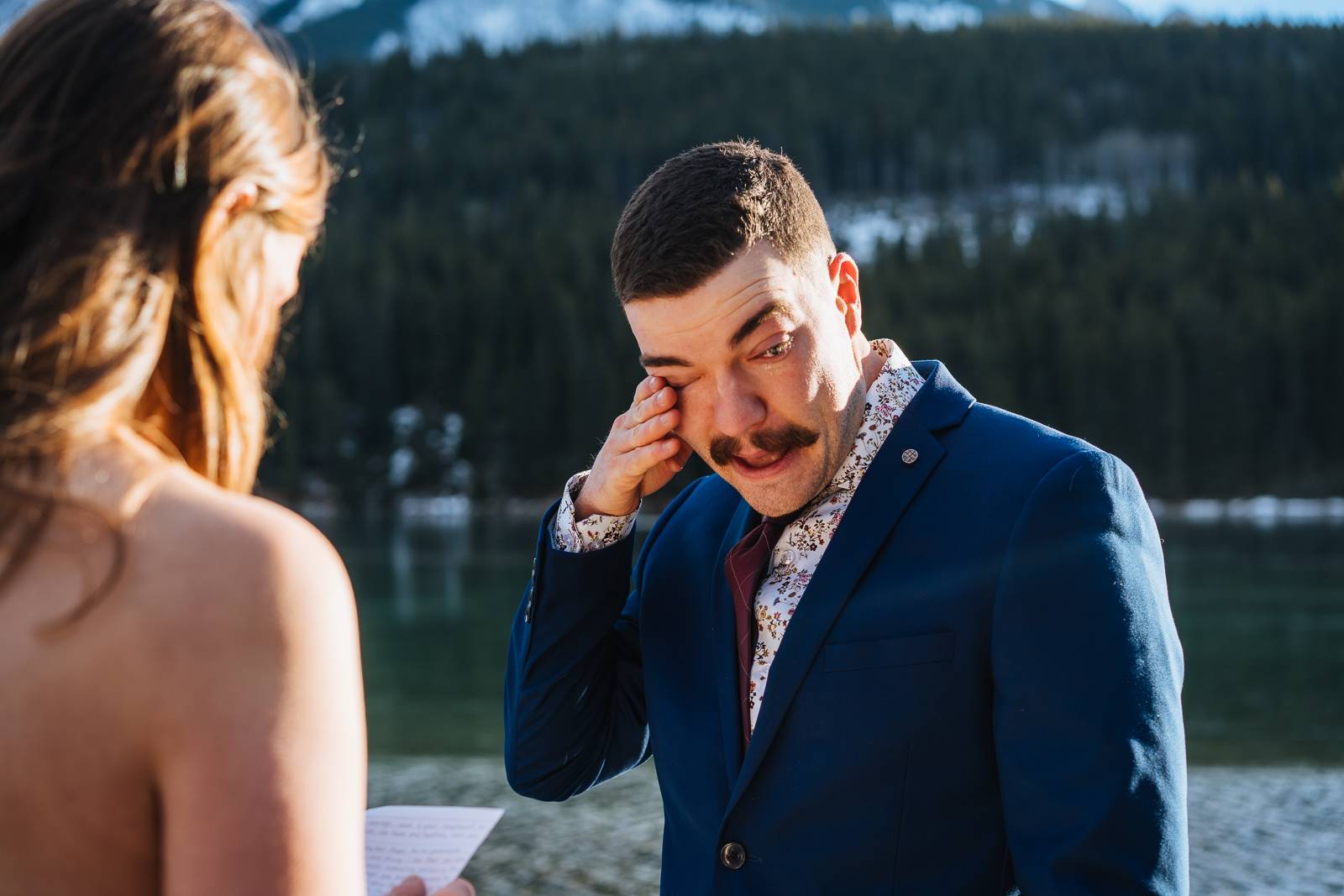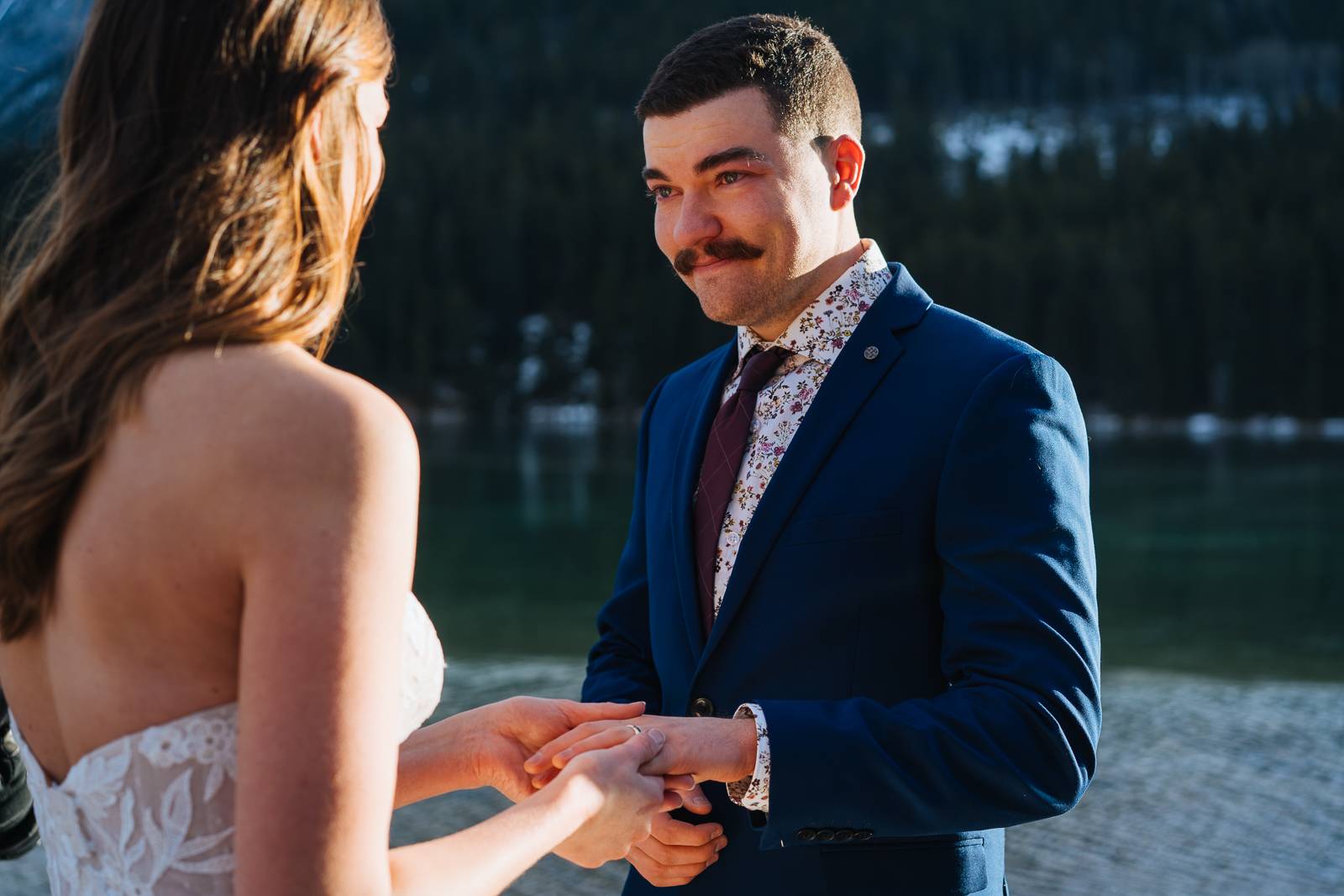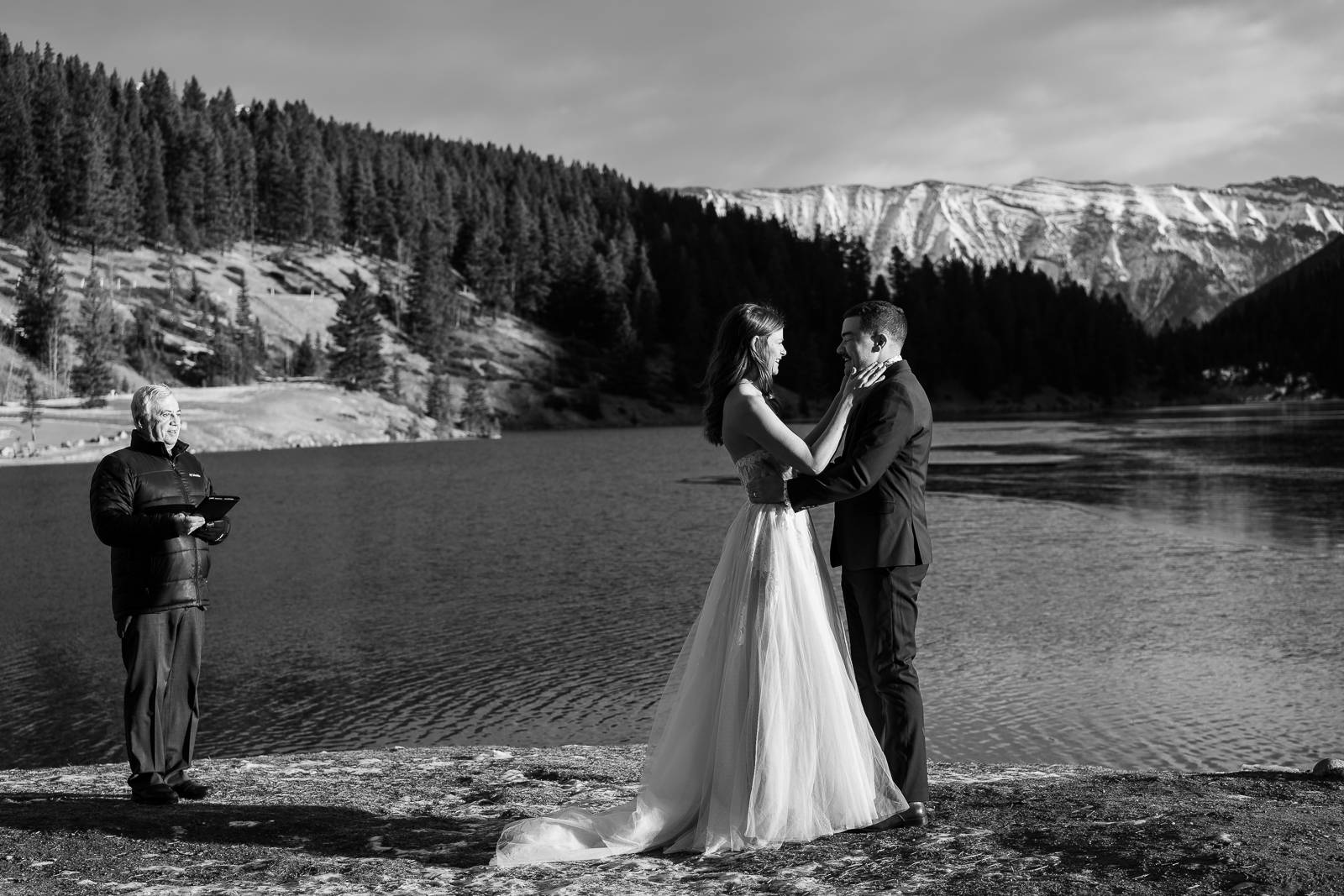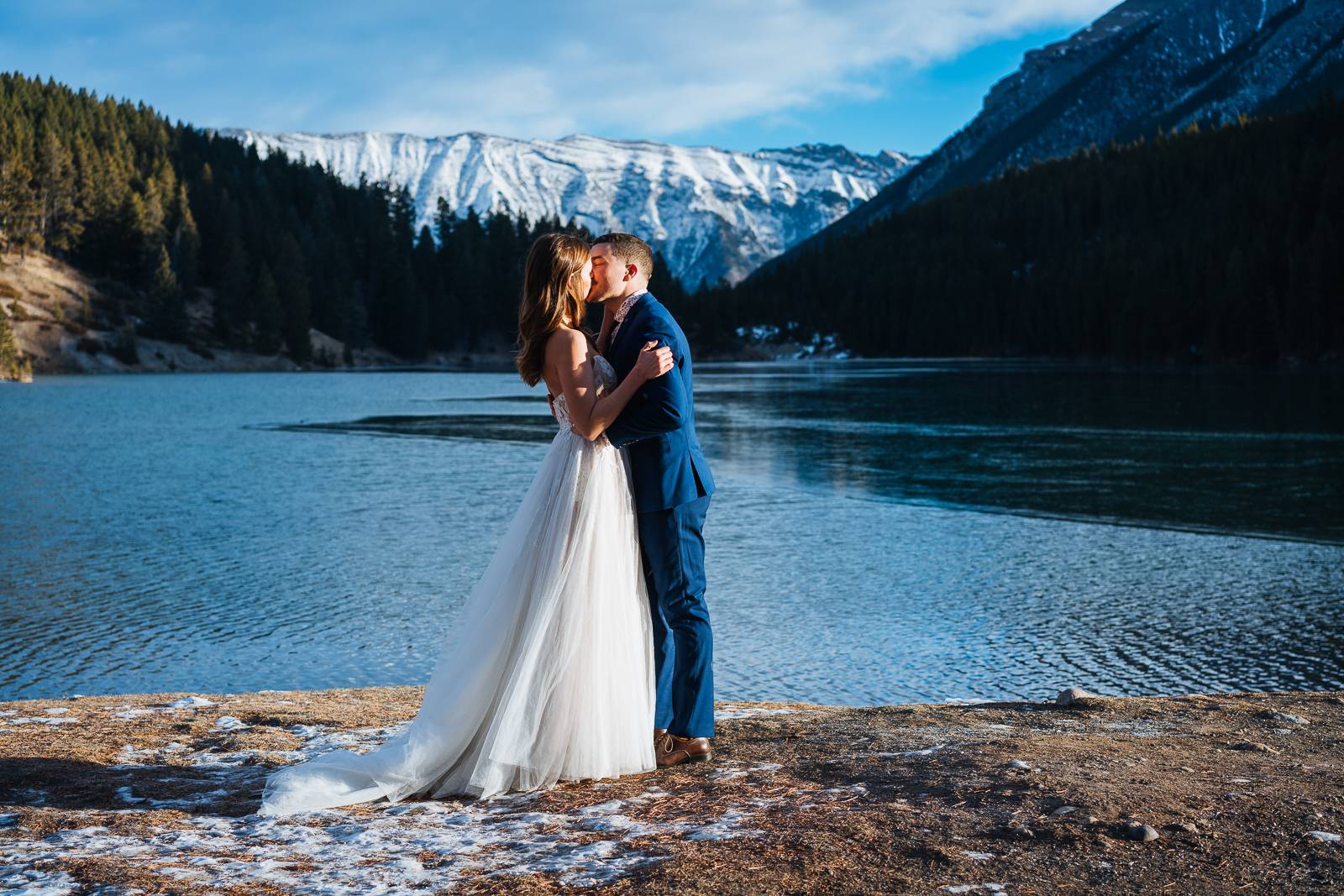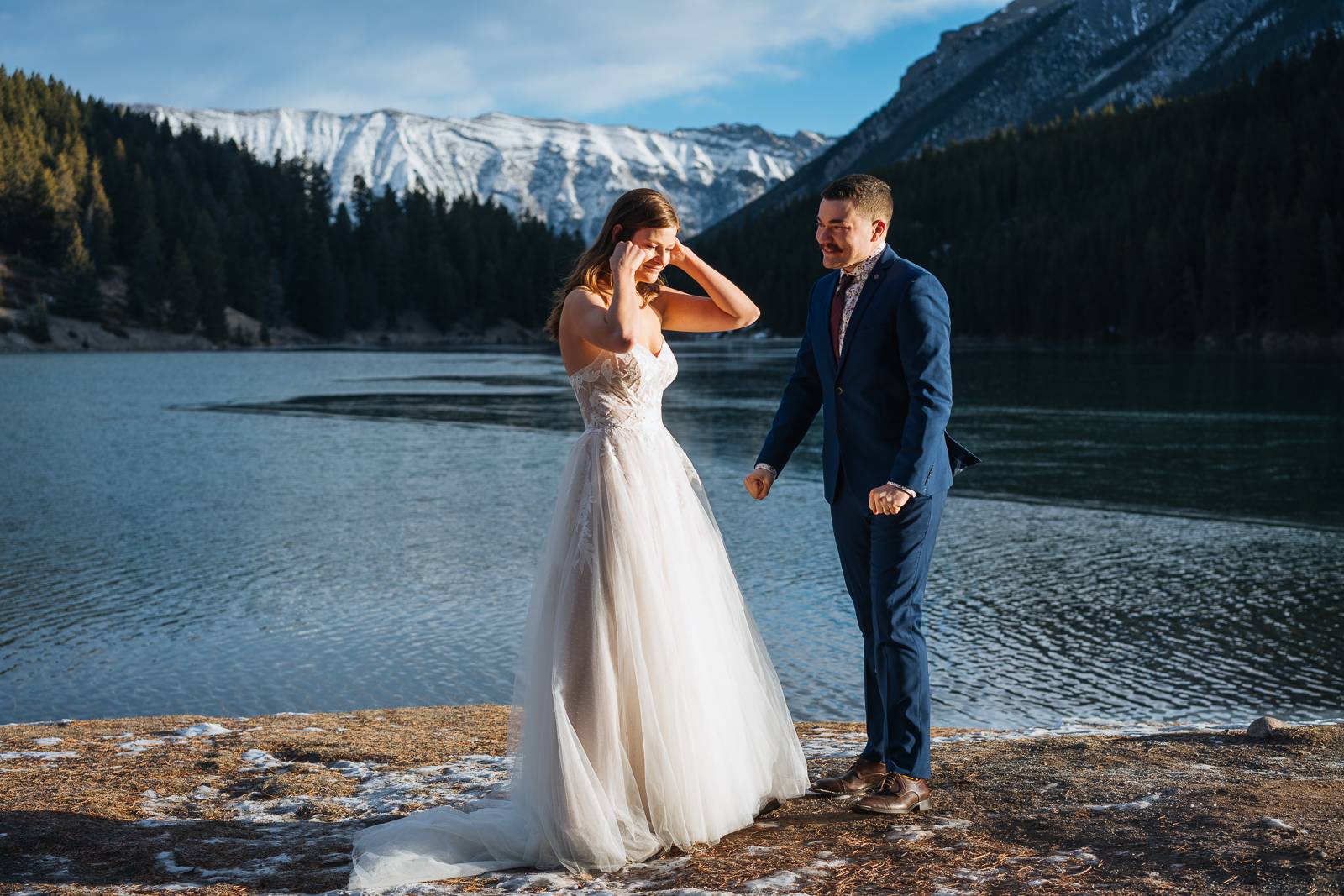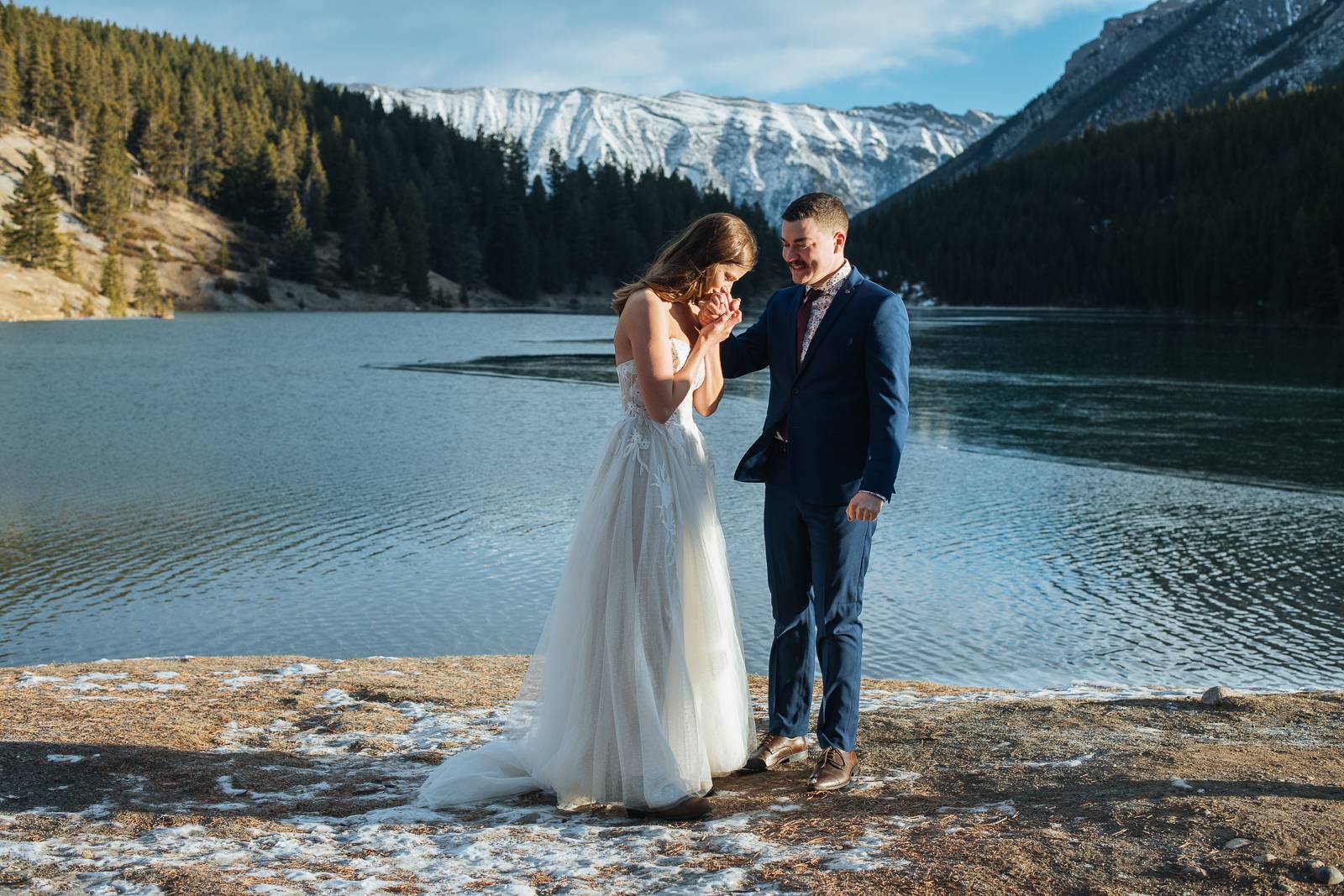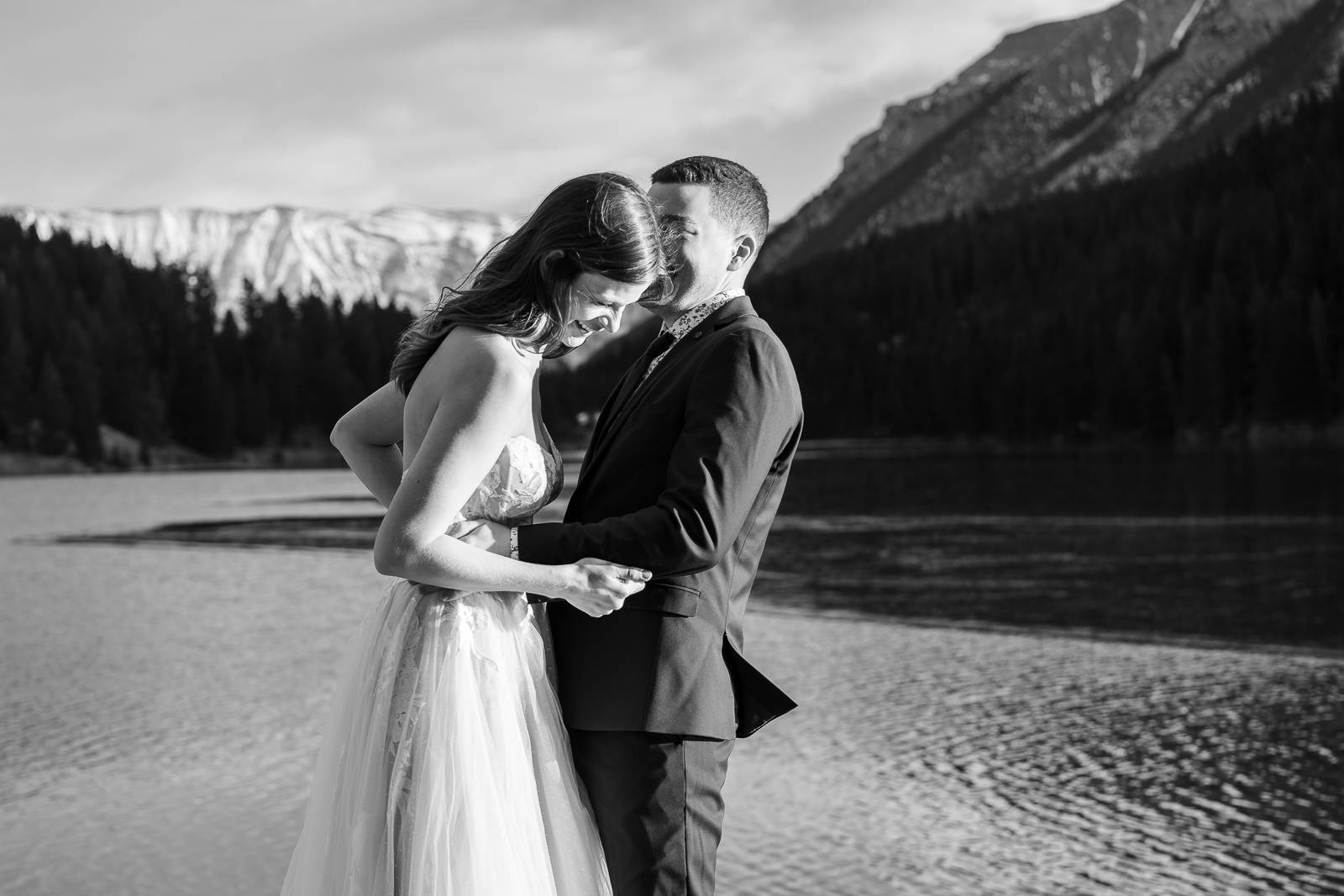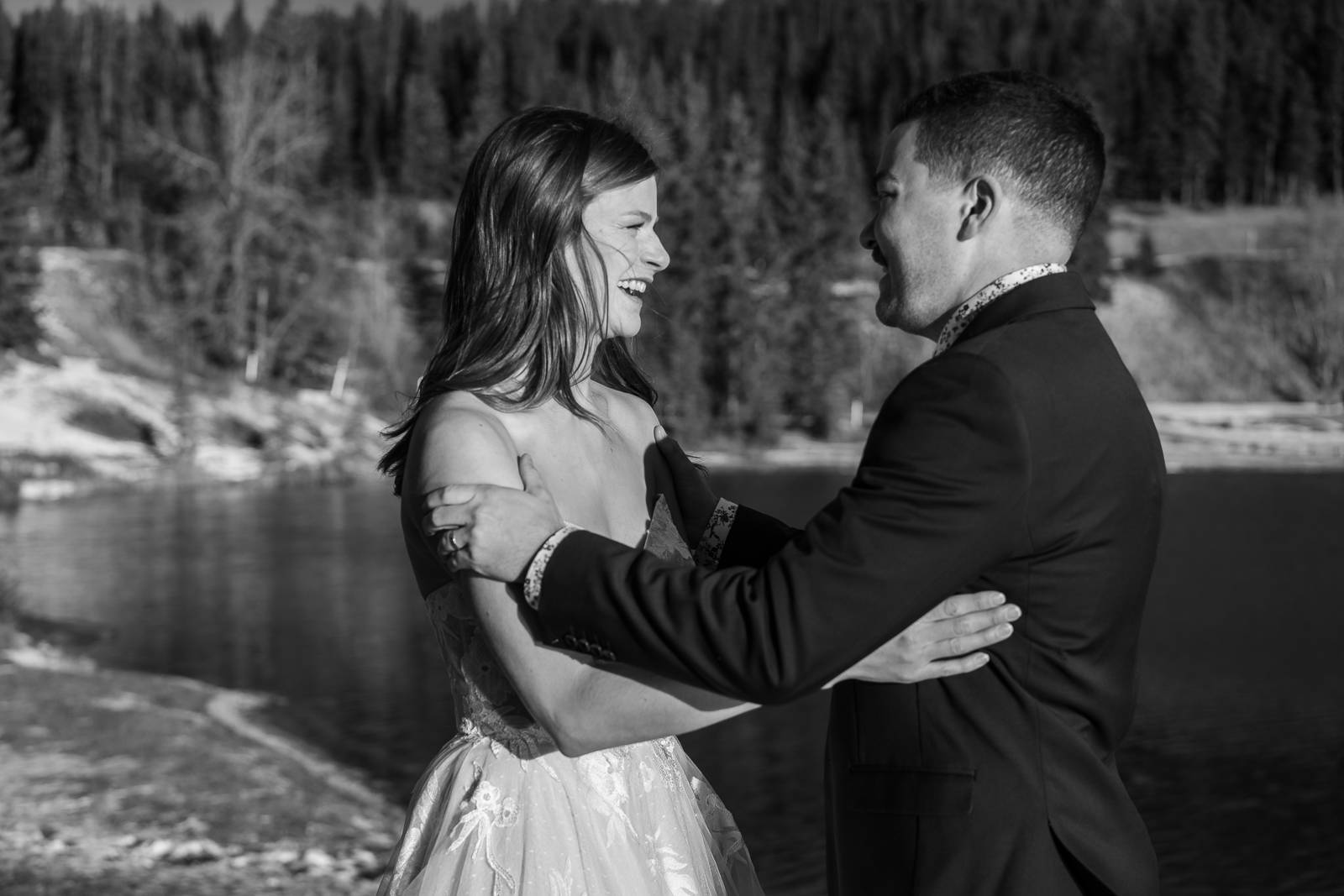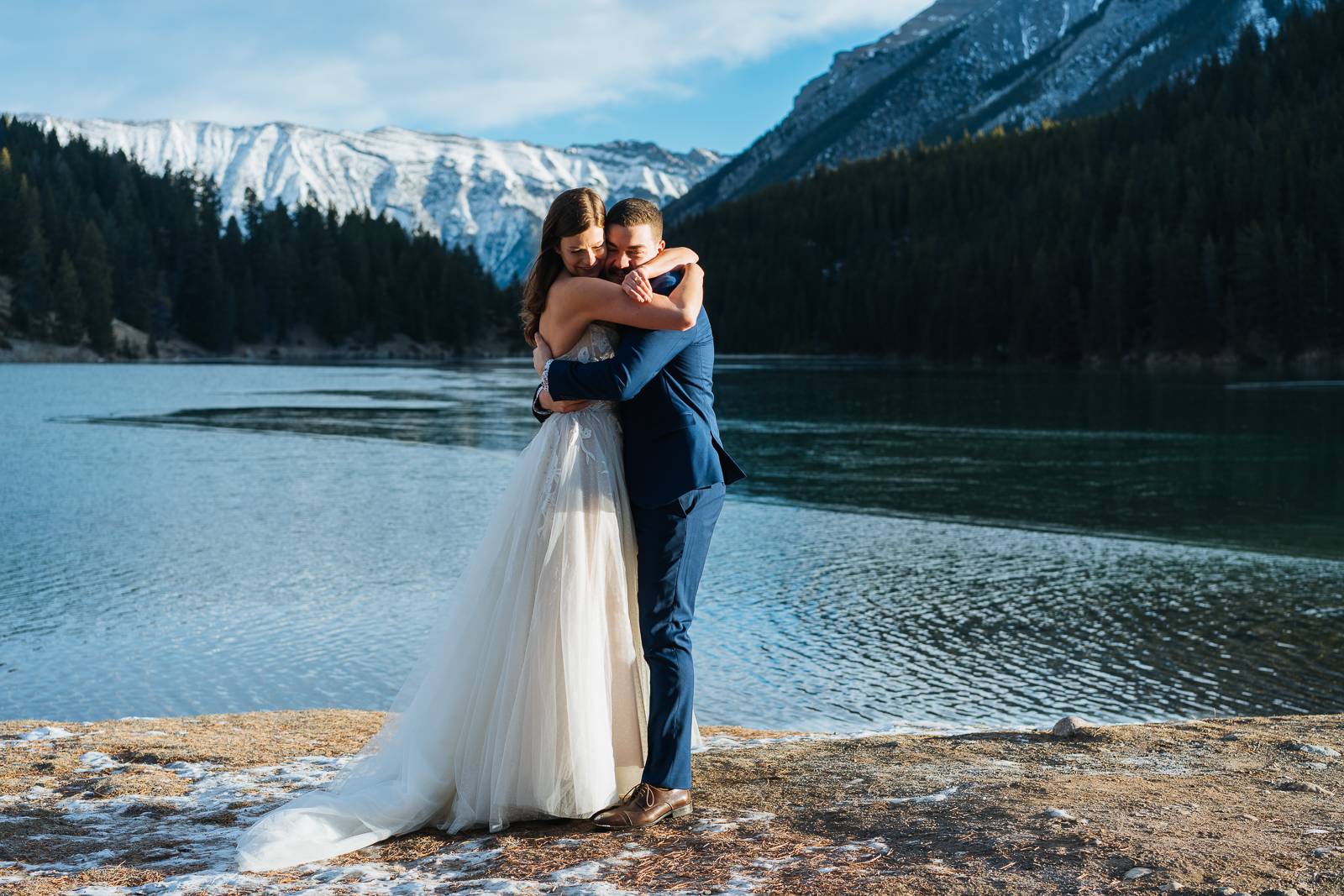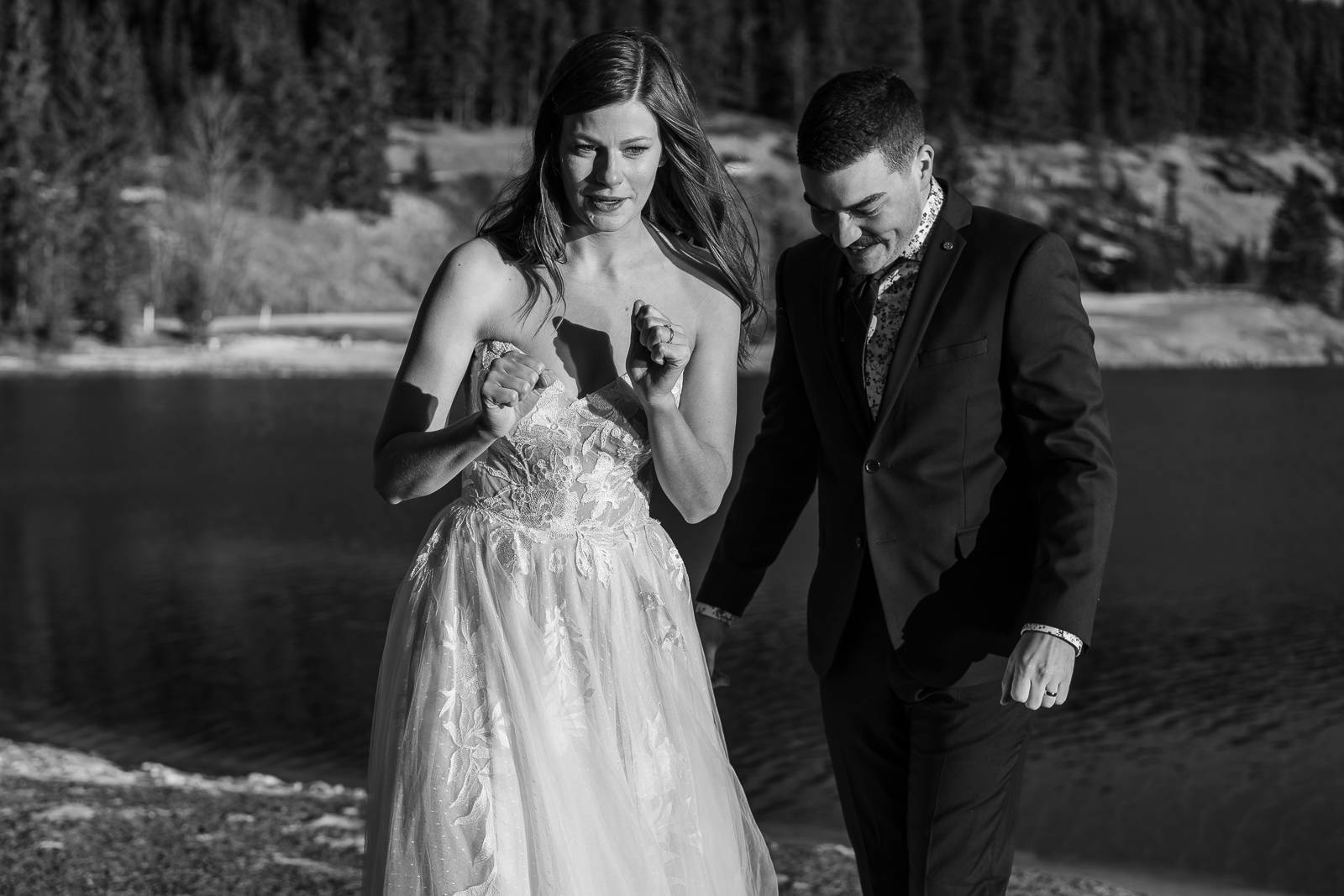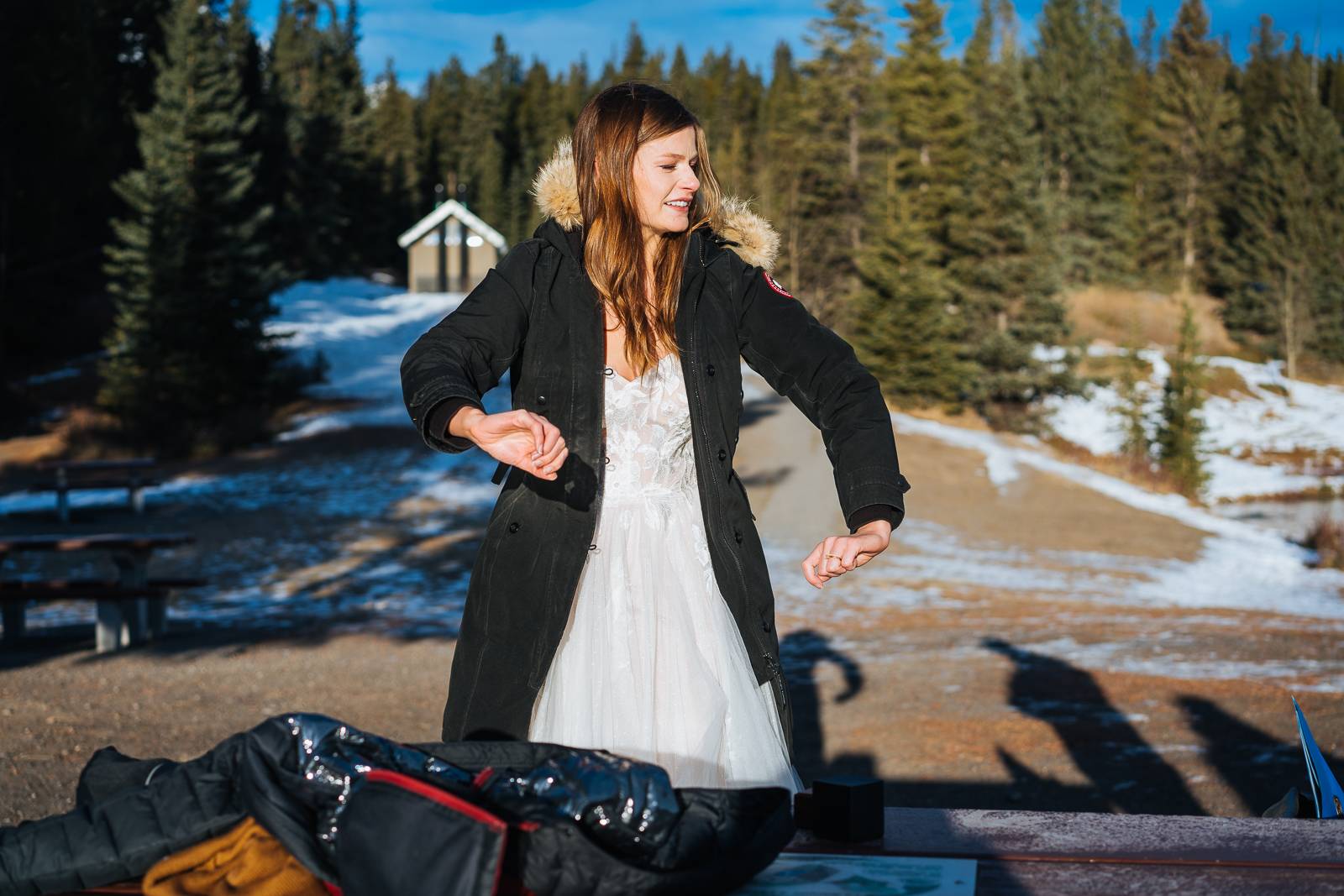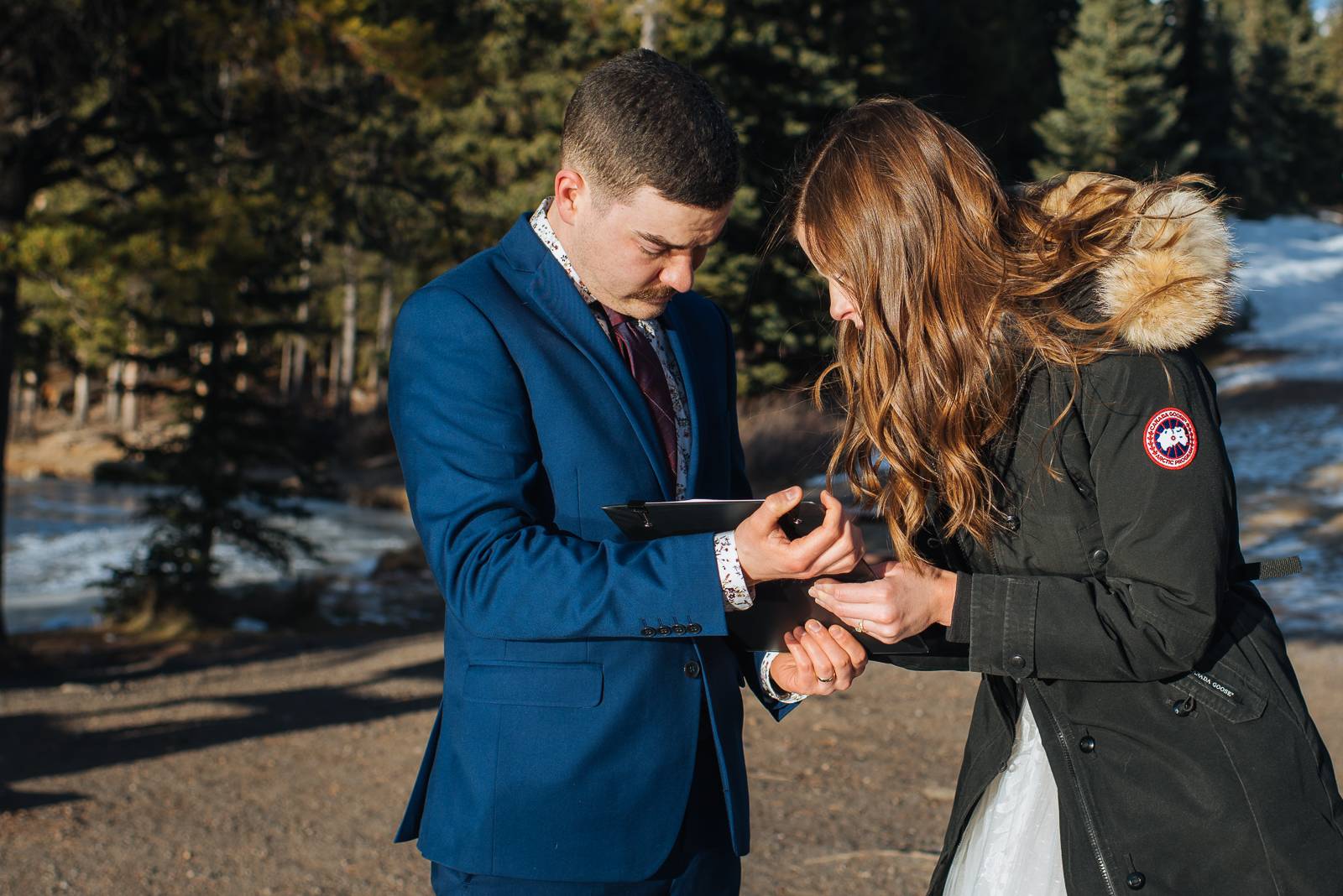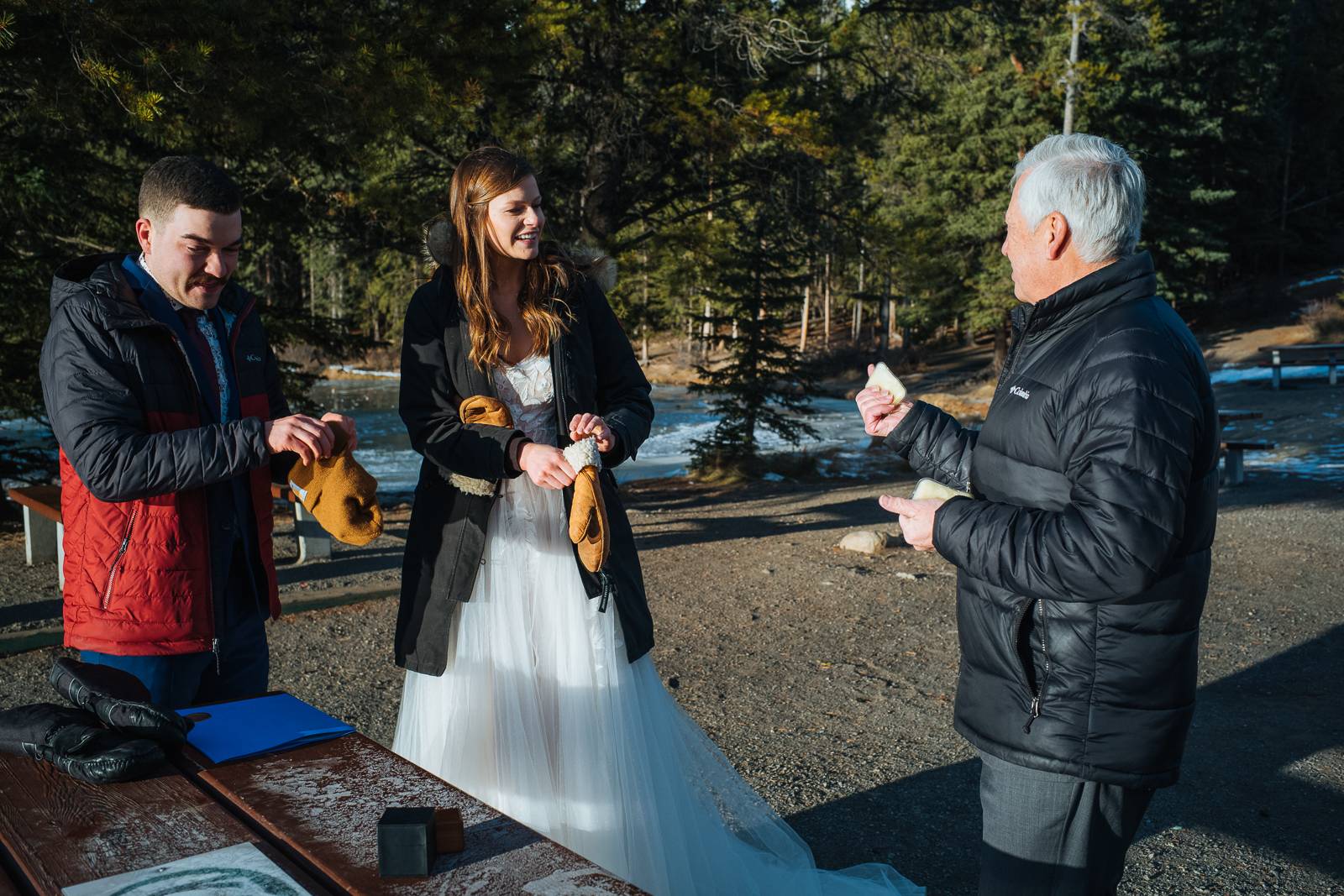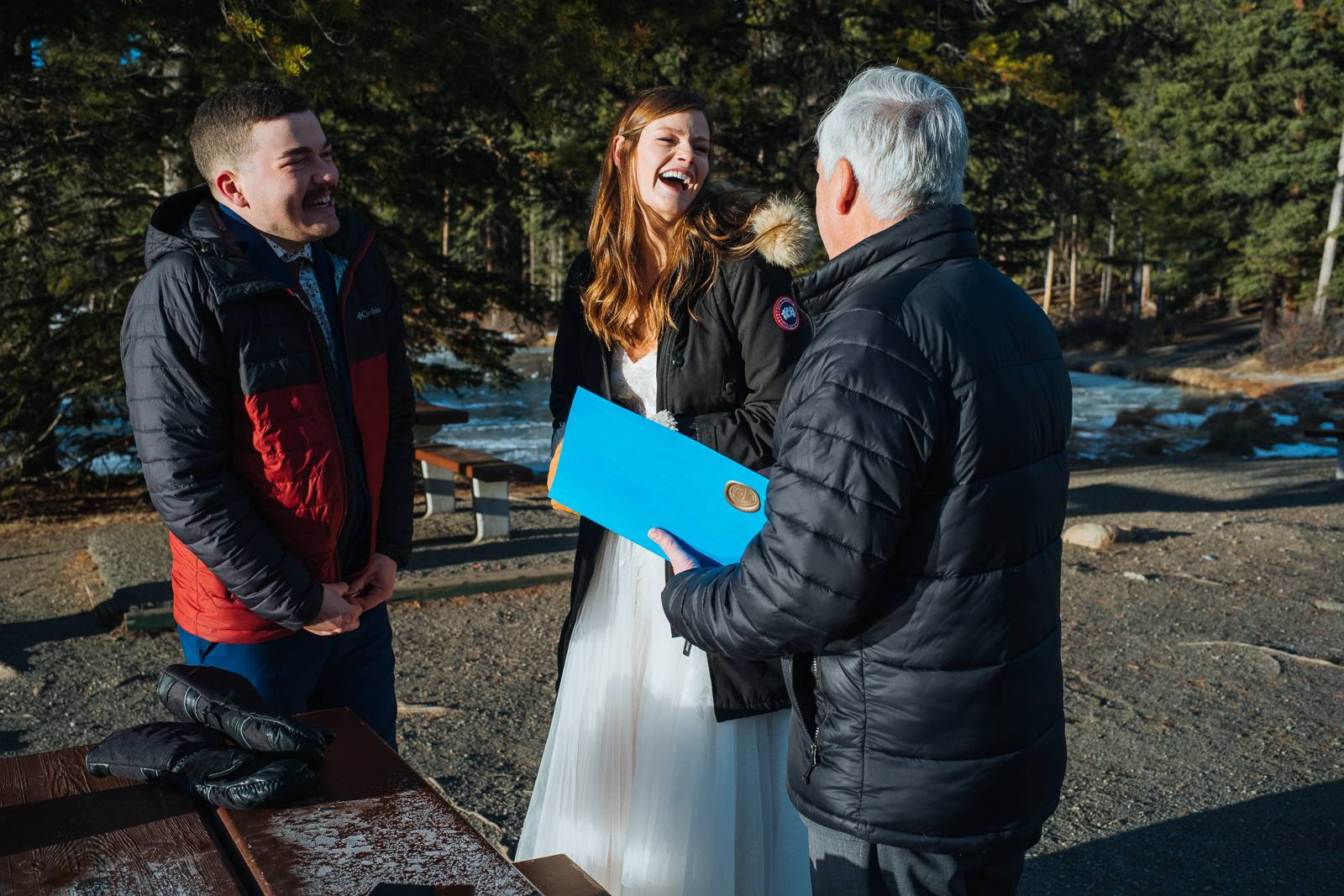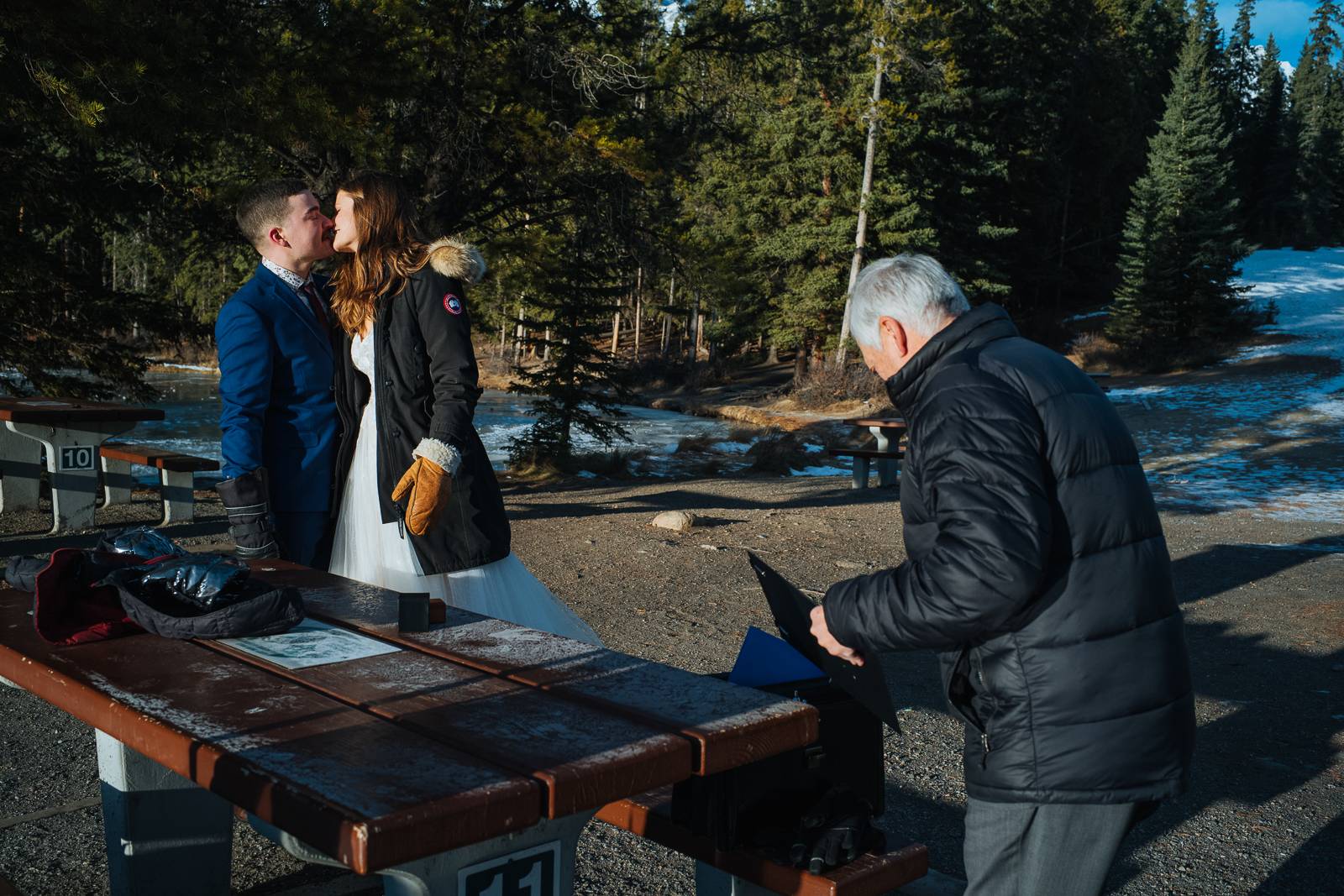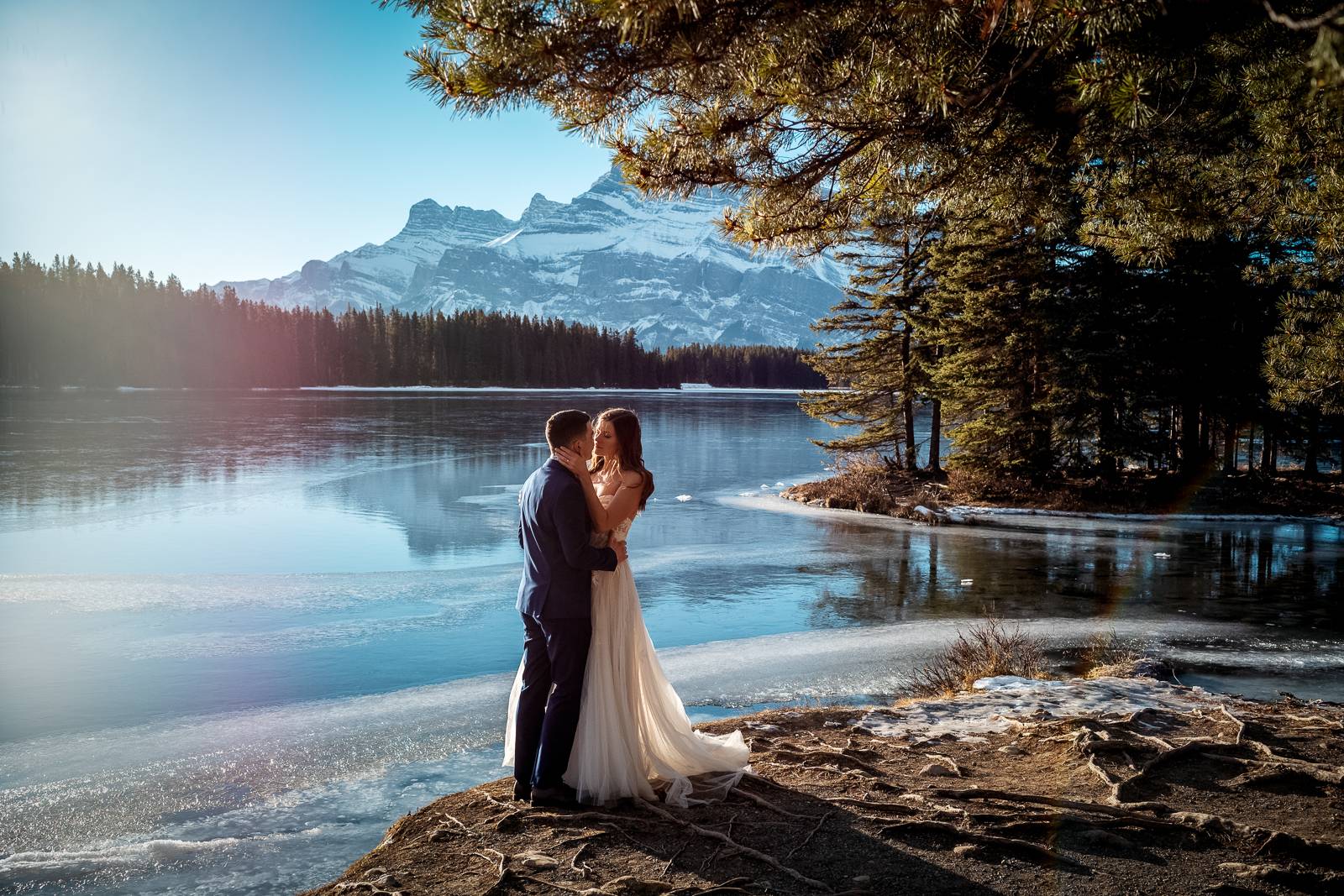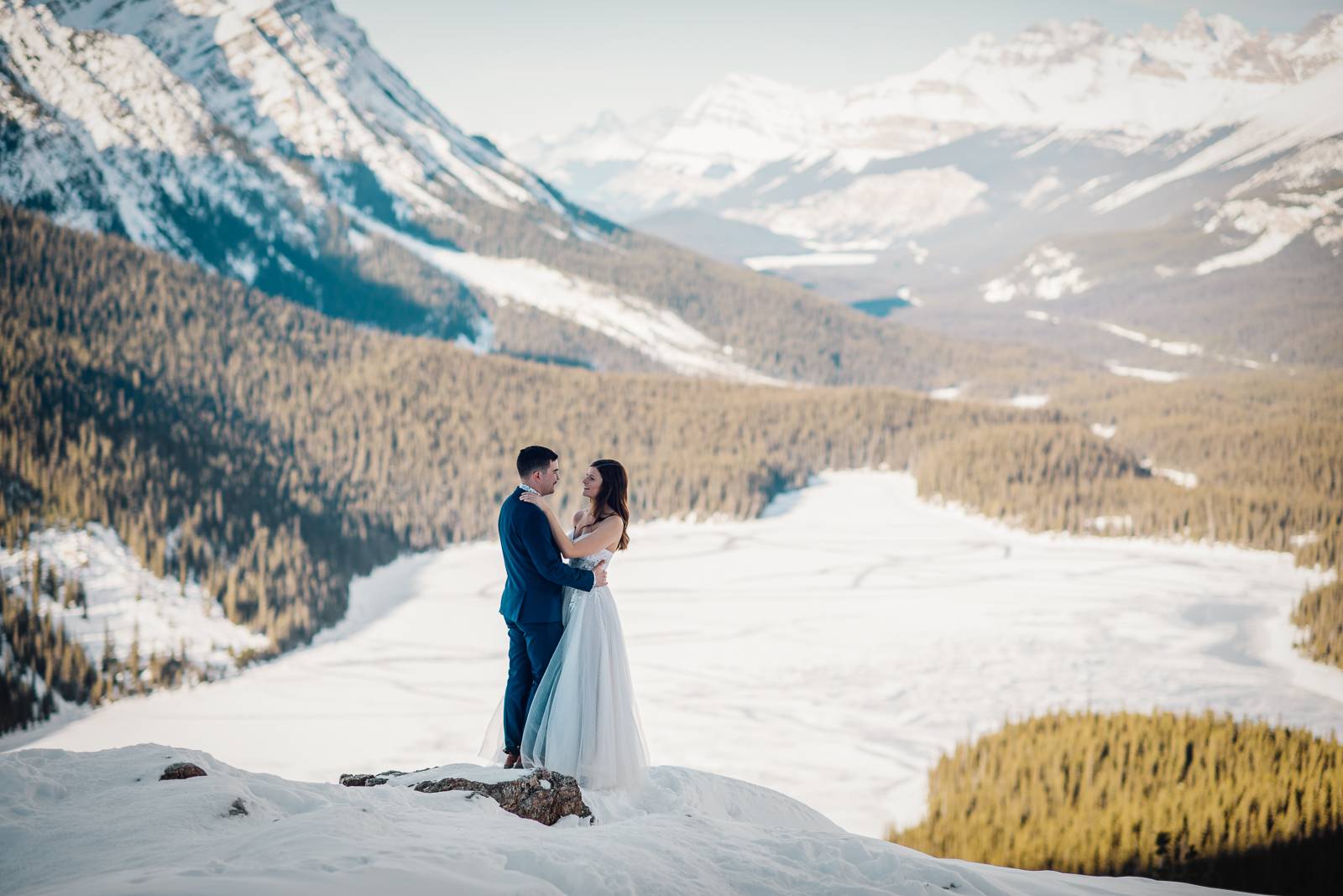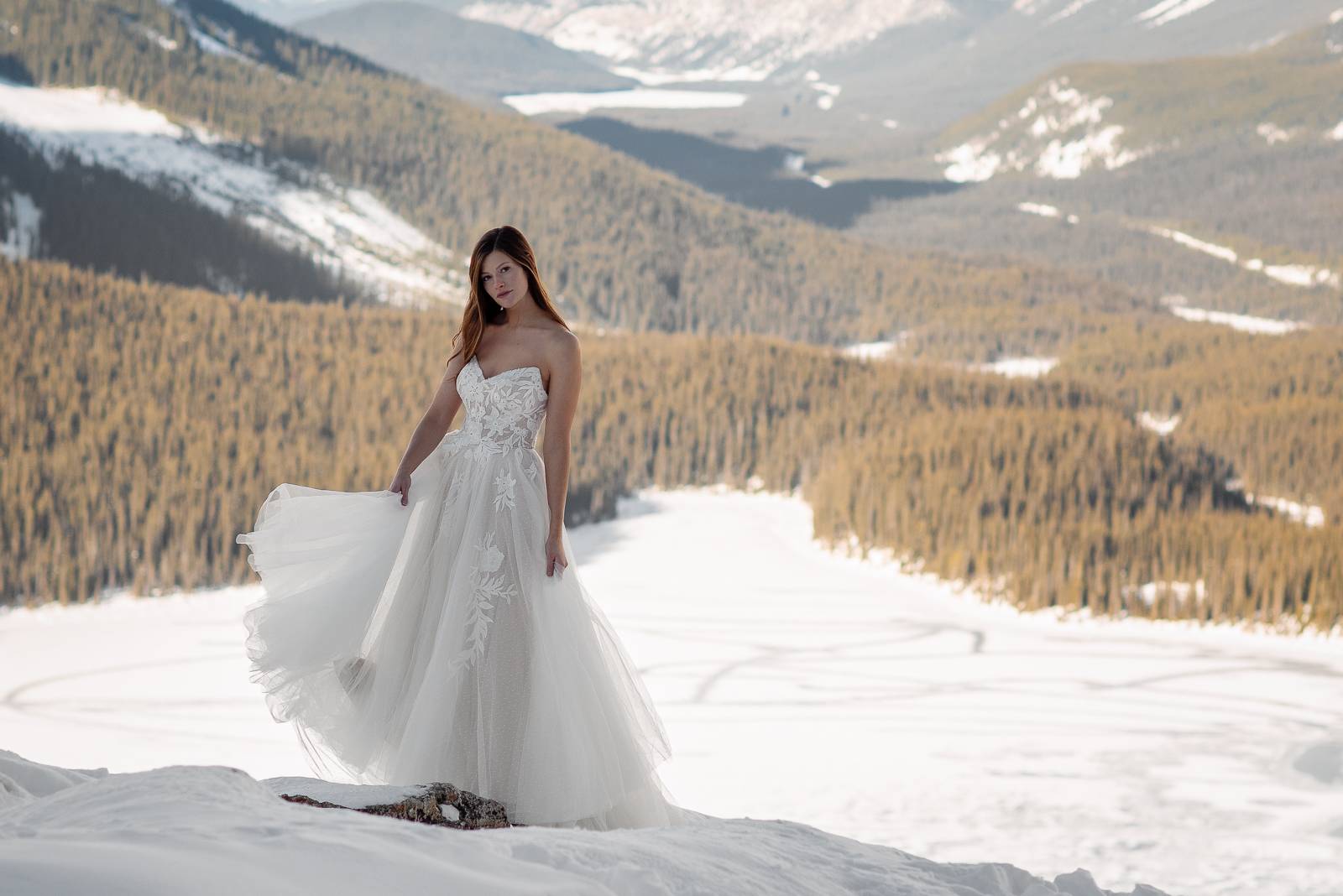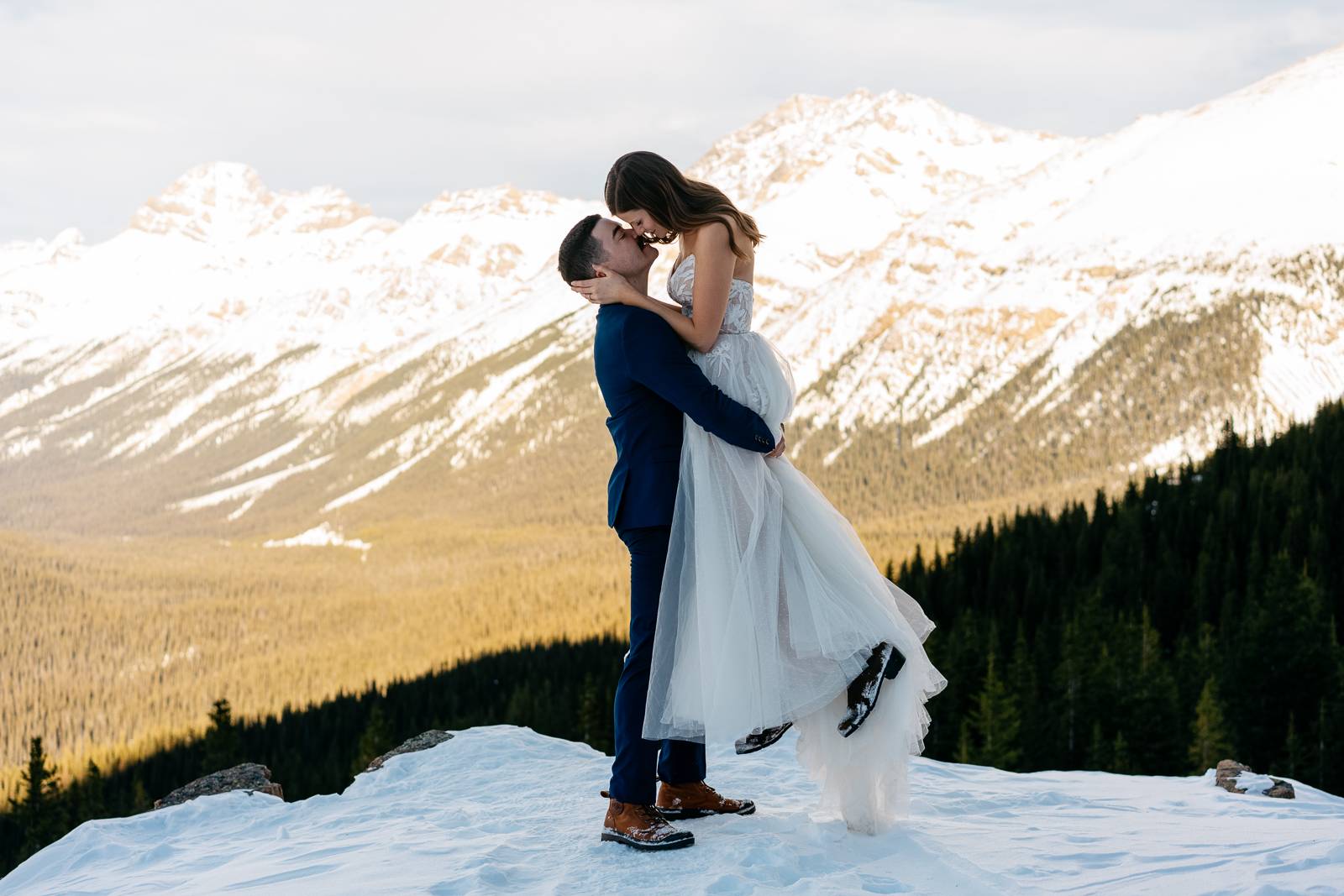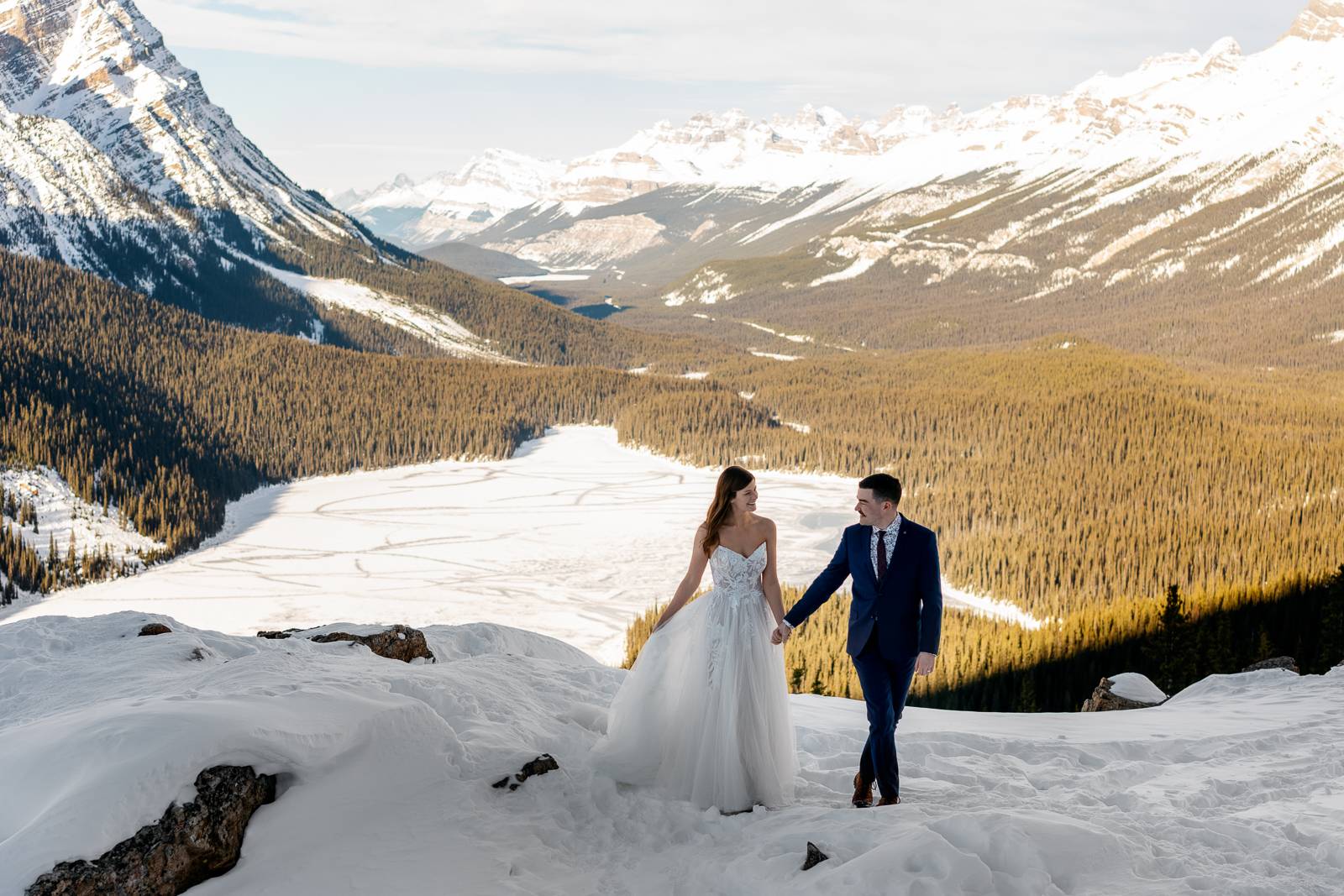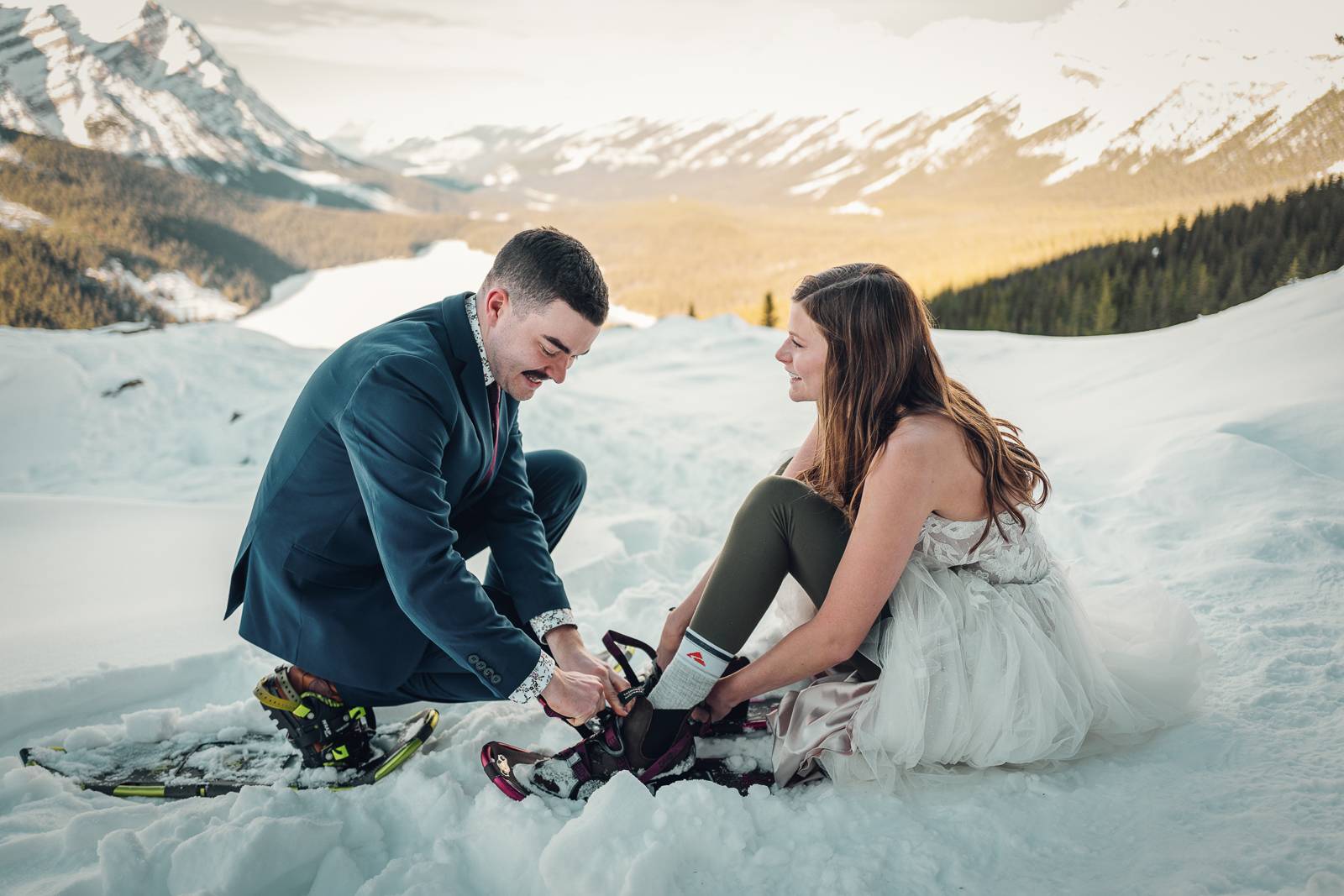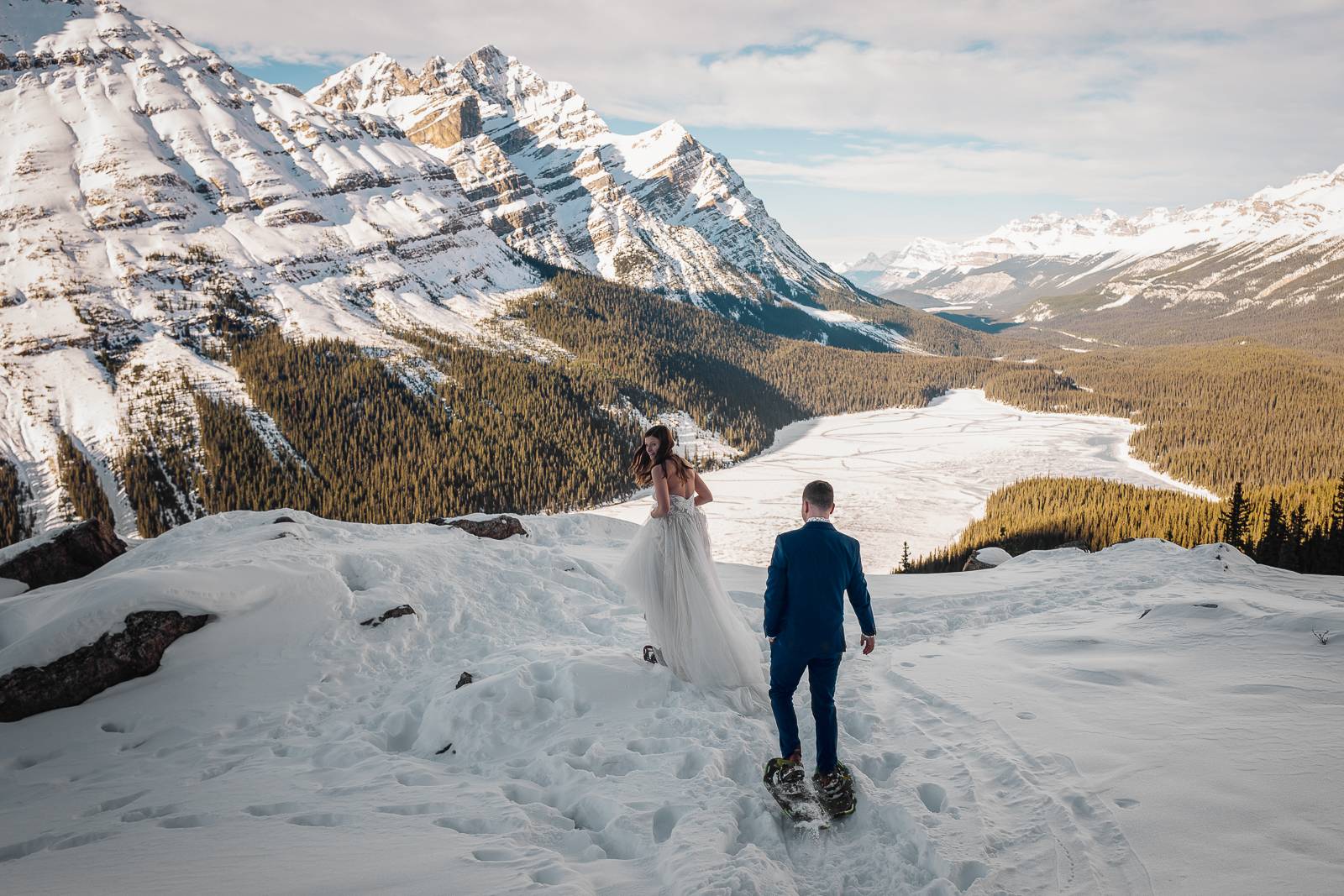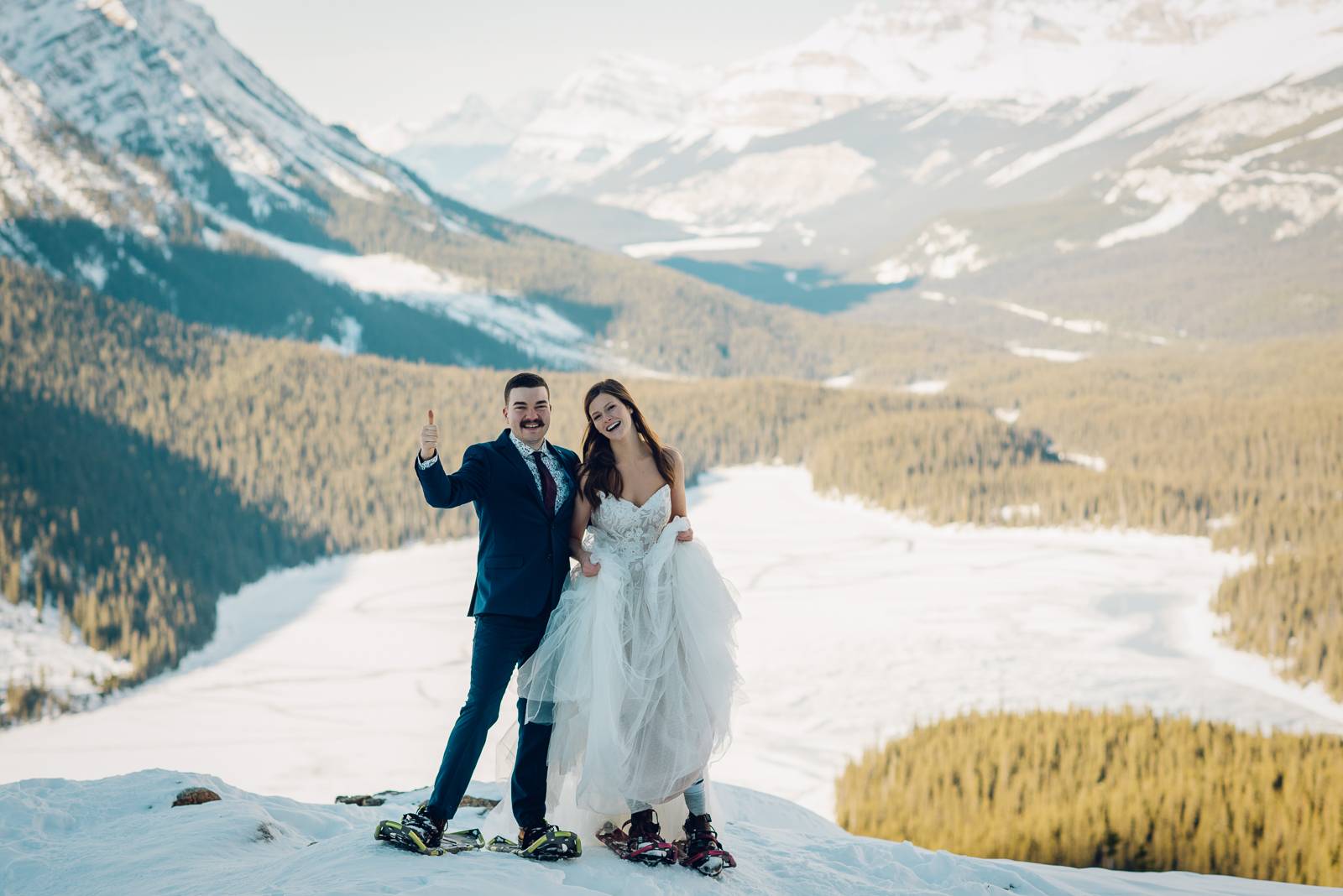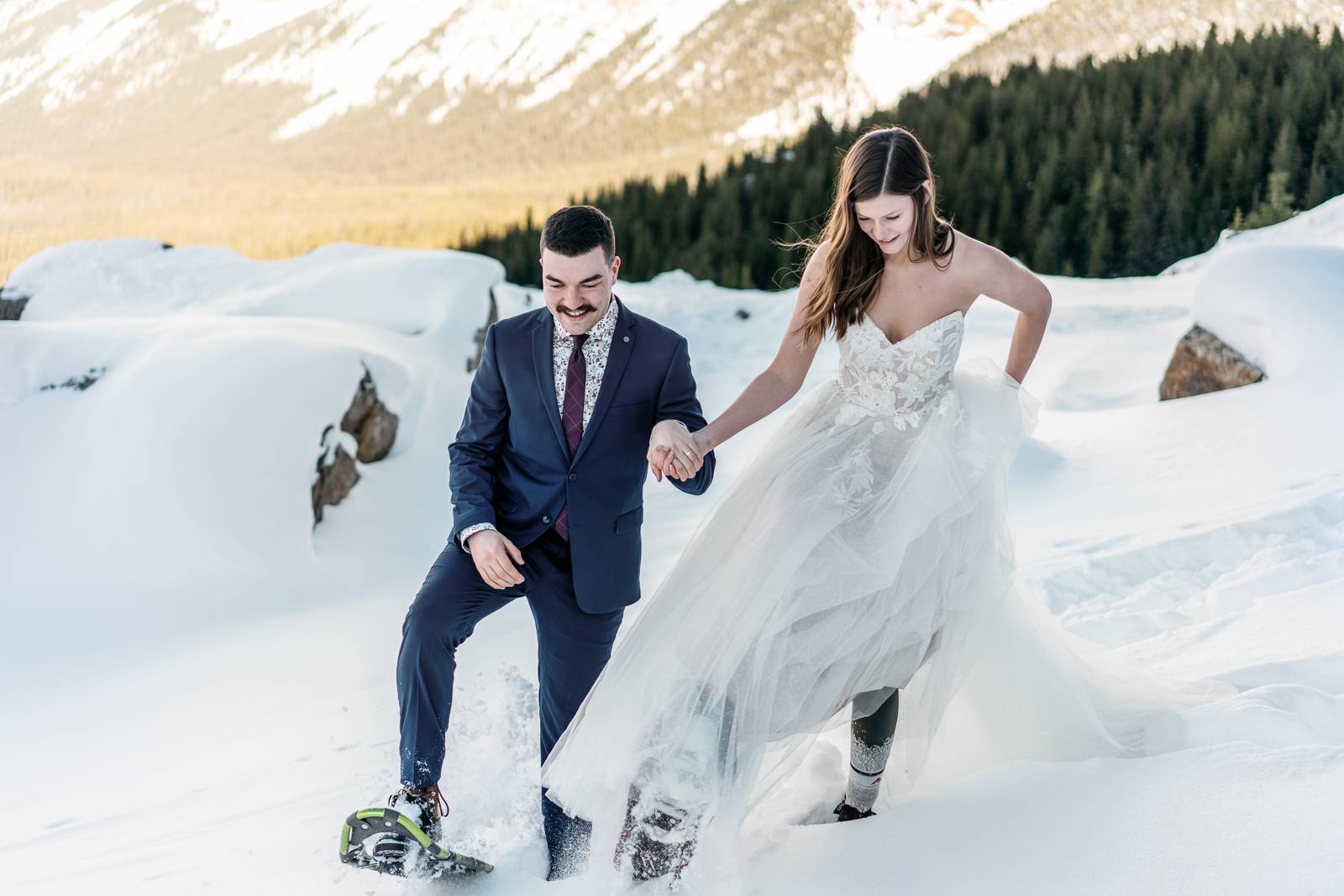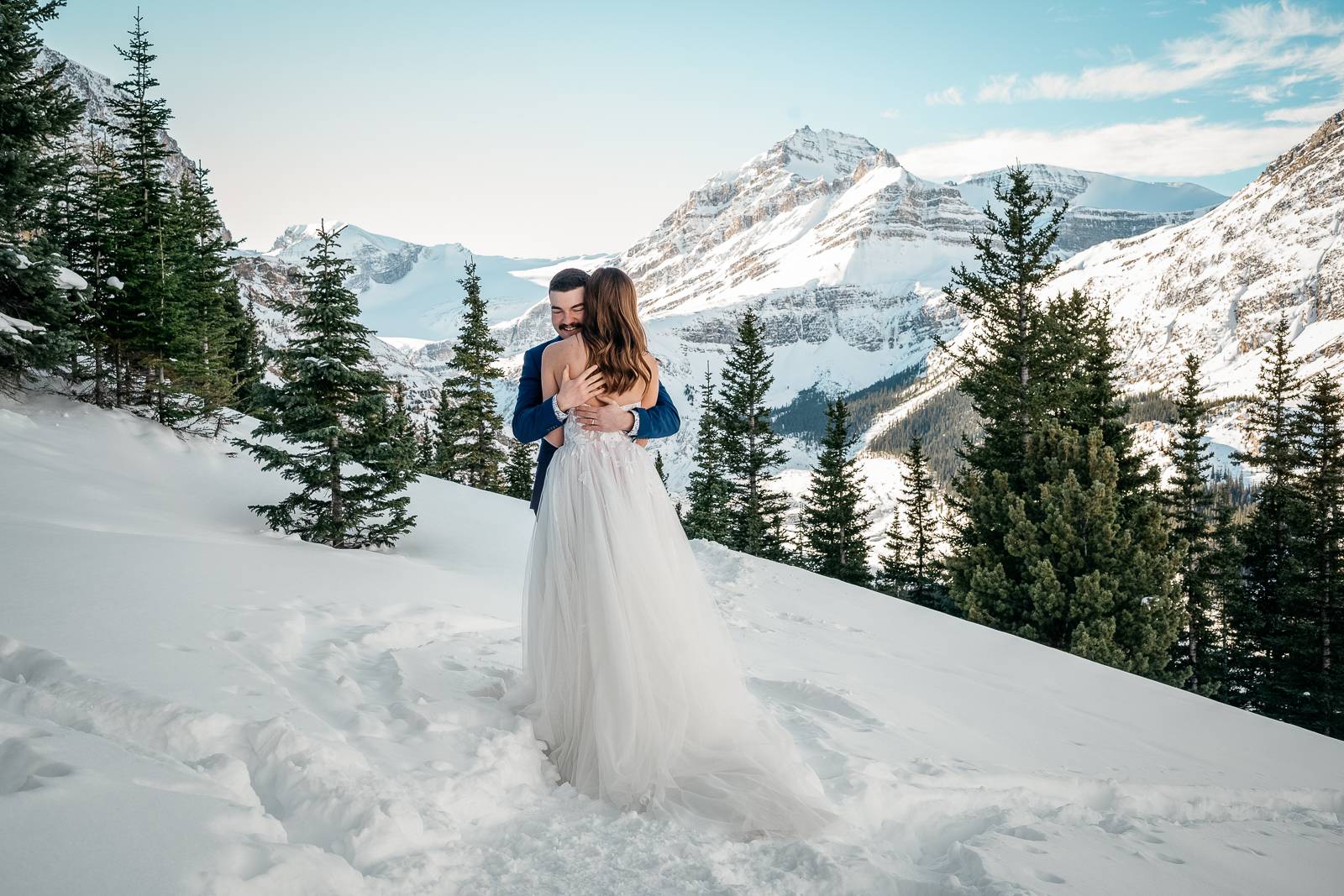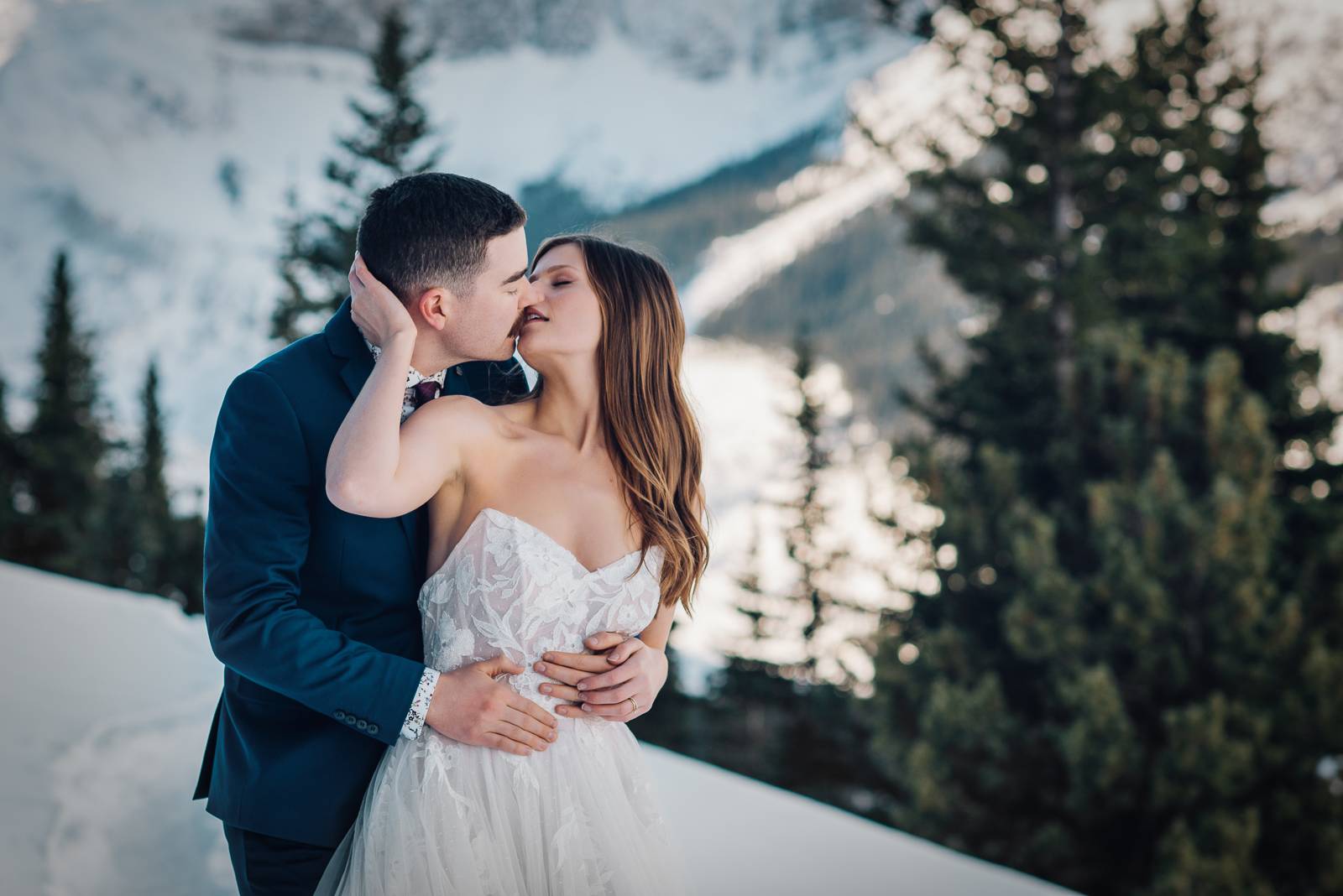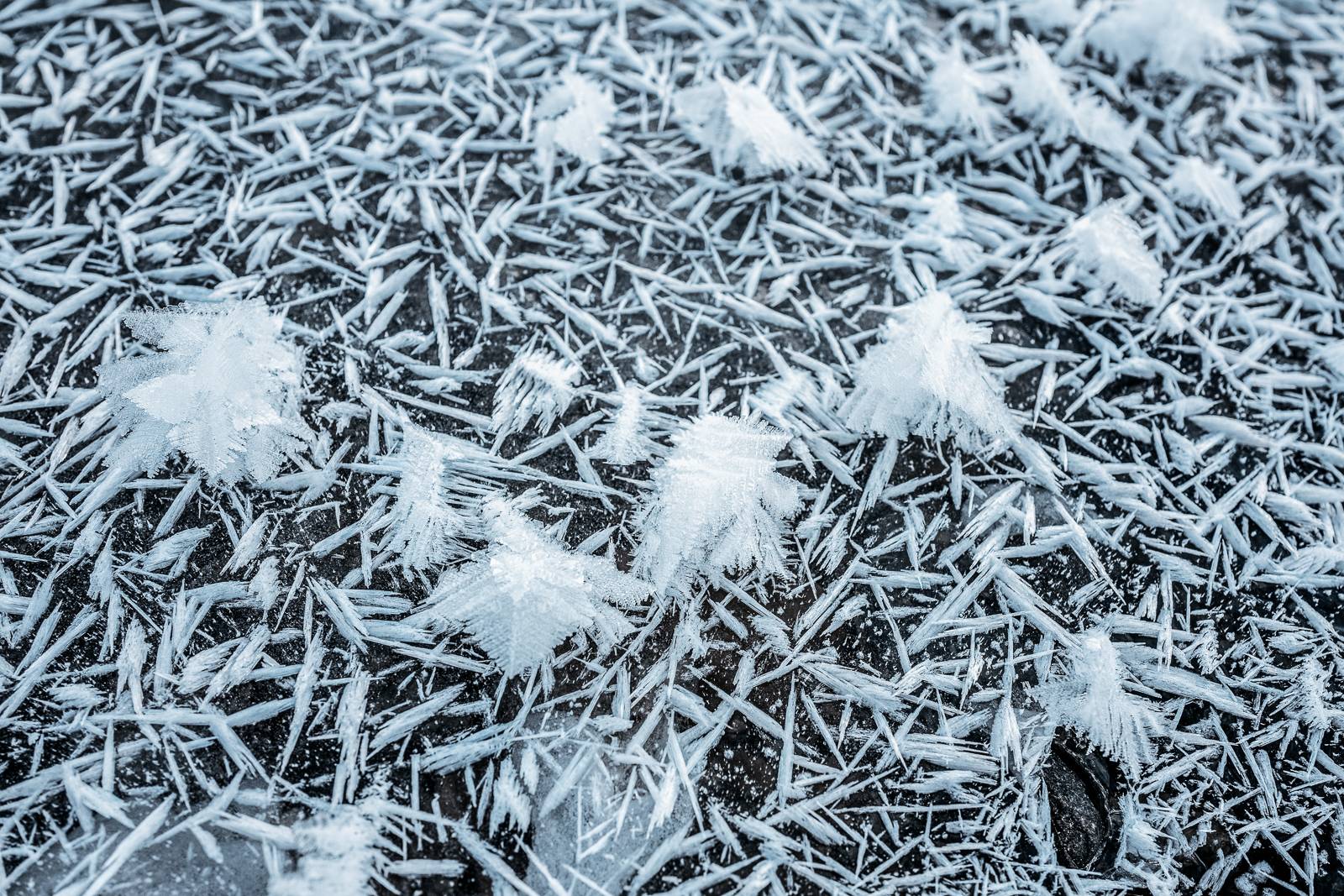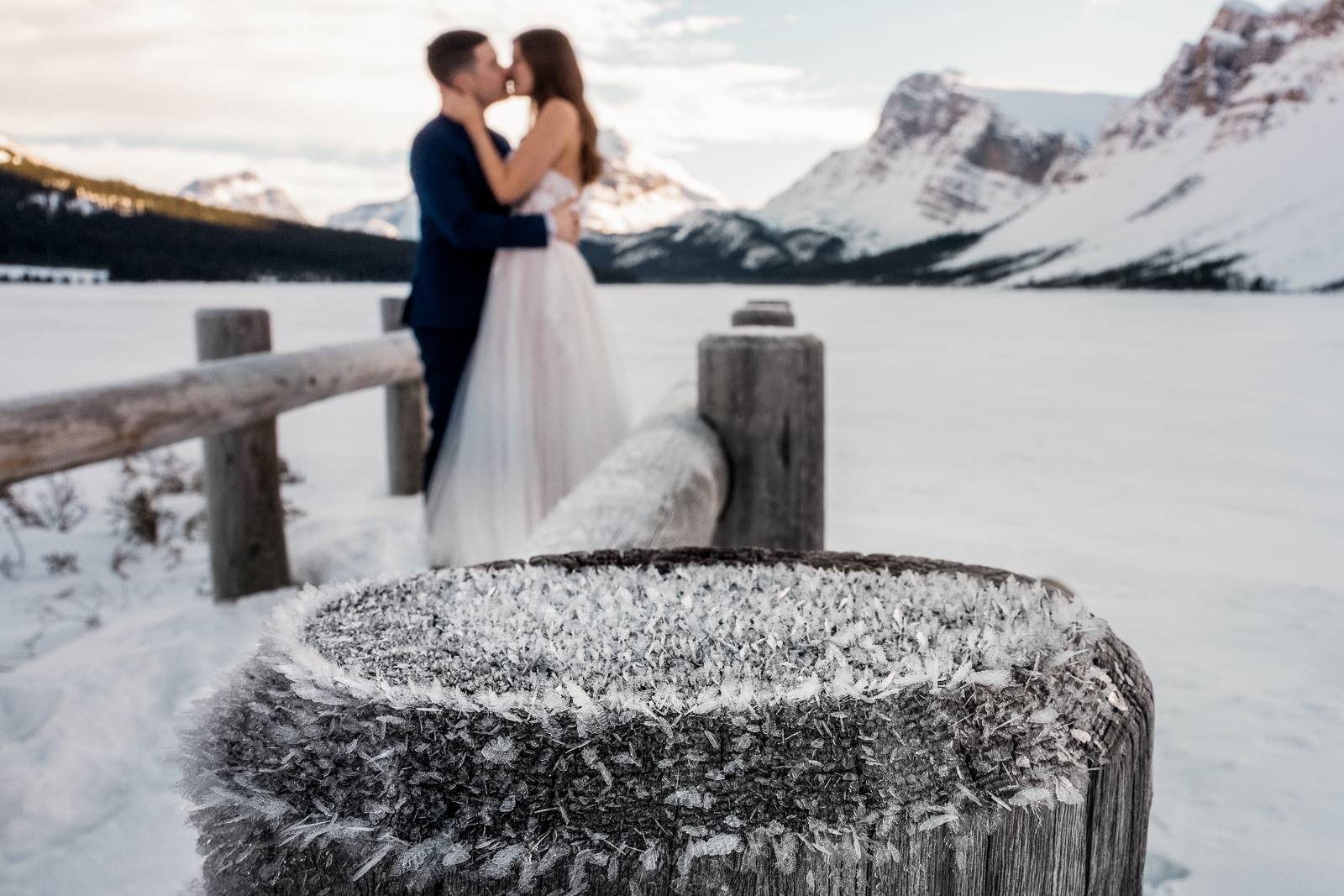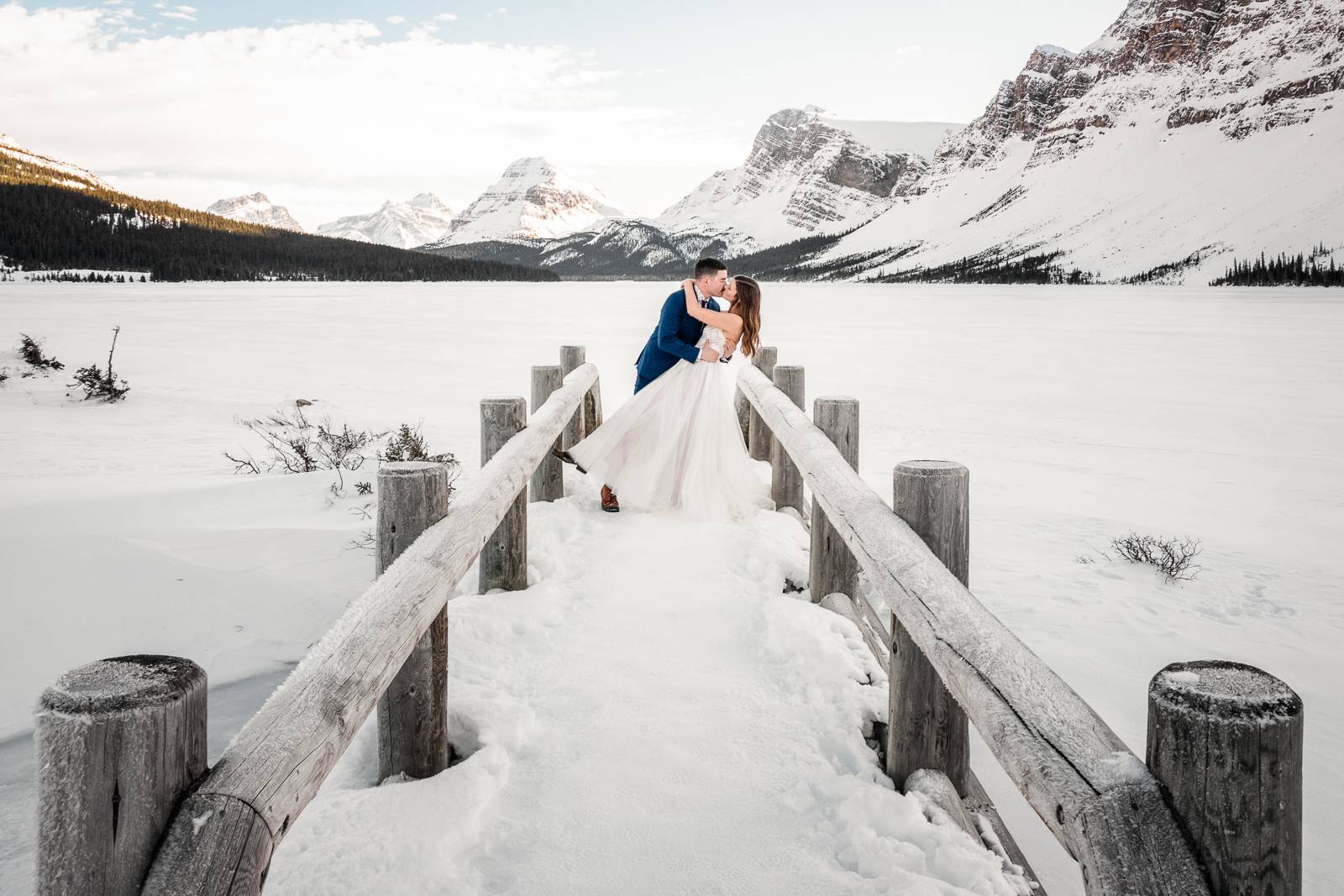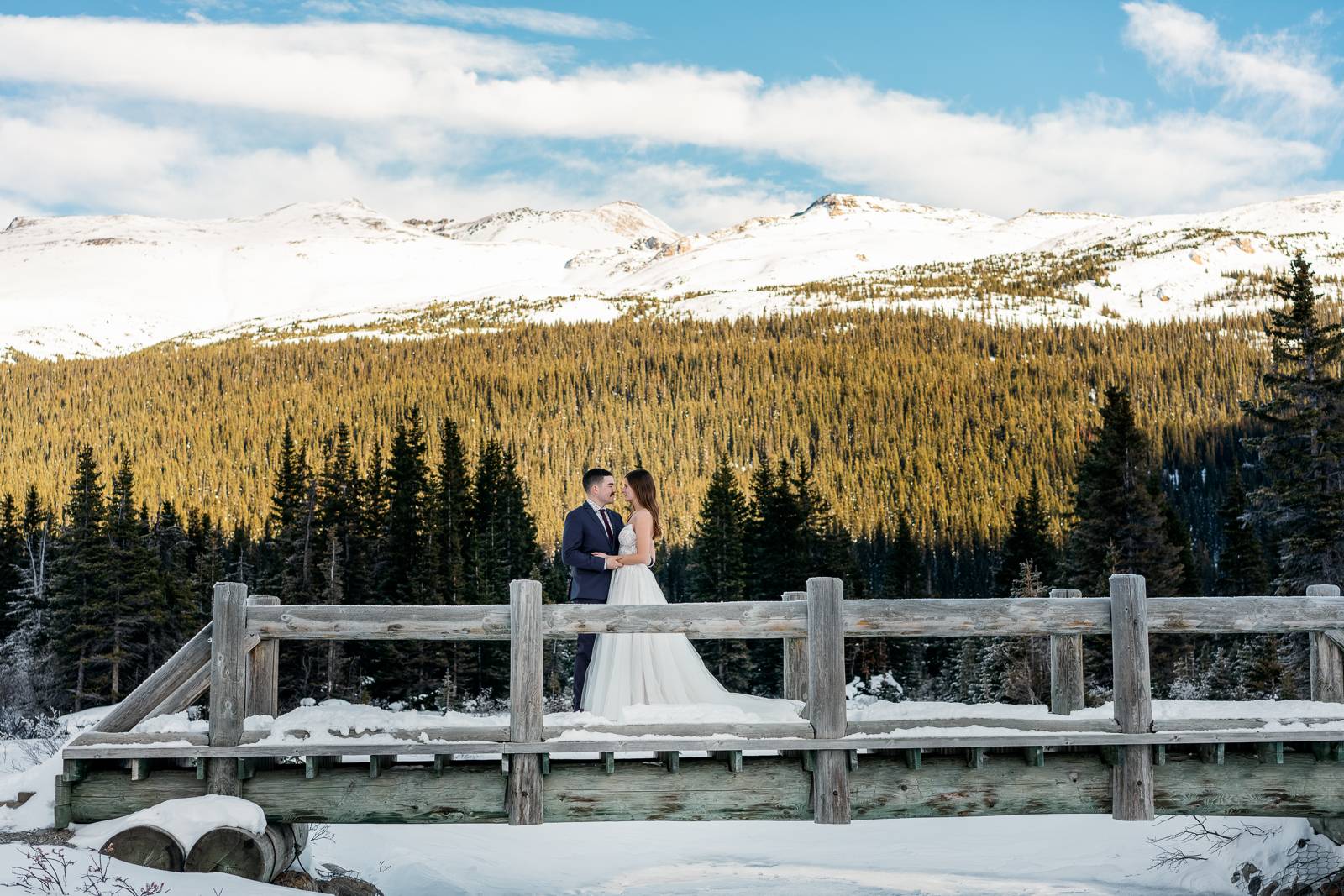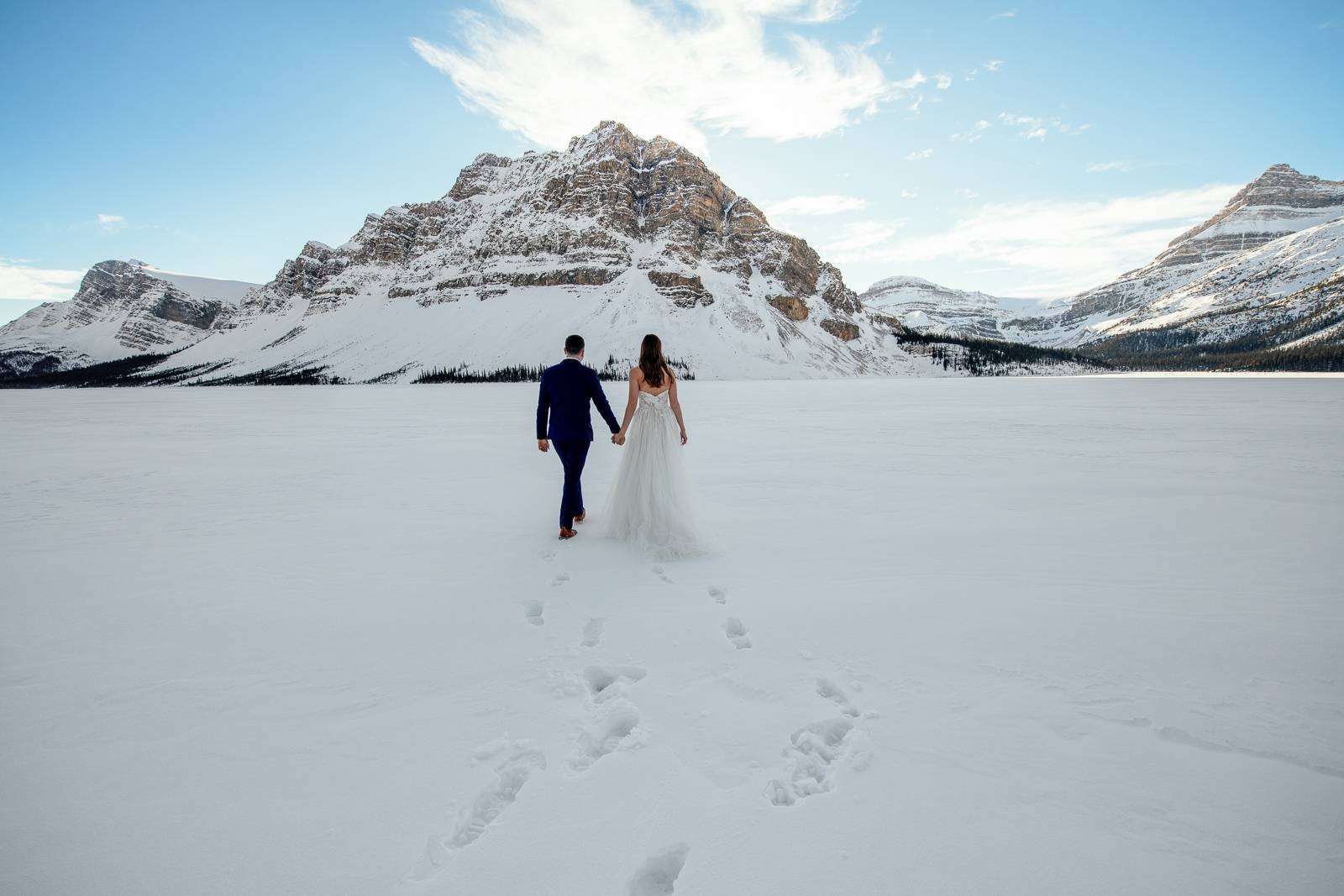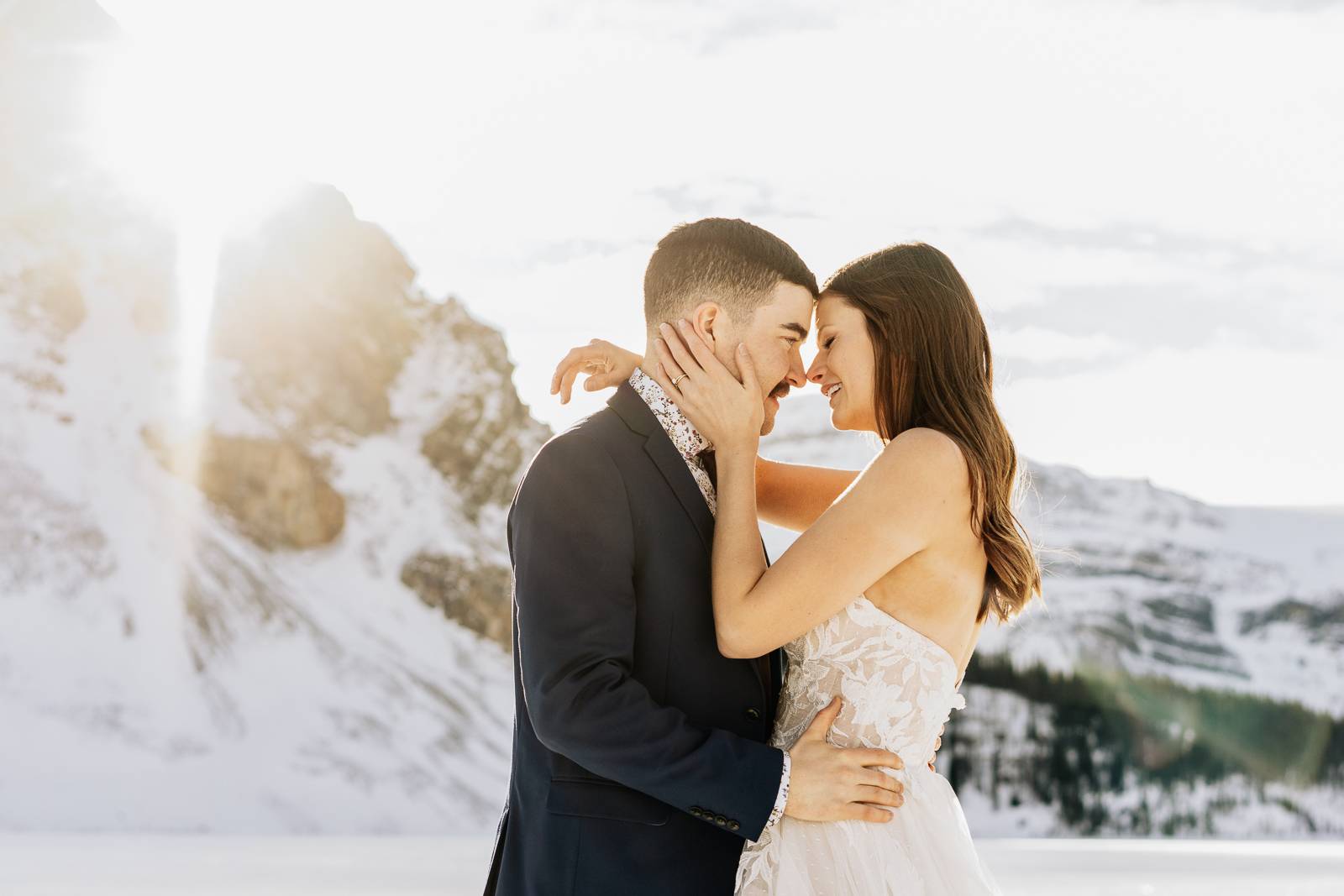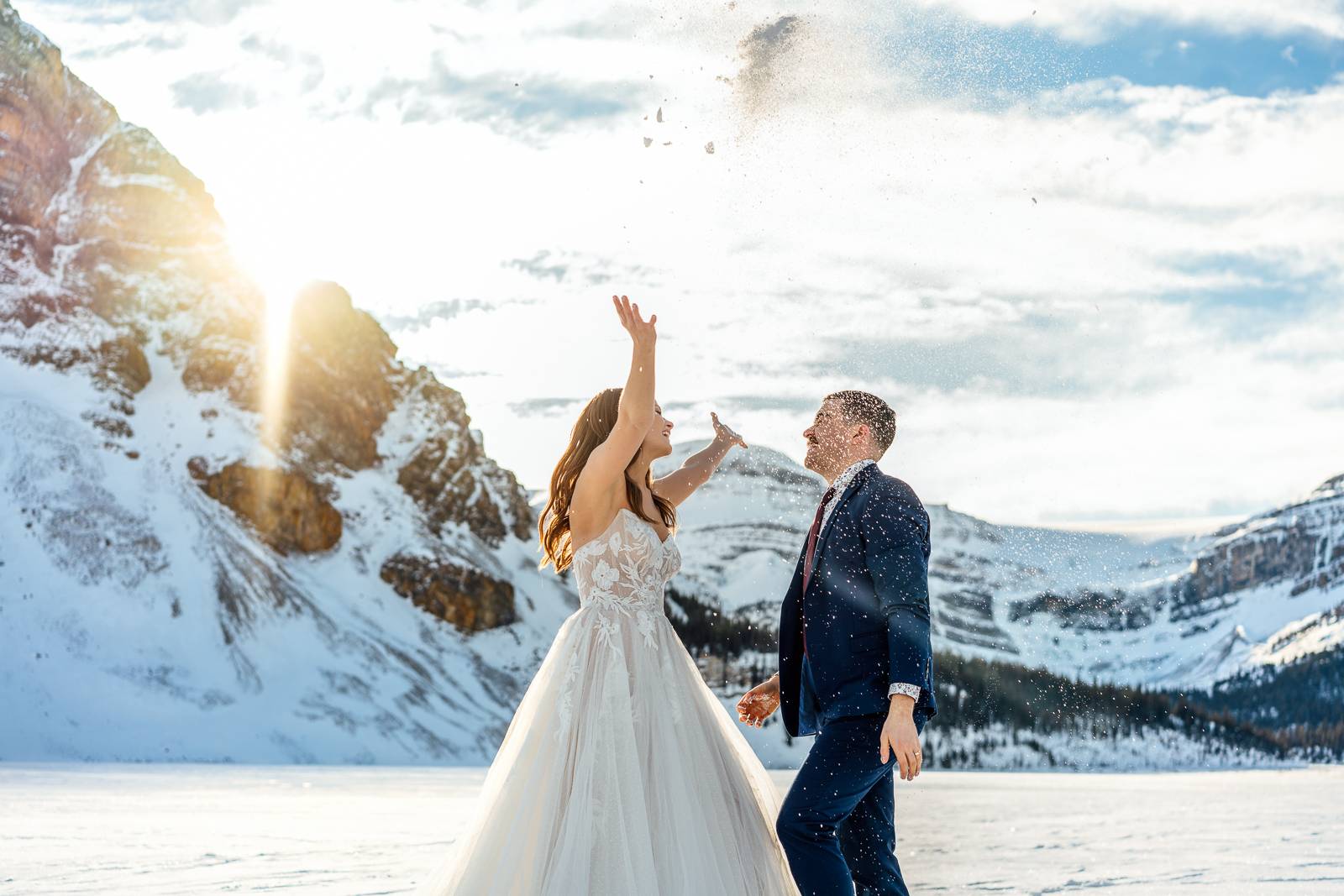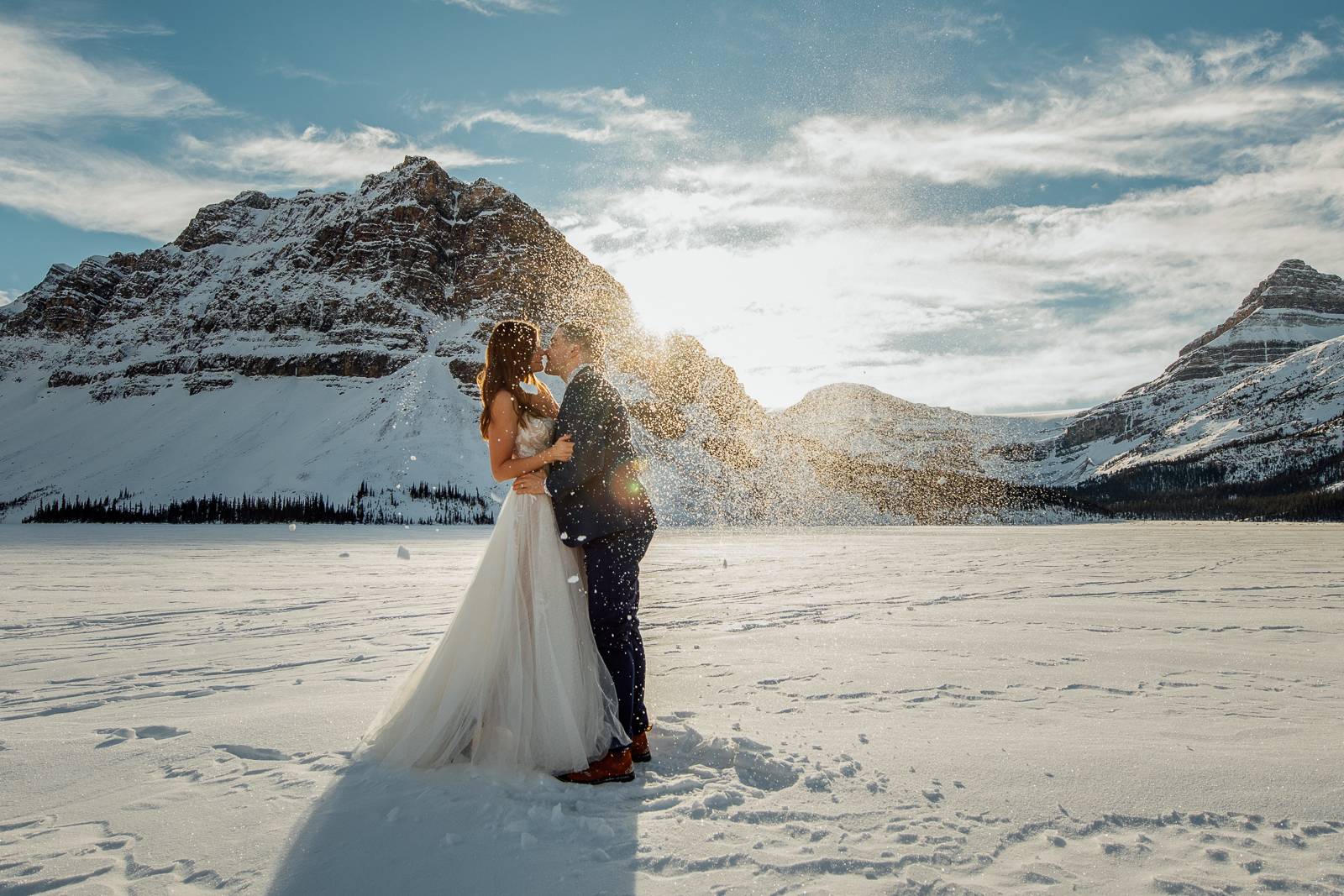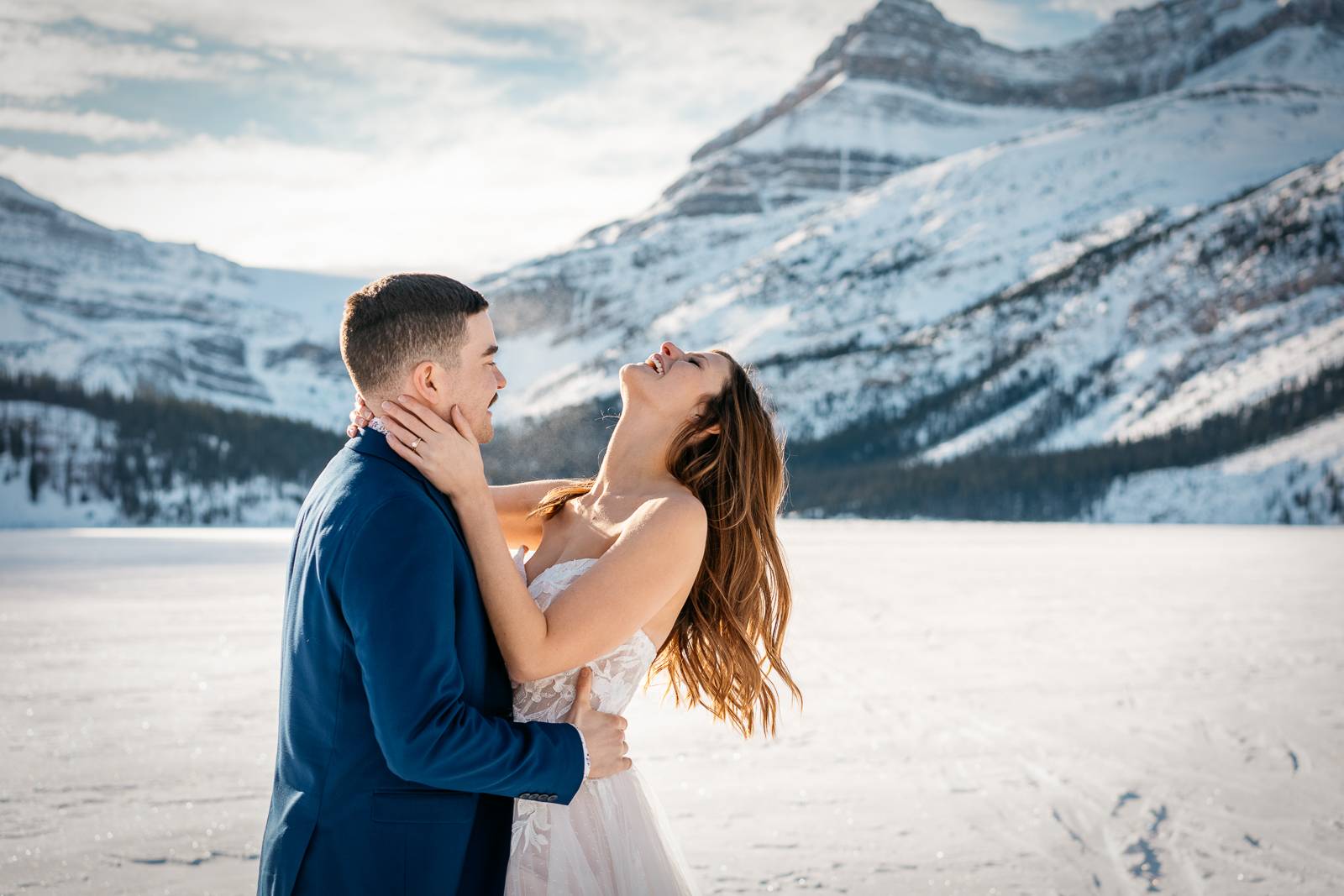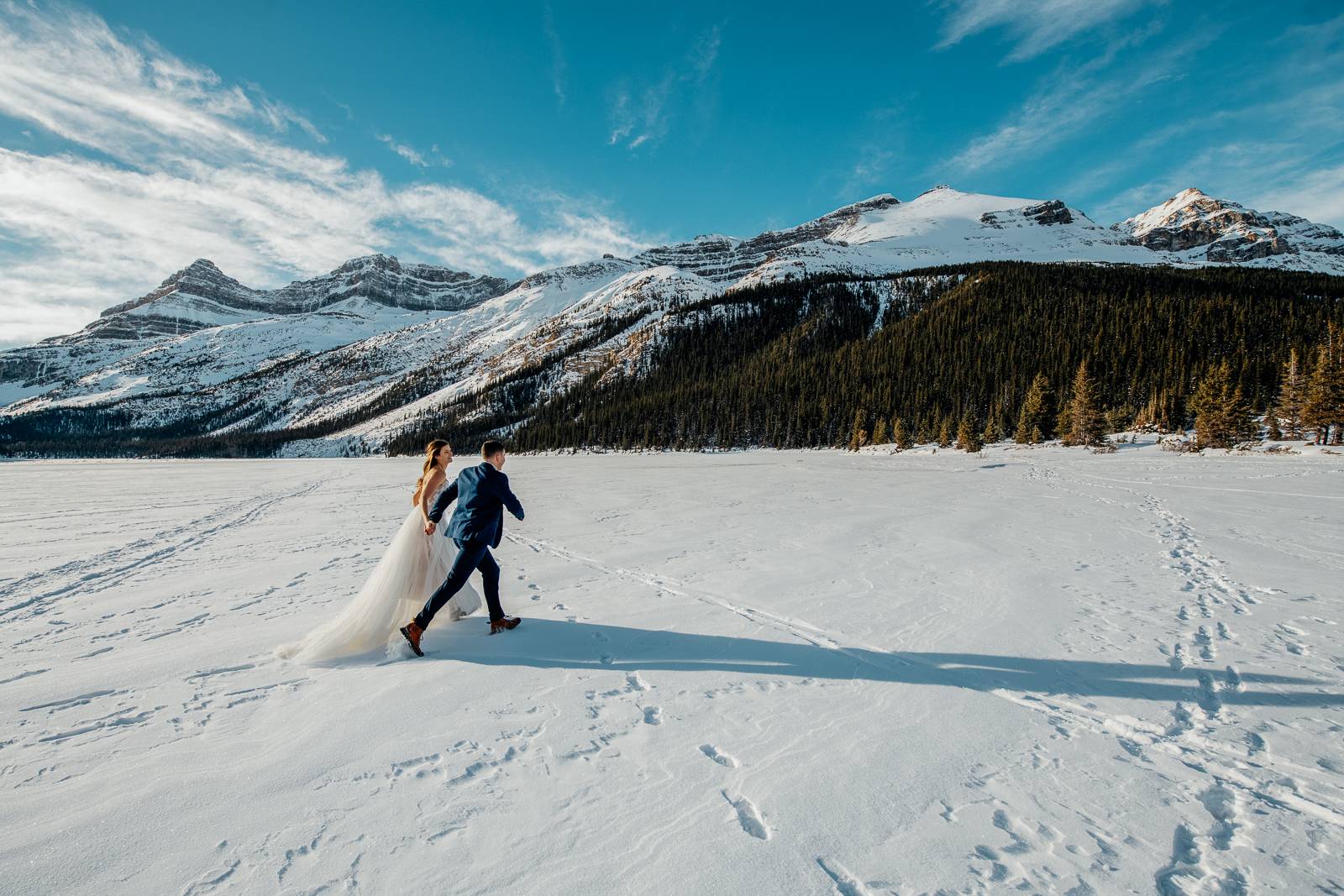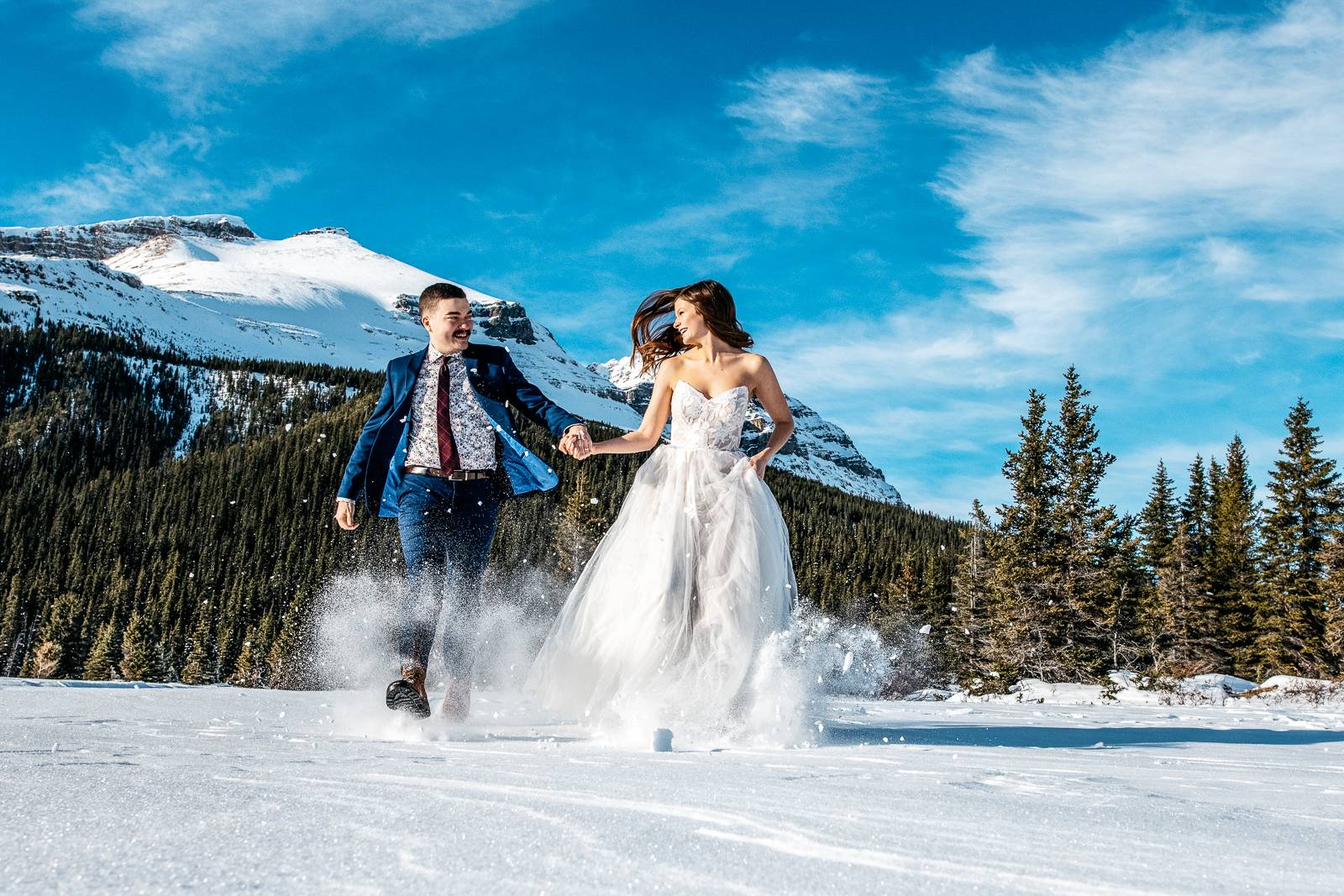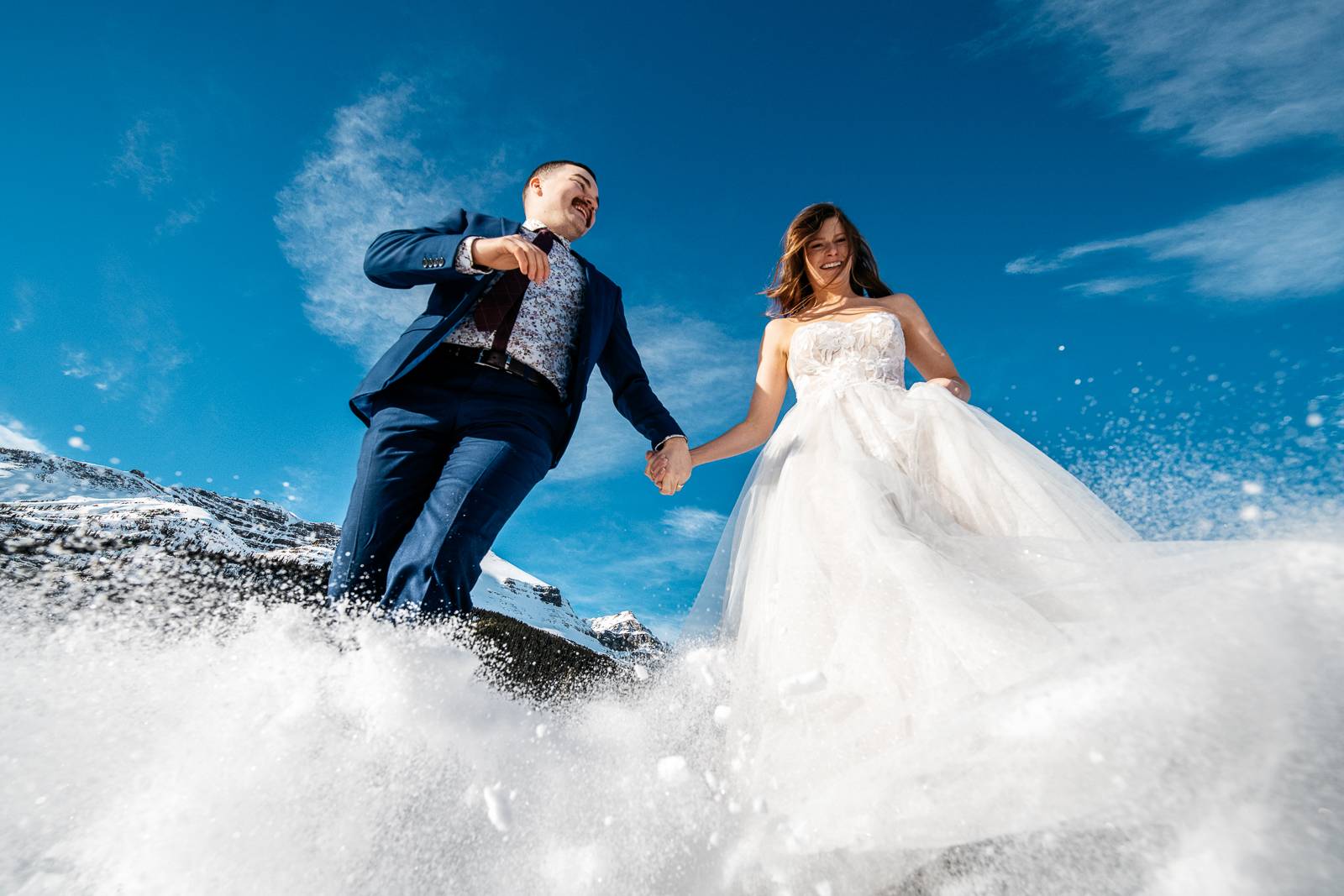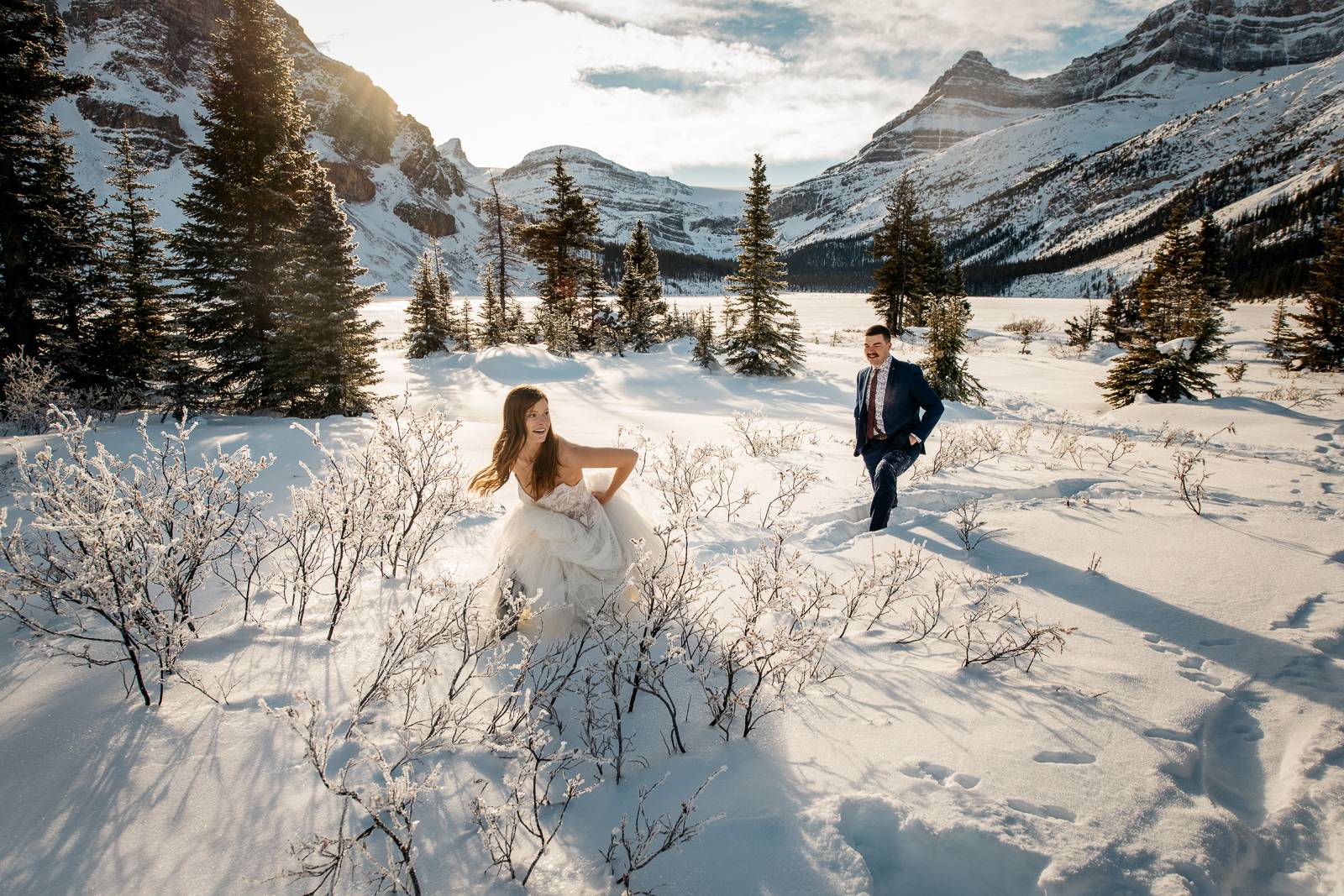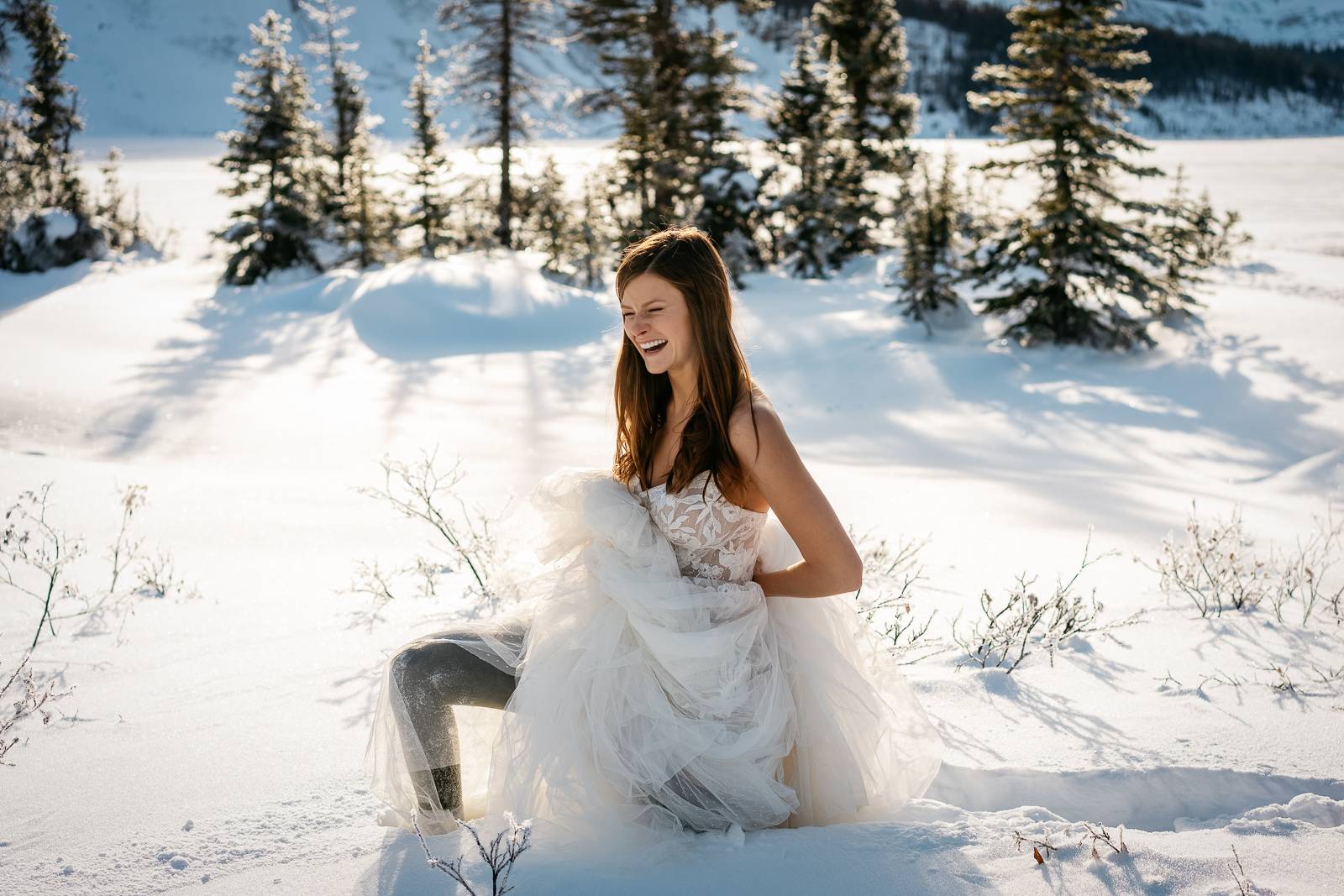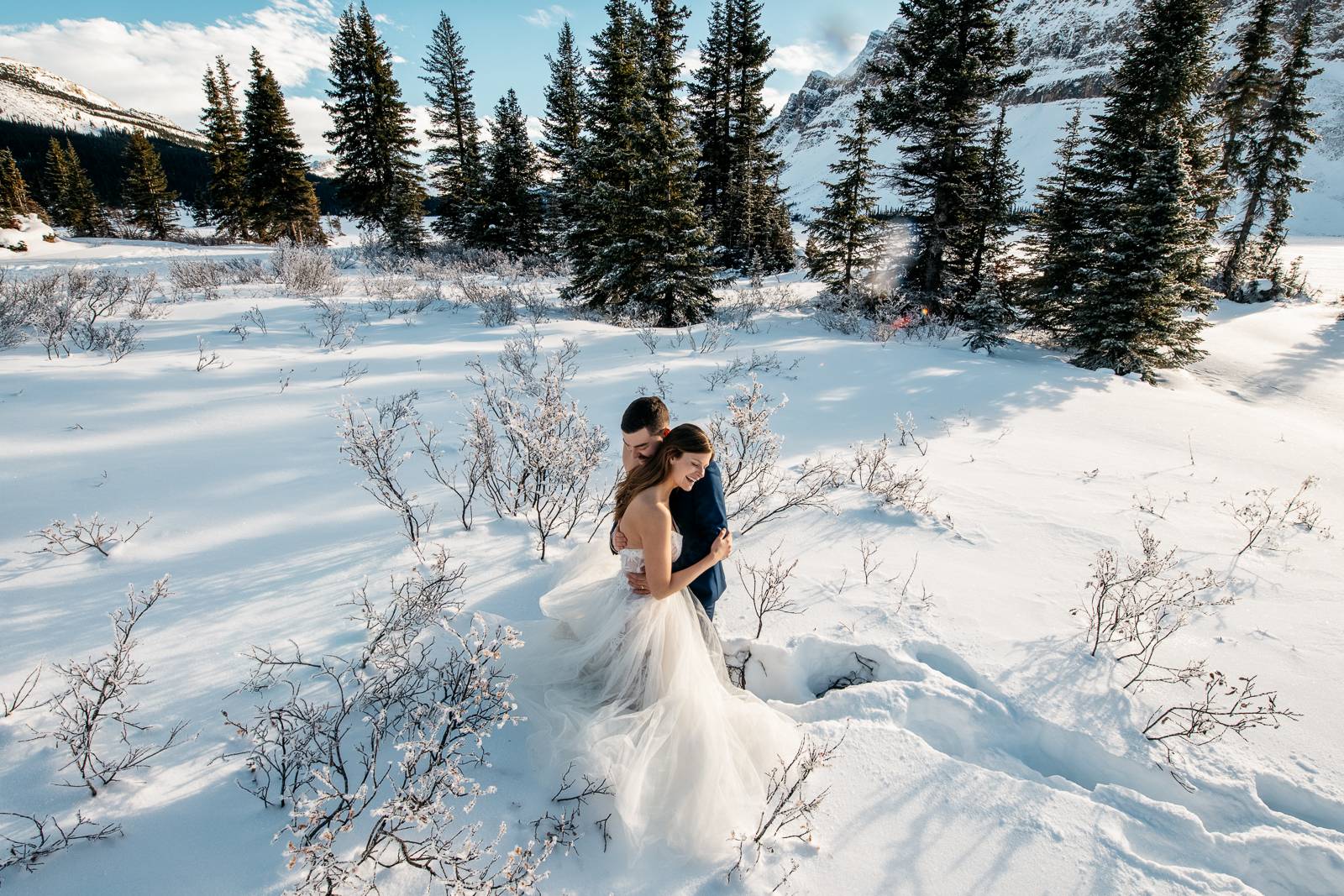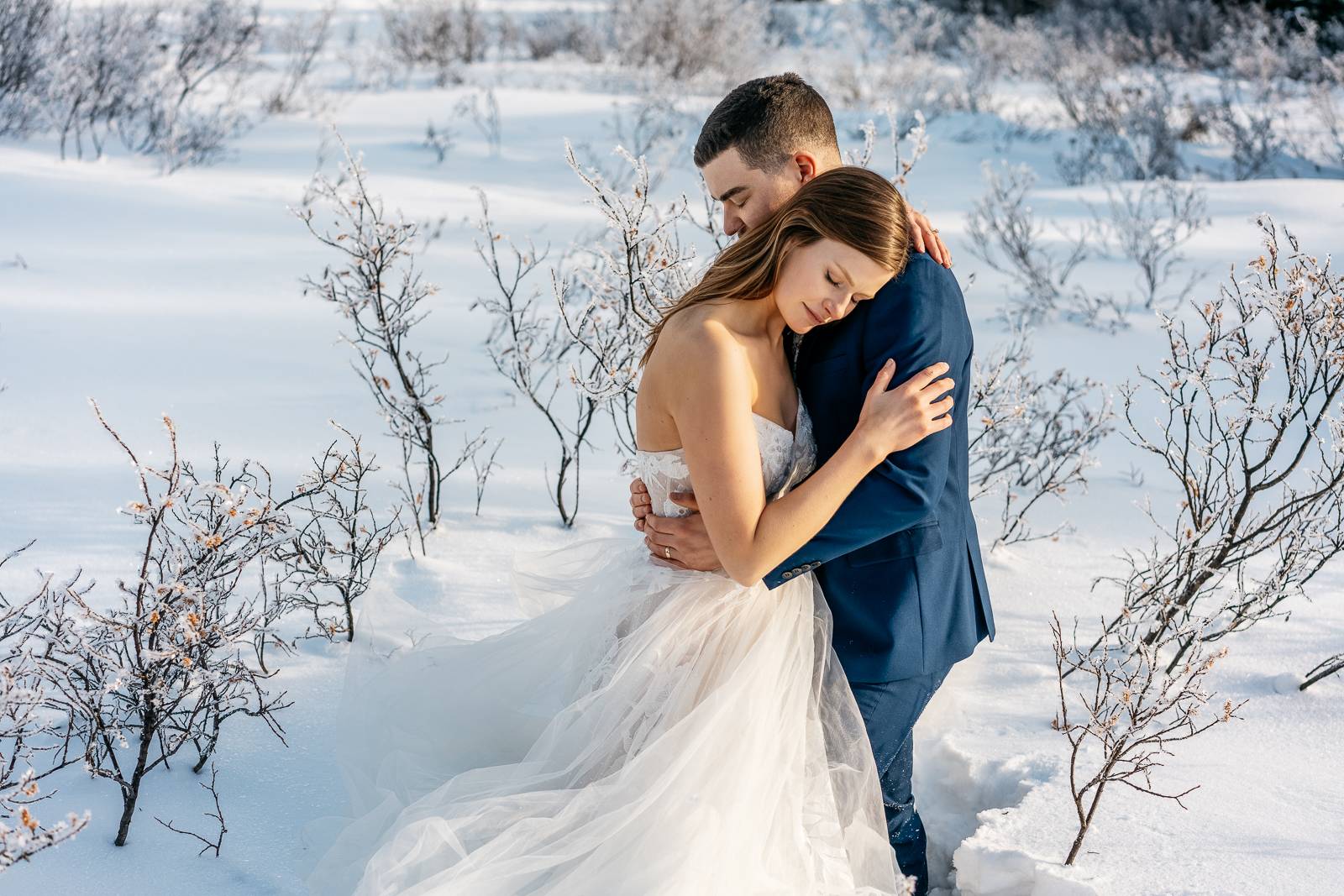 BDFK Photography are Dorota and Marcin, Banff elopement photographers taking stunning mountains photos.
Our work is best described as documentary photography that captures candid moments and artistic portraits during the wedding day.
We also captures couples love in the natural beauty of the Canadian Rocky Mountains.