Kaytlyn and Paul are two true adventures! Four months after they got married st Silvertip Resort in Canmore, they woke super early and were ready at 3 am for hiking to the top of the Ridge.
One thing they really wanted to do was a hiking after wedding adventure in the Kananaskis and we are glad they chose us to be their partners in crime!
As a hiking mountains elopement photographers we believe that summer is a perfect time for an after wedding or elopement session in the mountains. We got a rainy weather which created beautiful and moody photos.
Kaytlyn and Paul kudos for being so amazing and changing wedding outfits in the cold morning.
Another post from adventure hiking session in Kananaskis -----Britt and Dylan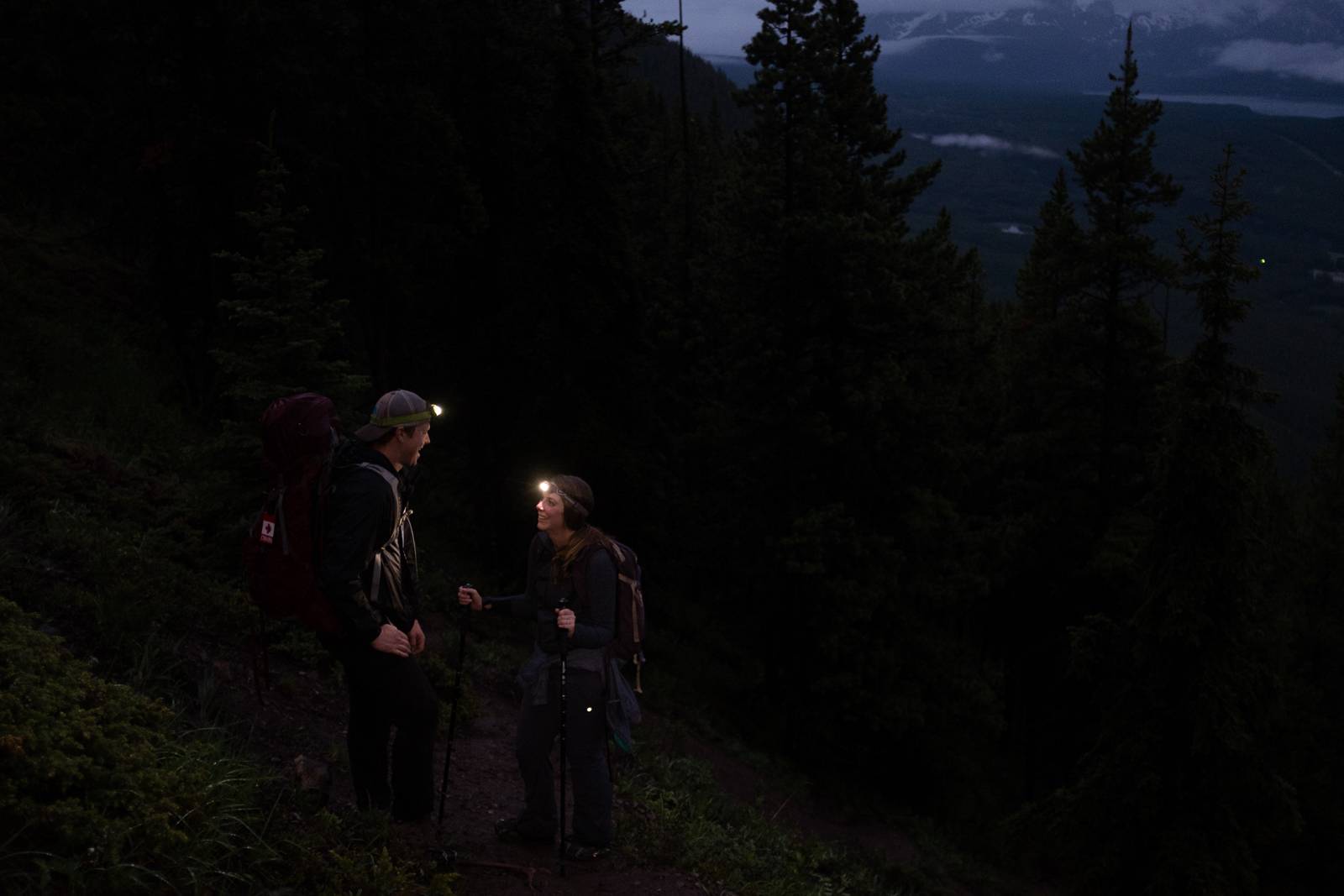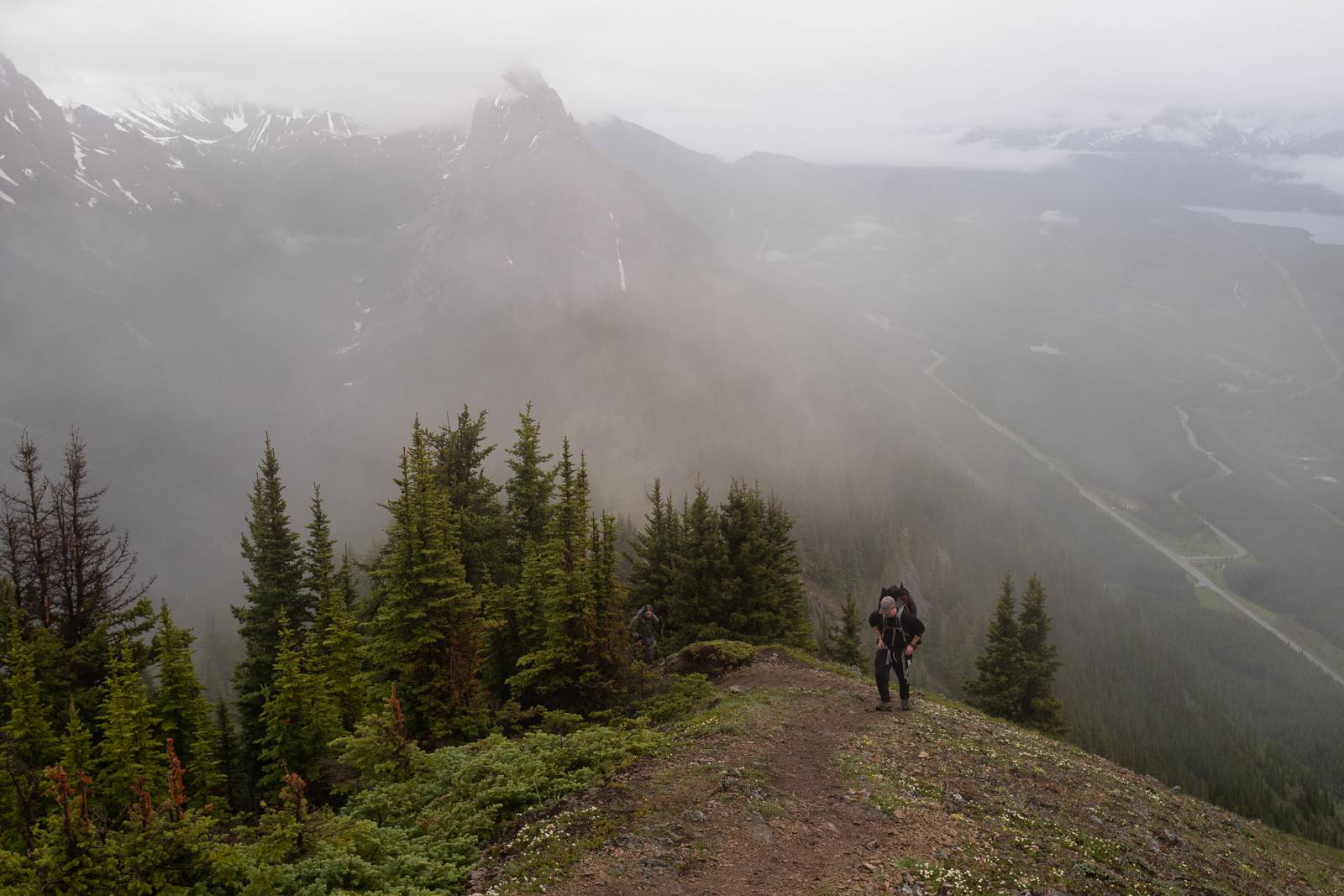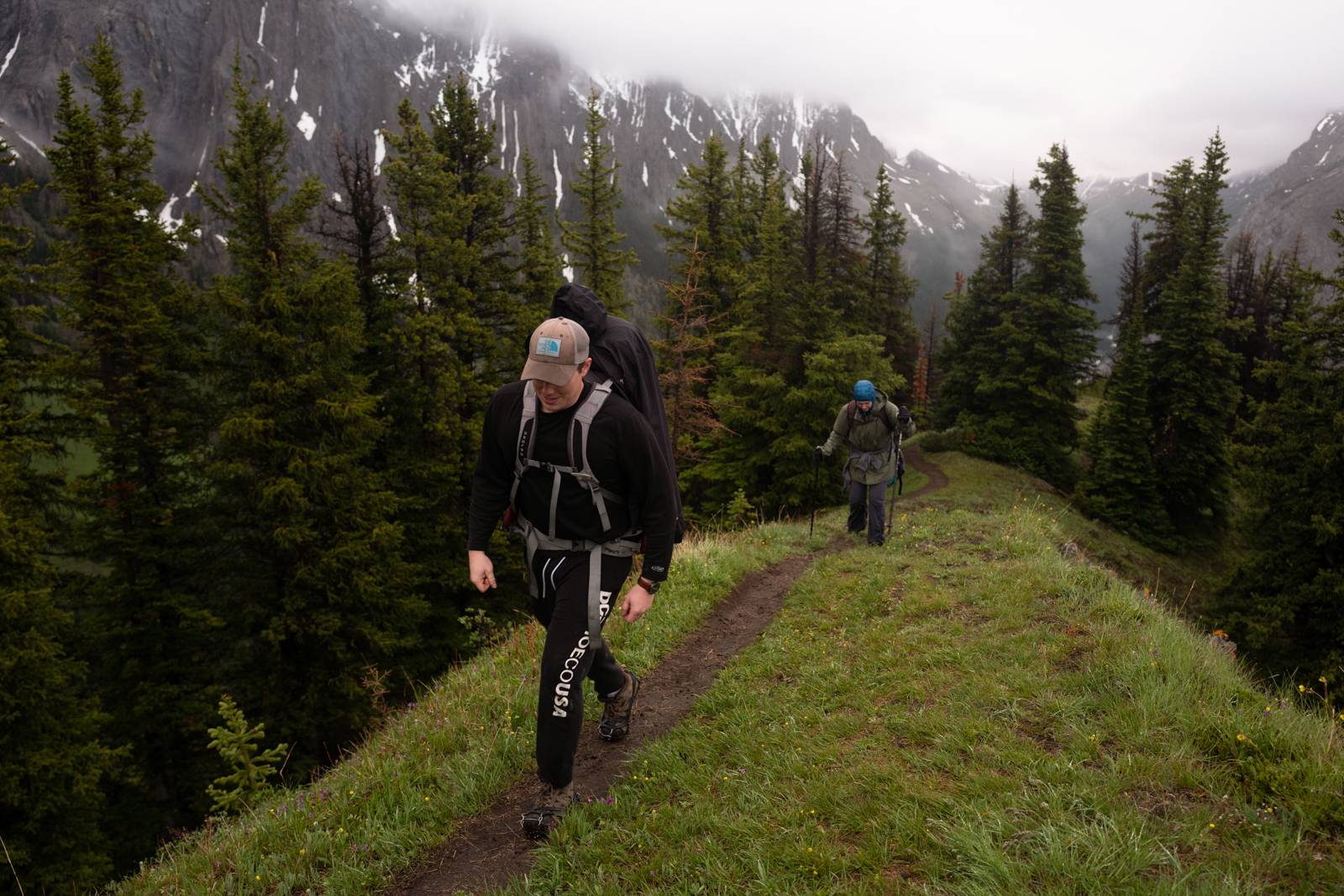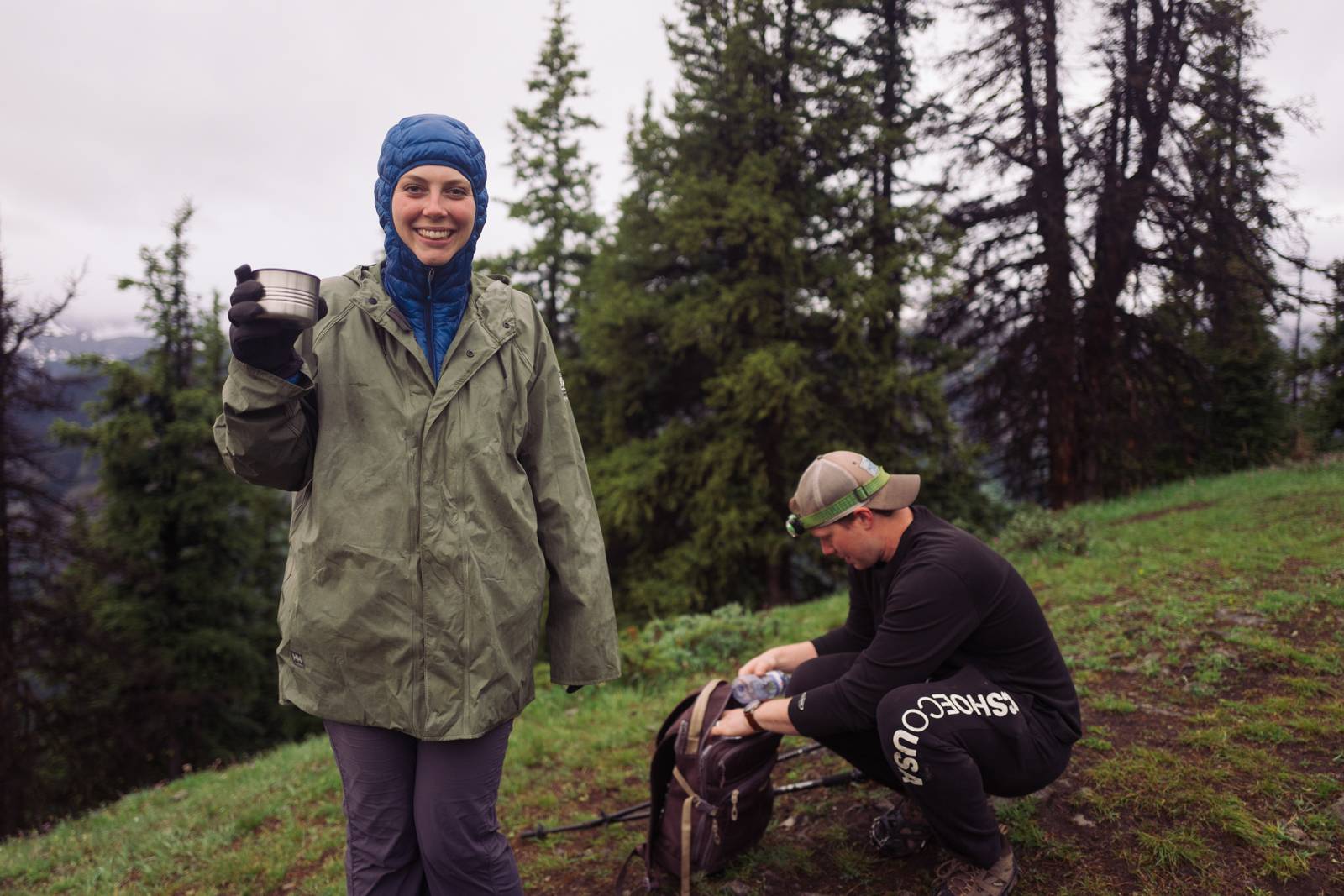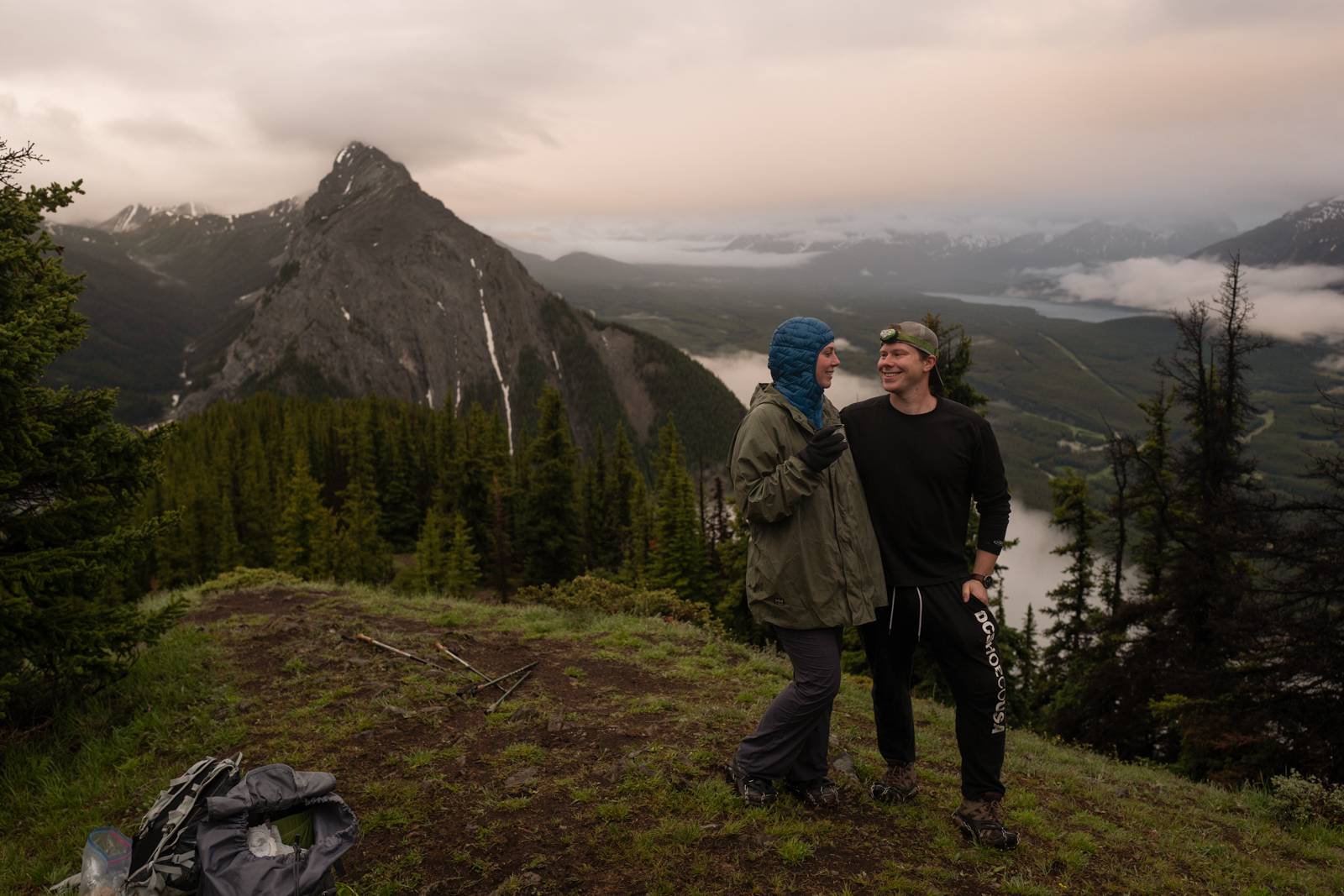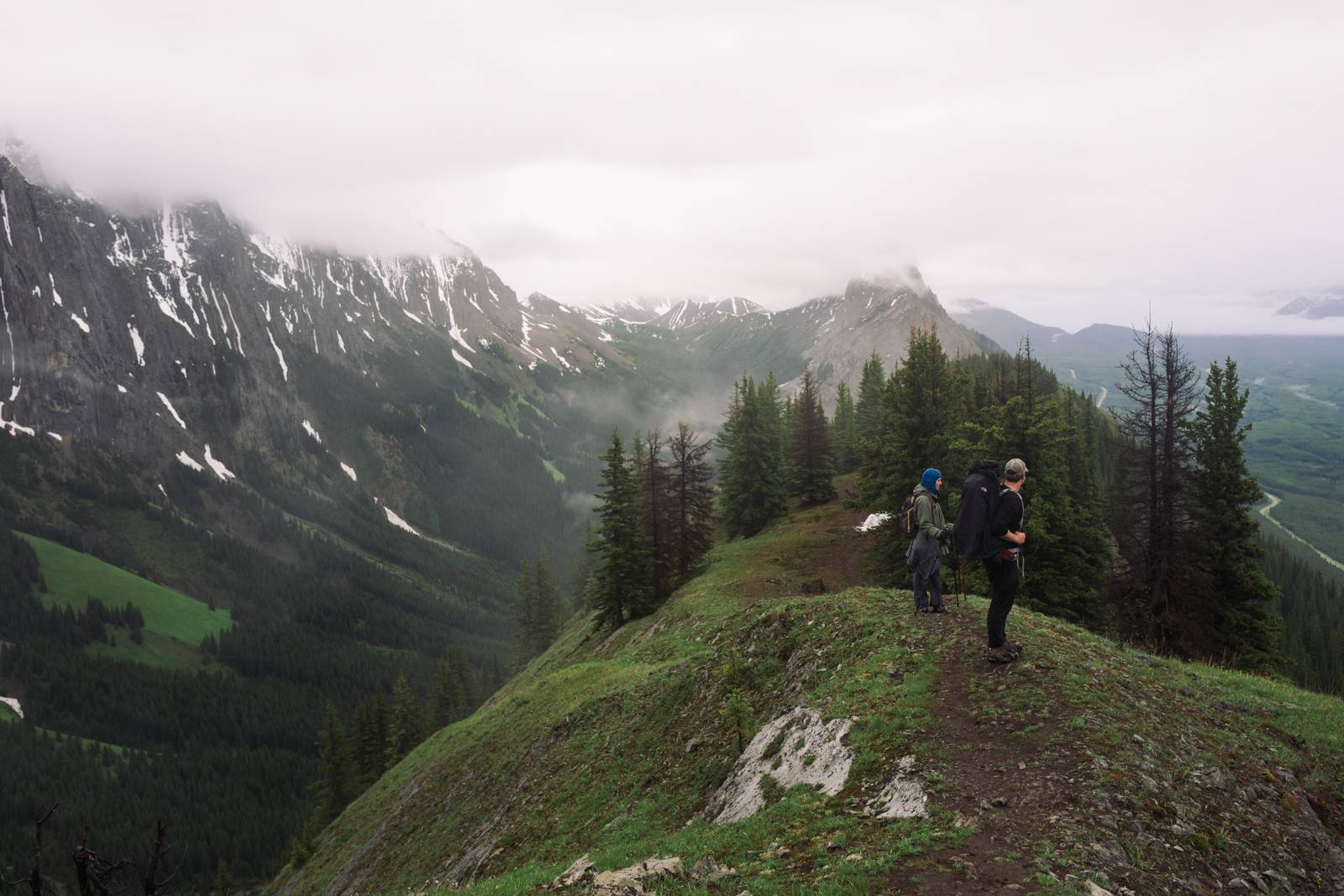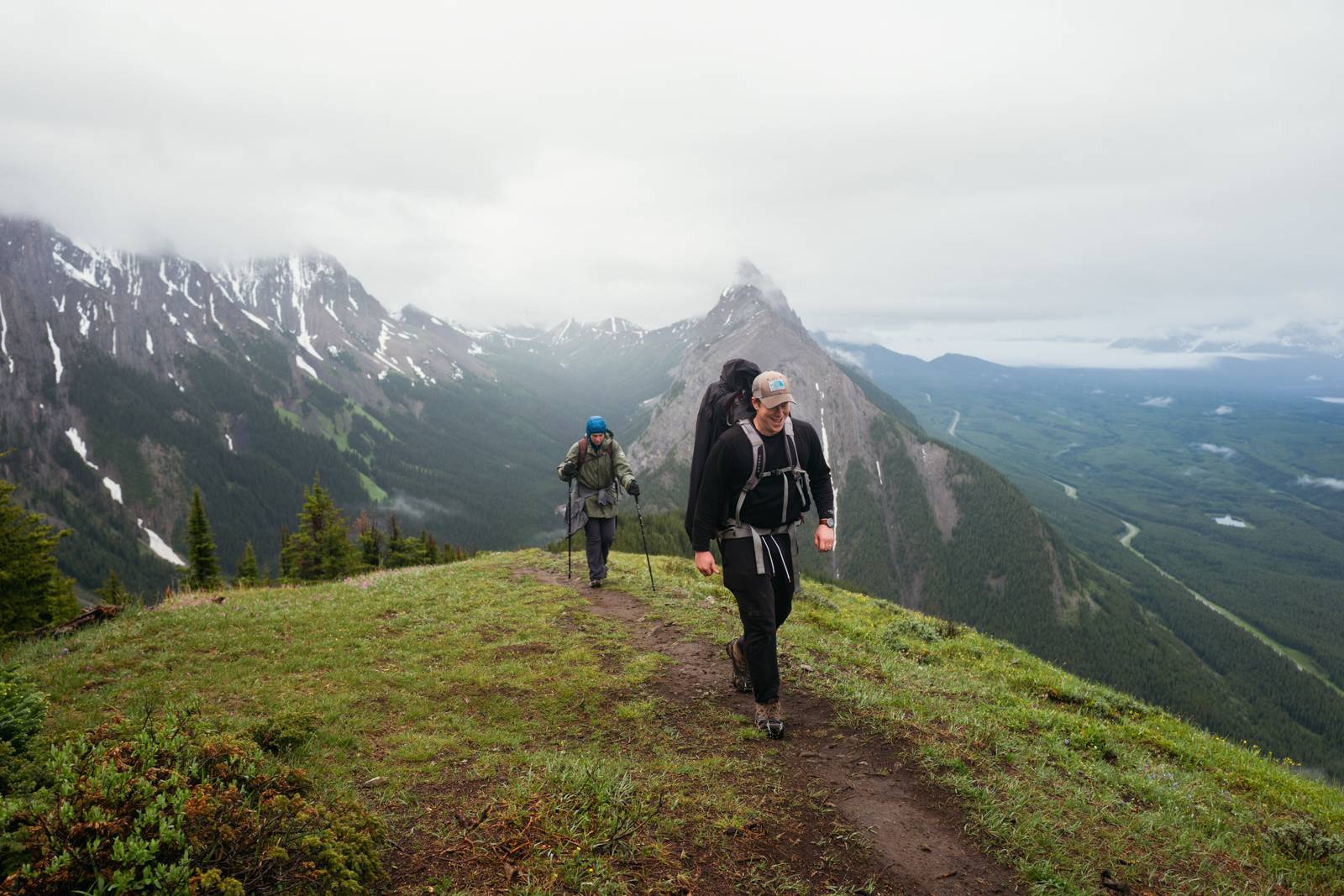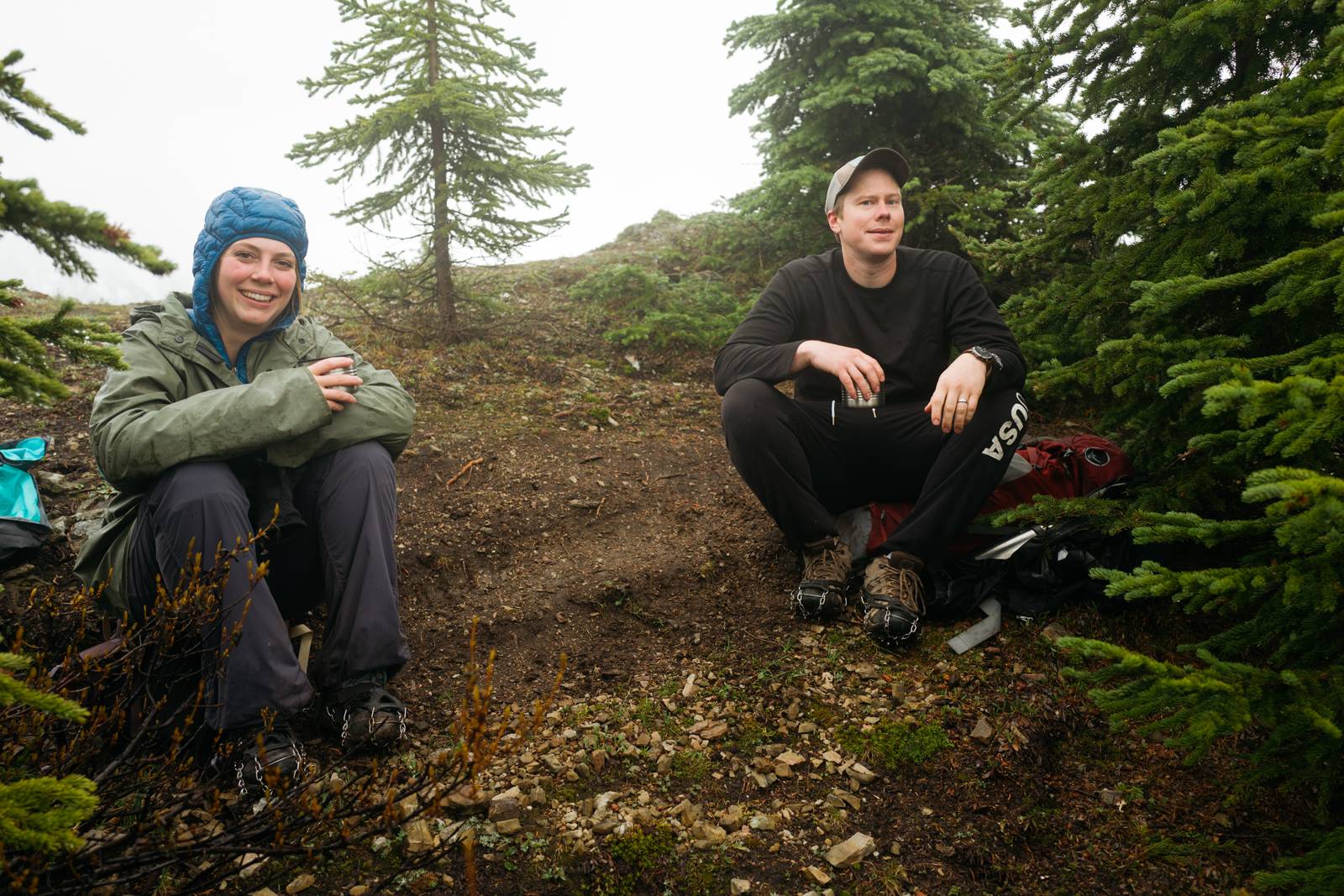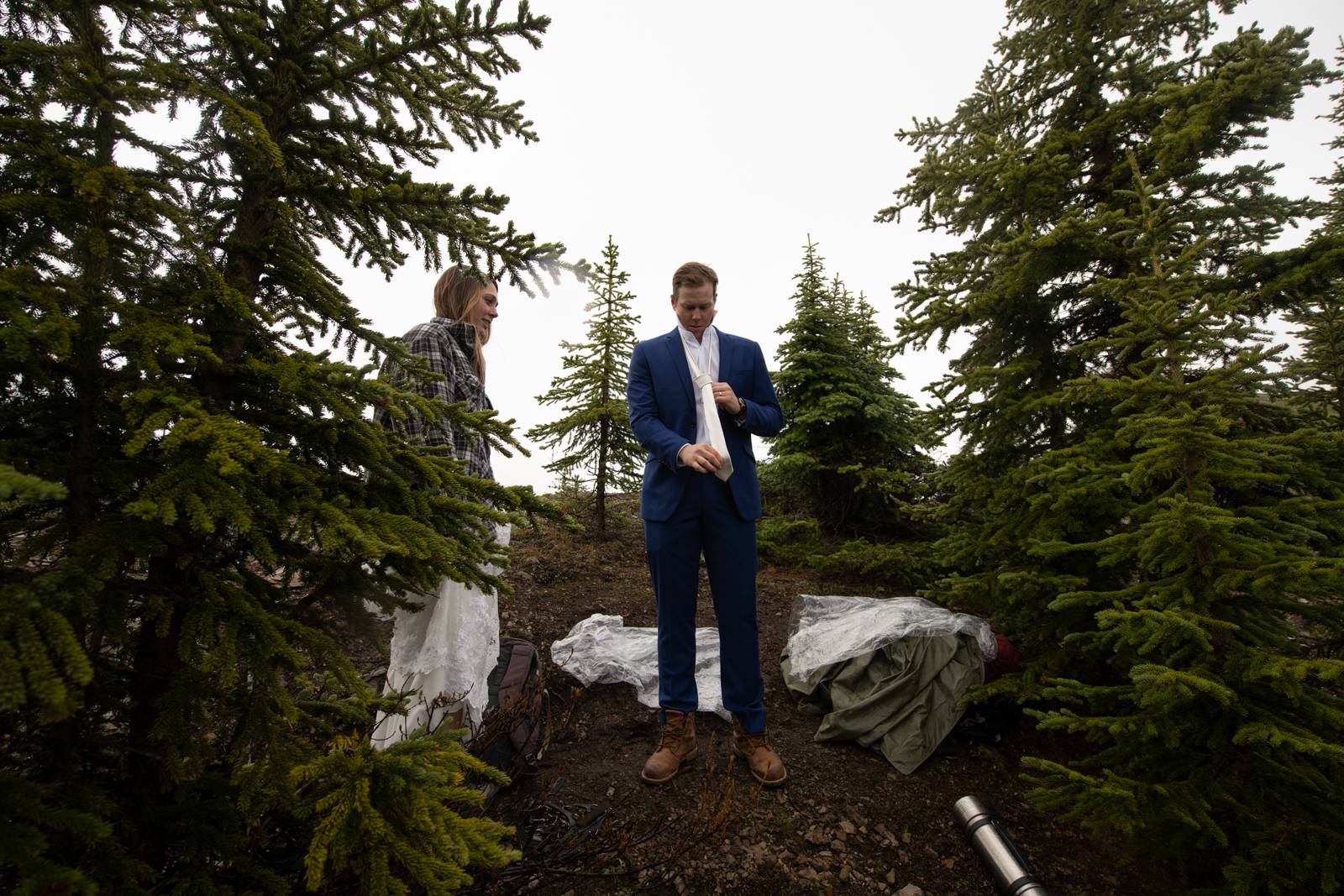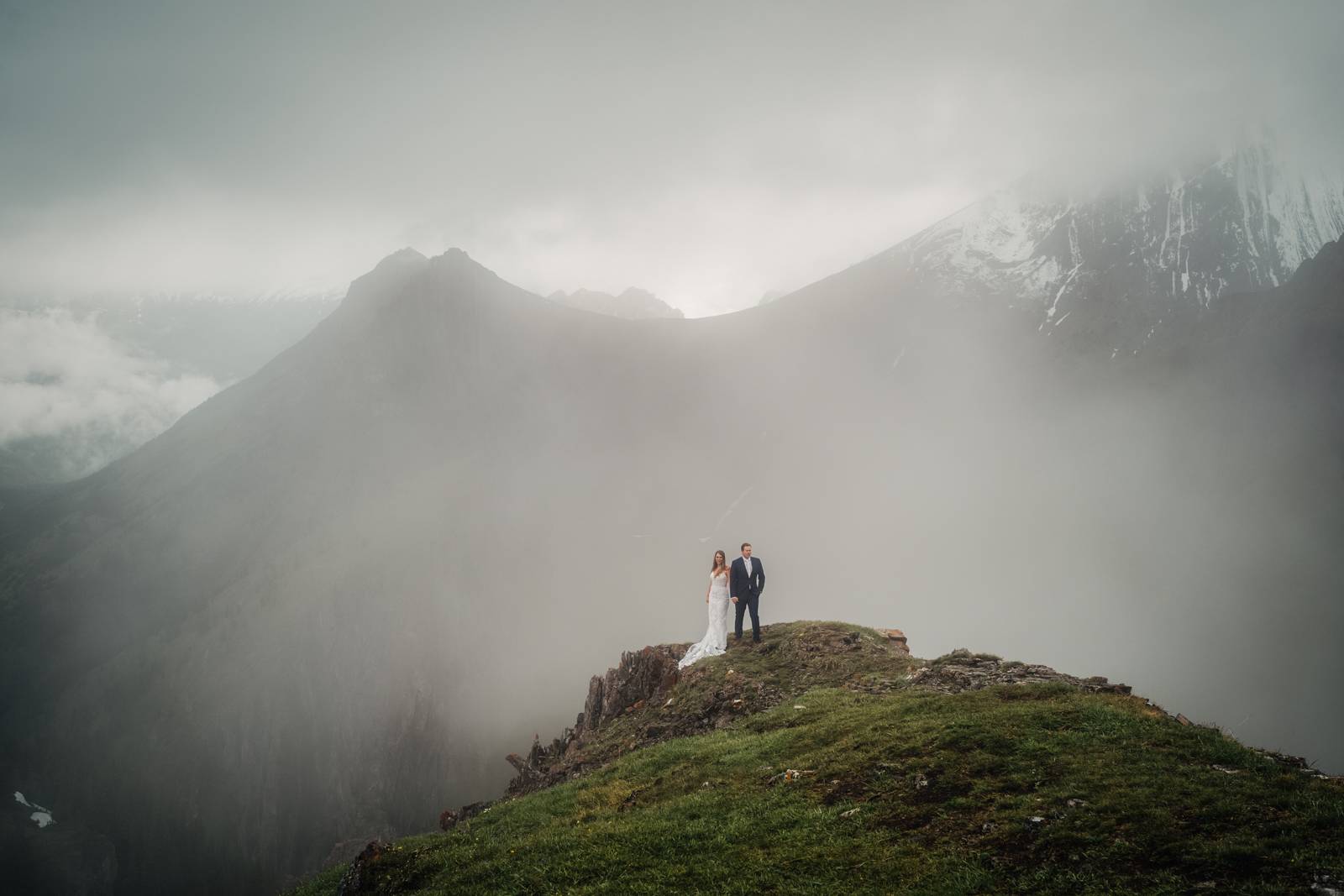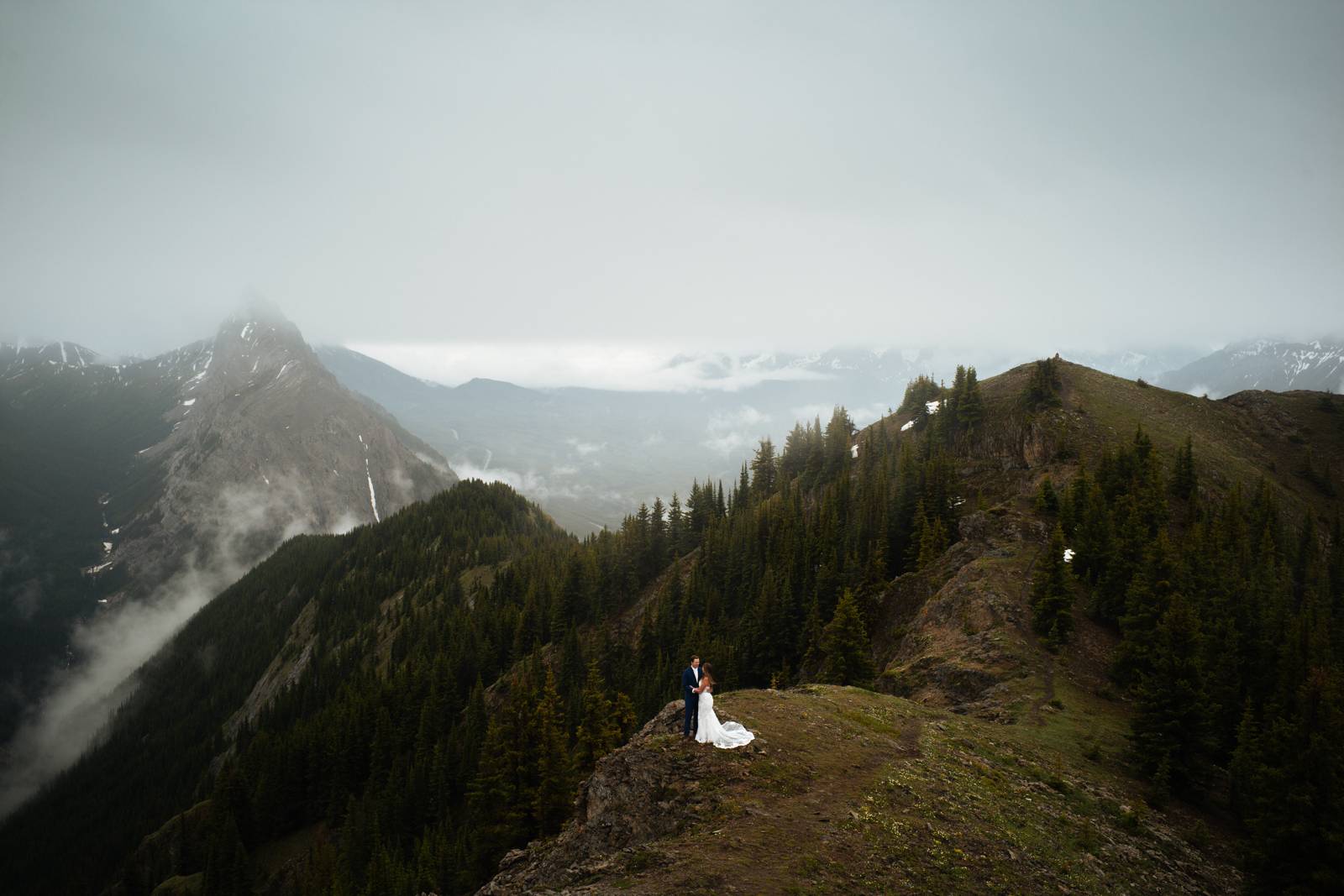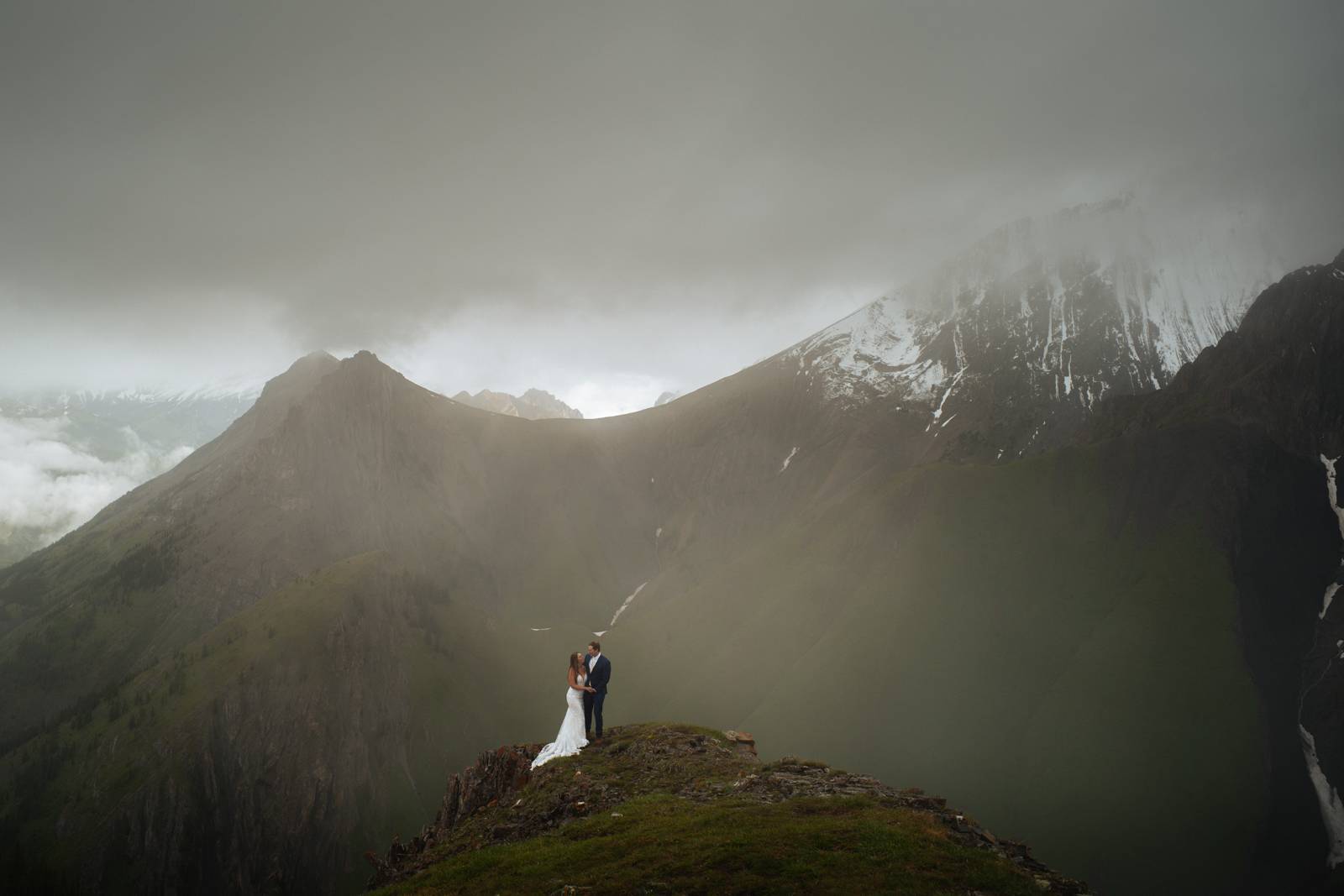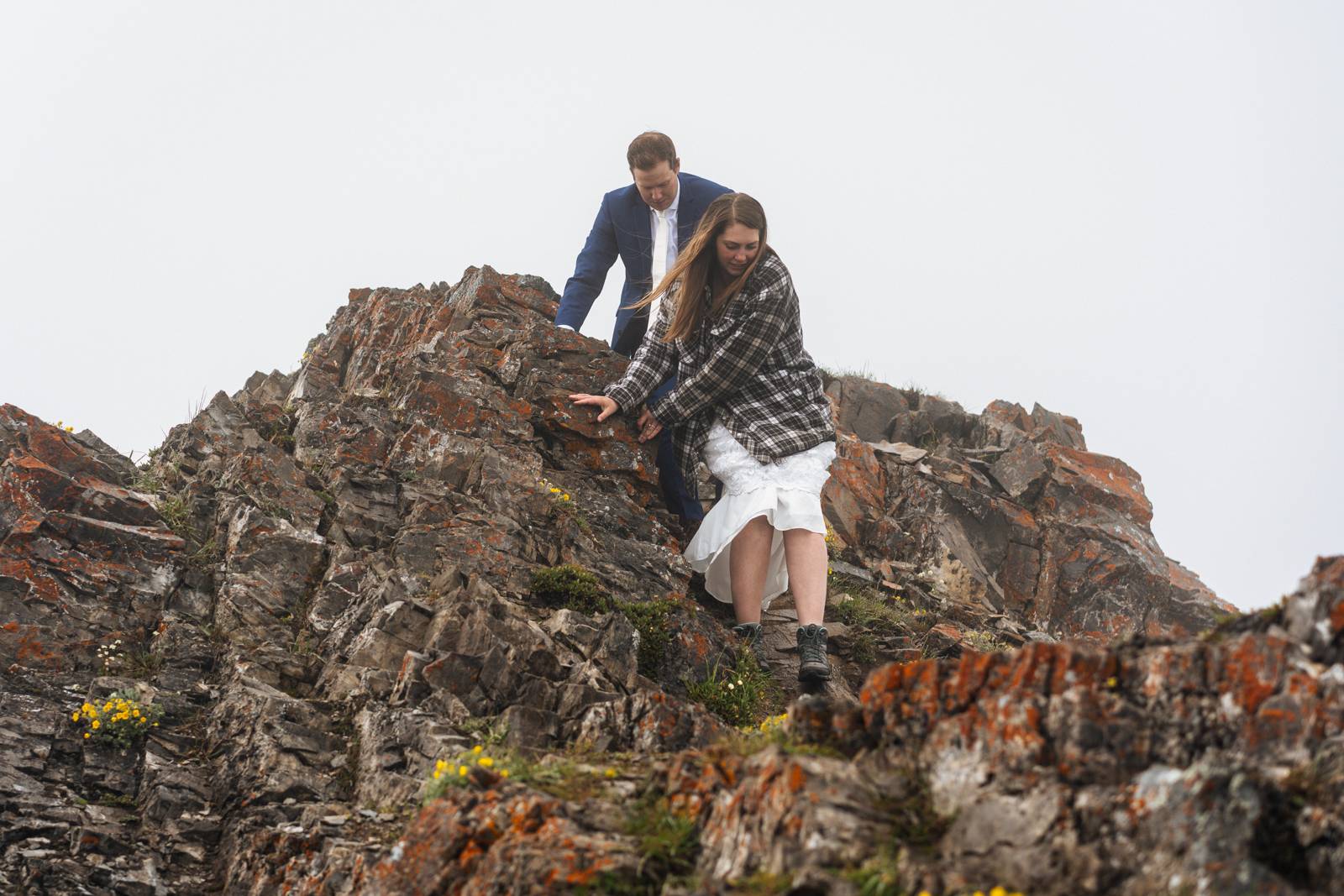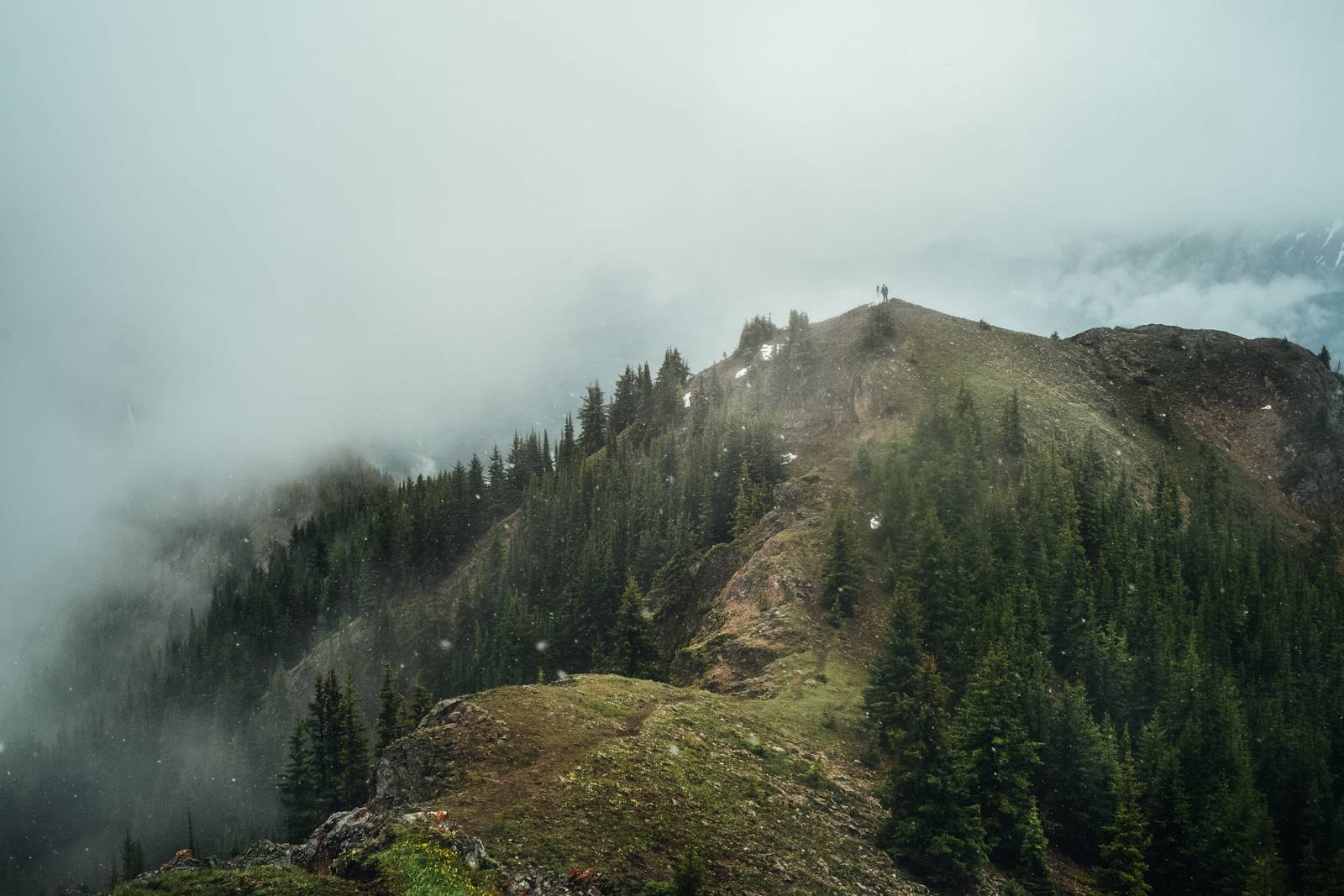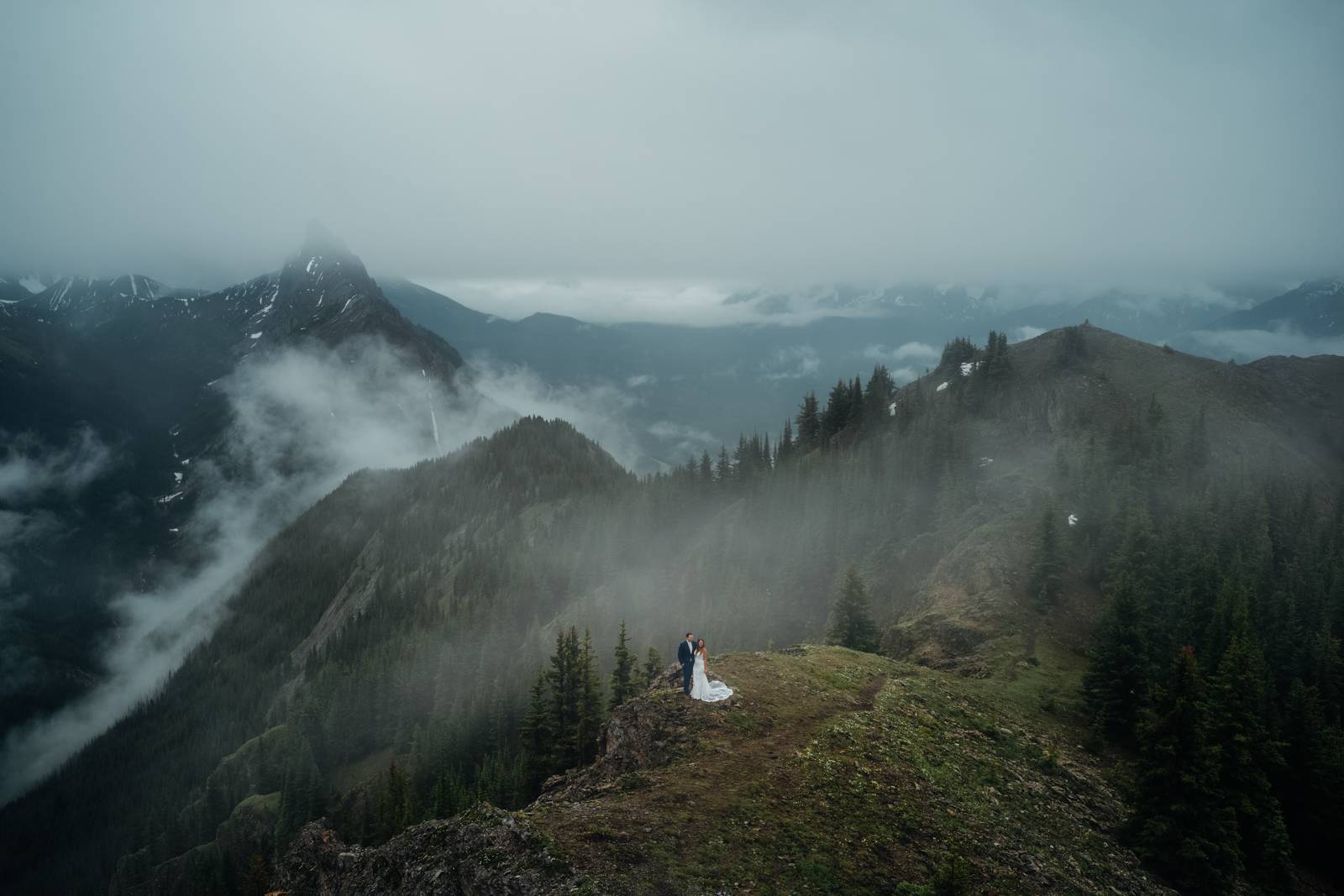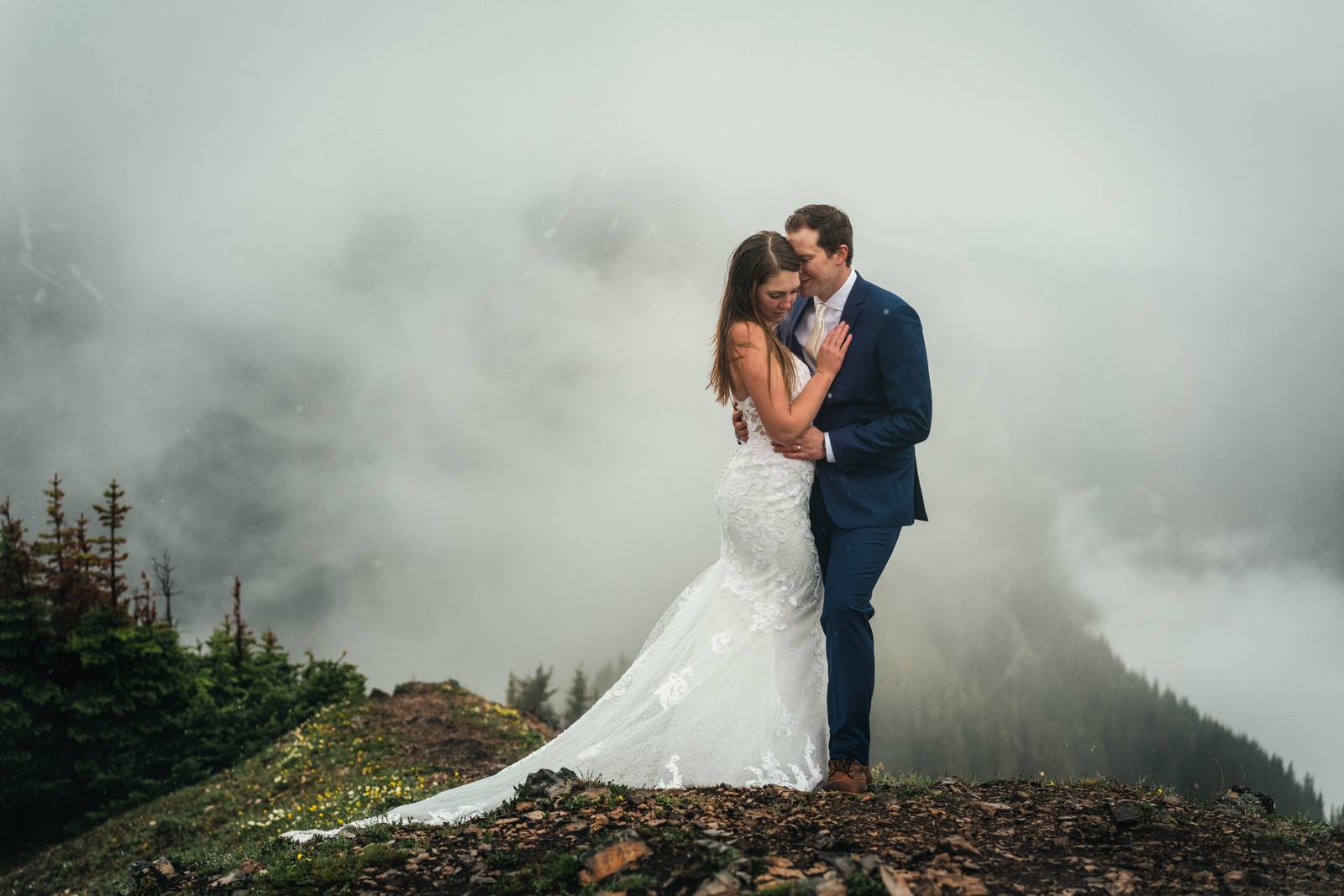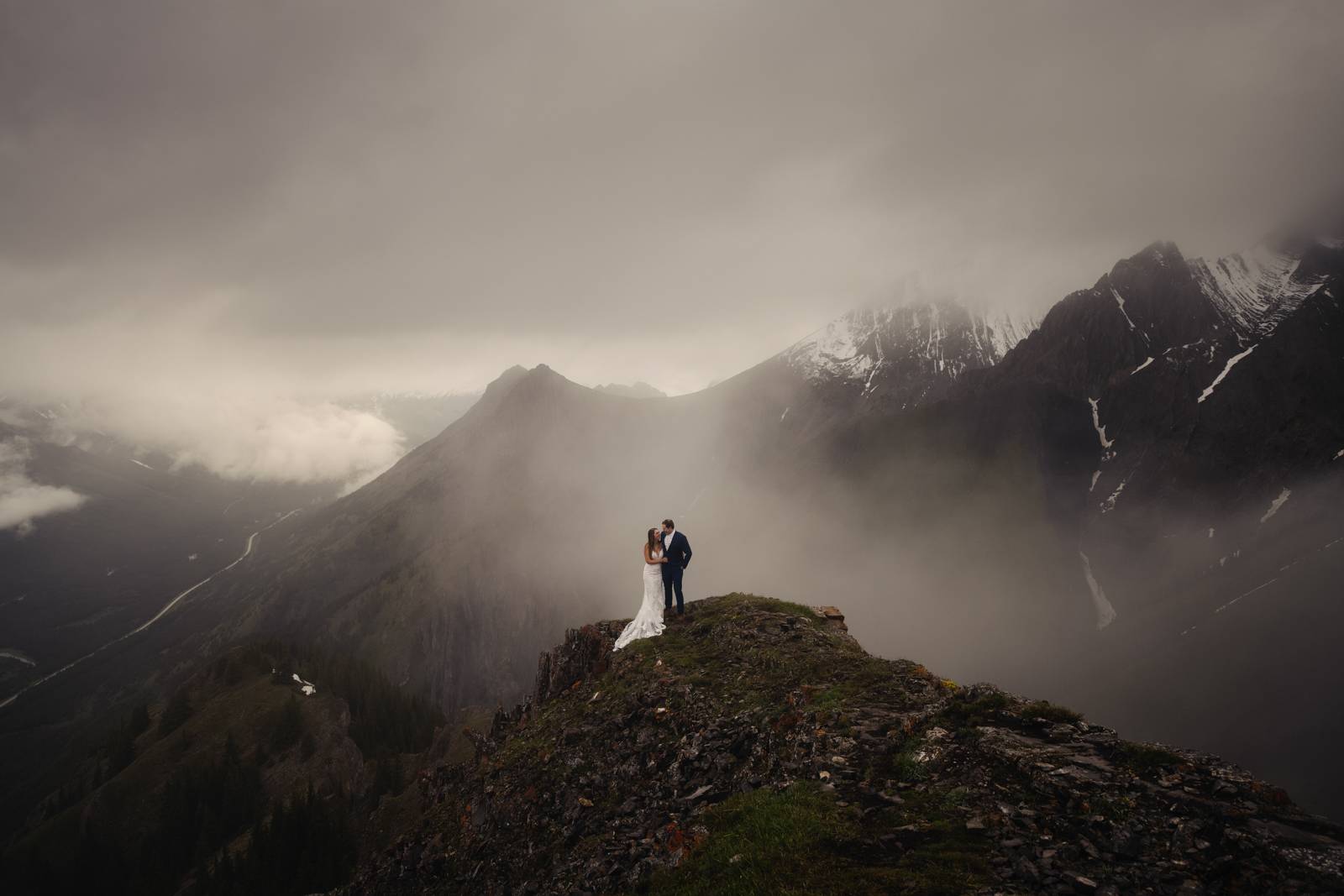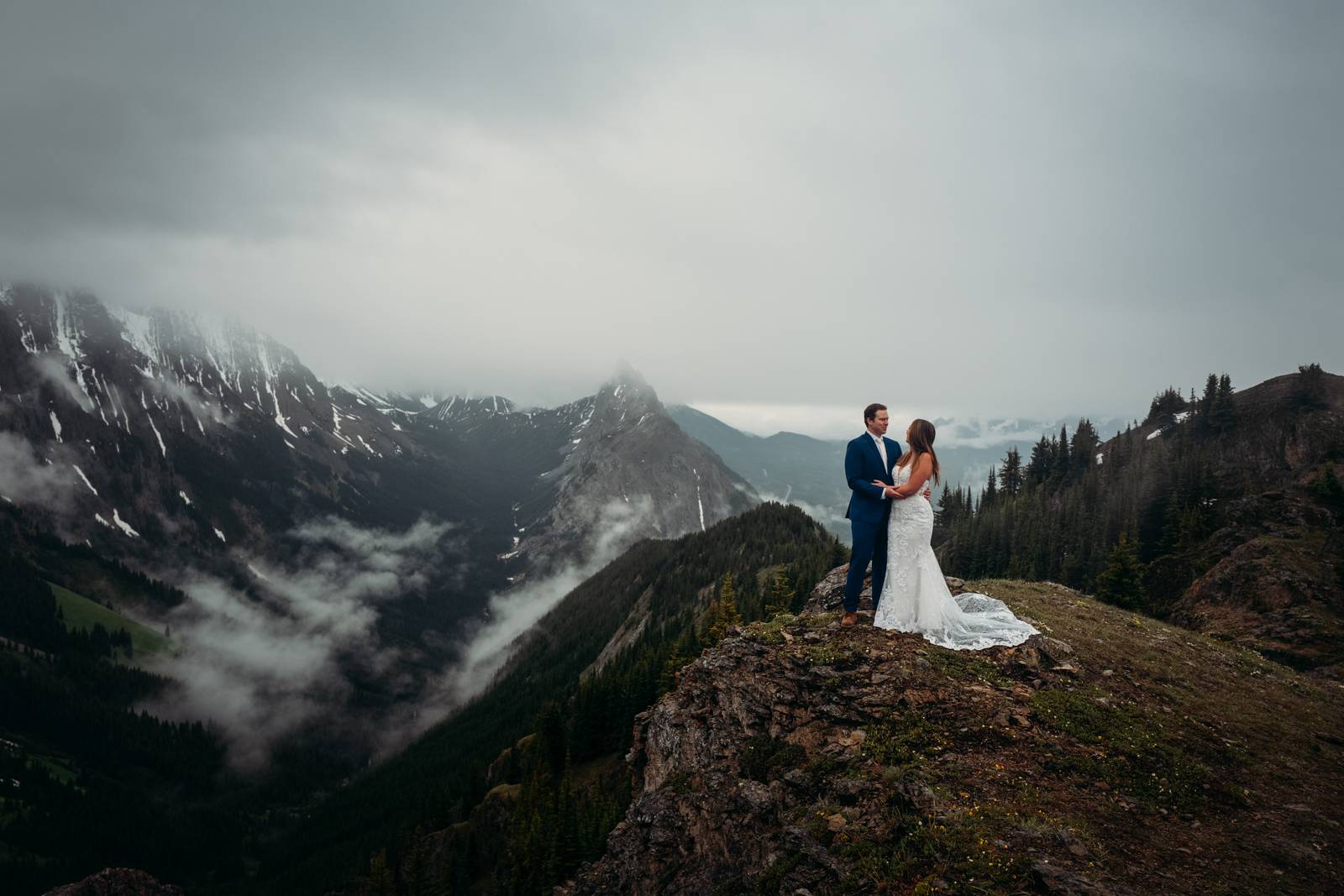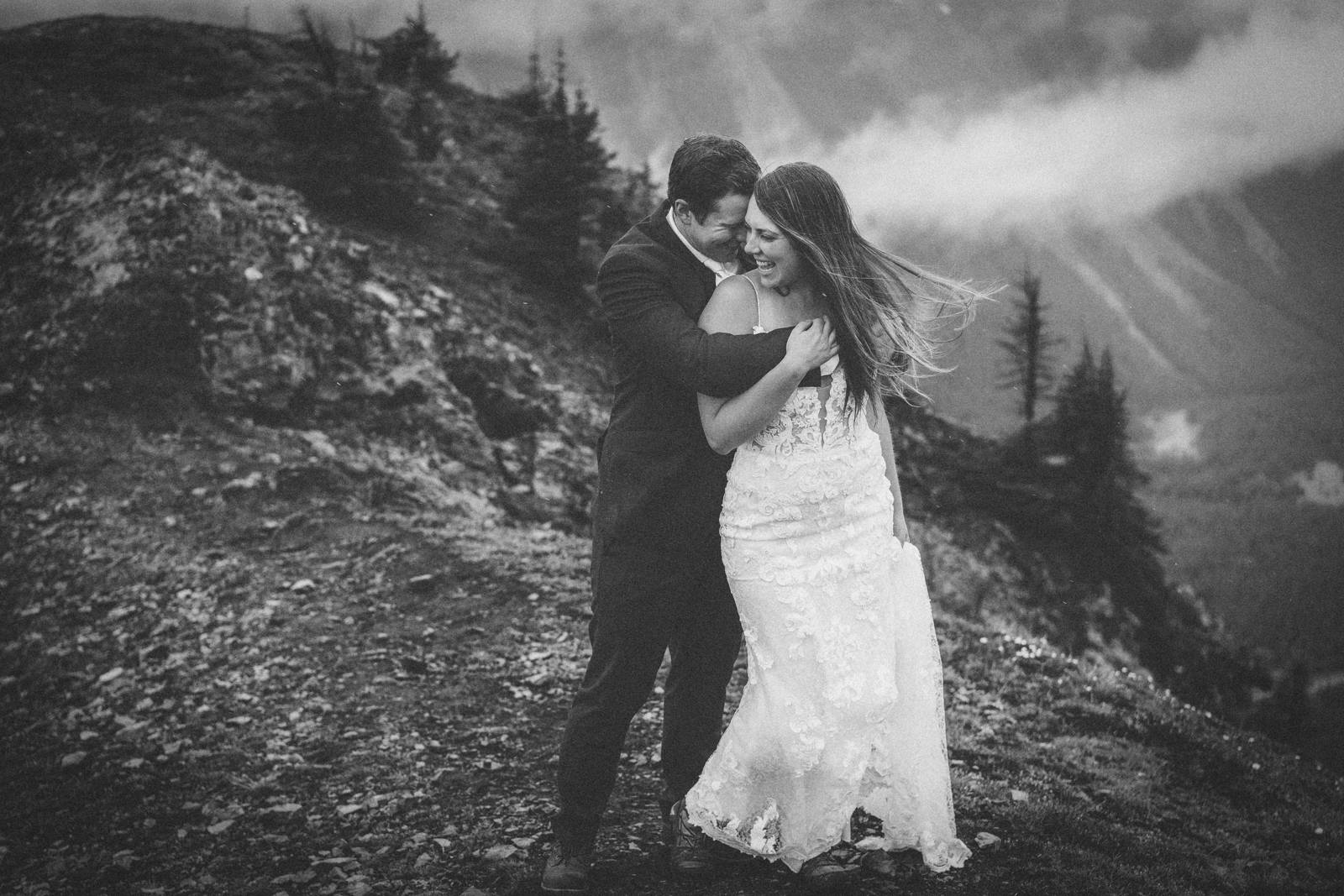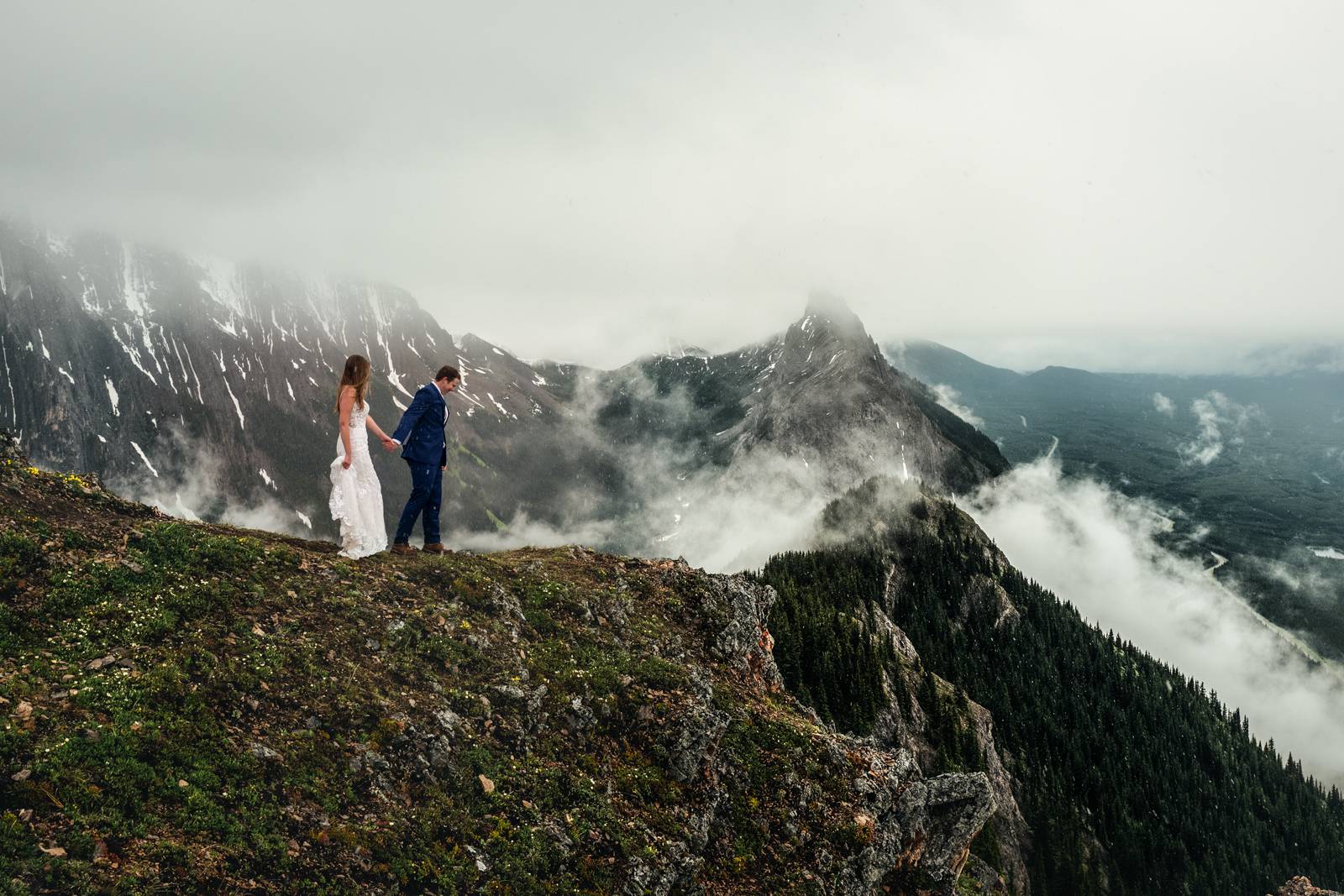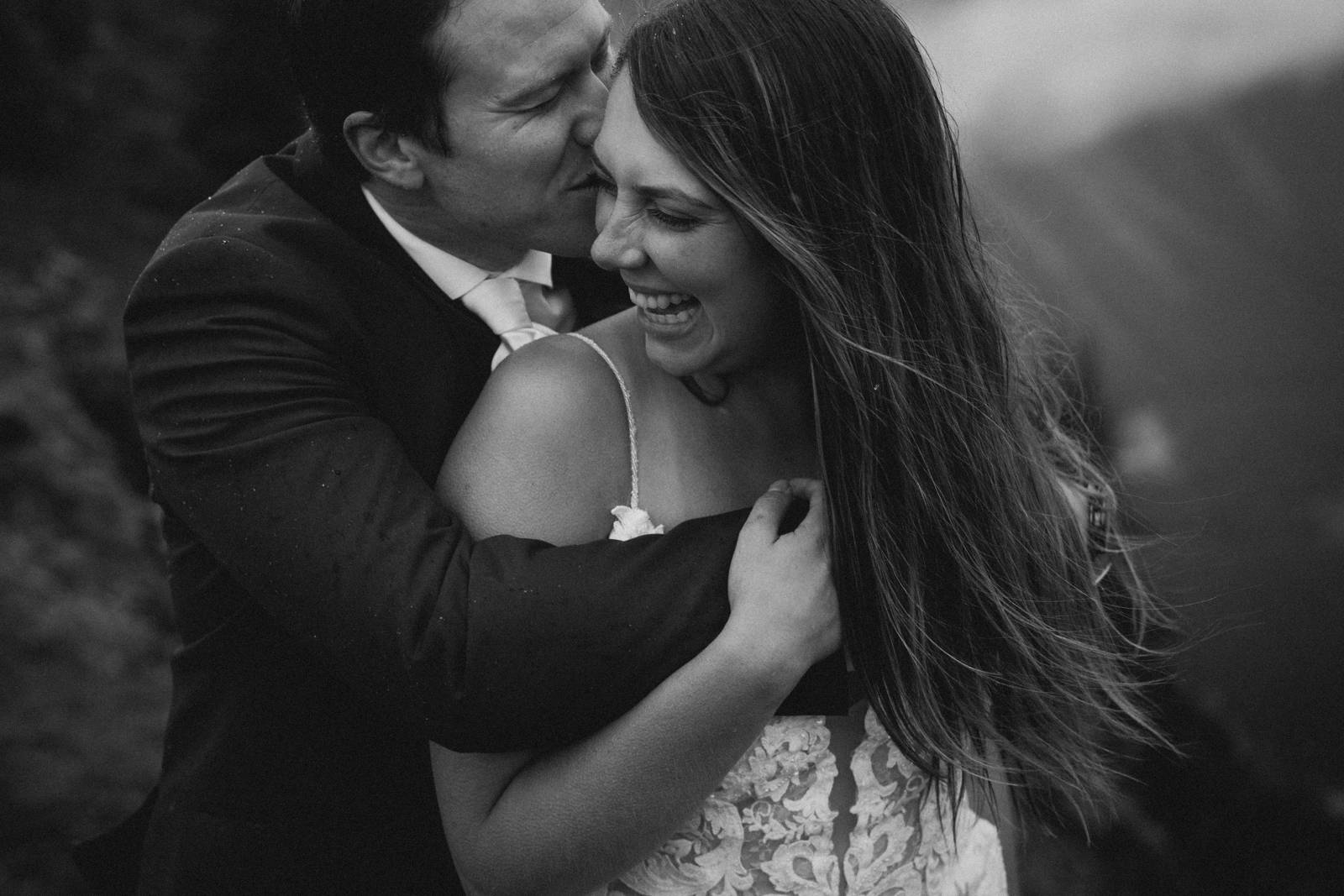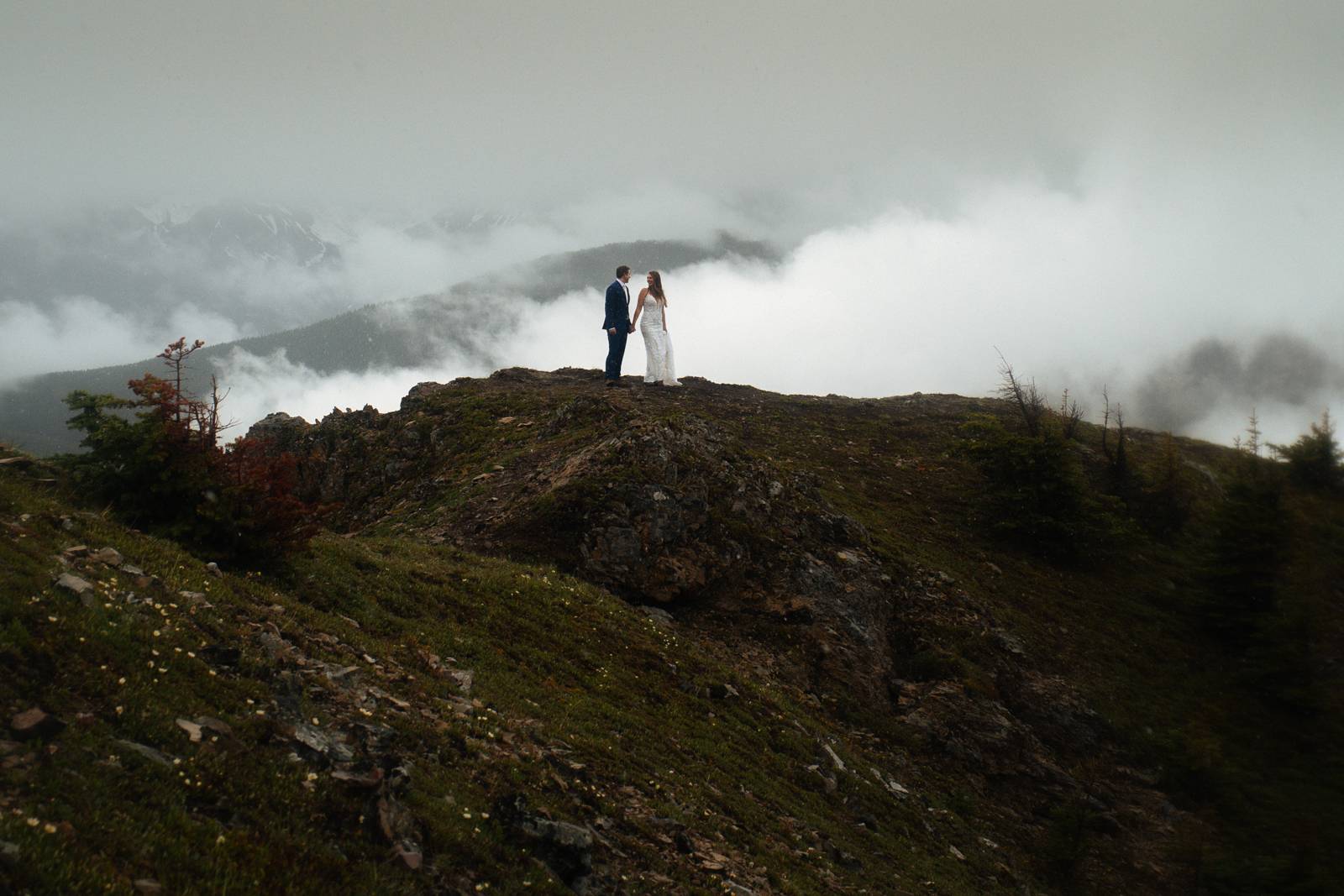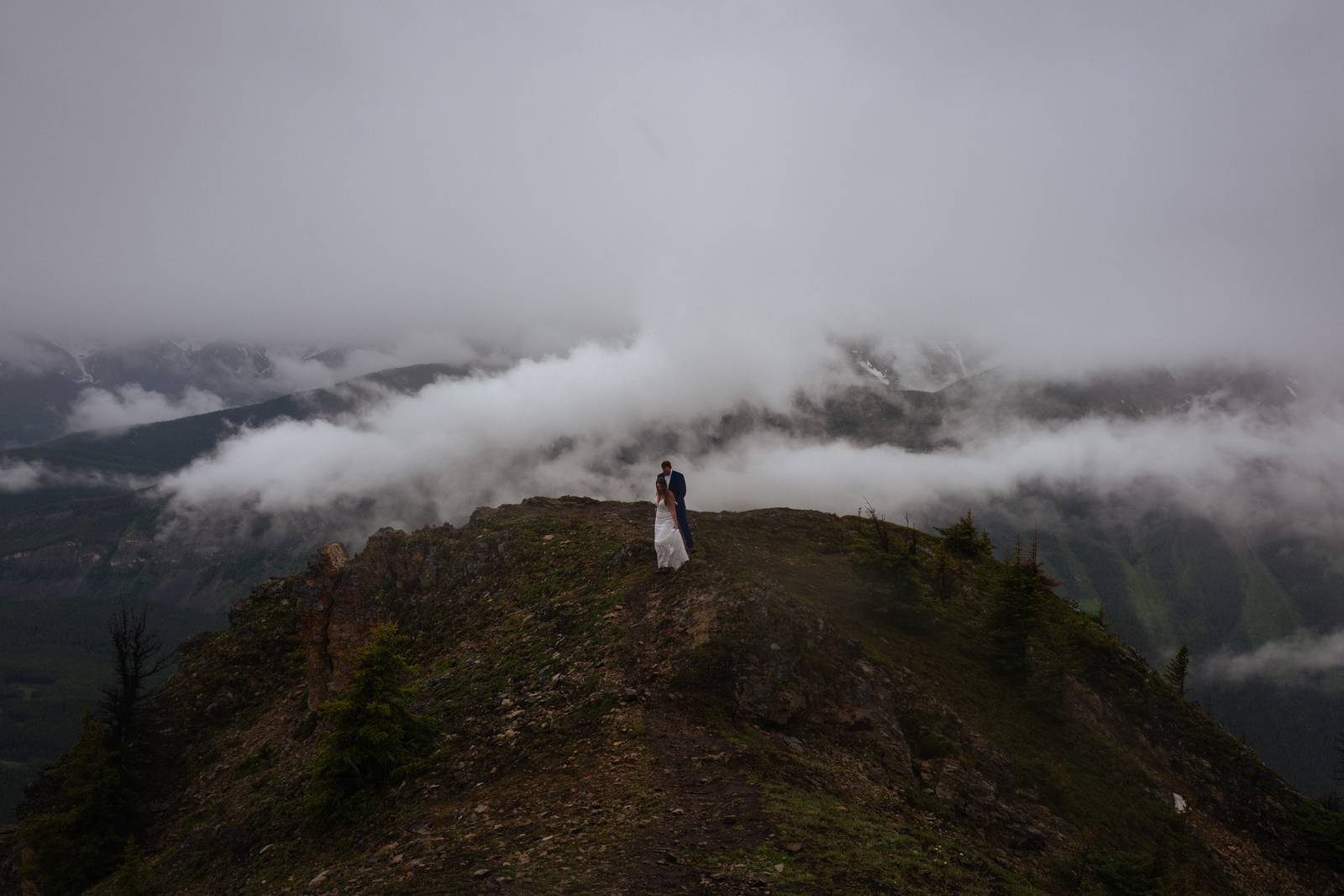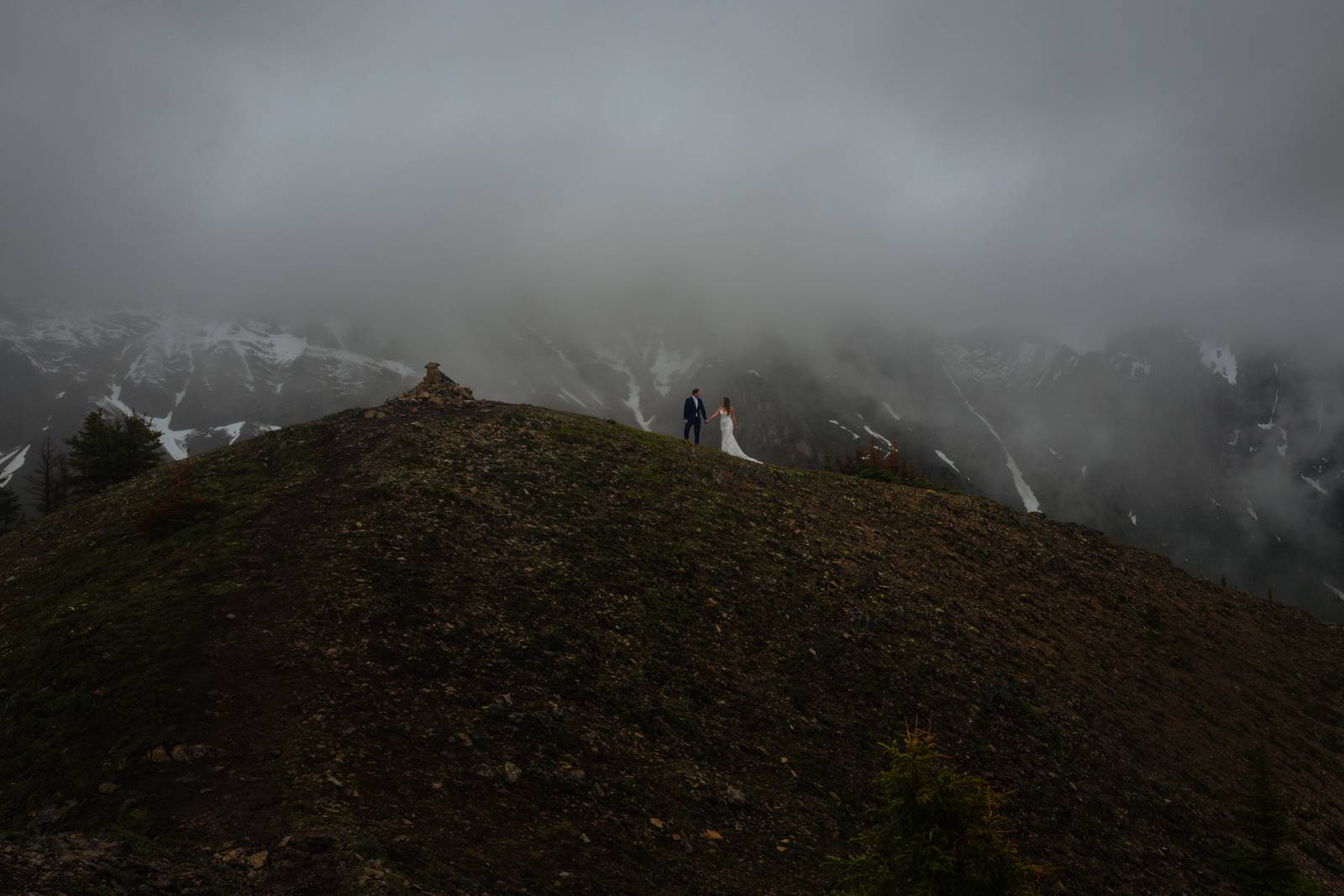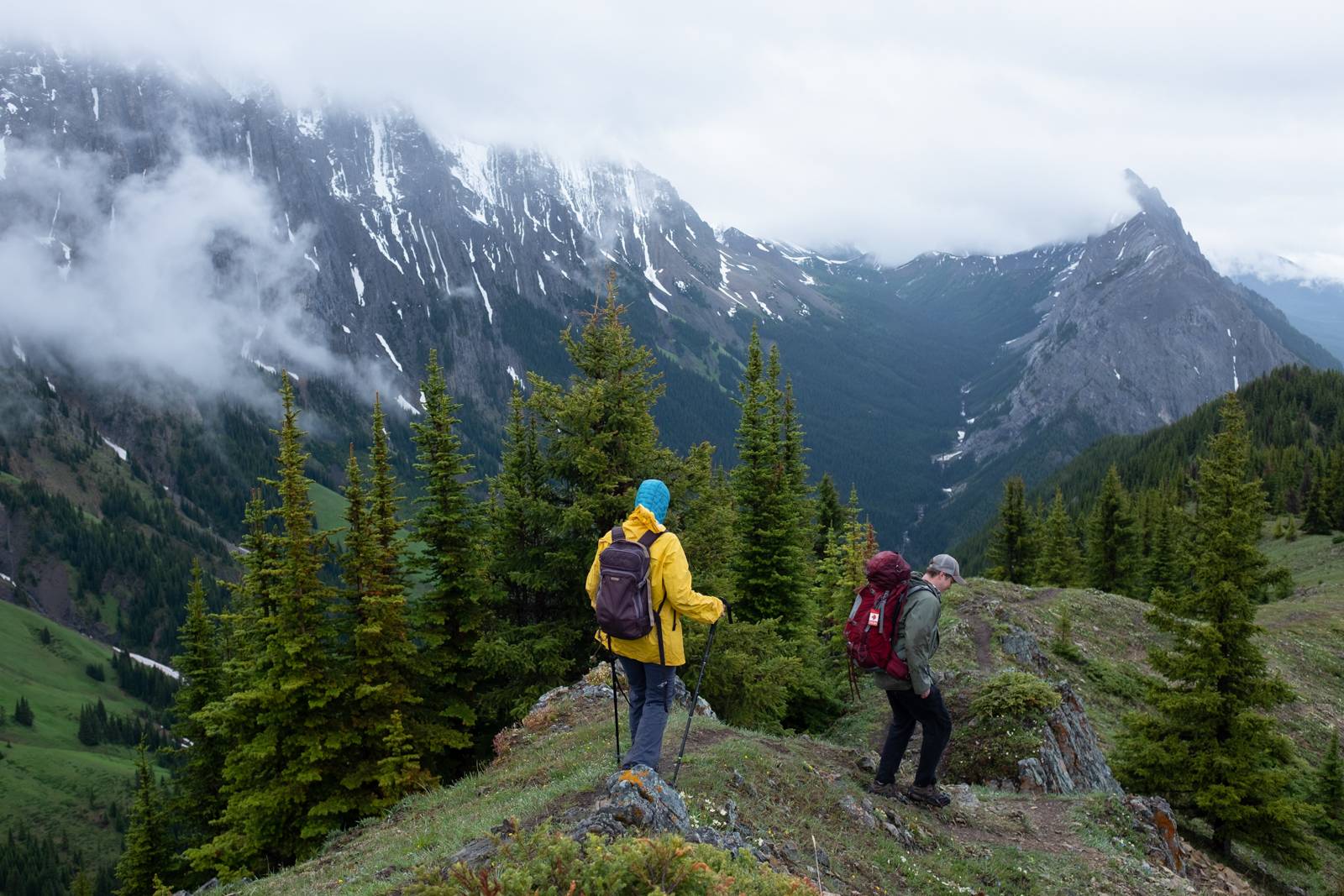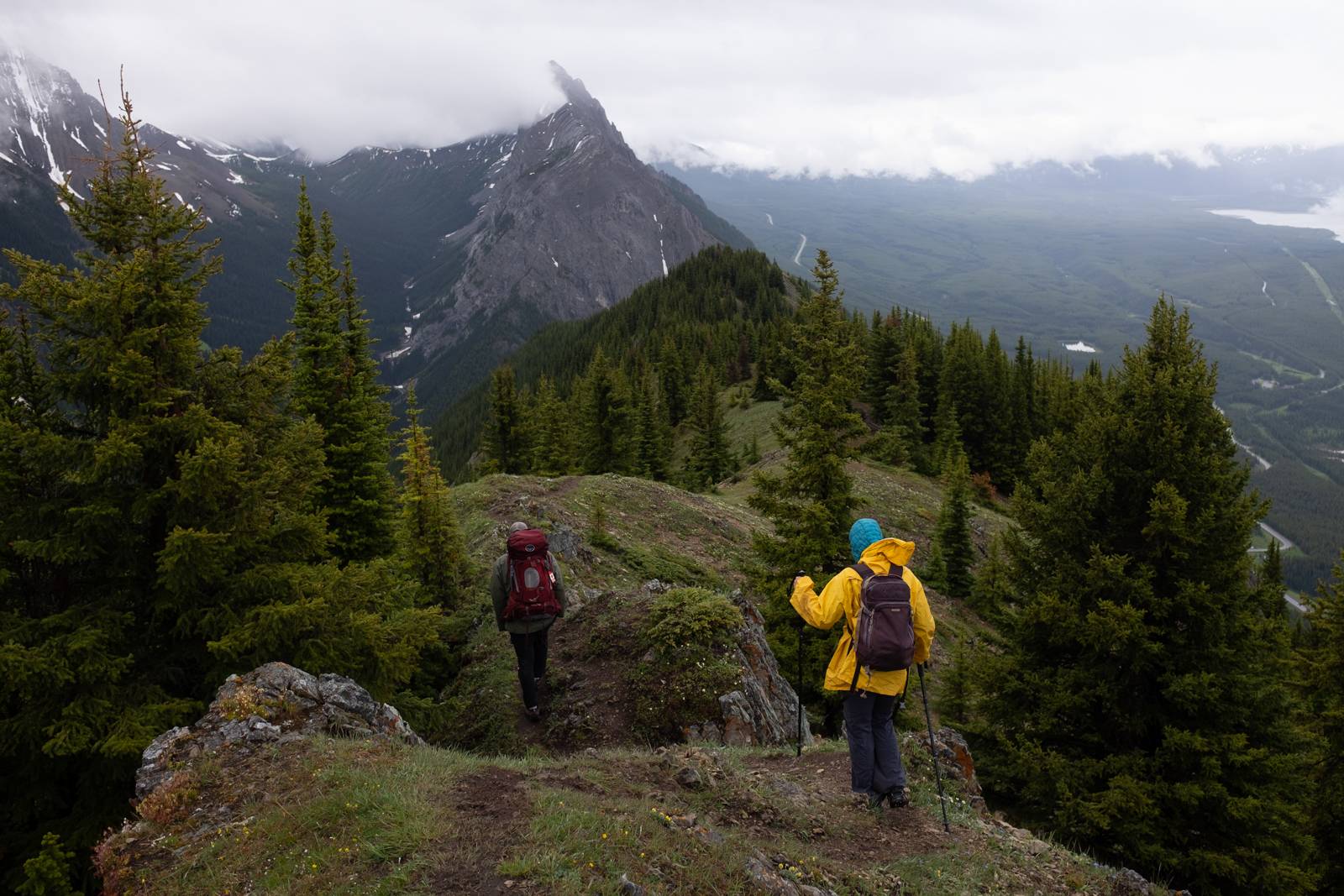 We are Dorota and Marcin, Kananaskis elopement and wedding photographers taking stunning mountains photos.
Our work is best described as documentary photography that captures candid moments and artistic portraits during the wedding day.
We also captures couples love in the natural beauty of the Canadian Rocky Mountains.