Jennifer and Scott met at the beginning of high school. They quickly became friends, and after a year and a half of cautious flirting started dating.
They had picked out a ring together, so the real surprise was when Scott would propose. The wonderful saleswoman at Ben Moss had given Jennifer a date when the ring would be ready a month later than the actual date. They were also planning a trip to Pigeon Lake with their good friends during that month, so Scott knew this would be the perfect opportunity. One of his hobbies is film making, and so he put together a fake script and arranged with their friends to shoot a short film at the lake. During one of the scenes, Scott character would burst out outside to Jennifer and say a few lines. But instead of the lines Jennifer was expecting, Scott gave a heartfelt speech telling her how much she meant to me and how much better he was to have her. So there, surrounded by a beautiful lake and their closest friends, Scott proposed.
Jennifer and Scott thank you for a wonderful time on your wedding day! Congratulations!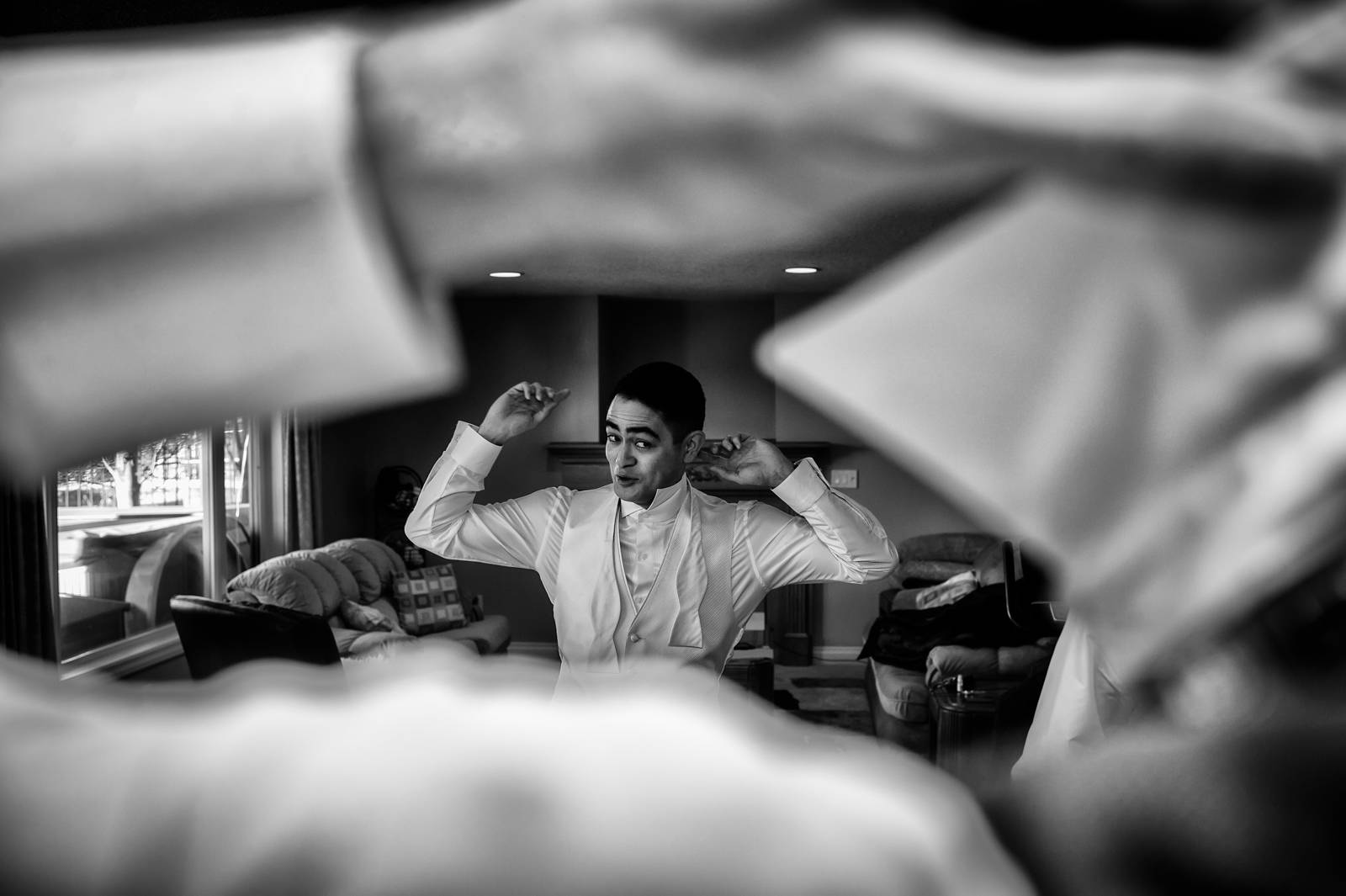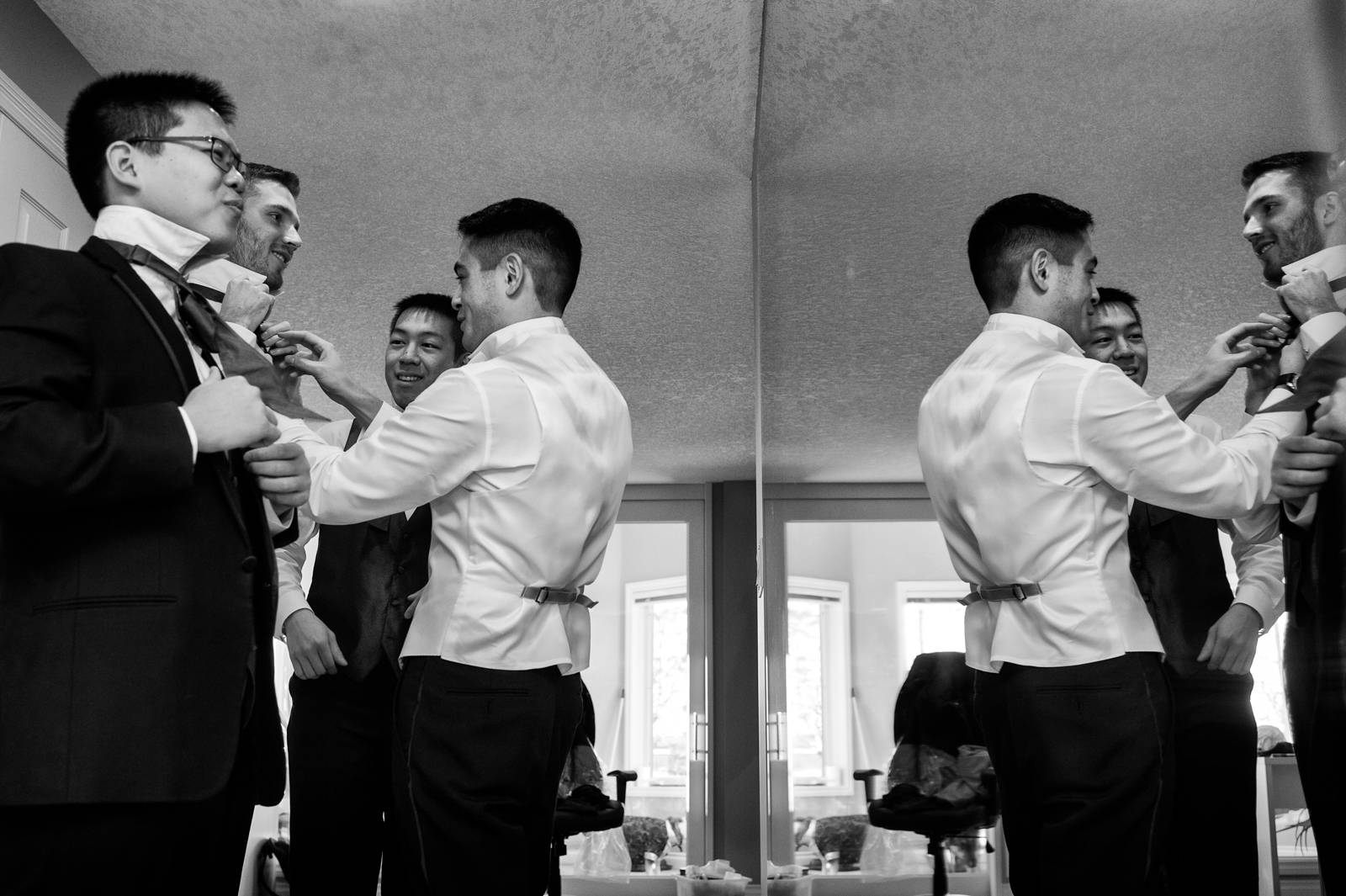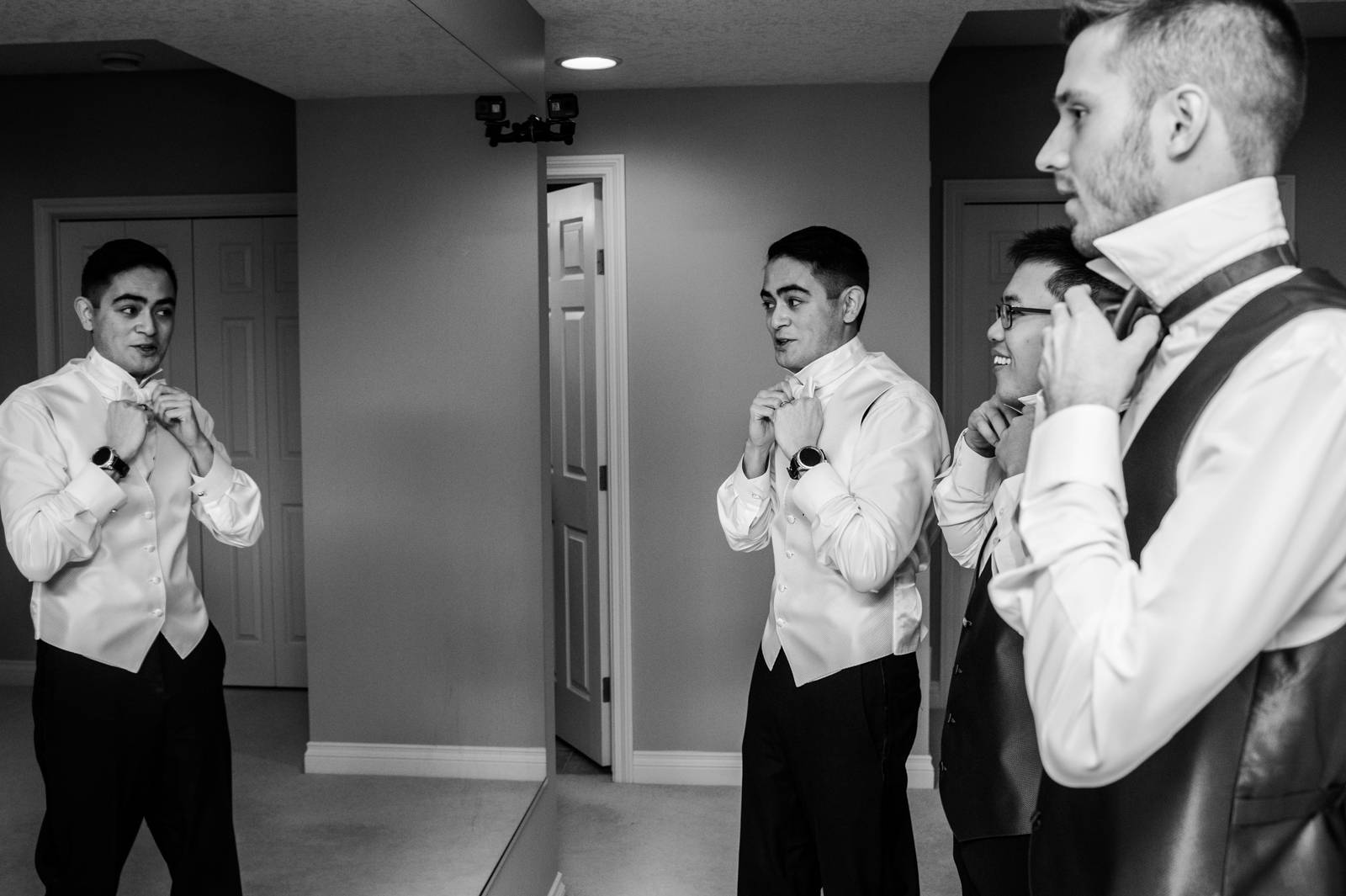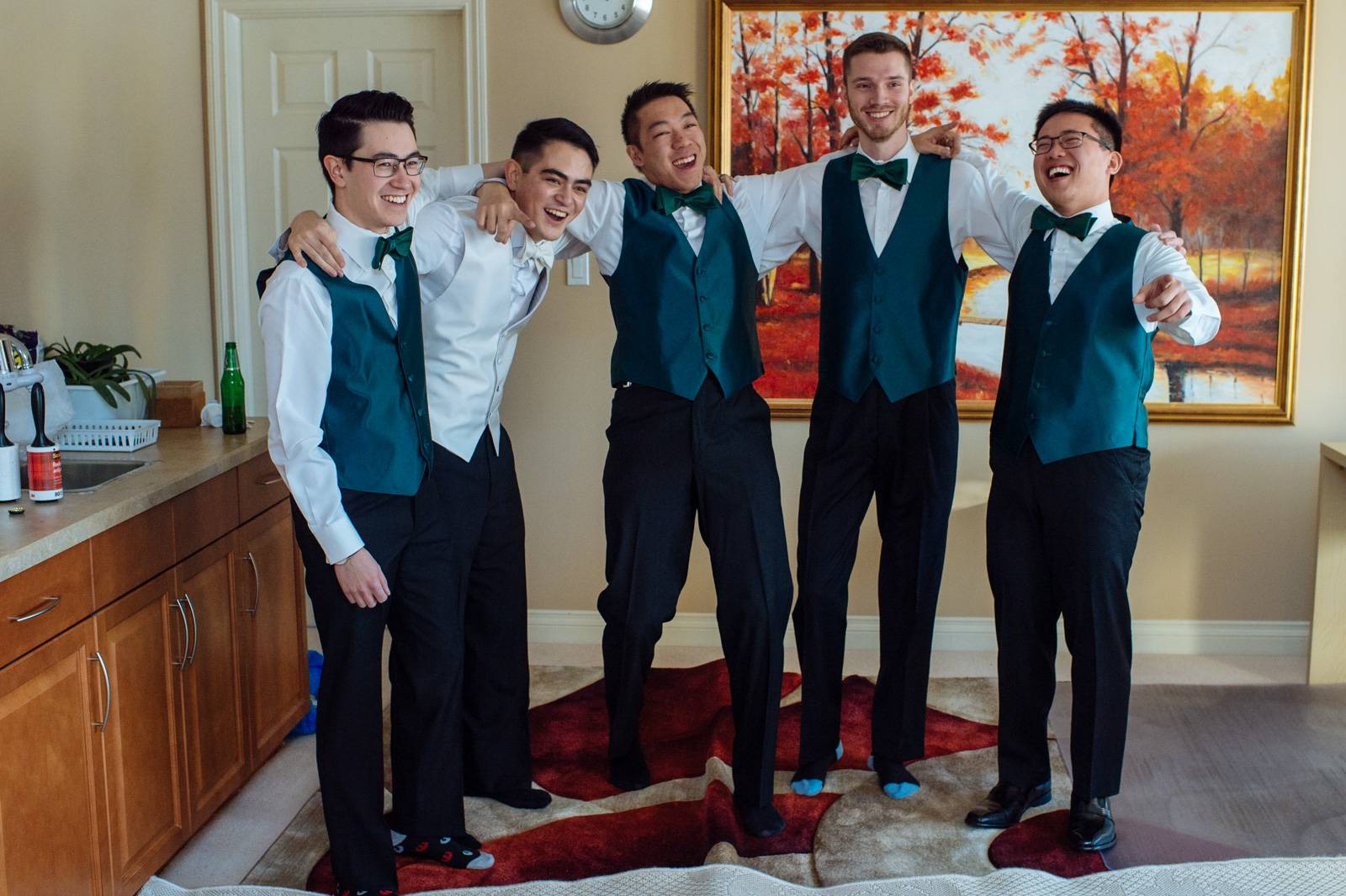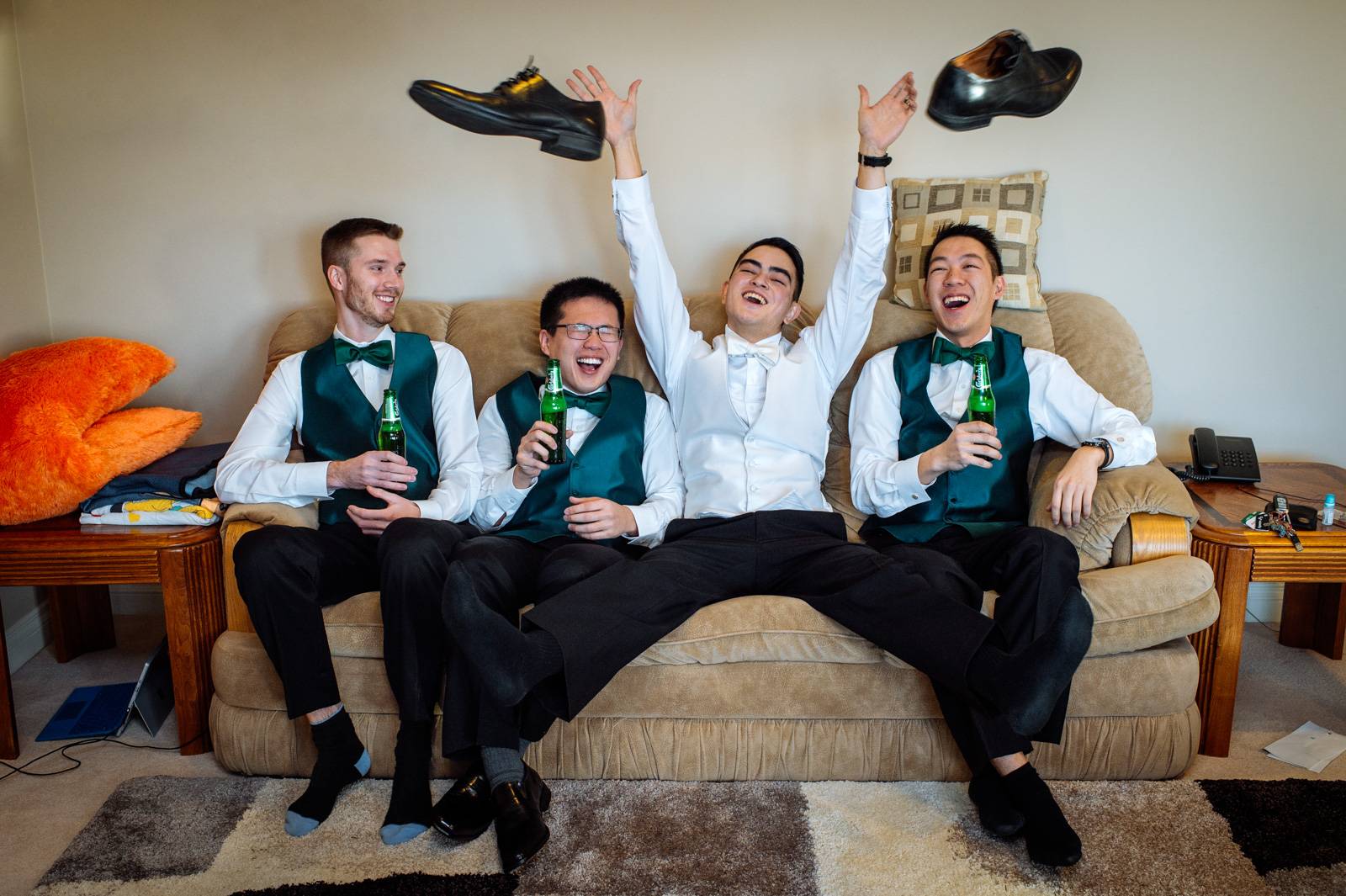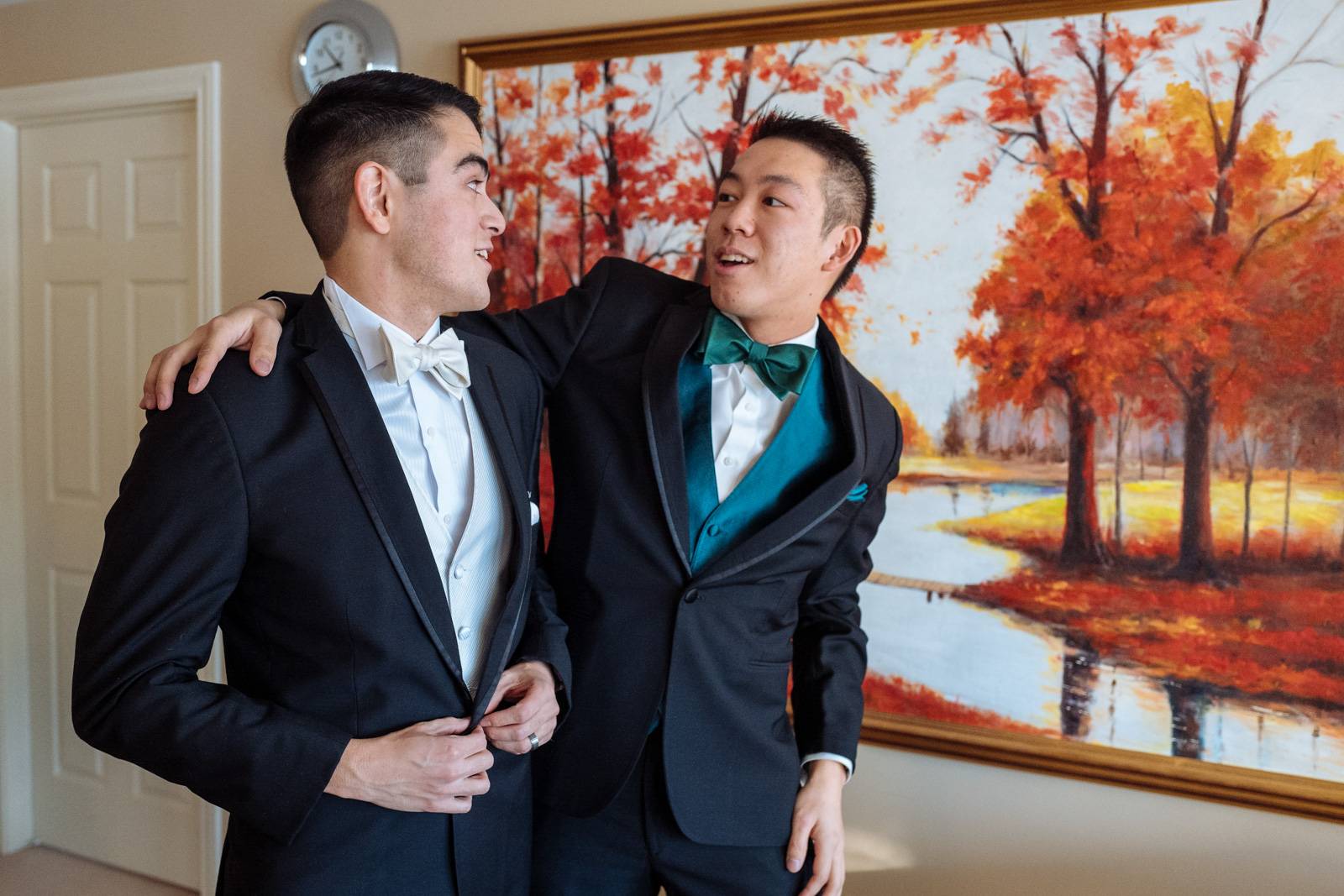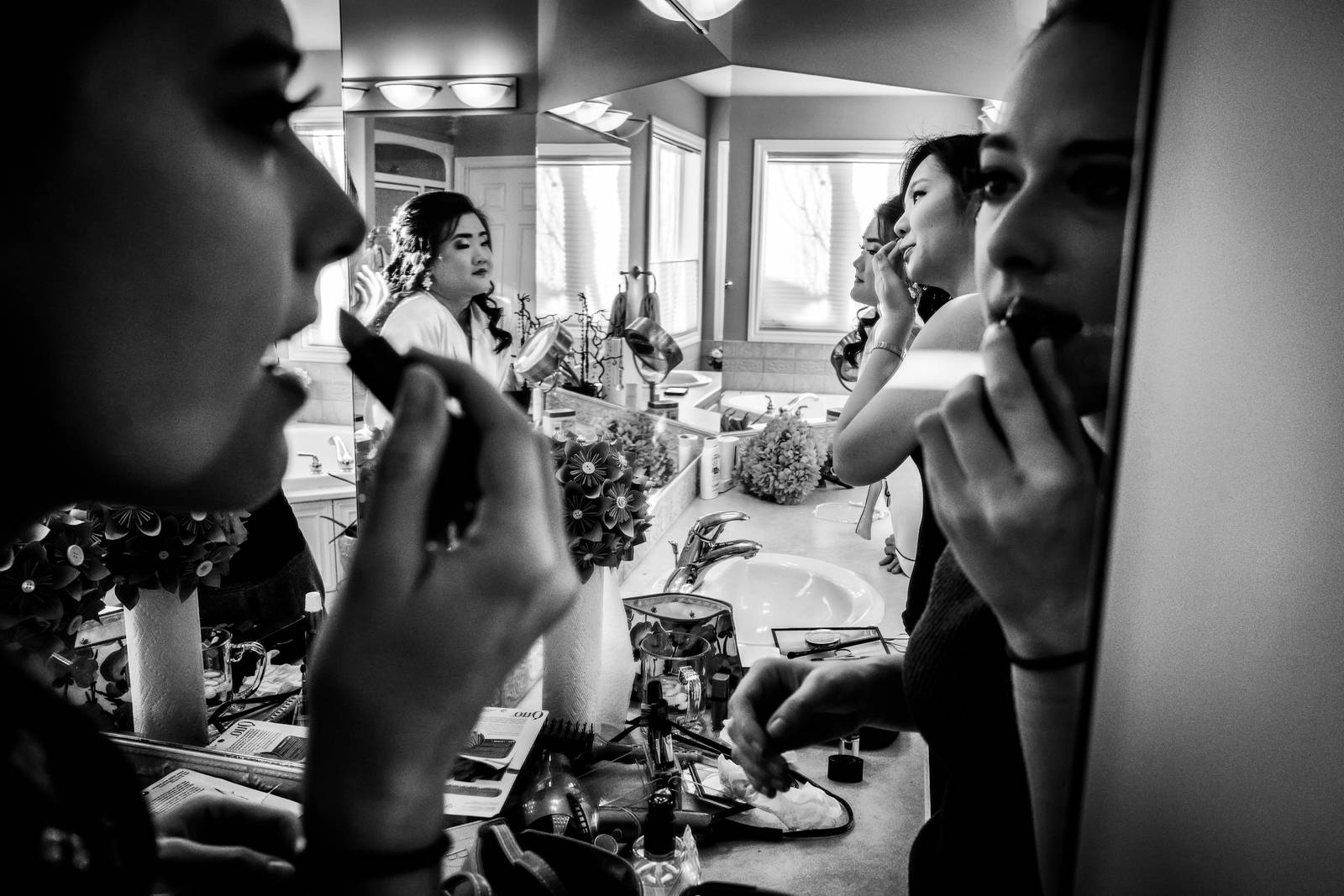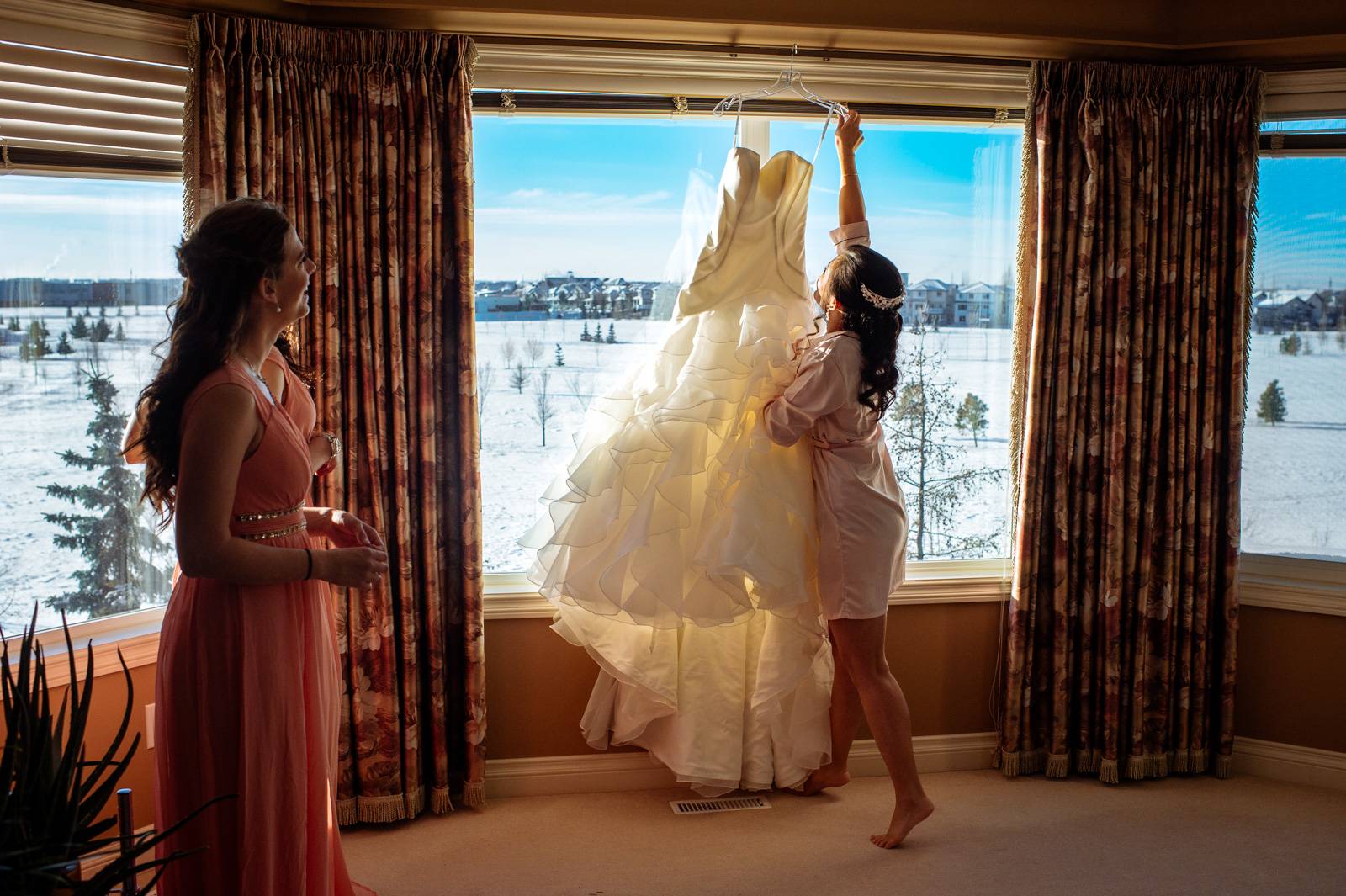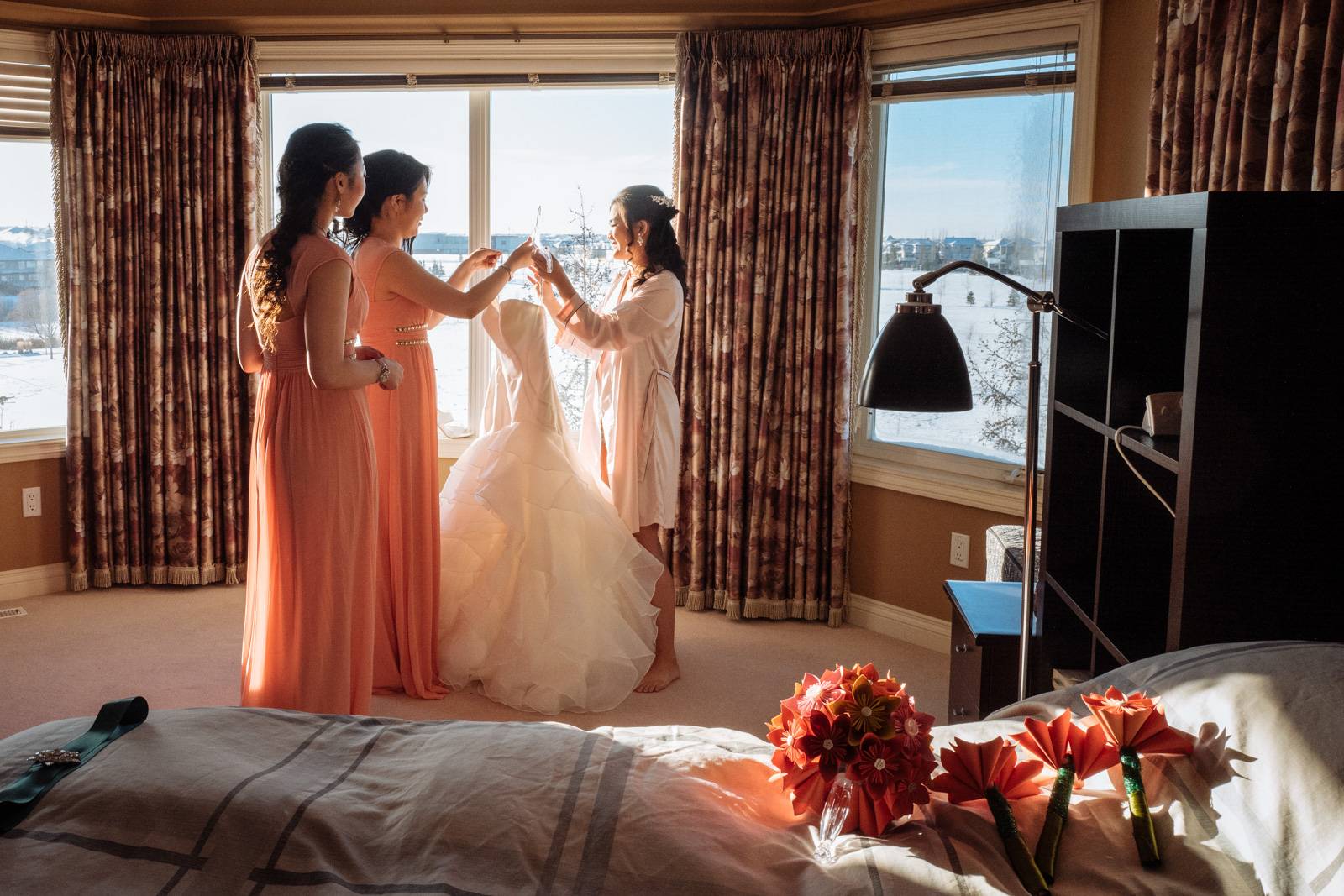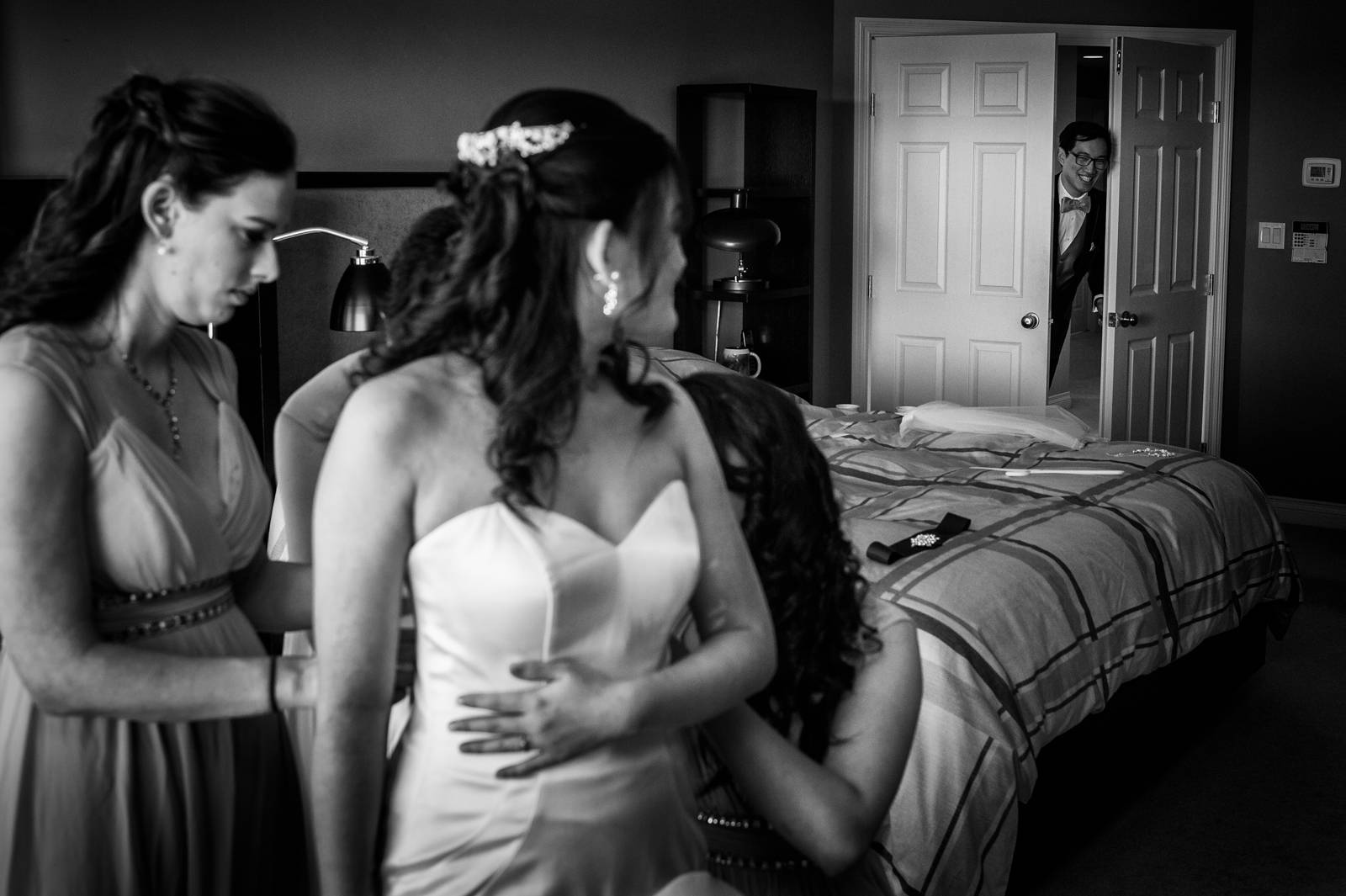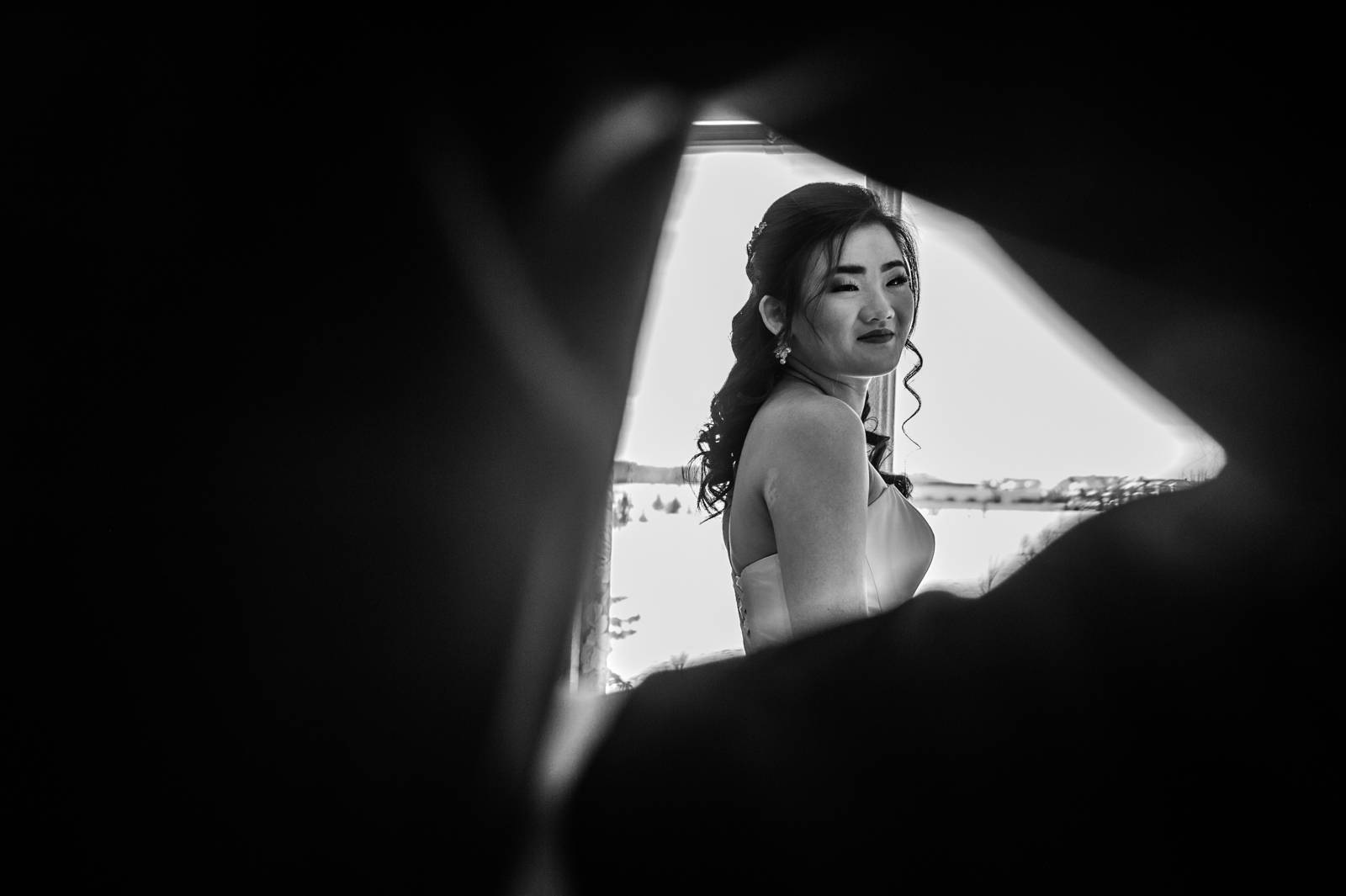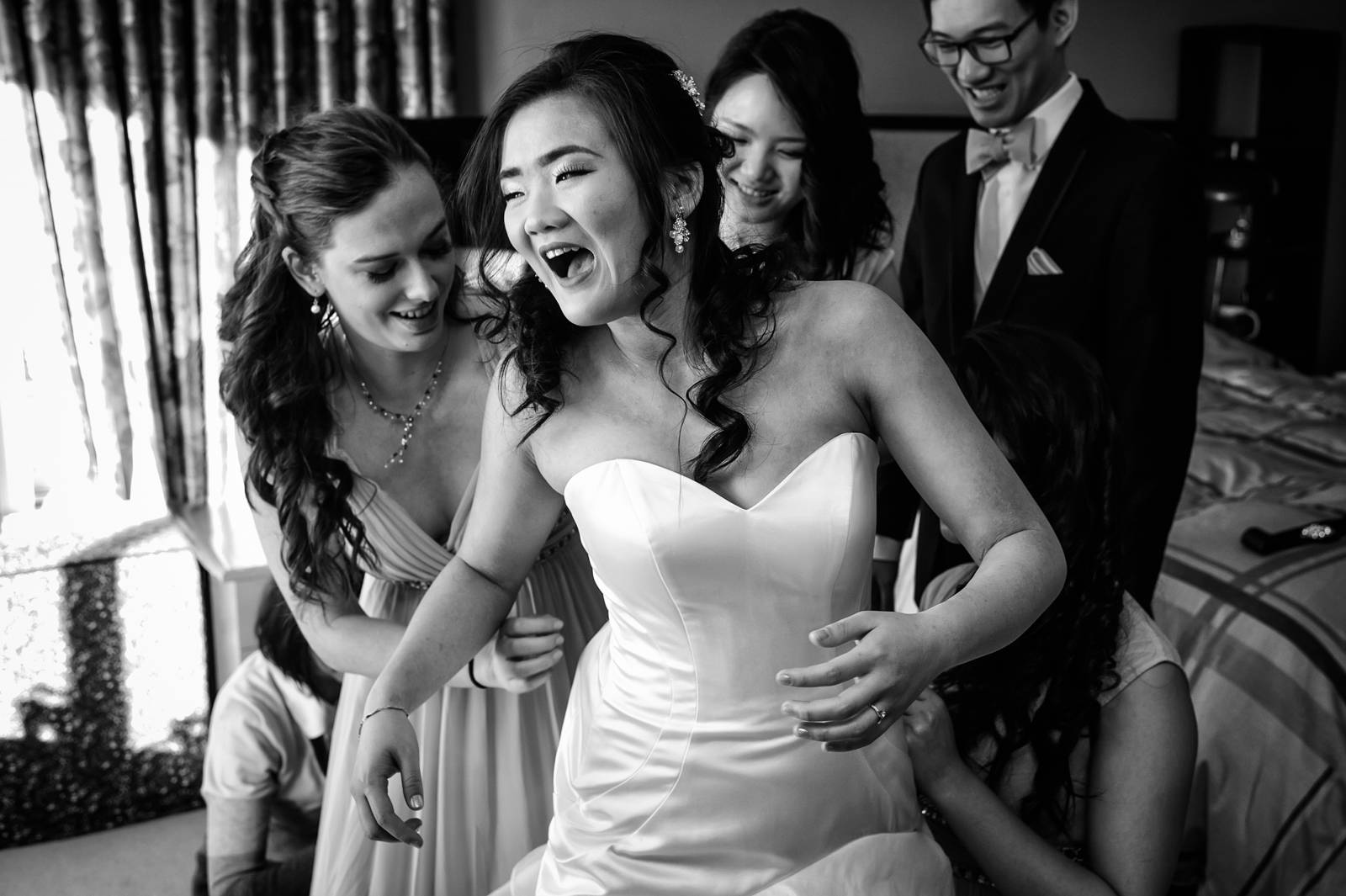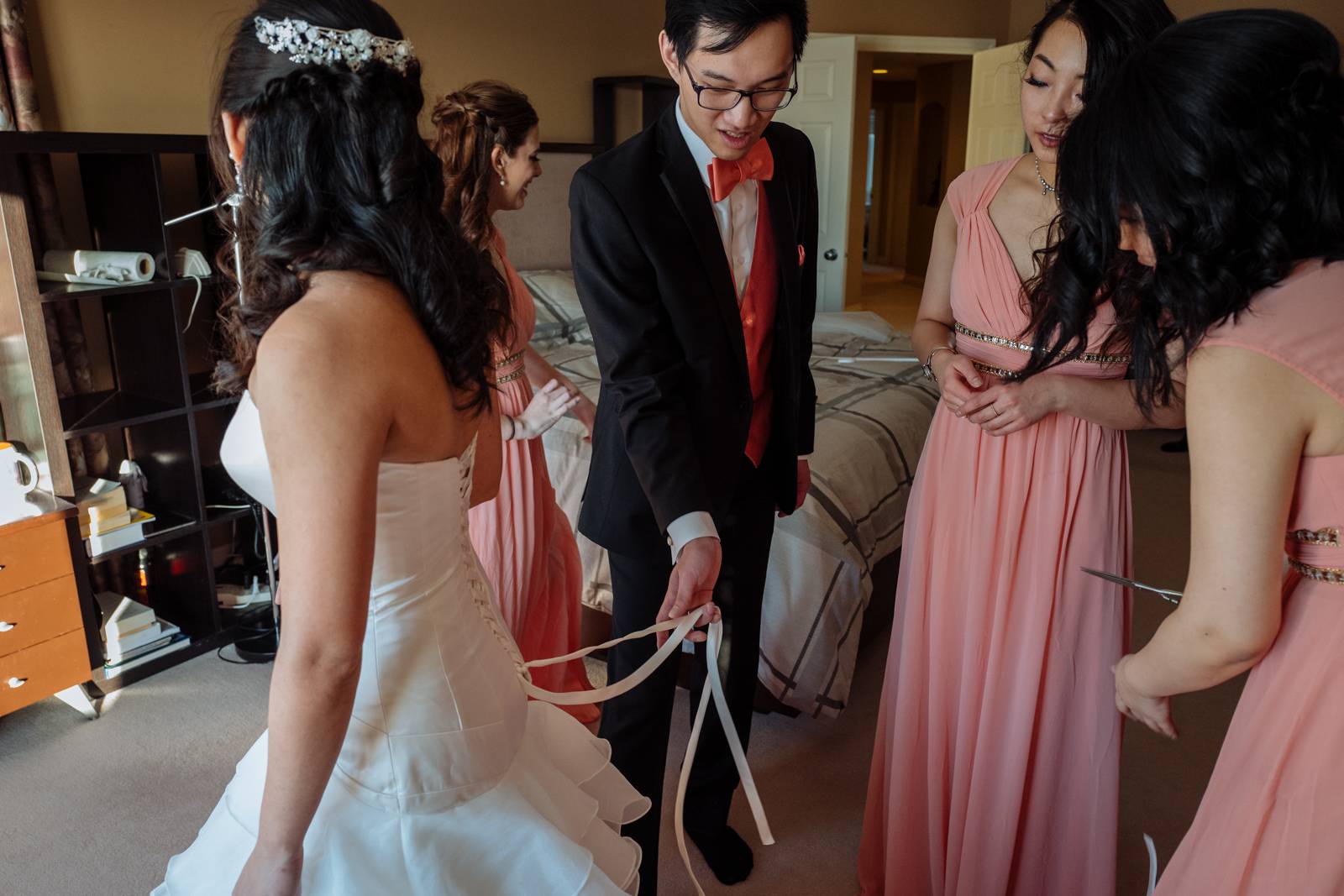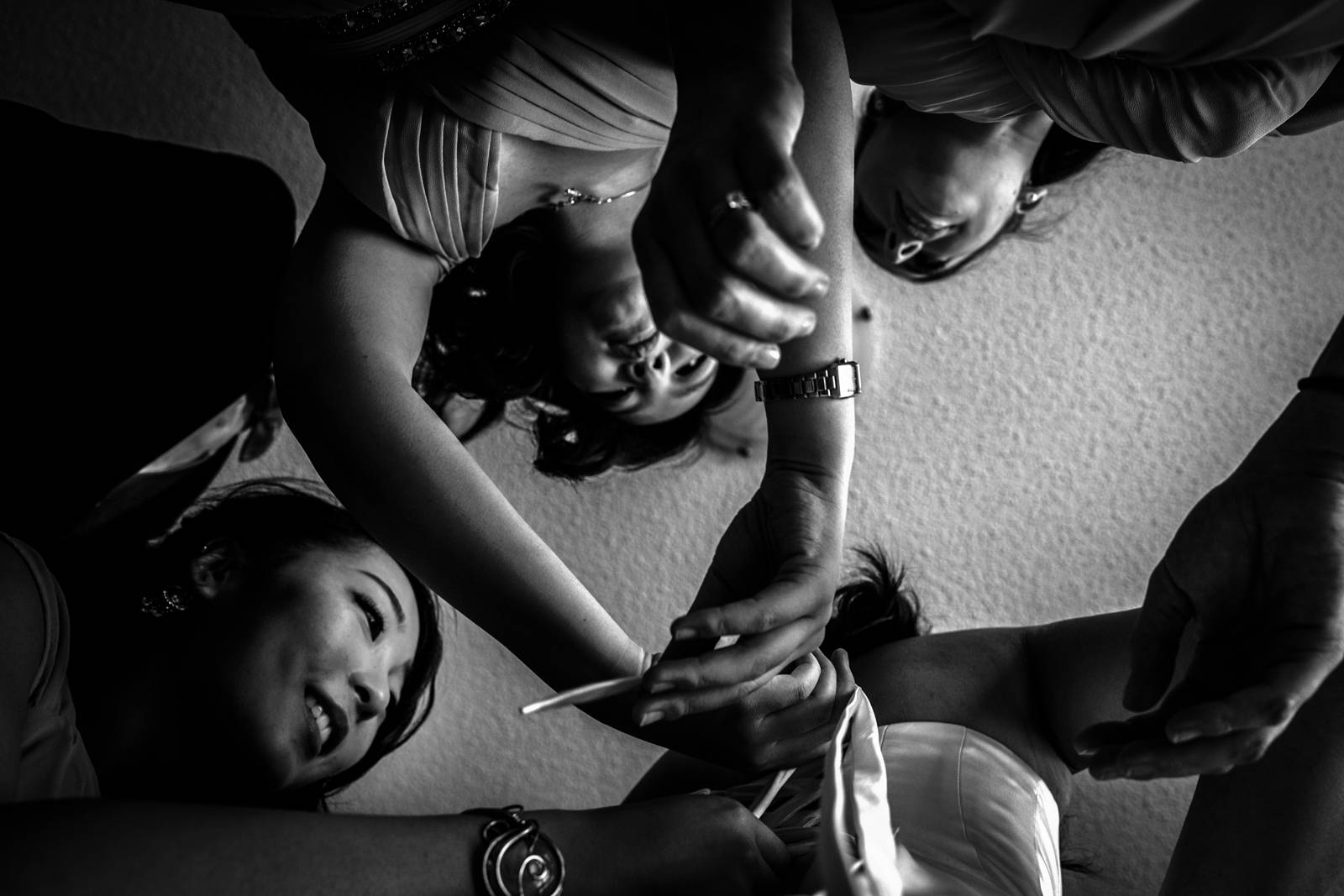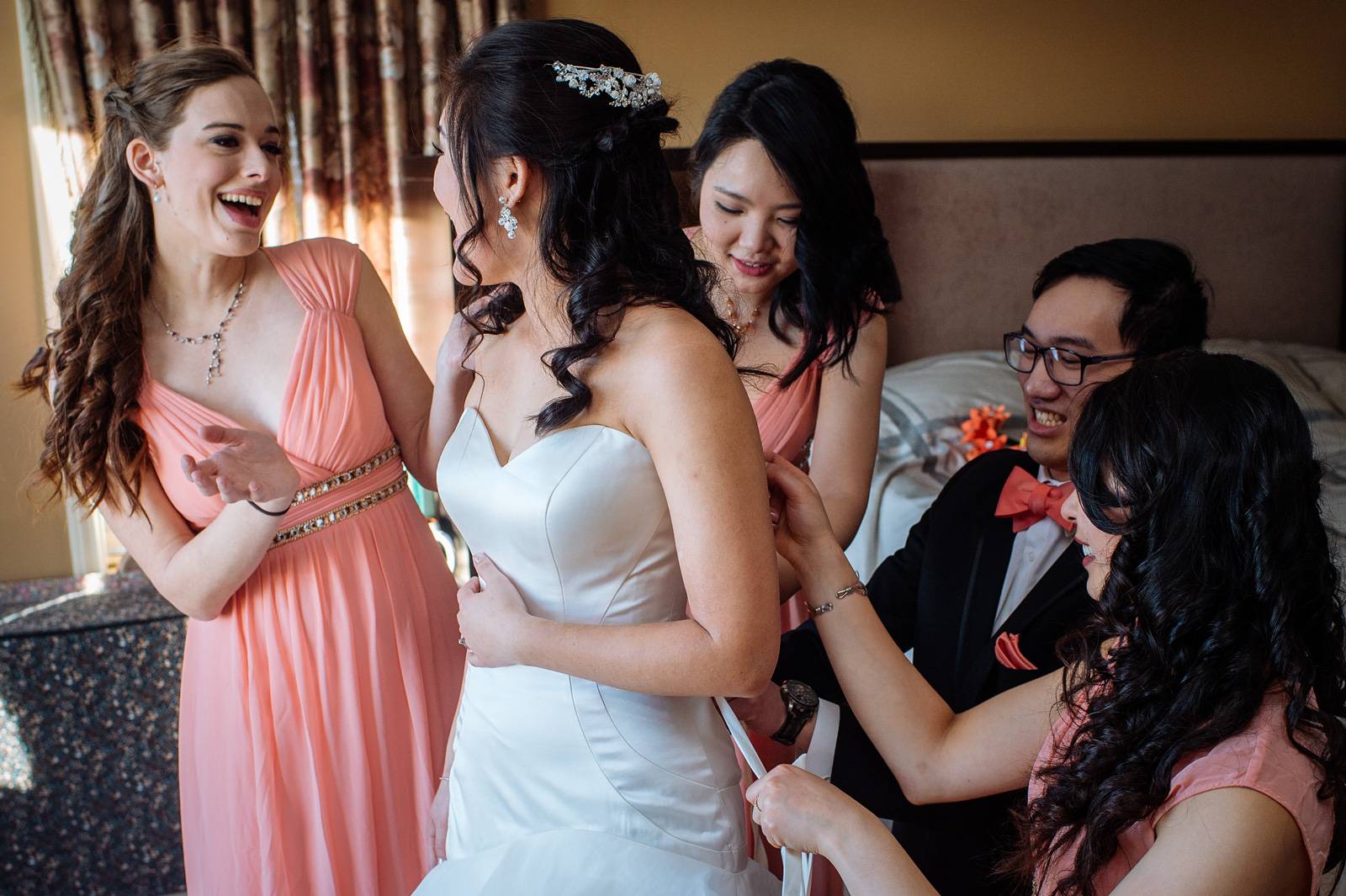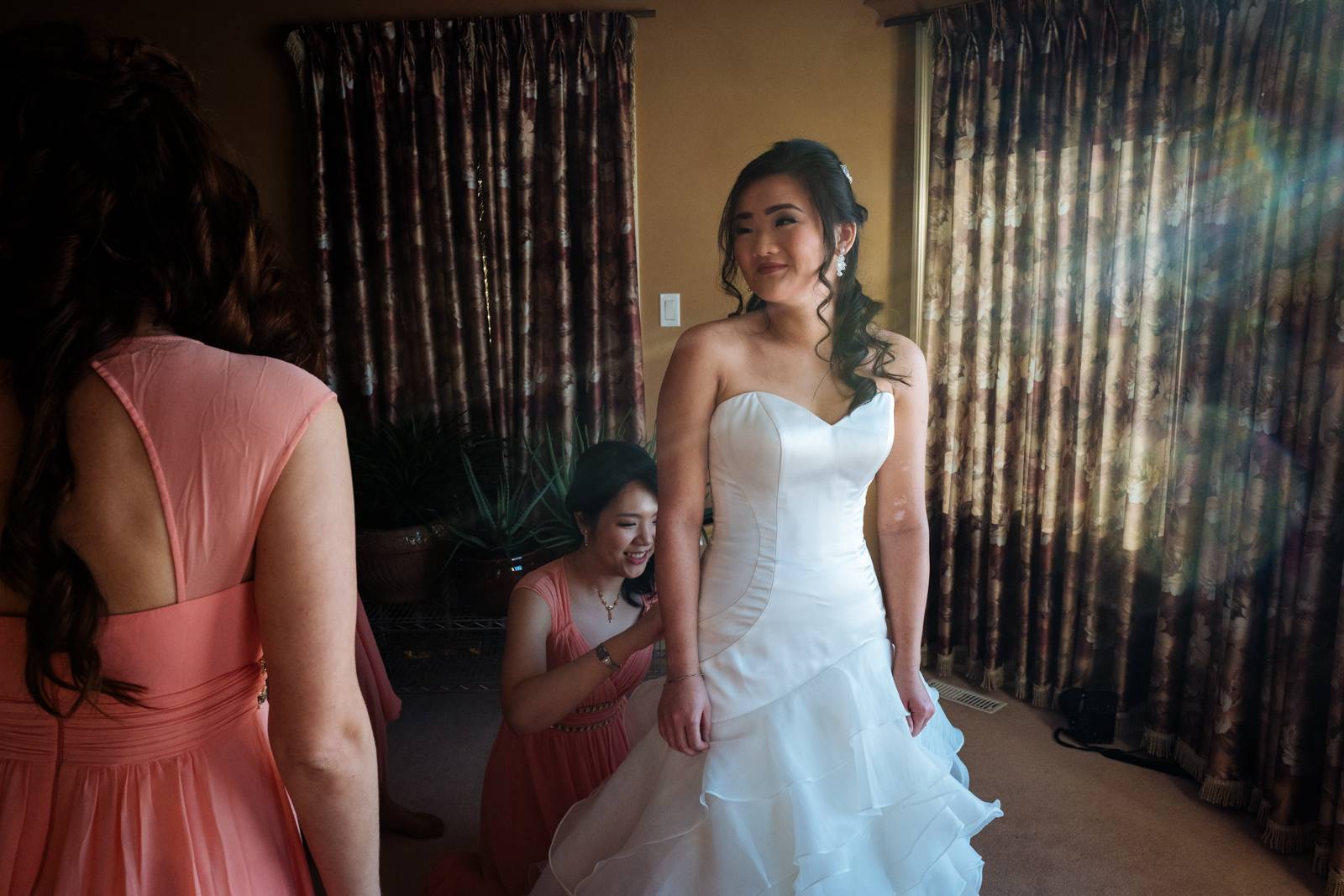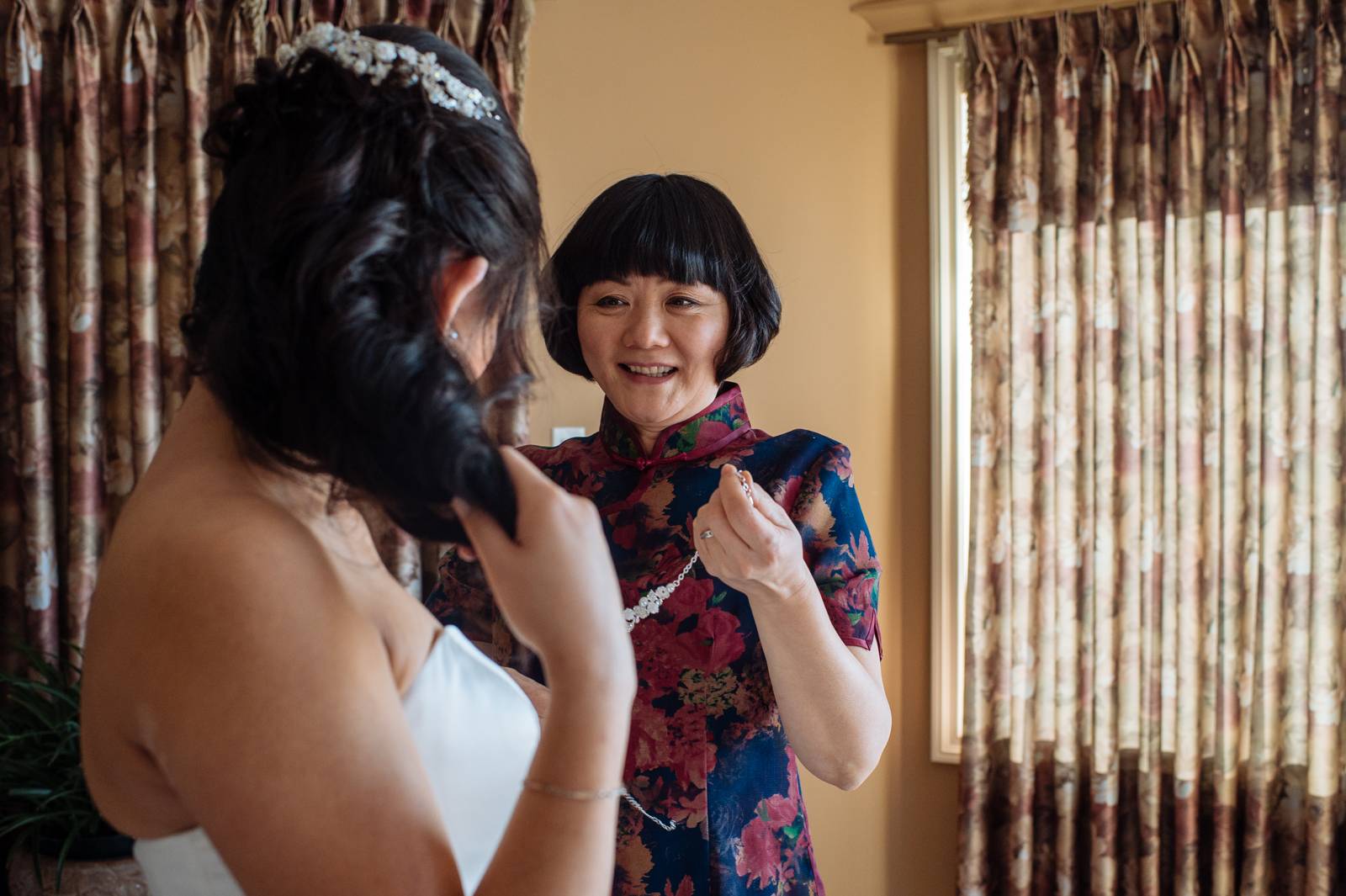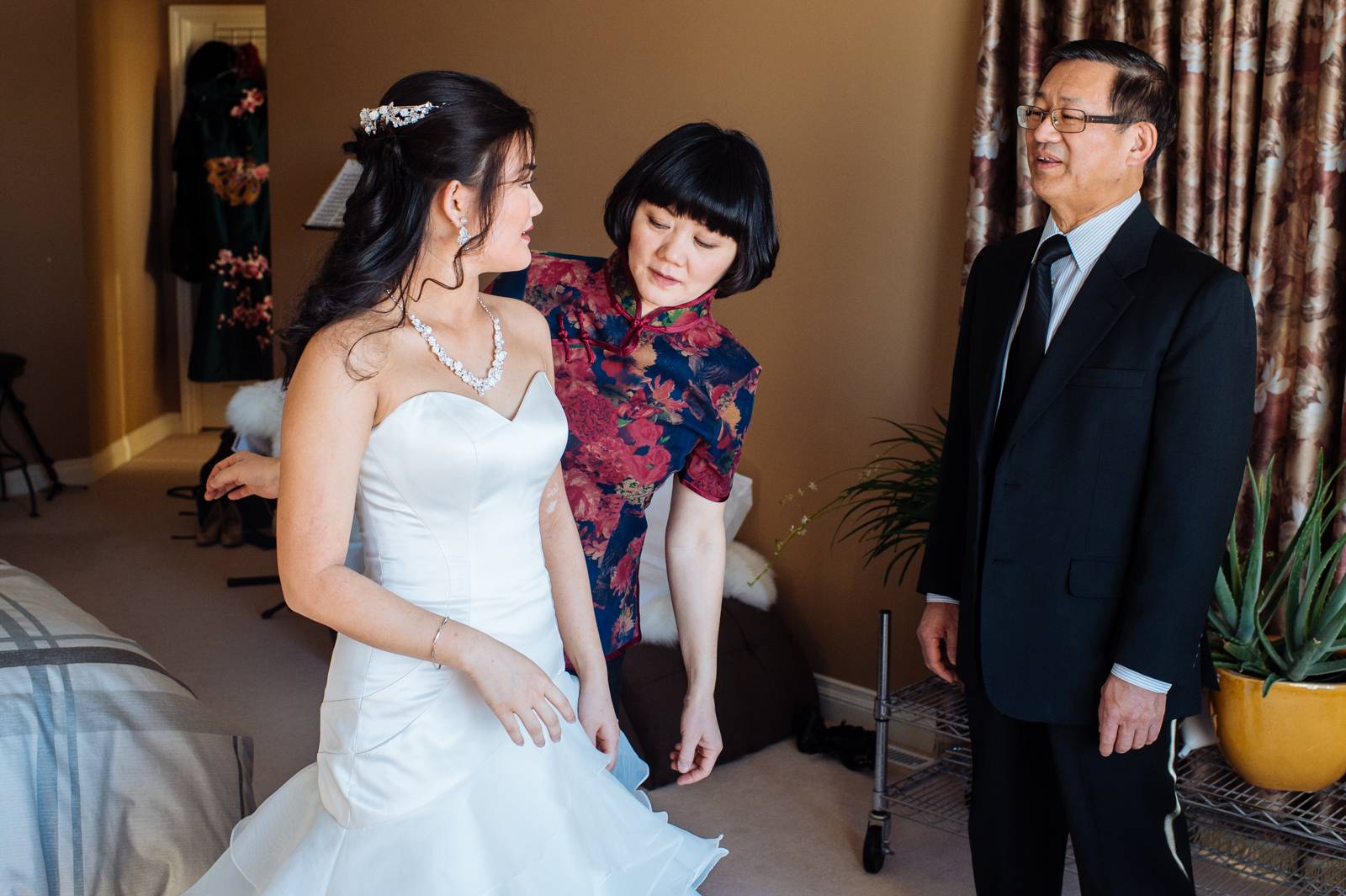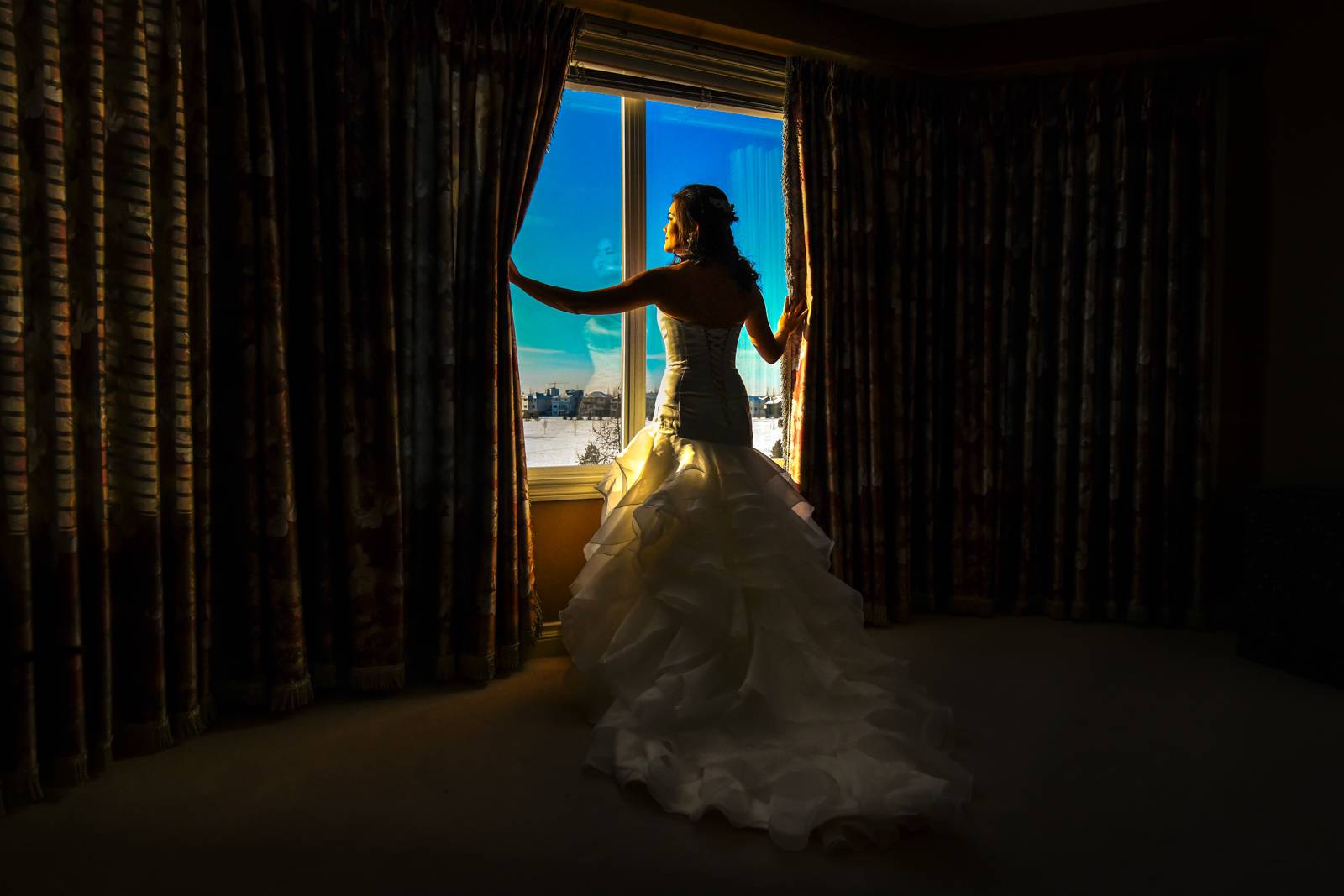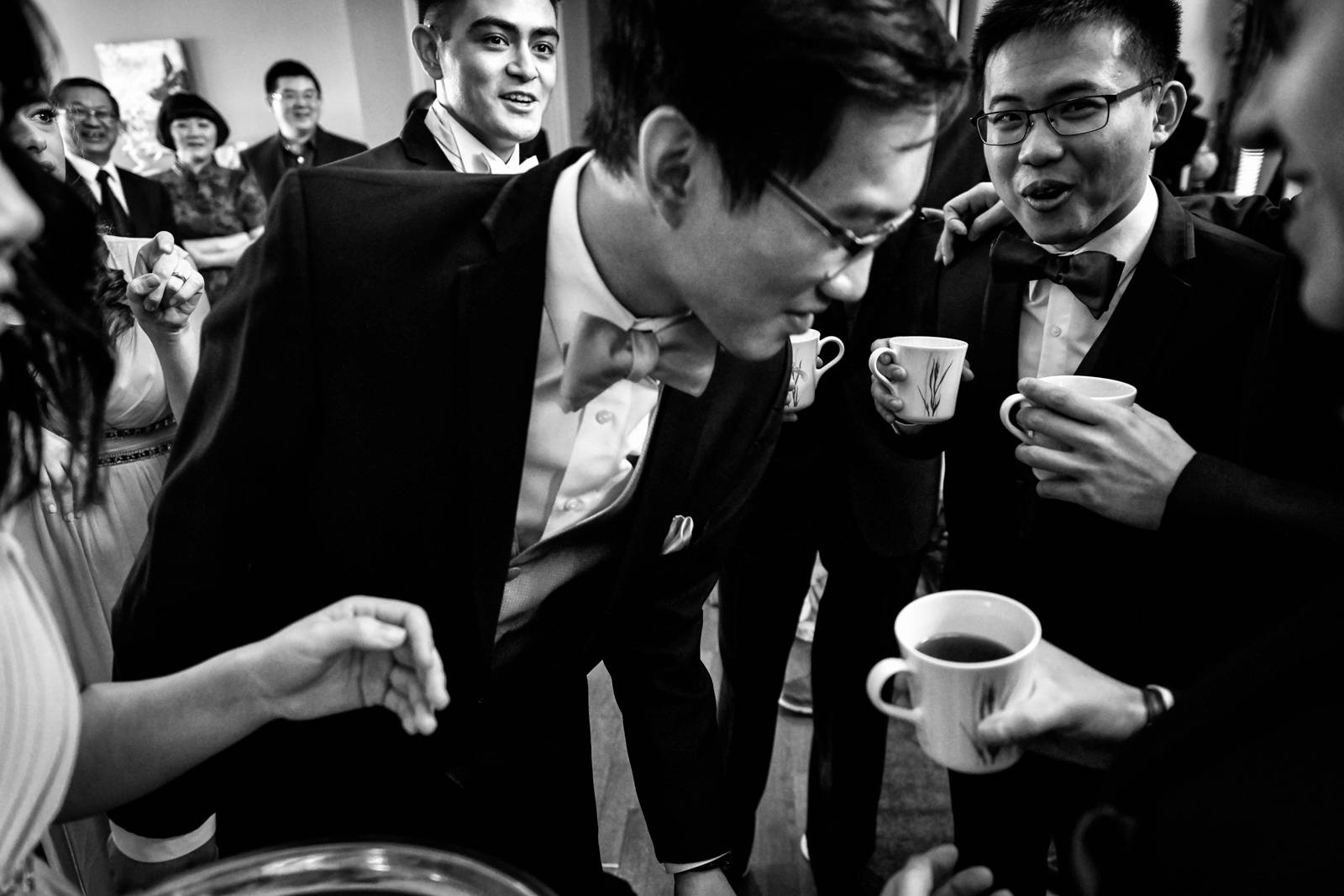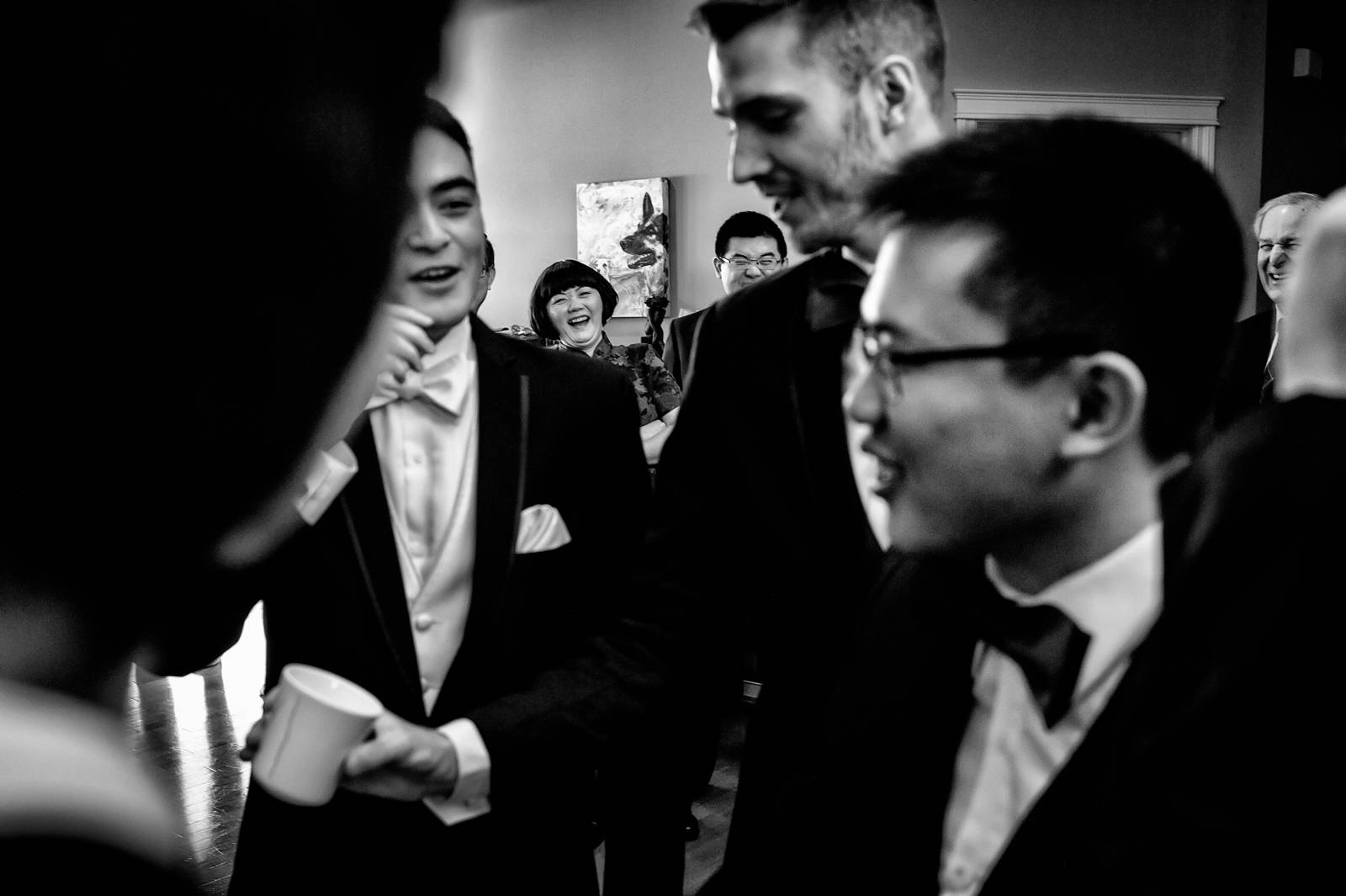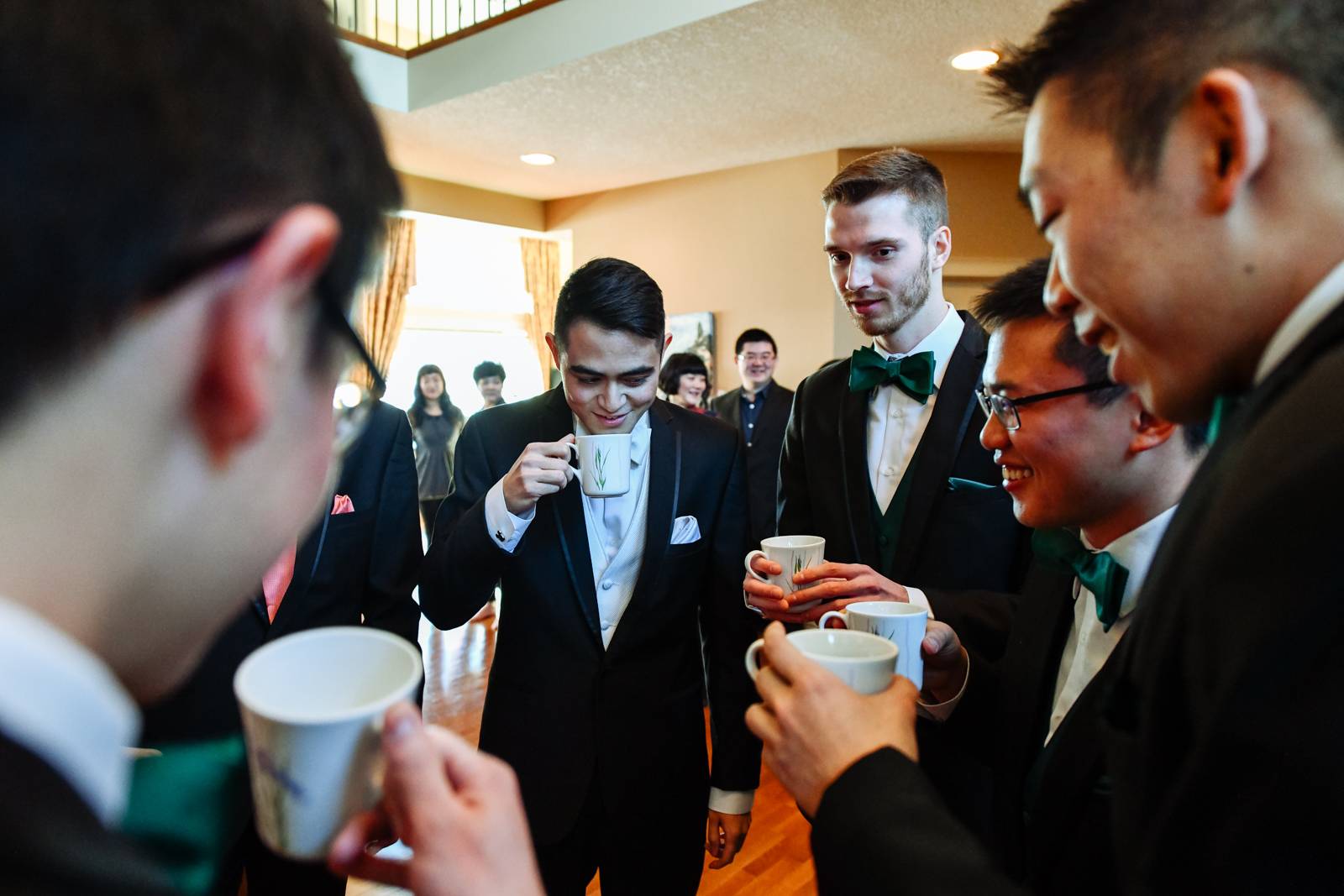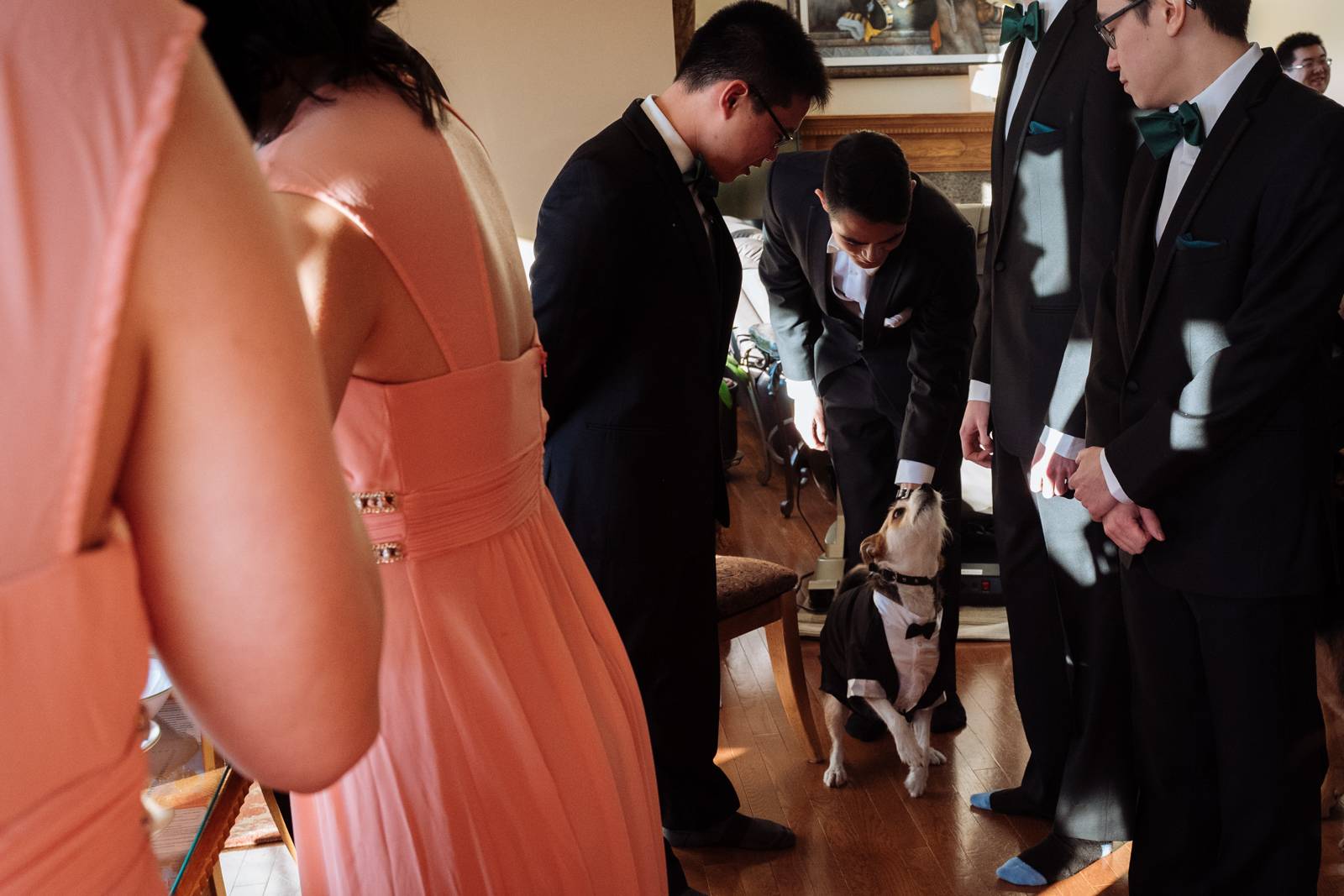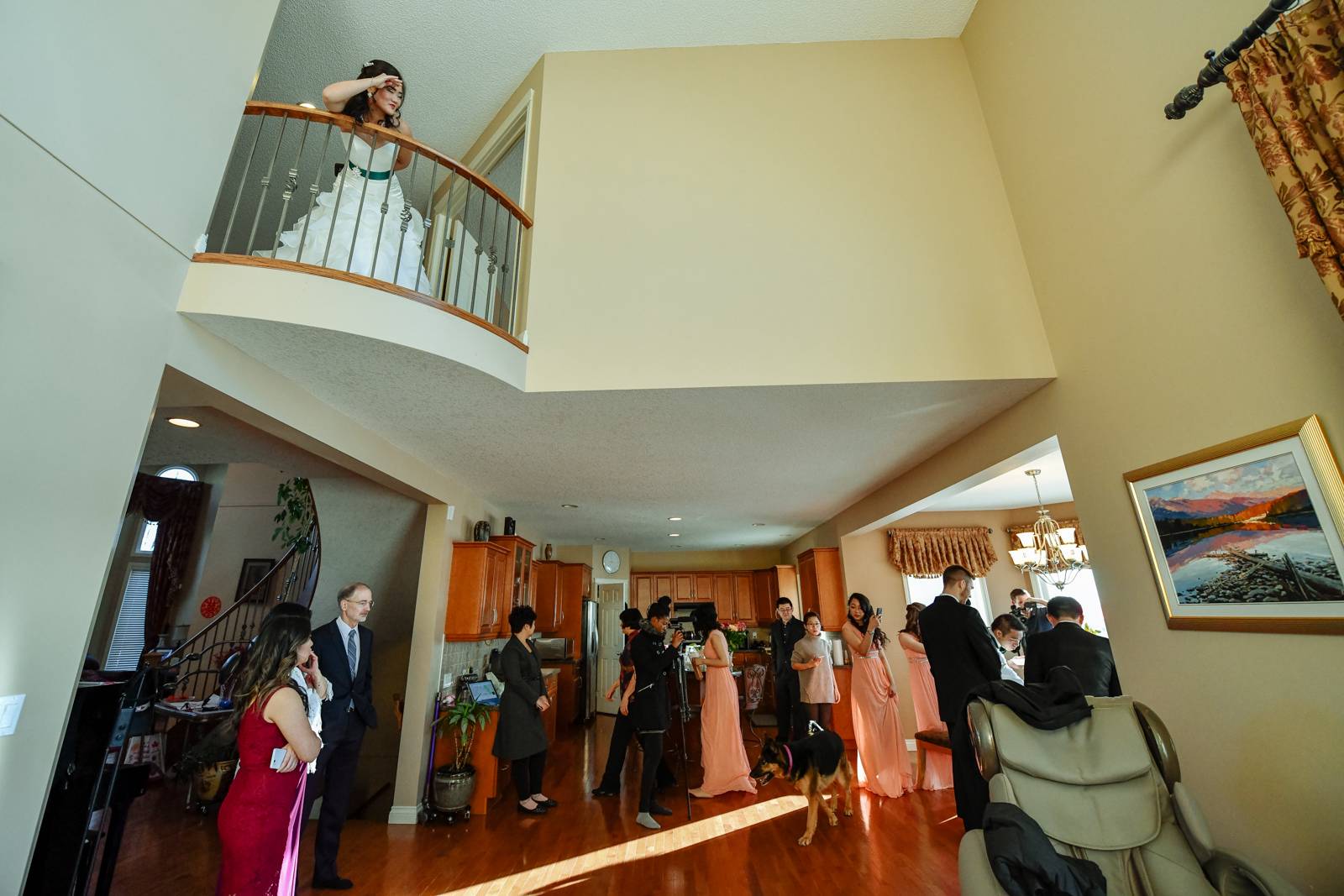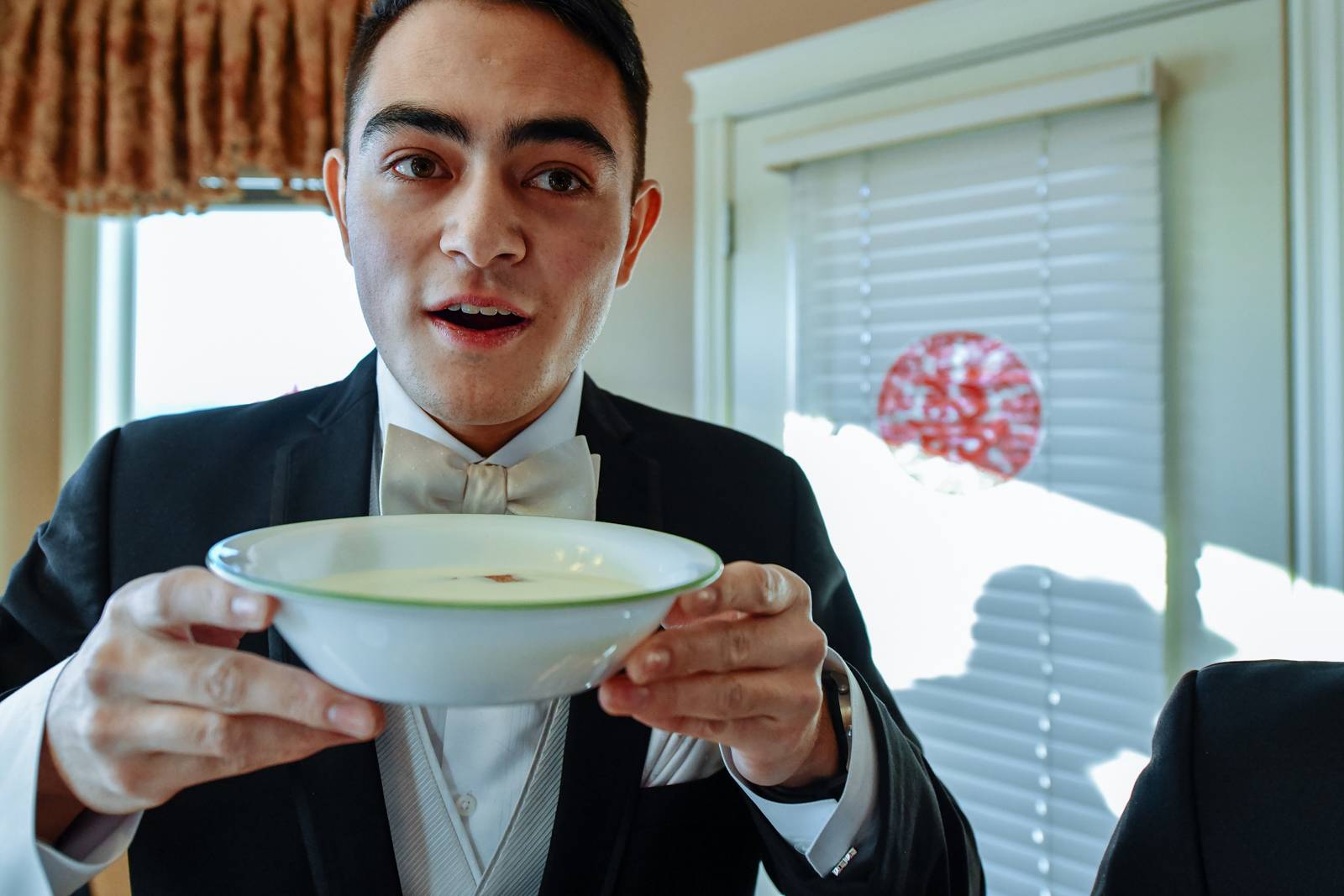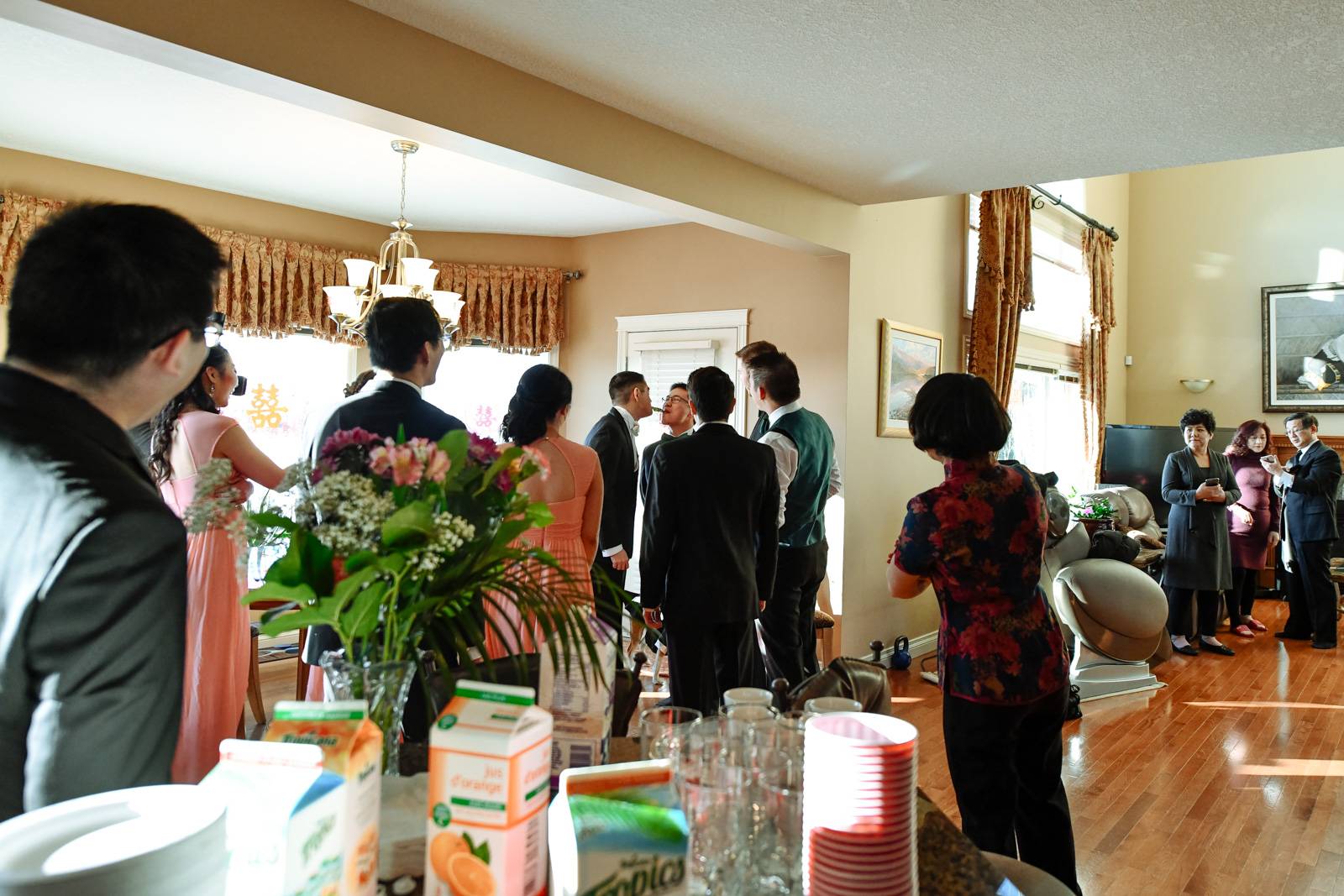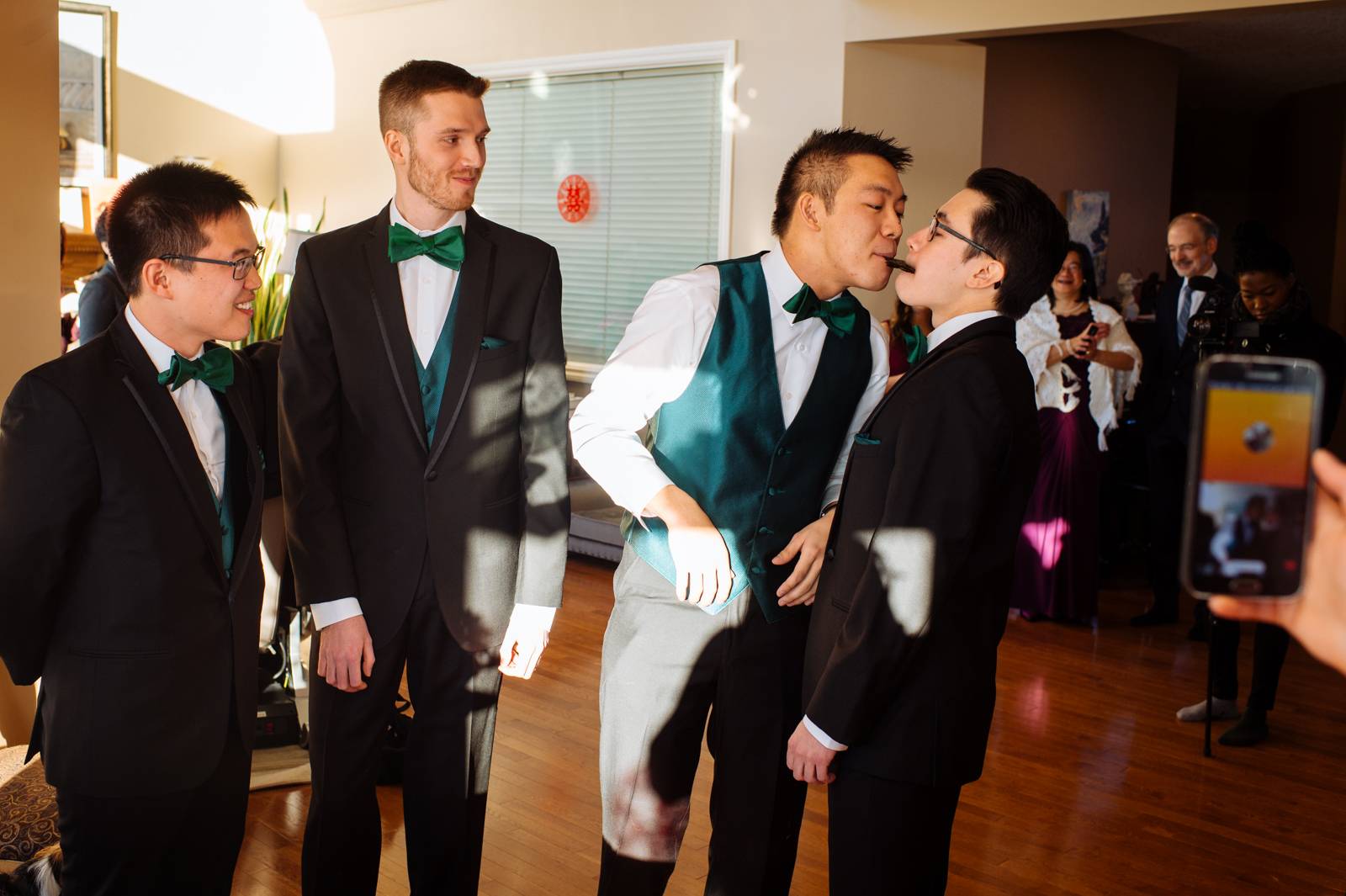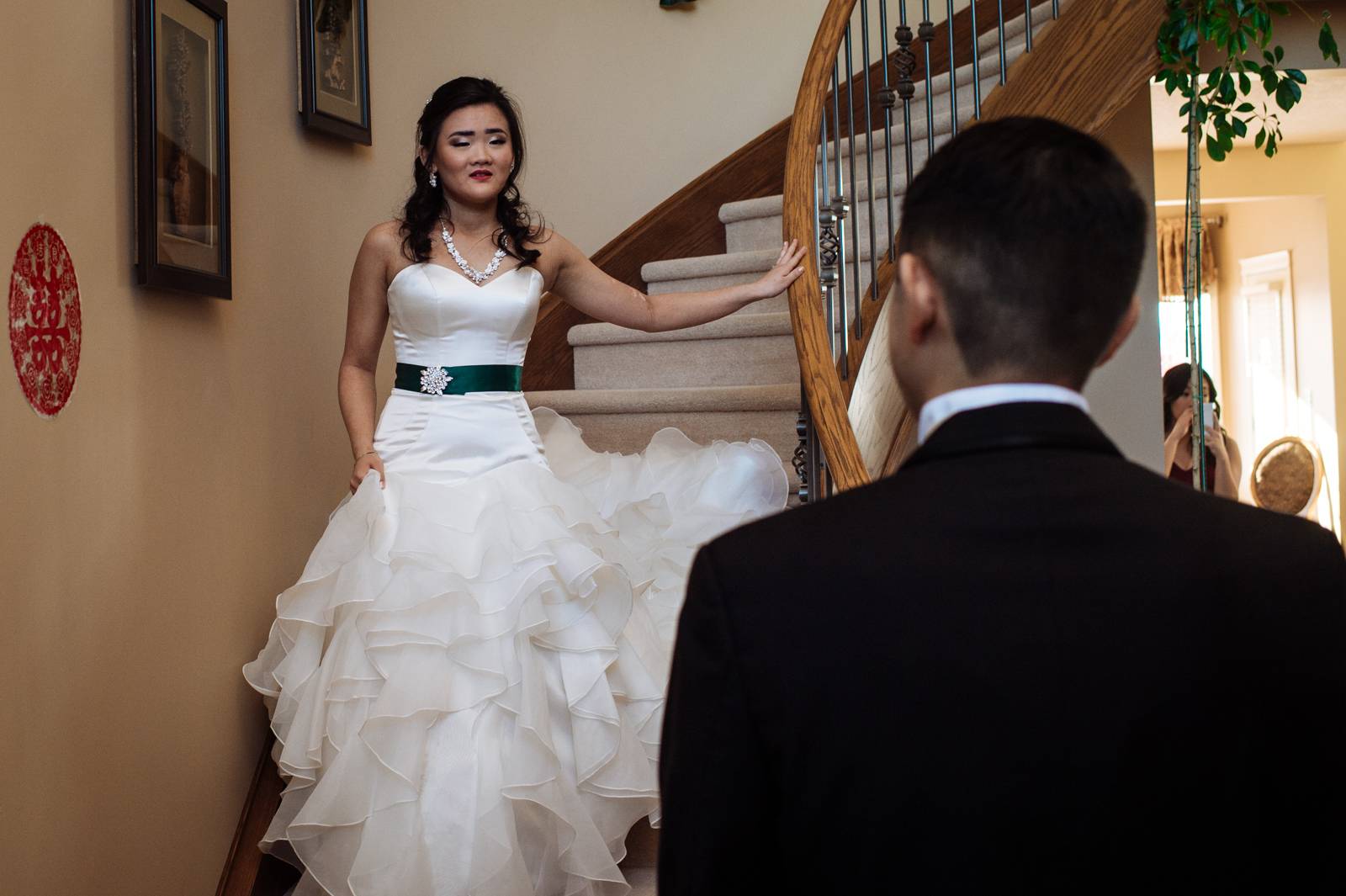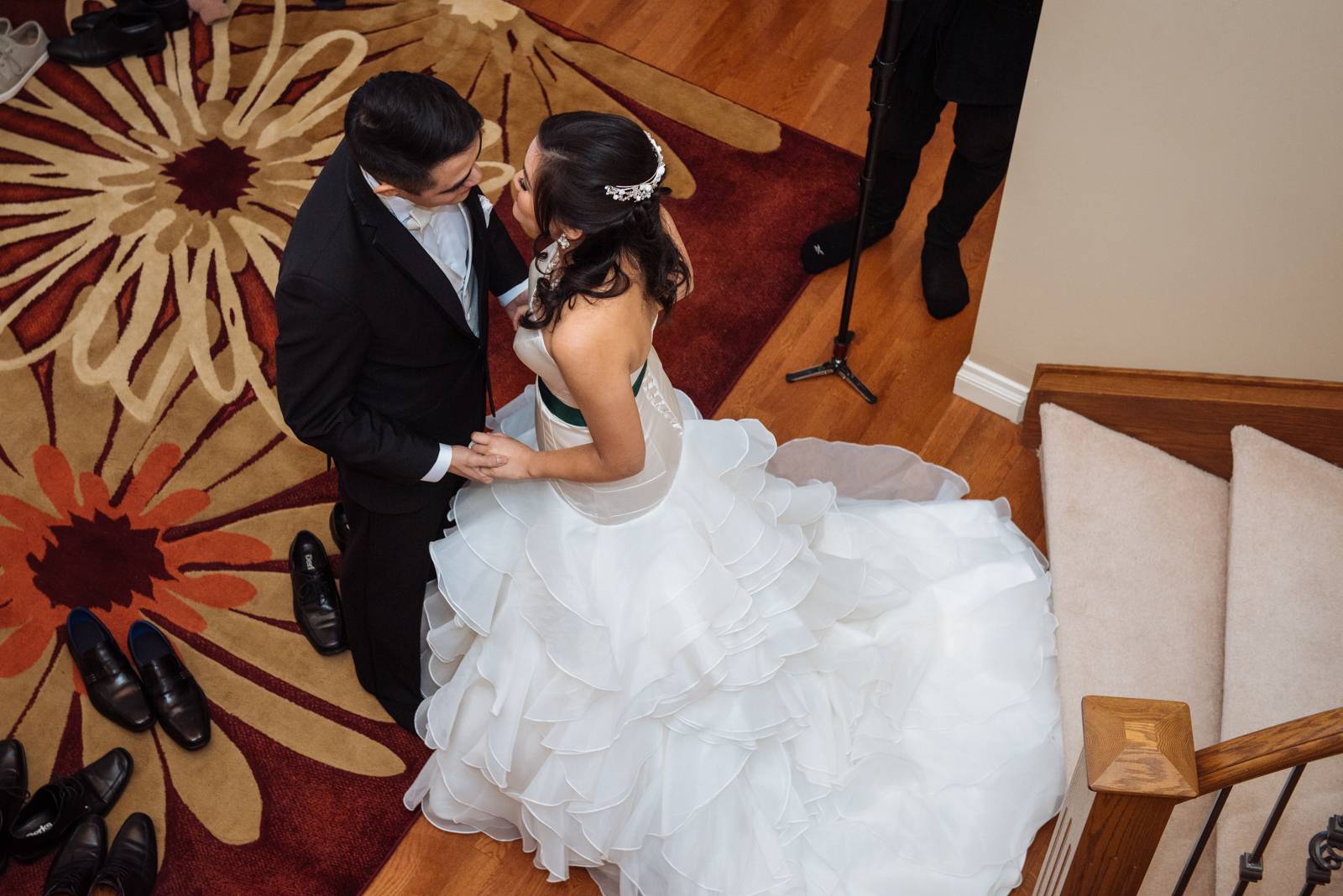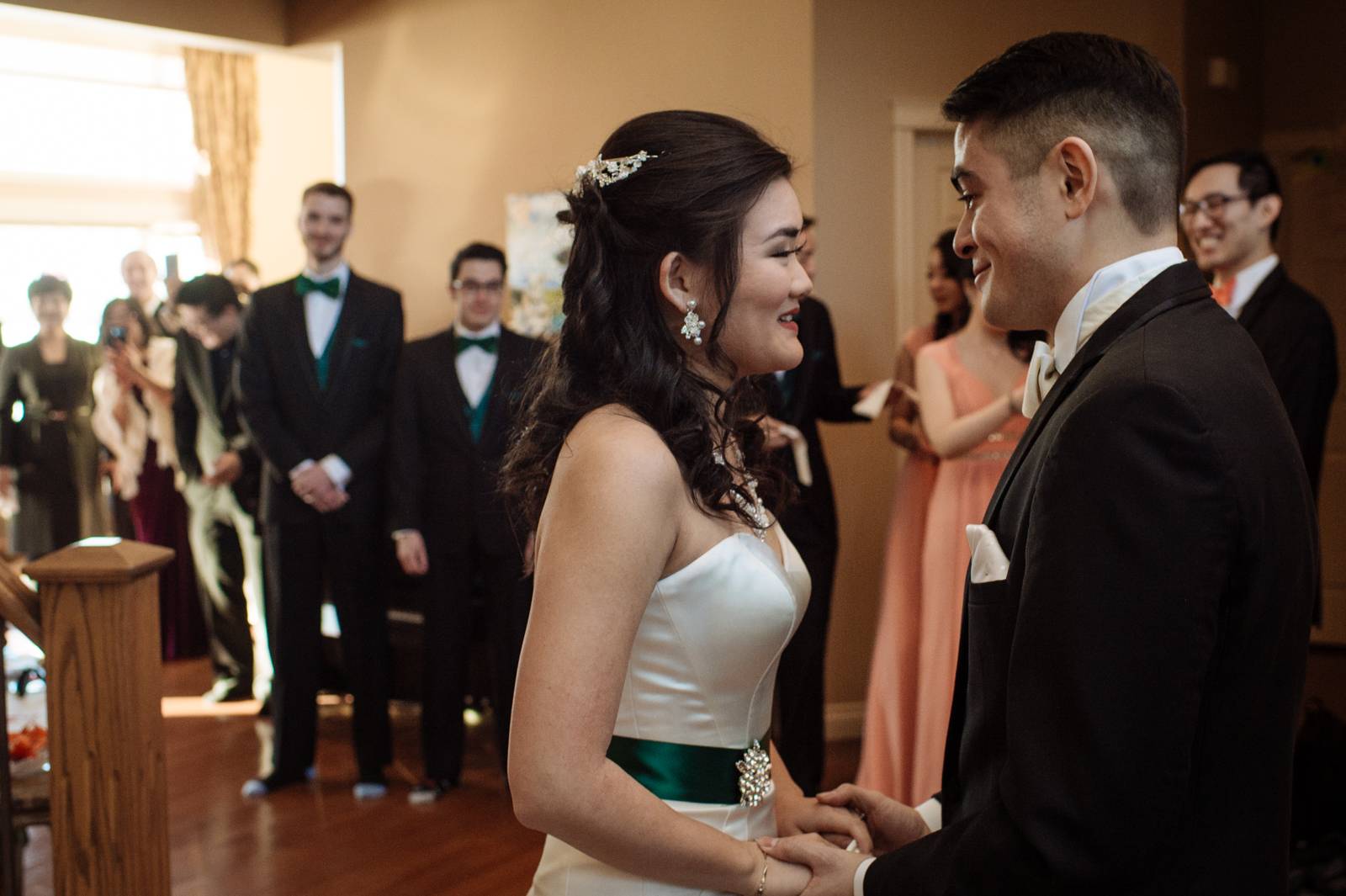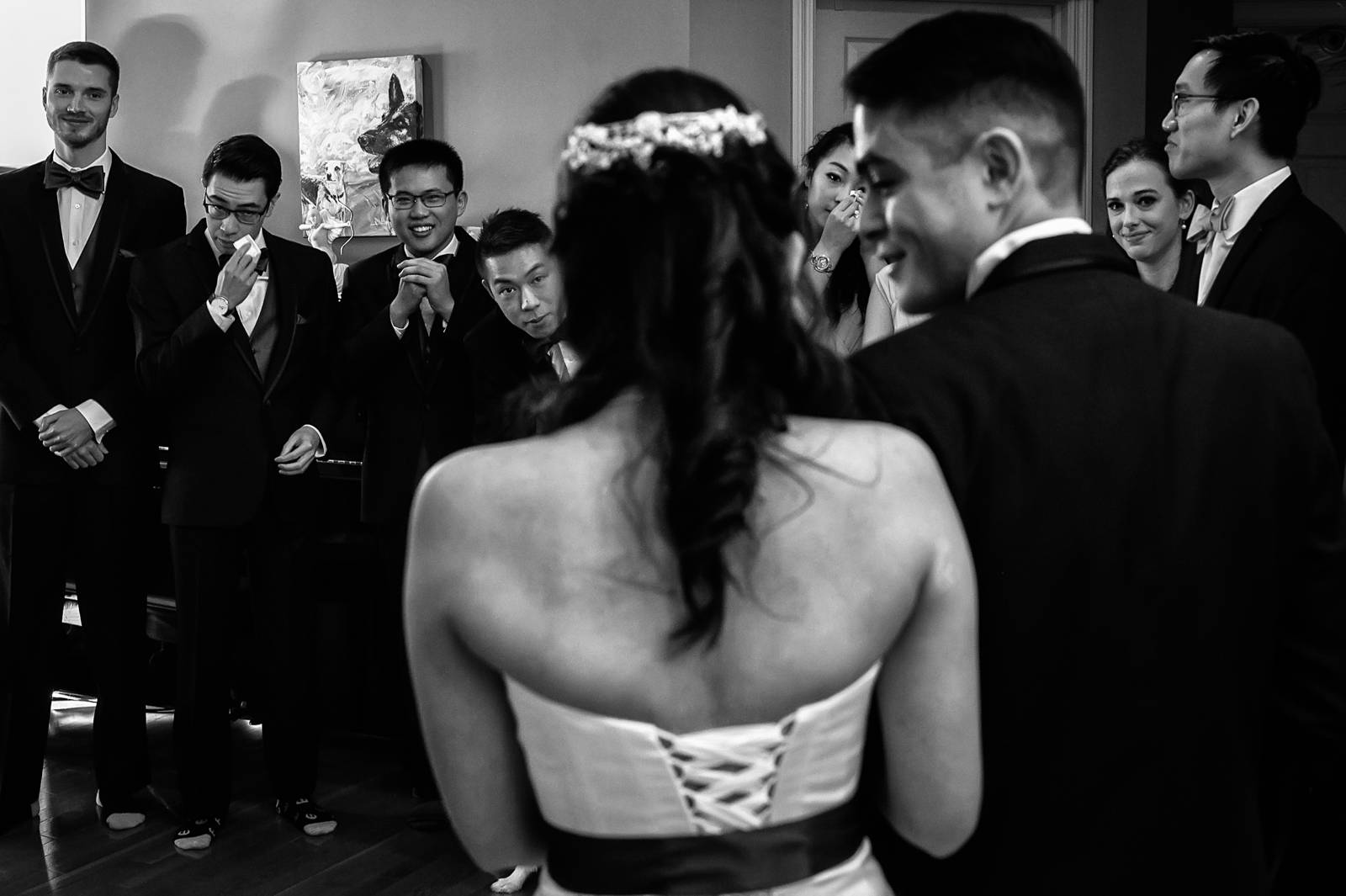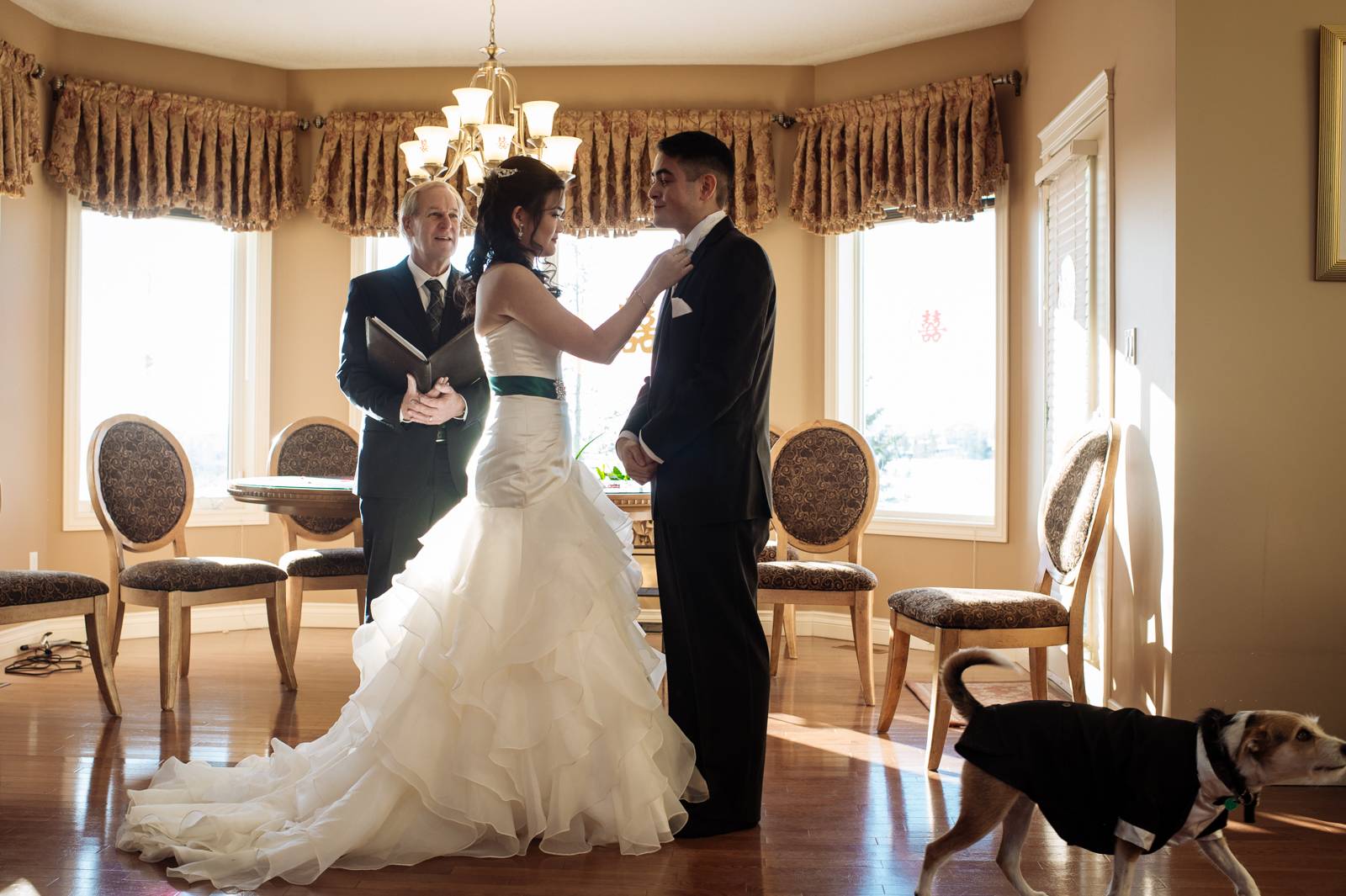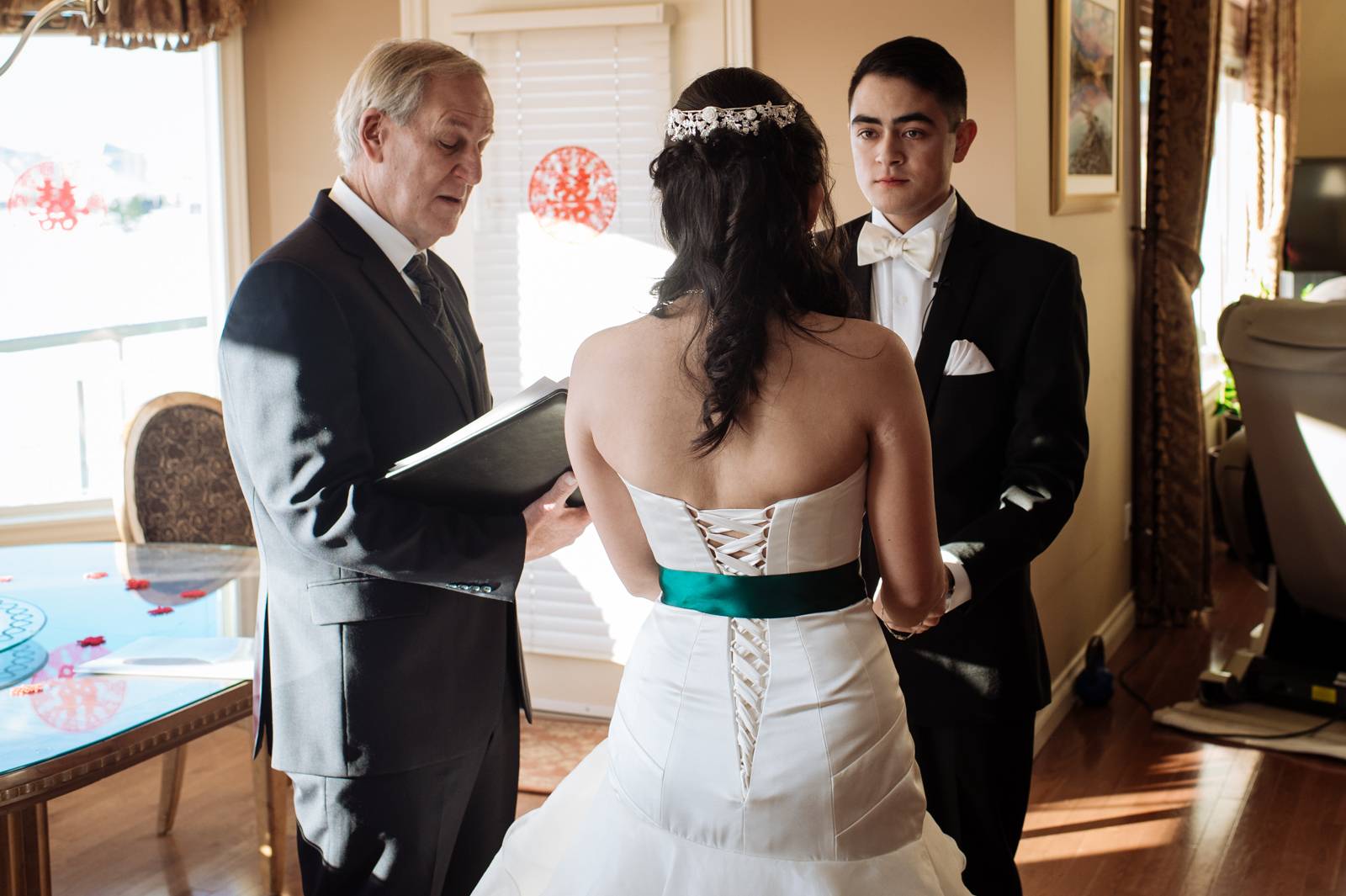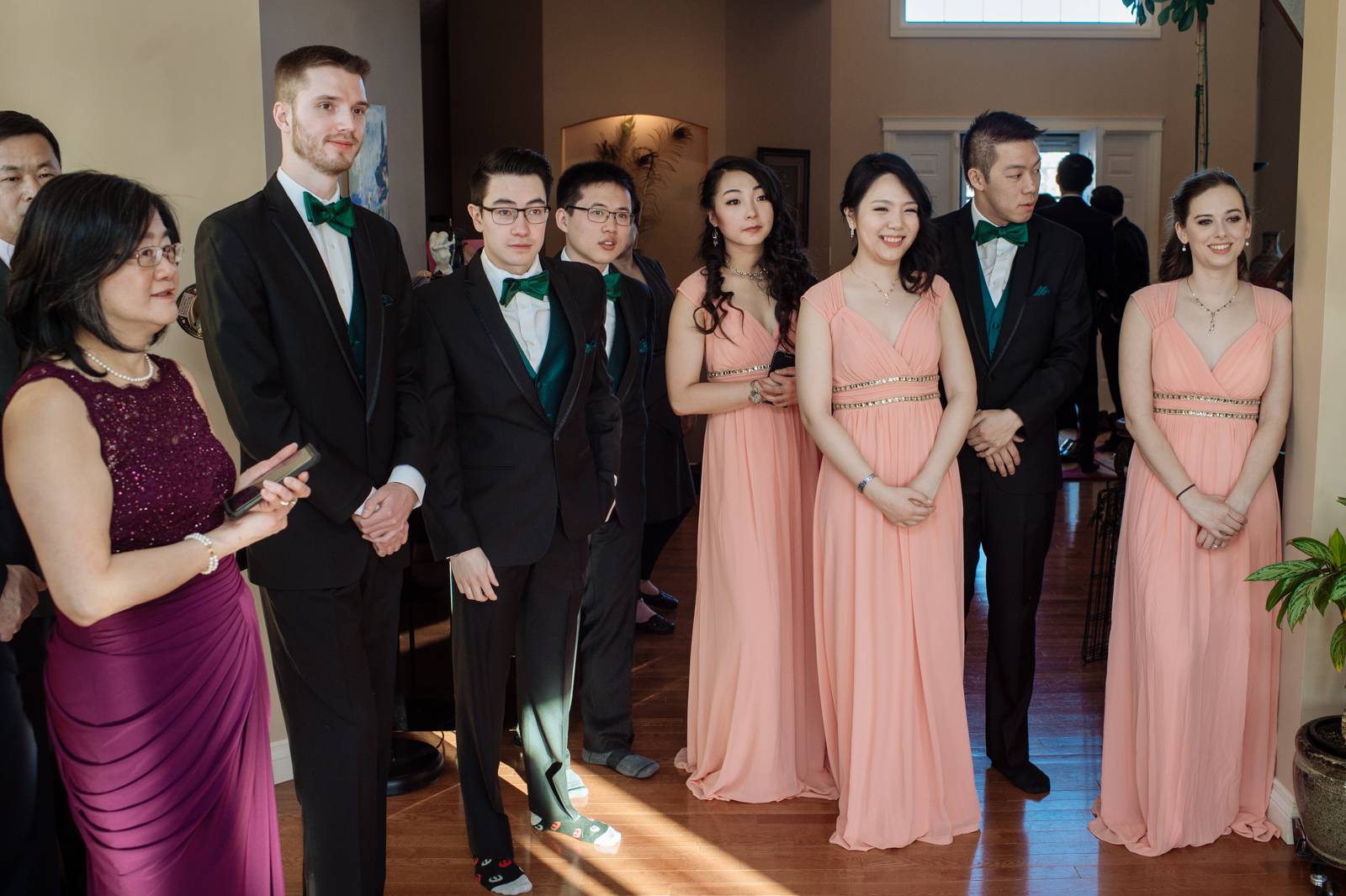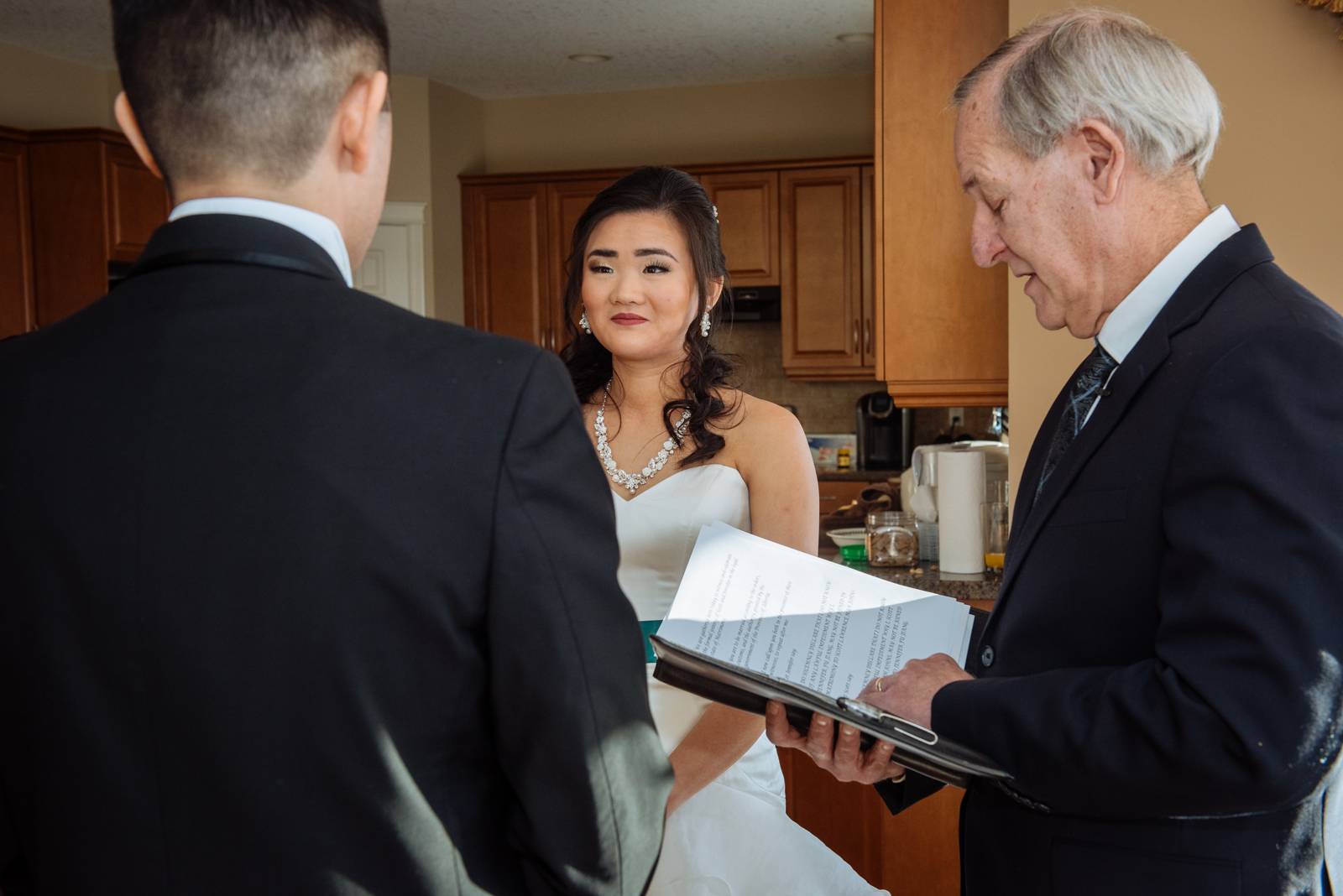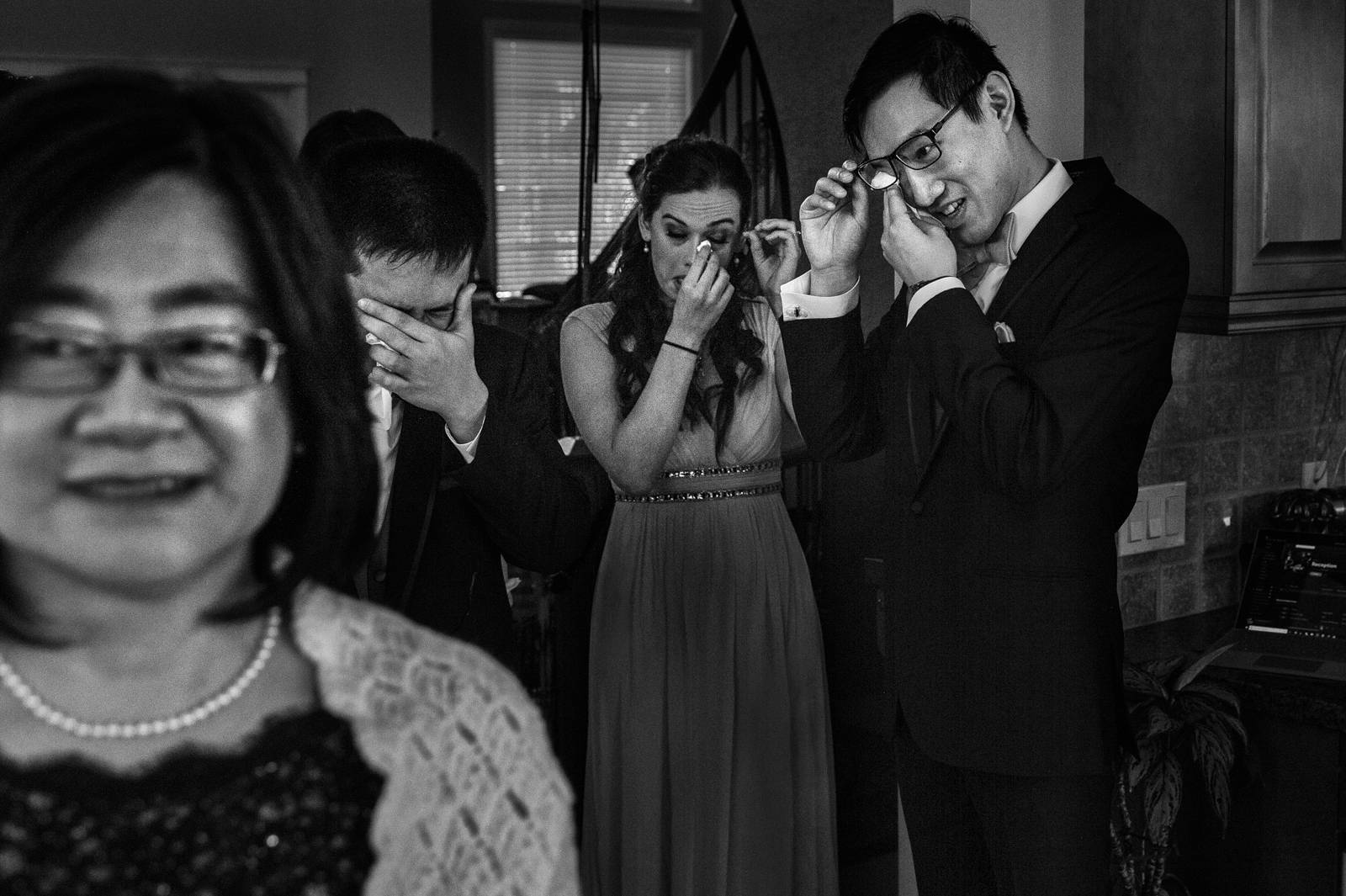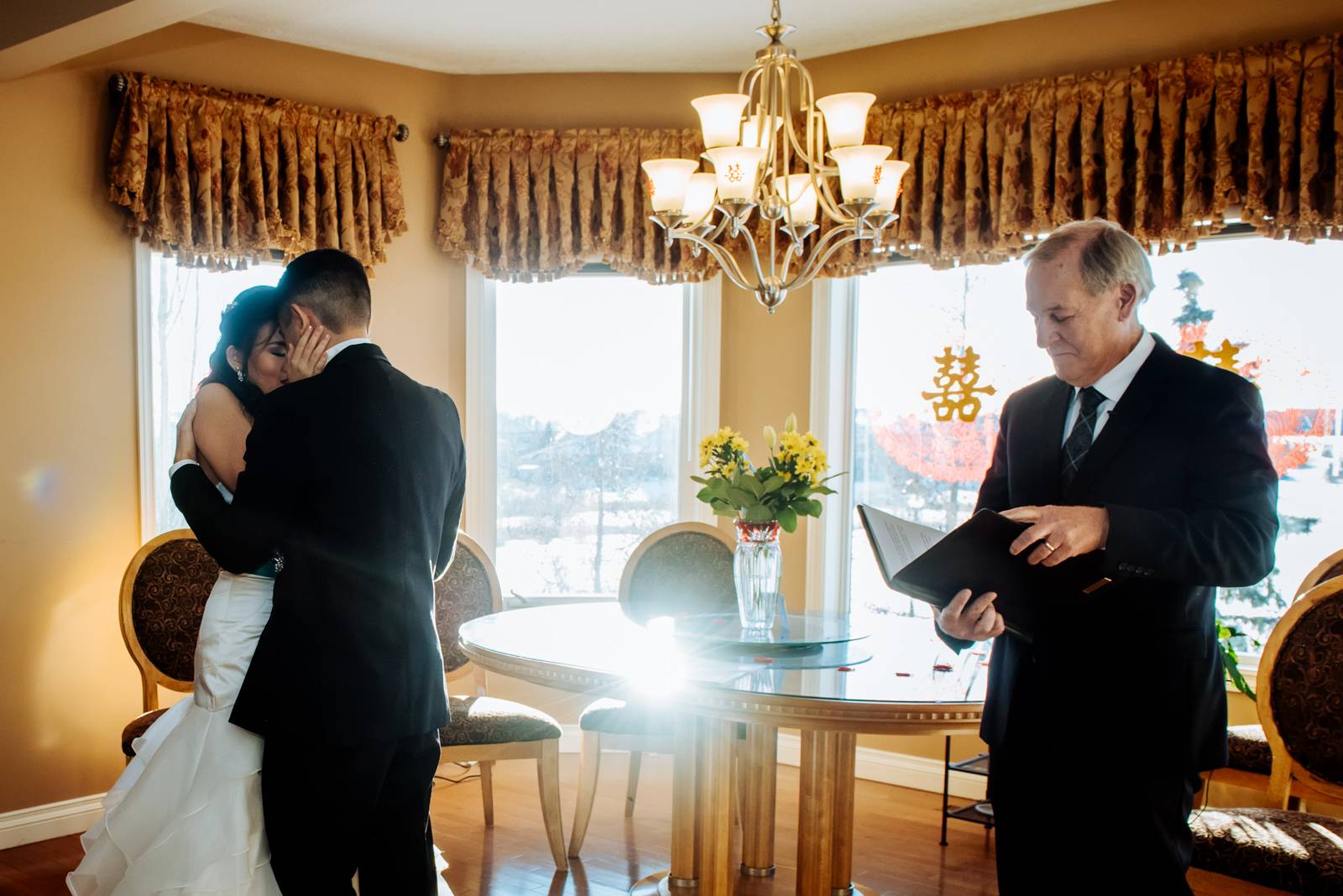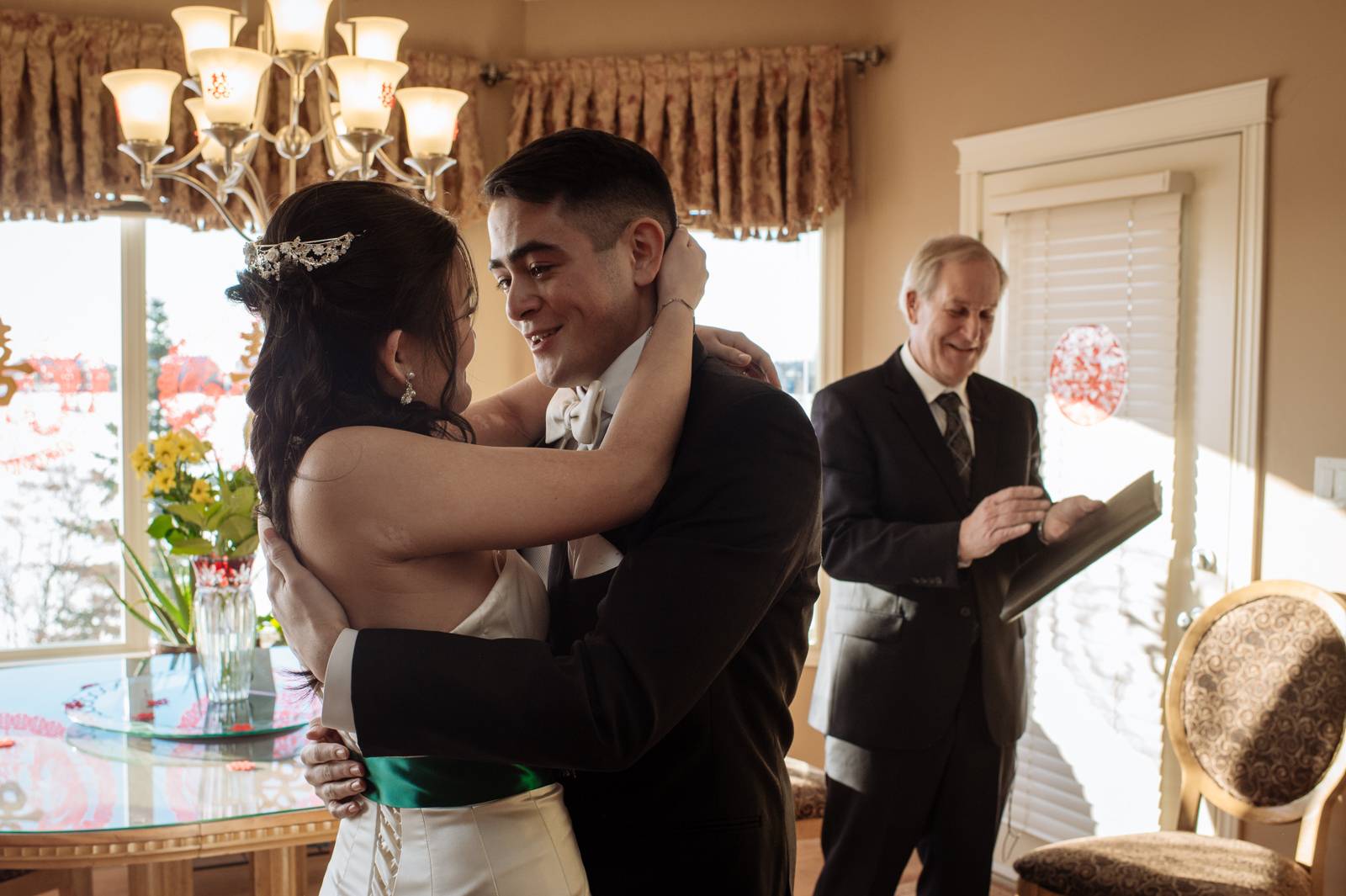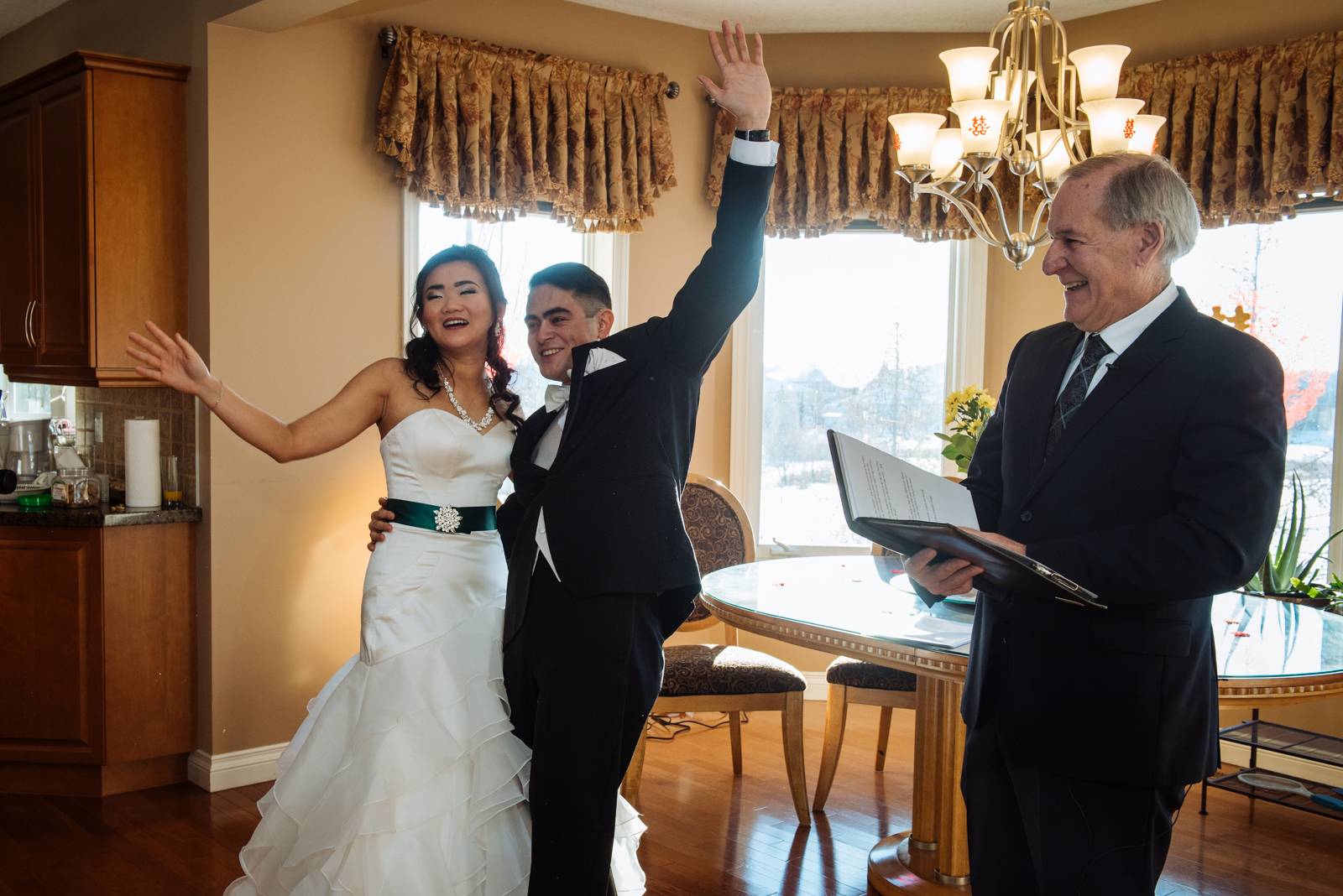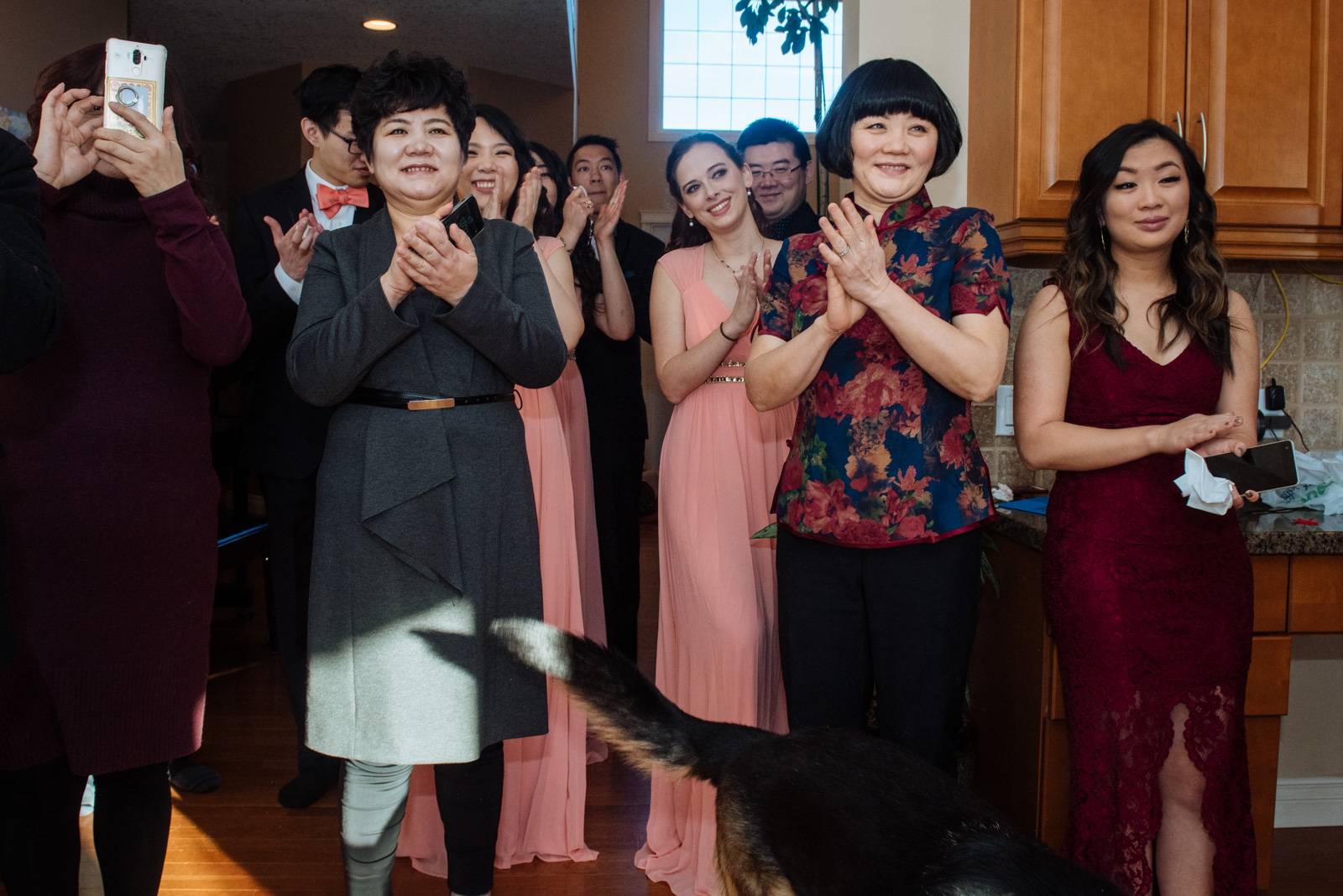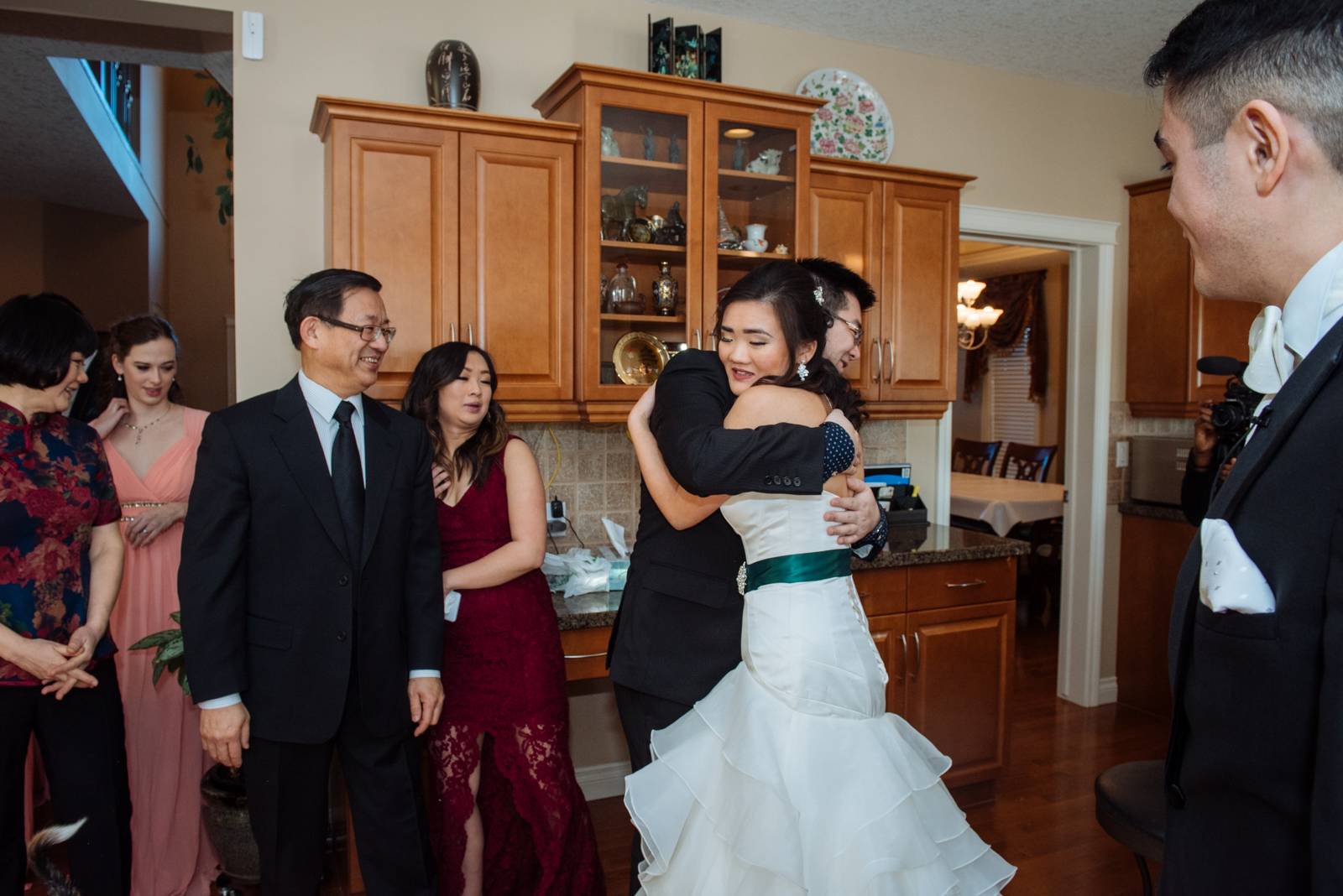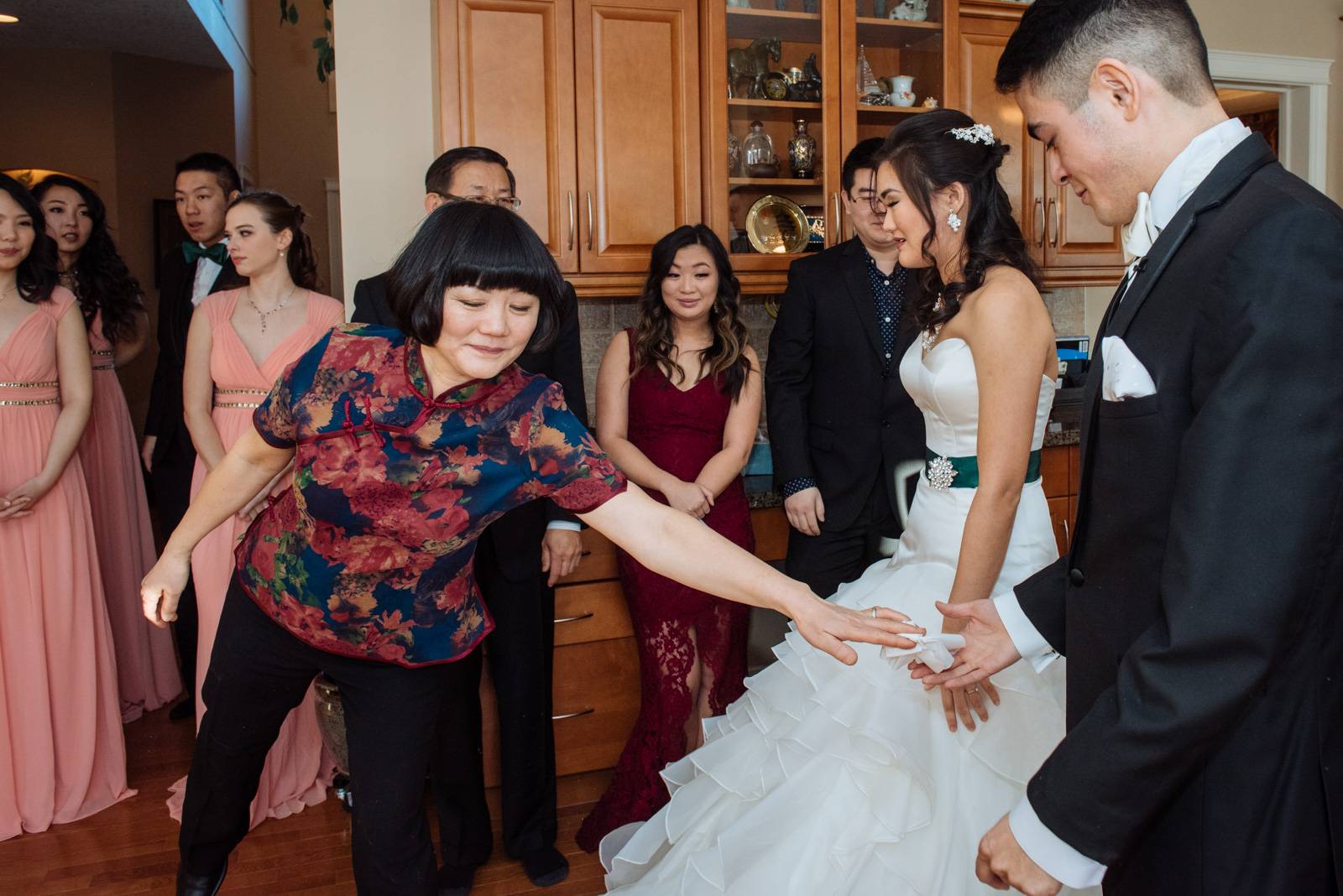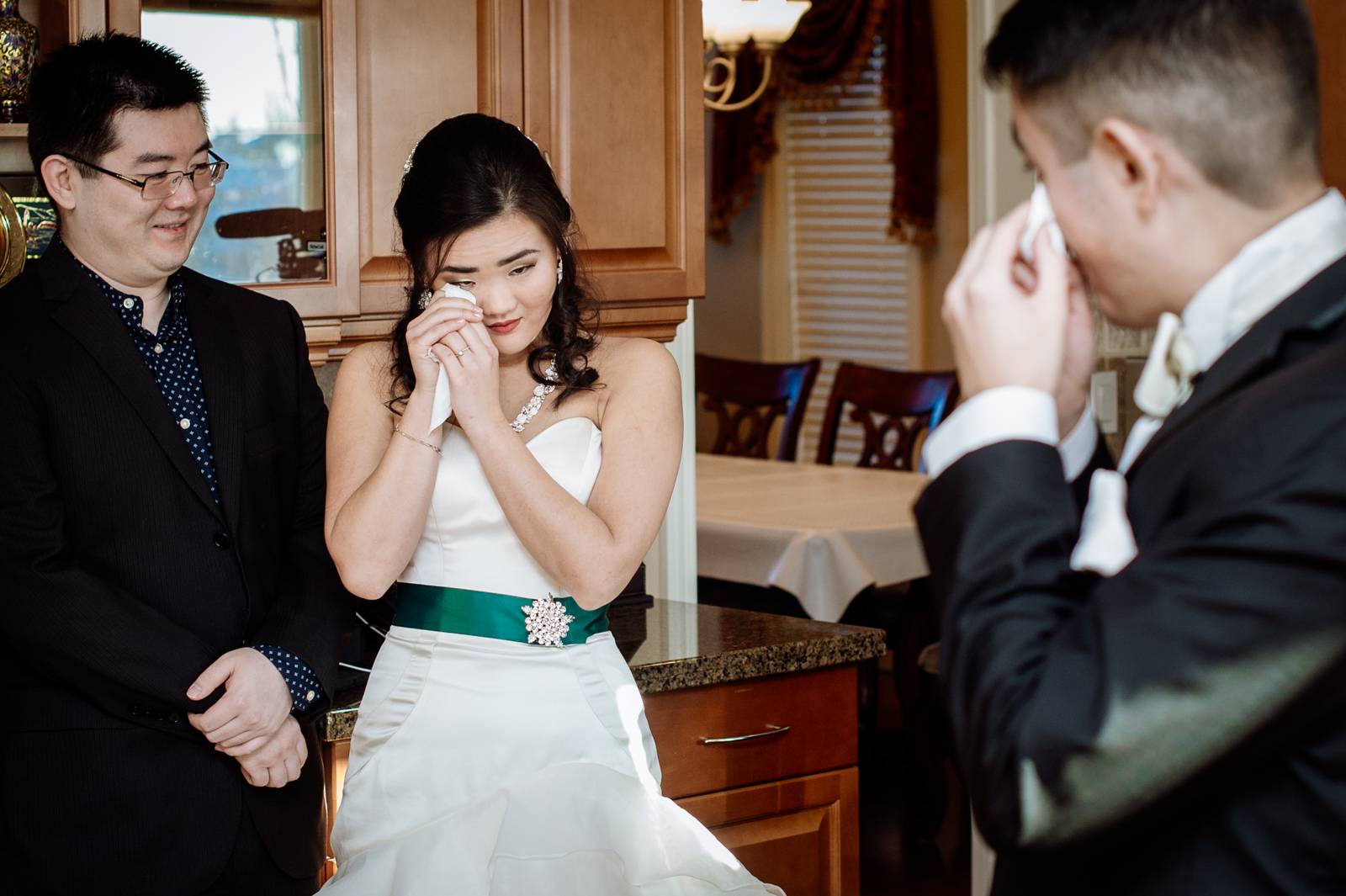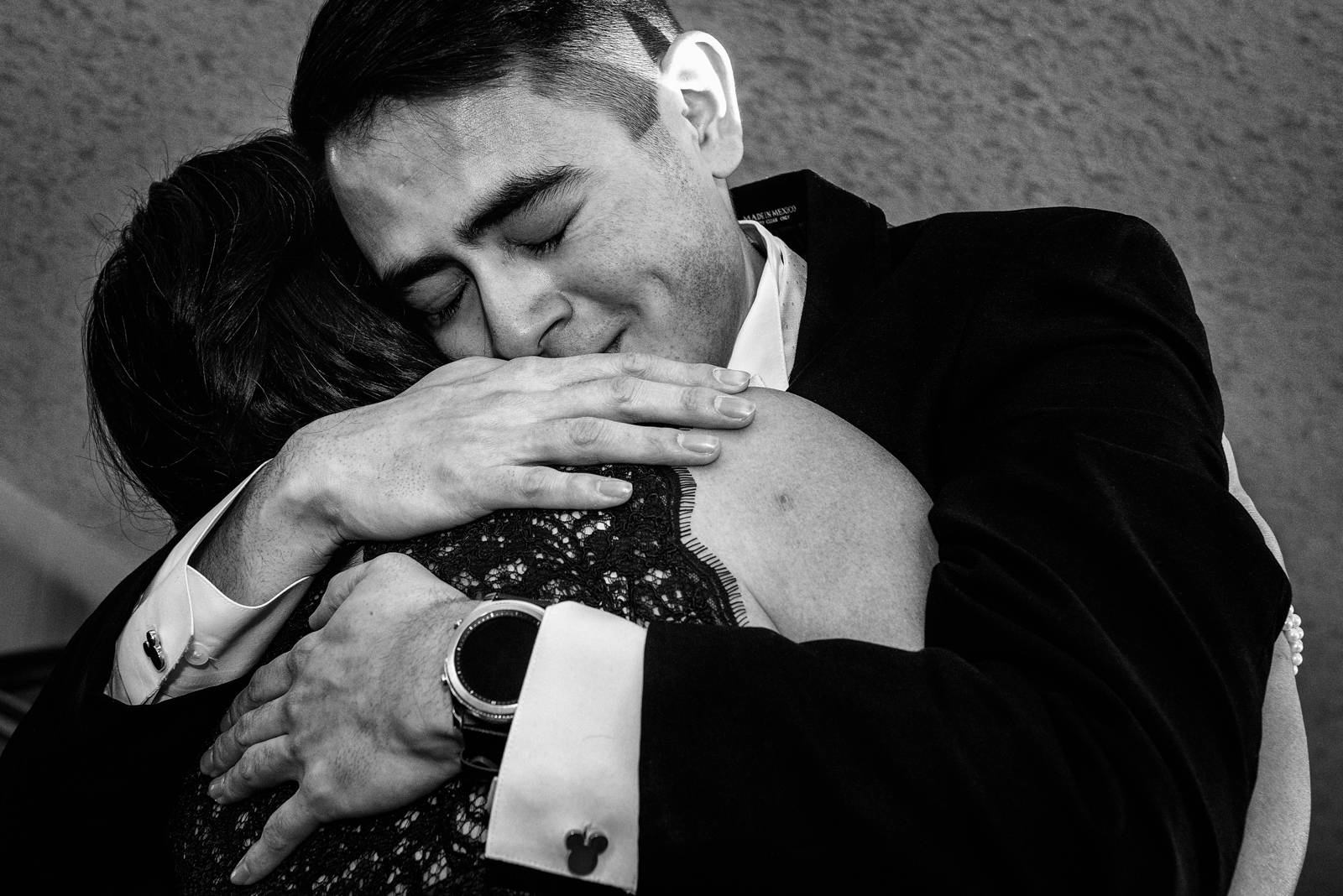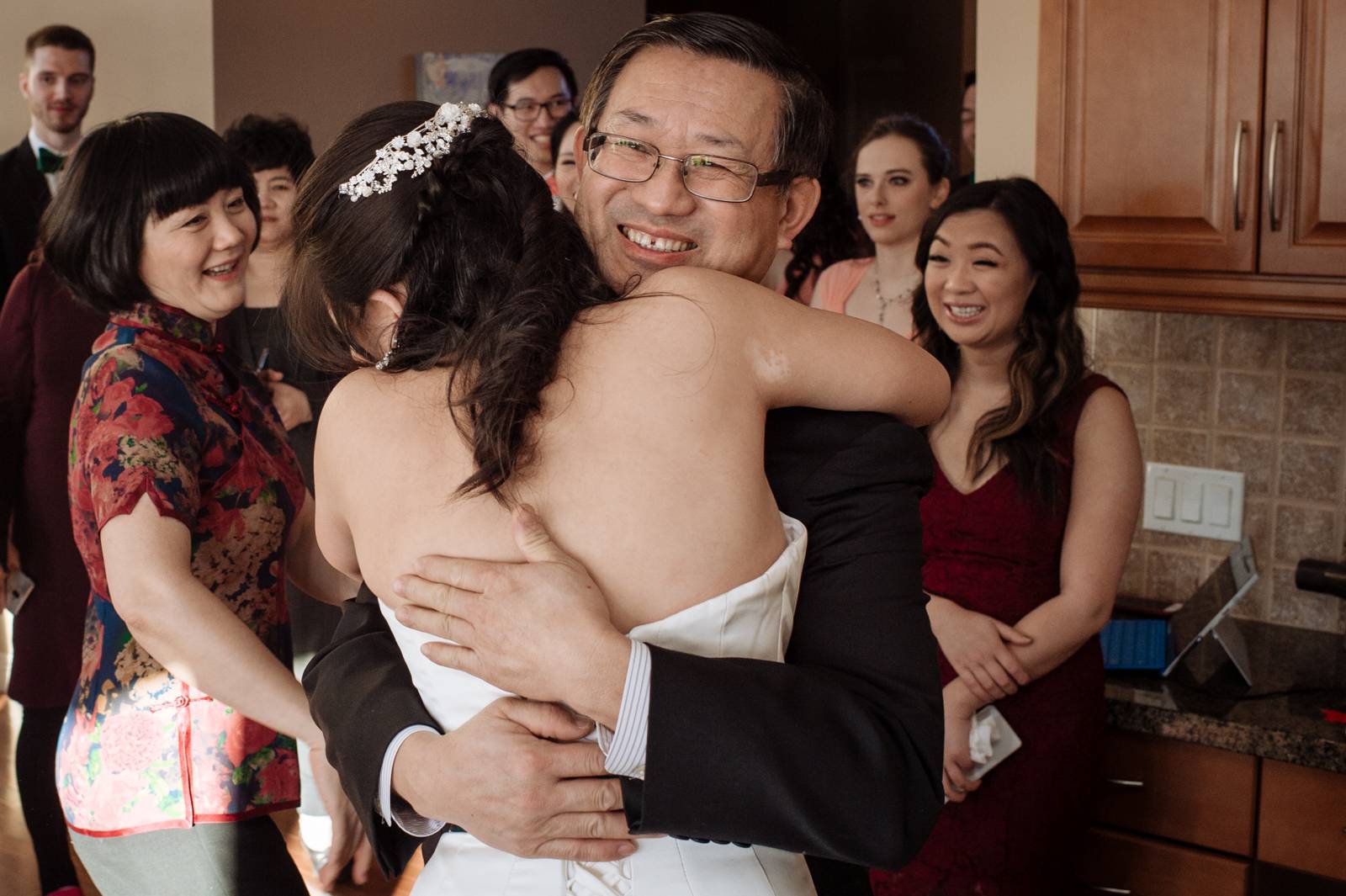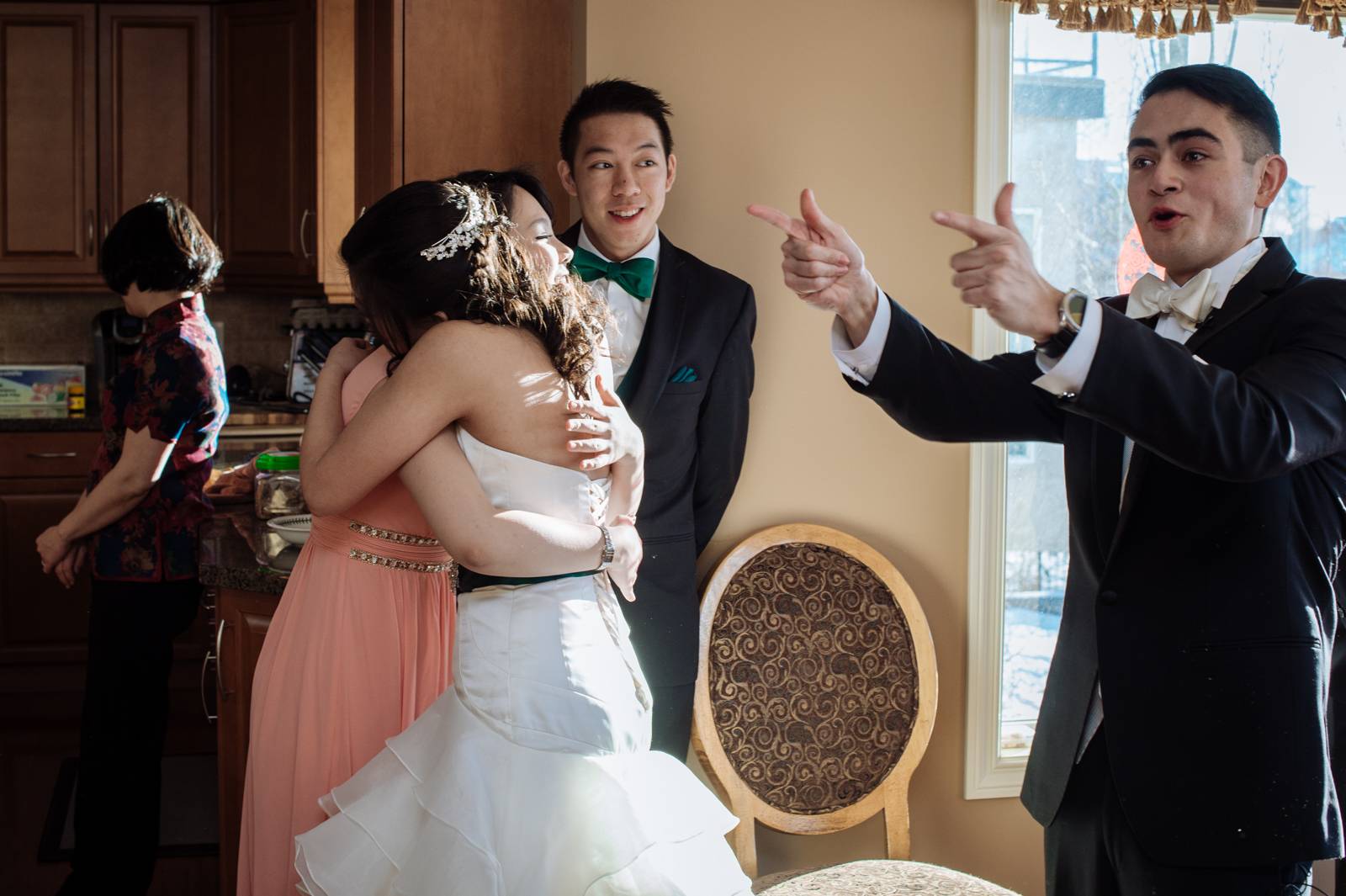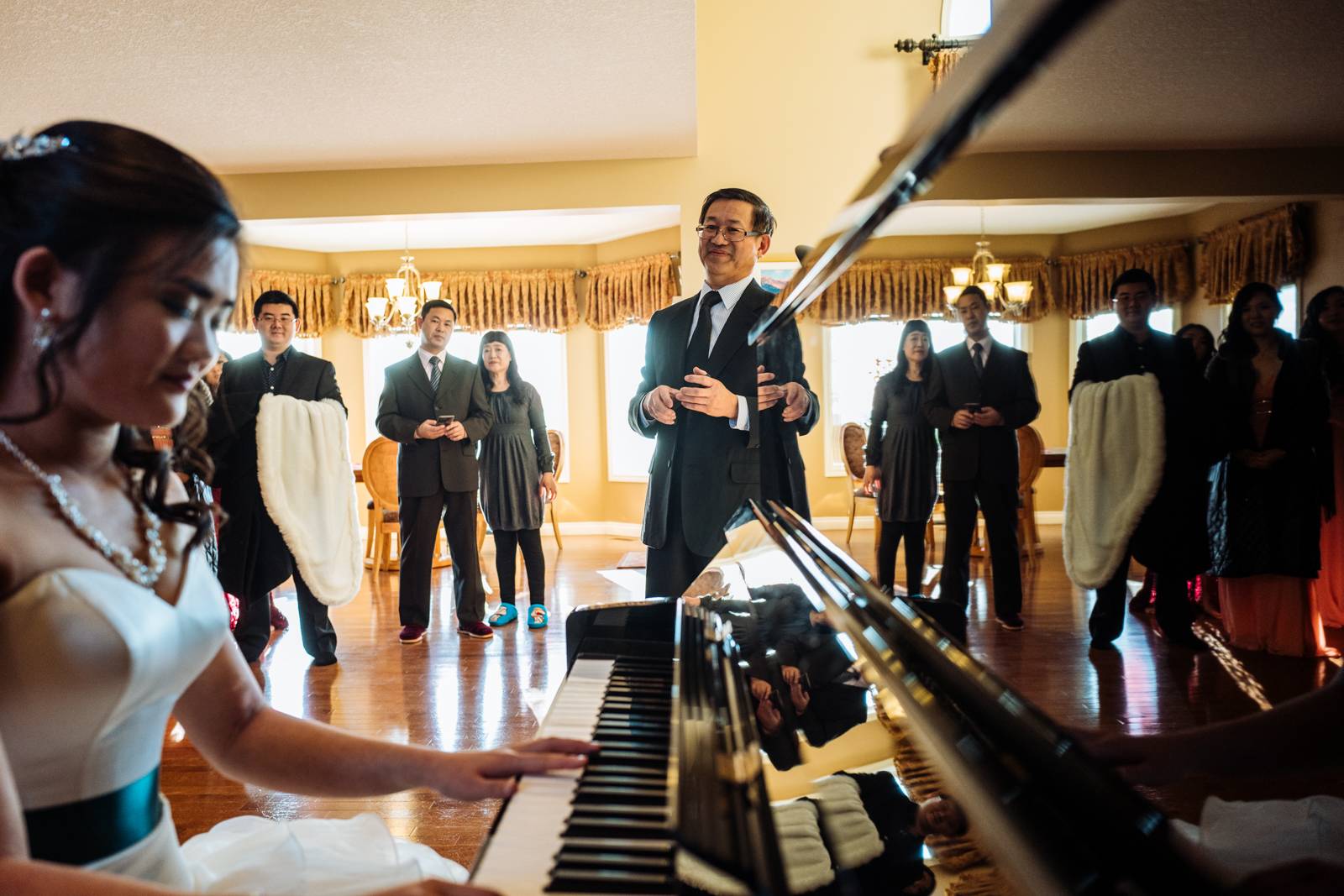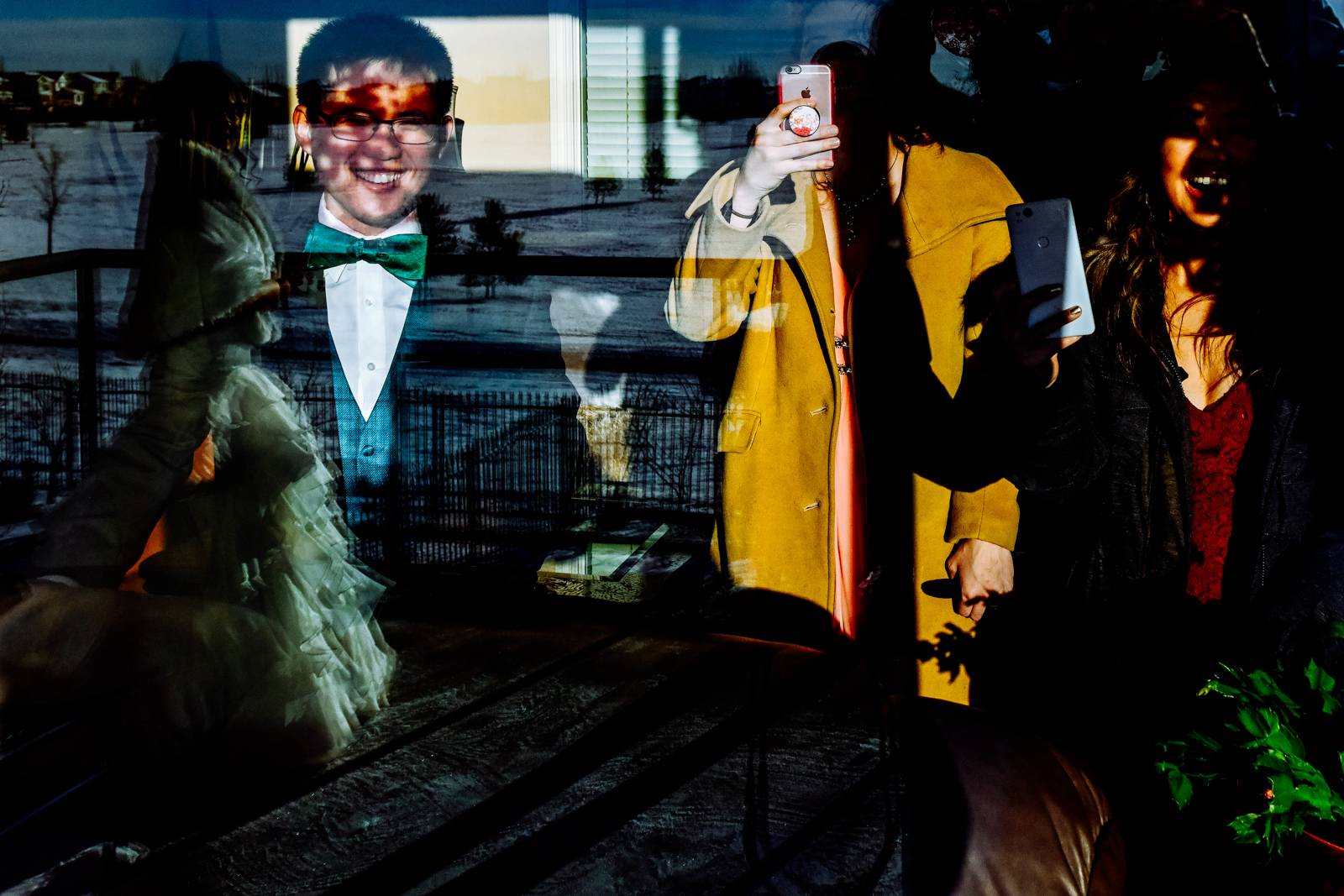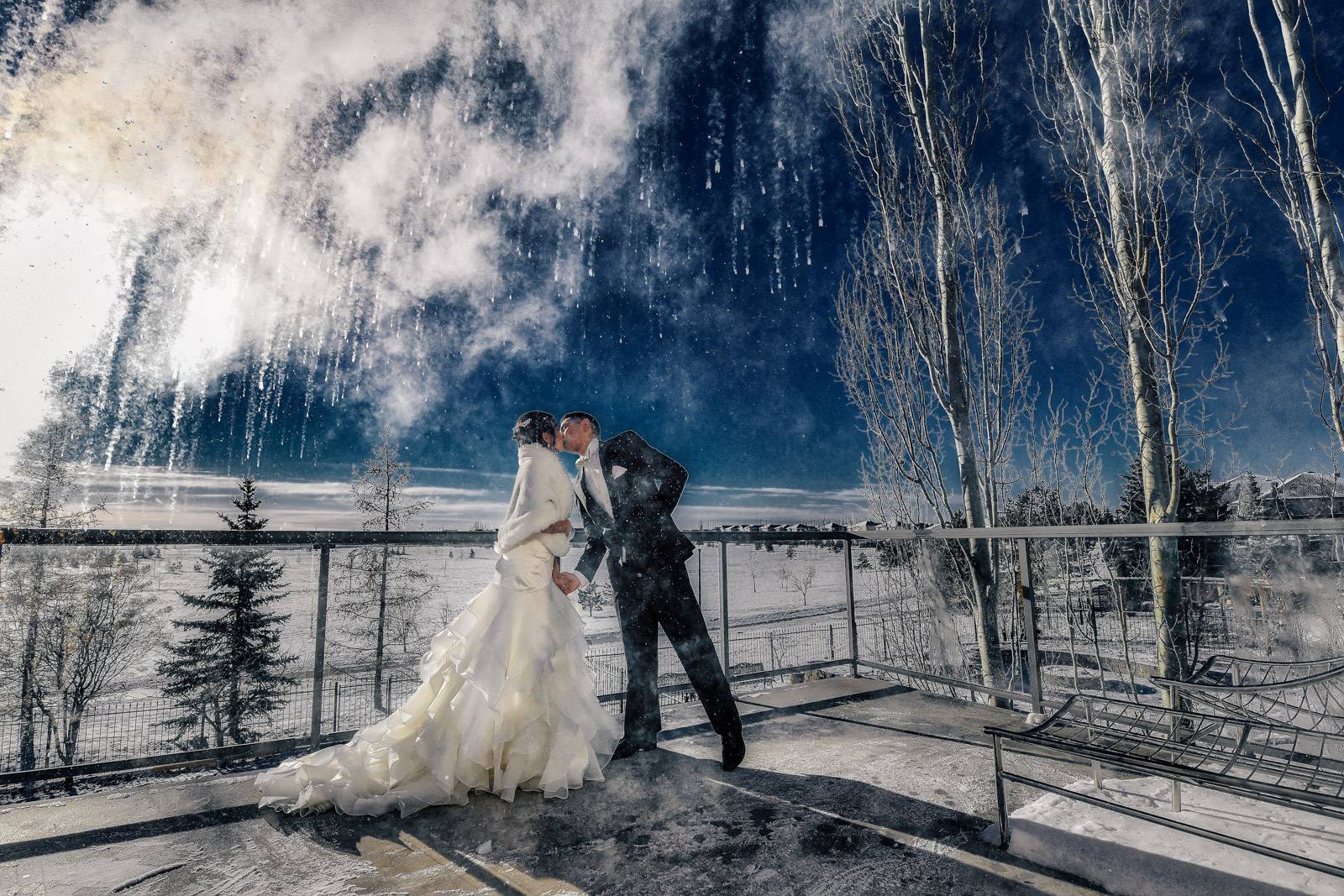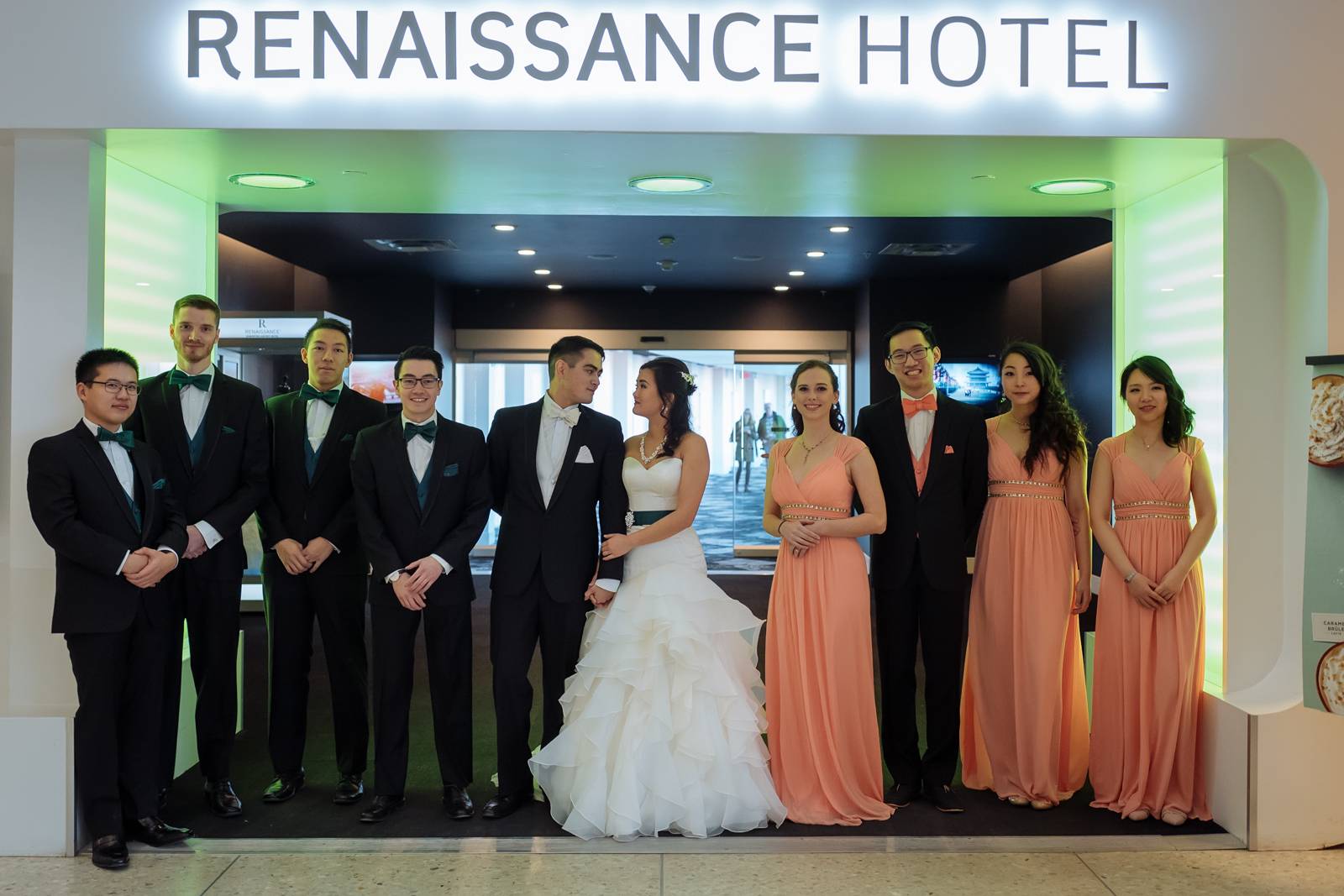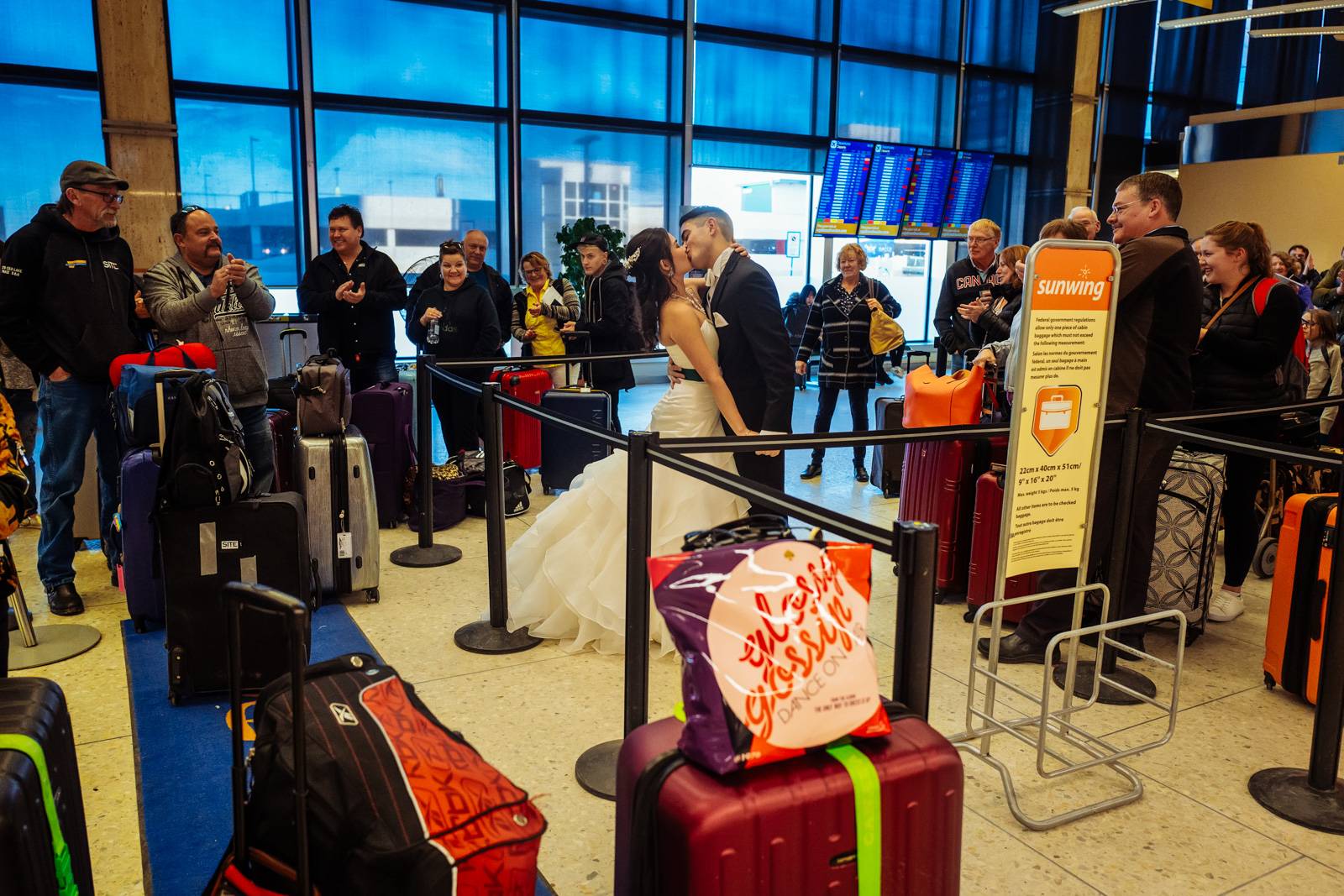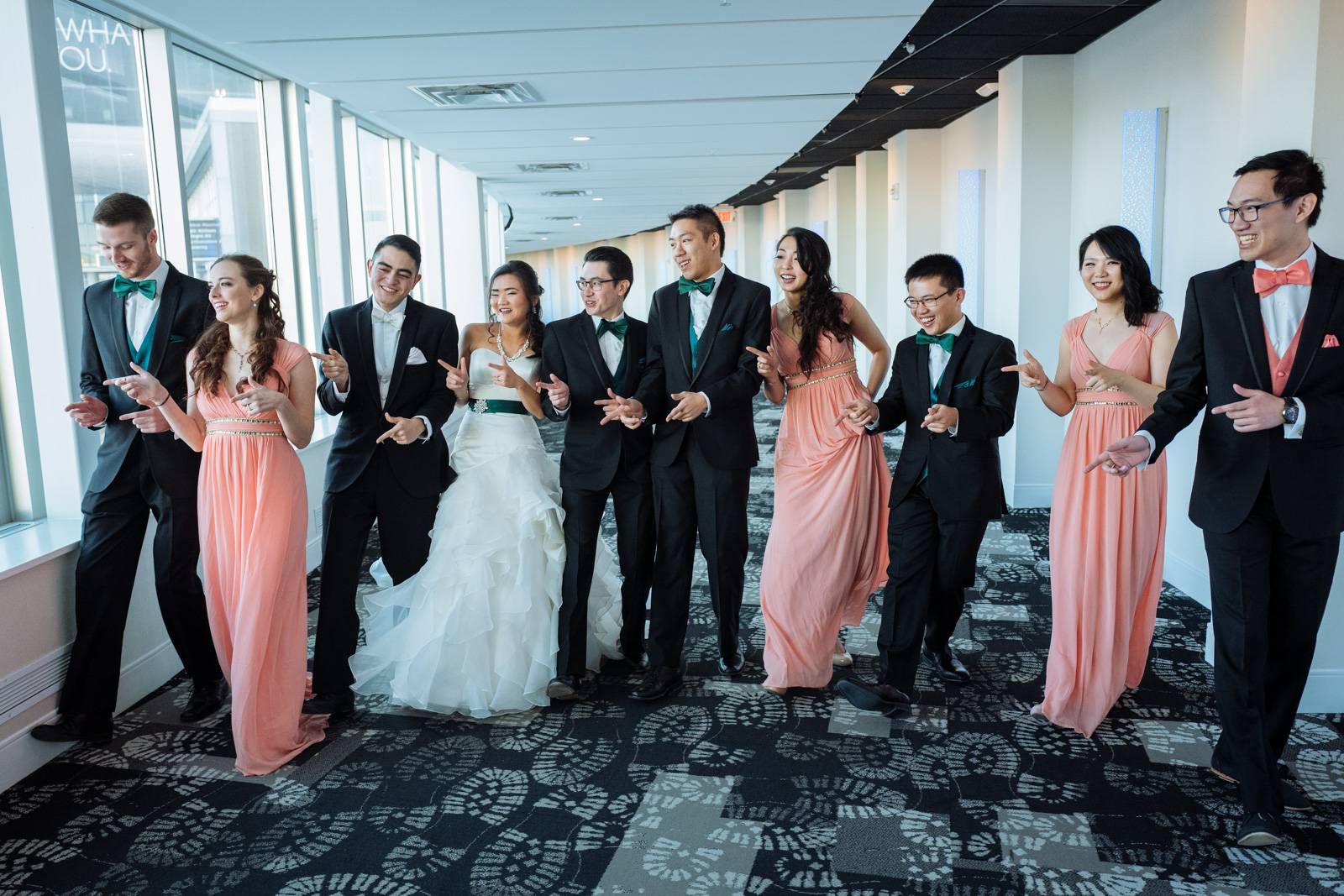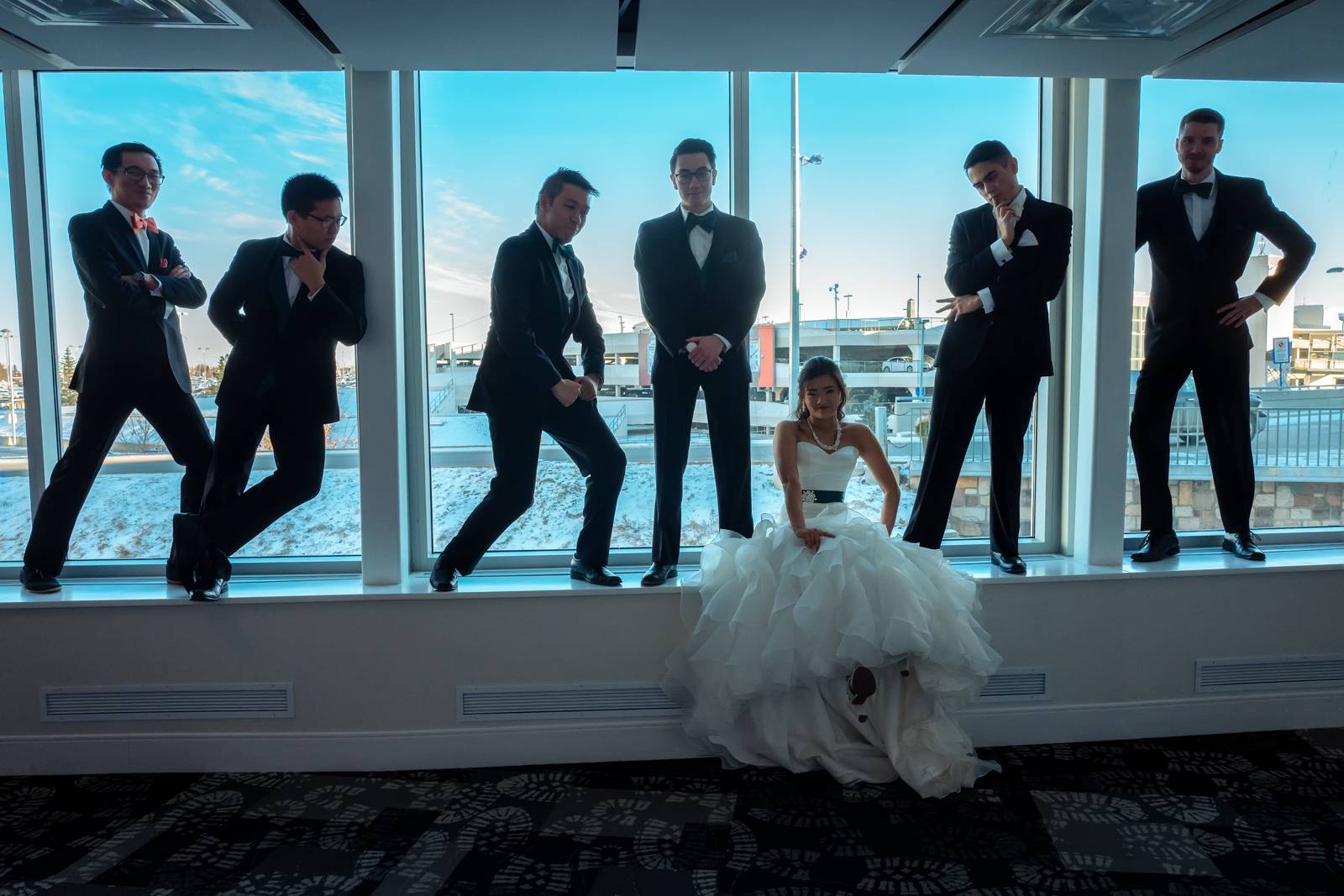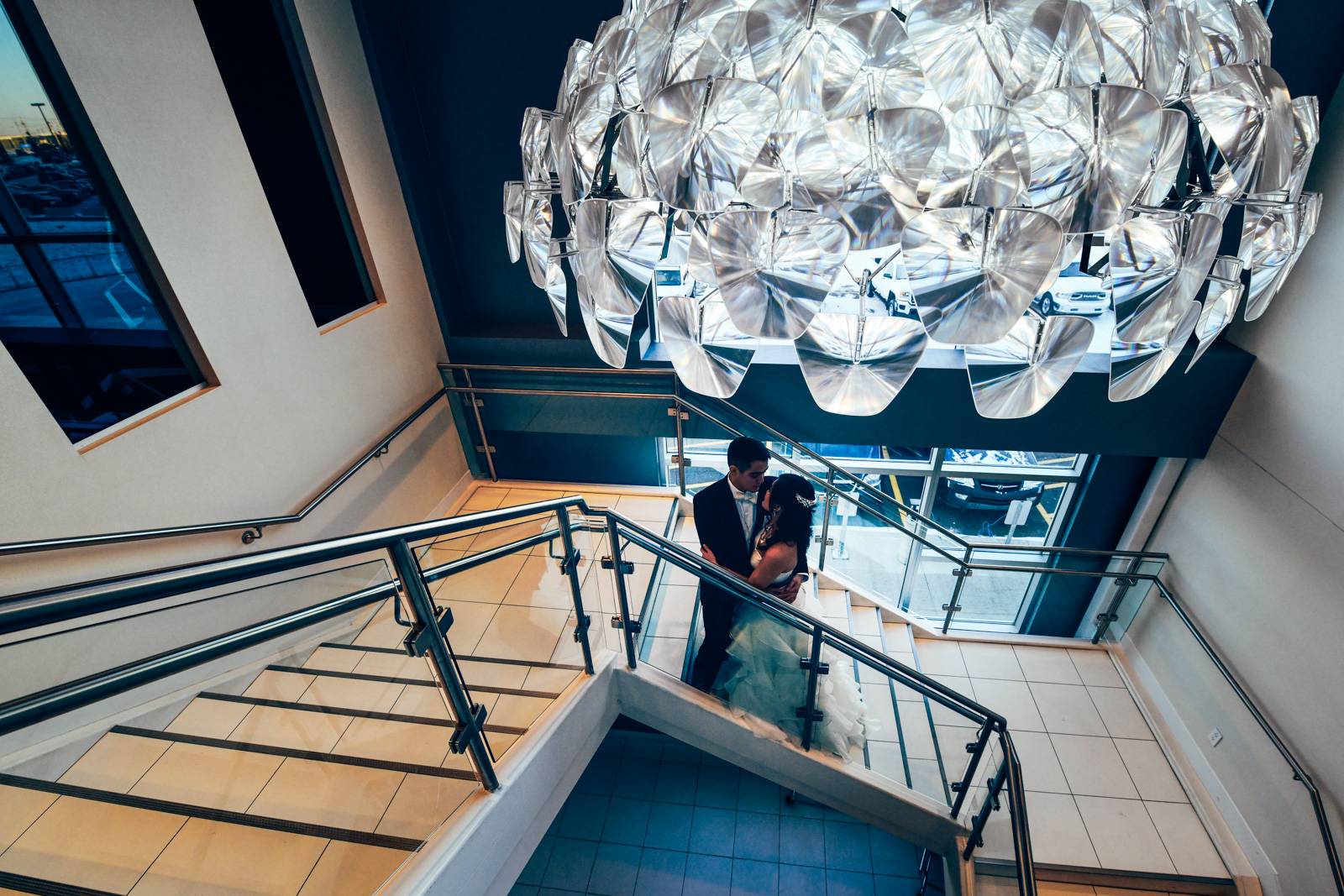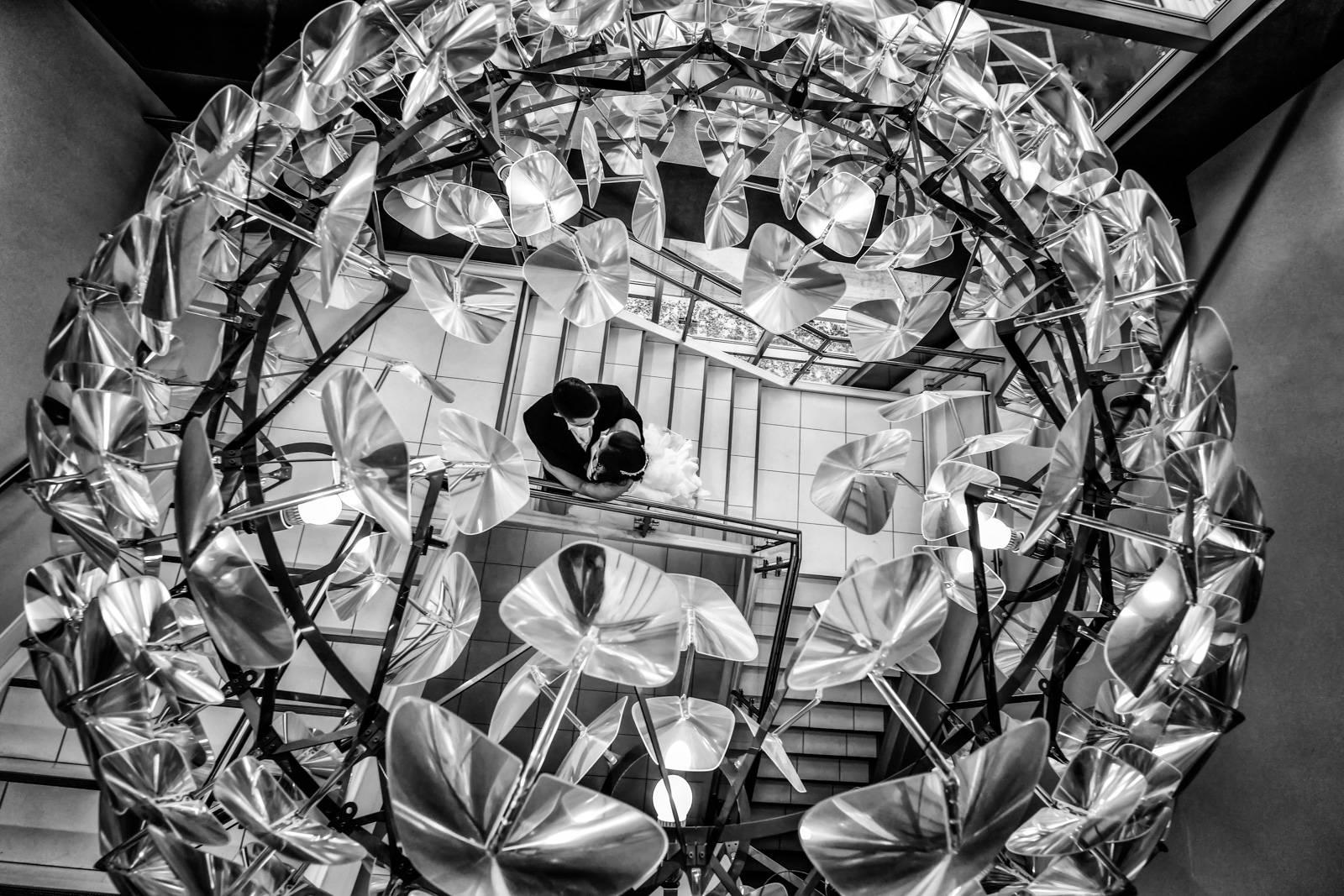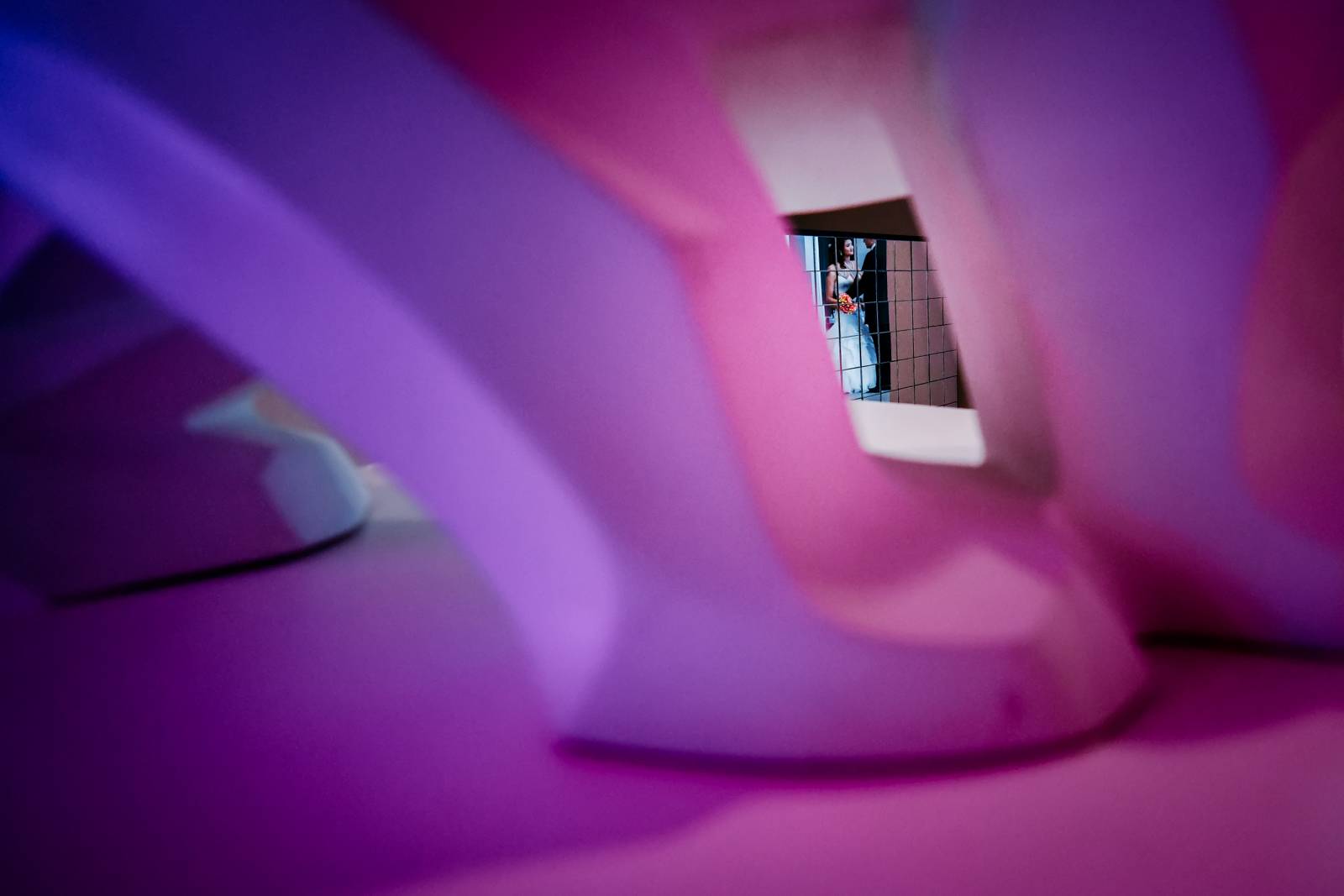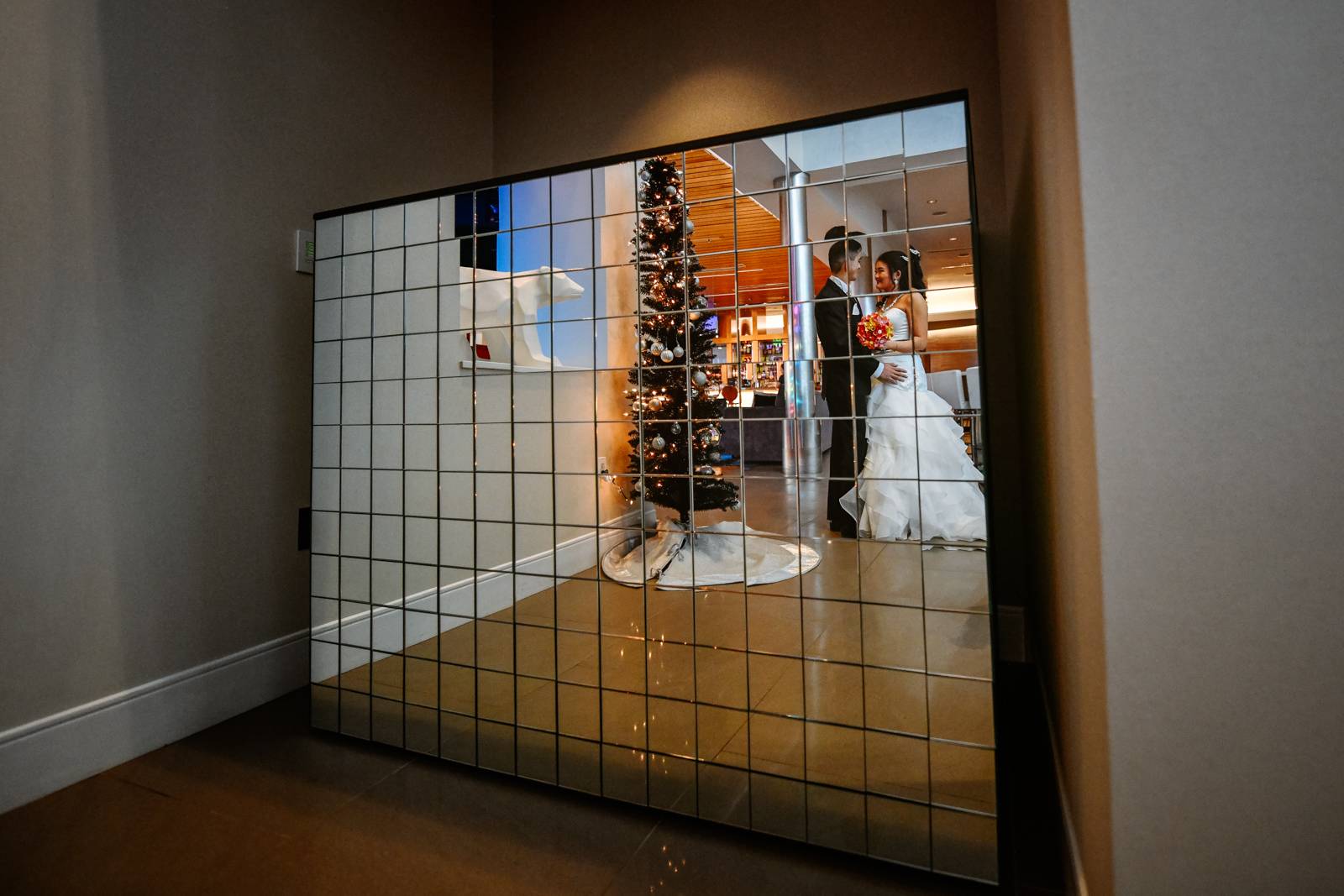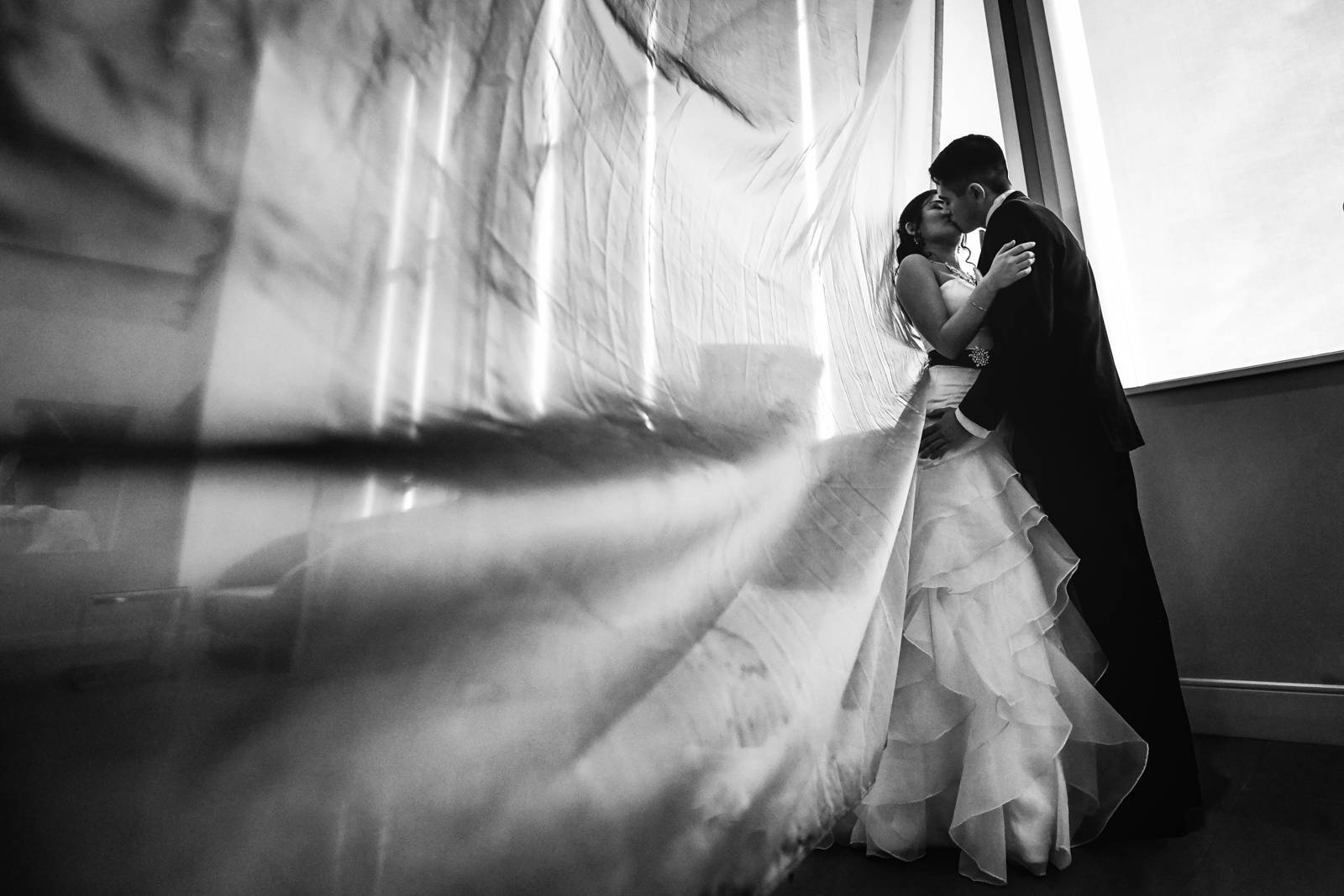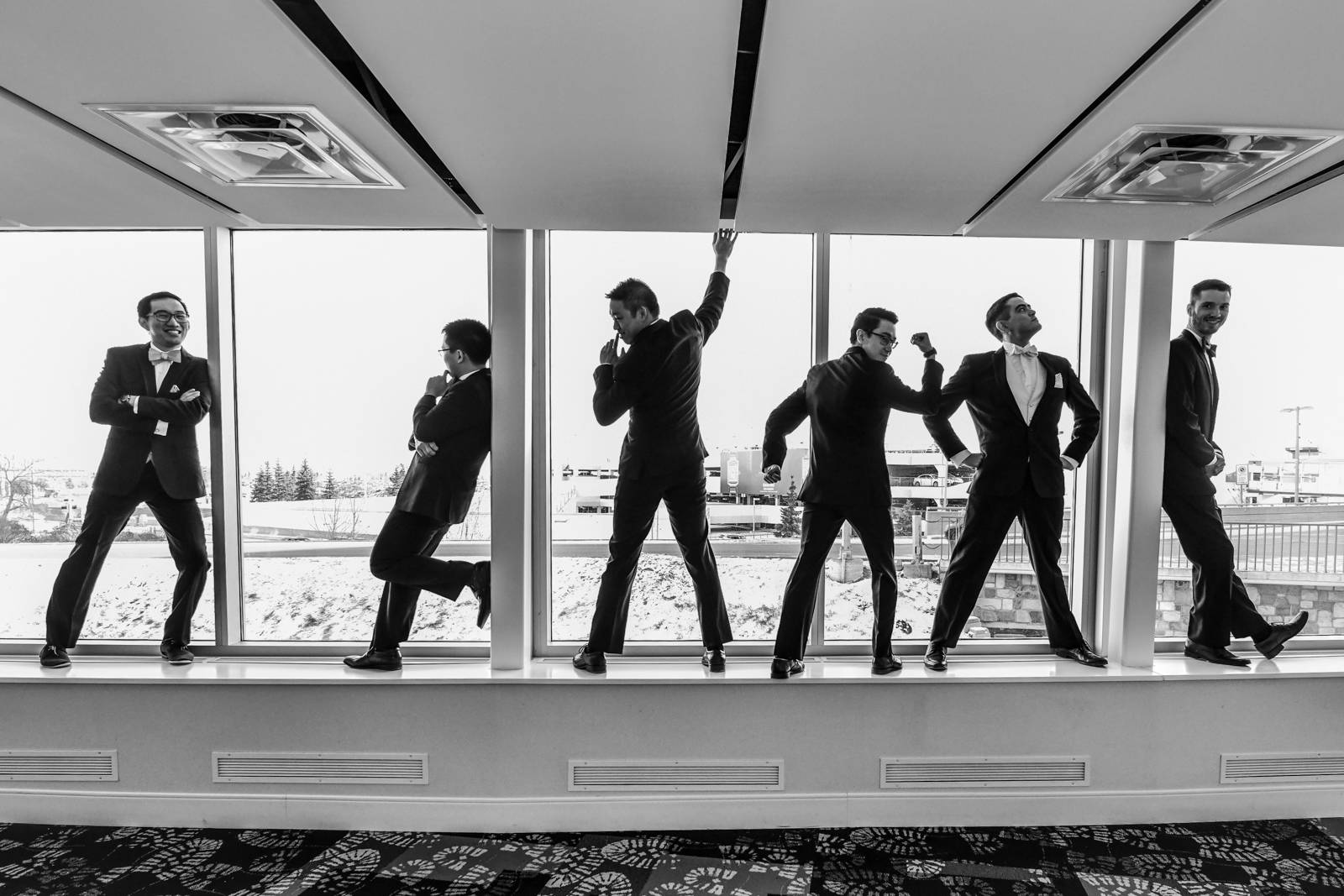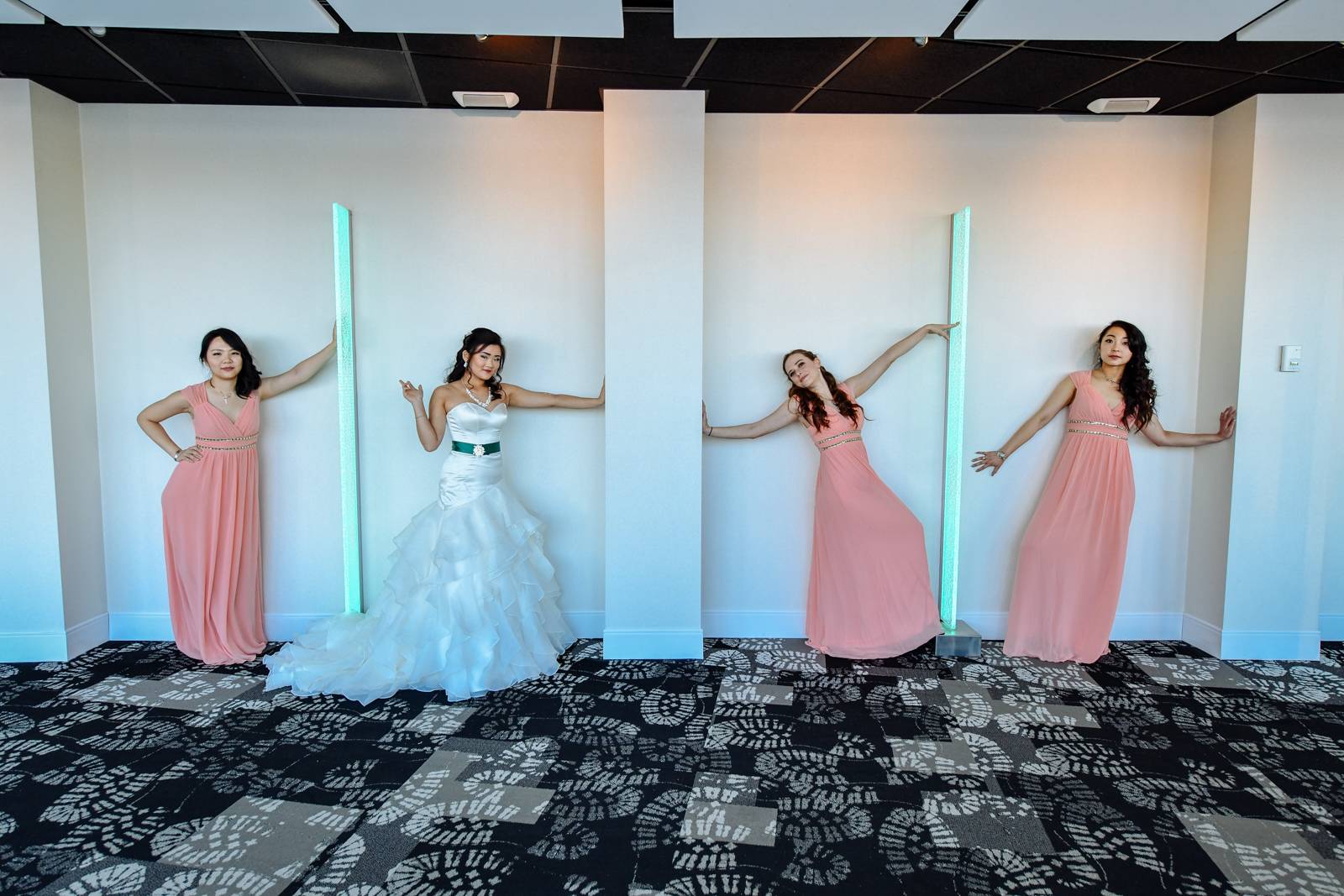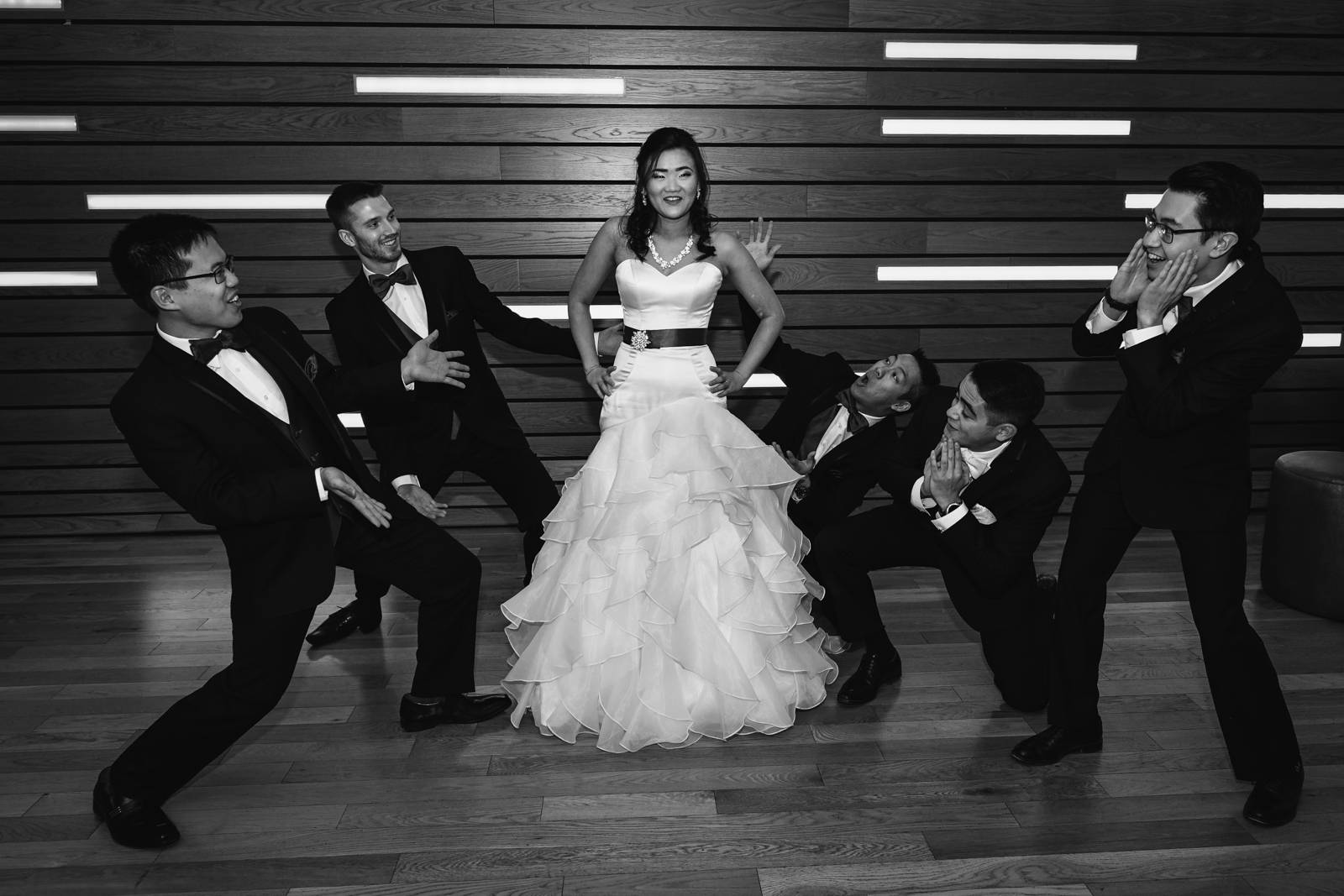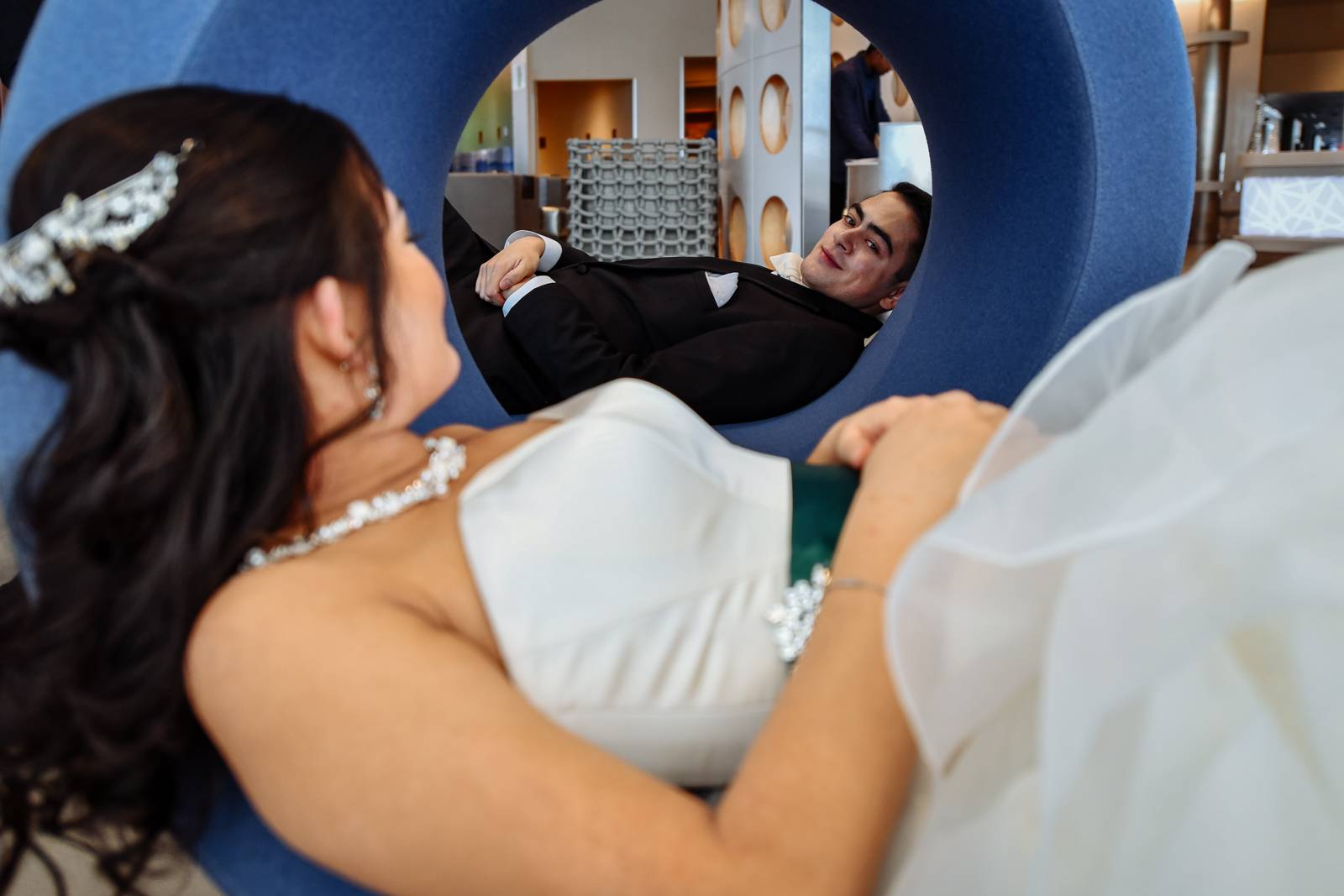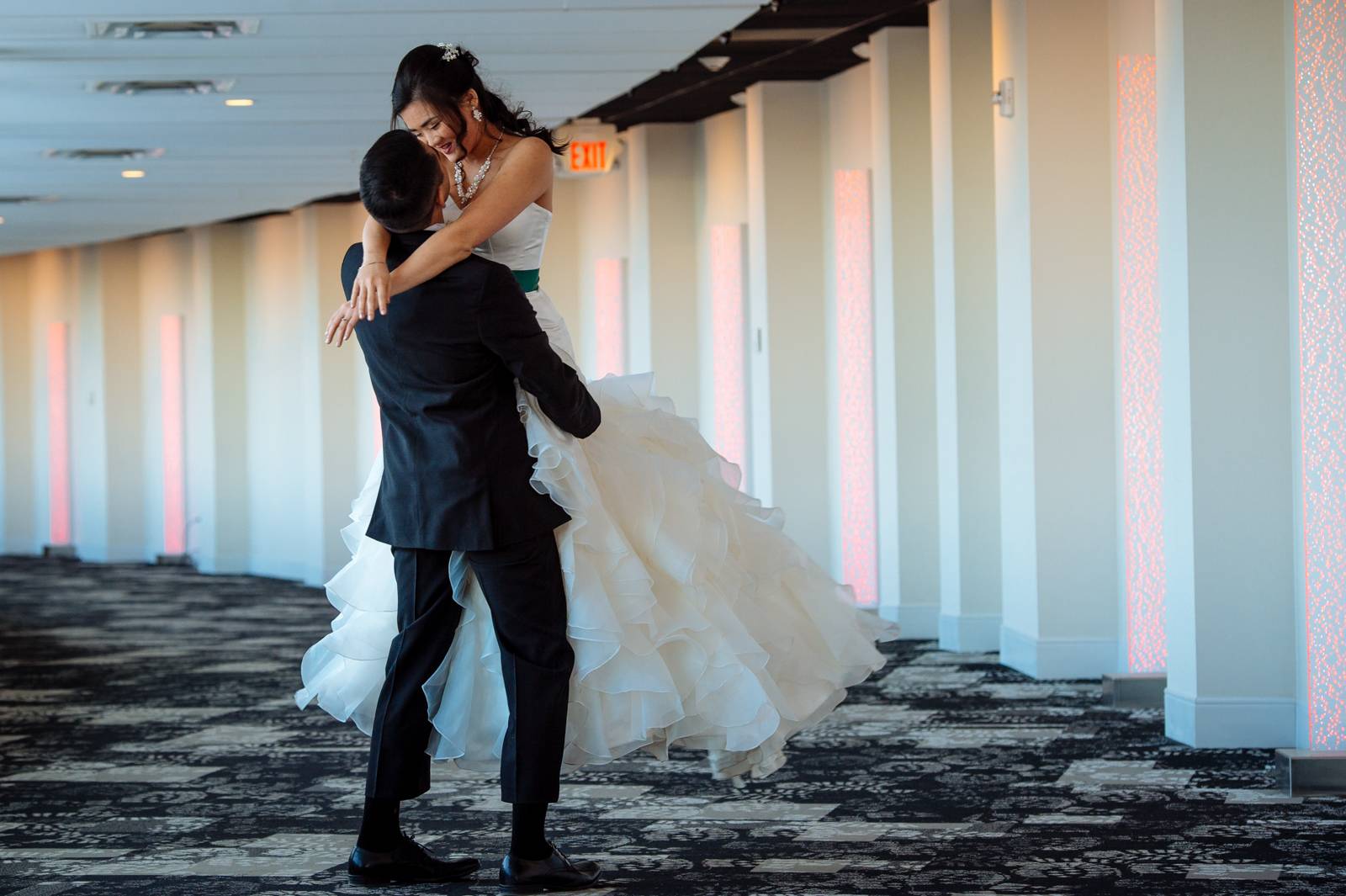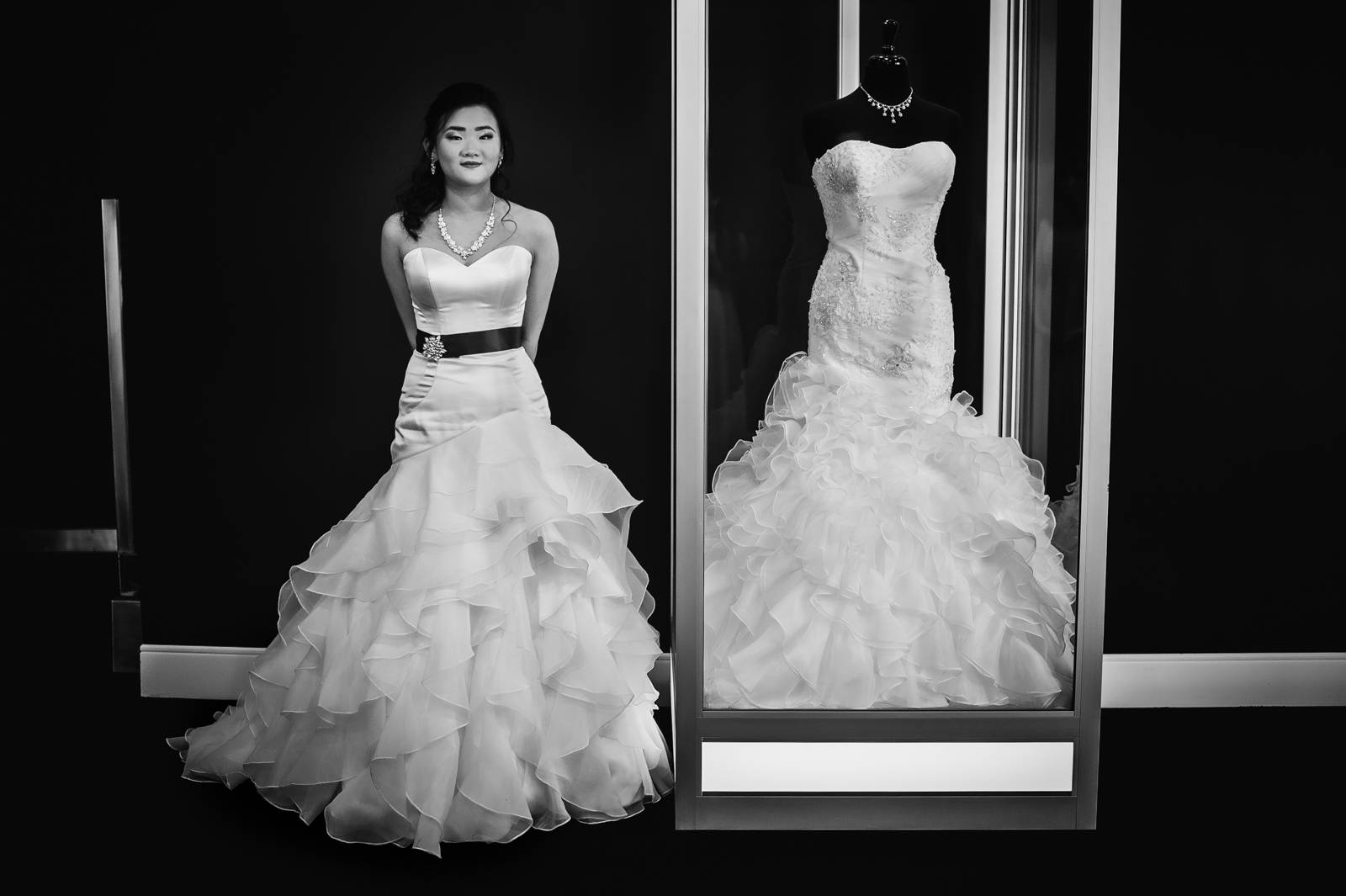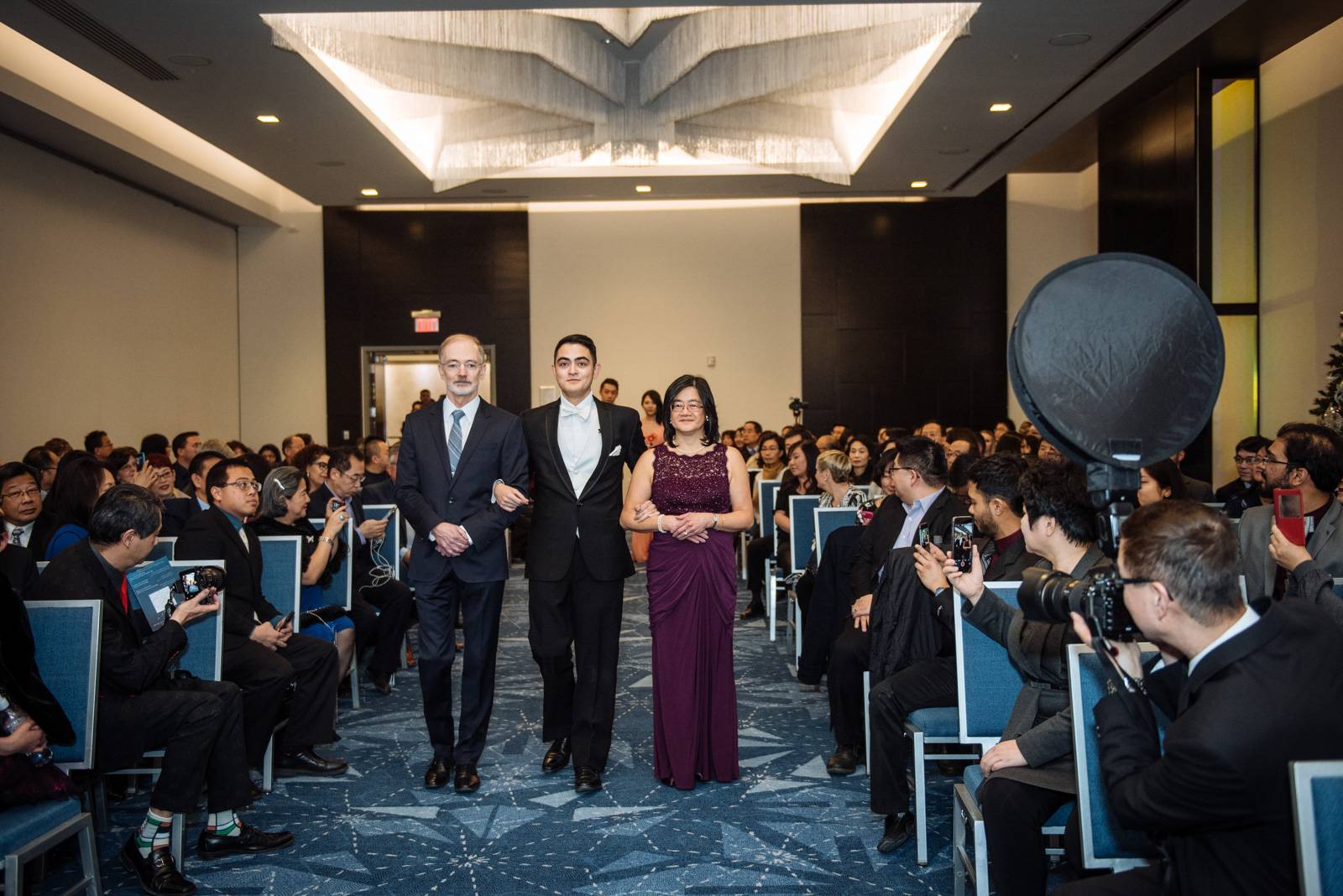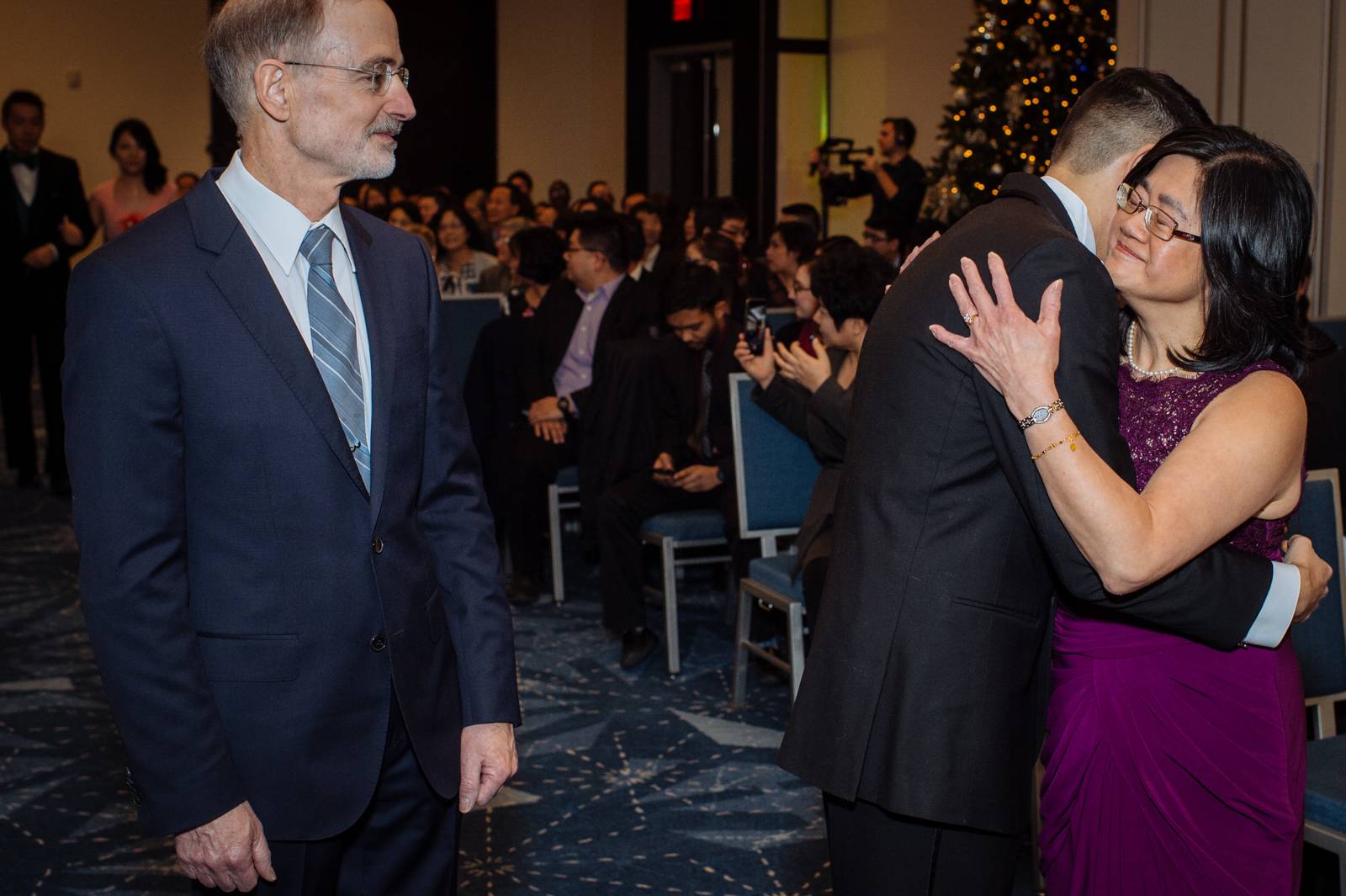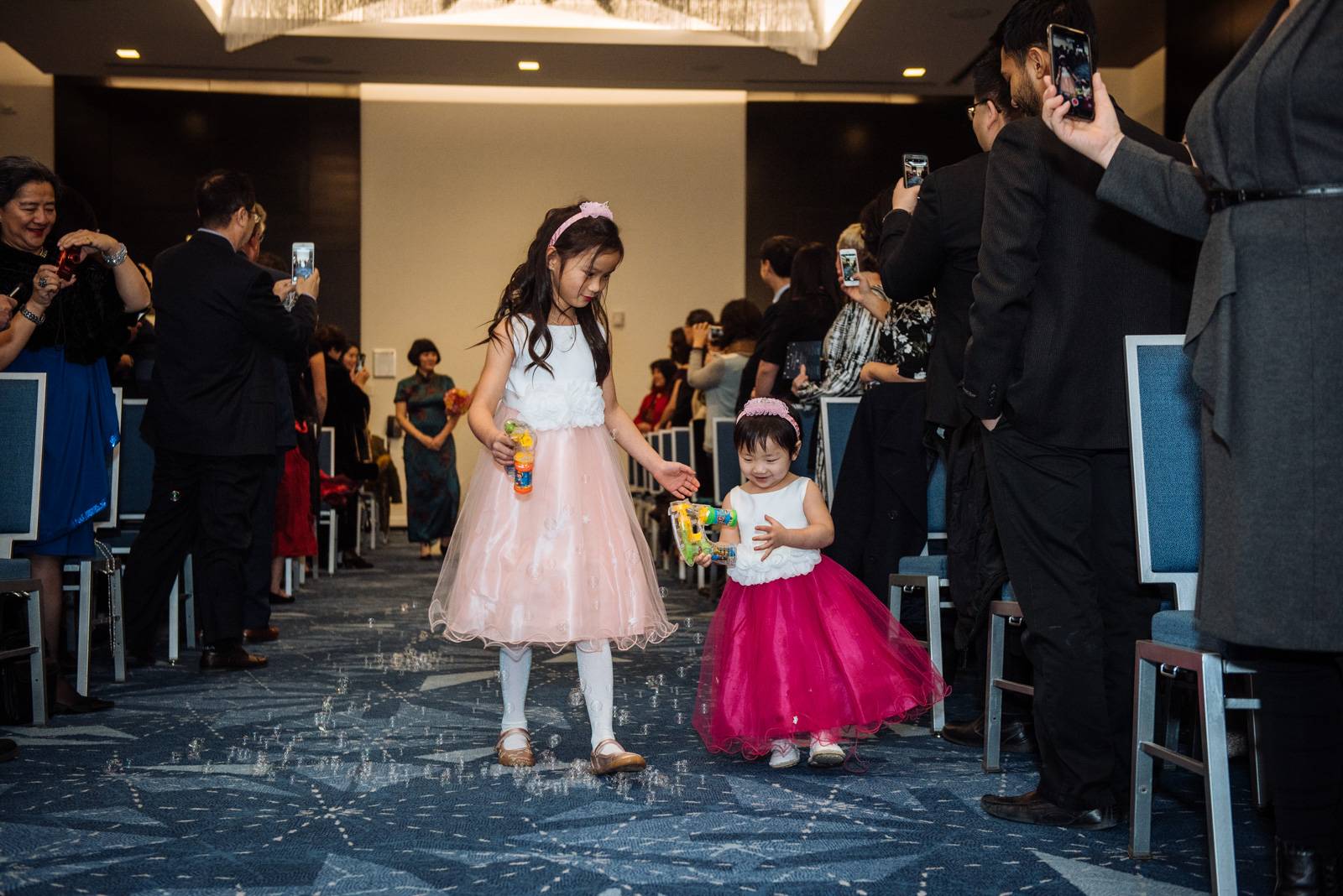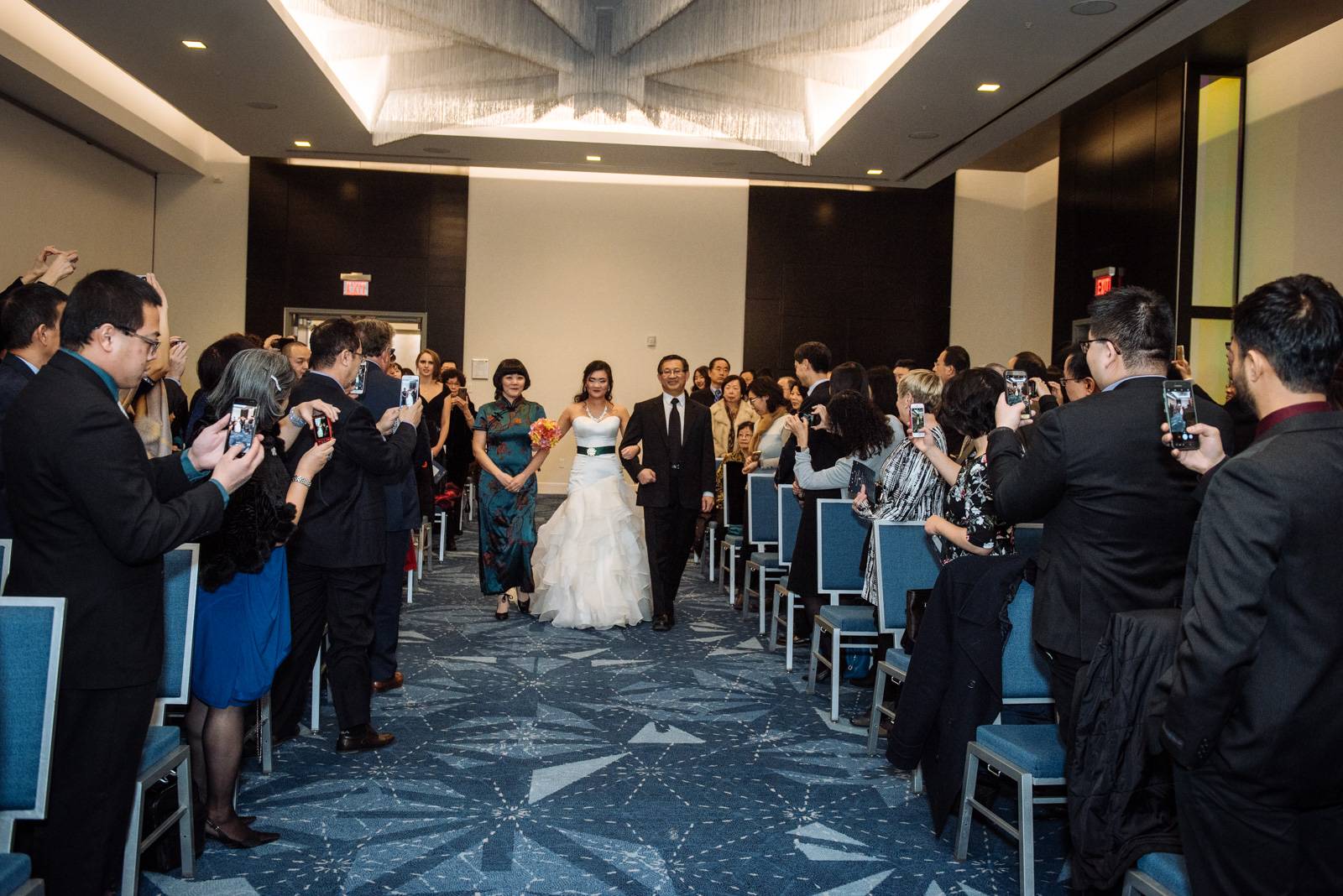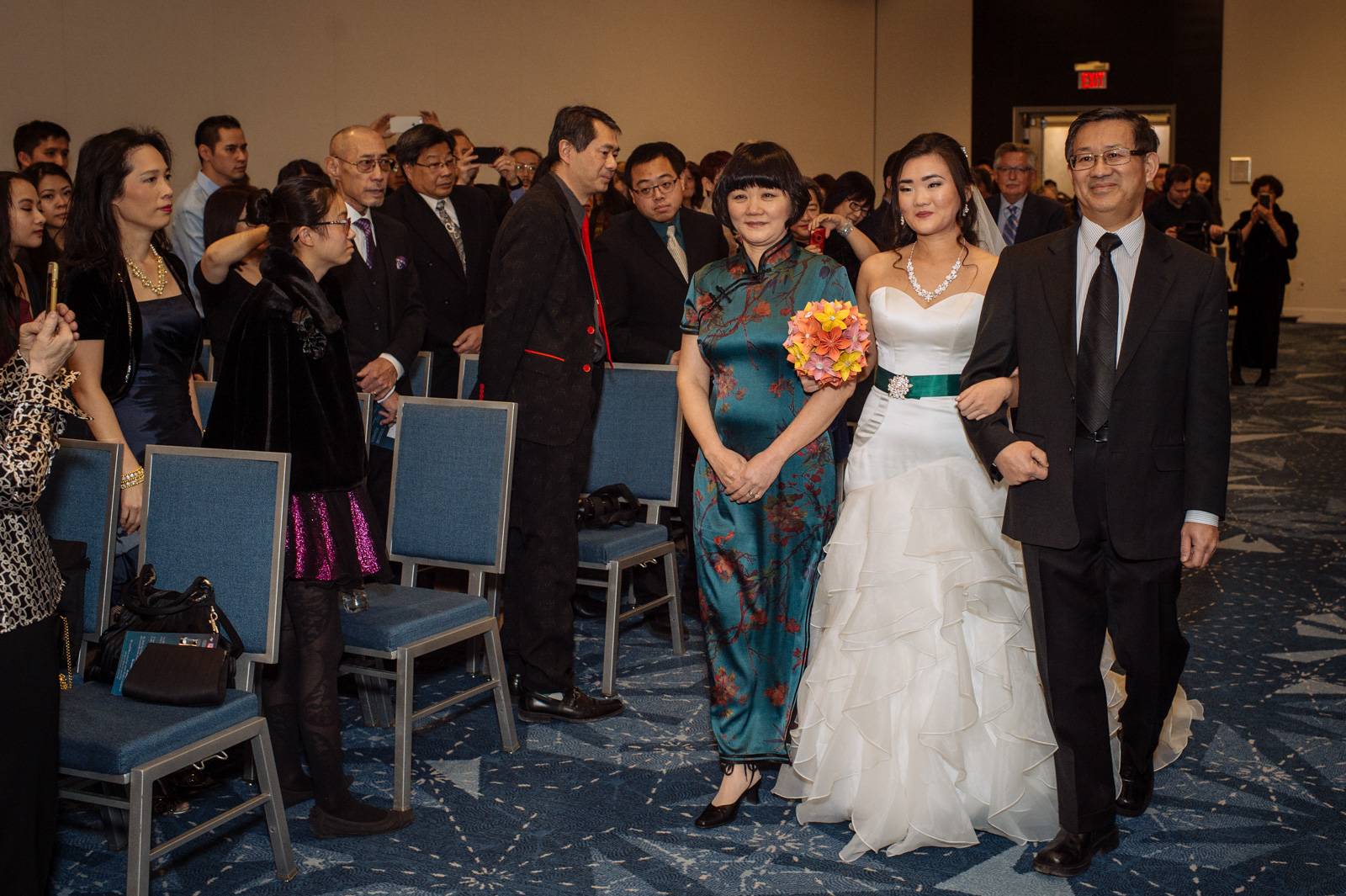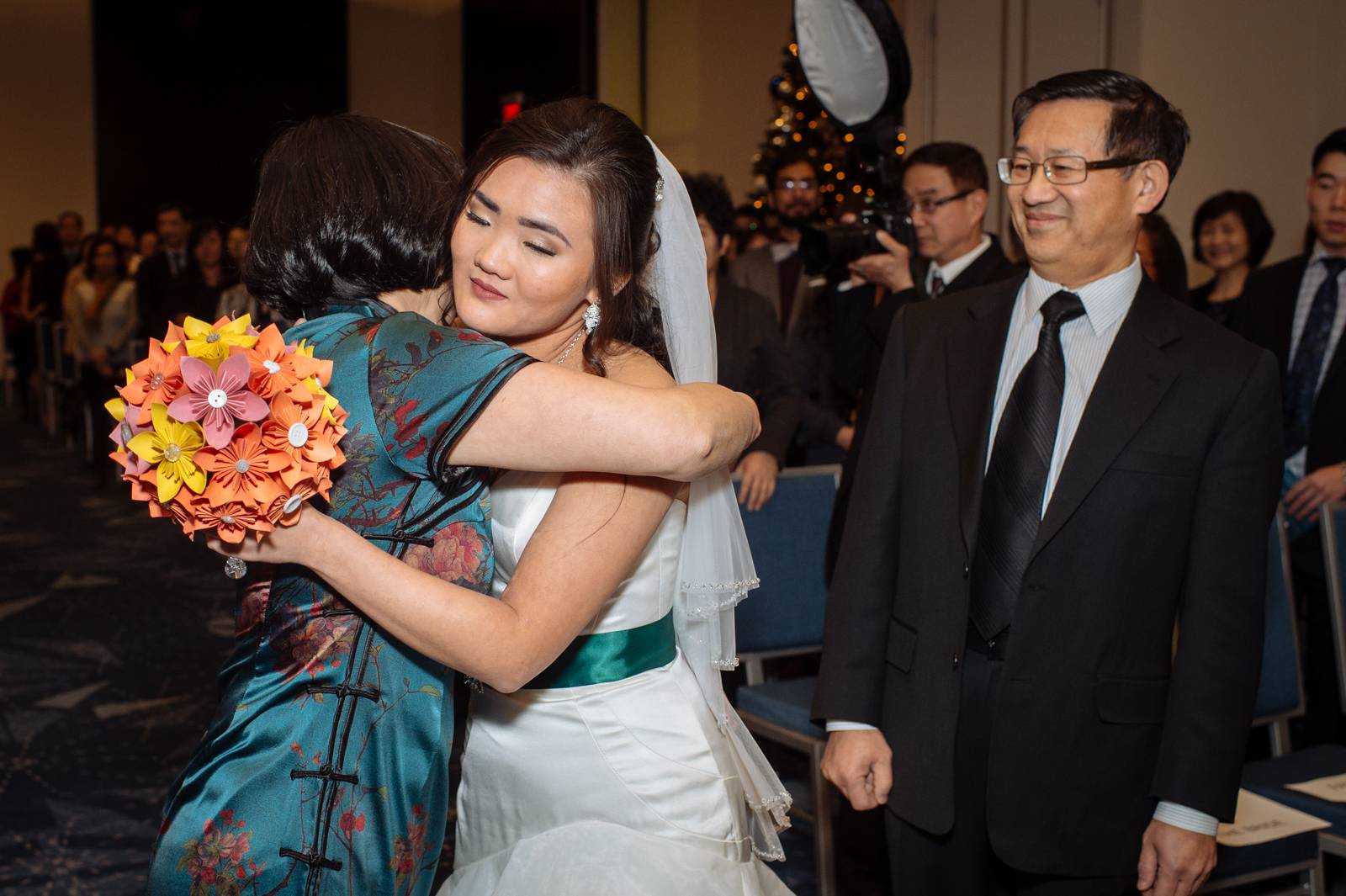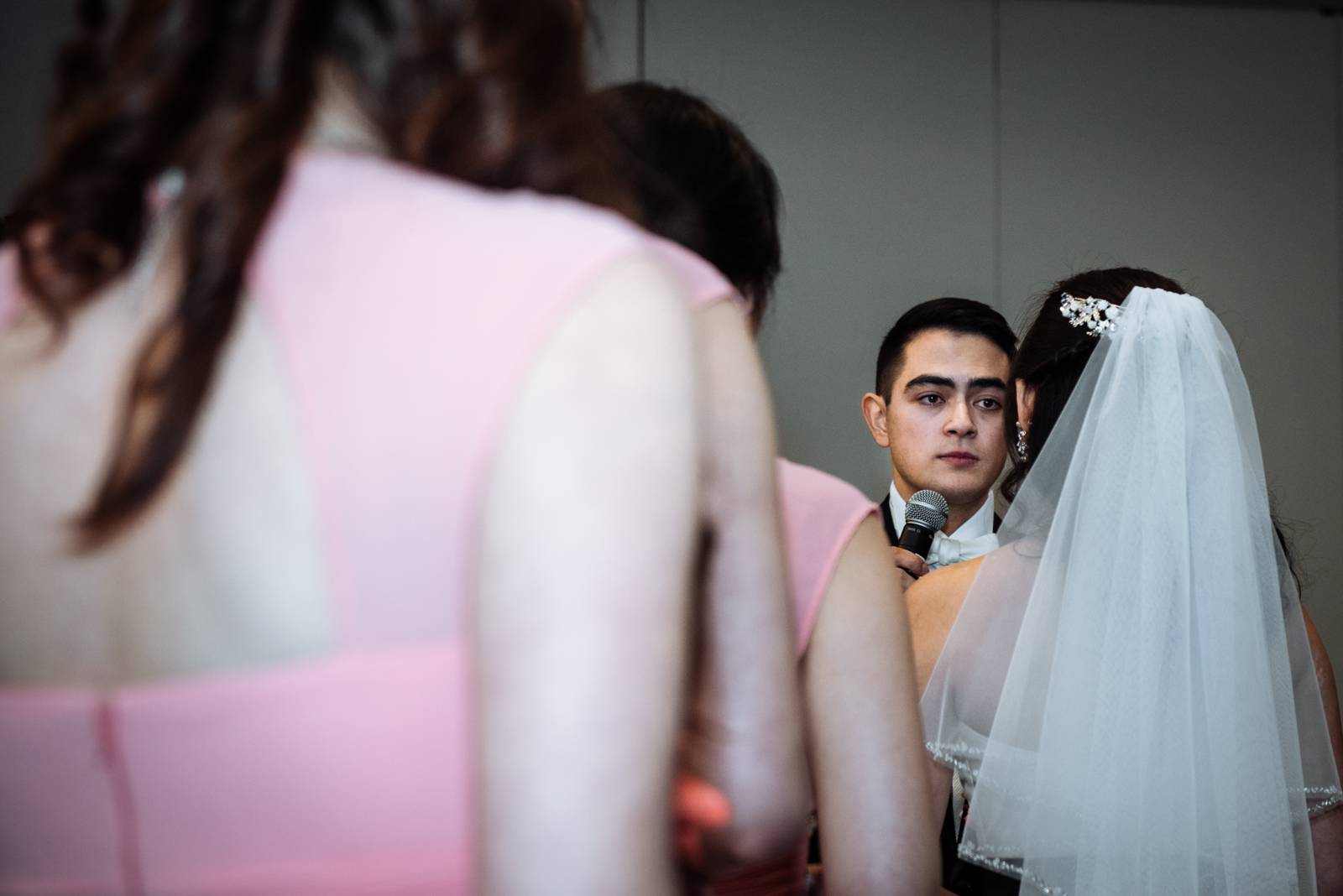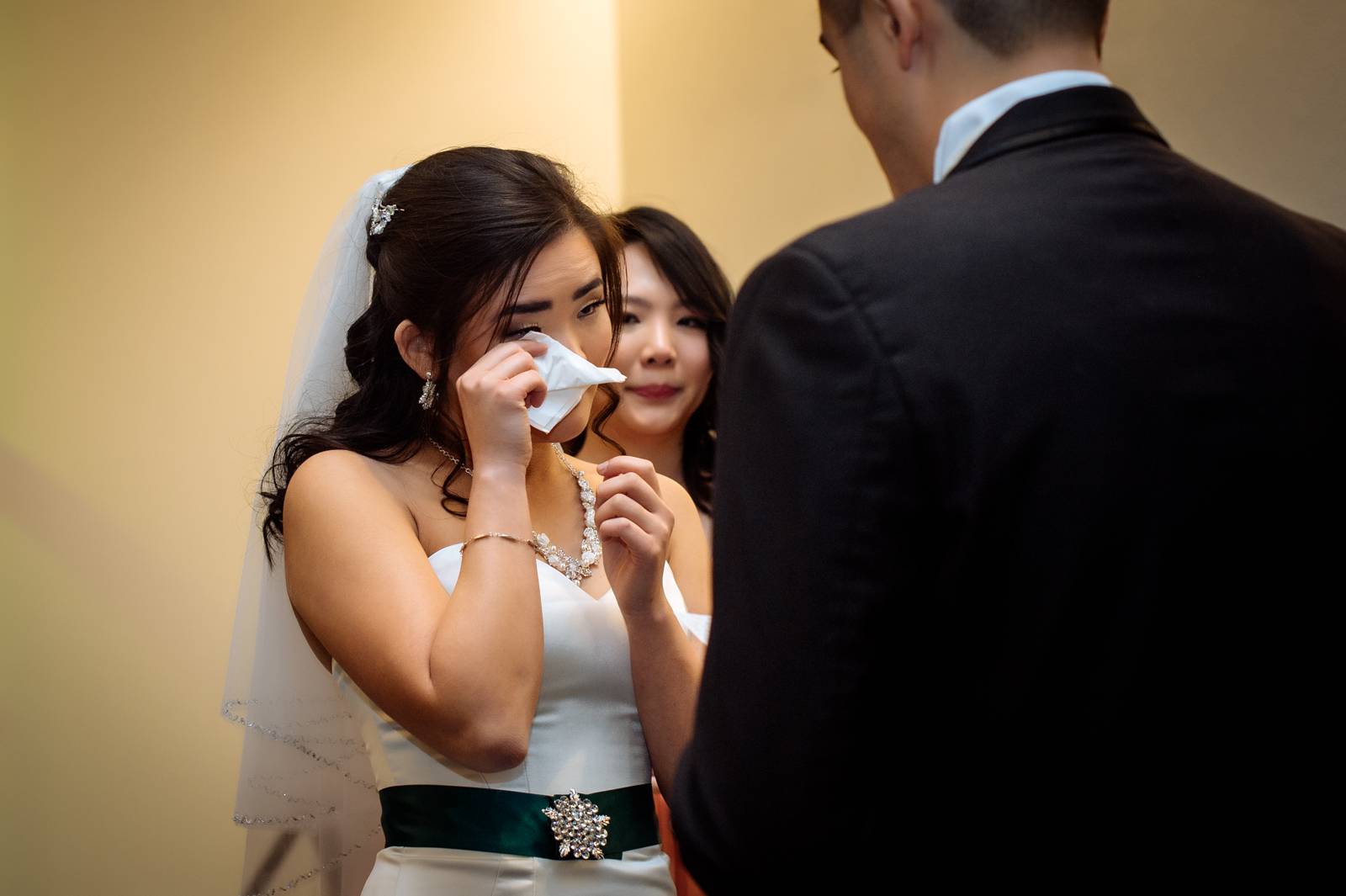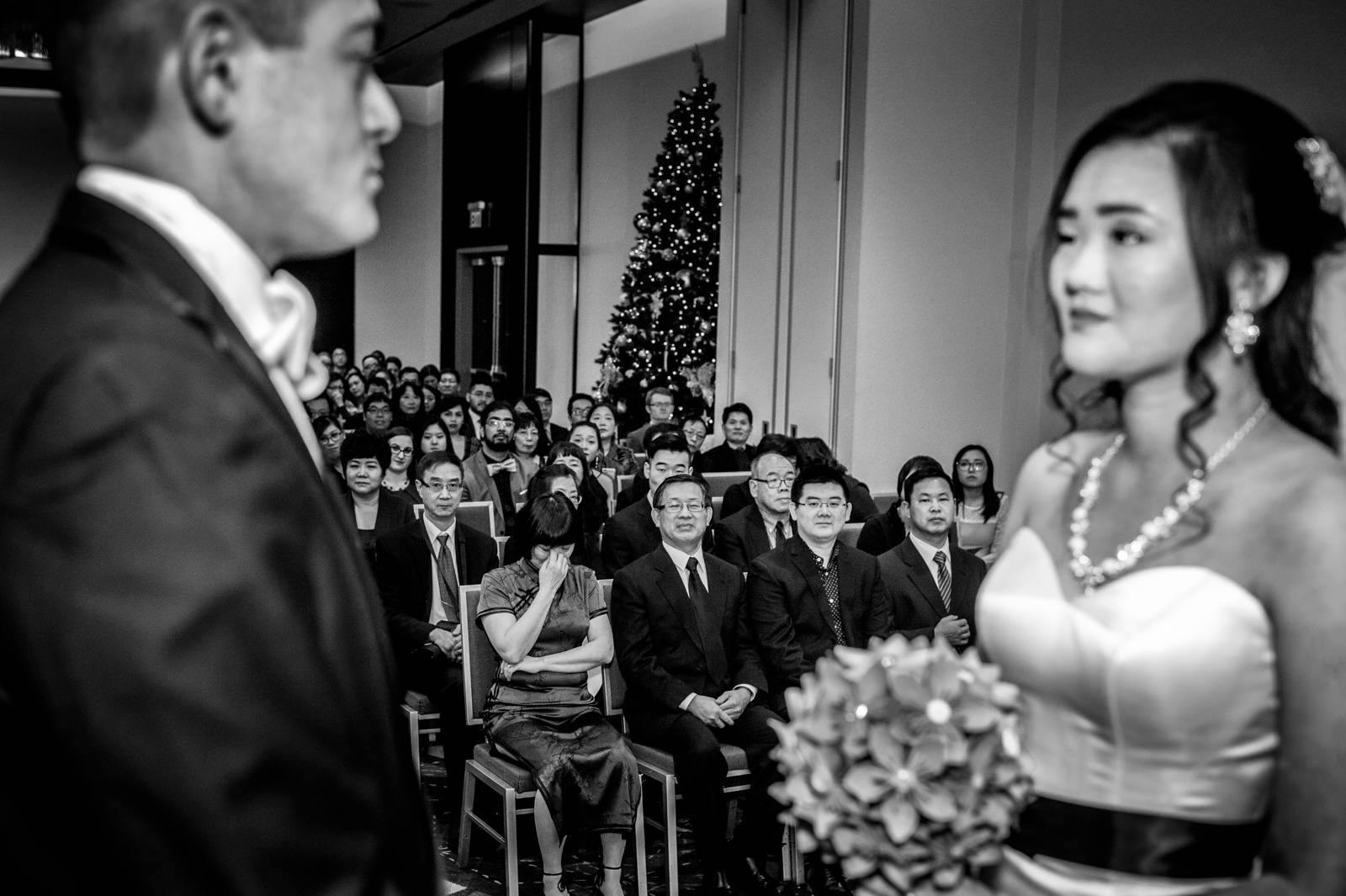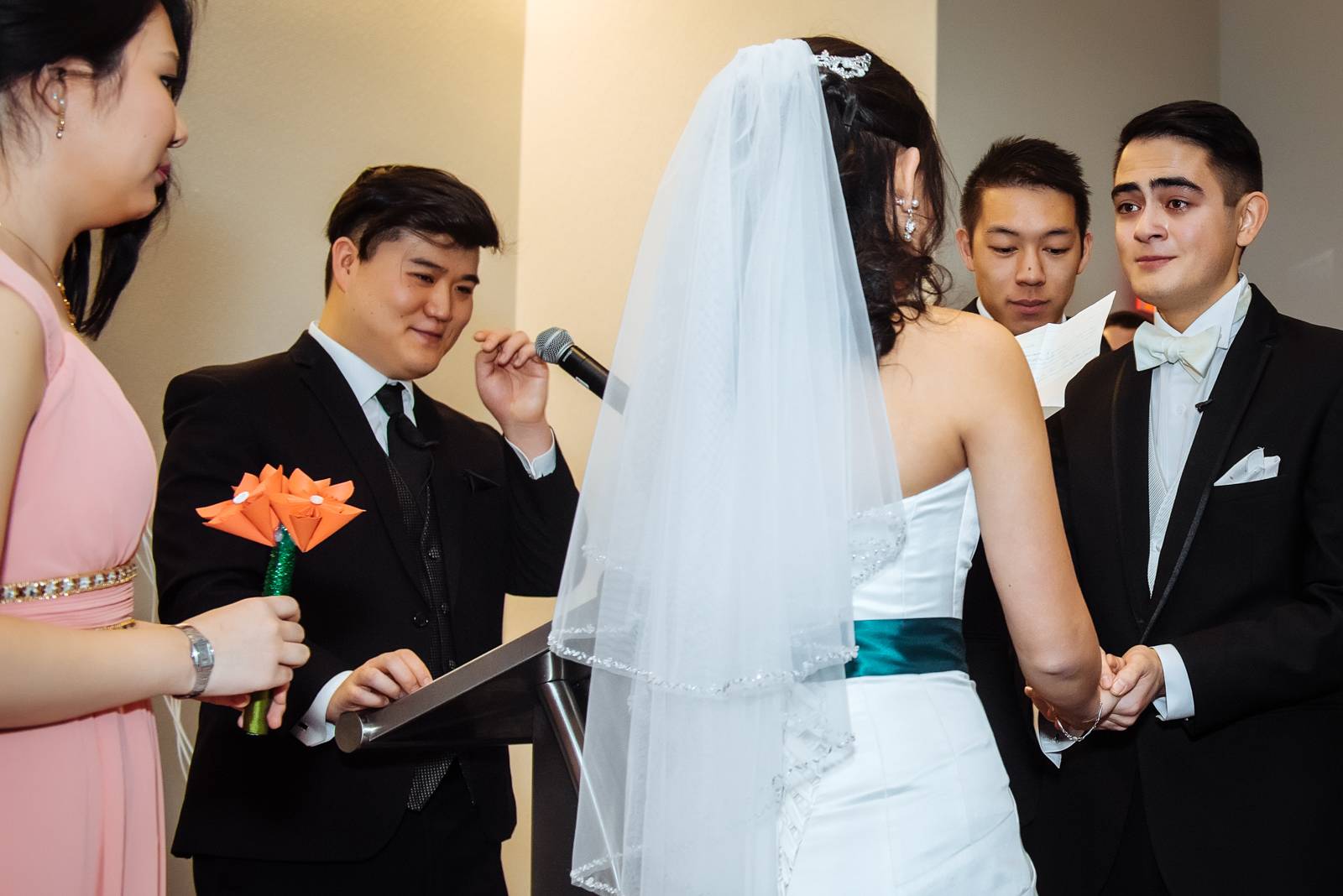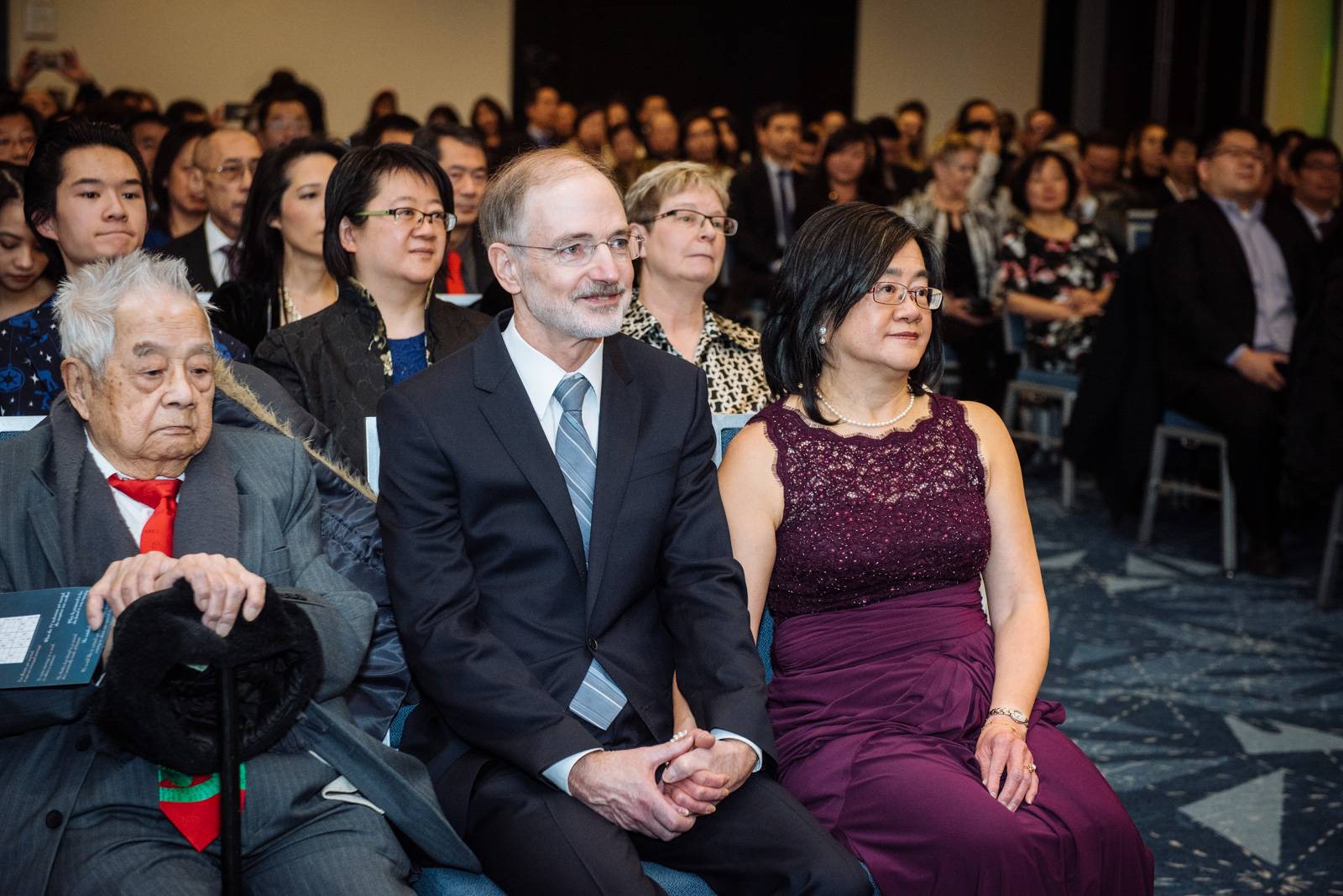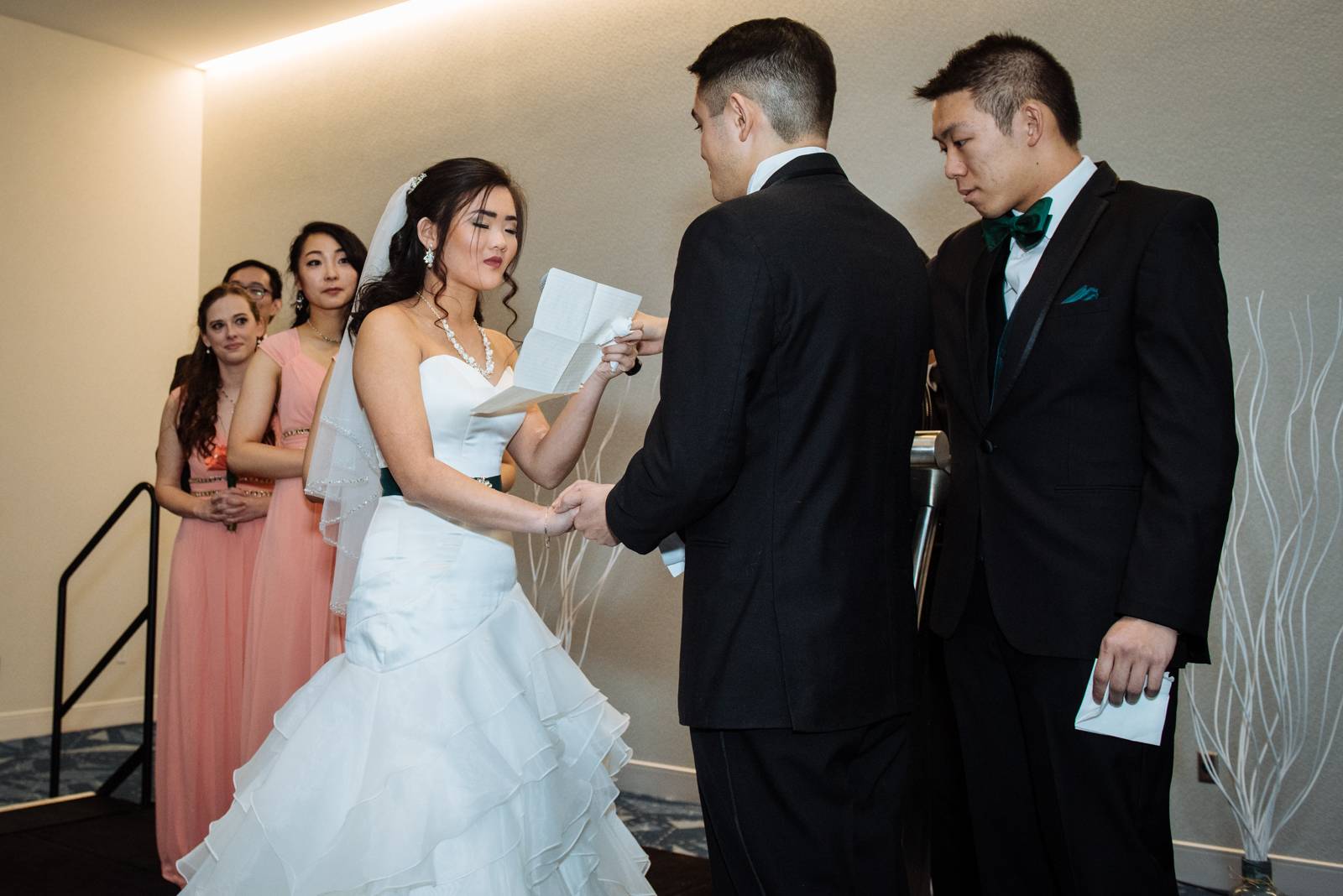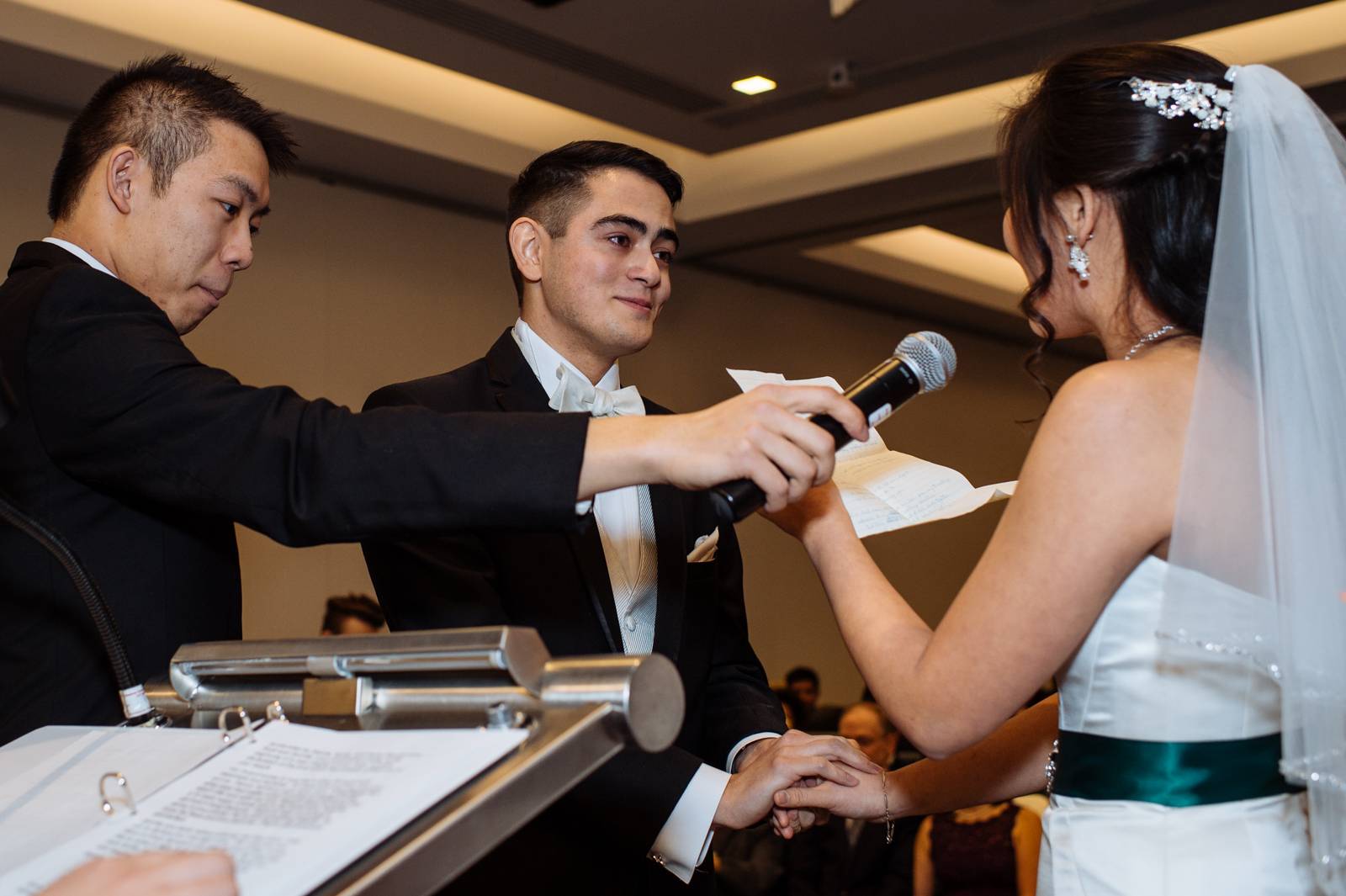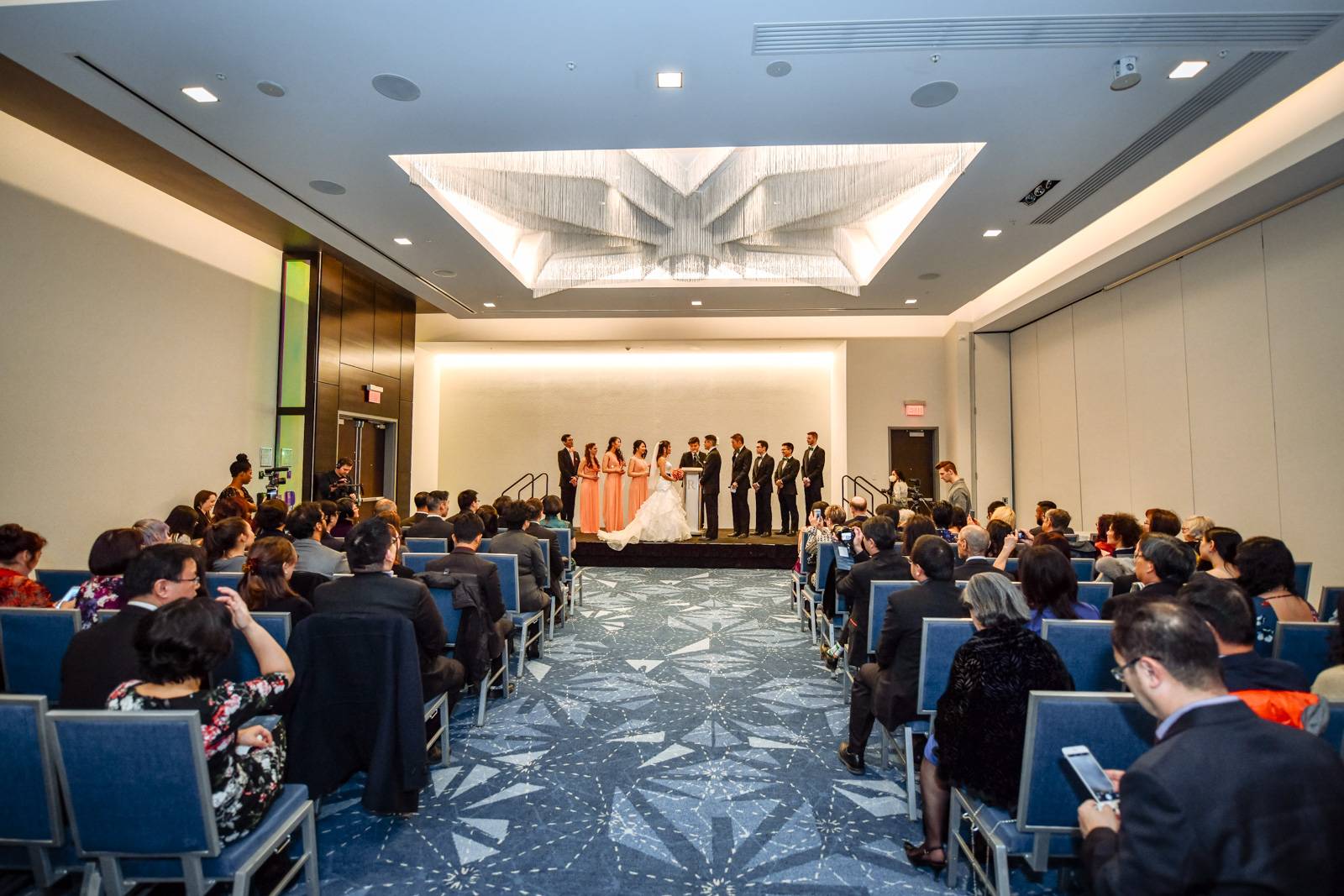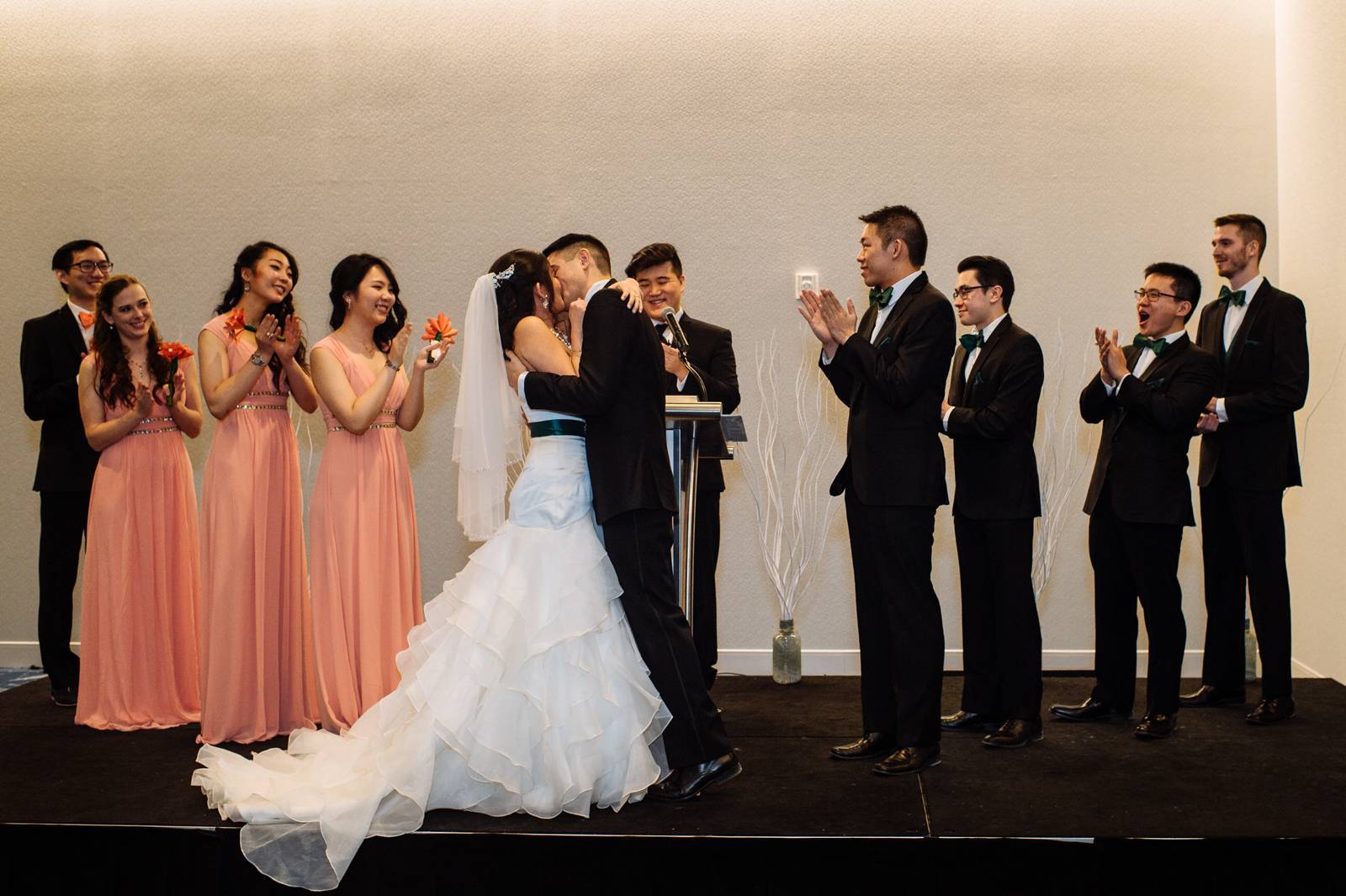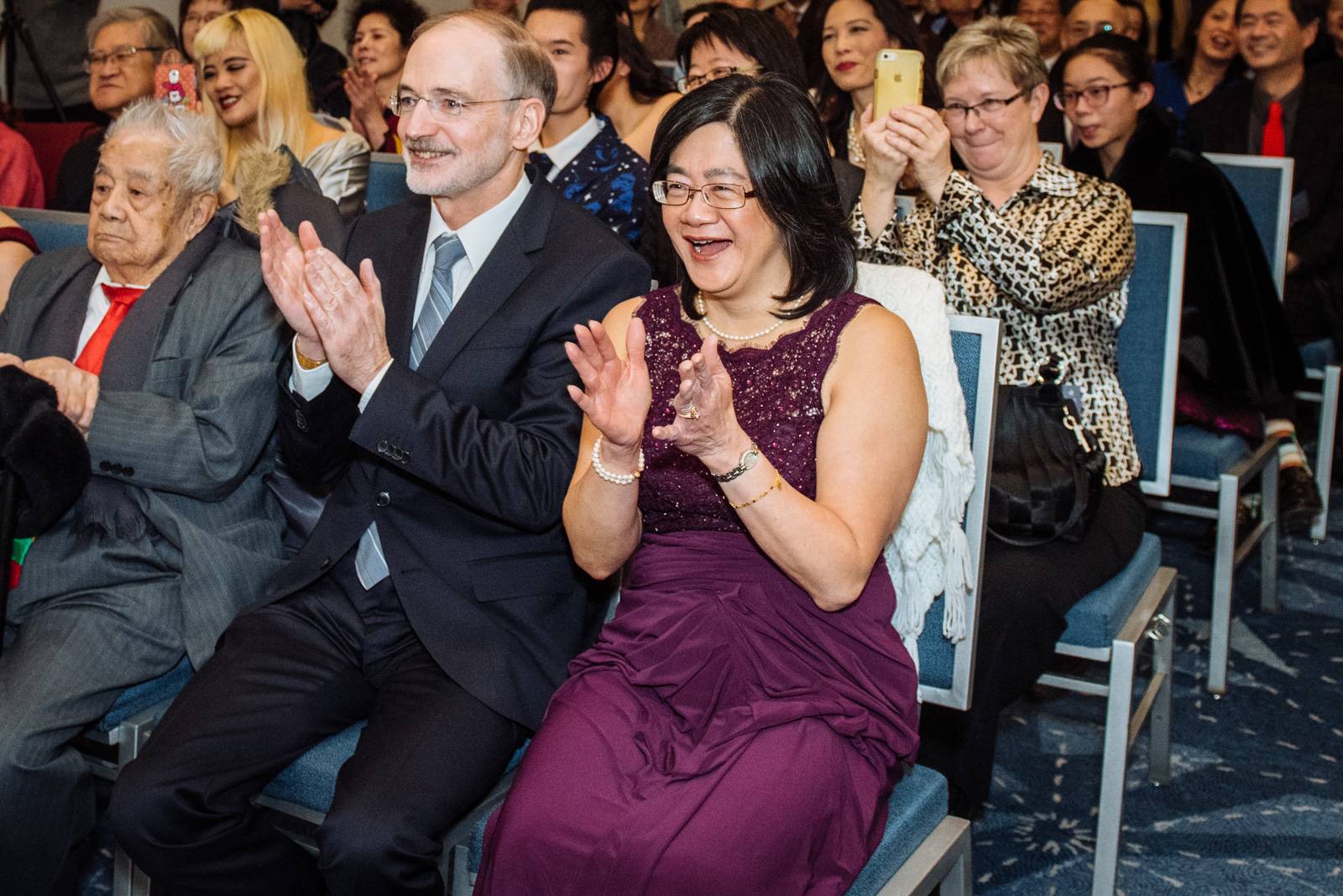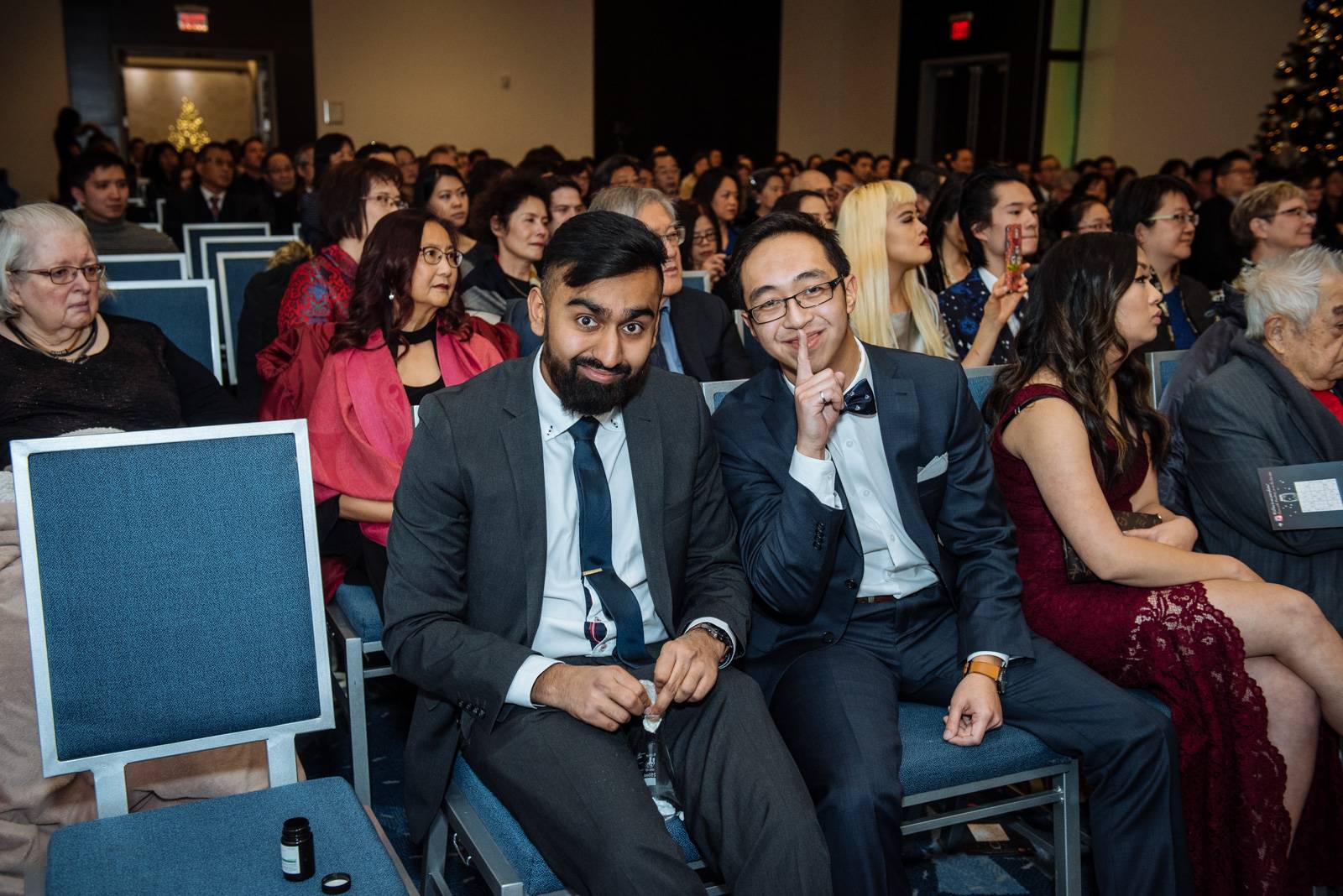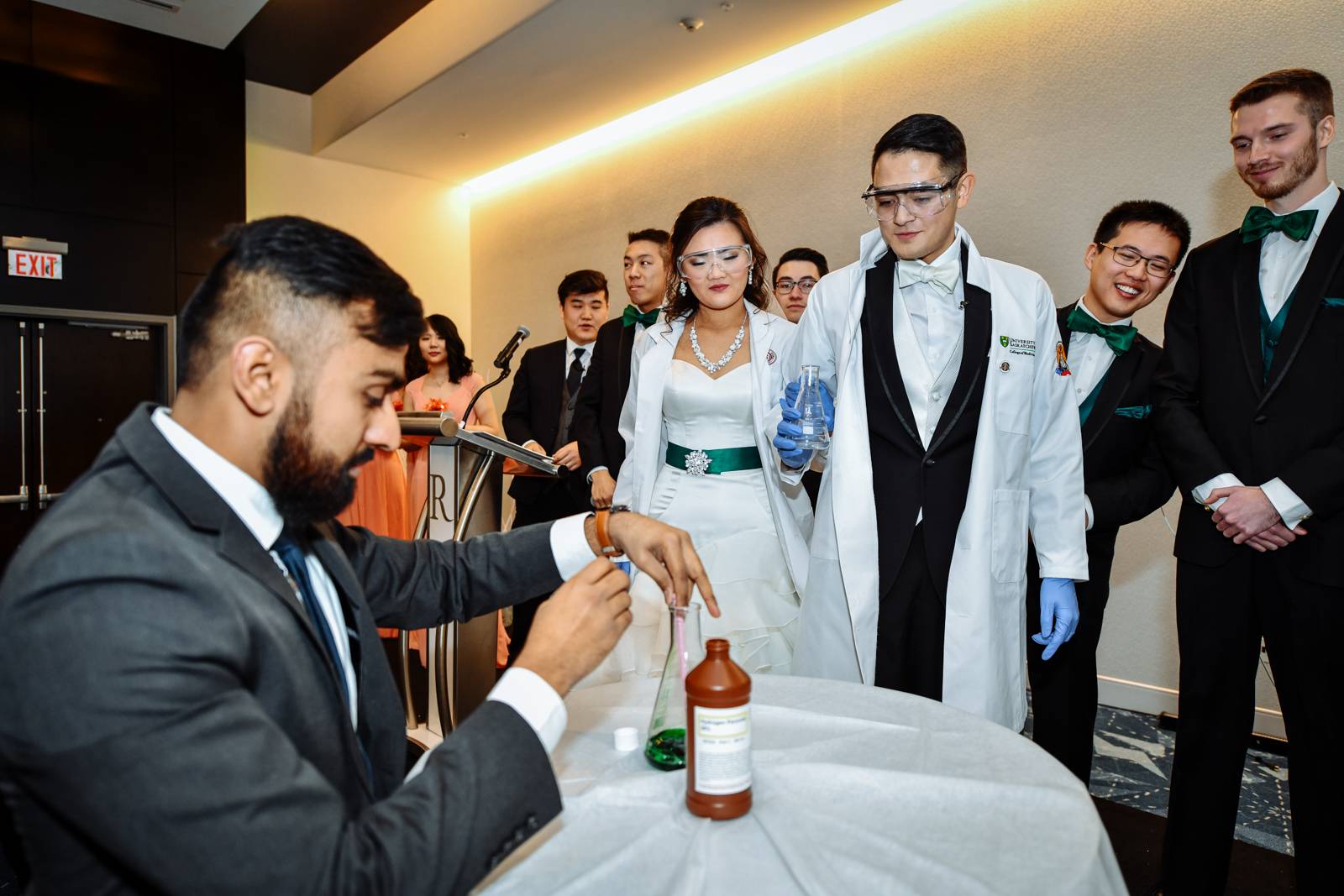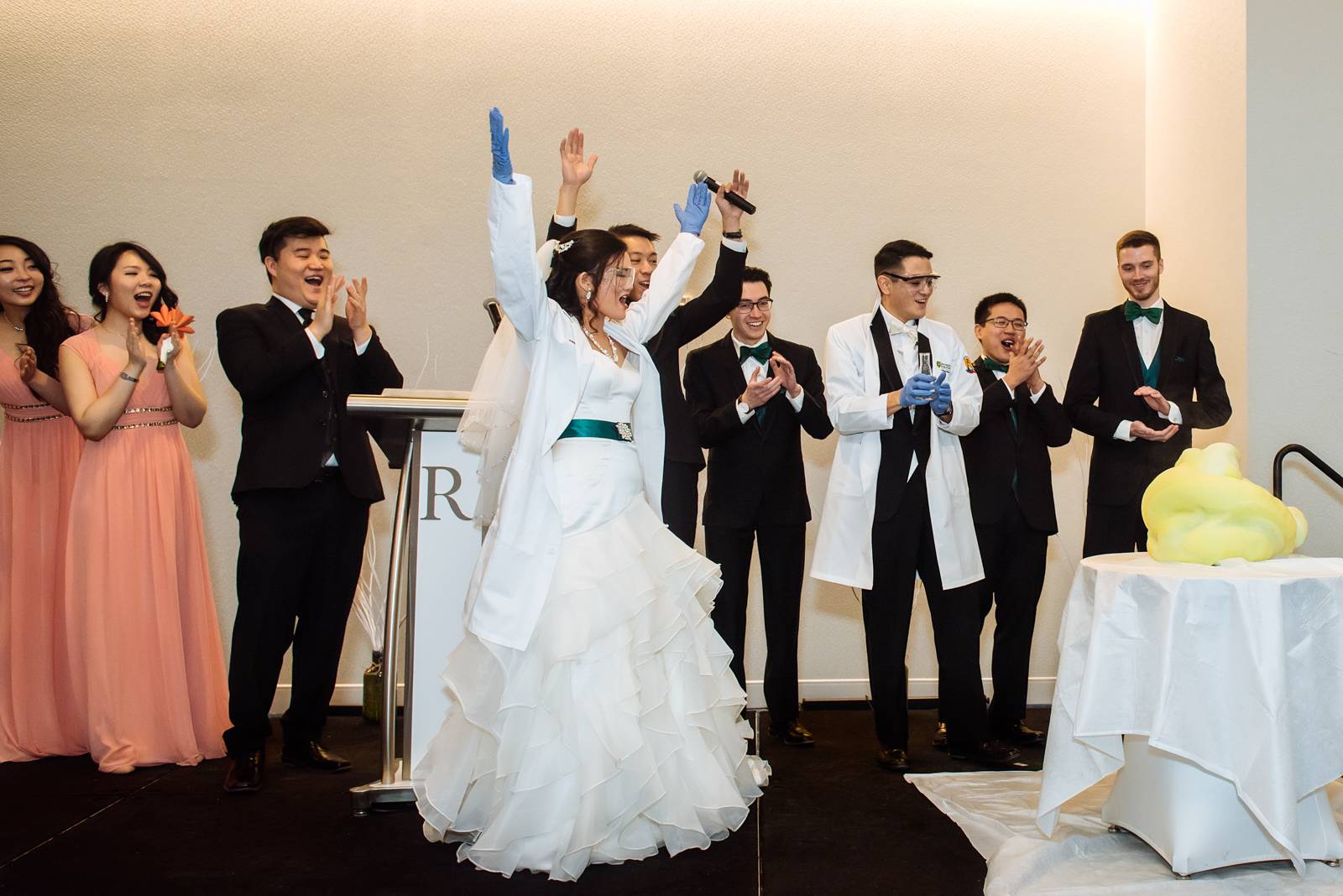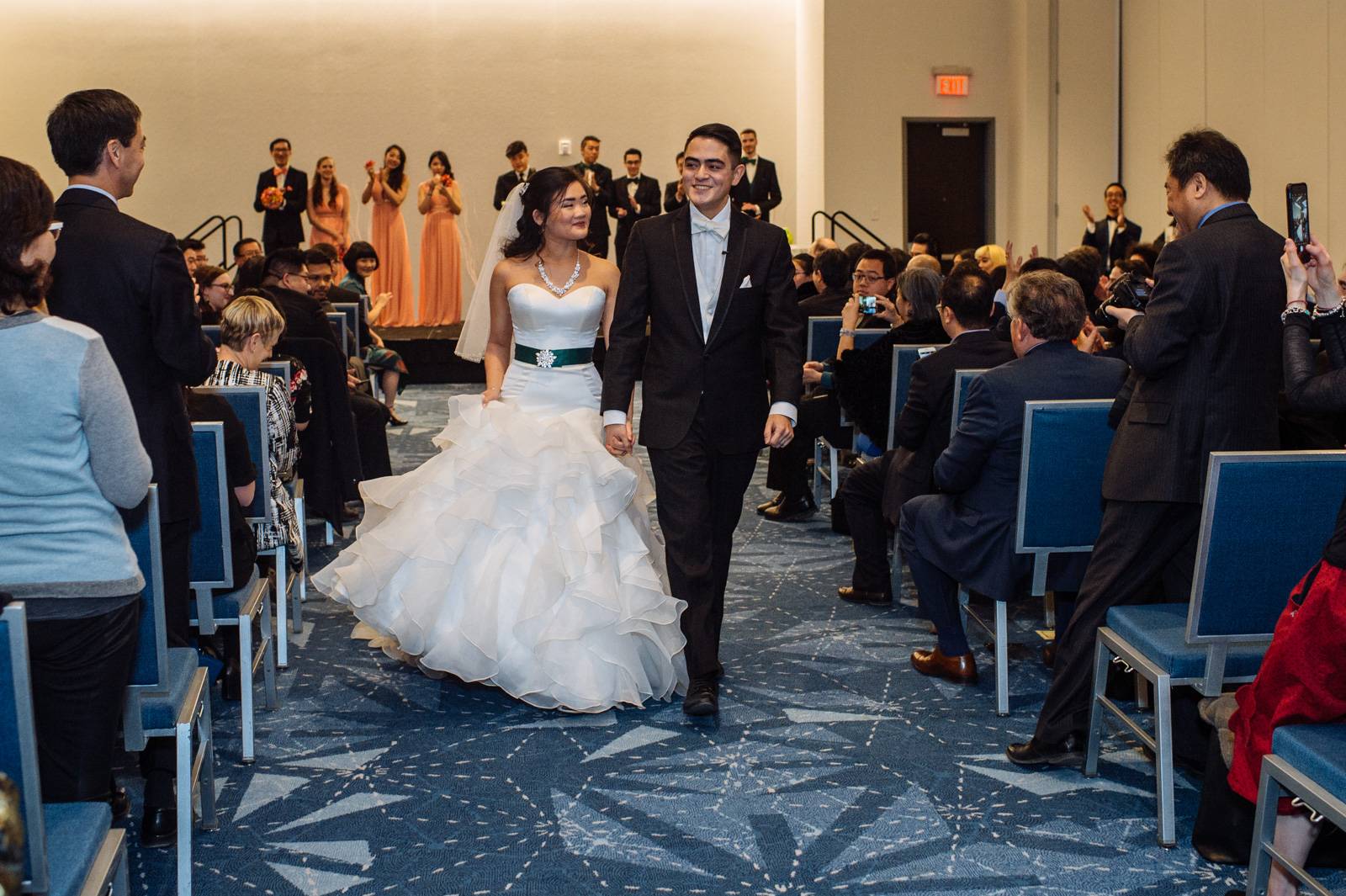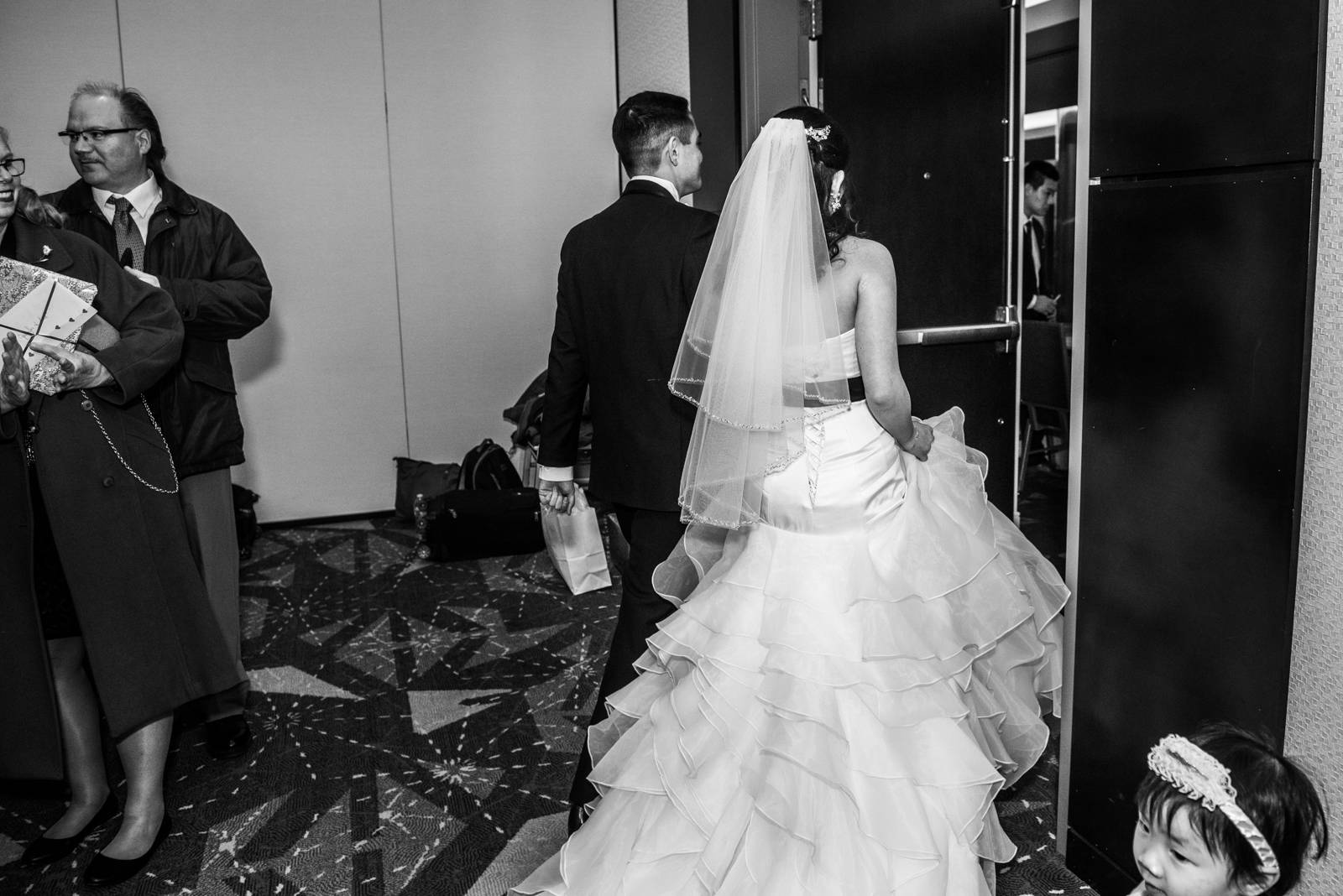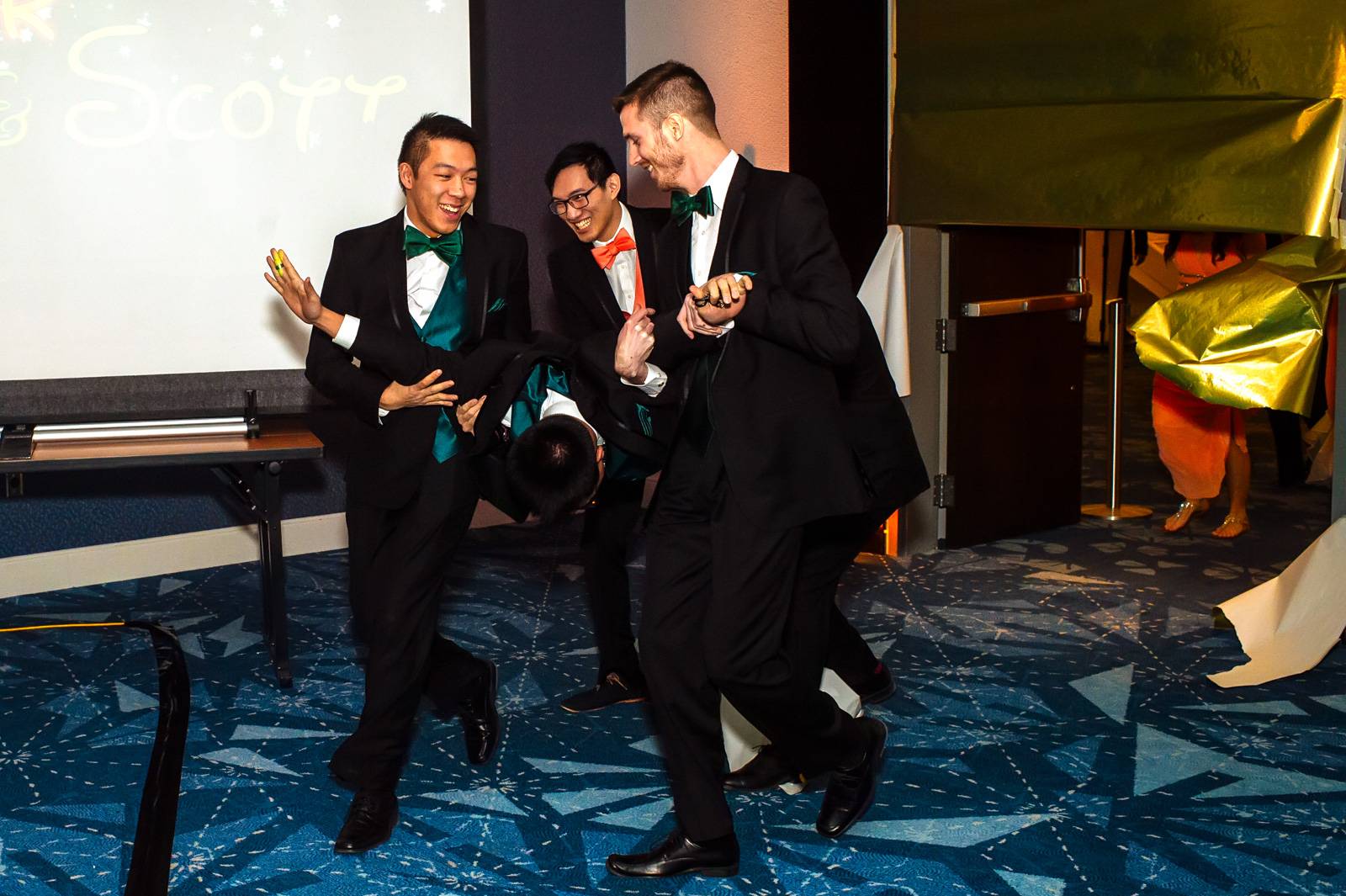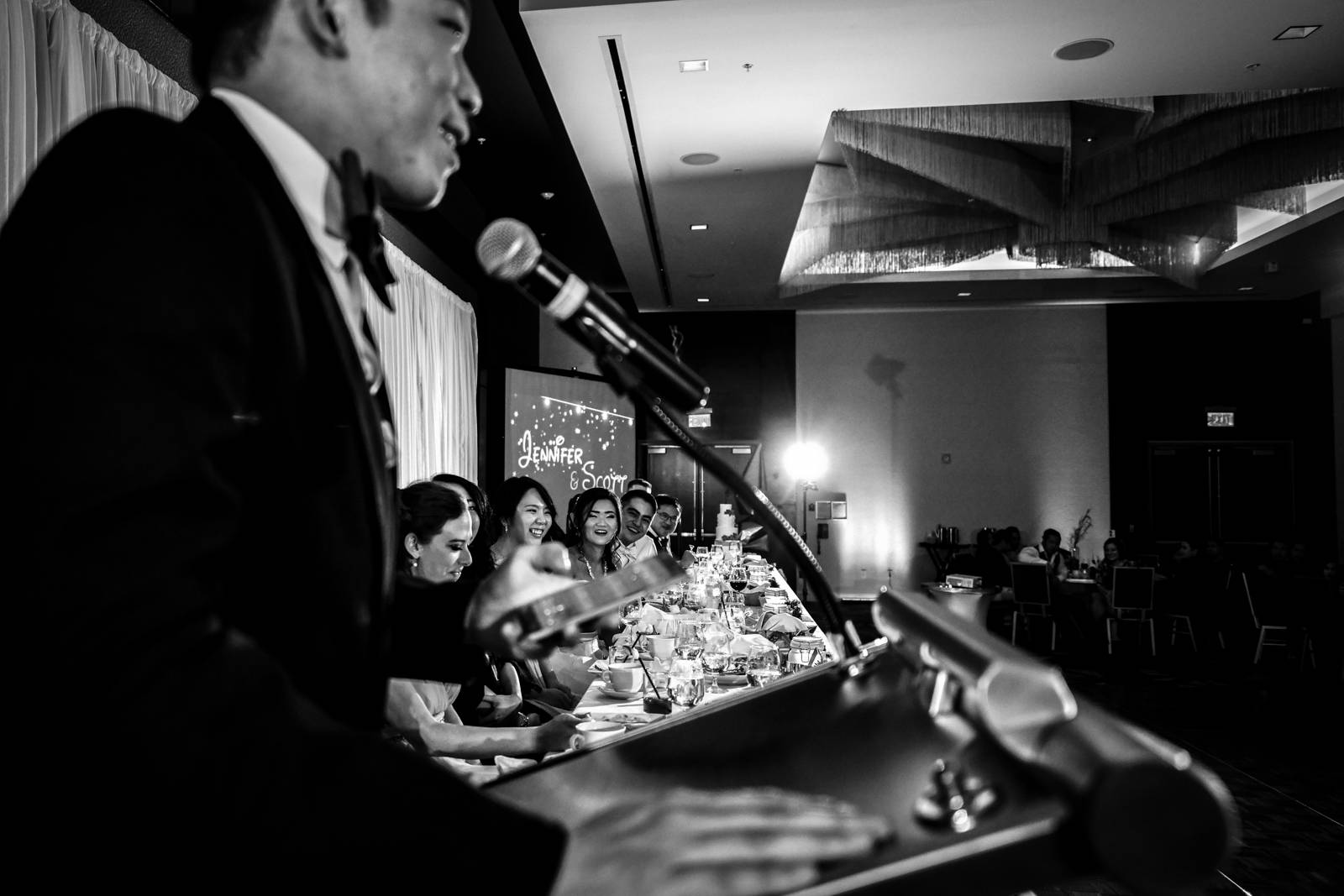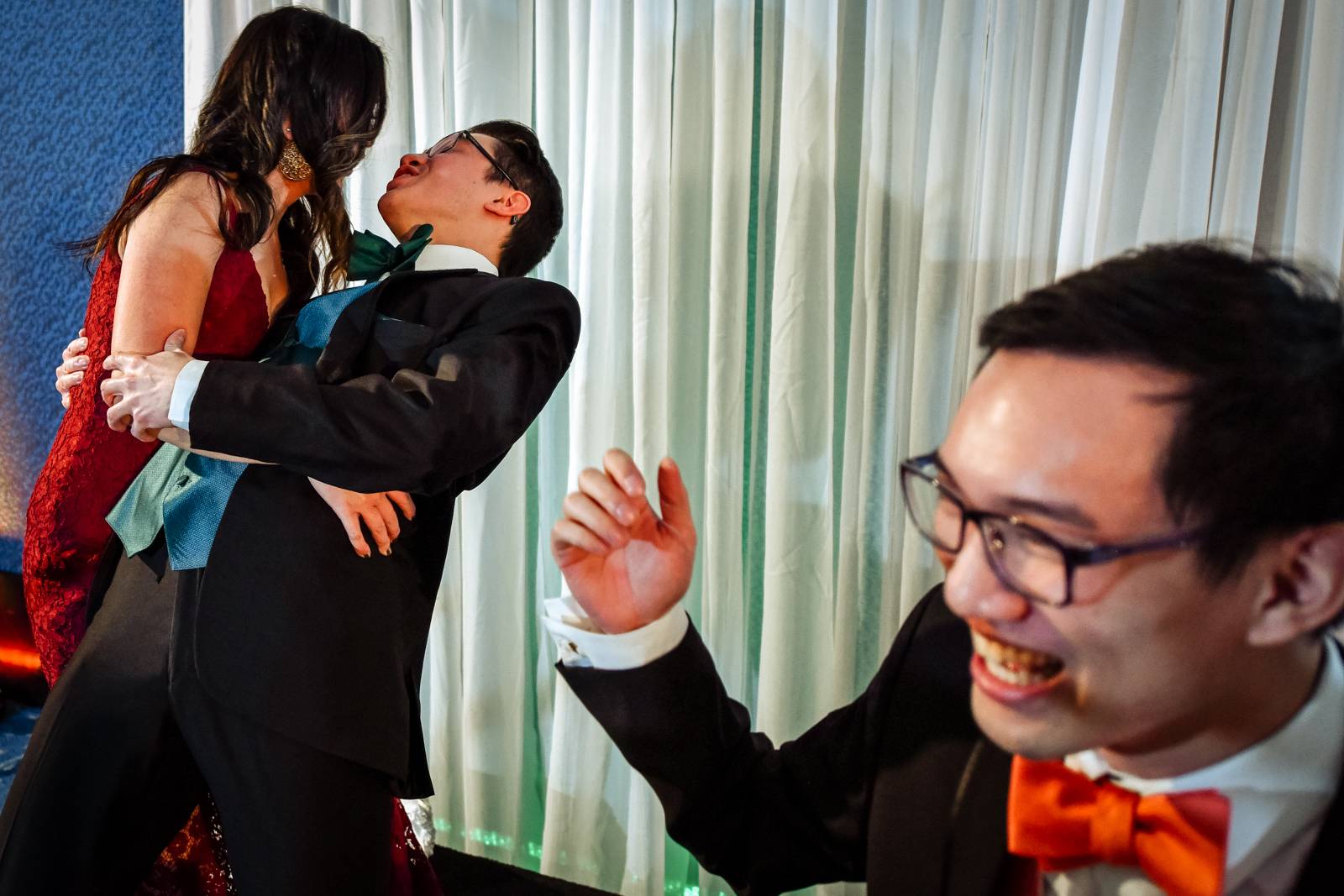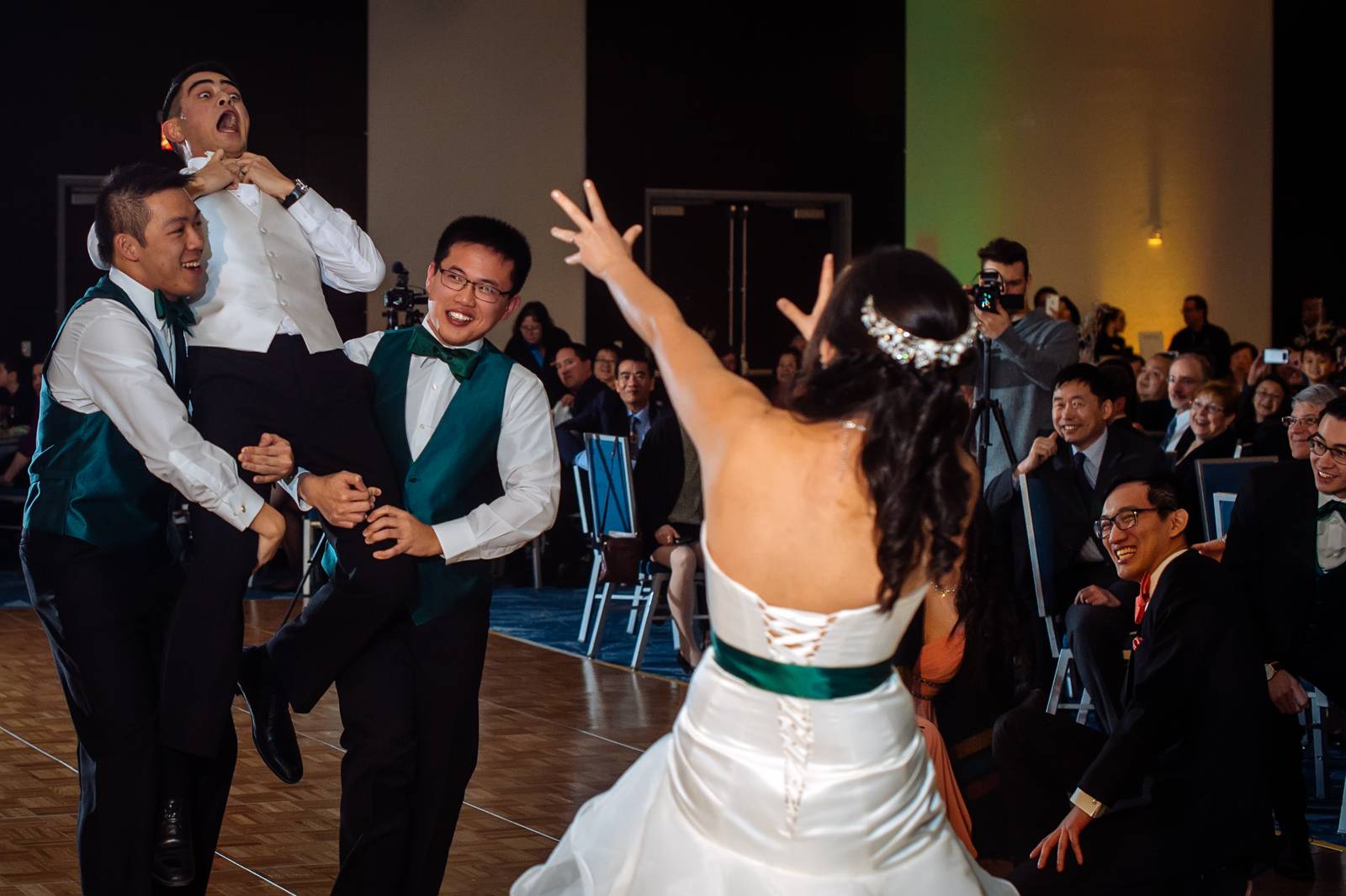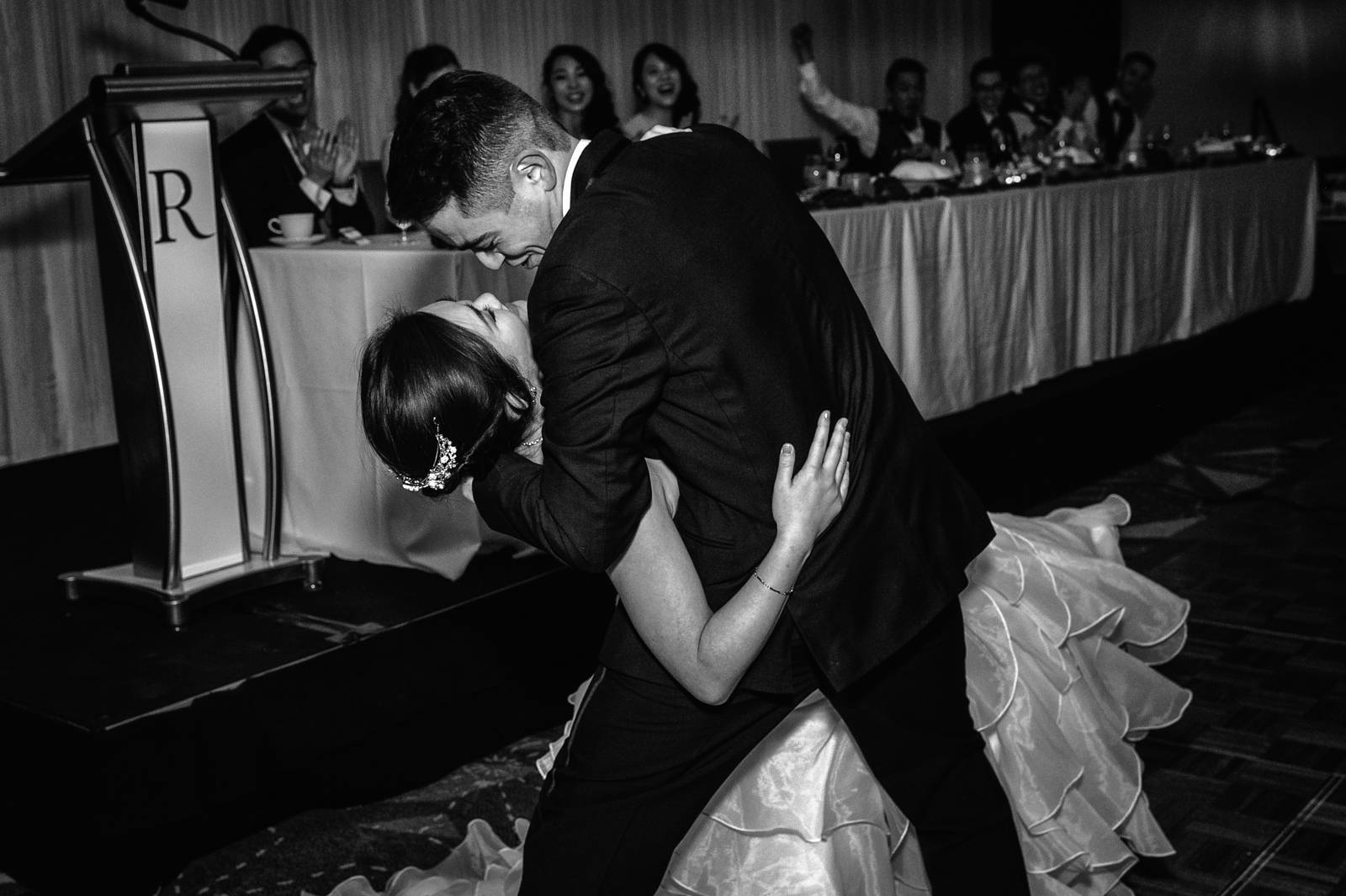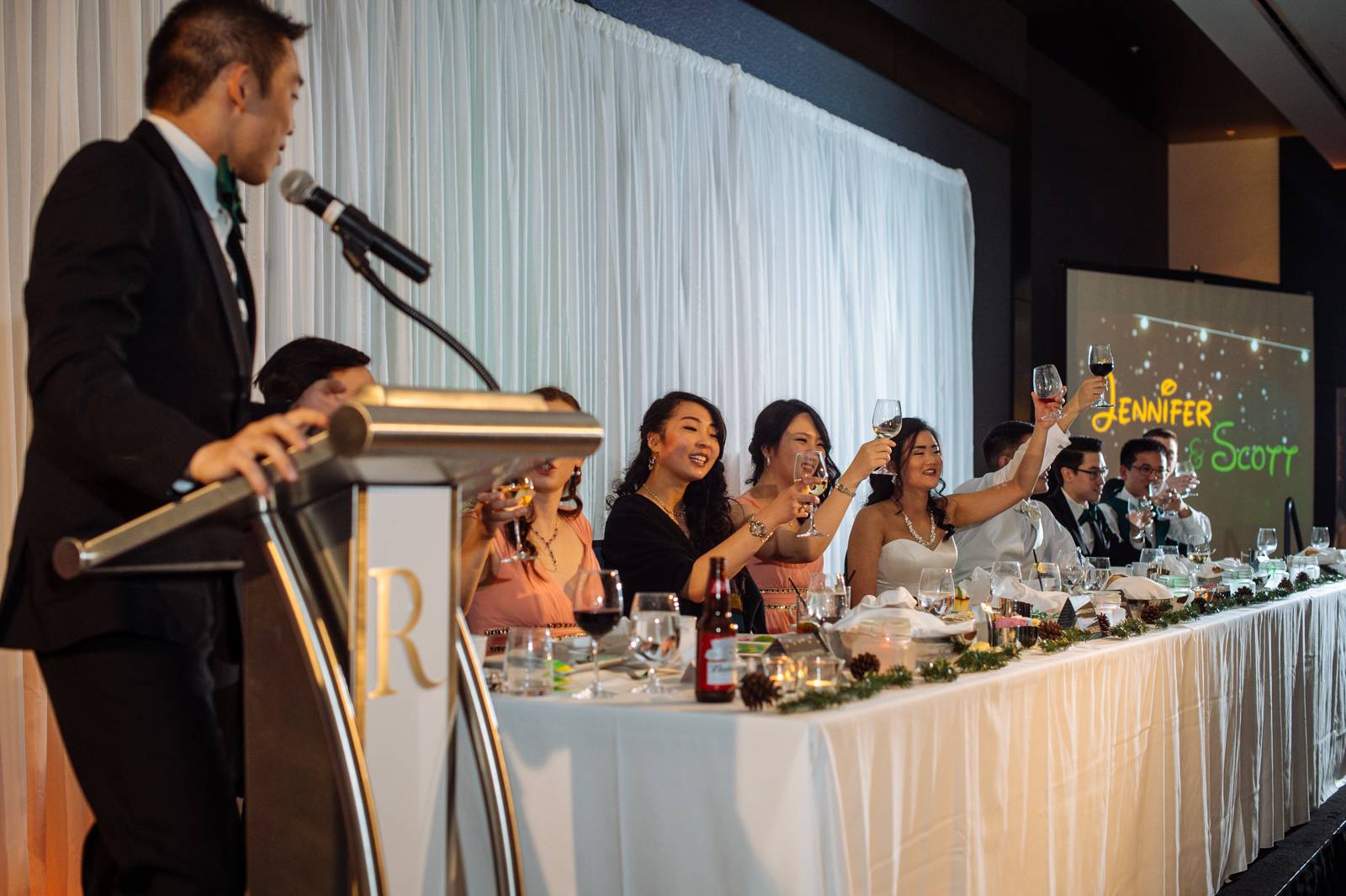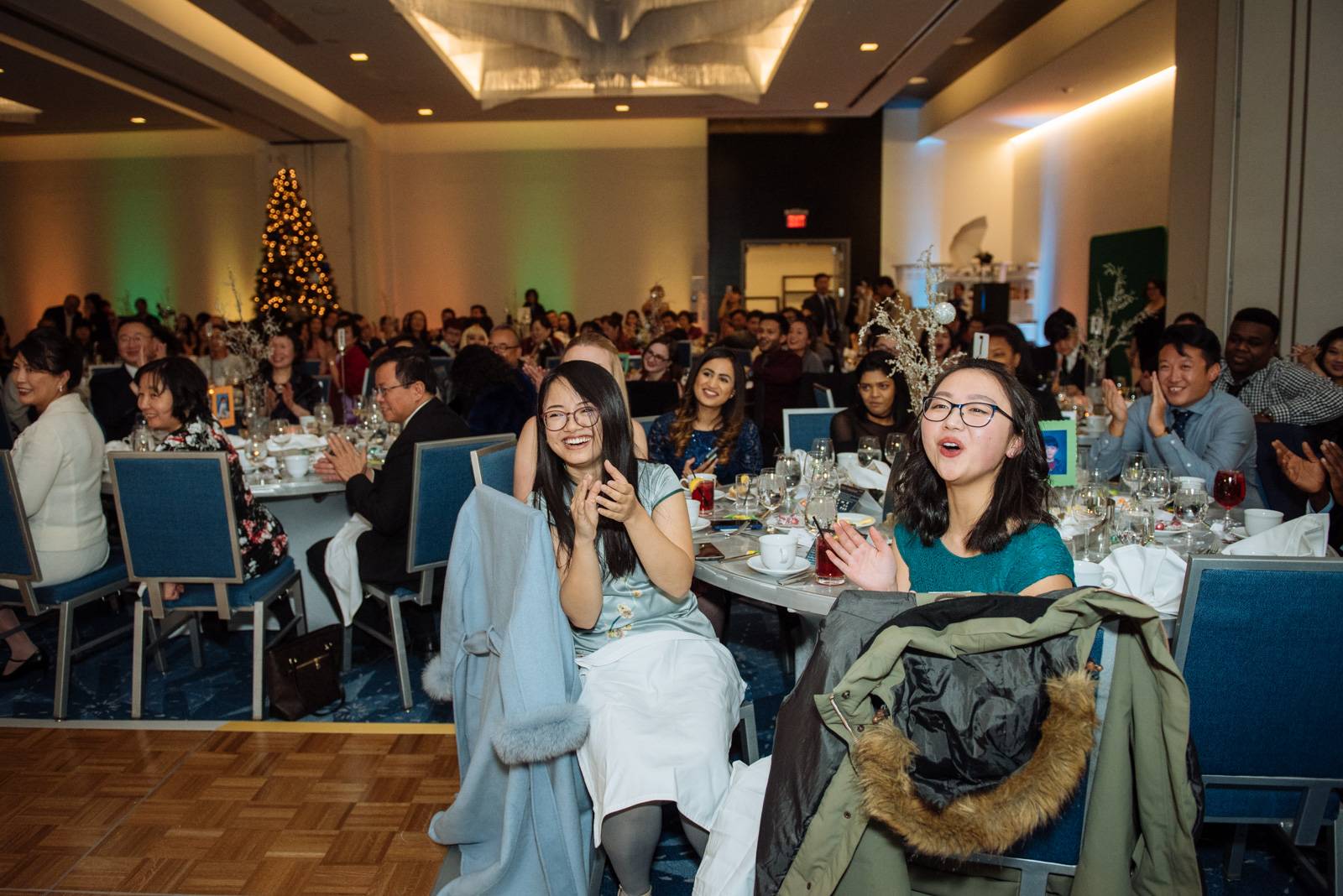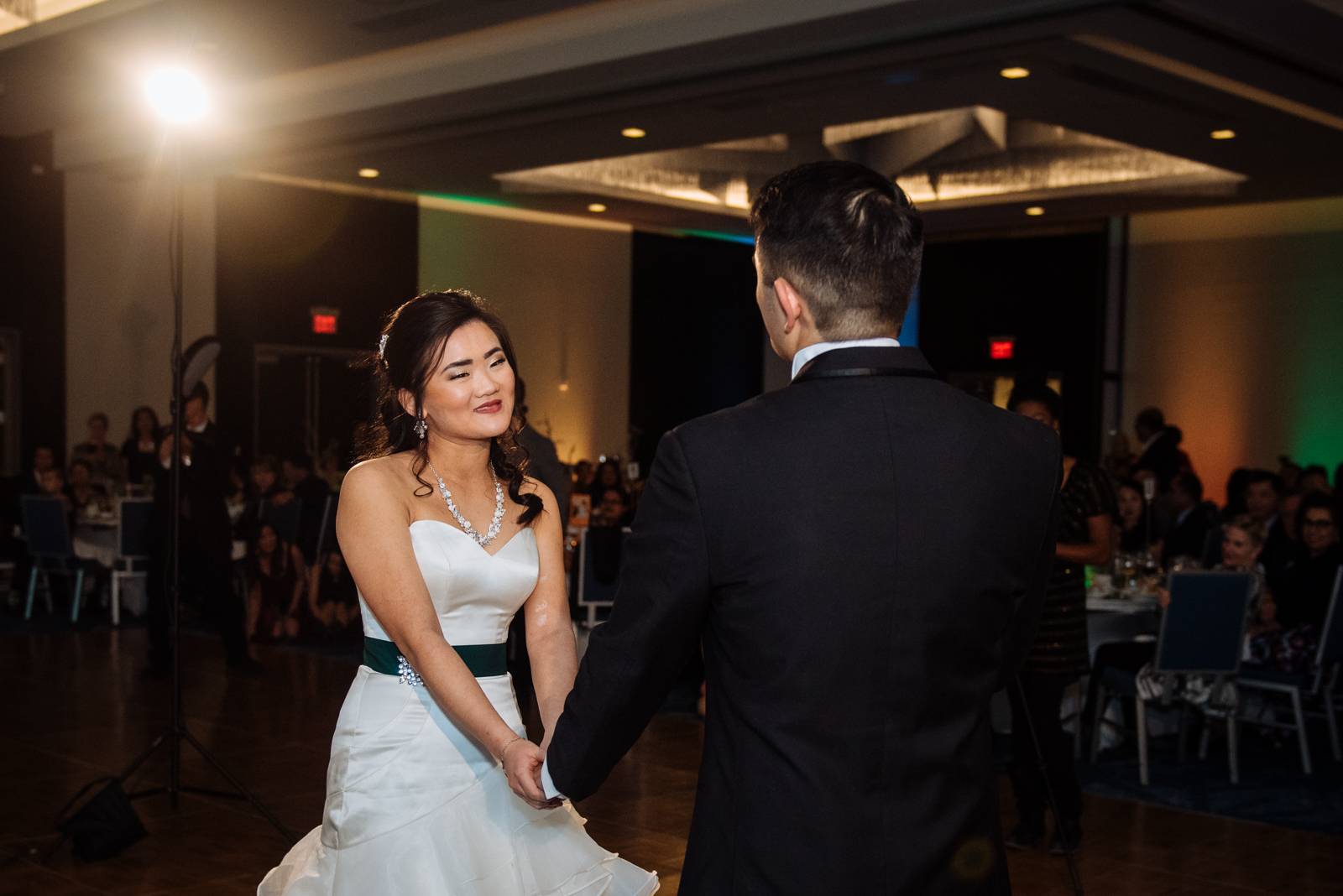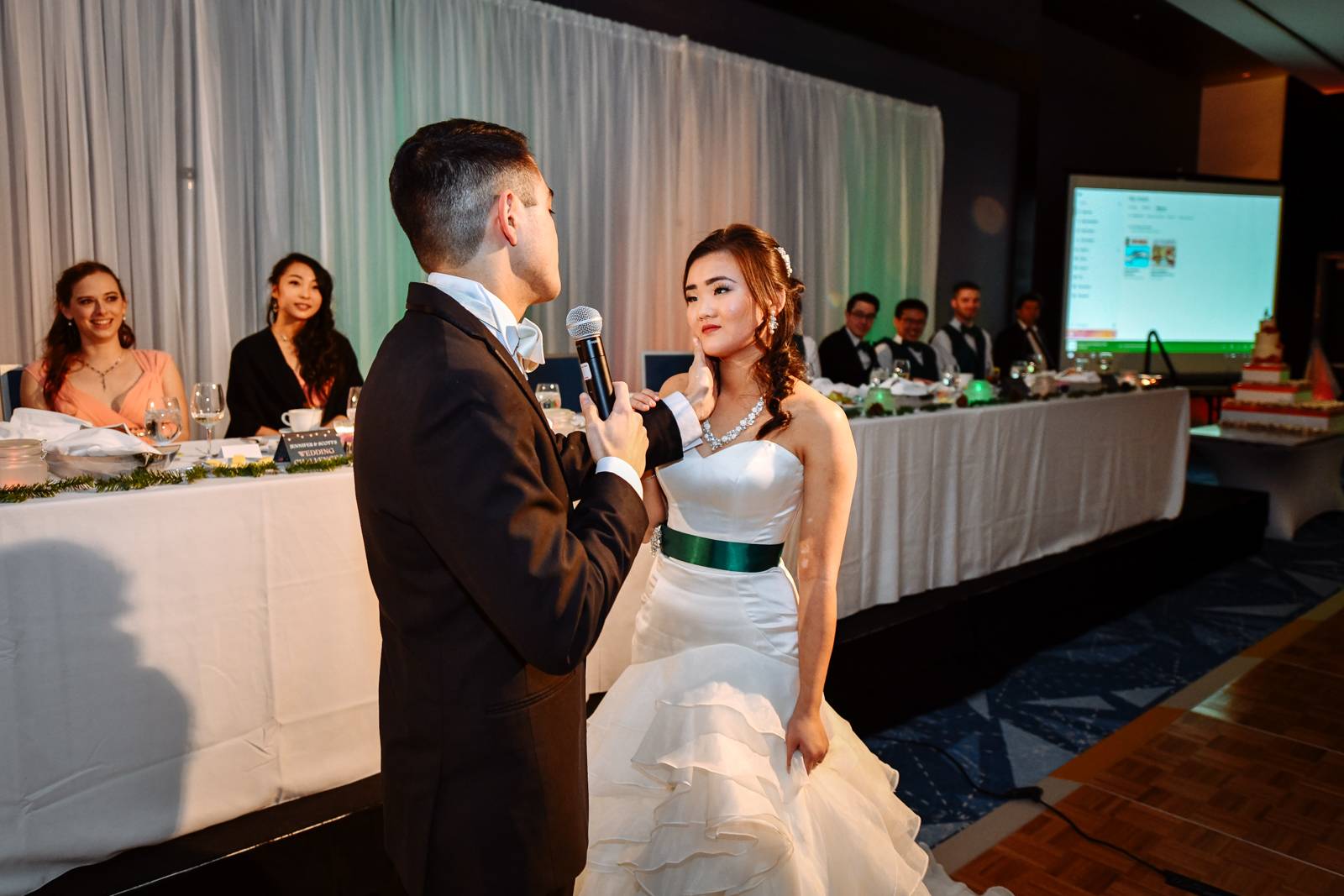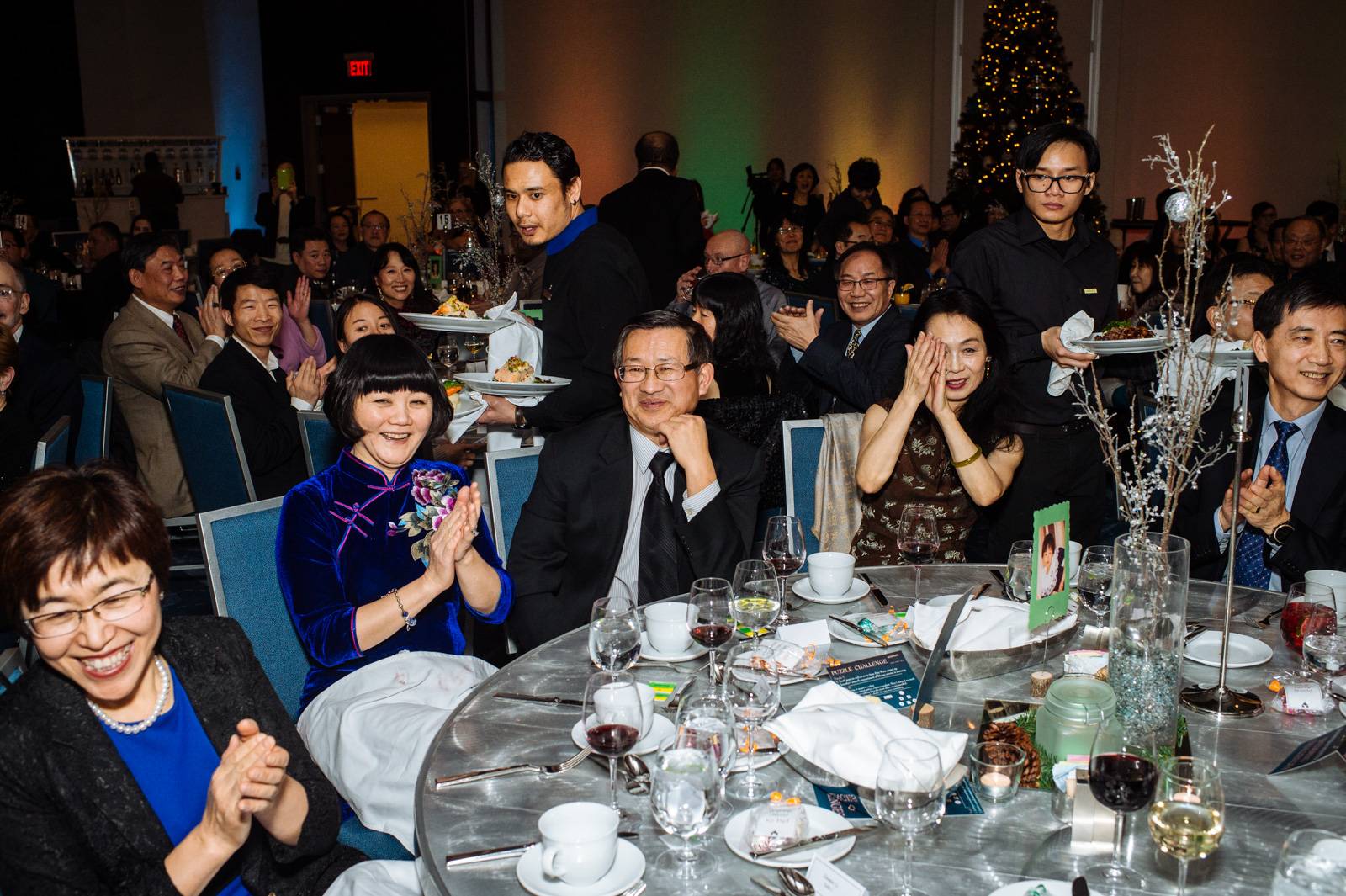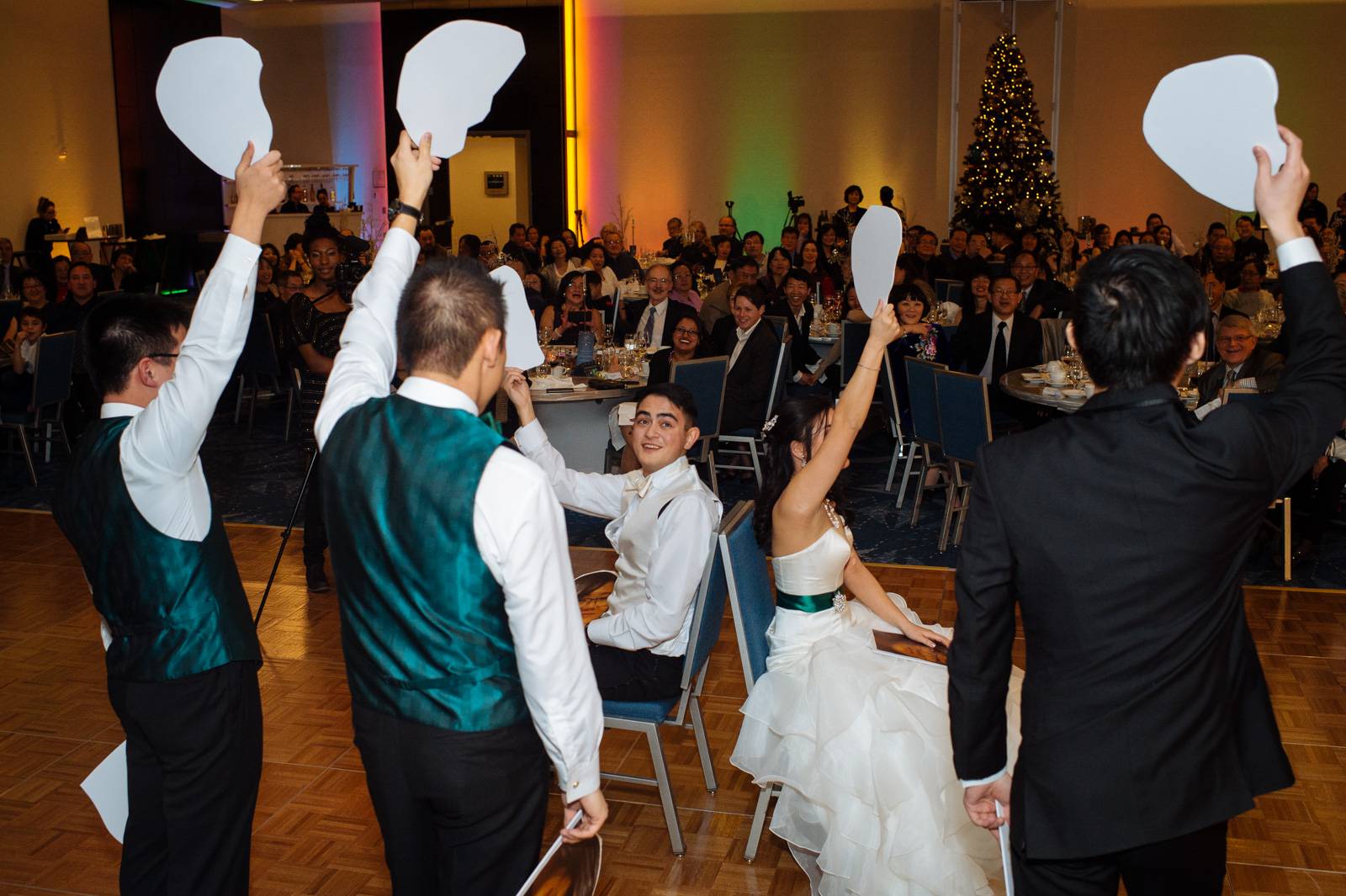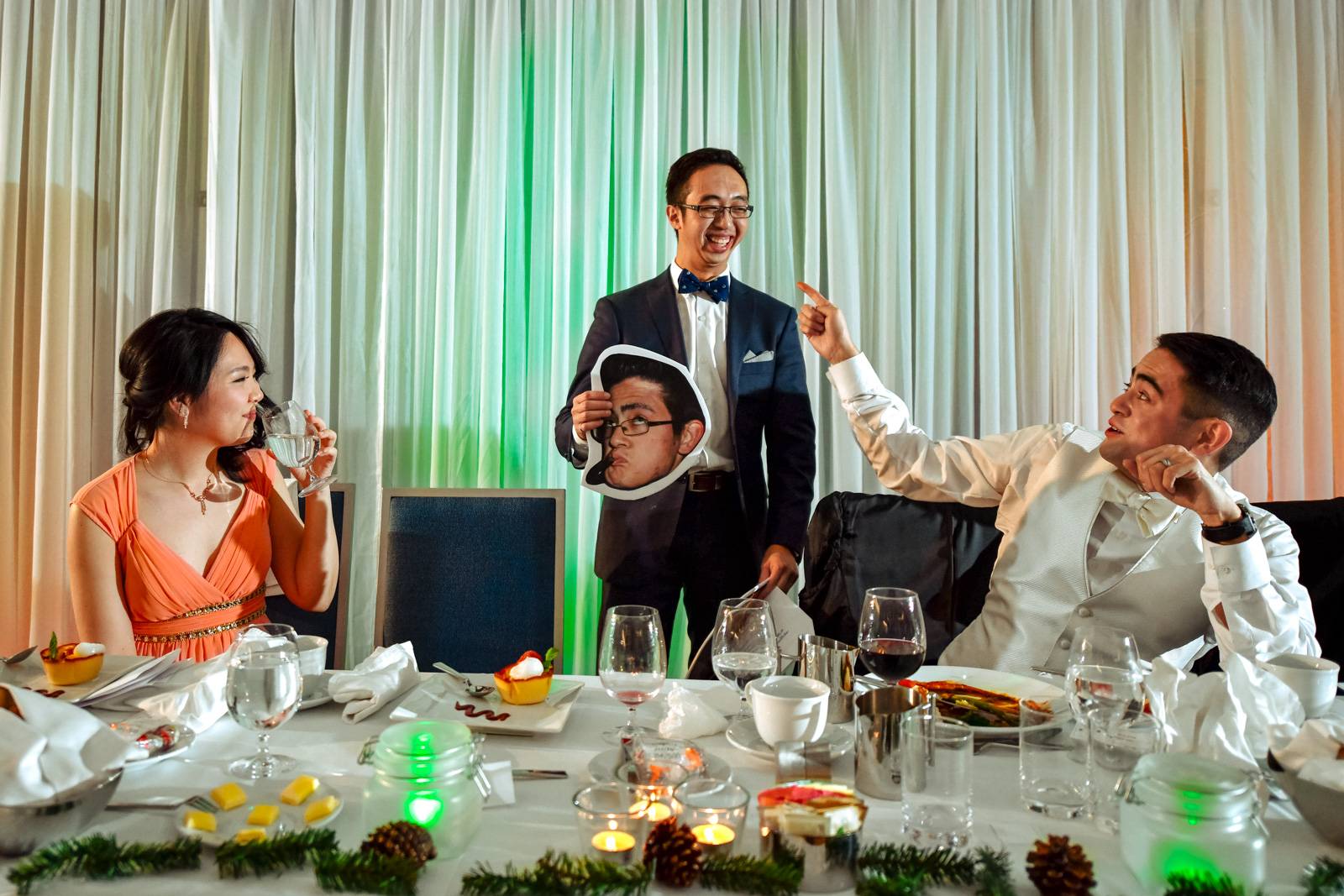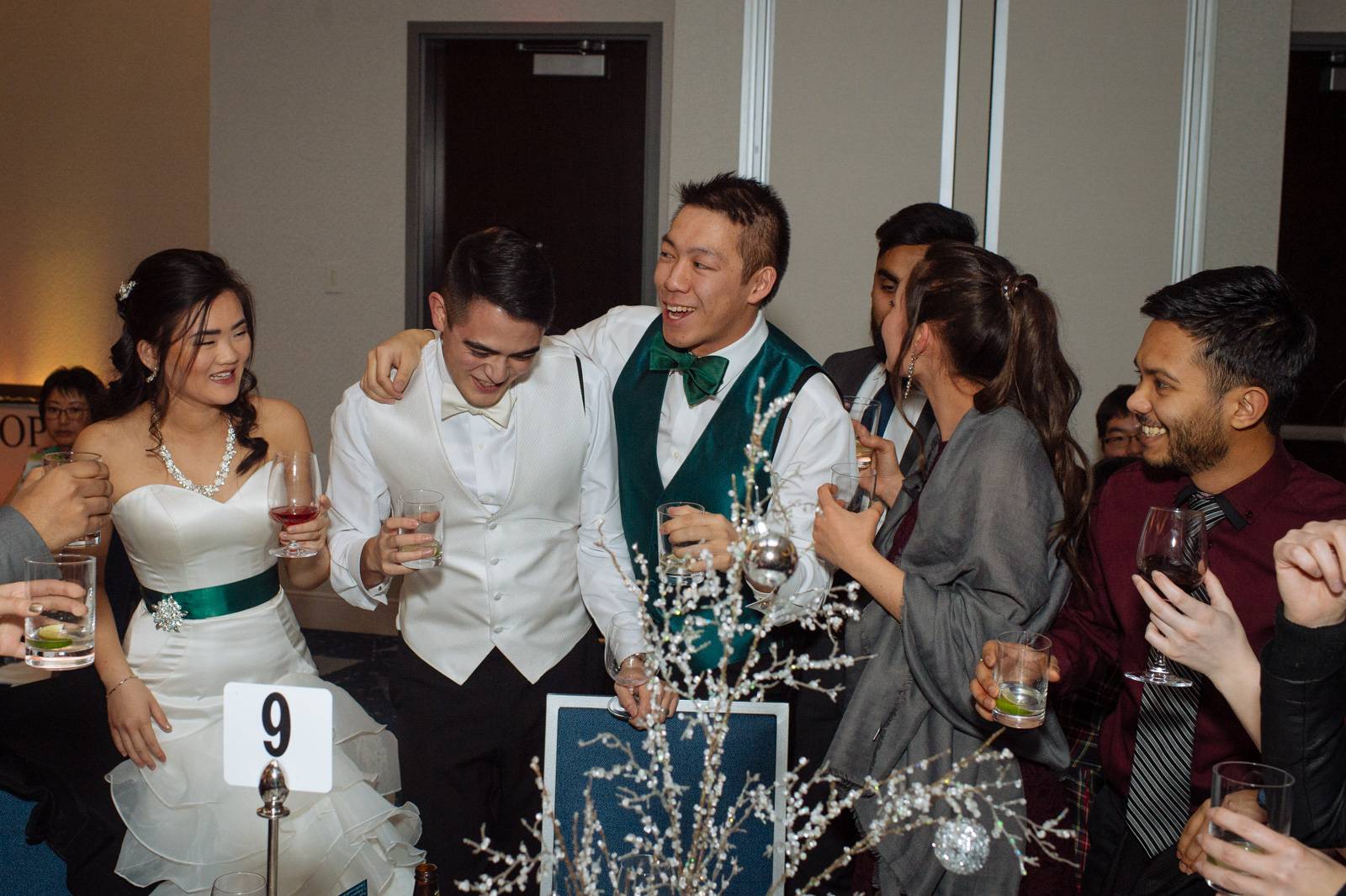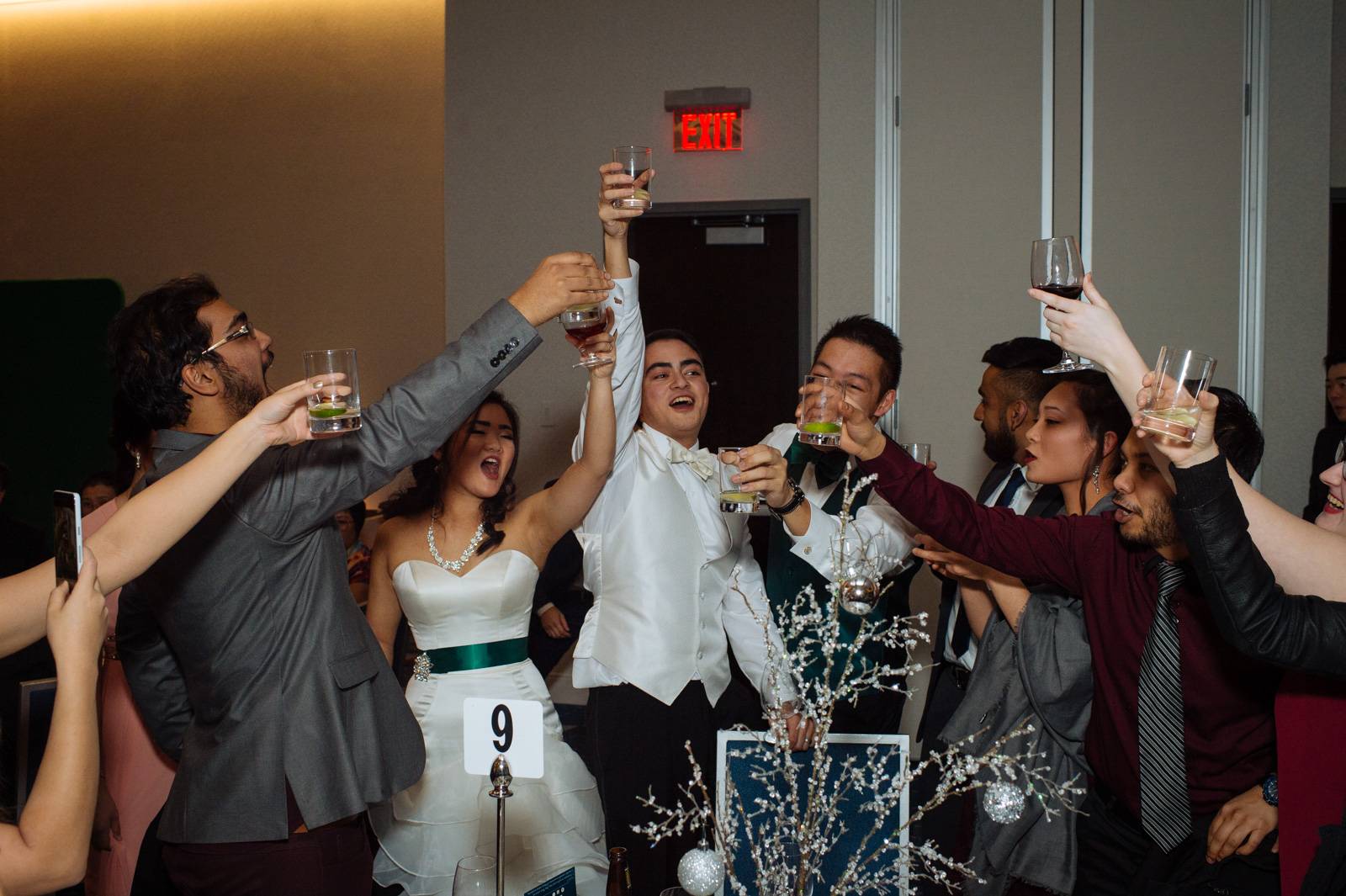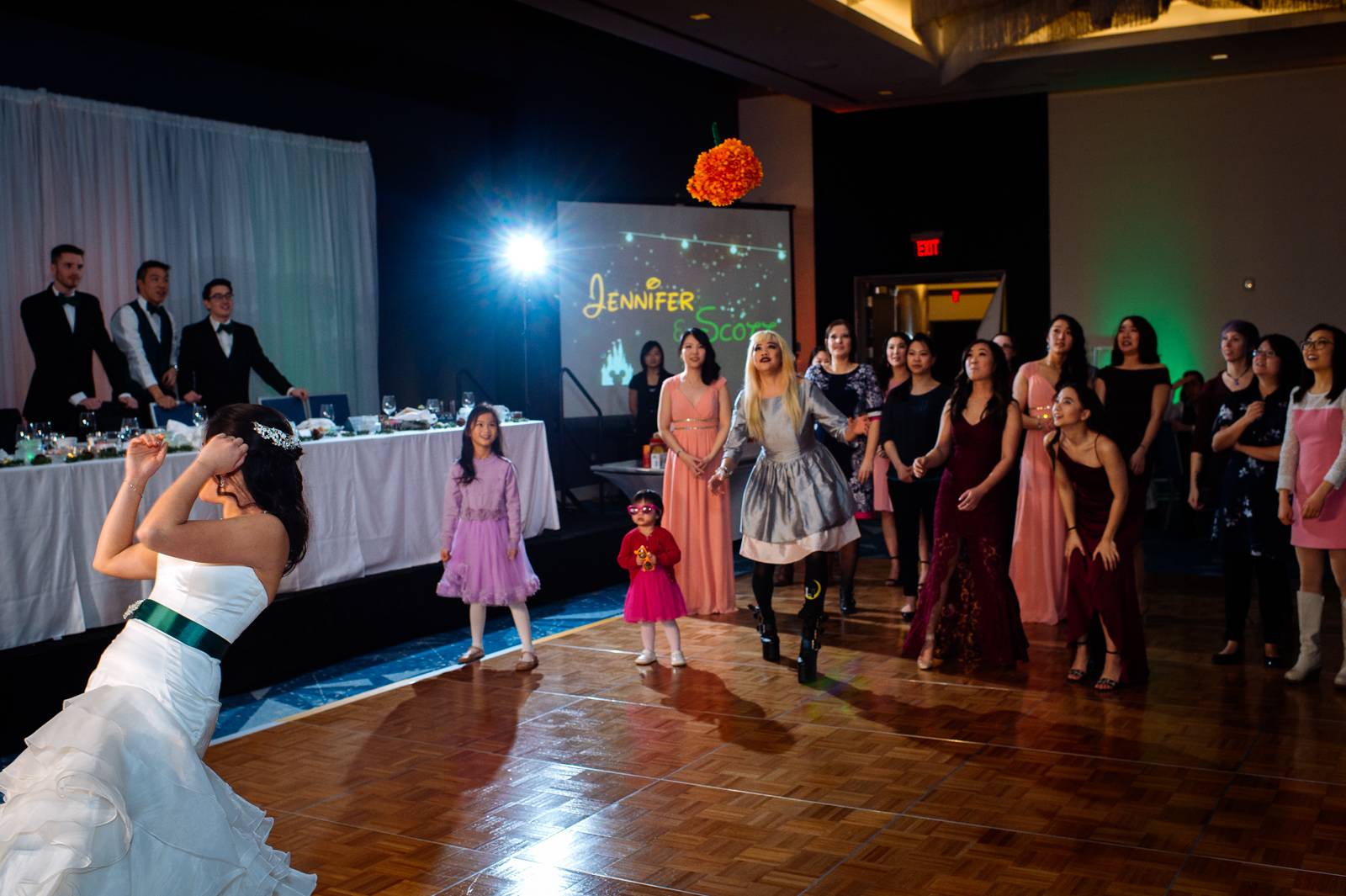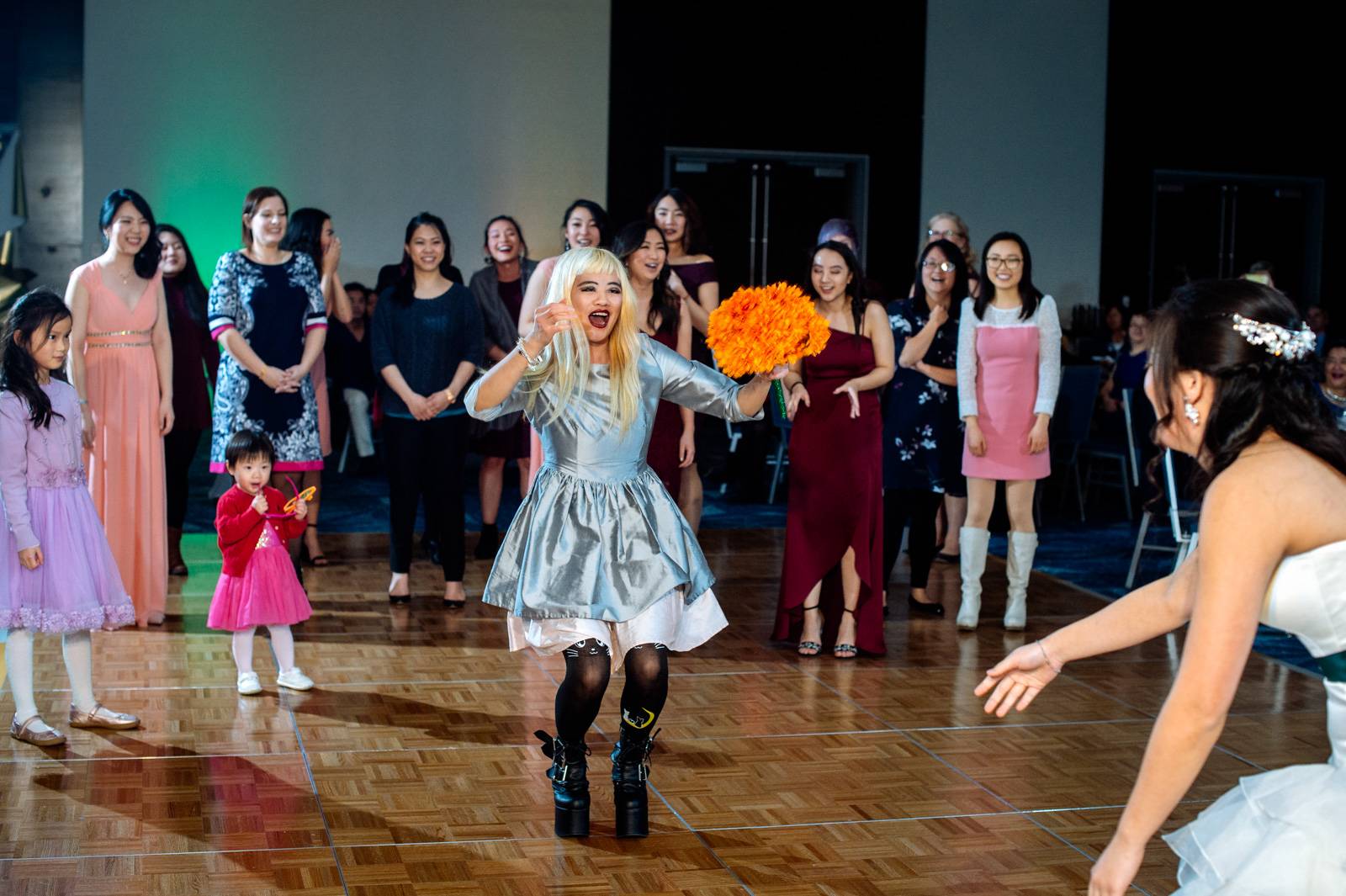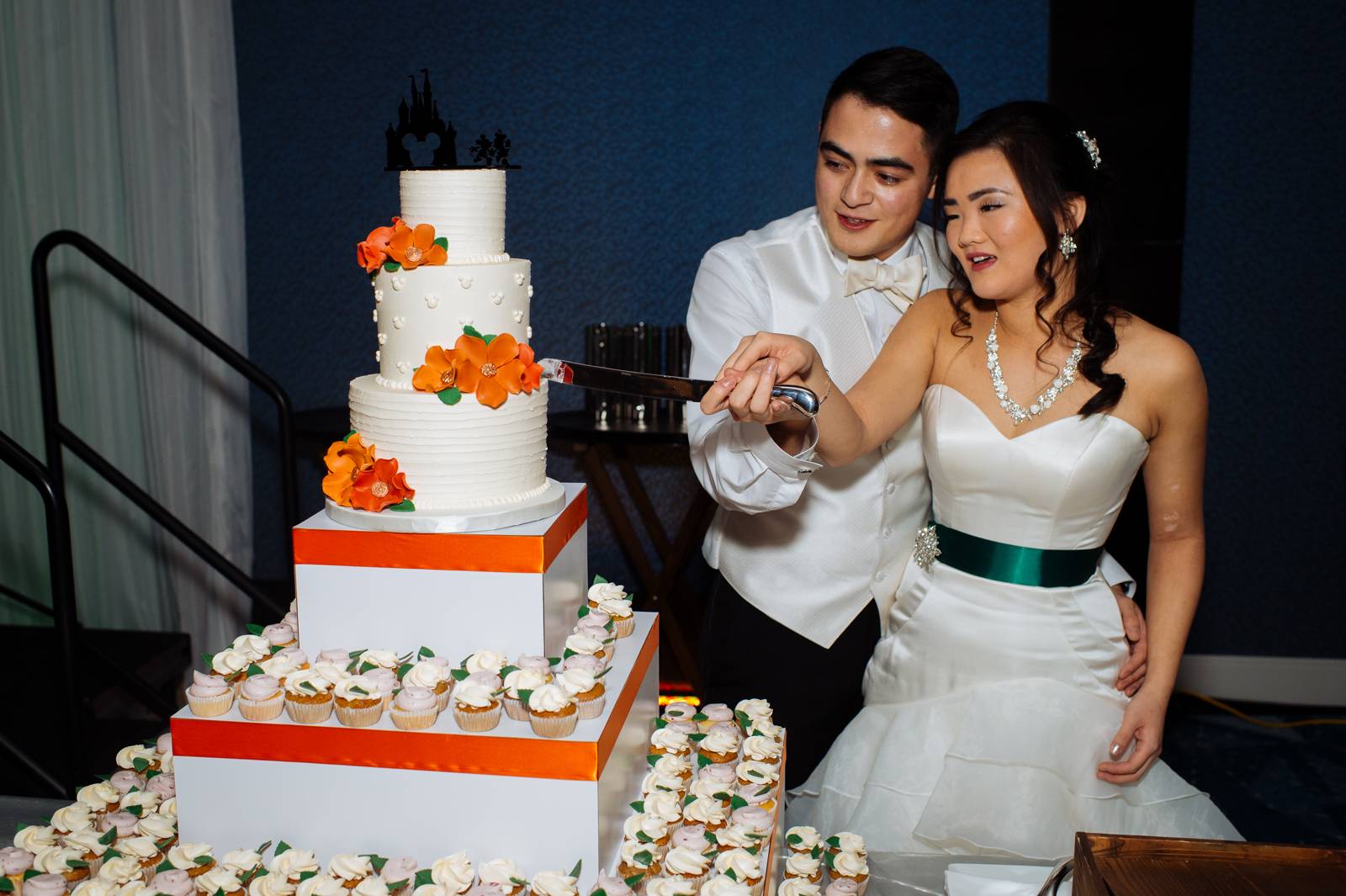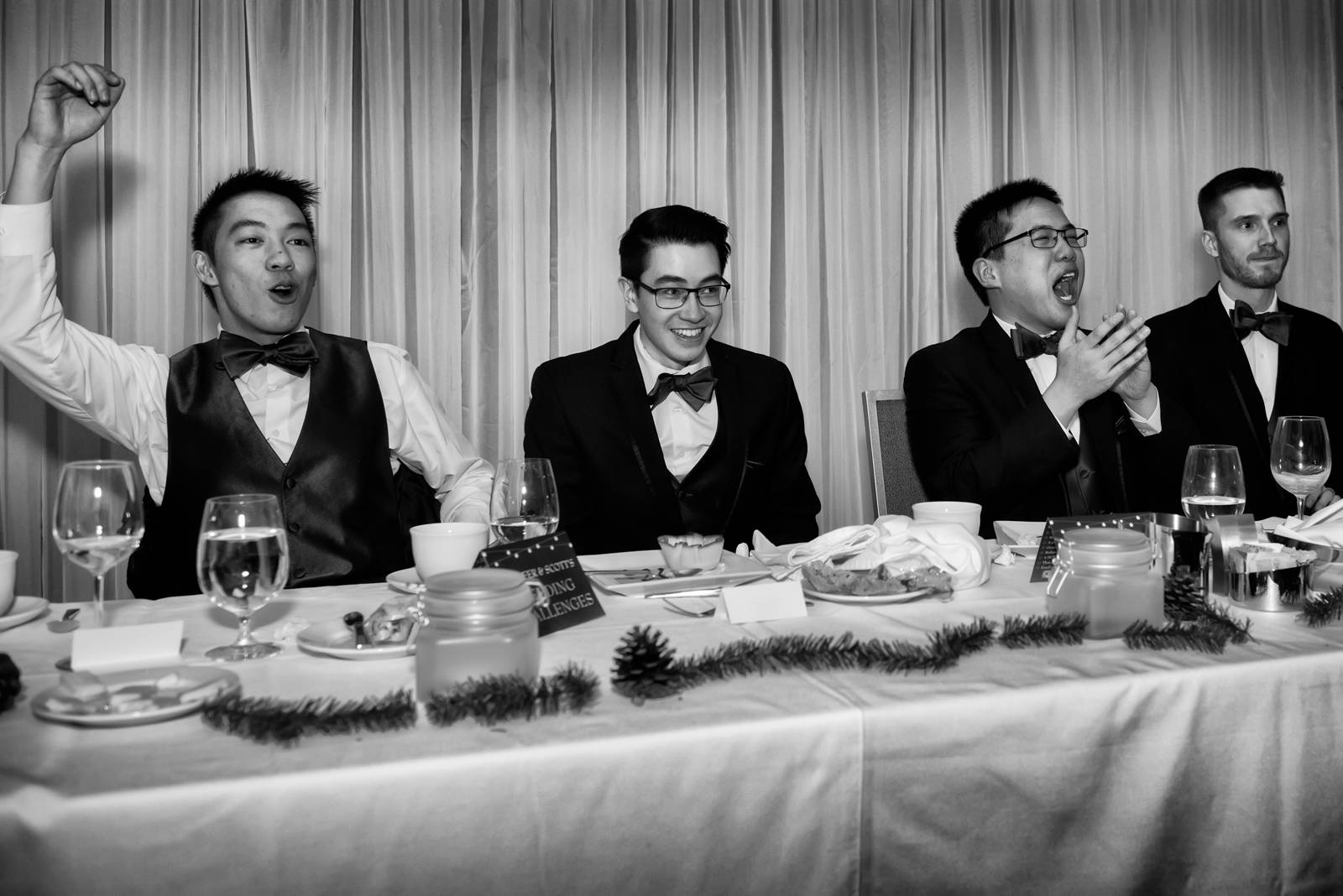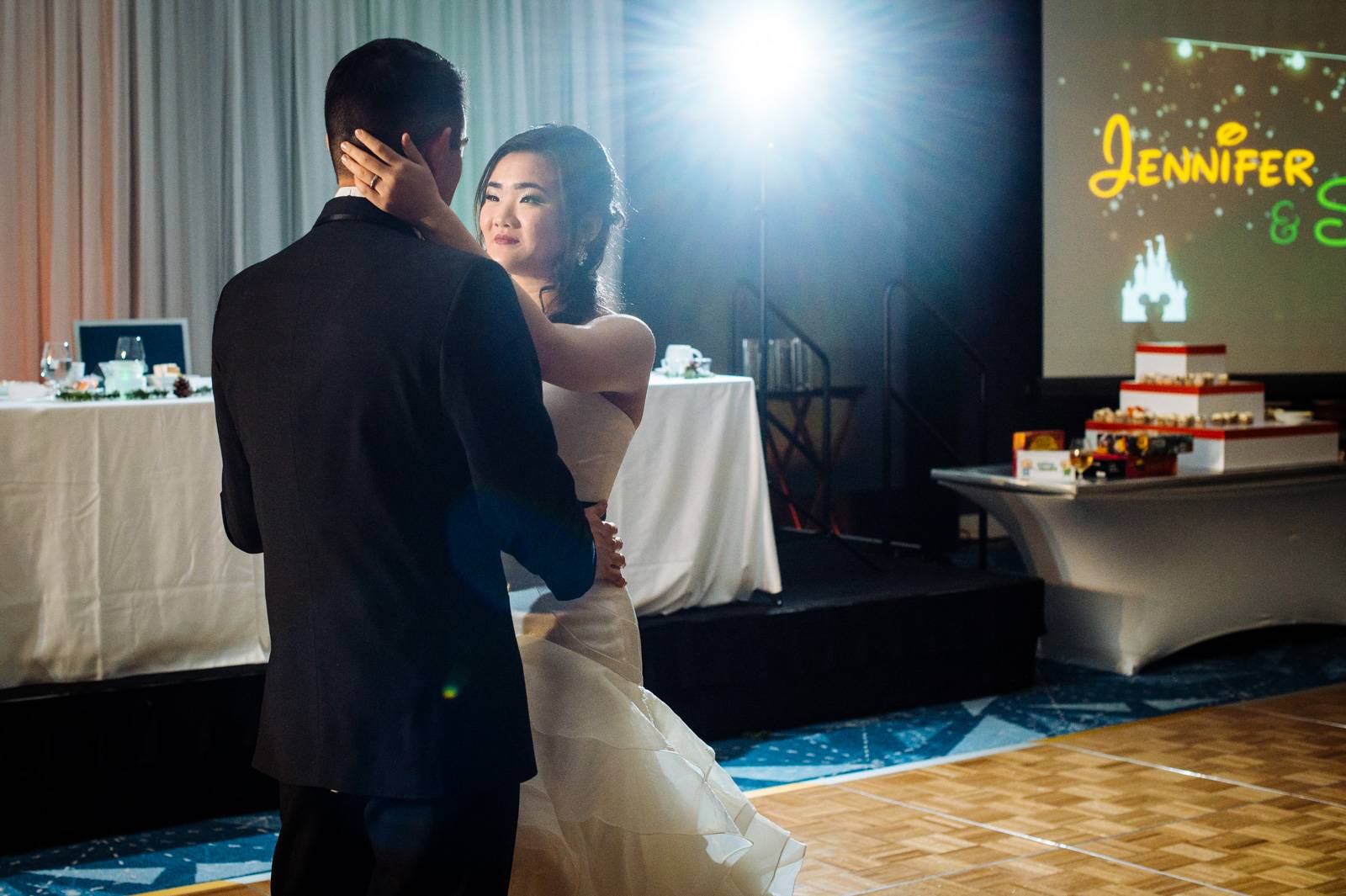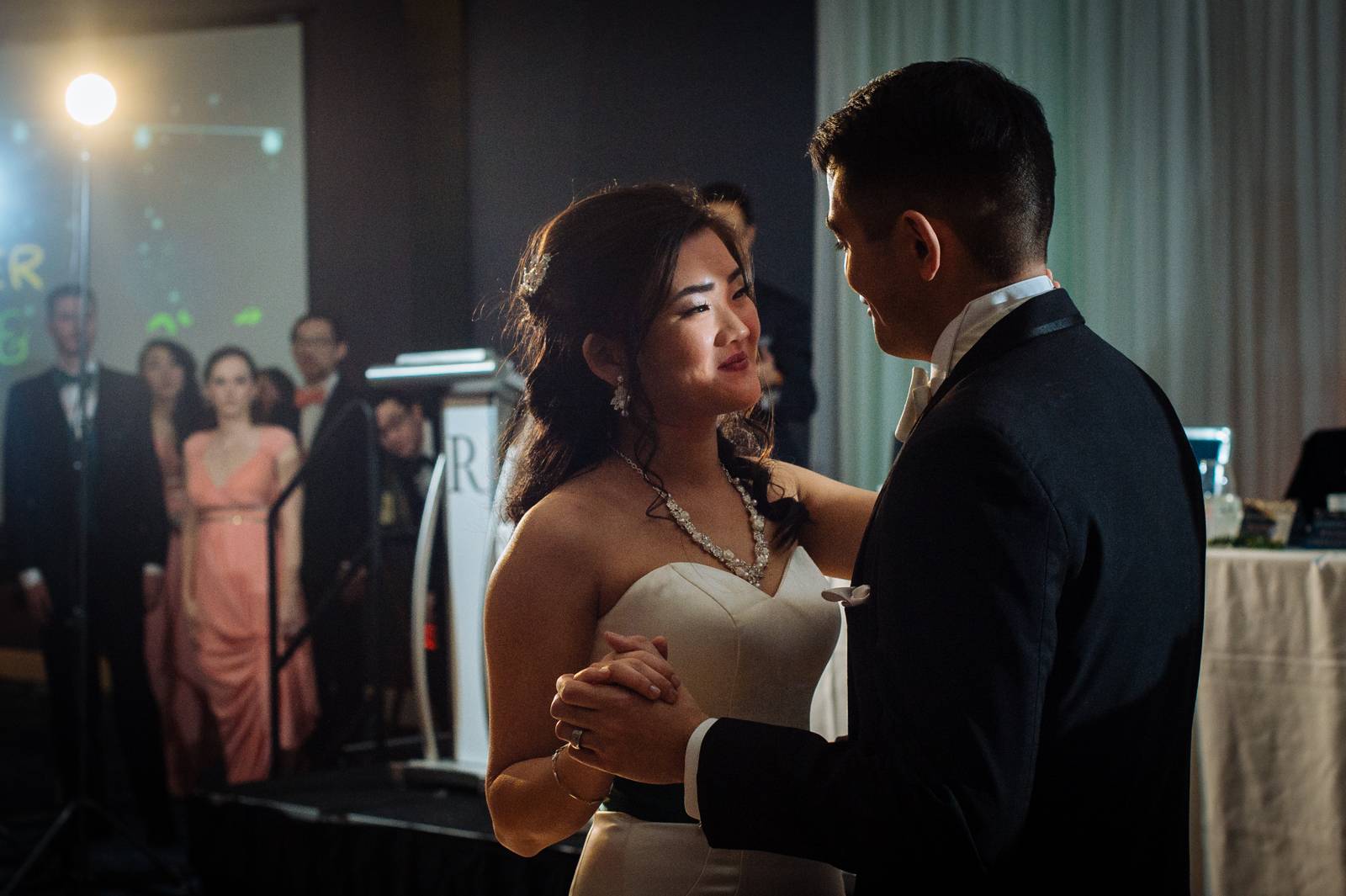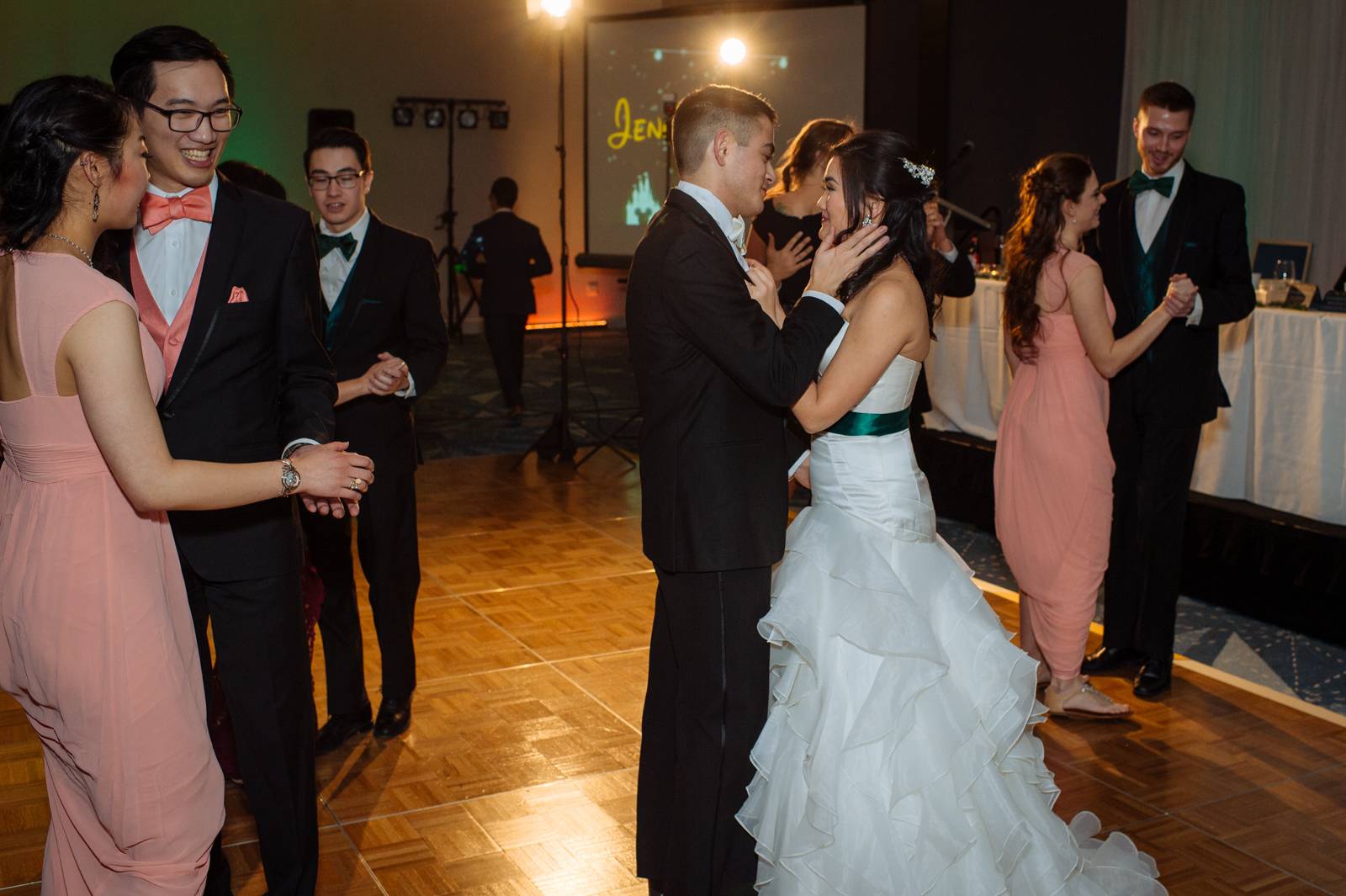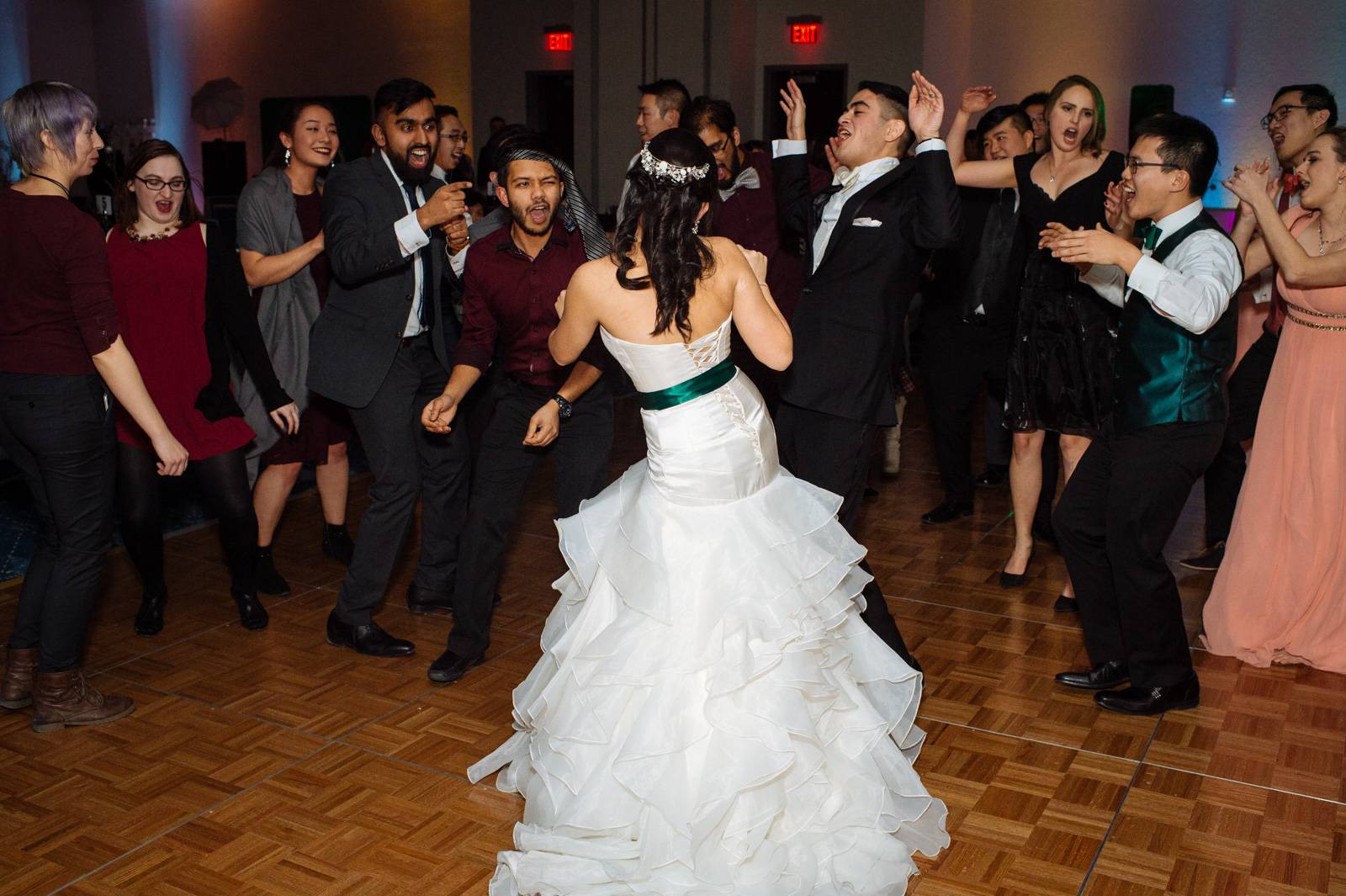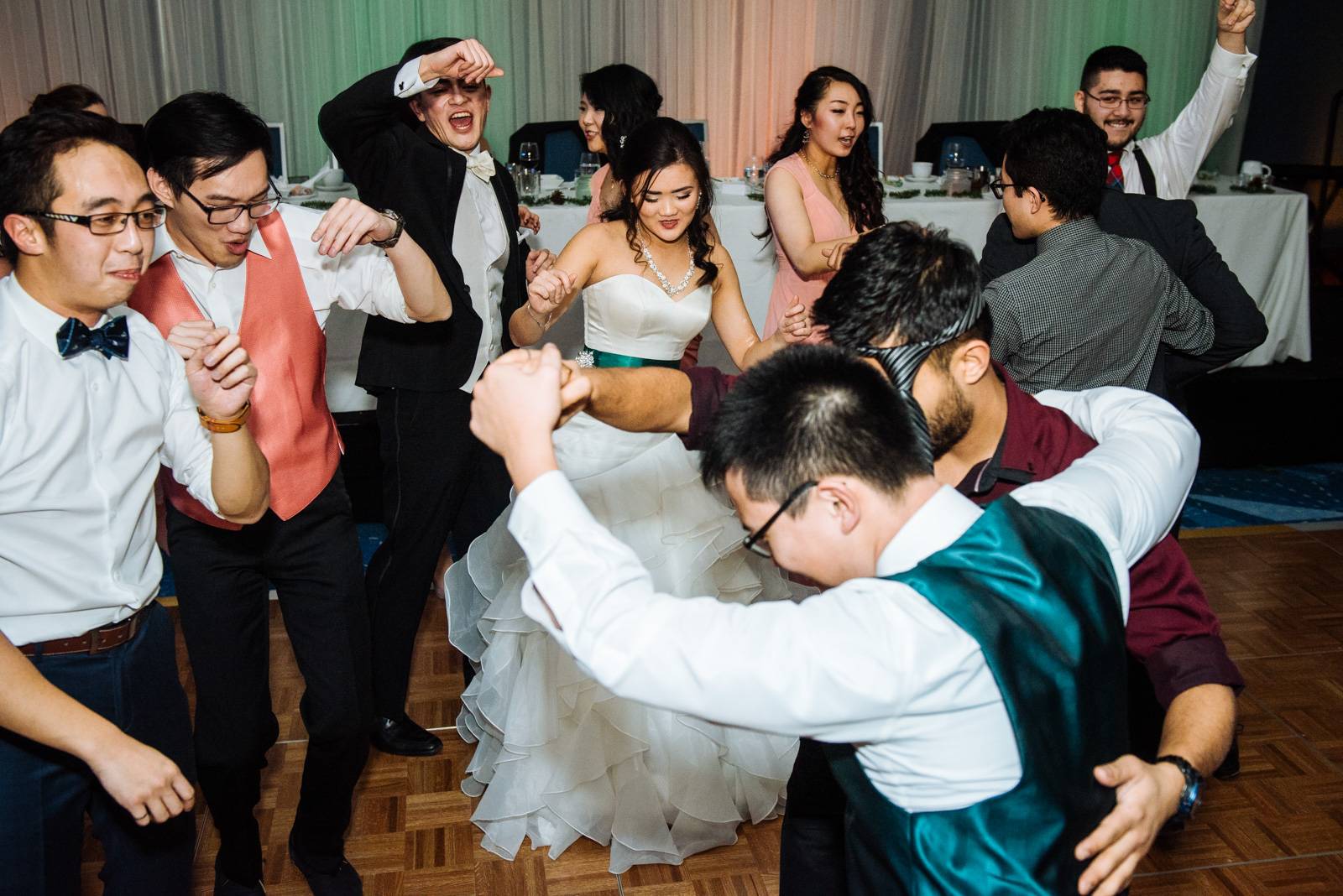 Other wonderful Vendors who made Scott and Jennifer's wedding Day beautiful and special!
Cake Artist talented Cake Couture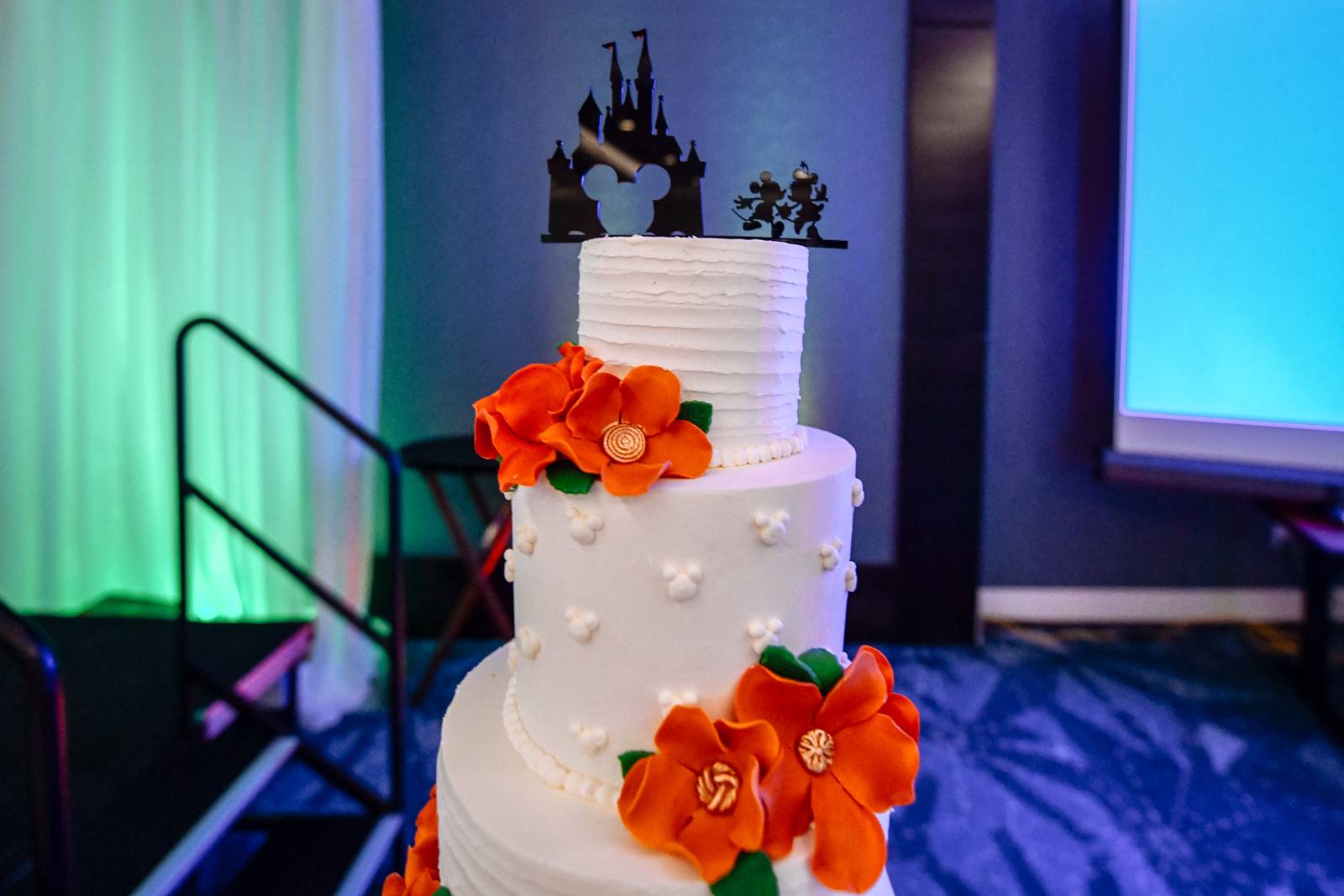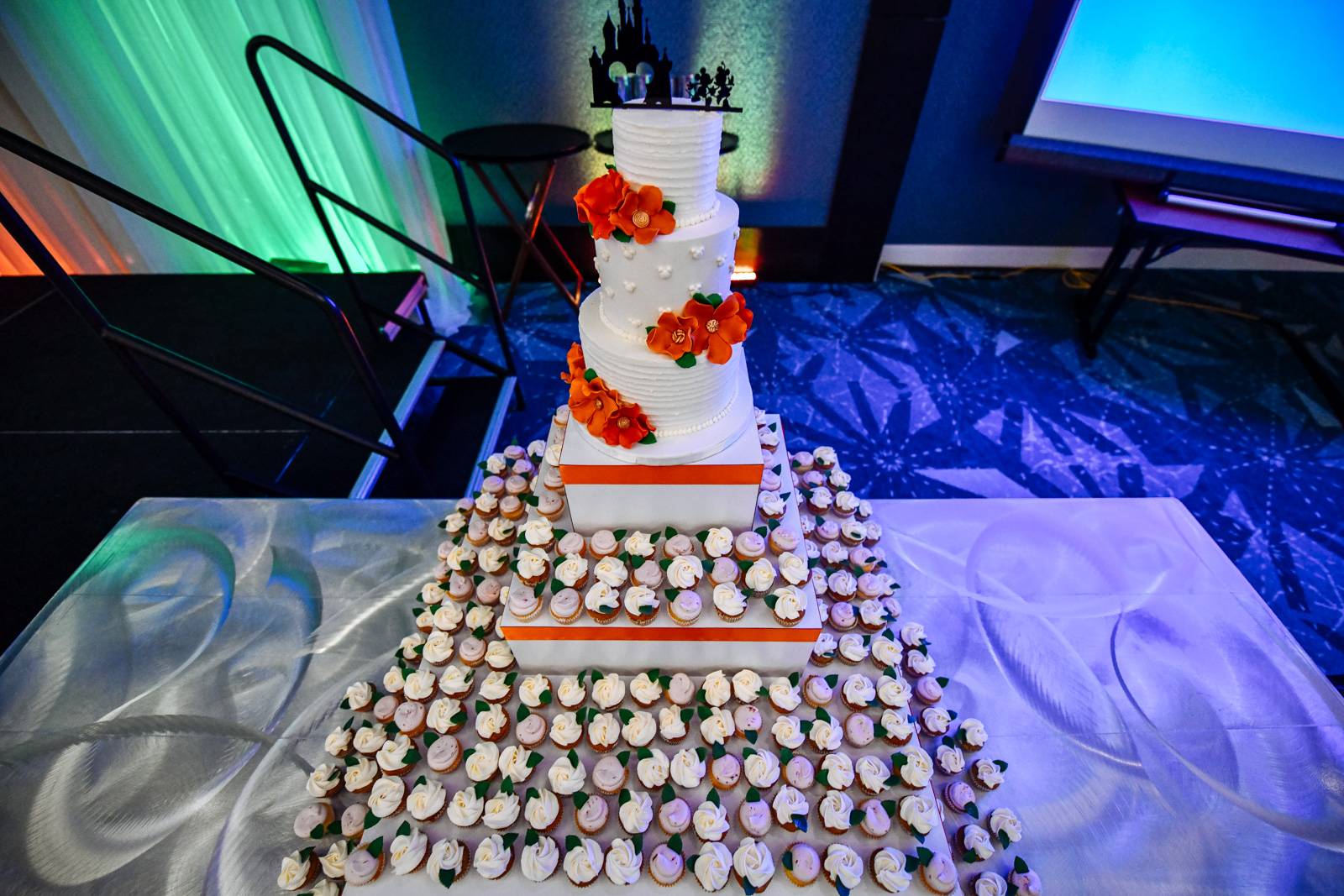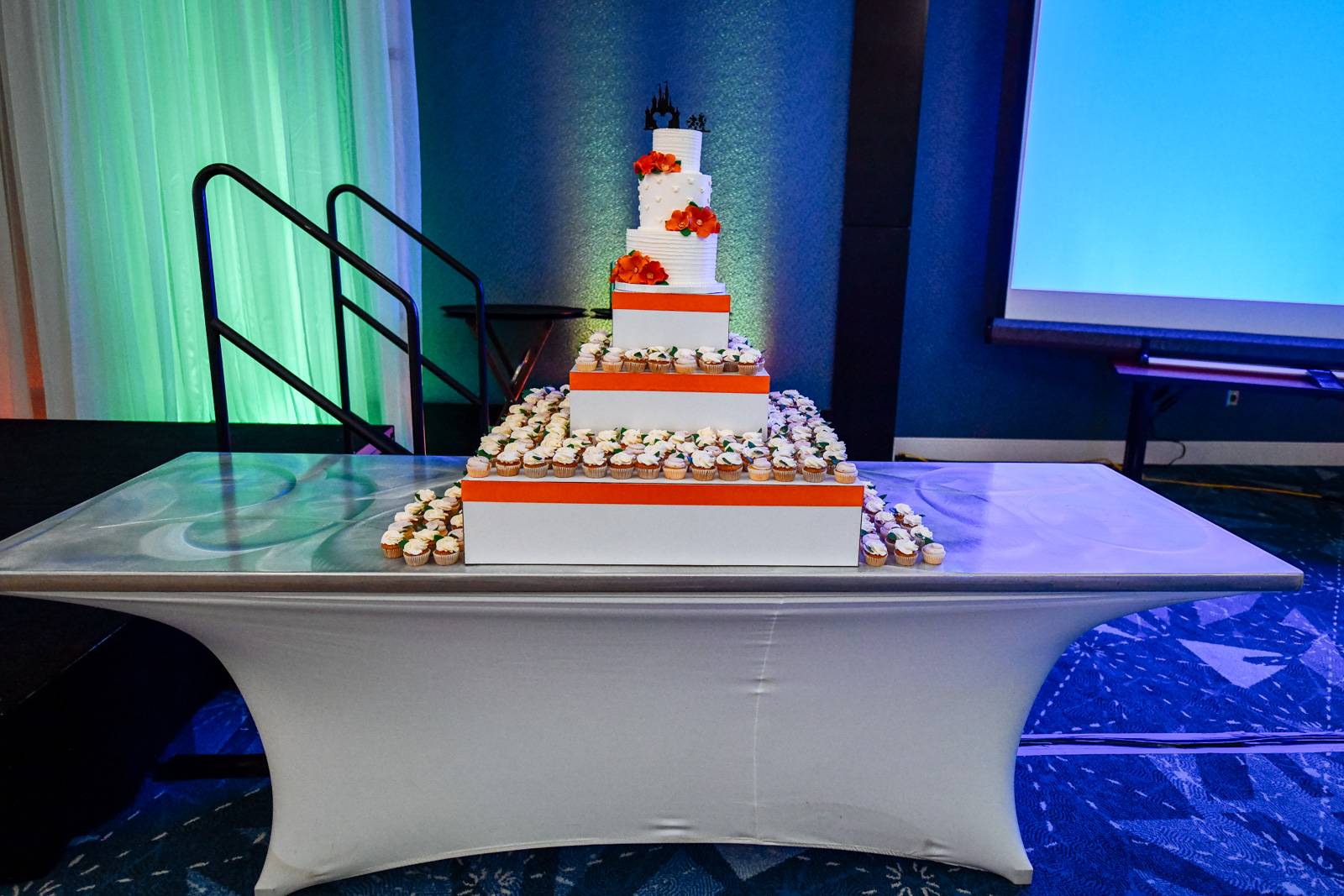 Venue : Renaissance Edmonton Airport Hotel