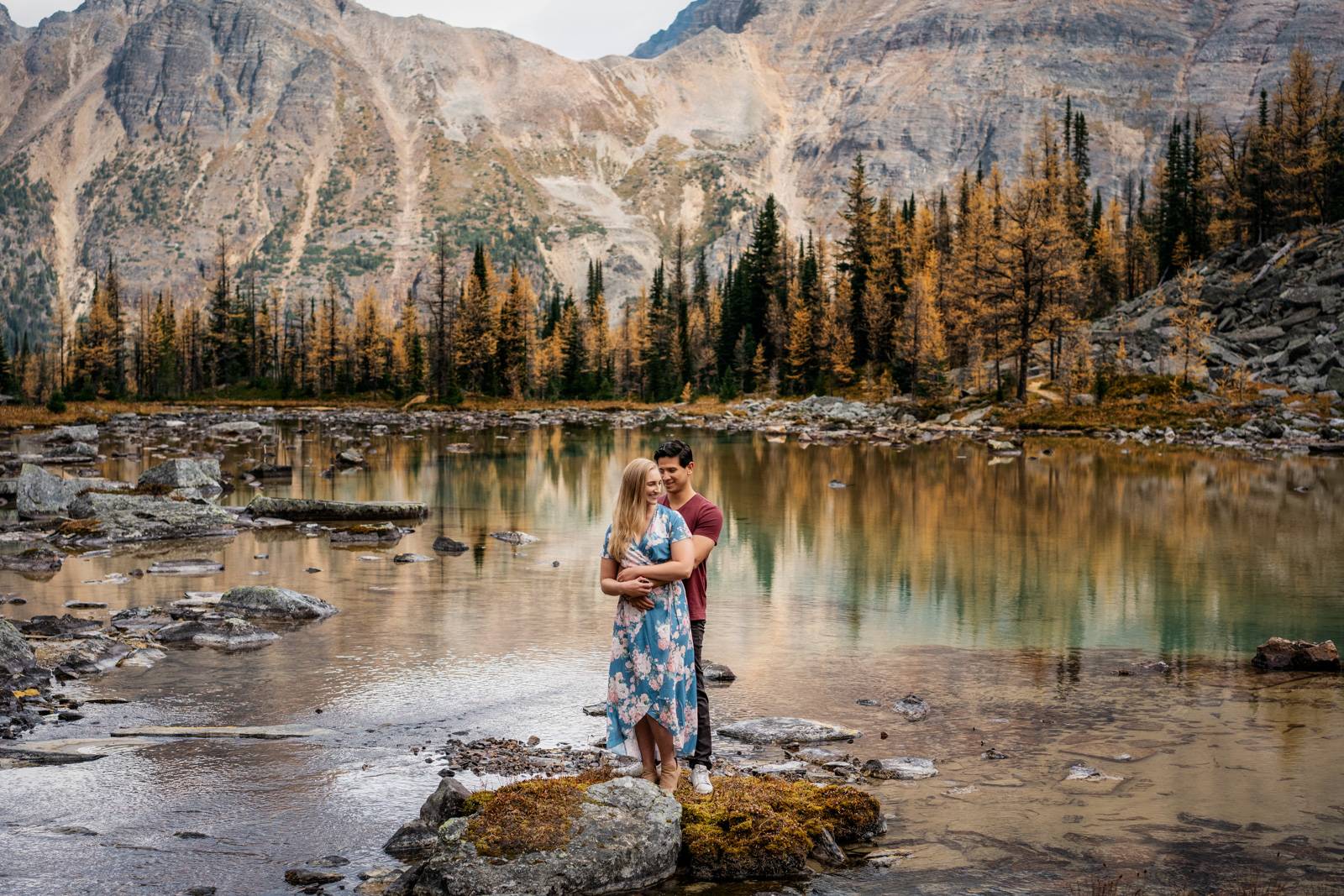 Hiking adventure engagement session
With Kate and Edgar we hiked 30 km to see spectacular views and beautiful fall colours.
We were charmed by the beauty of this place. This hike was very long but we had a great time with our companions.


We went to the top of the ridge be able to capture engagement photos with three lakes surrounded by mountain peaks in the background..
We really liked the mountains reflected in the lakes.


This location is very popular during fall. You can see golden larches.
We also went to see stunning waterfalls. We were able to come close to the waterfalls and take some wonderful couple photos.
If you are looking for autumn inspiration check this post: Fall in the mountains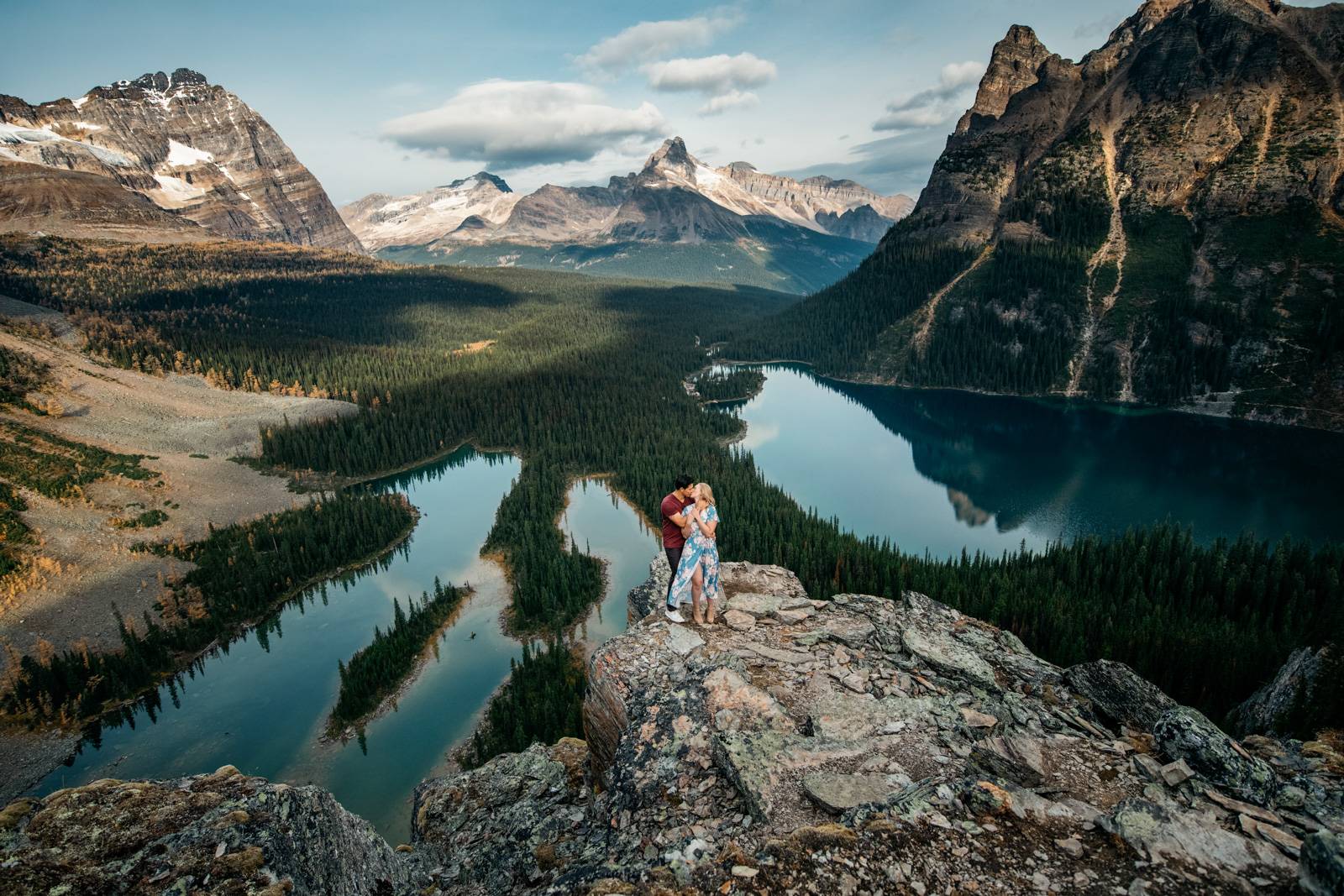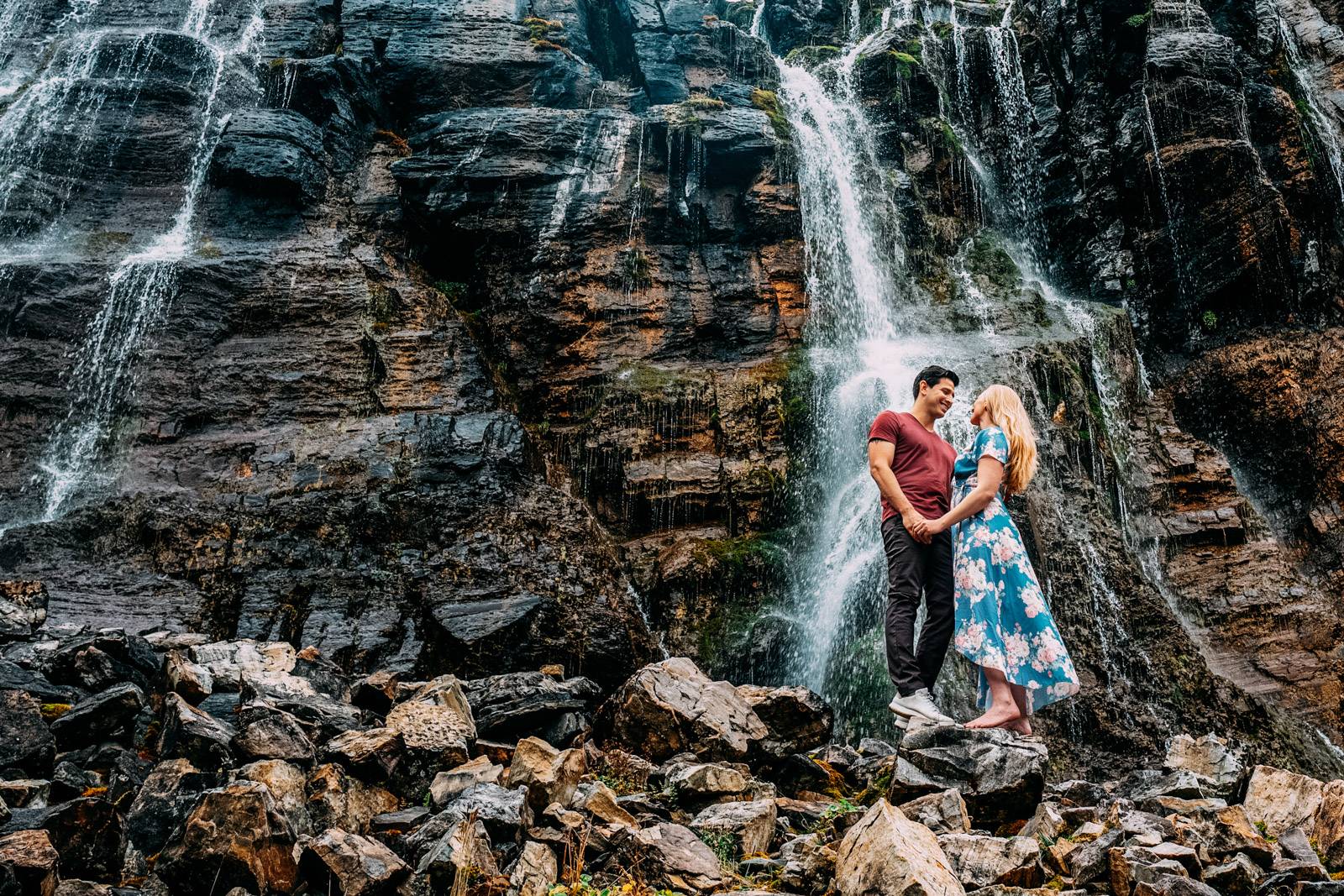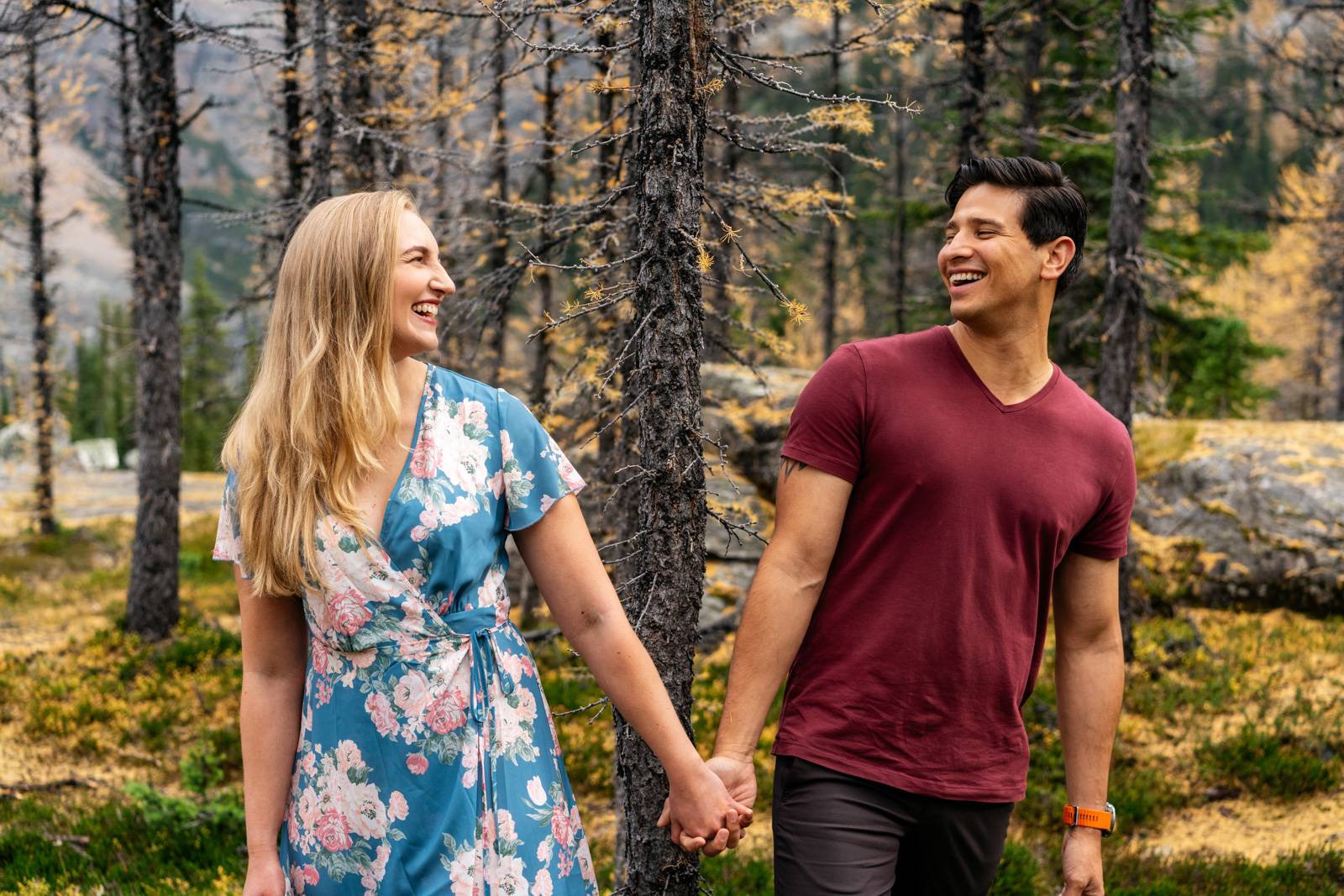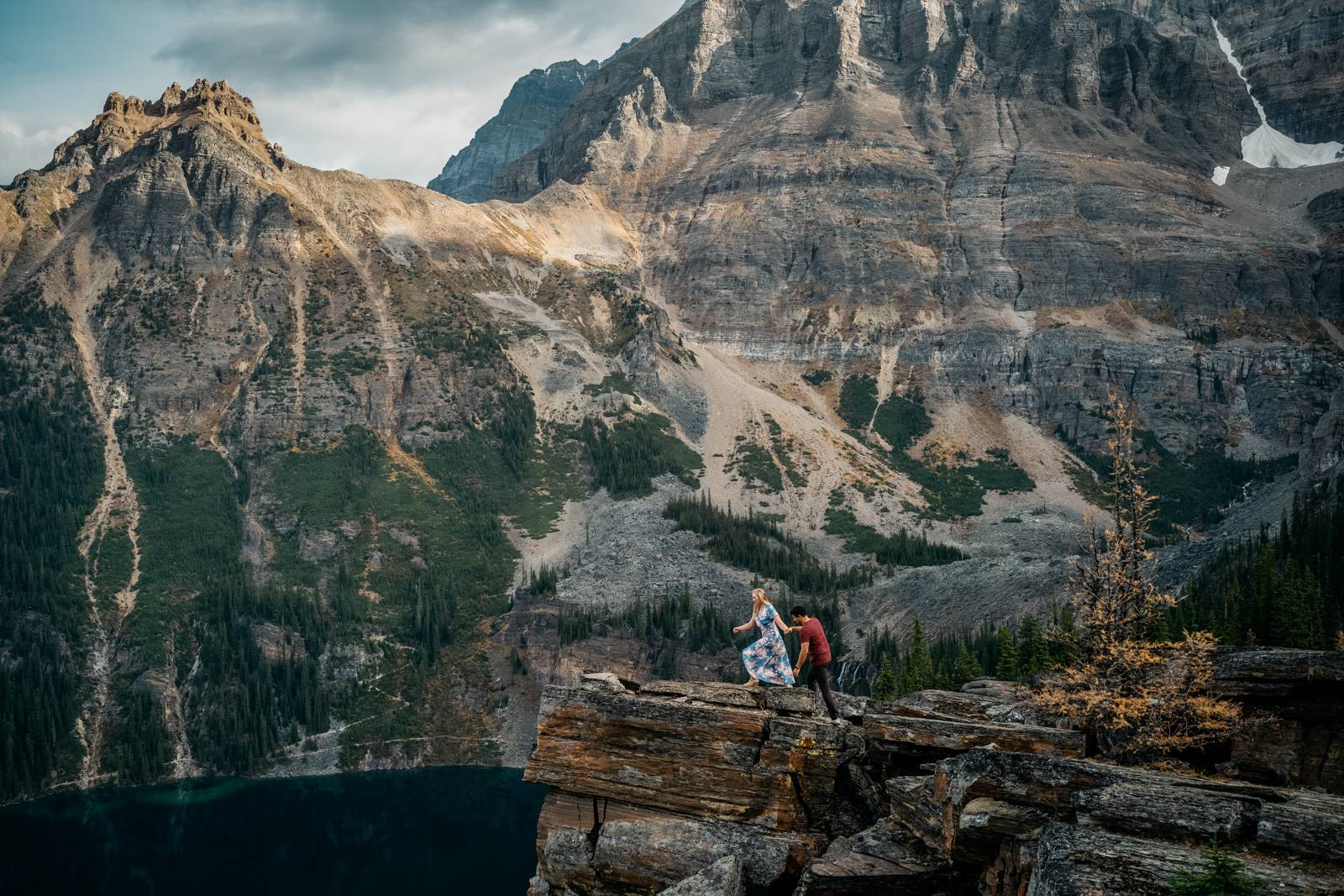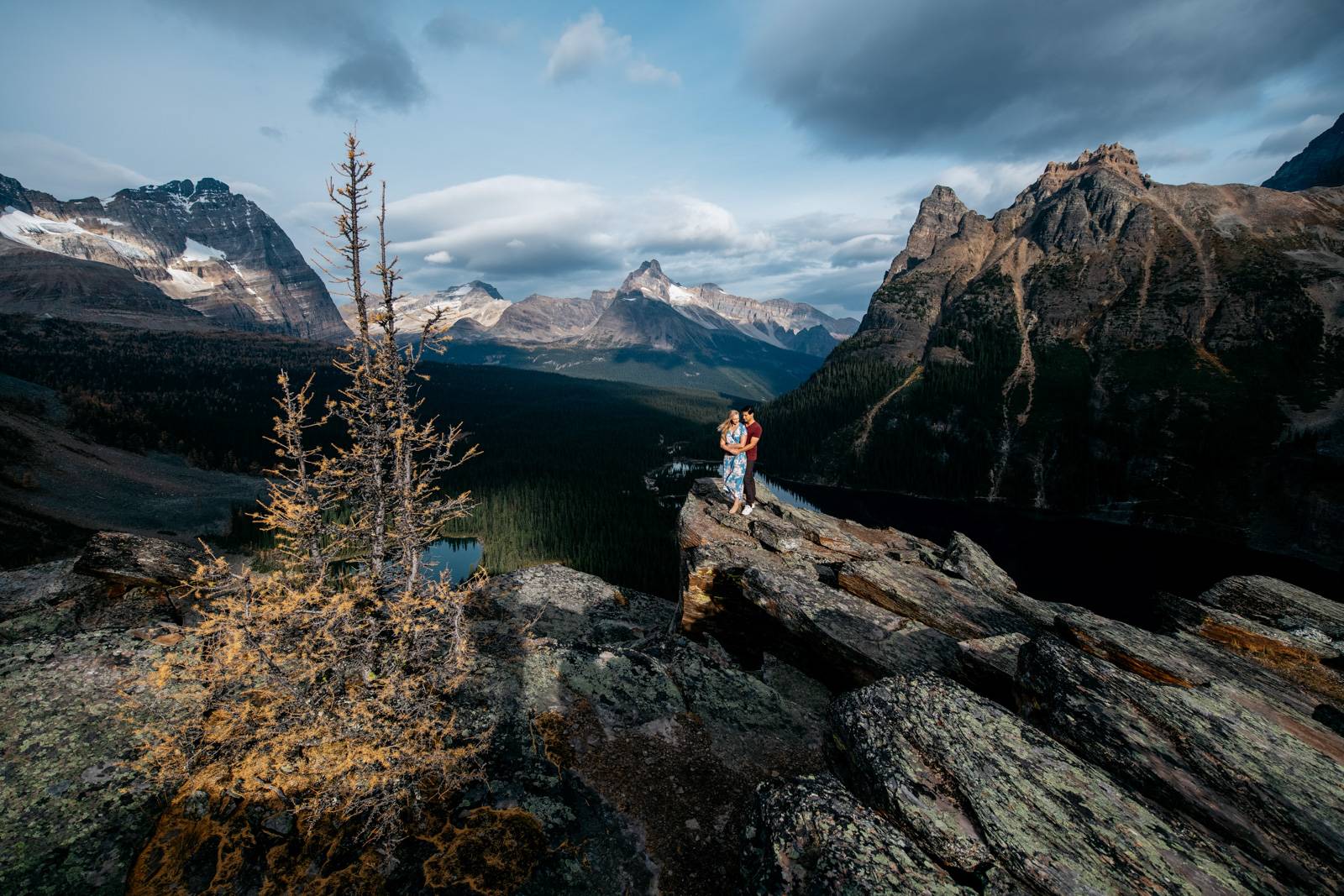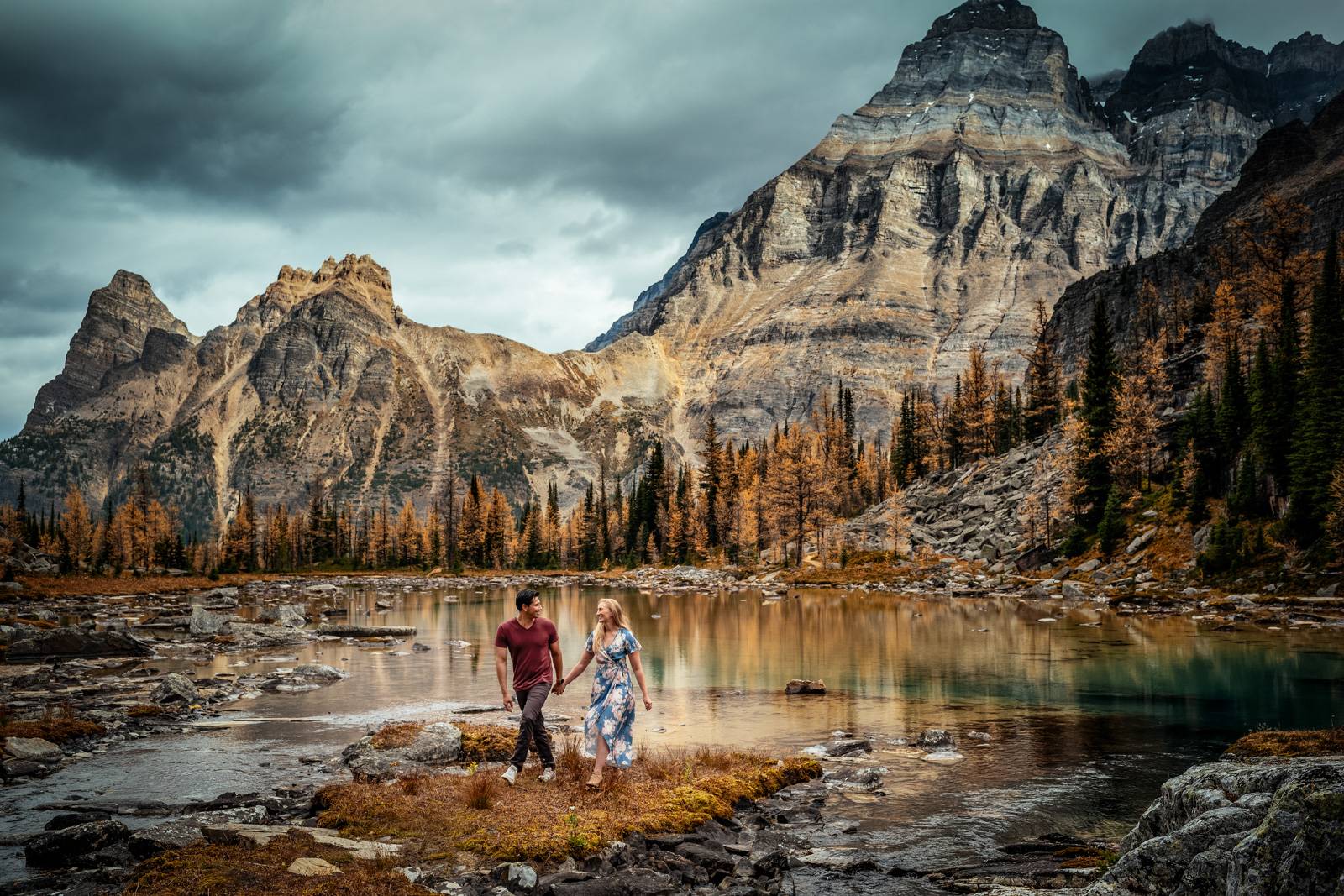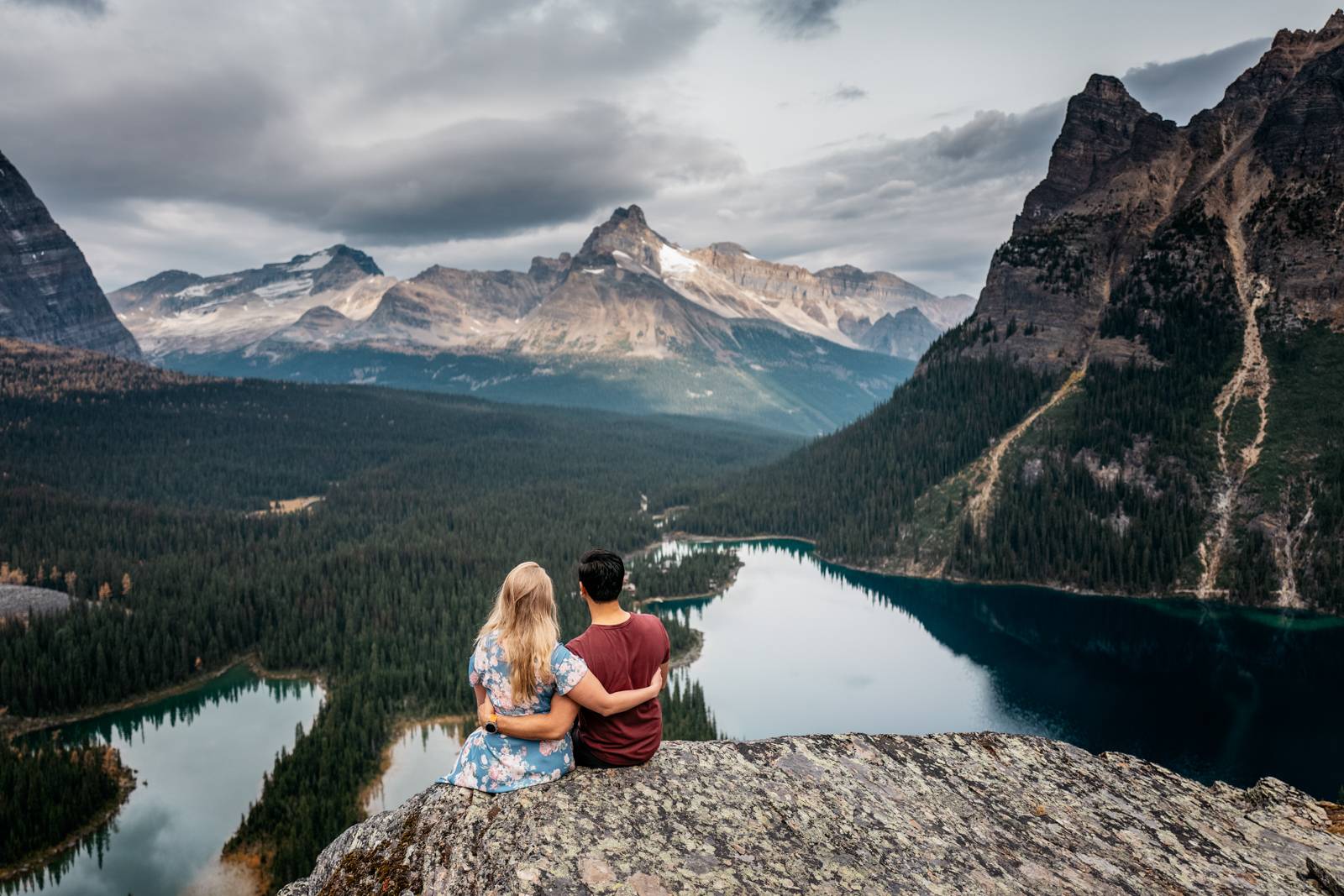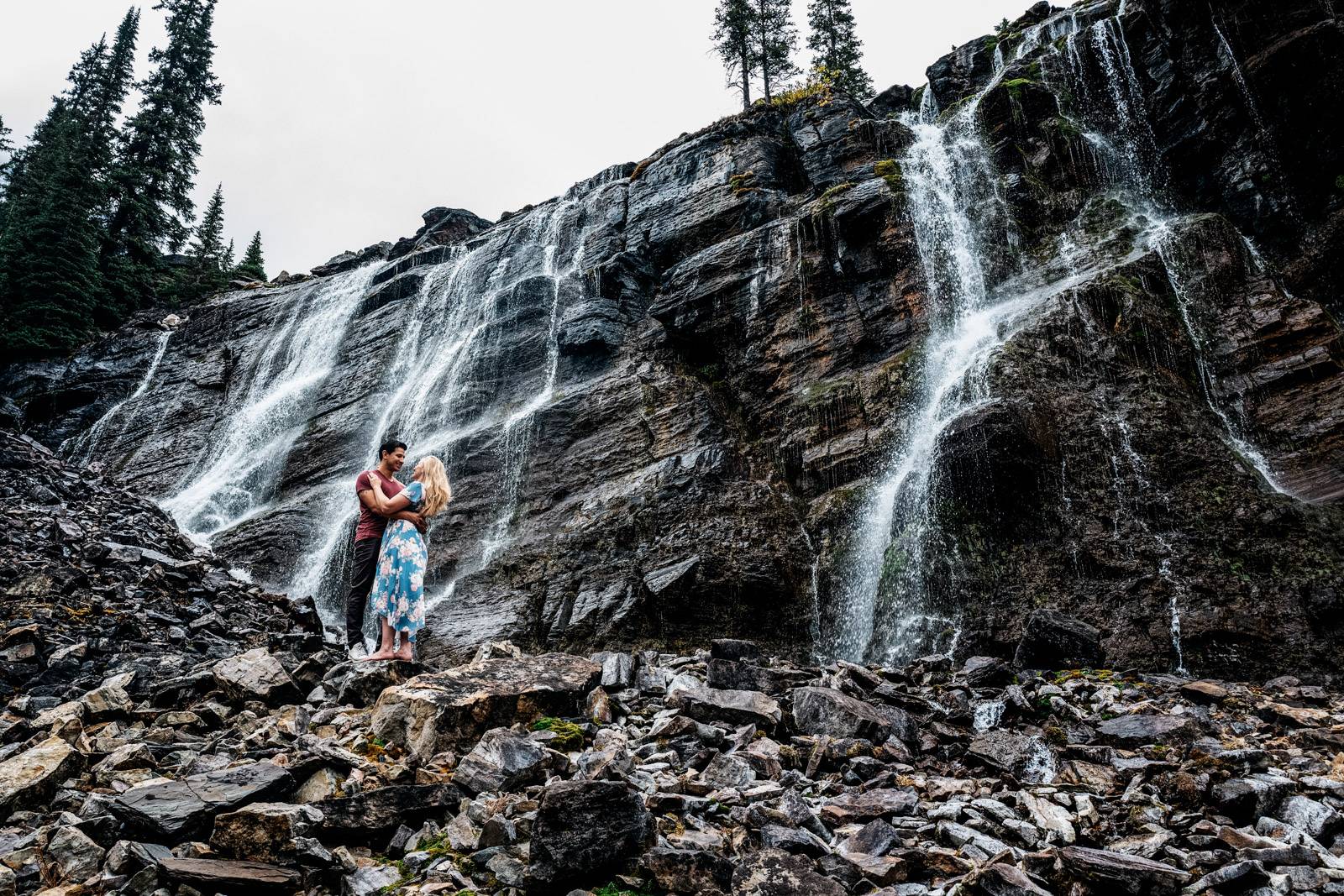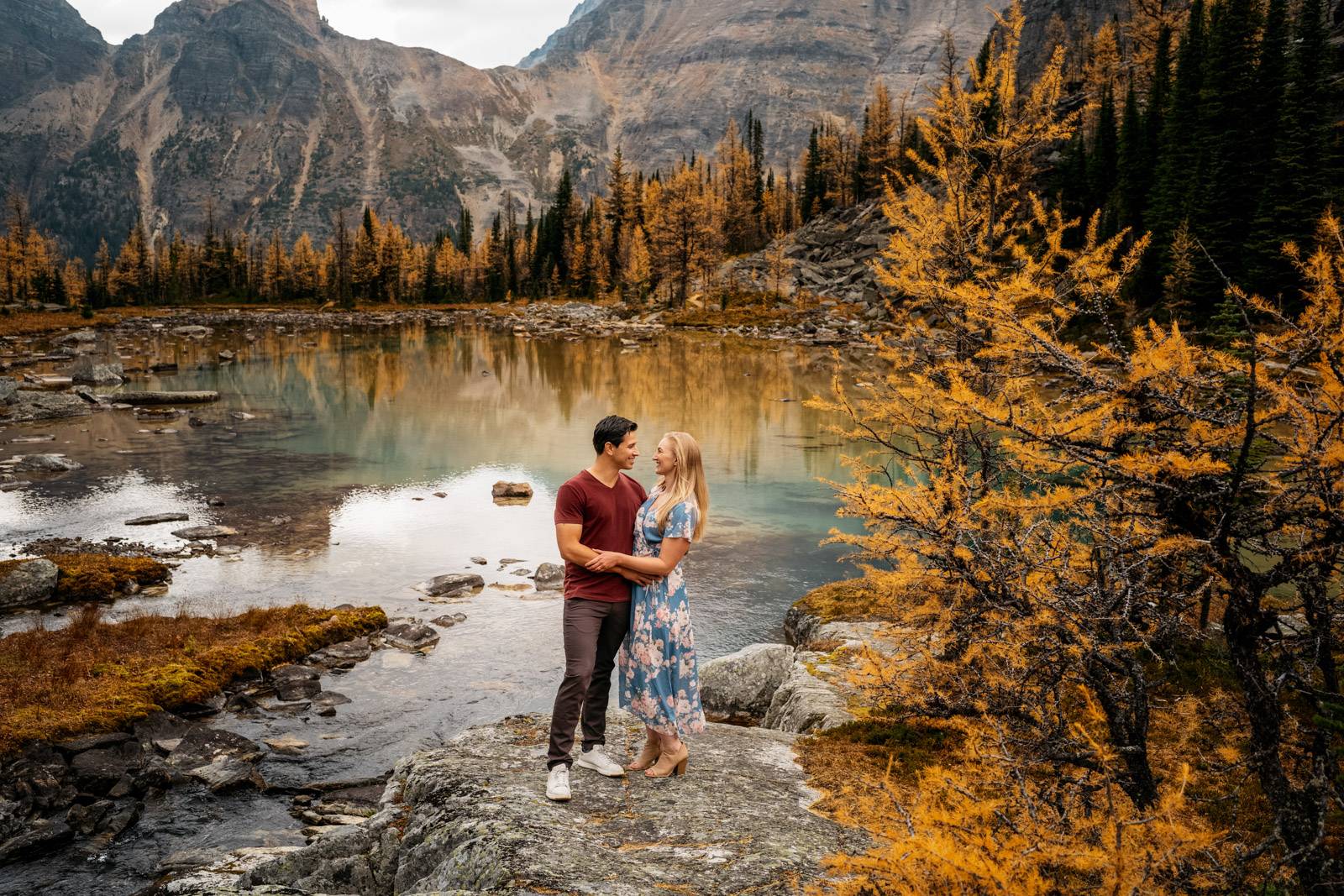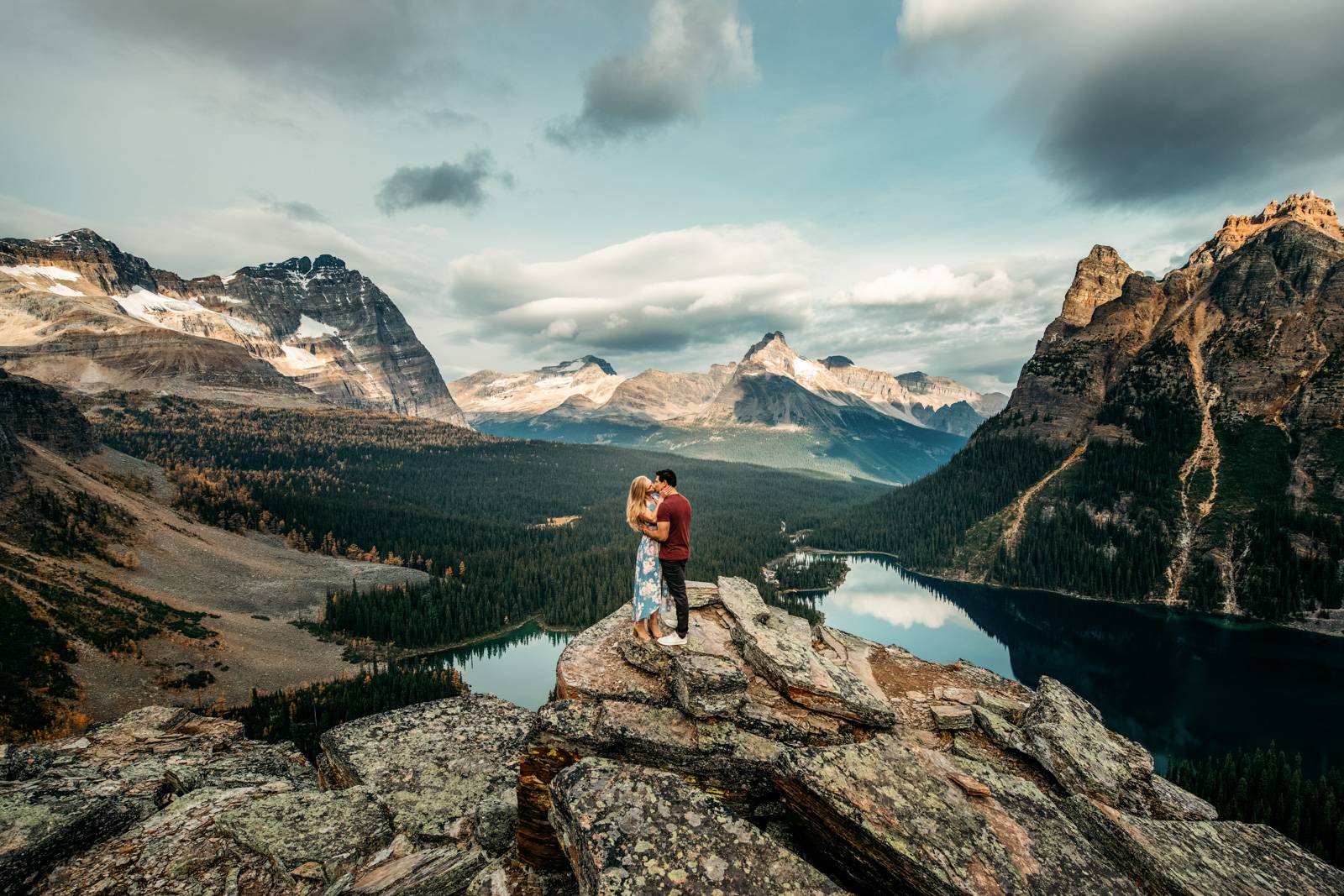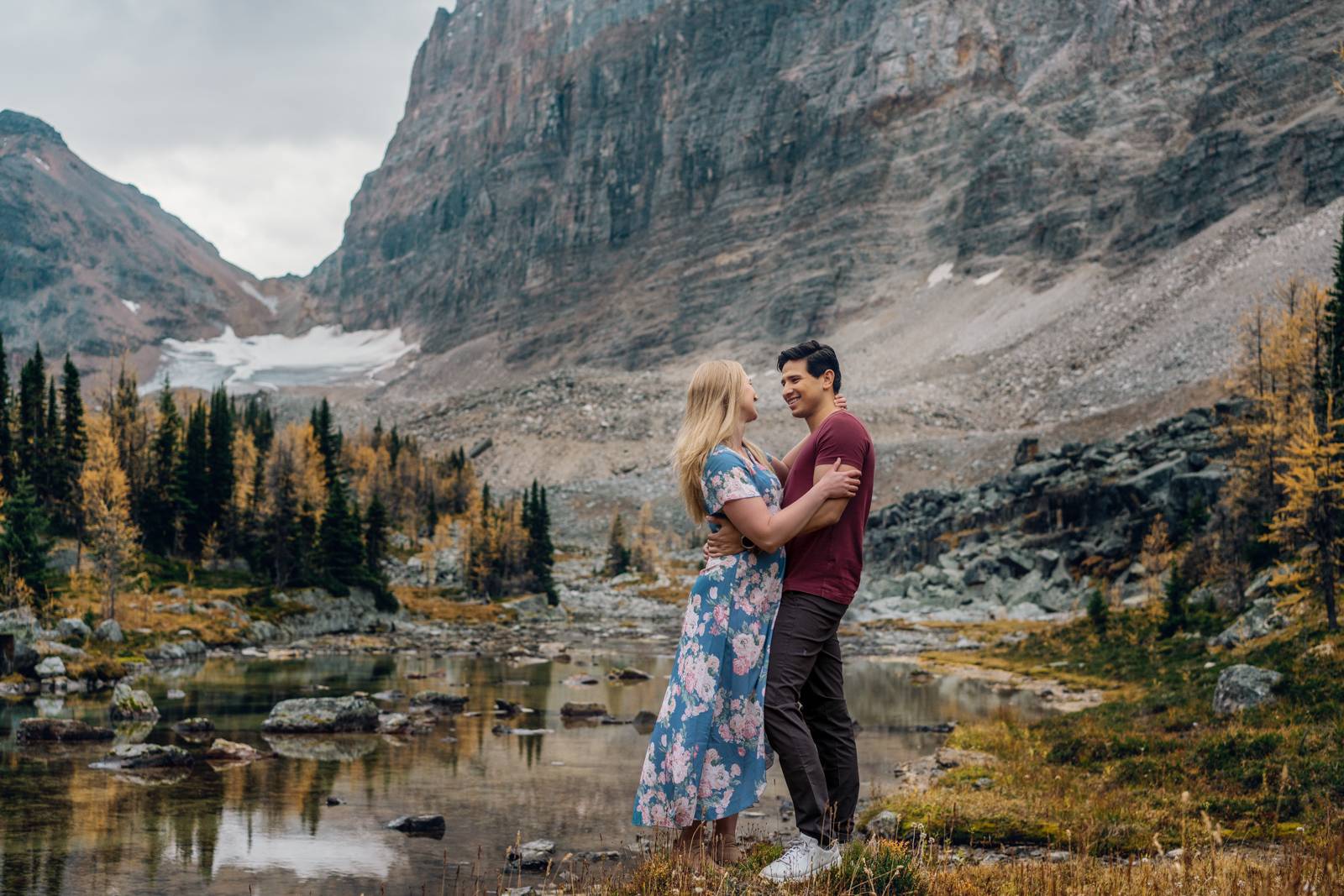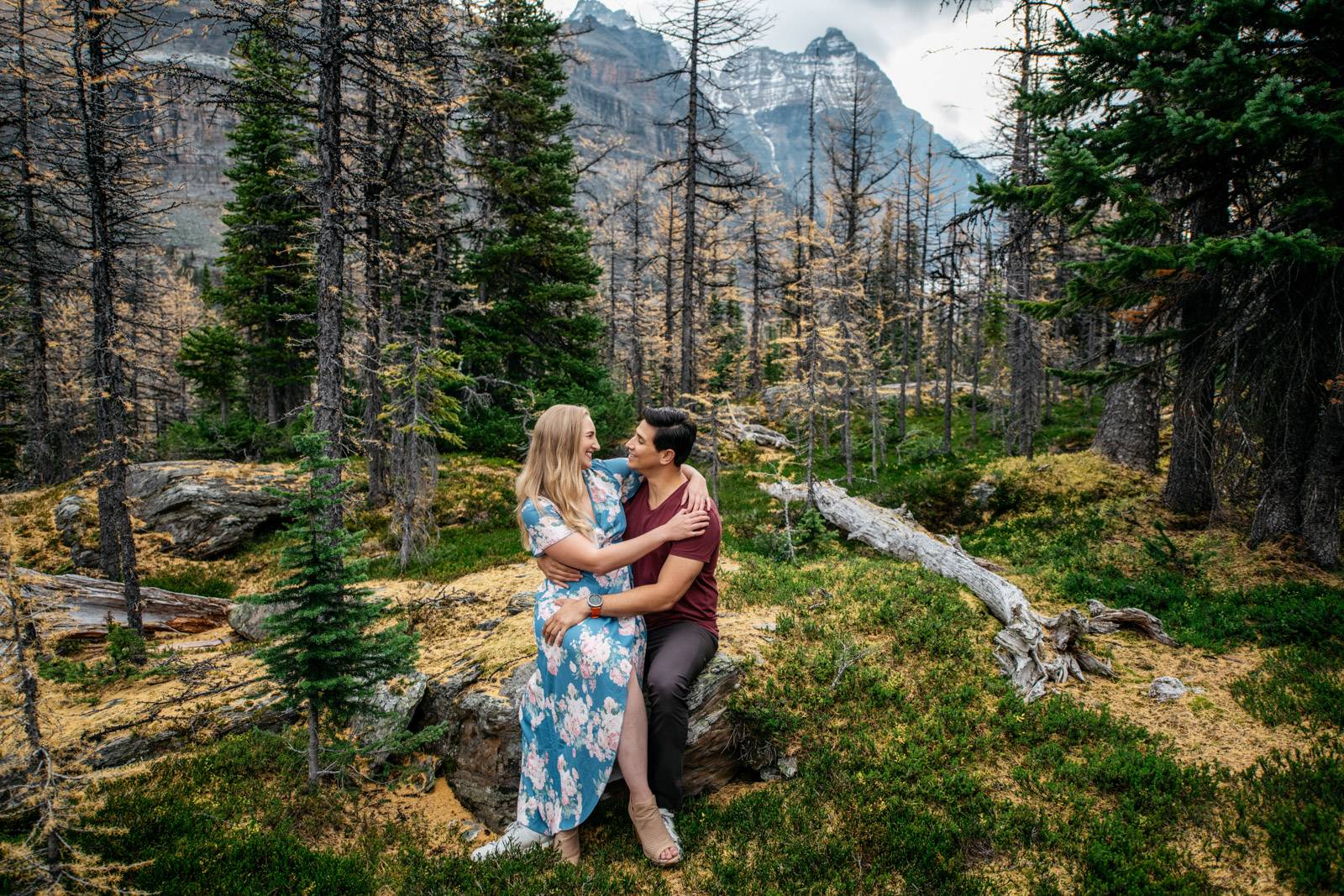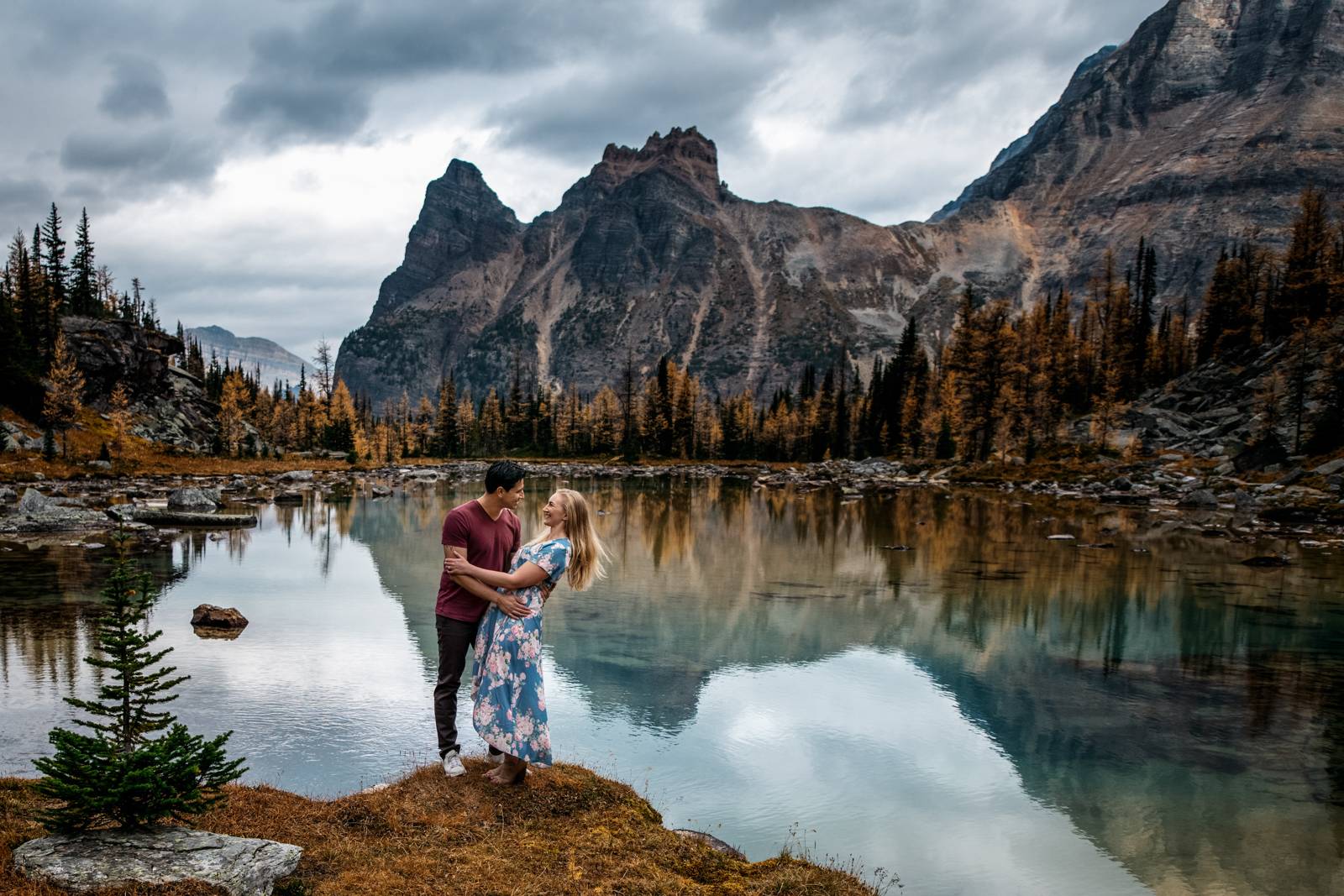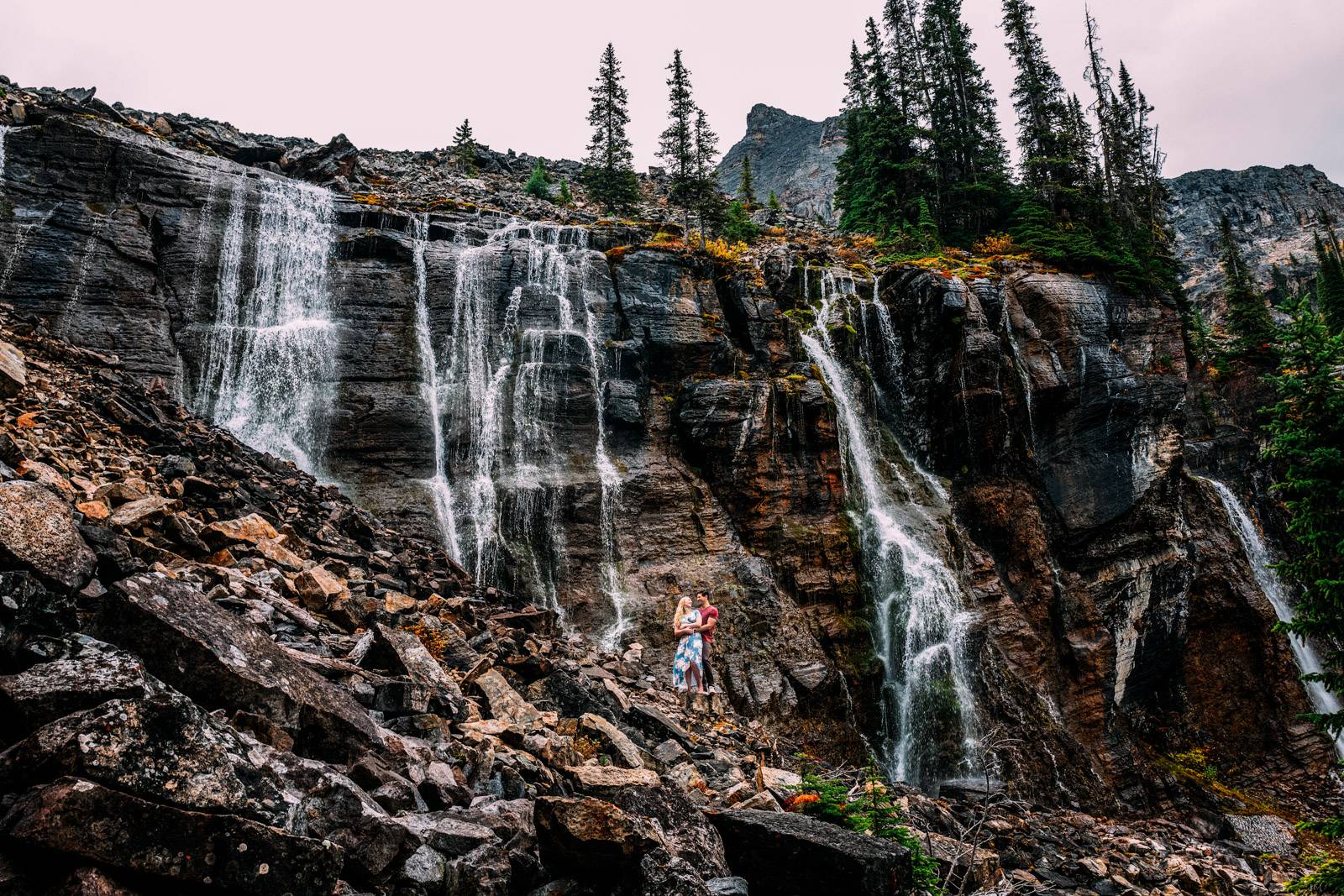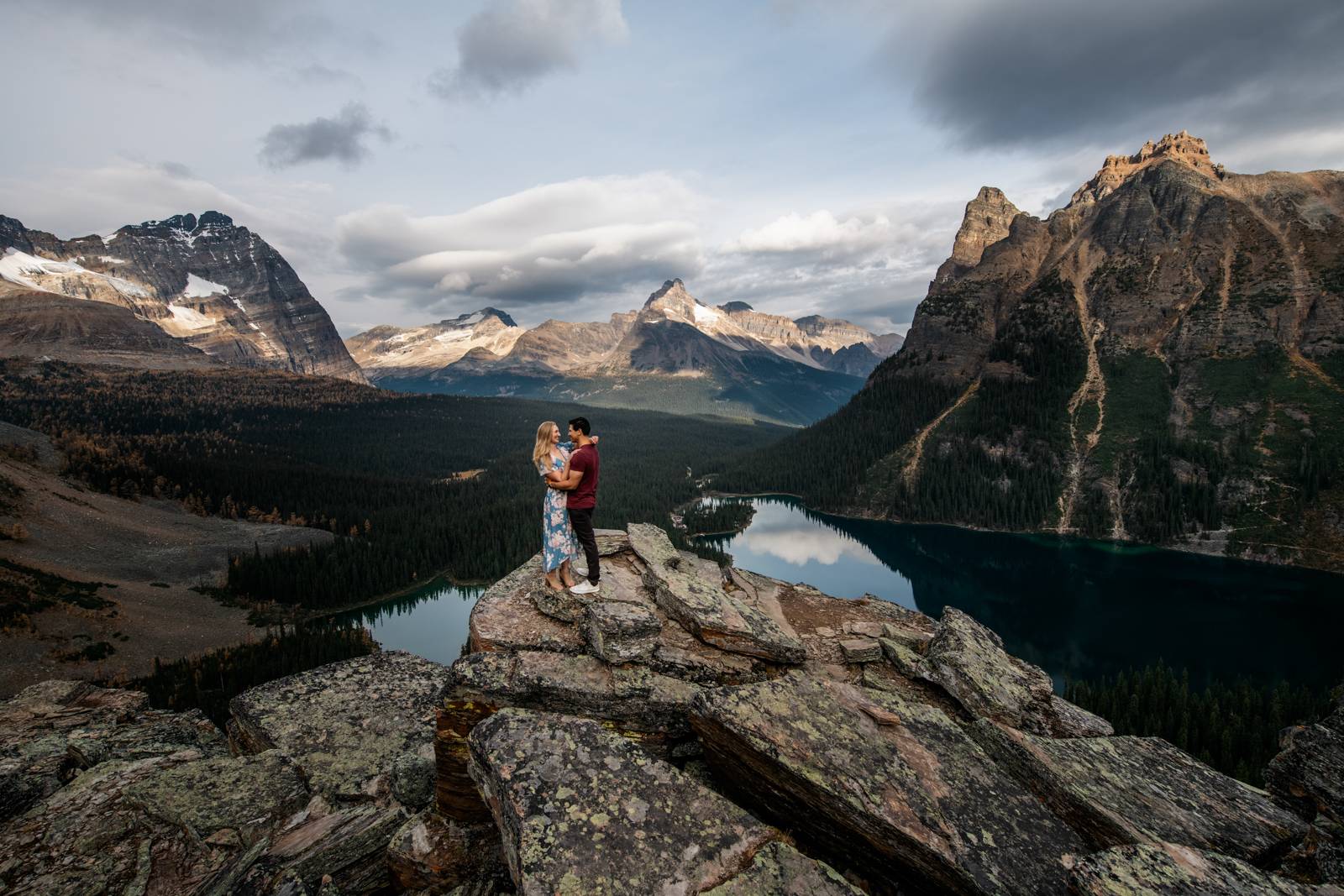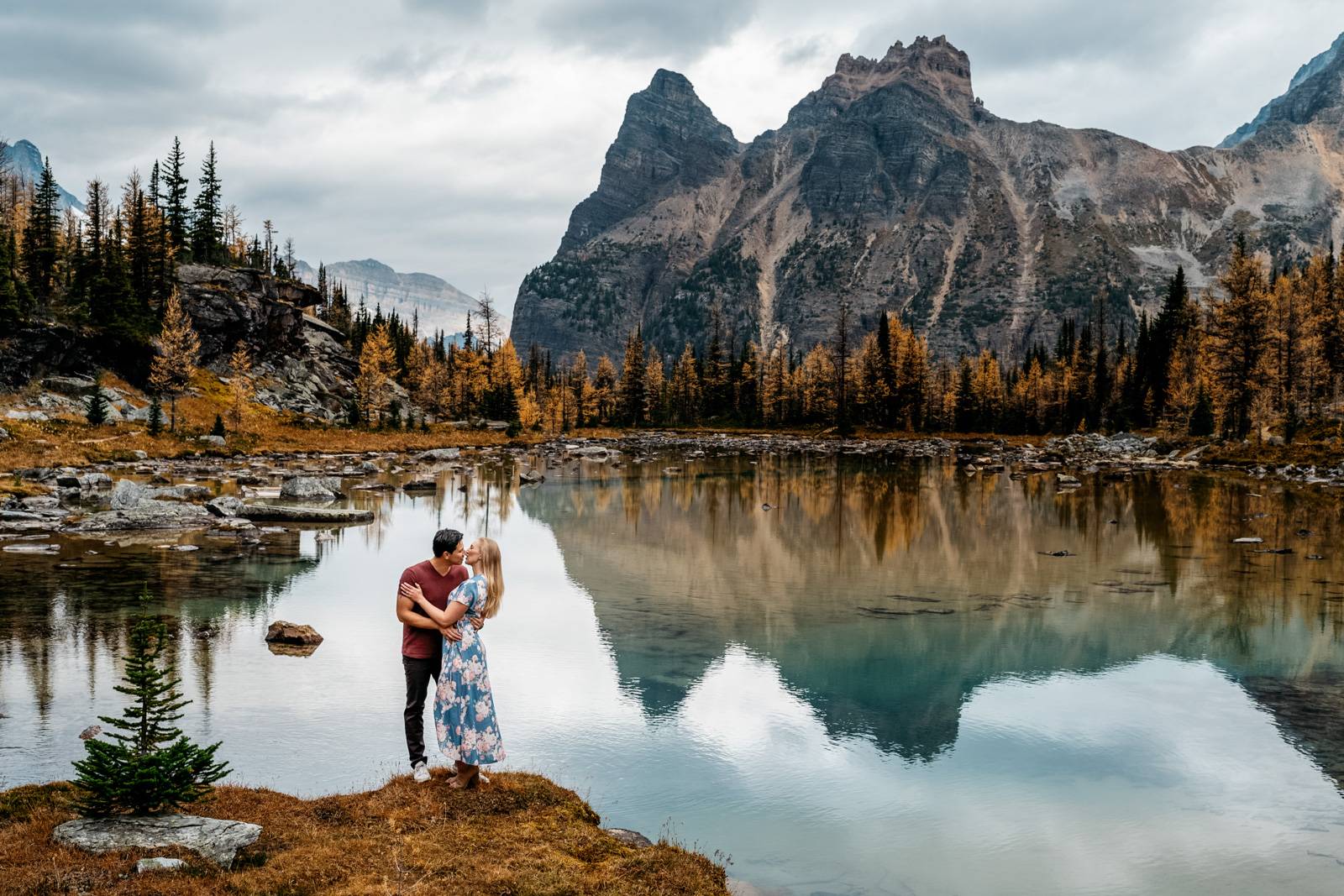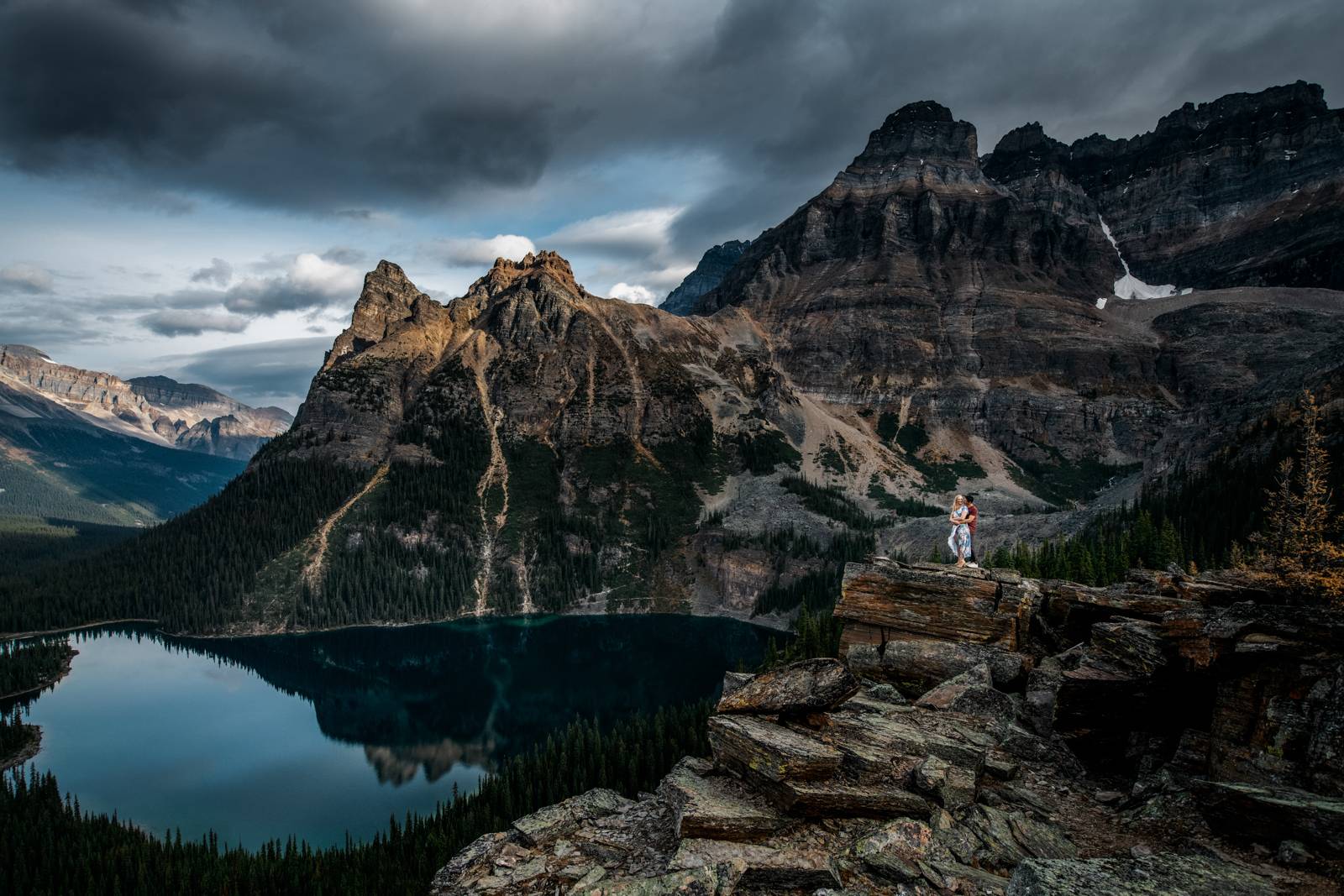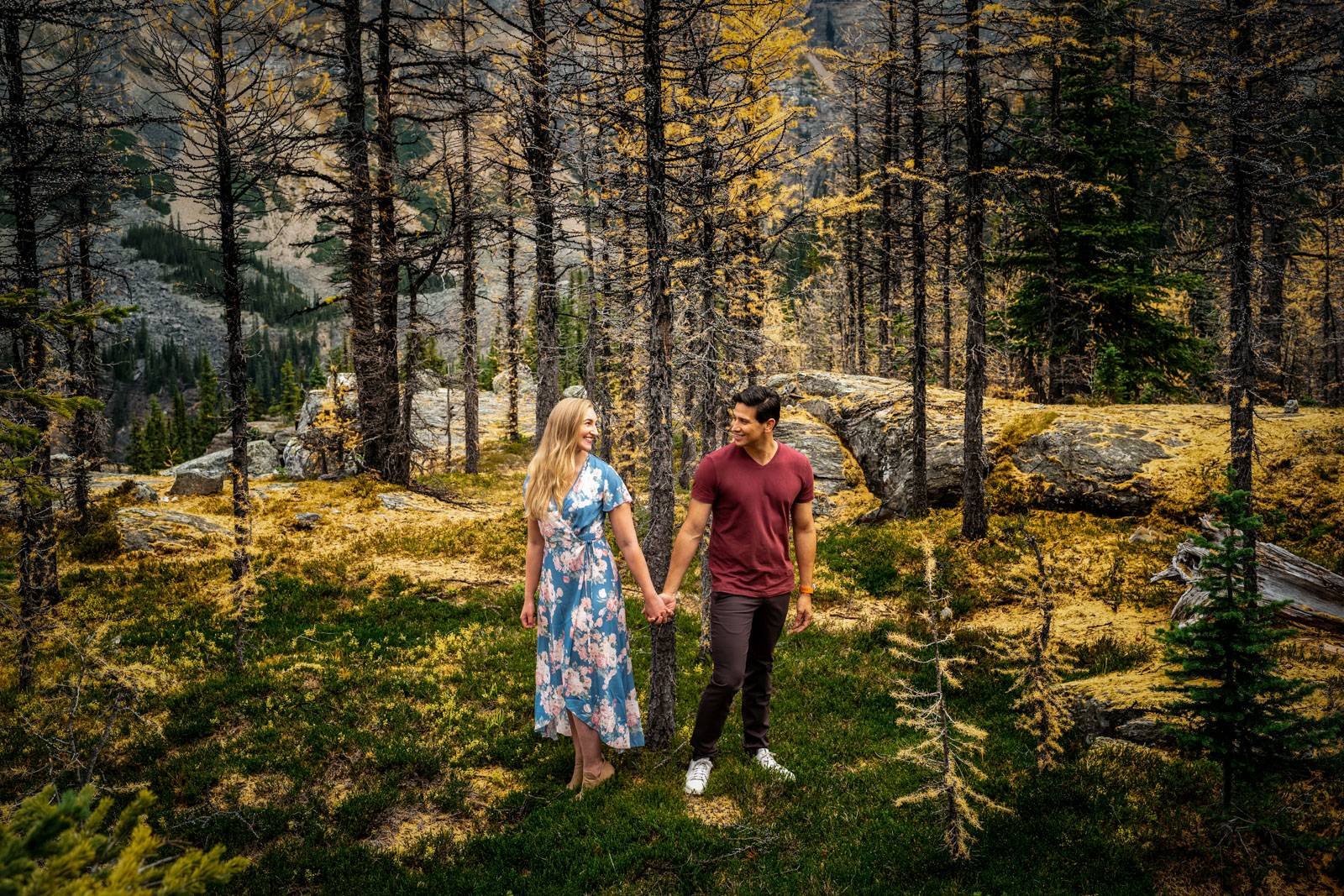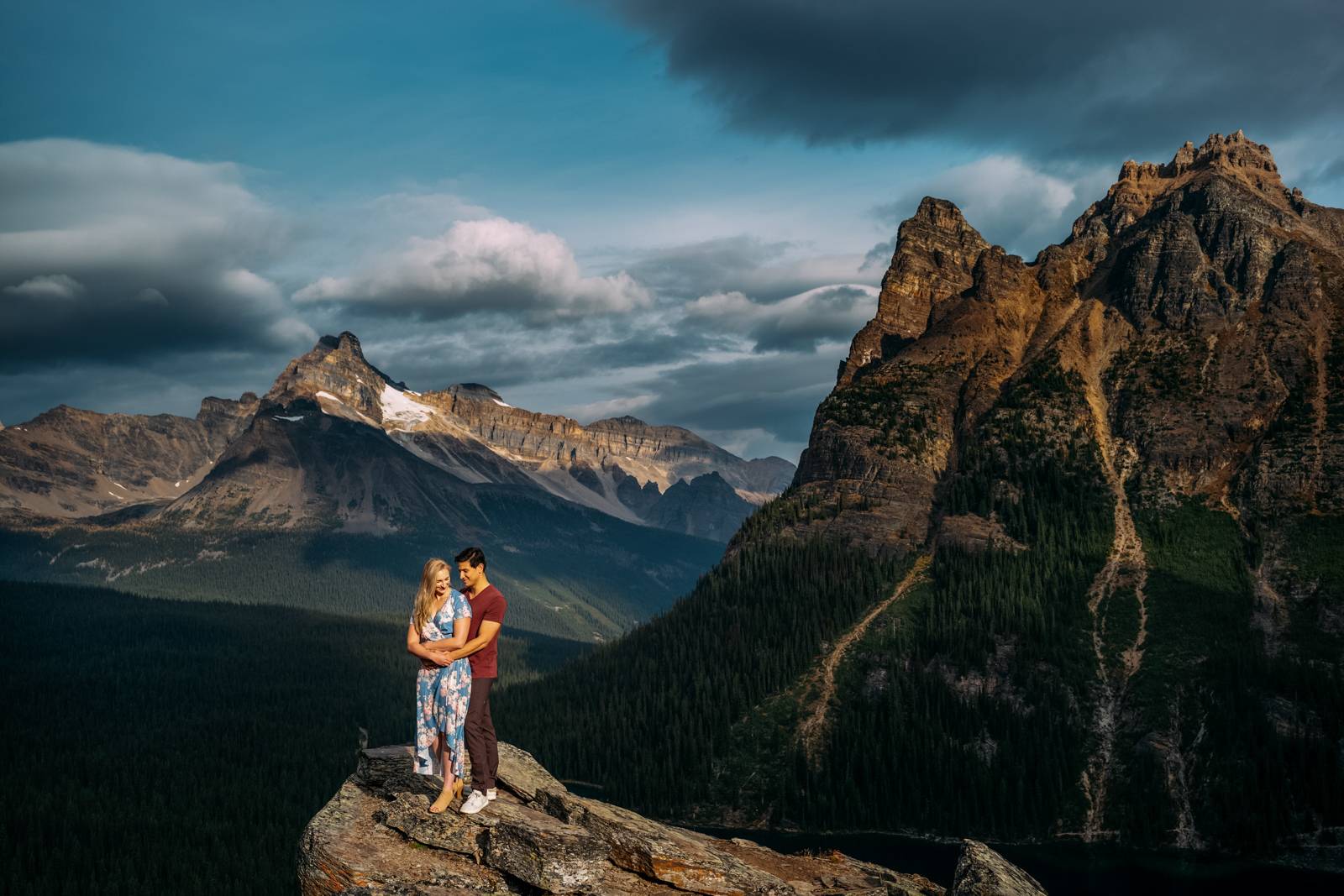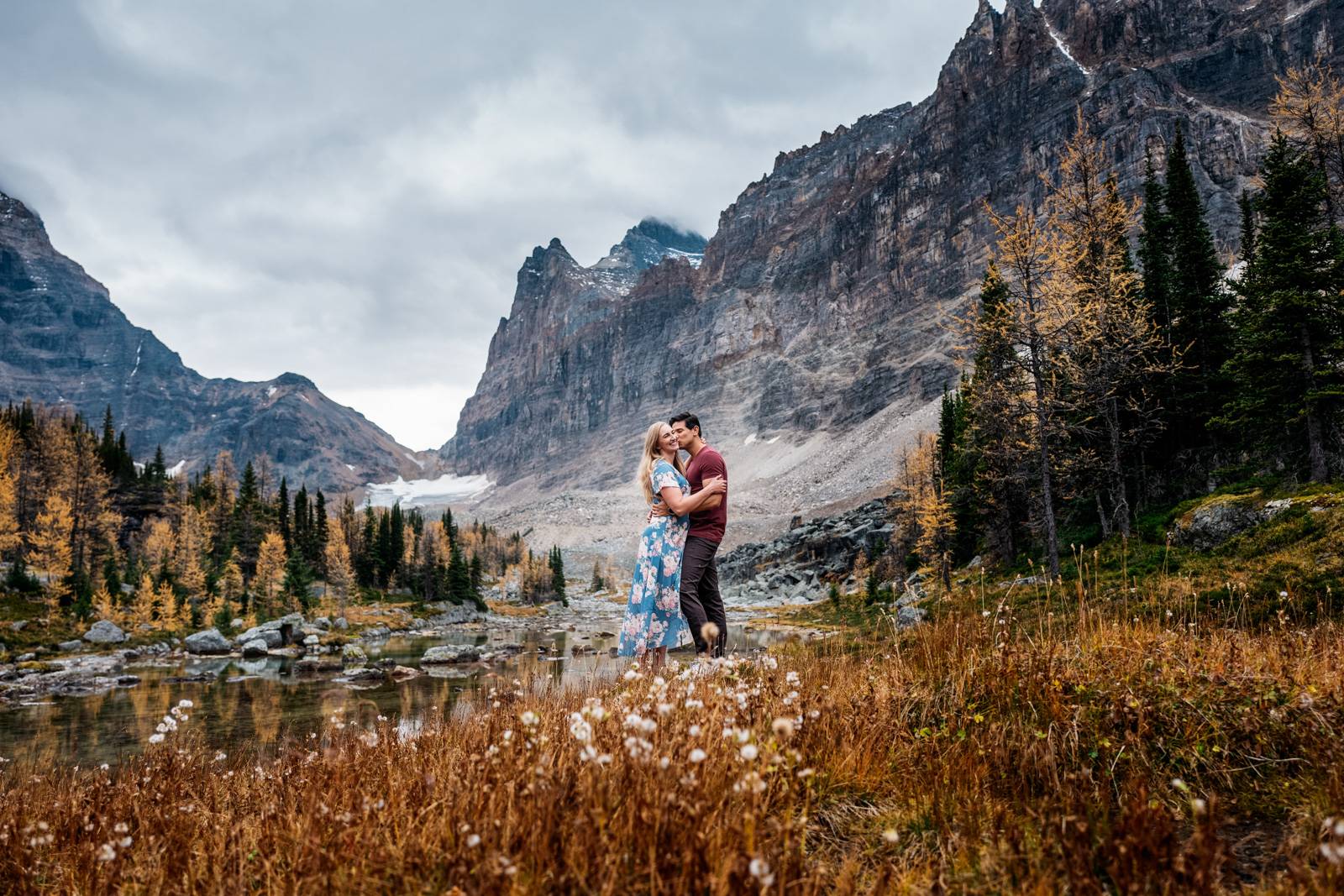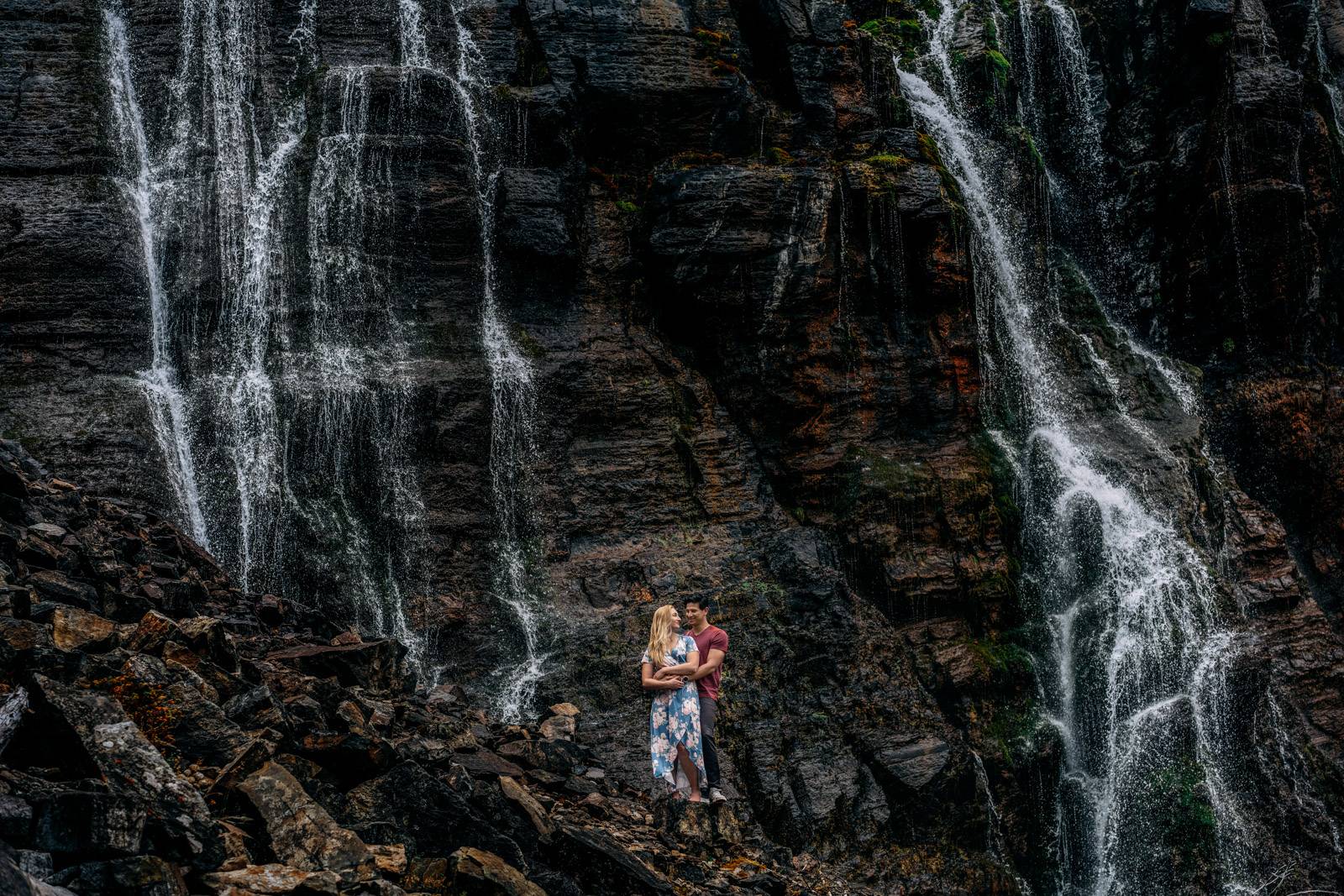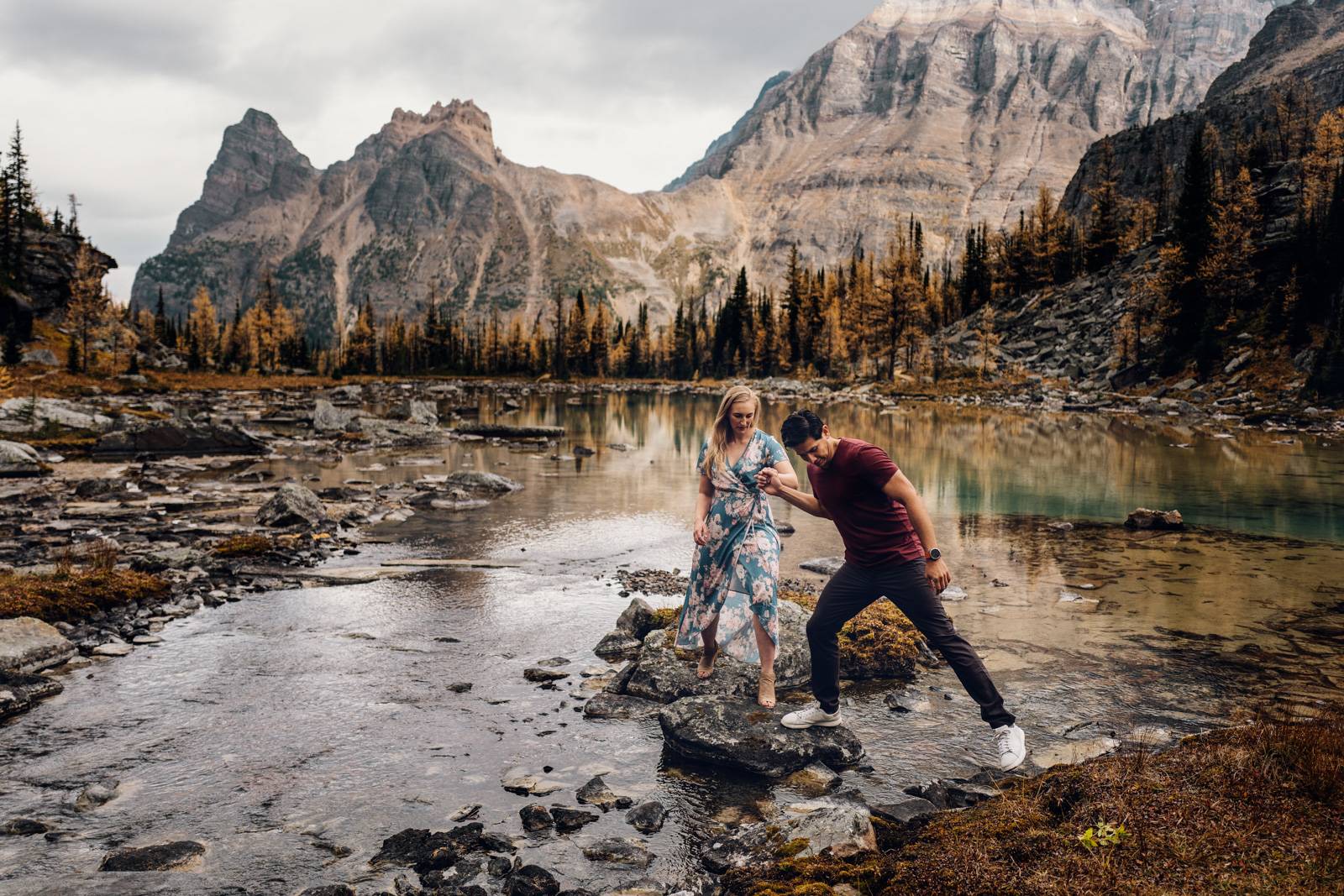 We are Dorota and Marcin, hiking engagement photographers taking stunning photos.
Our work is best described as documentary photography that captures candid moments and artistic portraits.
We also capture couples love in the natural beauty of the Canadian Rocky Mountains.