With Jess and Jem we hiked in the darkness with our headlights in order to be able to cash the sunrise at the top of the mountains. Our couple wanted to do the adventure after wedding session in the majestic Rockies.We all agreed for the sunrise Banff hiking wedding session! We wanted to capture the golden light in the Rockies.
Jess and Jem were very brave and determined for the whole journey, especially Jess! She was hiking with her stunning wedding dress! Thank you guys for being so wonderful!
Want to see another epic Banff adventure session? Check out this unique hiking wedding session in Banff!
Jellissa thank you so much for the review:
"Our pictures are so breathtaking we are just in awe!
bdfk photography is so great at what they do.
Very professional and fun duo.
Definitely recommend"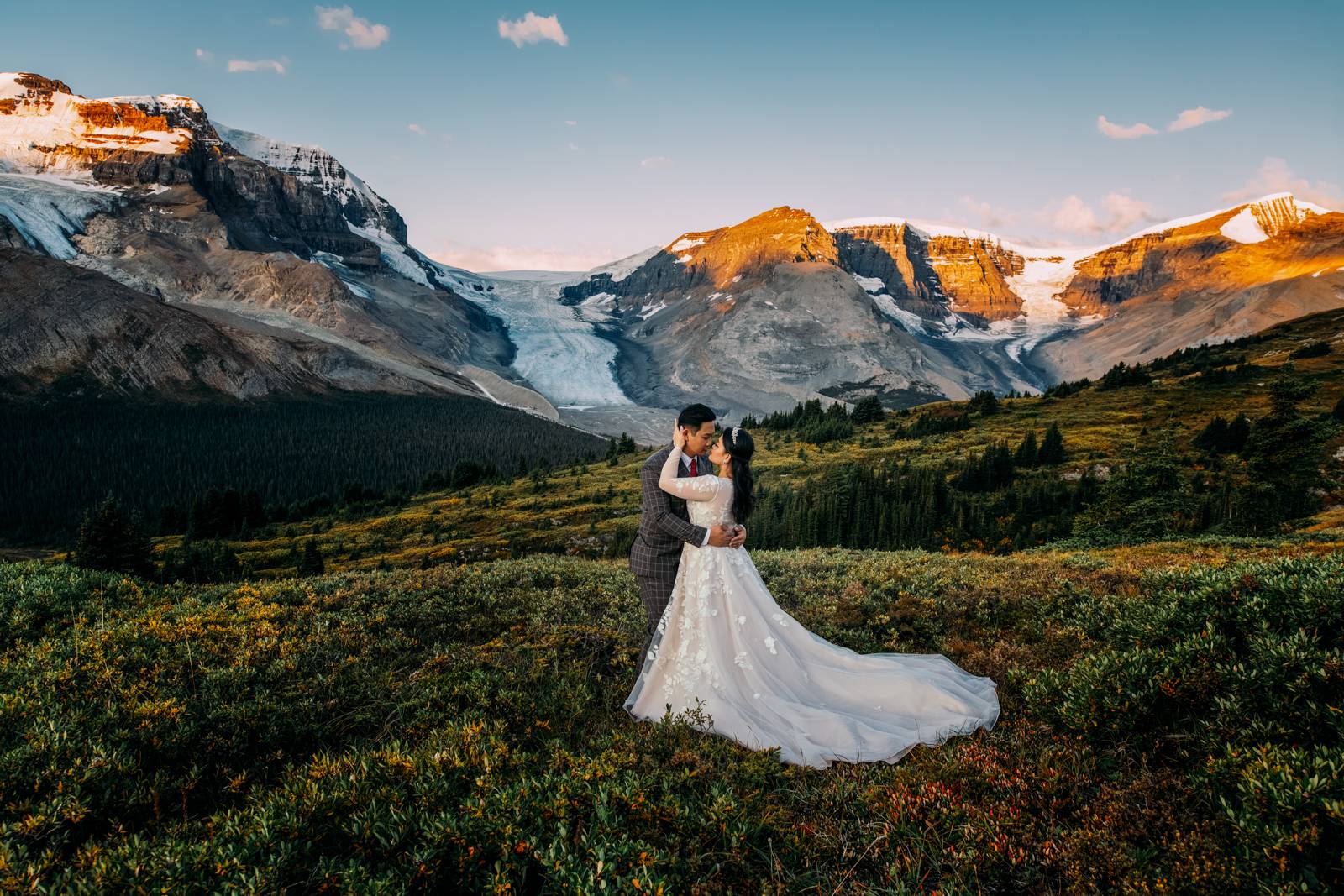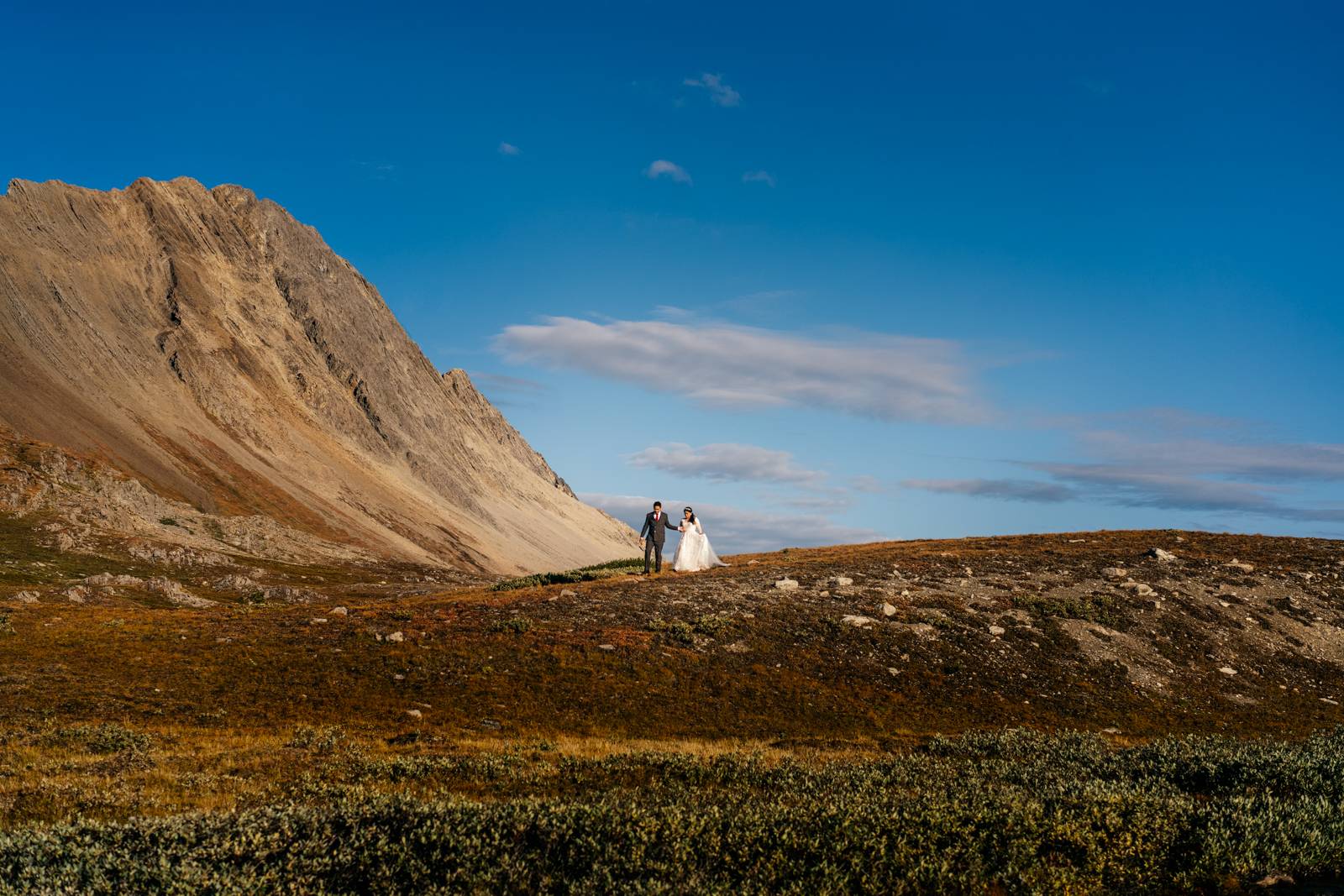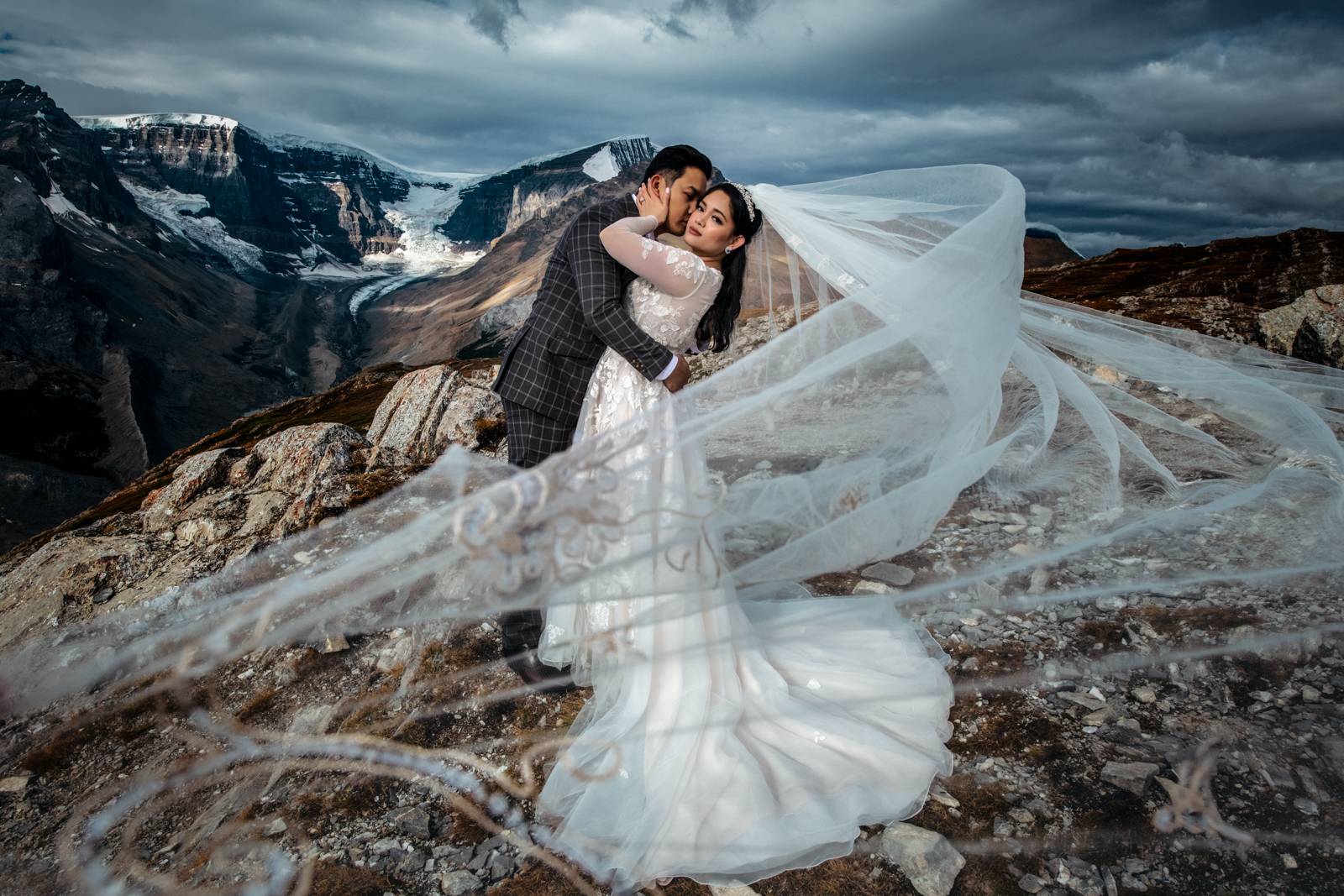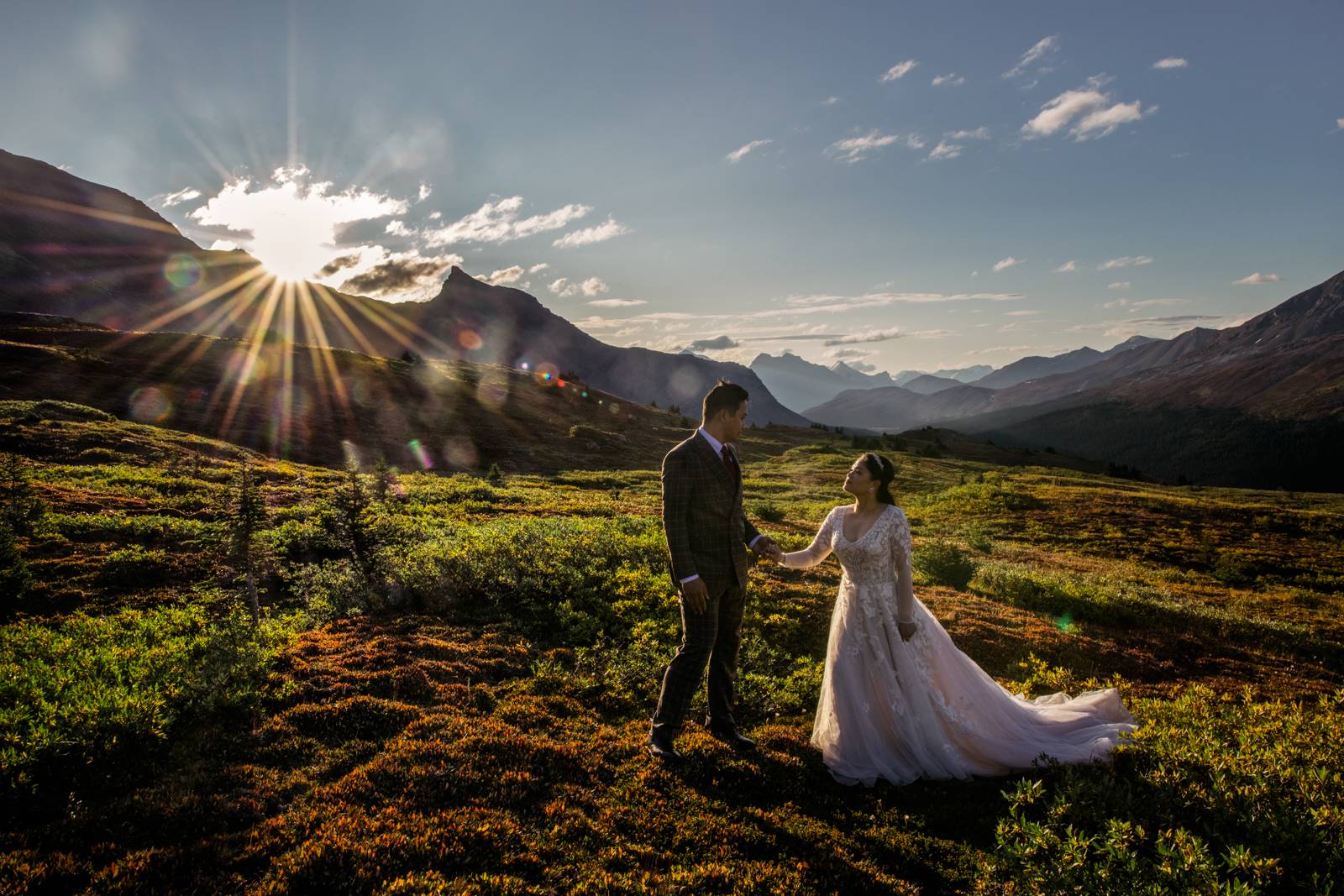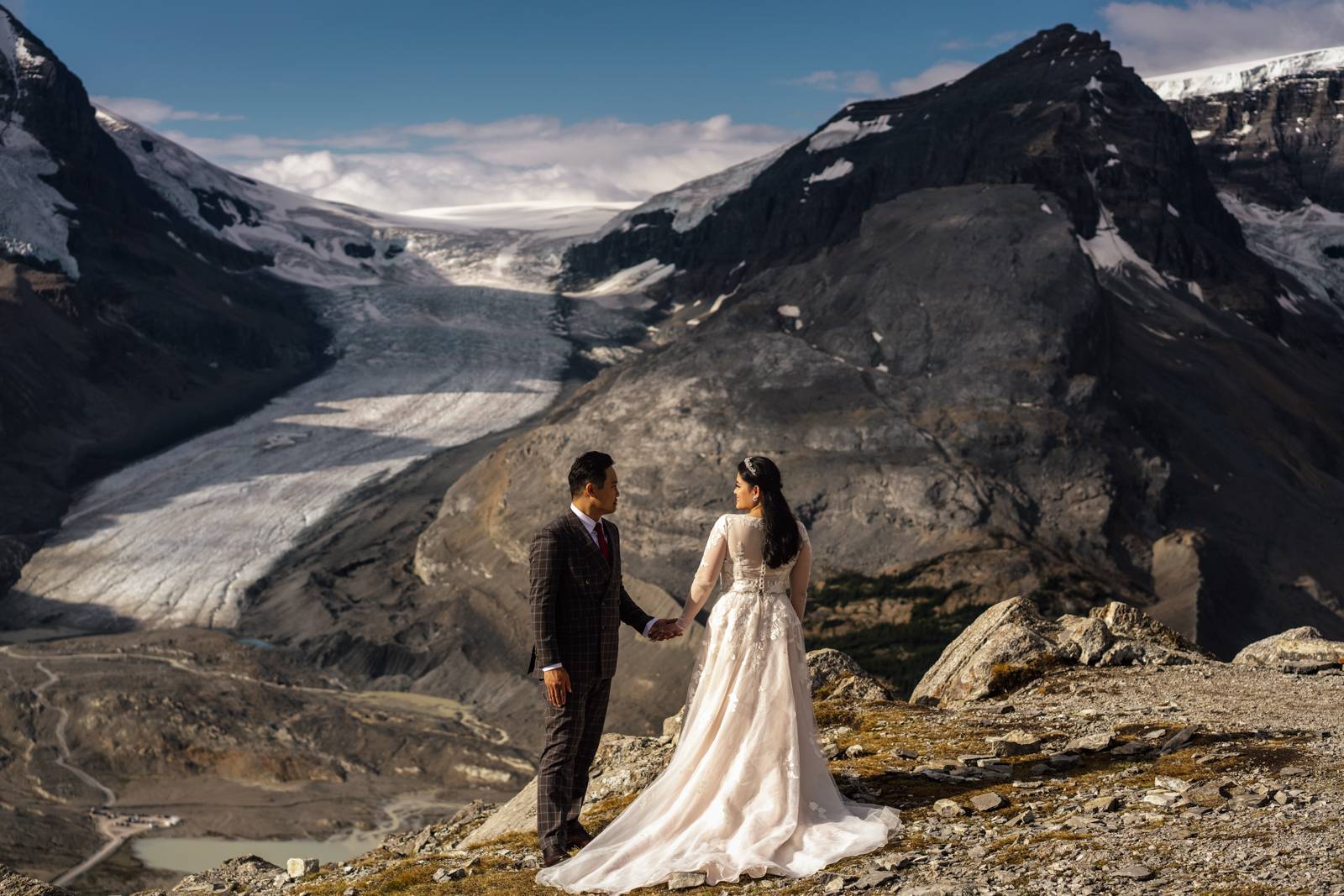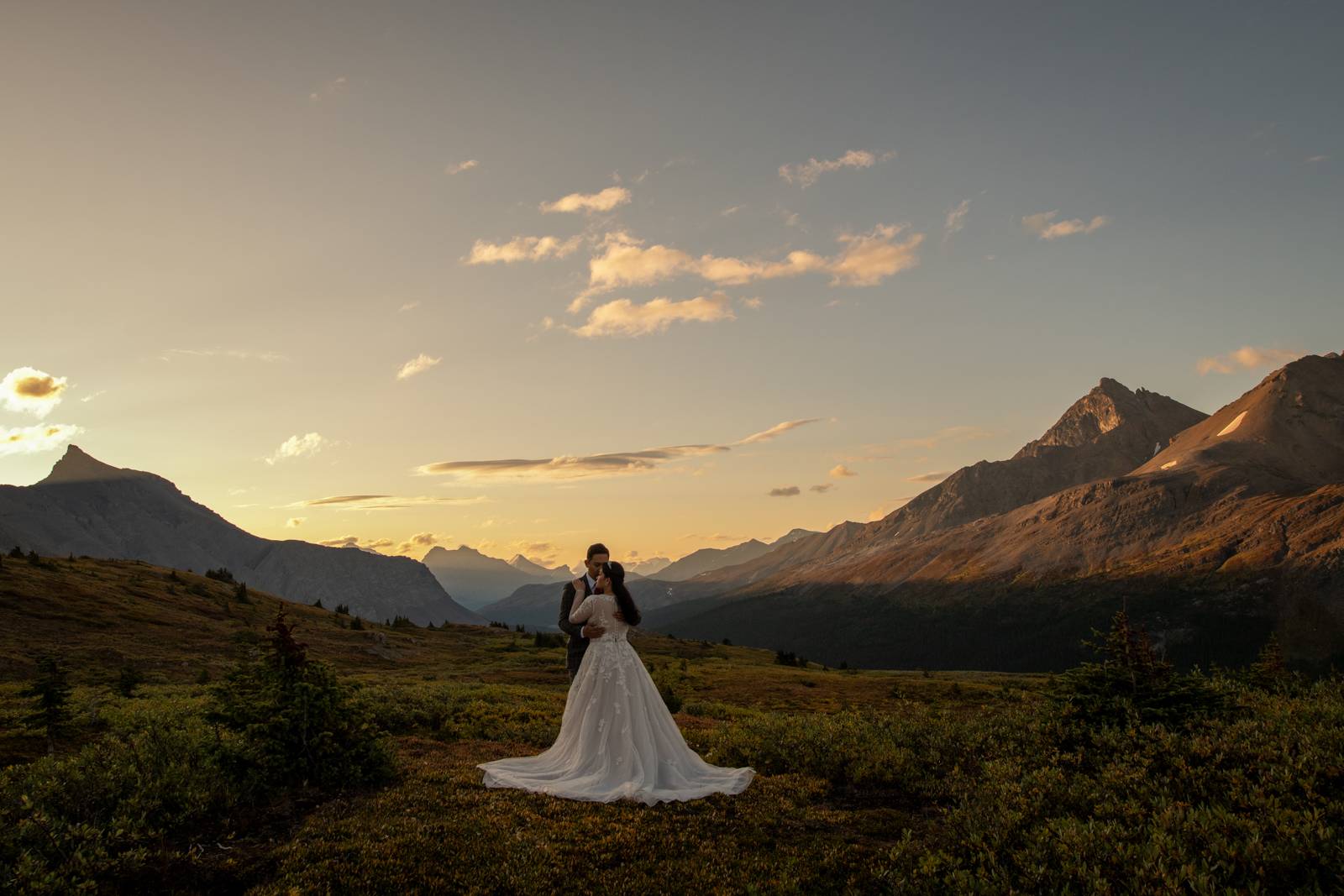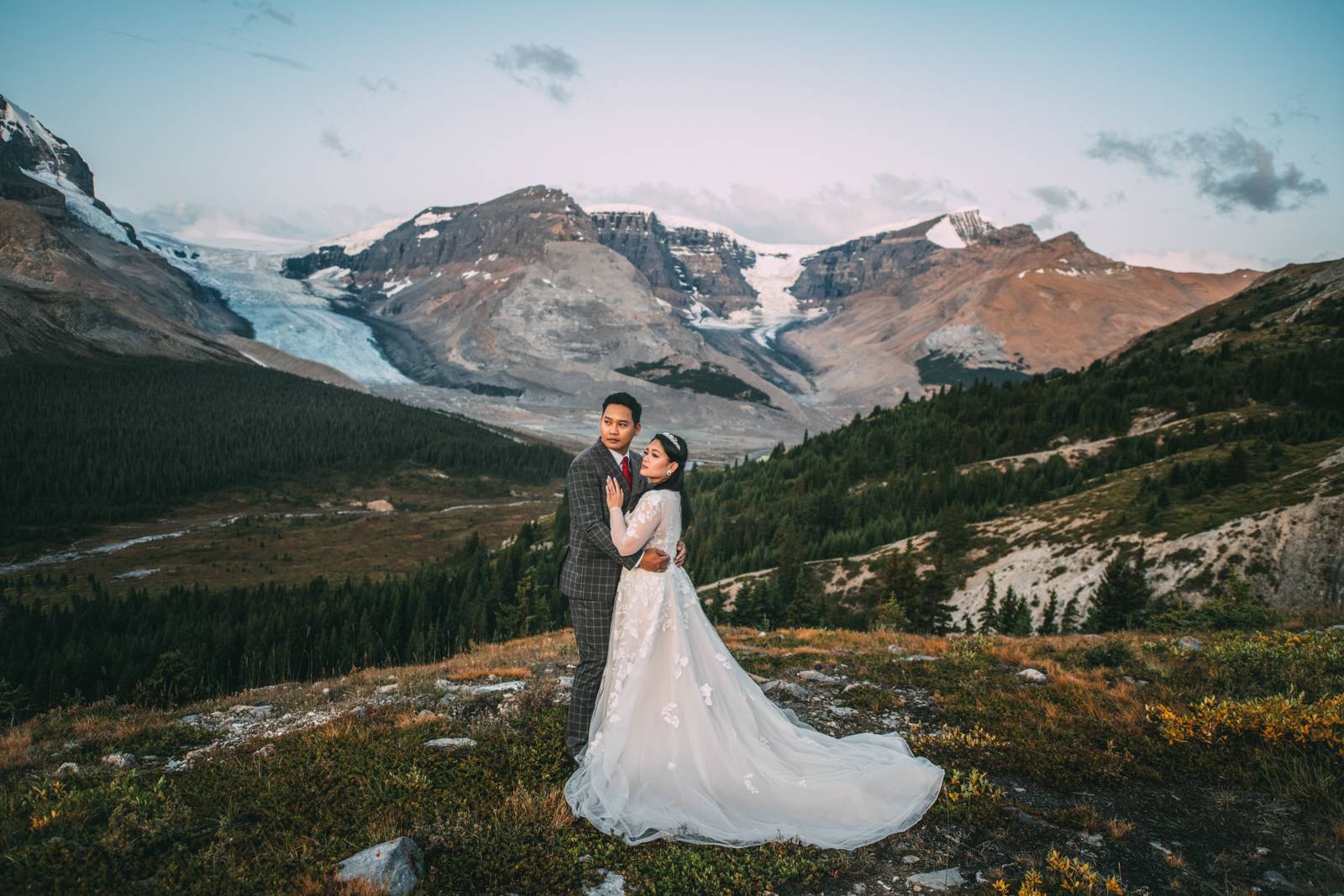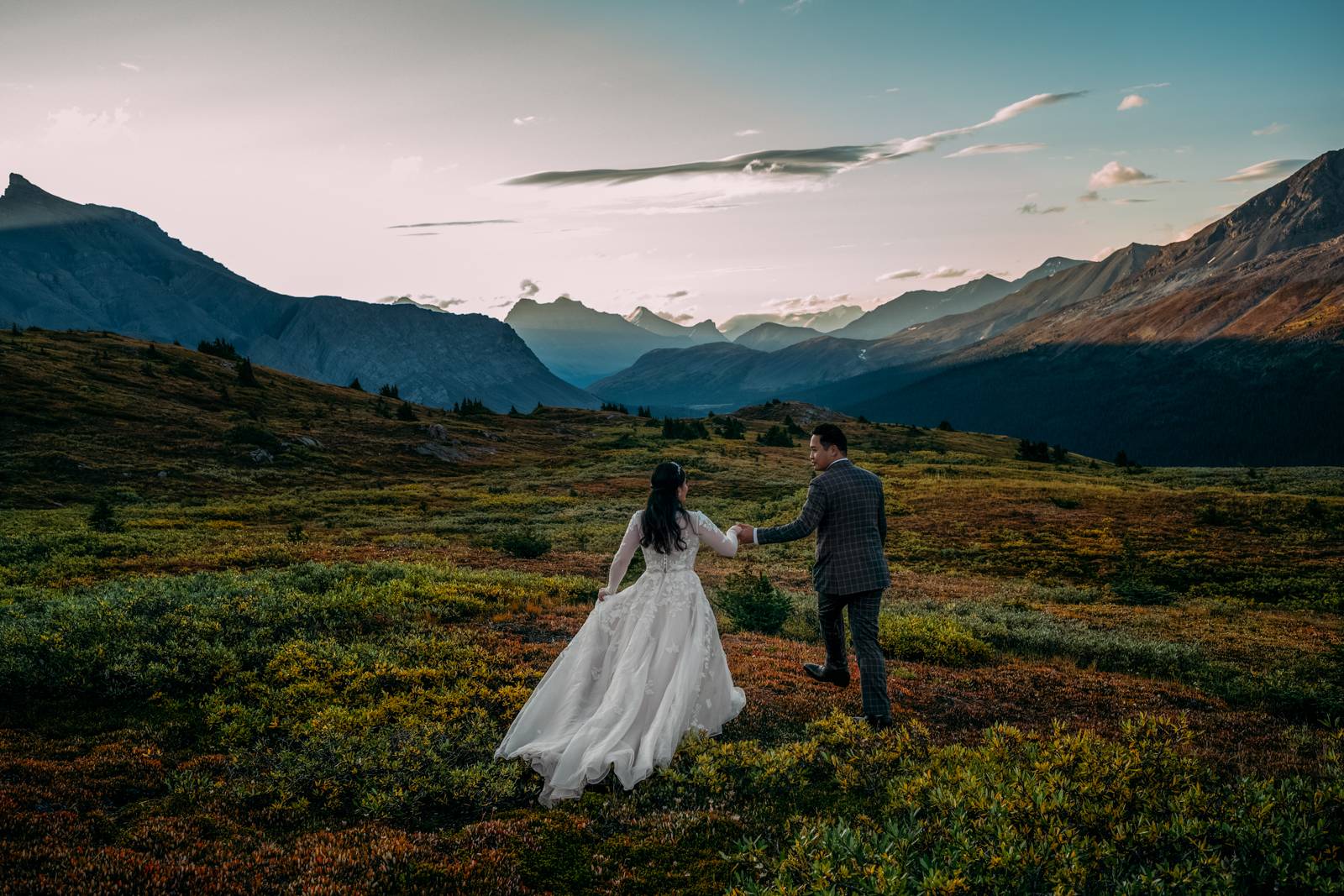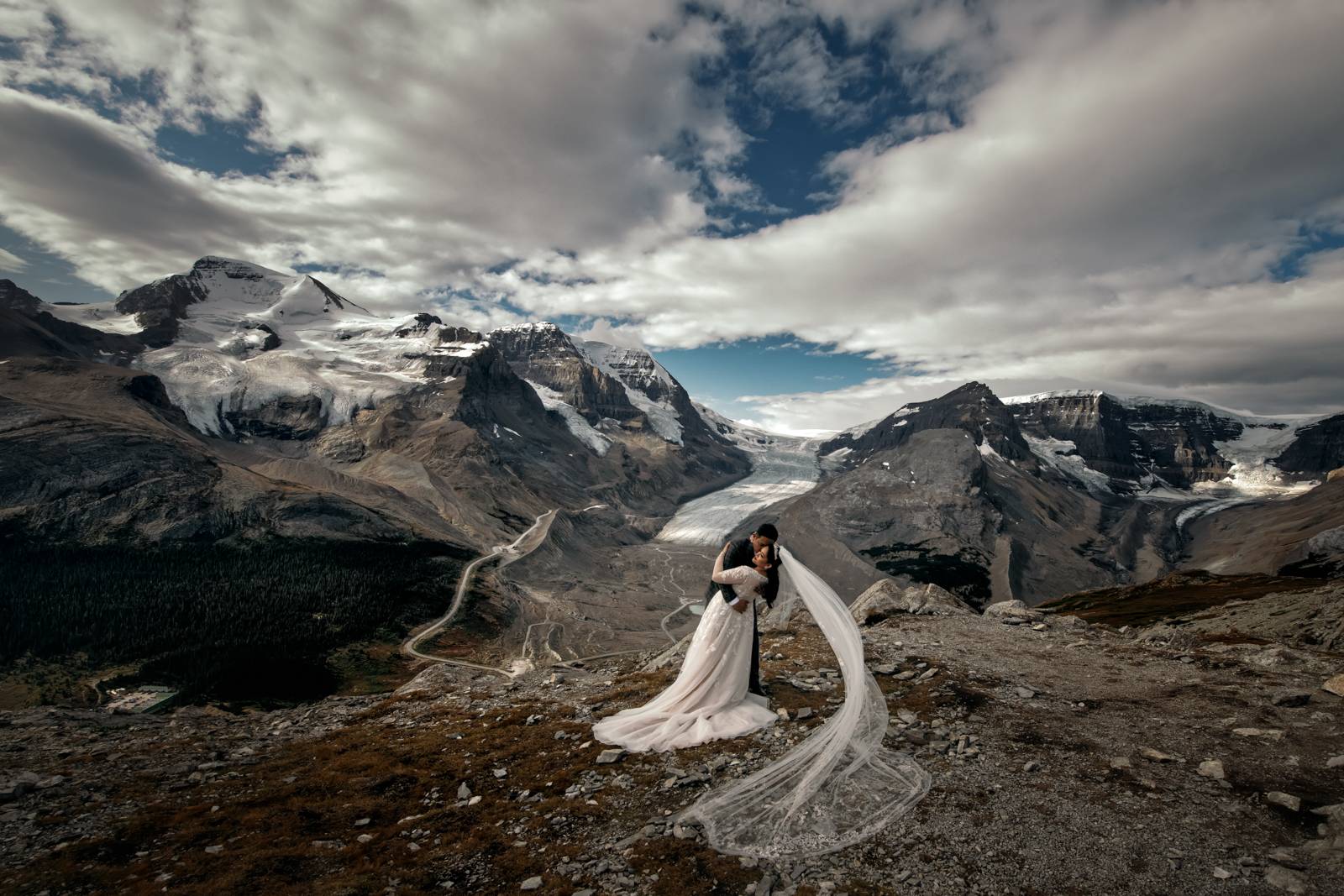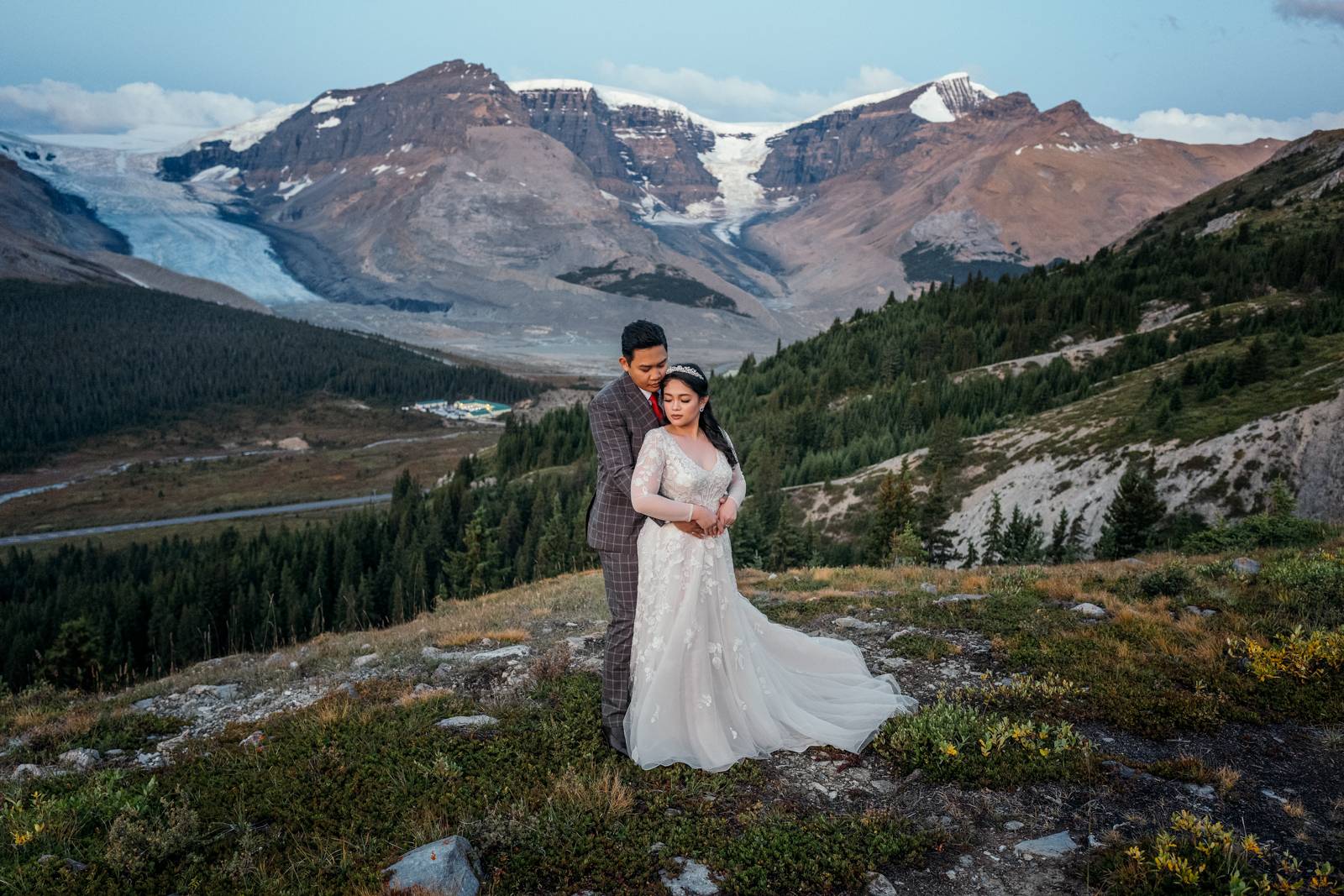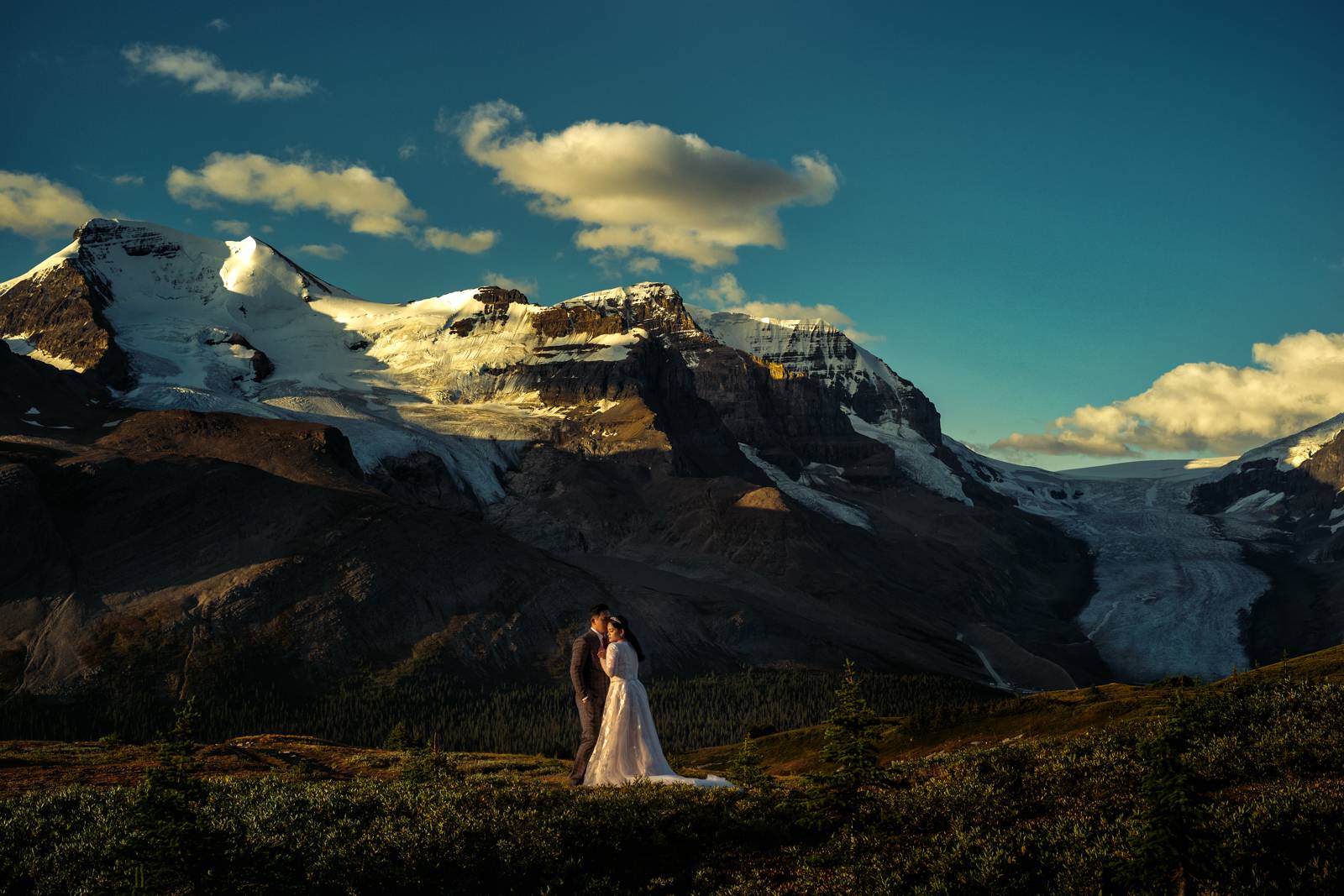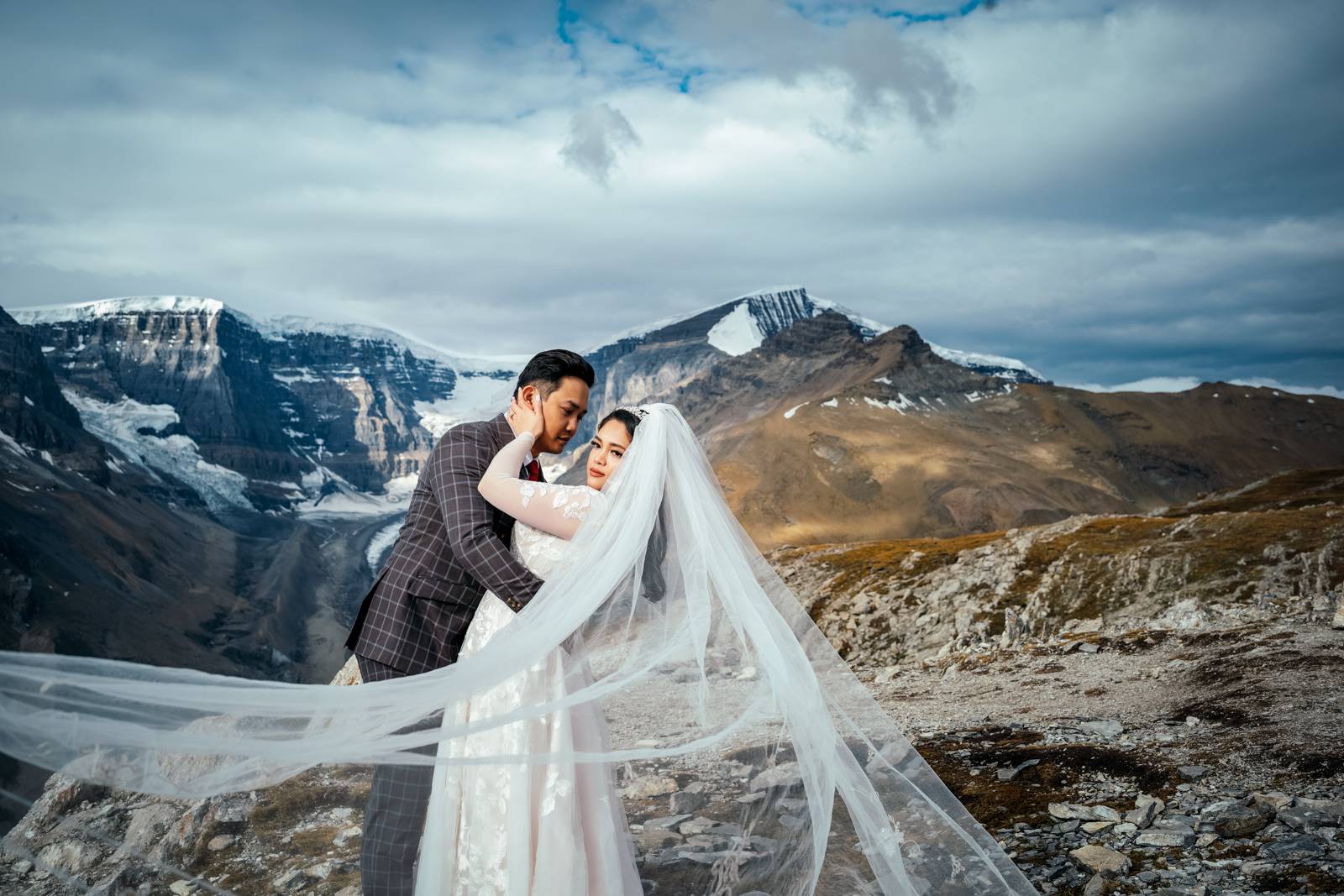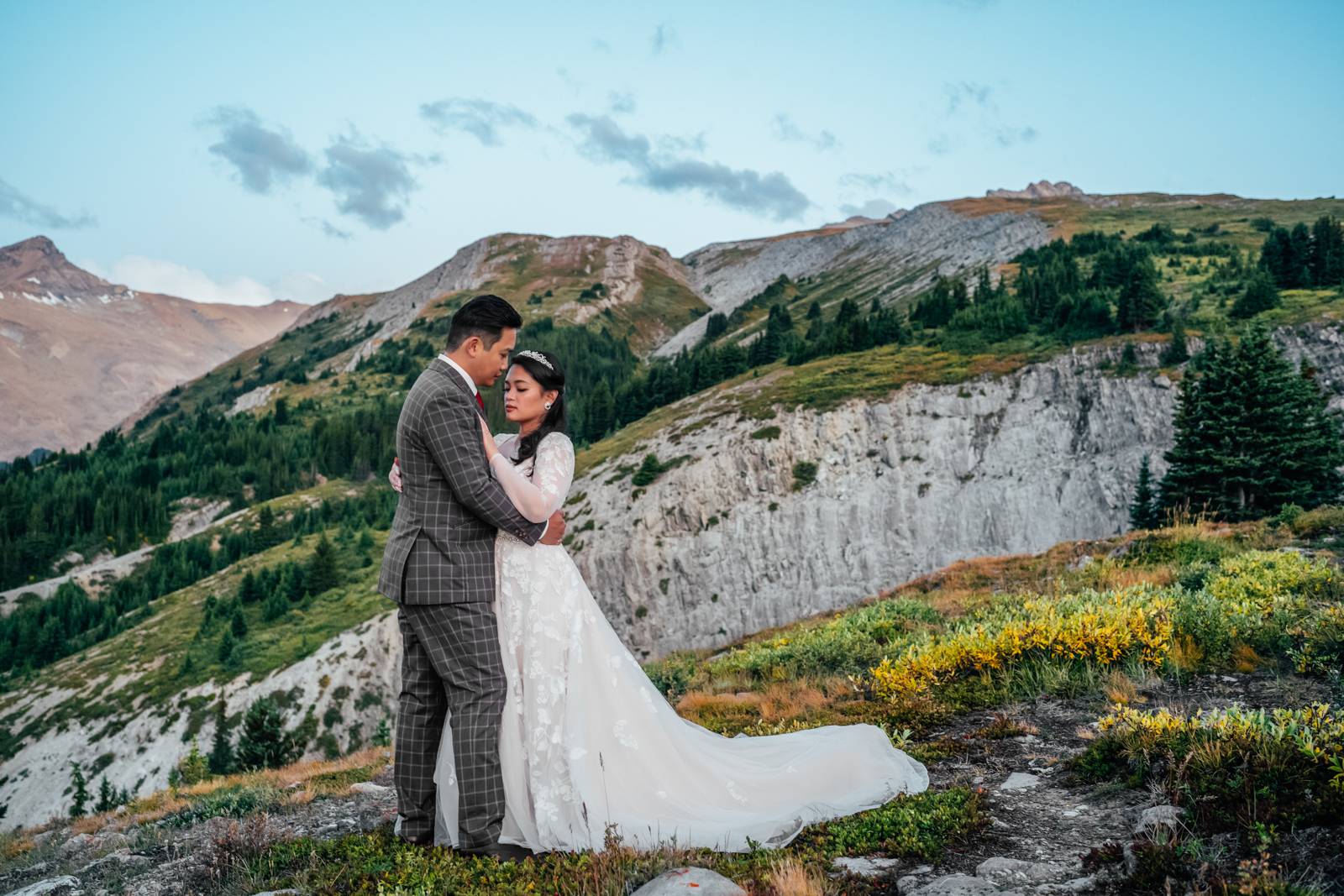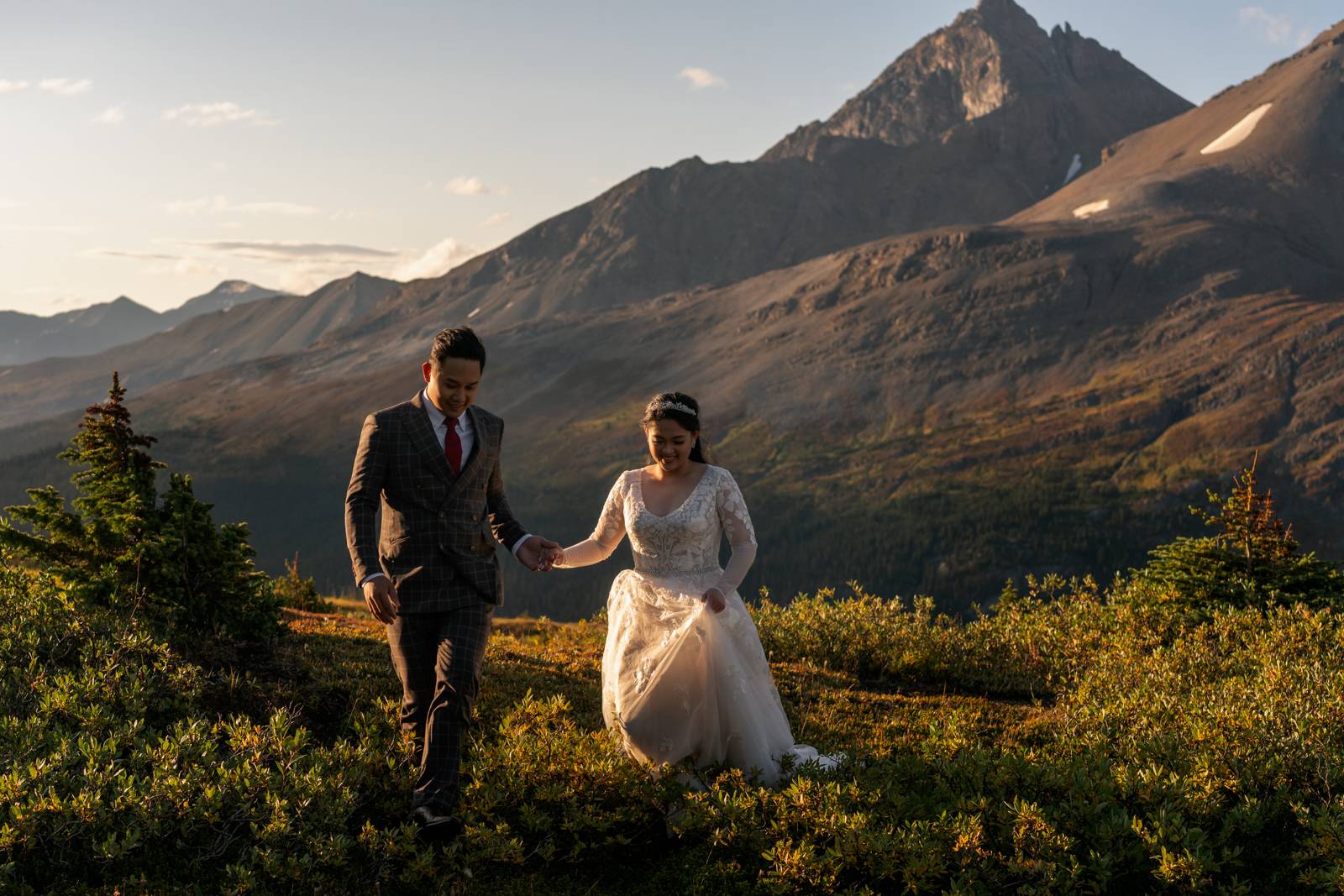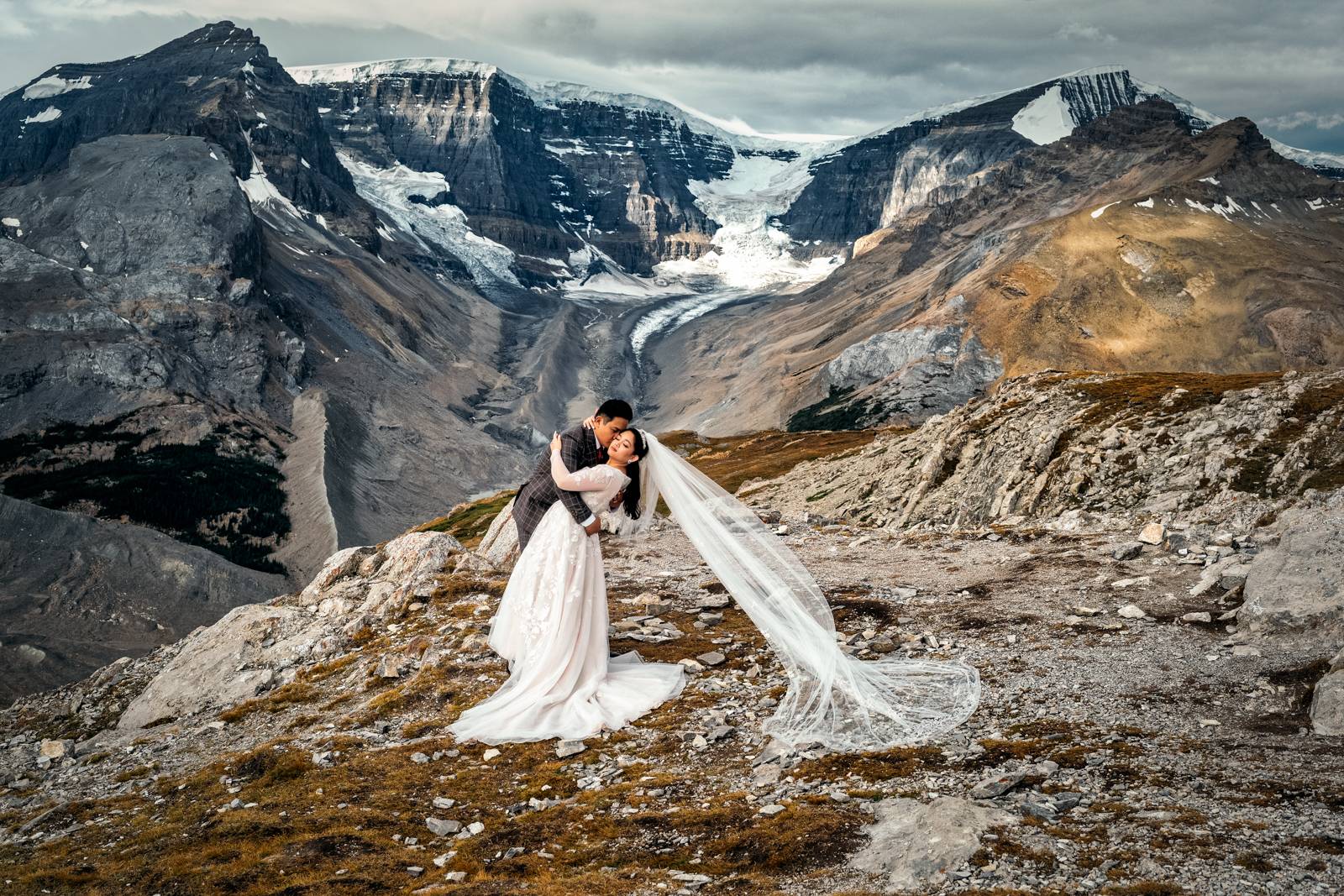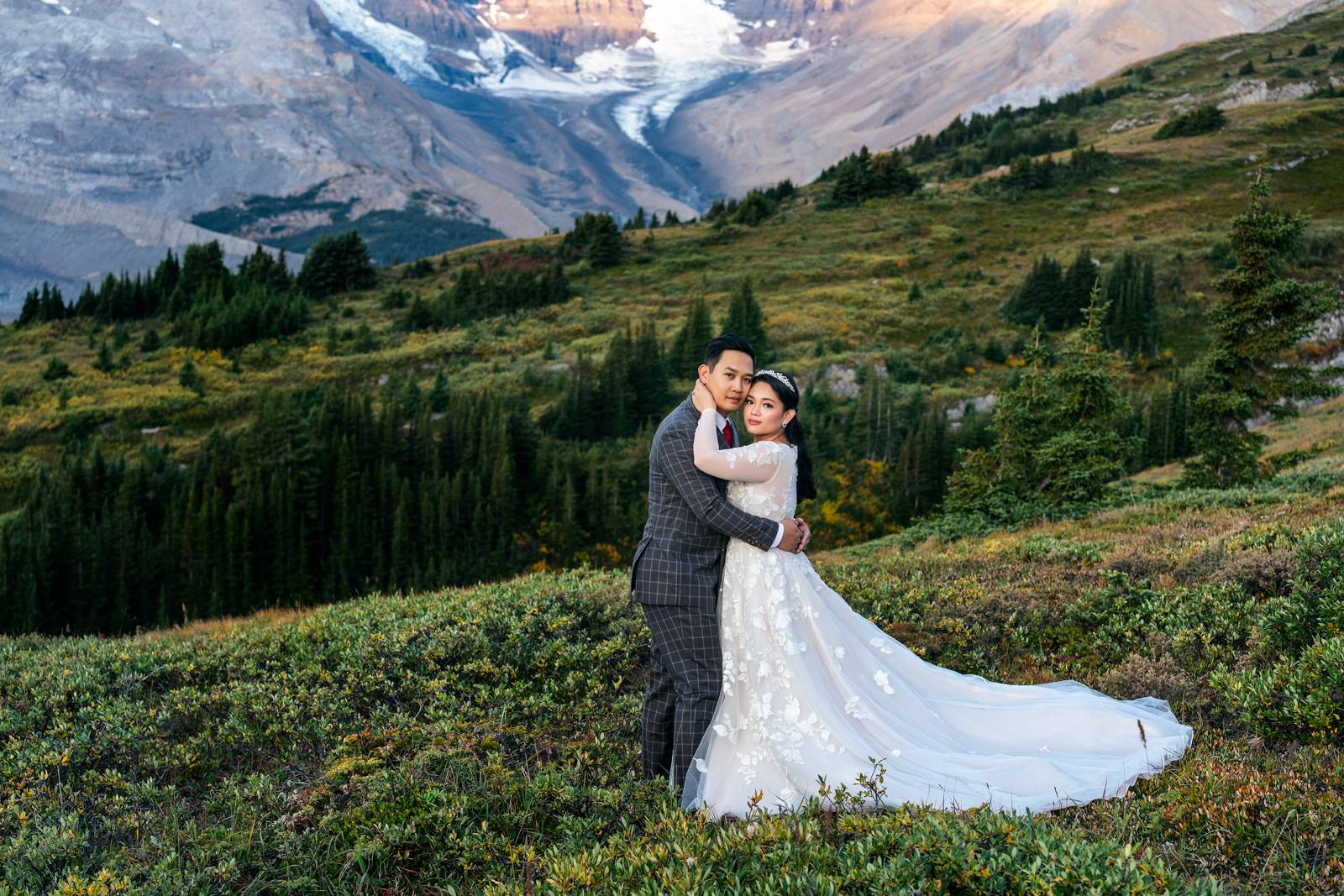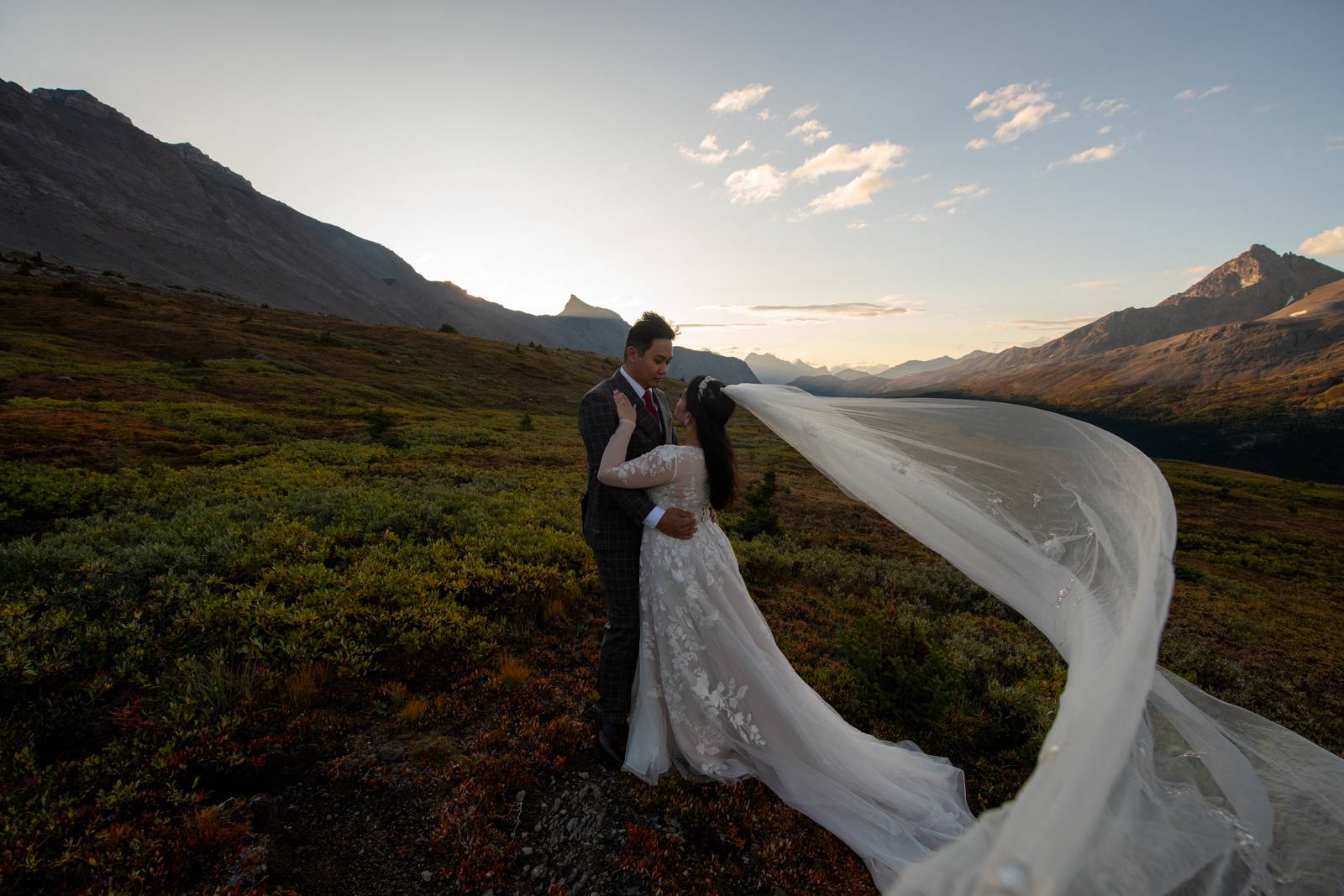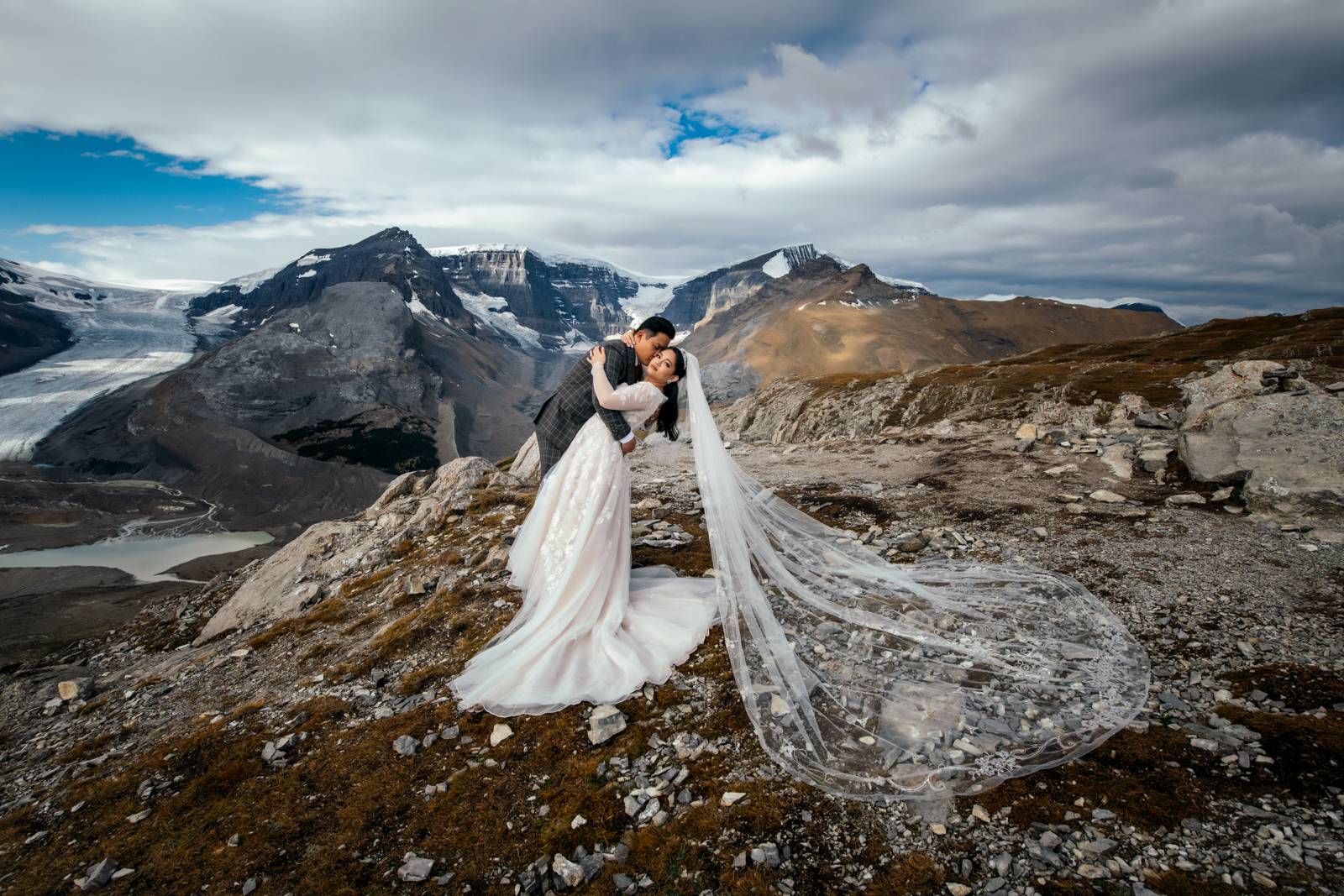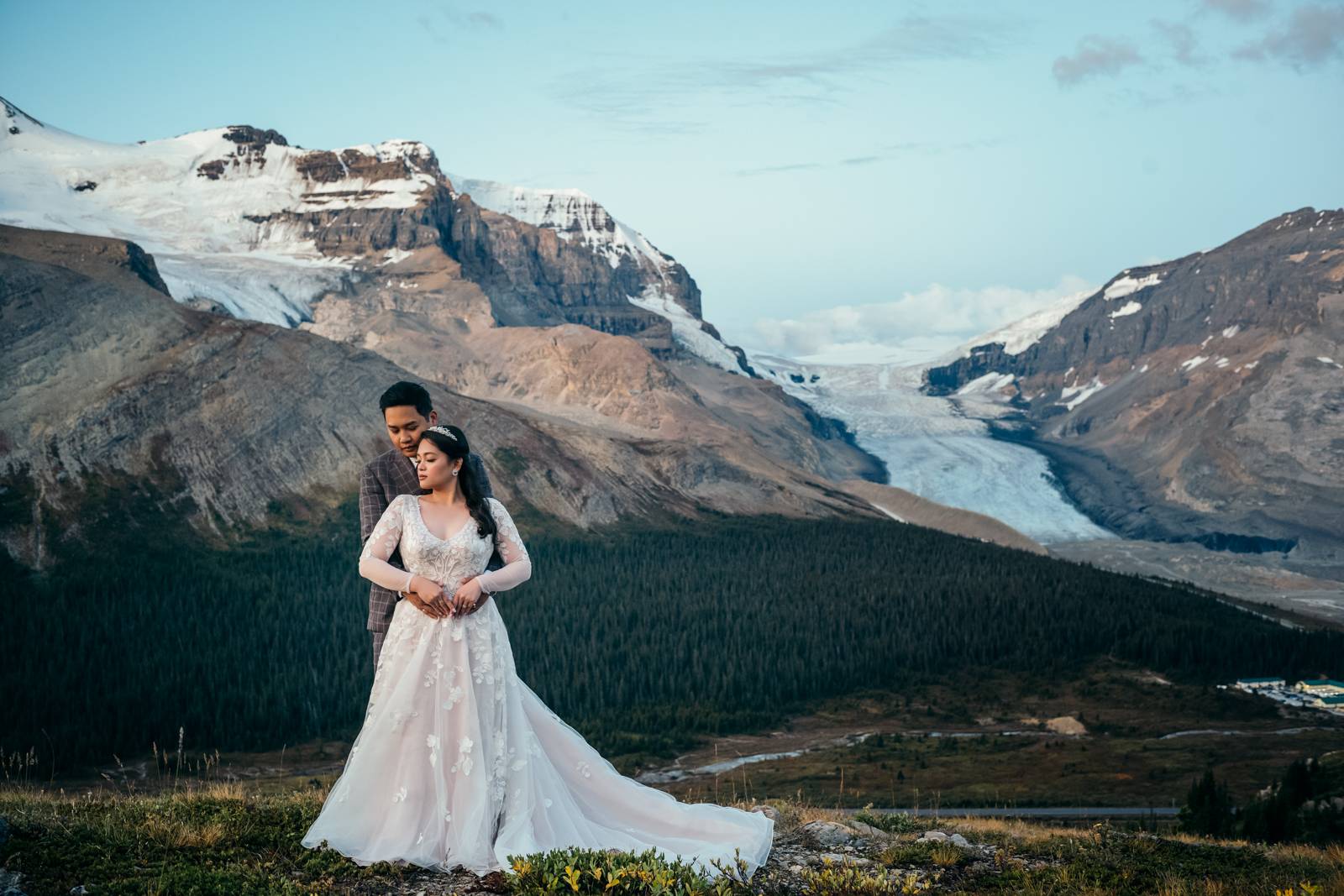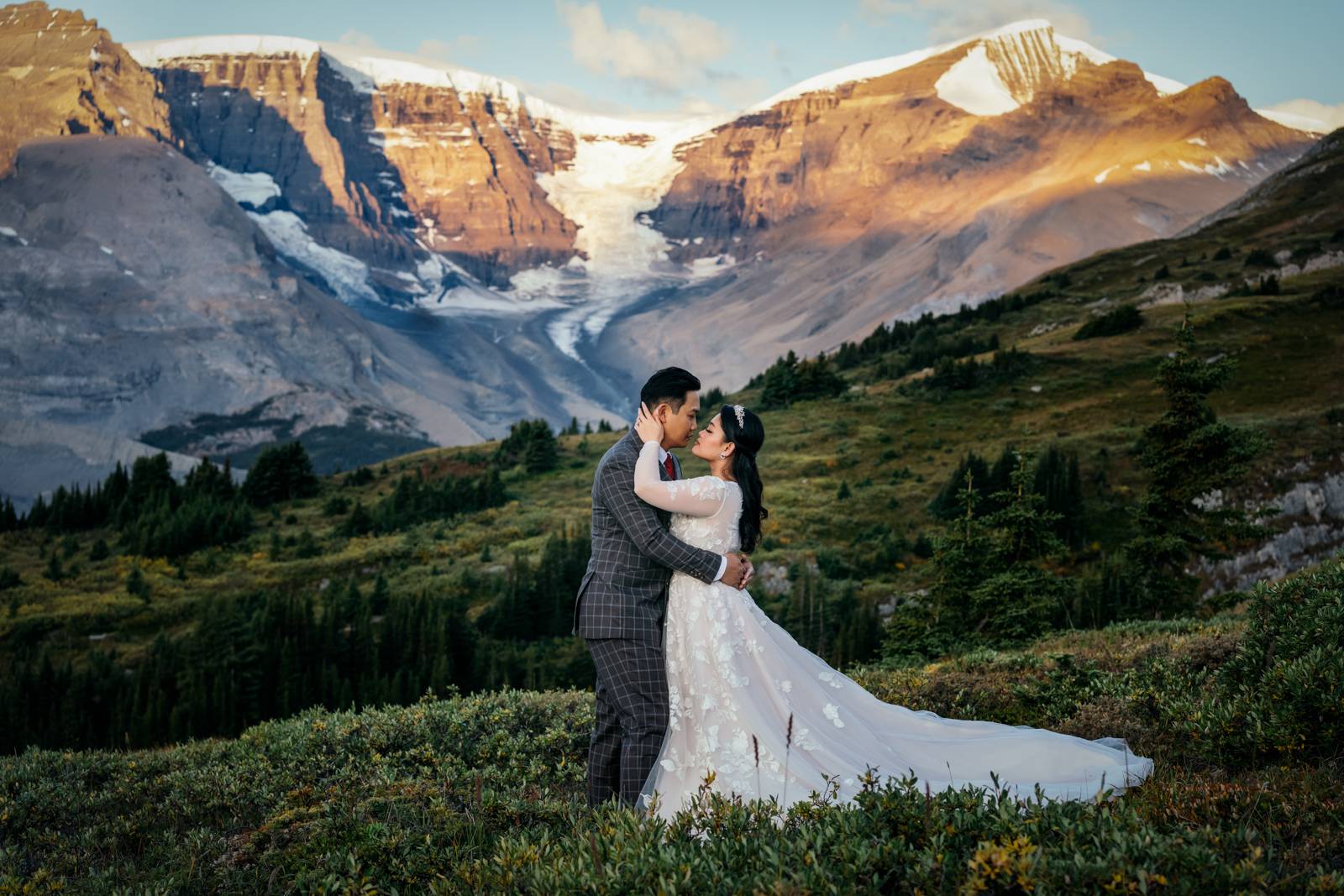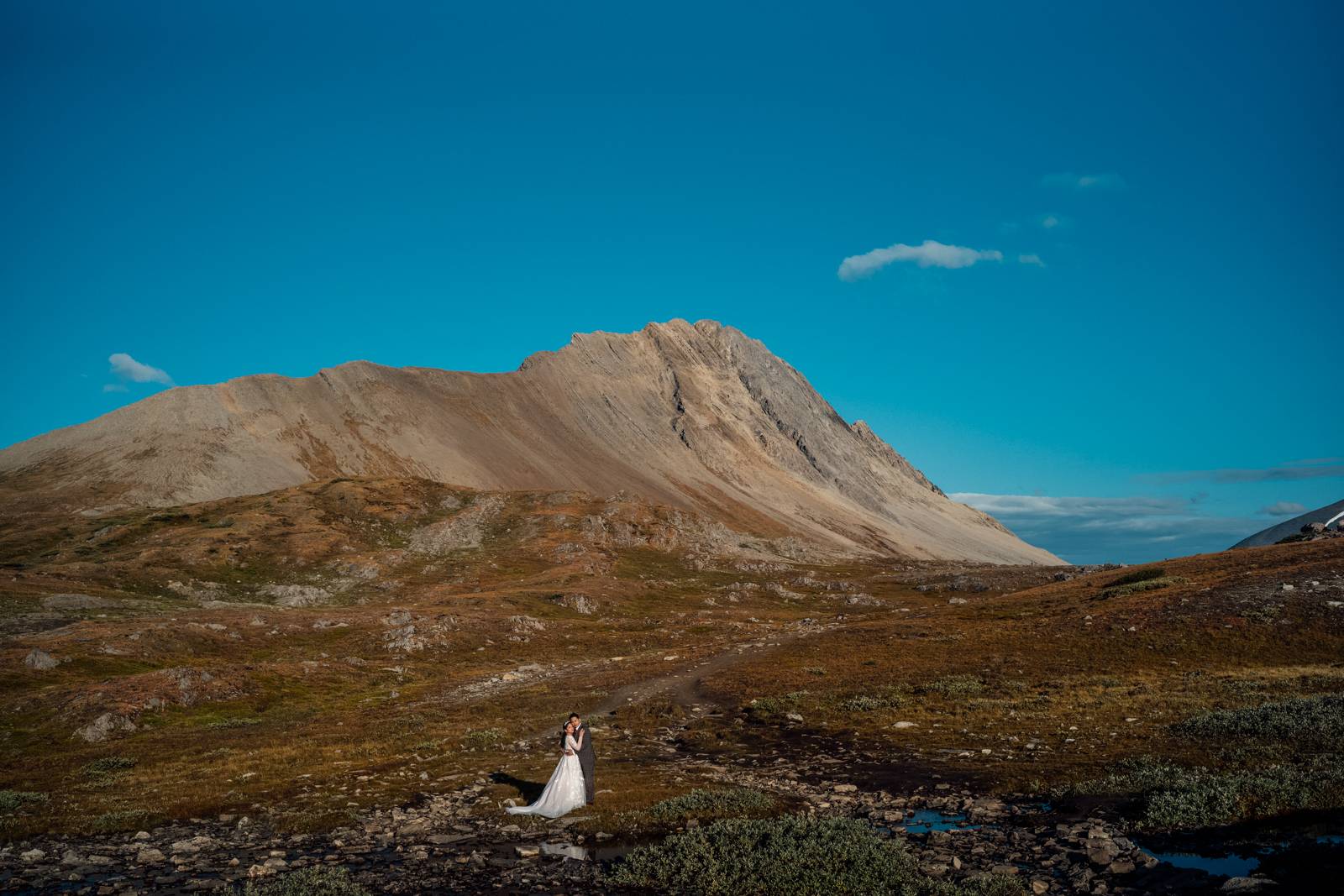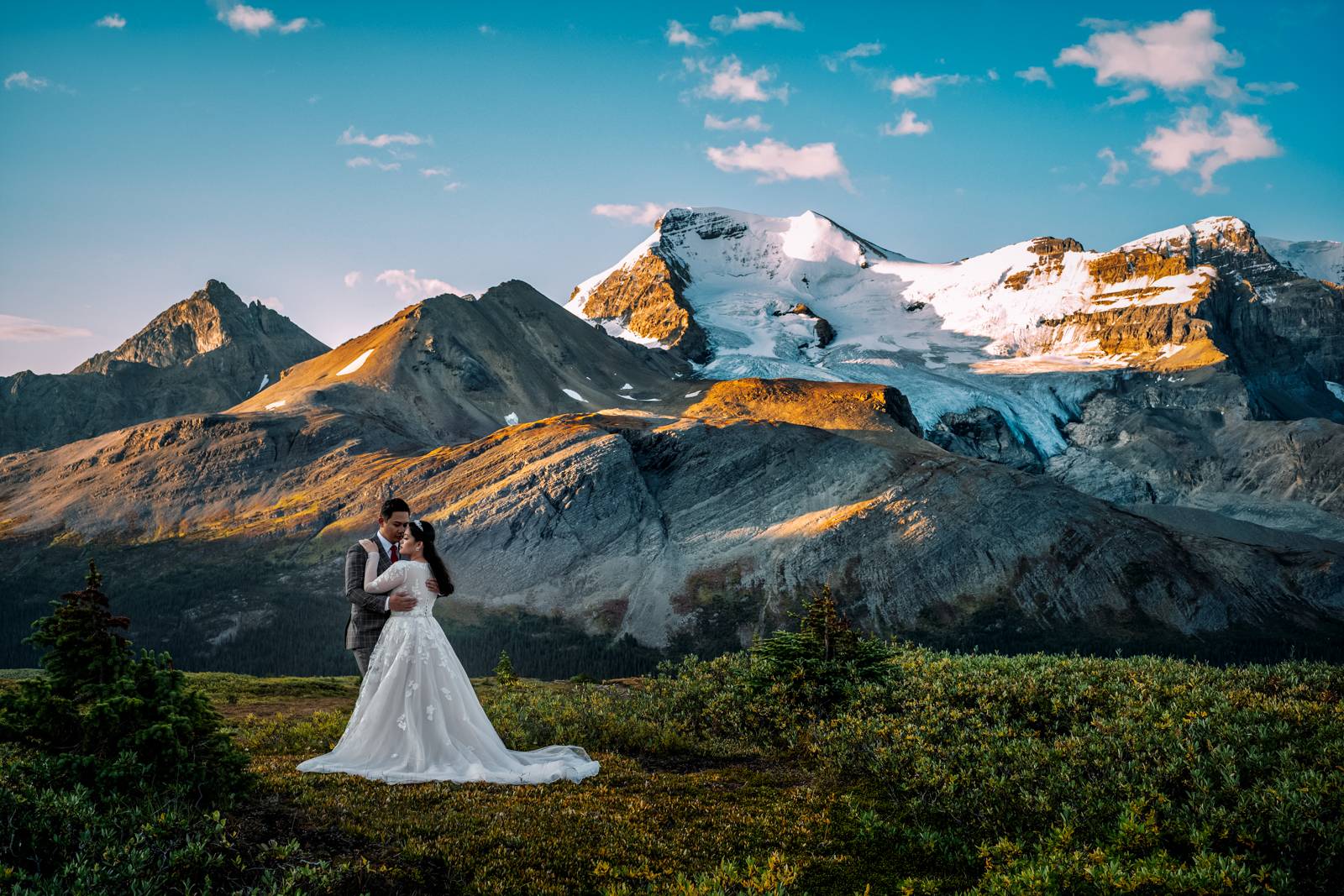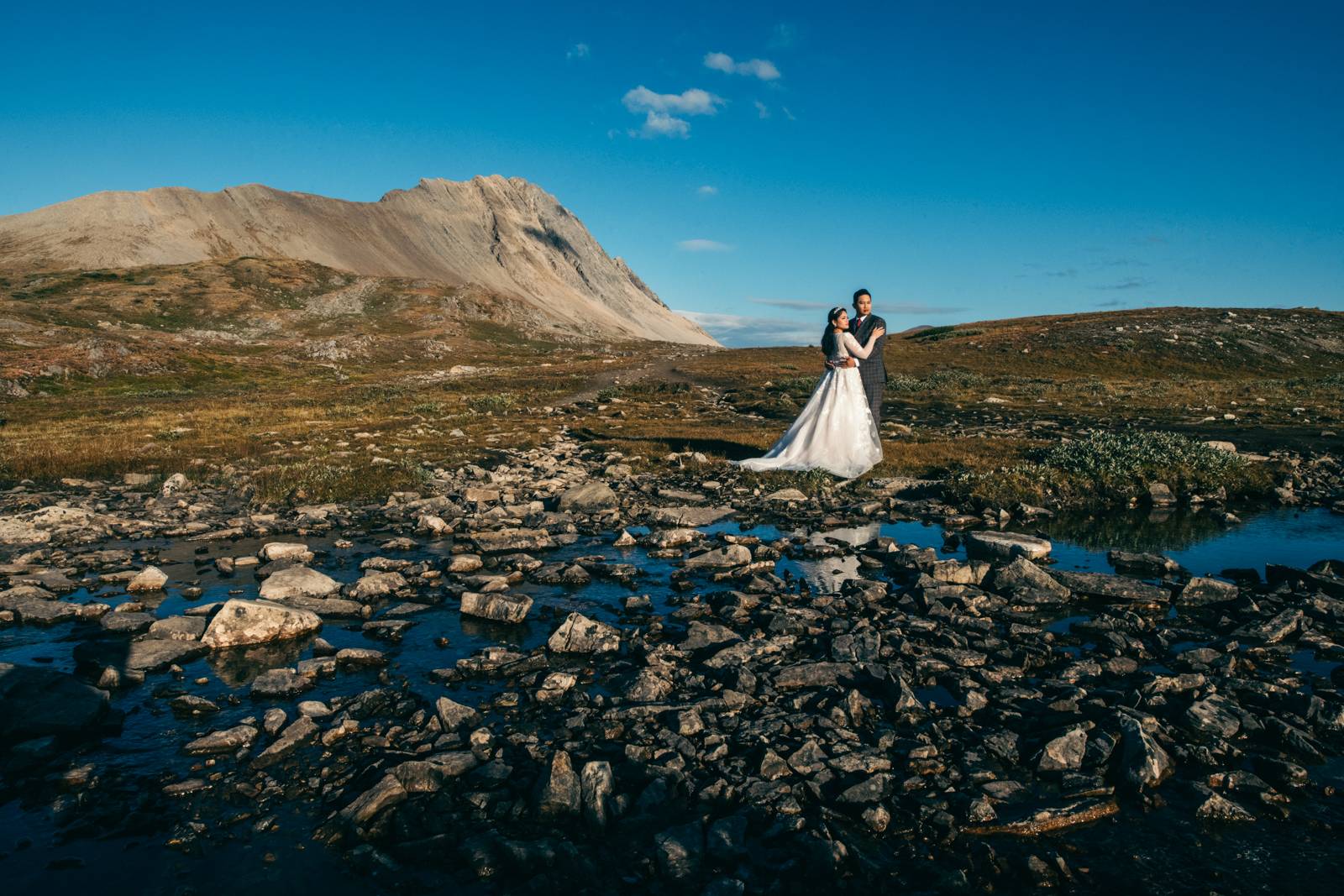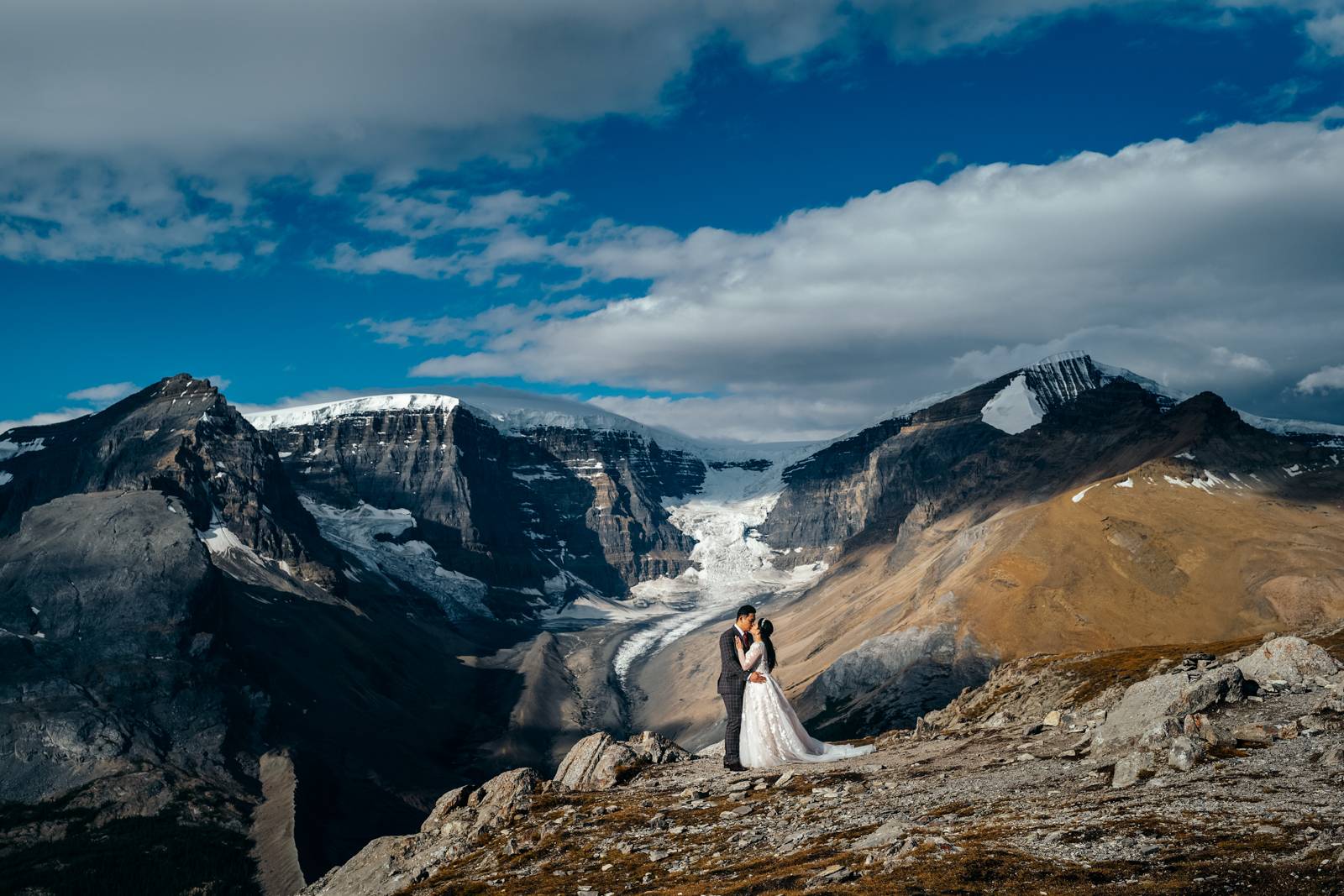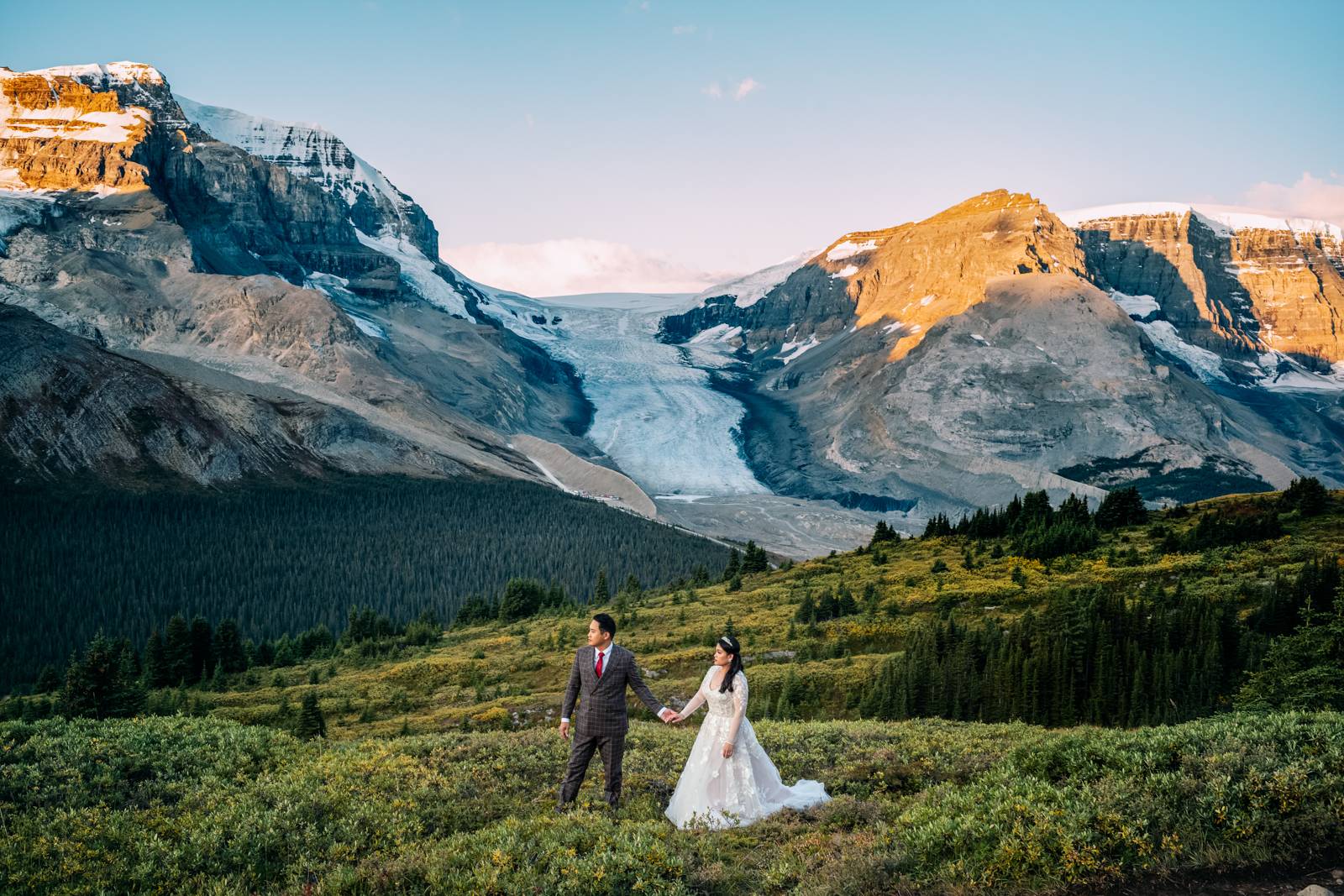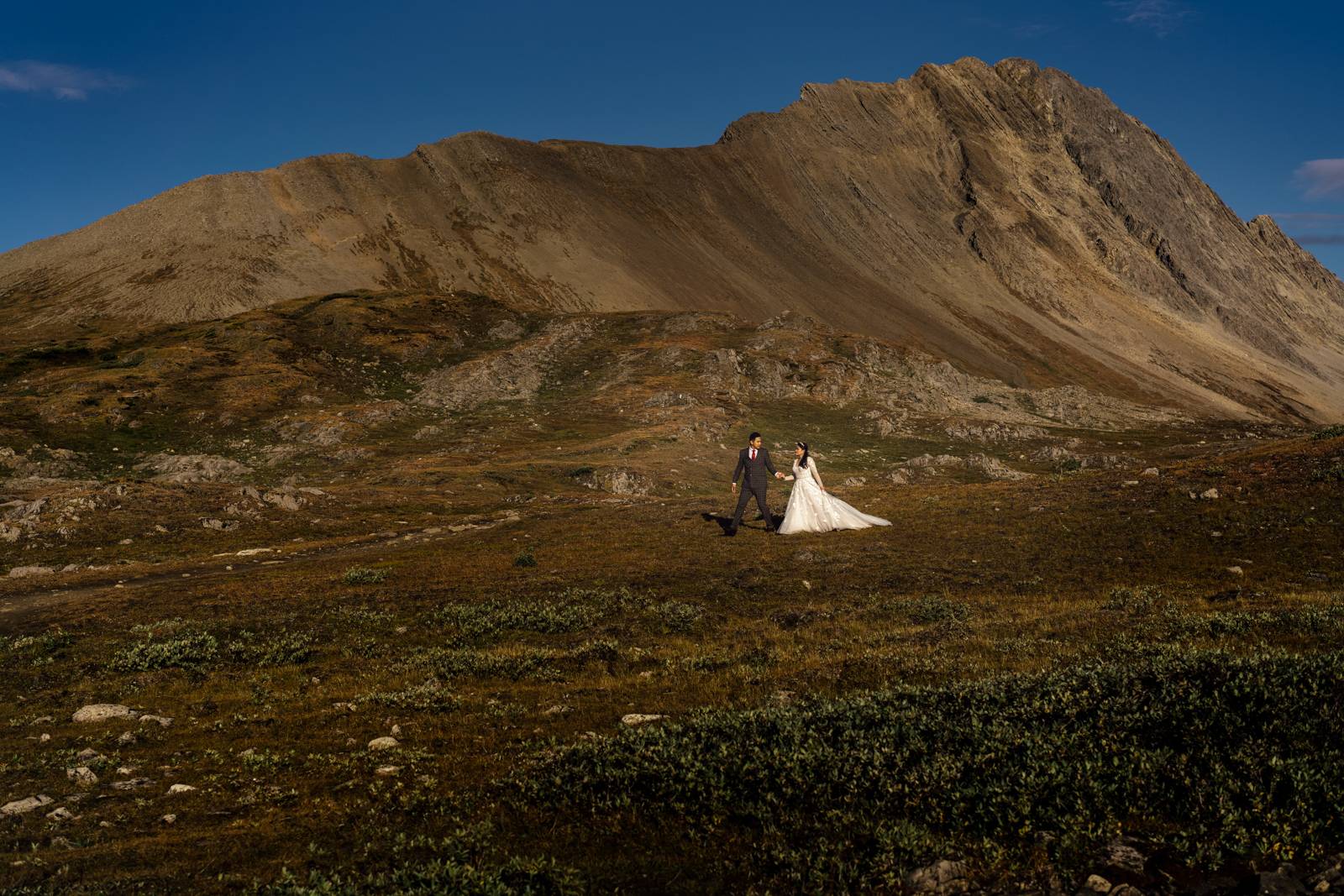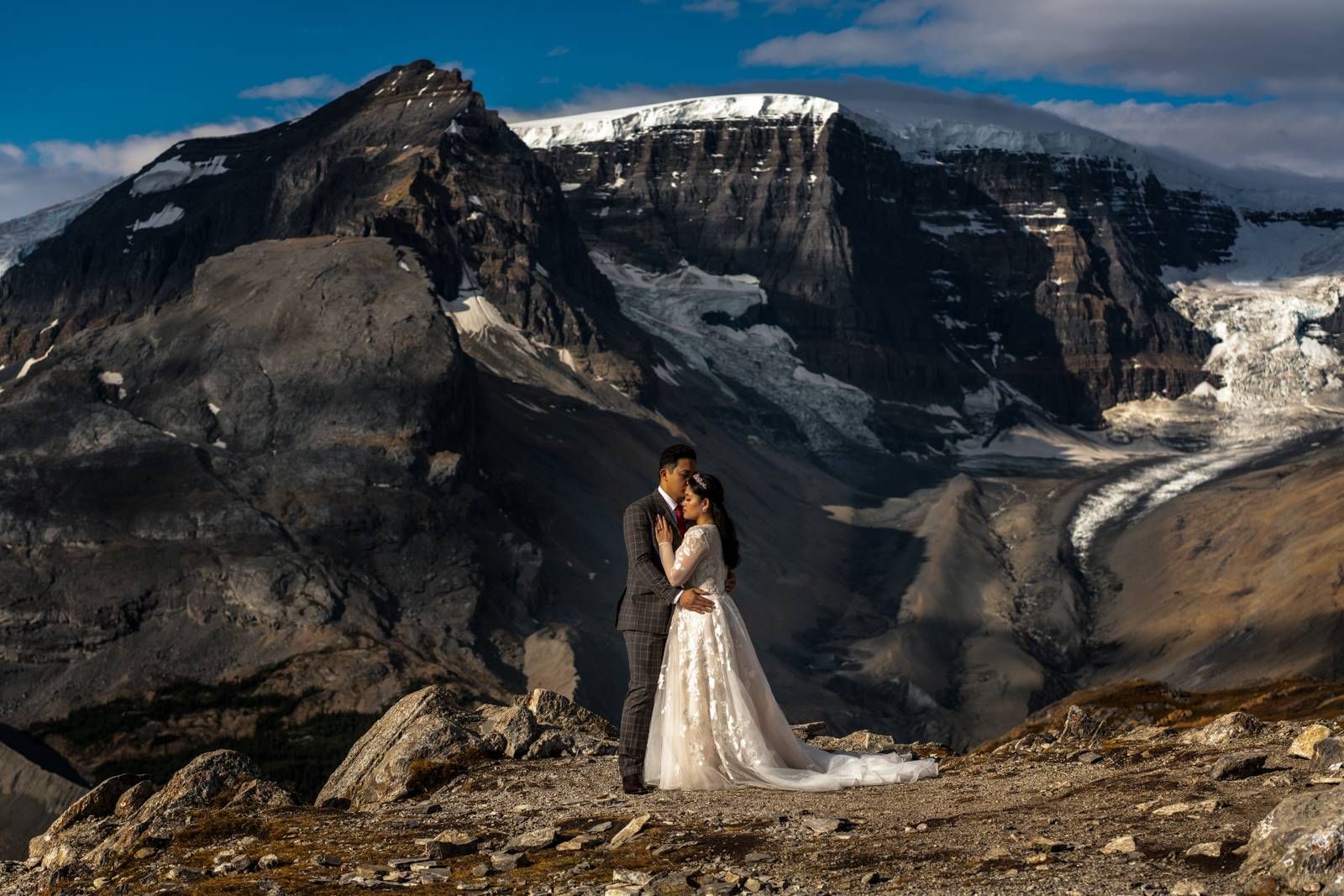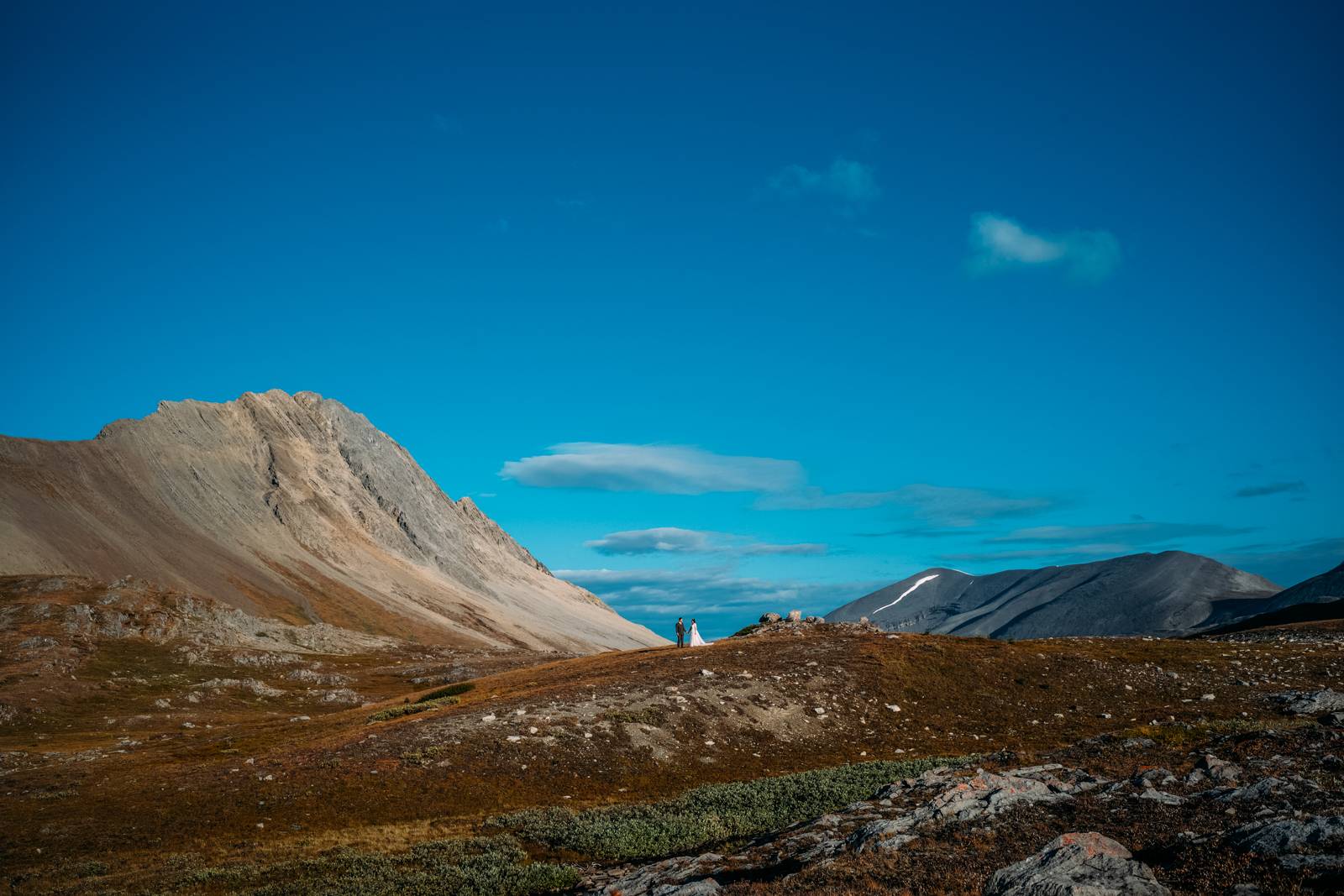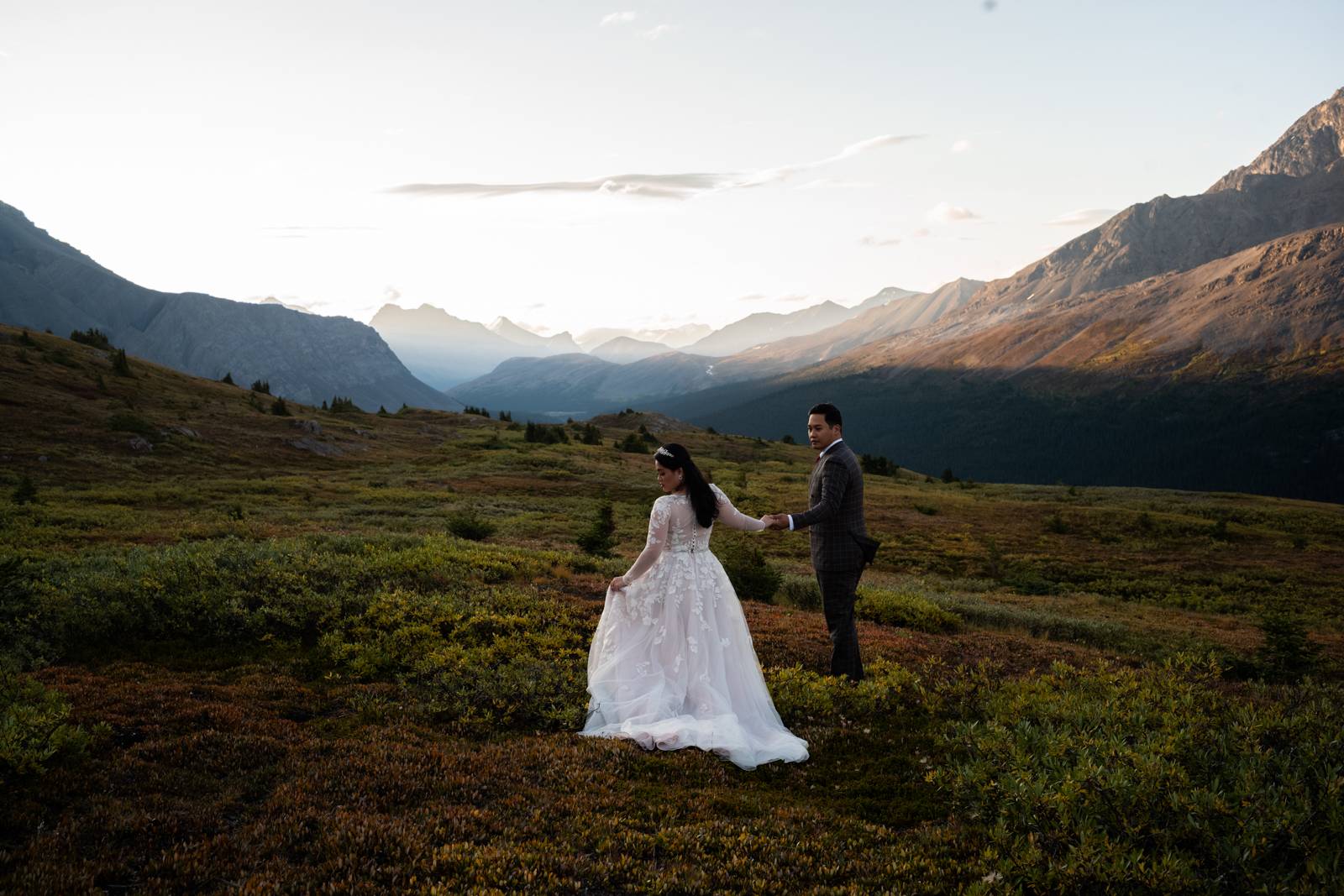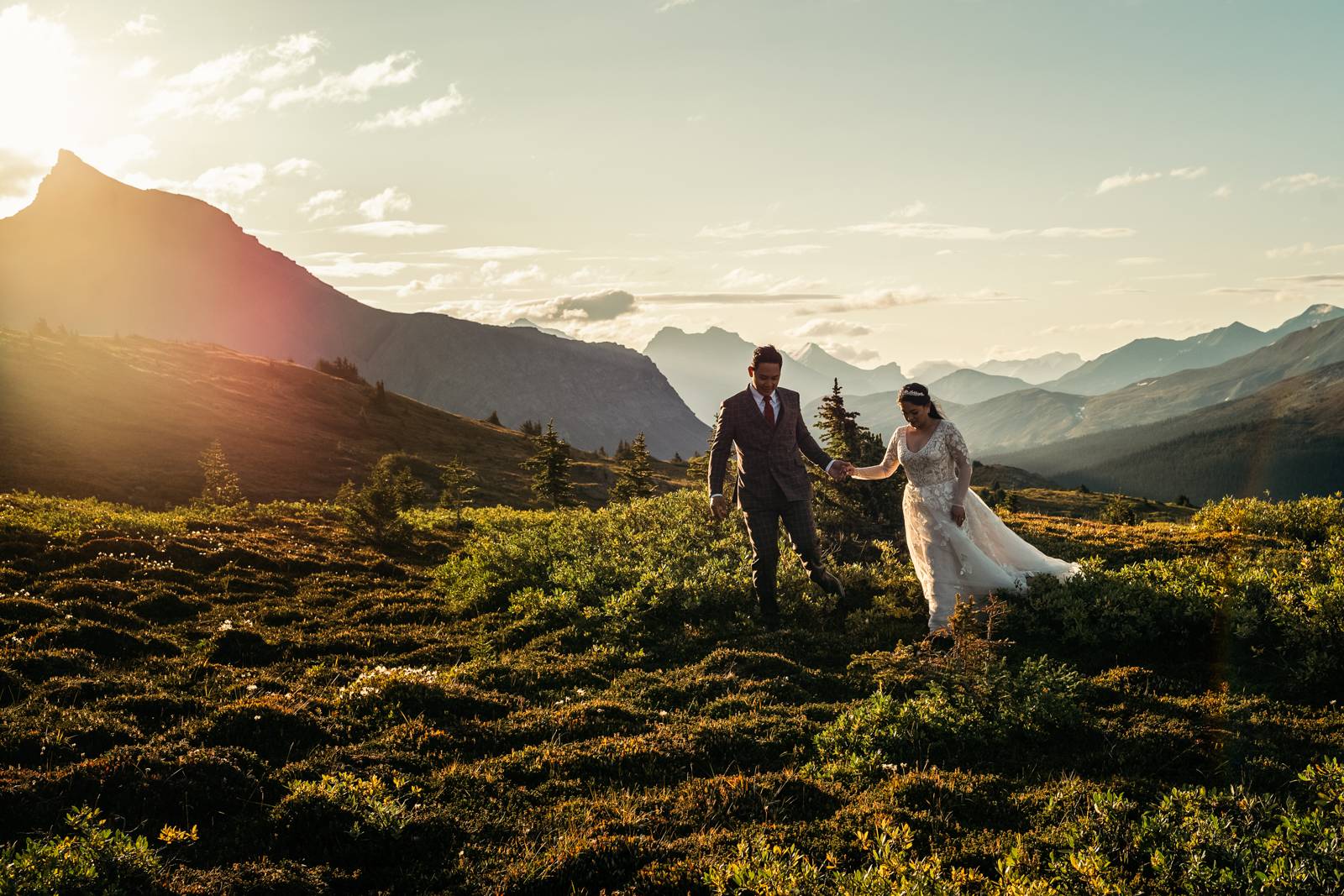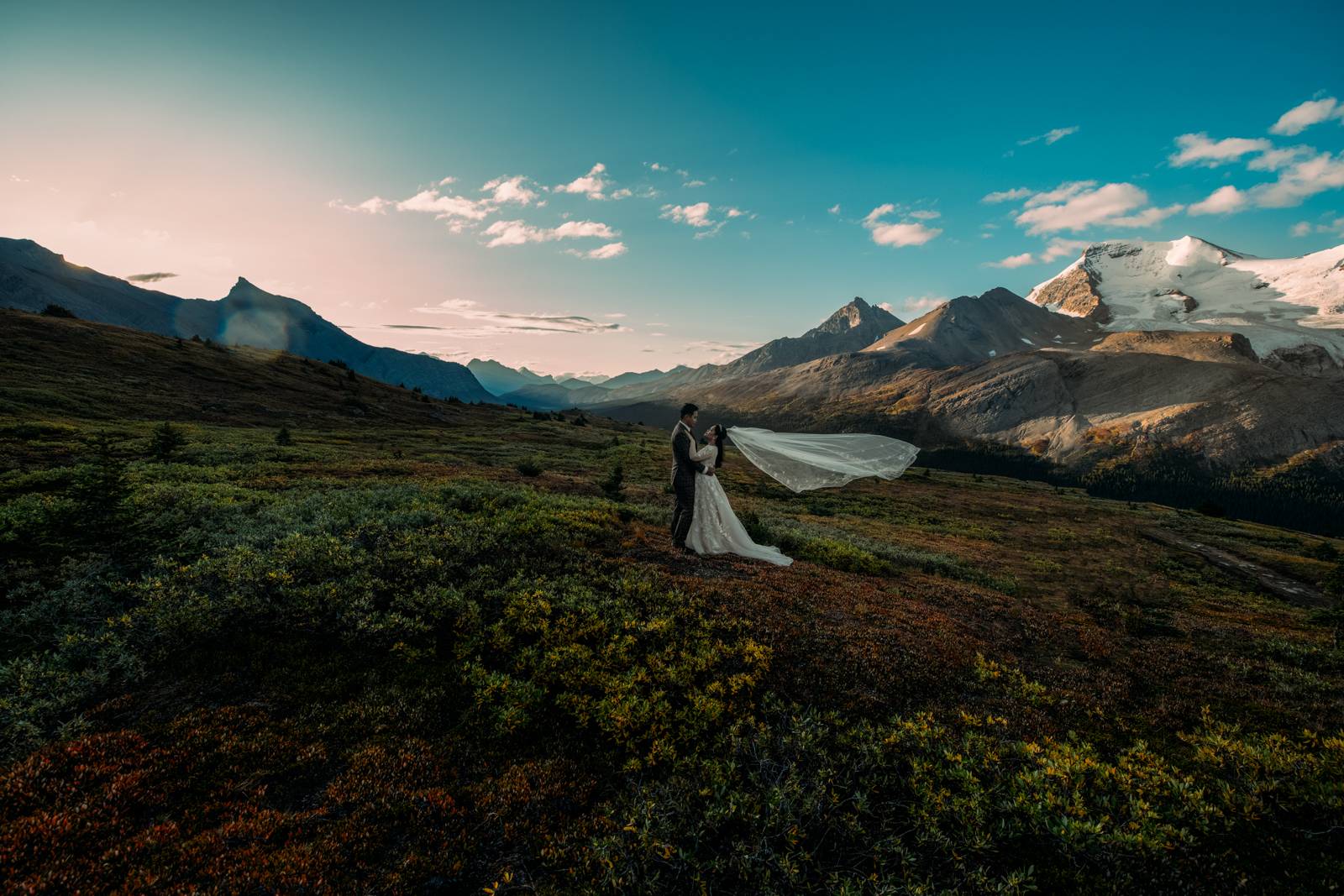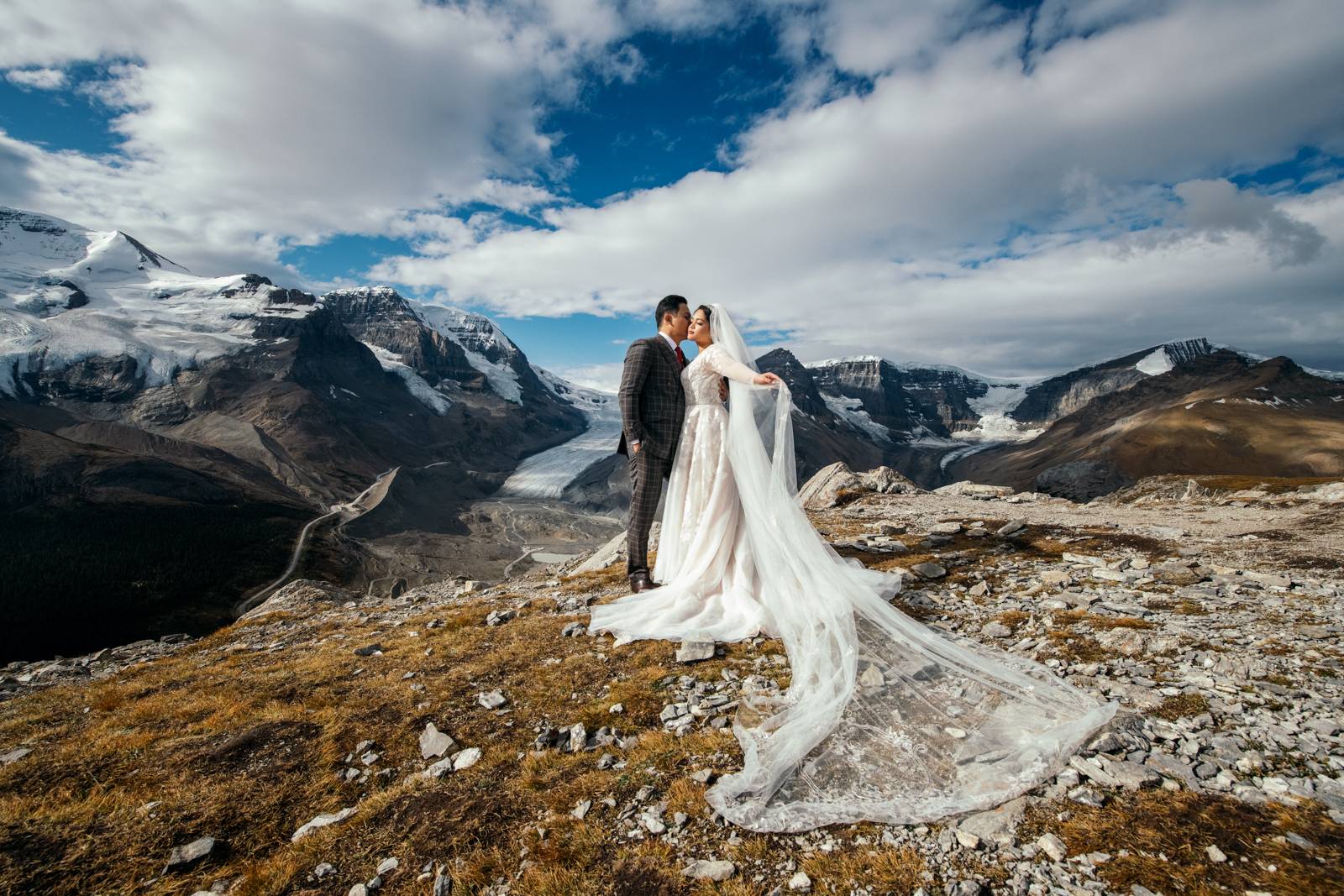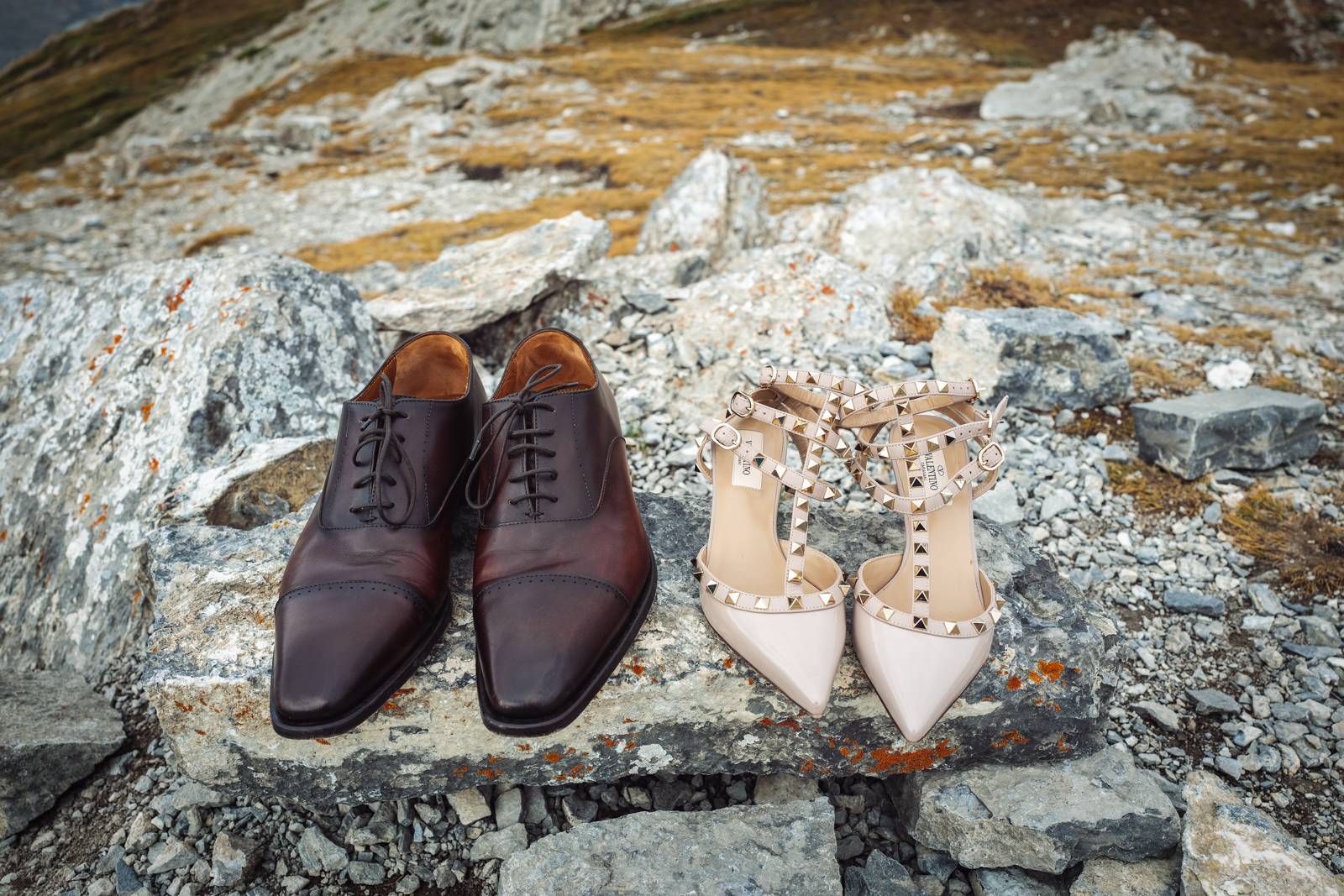 If you are a couple who love mountains, adventure and a great company we are the perfect adventurous Banff wedding photographers for you! We can deliver for you not only the stunning wedding photos but also an amazing experience while hiking together in the wilderness of Canadian Rocky Mountains. We can take you to the different and not well known but at the same time breathtaking locations.
Please look at our Unique elopement and wedding locations Gallery!